Hello, beautiful people, and welcome to me riding the New Year refresh trend for all it's worth! Today's topic? We're going to be talking about the easiest, quickest and renter friendly way to spruce up your living space: removable wallpaper!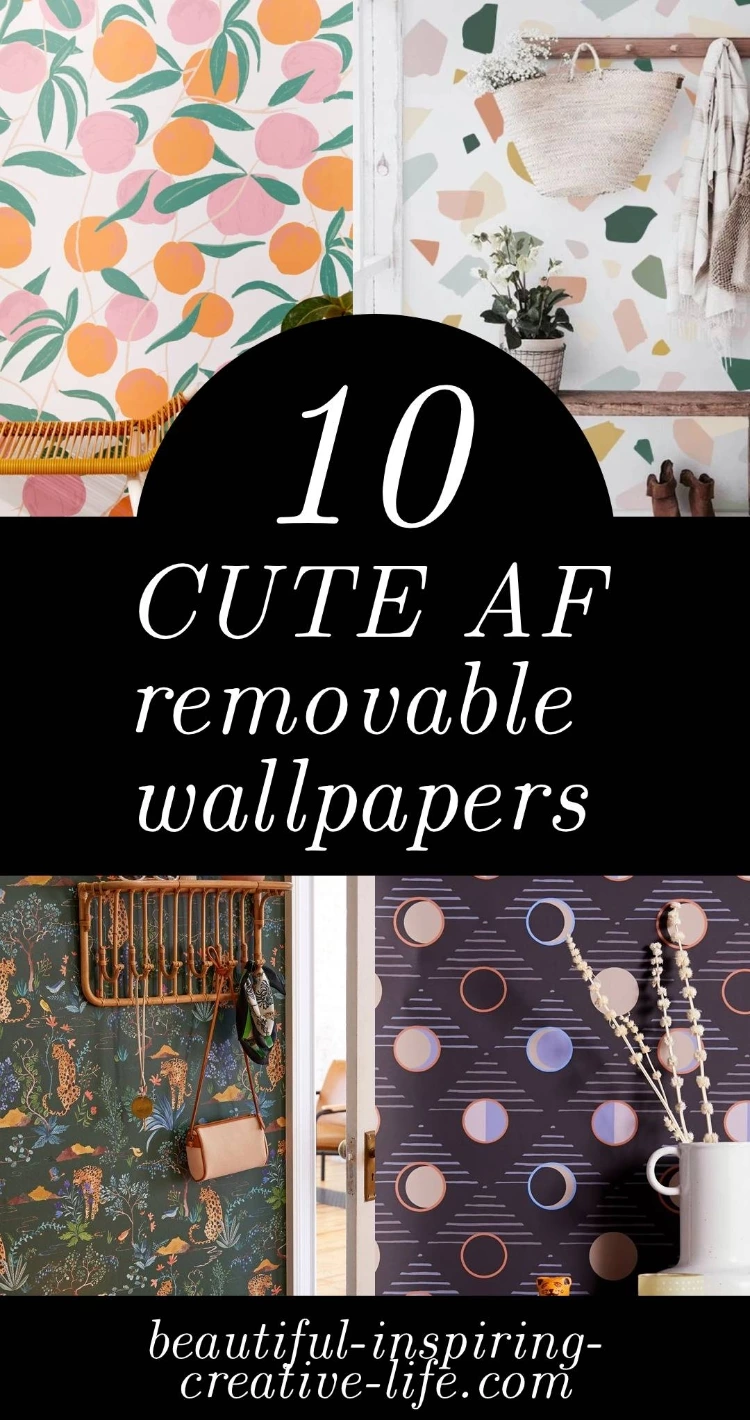 (Share this via Pinterest!)
If you guys have been following me for a while, you may be familiar with my massive office rehaul. I've shared room layout updates and DIY projects with you all . . . In fact, if you want to see that room makeover in action, have a watch of my latest Youtube video!
But today, allow me to share something else. Allow me to share an idea.
I've been toying with the idea of removable wall paper for ages. It's an affordable way to completely makeover a room – and, once you get bored or need to move out, you can literally just peel it off. Convenient, right?
Now, due to my living situation being that we're holding Daryl's old apartment until his housemate is allowed back into the country (COVID-19 for you), I'm going to hold off on buying wallpaper until we're in our own place. But you guys can live for me! So today I wanted to share 10 of my favourite removeable wallpapers . . . that are cute as fuck.
#1 – The Most Pinterest-Worthy Fruity Wallpaper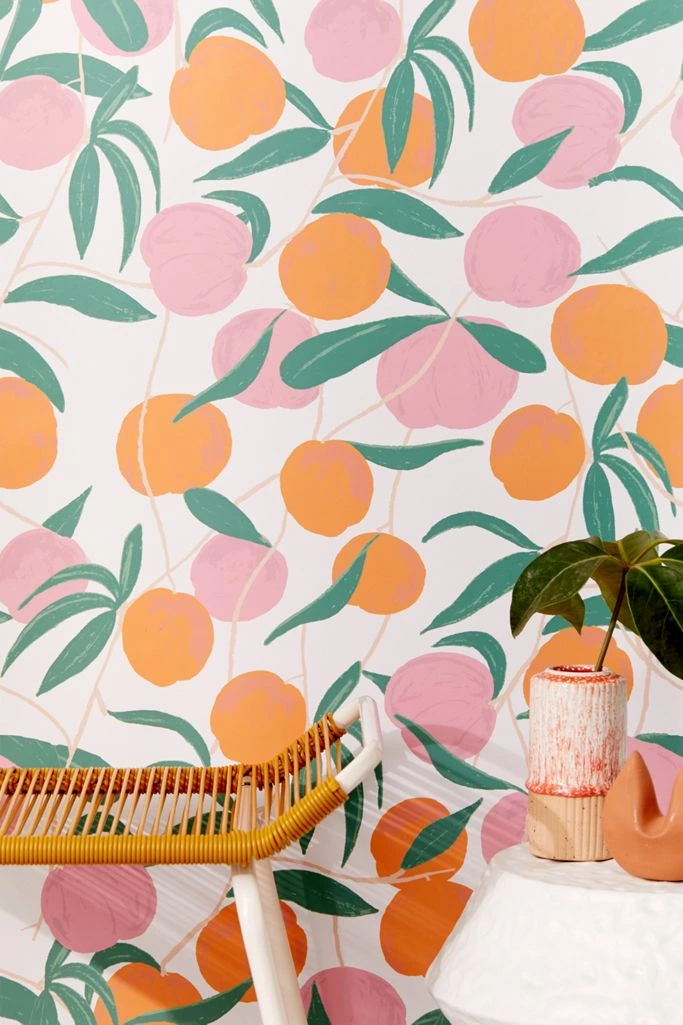 We are, of course, starting with a winner here. This fruity wallpaper is perfect for any bohemian living space. It's all the tropical vibes we desperately need as travel is all-but impossible right now!
#2 – The Most Bohemian Wallpaper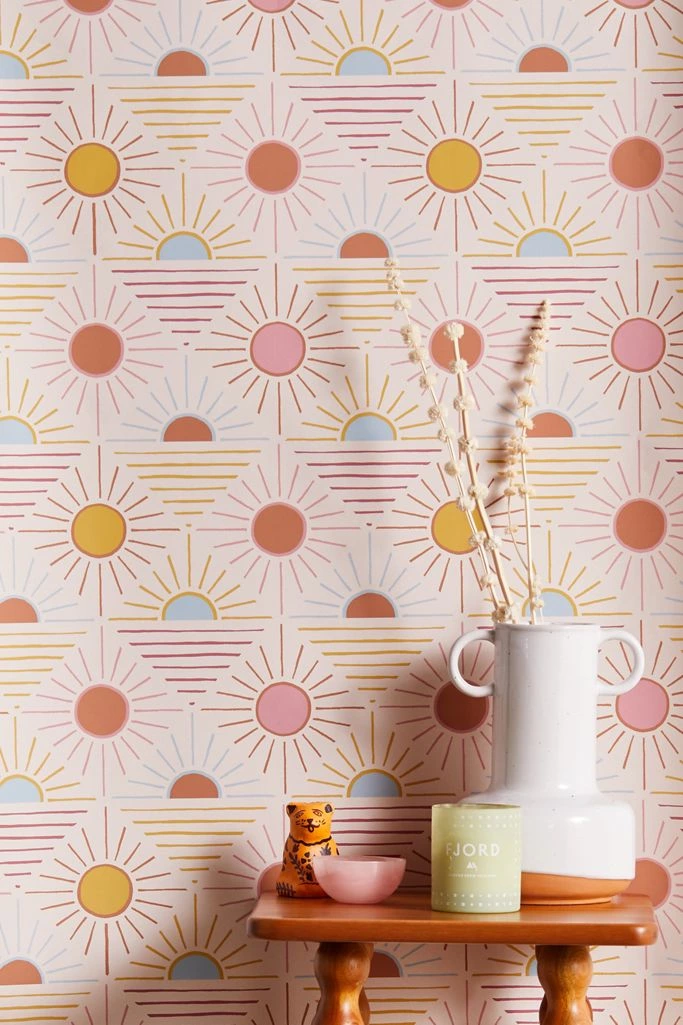 This is another uplifting wallpaper to bring some positivity into your home! The colour palette is trendy, but neutral enough that you could style it pretty easily. In fact, this bohemian wallpaper would match some of my Urban Outfitters inspired DIYs perfectly.
WOULD PAIR WELL WITH: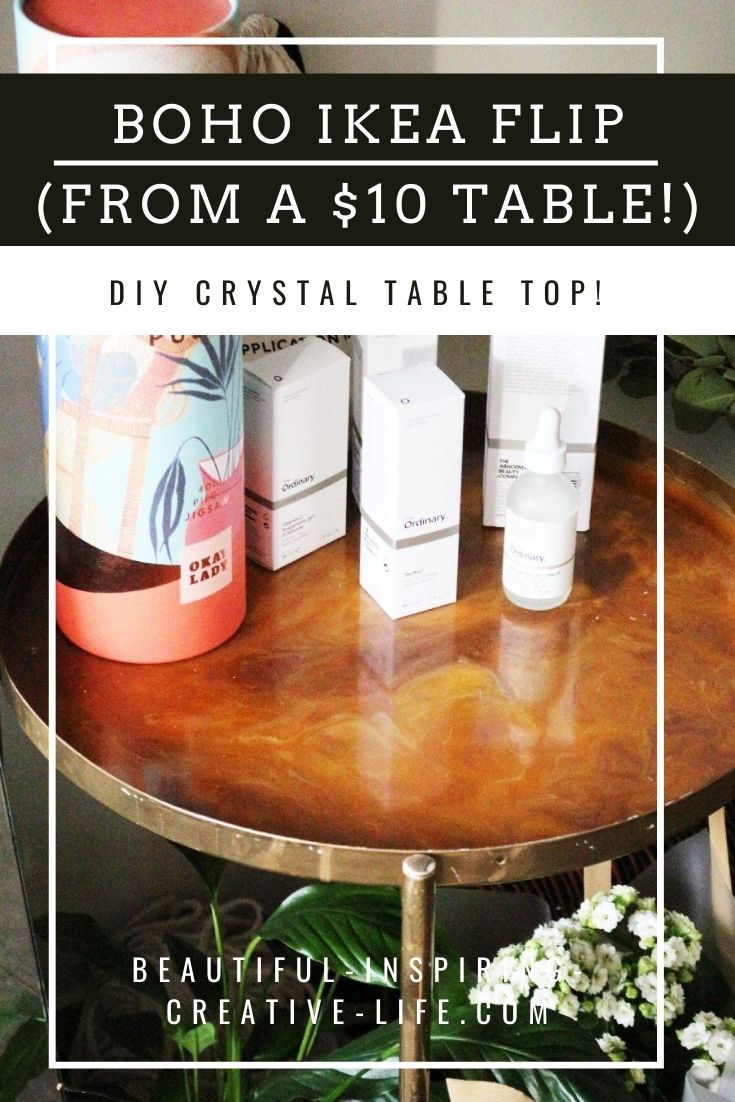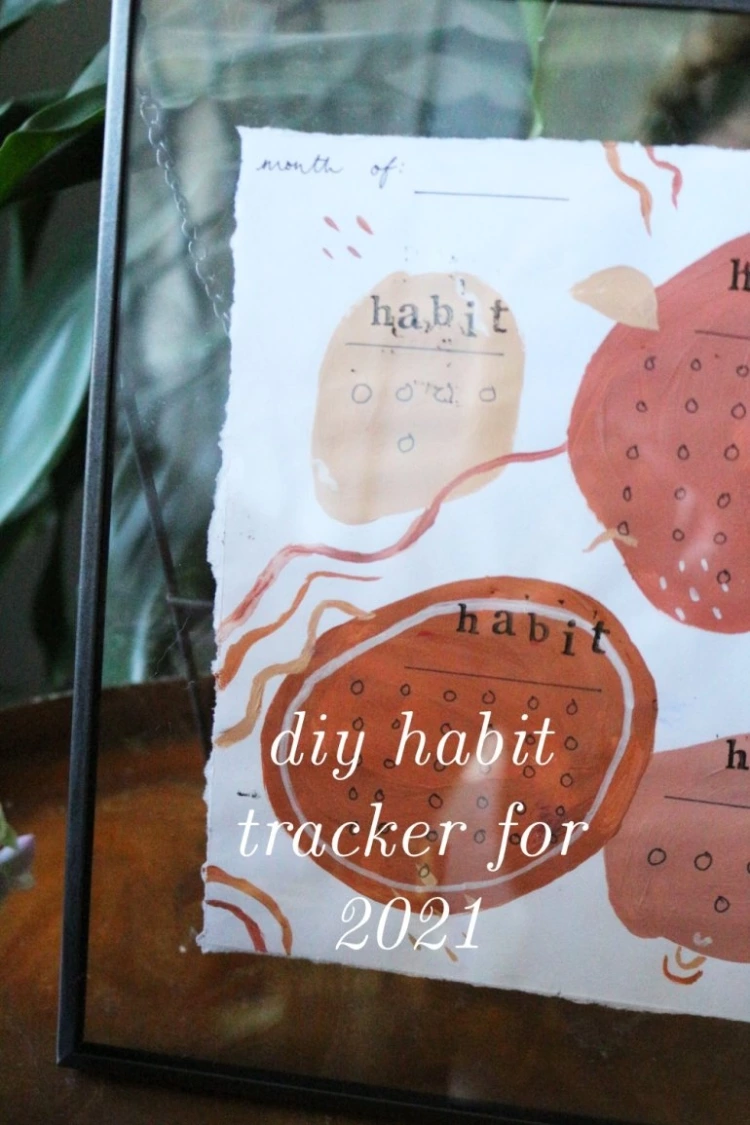 #3 – The Most ME Jungle Wallpaper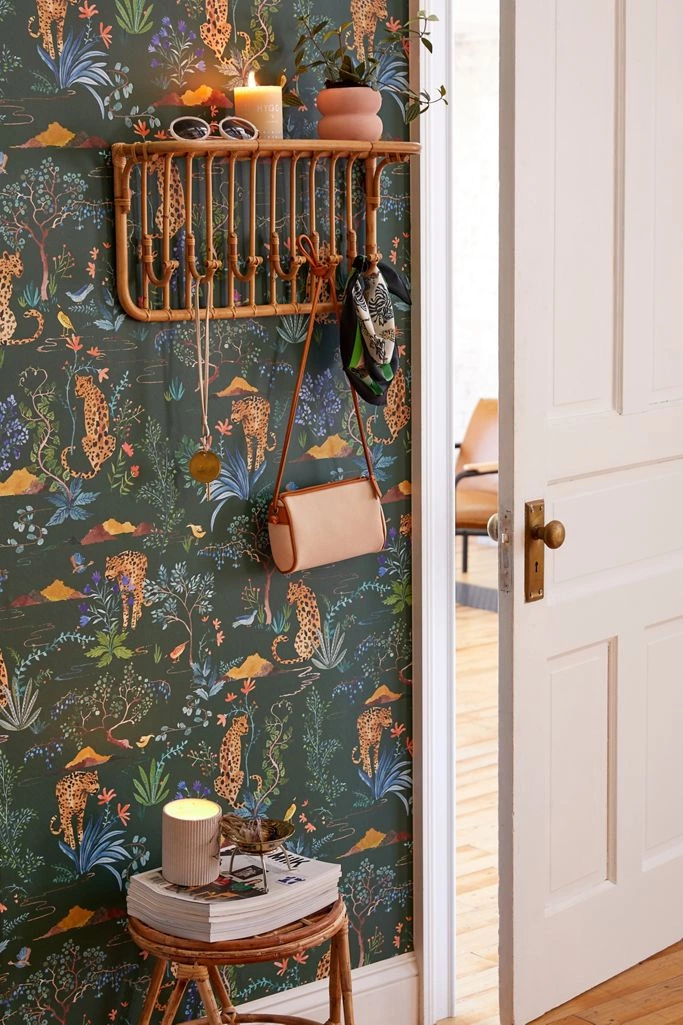 If you read my Photowall review, you'll remember that I chose a wallpaper almost exactly like this! I just love a gorgeous jungle print. Personally, I think a dark accent wall can make a room look really classy . . . and you guys know how much I love plants in any form, even on paper!
#4 – The Witchiest Wallpaper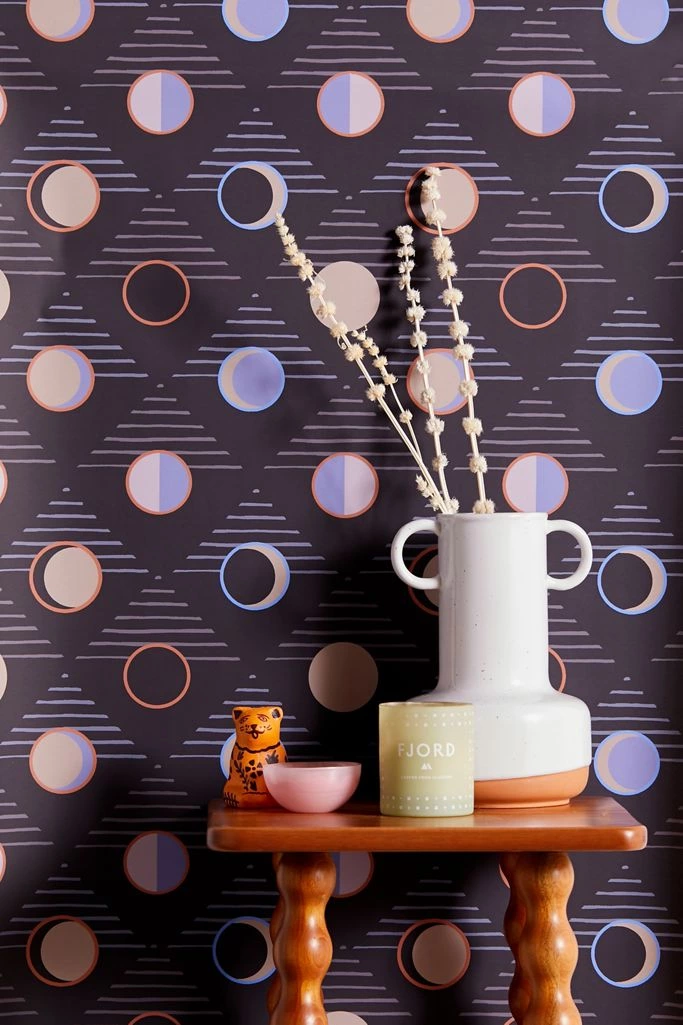 I love this dark witchy wallpaper. It's subtle enough to not be too overpowering, but you could easily accessorise it for an absolute vibe of a room. Plus, I have a bunch of slightly witchy DIYs to decorate with!
WOULD PAIR WELL WITH: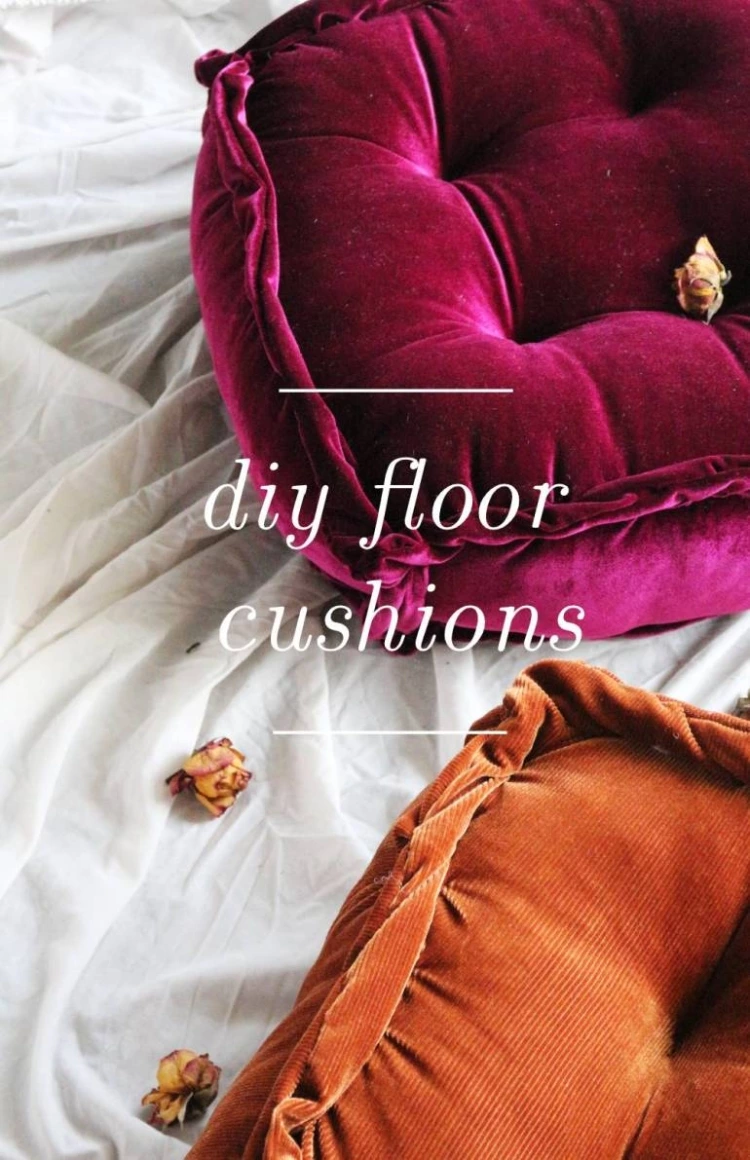 #5 – The Most Whimsical Wallpaper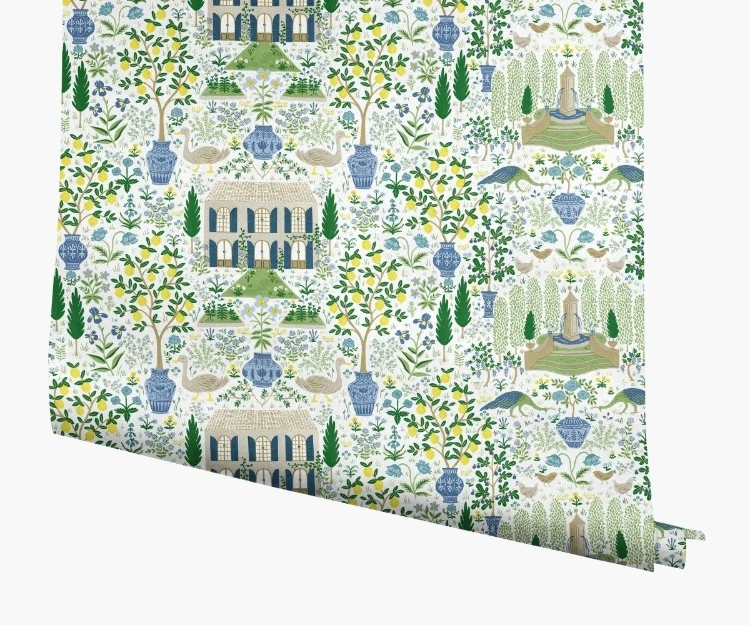 Ugh, this wallpaper is all my fairytale dreams rolled into one! It's so fantastical and pretty . . . If you love the cottagecore aesthetic, this is definitely the wallpaper for you!
Are you looking for a cheap and easy way to makeover a wall, but aren't quite ready to commit to removable wallpaper? Why not try my DIY pantone gallery wall?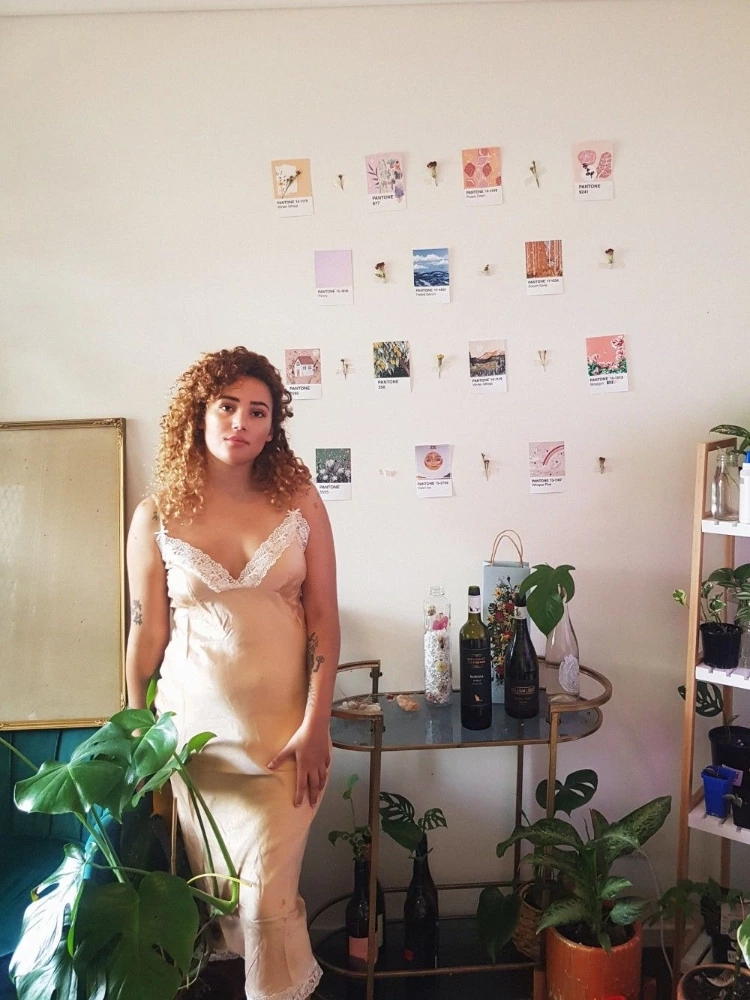 #6 – The Most Vintage-Esque Wallpaper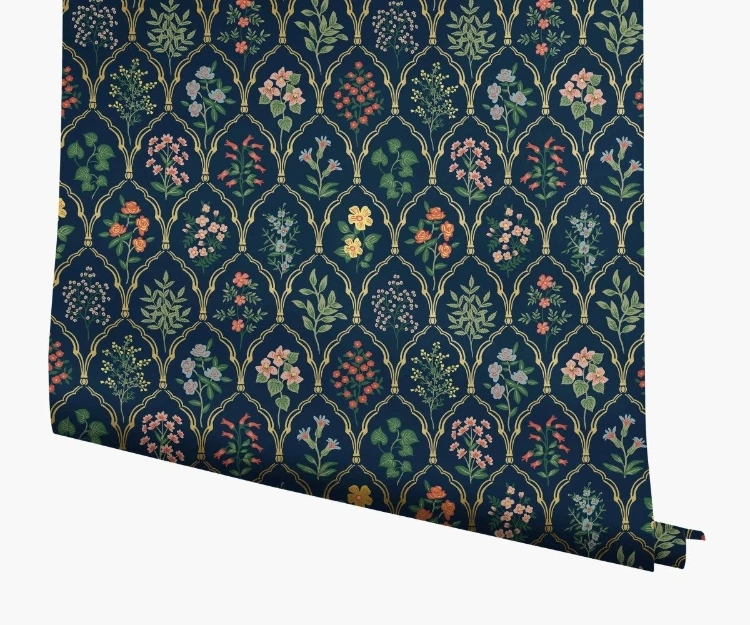 Ugh, I love this floral wallpaper so much. It's giving me all the Victorian vintage vibes and I just want a lavish velvet loveseat to prop in front of it!
Fun fact: this is actually by Rifle Paper Co, who are one of my favourite stationery brands too!
#7 – The Trendiest Dotted Wallpaper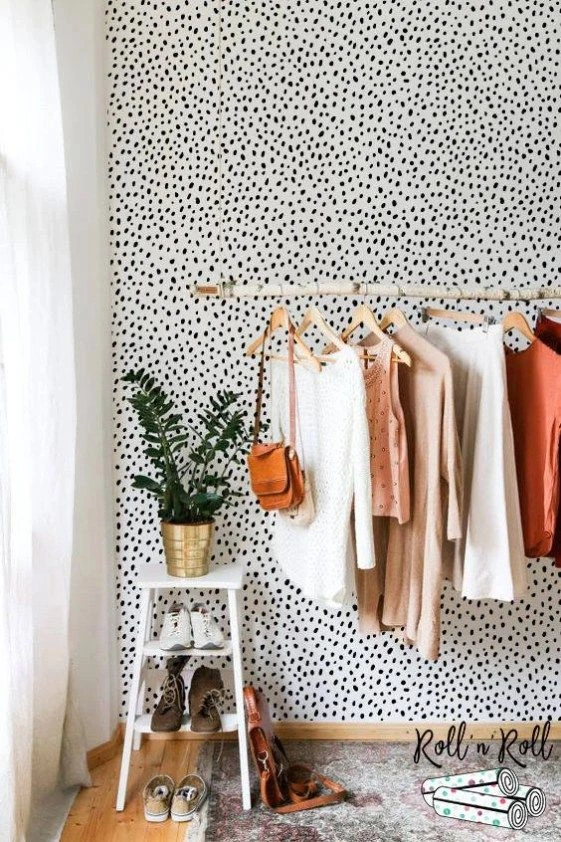 If you have a space that you want to be Pinterest-worthy, I think this dotted wallpaper is the answer! It's a super fun pattern, but the colour scheme is minimal enough that you could style it easily.
#8 – The Most Colourful Wallpaper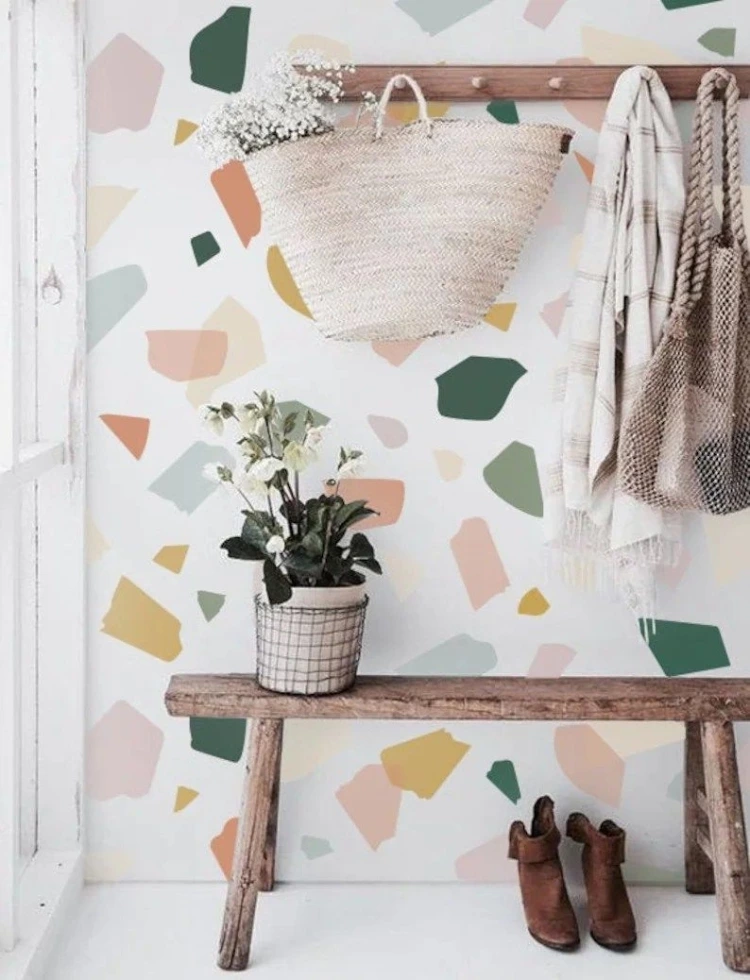 And if you liked the geometric pattern of the previous wallpaper, but prefer some colour, this is the bad boy for you! A beautiful terracotta print . . . in fact, I'd love this with some matching plant pots!
#9 – The Quirkiest Wallpaper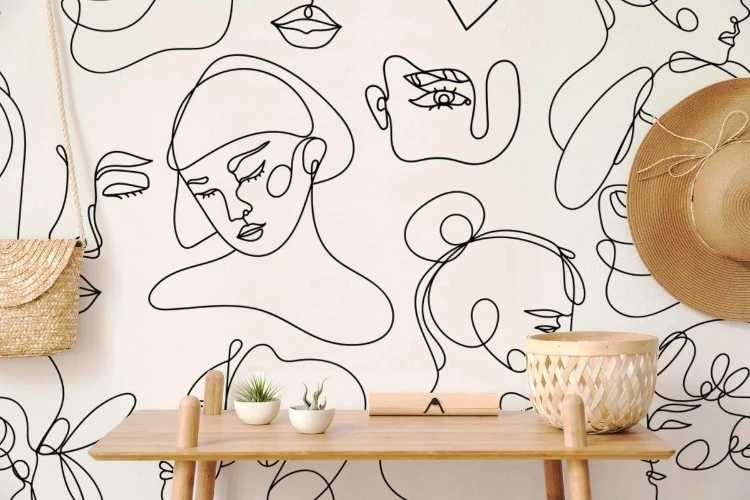 Okay, who doesn't love this? I honestly think this line-art wallpaper is so unique and quirky – without being overpowering. It's a minimal enough design that you could mould it to any colour scheme . . . but it's cool enough to be a real accent feature!
(Bonus points for being from a small business!)
#10 – The Classiest Wallpaper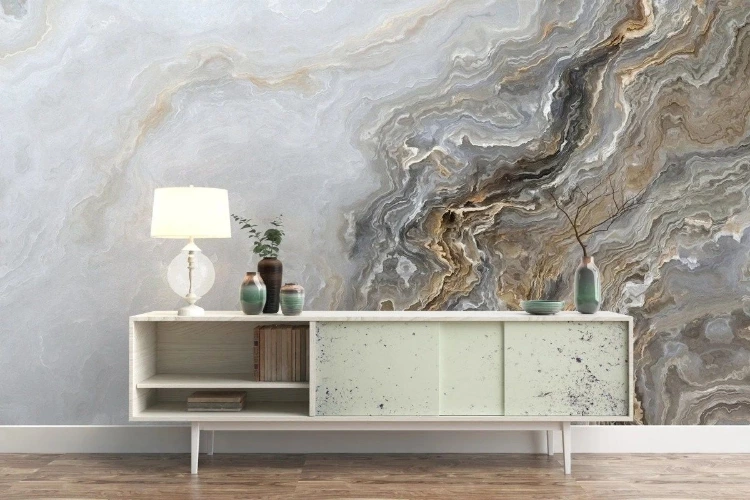 Last but not least, I simply had to share this luxurious marble wallpaper. It's beautiful, classy and perfect for people who like a cooler colour palette.
Alright, beautiful people, that's this post finished! I hope you enjoyed looking at these gorgeous removeable wallpapers with me – I'm tempted to makeover all my walls now! Which was your favourite? Have you ever tried removeable wallpaper yourself? Let me know your thoughts down below!
Peace,

Instagram // Twitter // Bloglovin' // Youtube // Pinterest