See those big, shiny capital letters in the title? Did your heart just skip a beat? I know – the idea of cost-efficient shopping sounds far too good to be true.
Hello, you sexy souls. I feel like the weather just went 0-100. October was really deceptively mild and November went "not on my watch, bitch" and completely 360'd. I'm kind of glad; most of my Britain-related humour revolves around how shit our weather is. It's part of our cultural identity. Other people have headdresses and traditional clothing – we have shitty umbrellas and admittedly punctual annual colds. When the weather is somewhat decent, I don't quite know what to do with myself.
Weather-induced-cultural-identity-issues aside . . . today we're going to be talking about winter wardrobes.
With the weather starting its inevitable descent into darkness and misery, our wardrobes need to be ready. That said, how do you build a winter wardrobe mindfully? I think we've all fallen victim to thinking "OMG I NEED THIS, THIS AND THIS", buying a bunch of things we really wanted . . . then a week later looking sadly at the weather and thinking "I have literally nothing to wear" and finally realising that we didn't purchase things we needed. This year, I decided to take back control from this capitalist wasteland and shop a bit more mindfully. A bit more cost effeciently.
And, of course, I'm using my bullet journal to do this.
Today, I'm going to be sharing with you how to plan out and buy a cheap, budget-friendly and efficient winter wardrobe full of the essentials you're actually going to use.
Step 1 – Create/Write Down Your Wishlist
You may be thinking "Mia, how on earth is this helpful?", but let's face it: part of you is here because you want an excuse to buy that thing you really want. No shame in it.
So the first step is to write out a list of things that you really want. That way, when you're trying to convince yourself that you need a teddy coat (even though you have three coats staring at you), you can sigh and say "no, that's something I want, not something I need".
Not quite sure what to add? Oh, well, if you insist . . . here are a few of the things I'm lusting after:
Embroidered-Back Black Coat – £55
(Side note: All of these are from Missguided, who currently have a 25% off discount. Run and check it out.)
Step 2 – Clear Out Your Summer Wardrobe
First of all, I know this feels sad, but just rip off the band-aid. If I have my beautiful summer clothes hanging in my wardrobe, one of two things usually happens:
I reach for summer stuff first and end up freezing my tits off. Just keeping it real; I like summer clothes. I like silk, florals and dresses and, having those things staring at me, I will somehow convince myself that "yes, it's going to snow today . . . but if you wear thick enough tights this mini-skirt is still totally rock-able!"
My closet looks 1,000x fuller. I helped my mum do this exact same thing last weekend and she was shocked by how empty her wardrobe looked without all the chiffon, short sleeve shirts and dresses. When you look at your wardrobe with all your summer finery, you're likely to think "oh no, I'm fine – no essentials to buy; I can just pick up some of the things on my wishlist!". However, without all the padding, you're likely to realise that you actually need a lot more than you would have originally thought.
So the first step to organising the mess that is your wardrobe is getting rid of all of your summer clothes and sticking them into storage.
Tip:
Be mercenary with what you put away, but keep in mind that winter is often a great time for layering. Vests and camis might not work as tops on their own anymore, but they do make great under-layers to keep you warm in the colder months!
Step 3 – Take Stock Of What Winter Items You Have
Now that you have a barren wasteland where your once bountiful wardrobe was, it's time to take stock of what's left. How many coats do you have? Jumpers? Warm, wearable jeans? Thick boots?
Write down what you have.
Step 4 – What Does Your Typical Week Consist Of?
This tip I actually picked up from a Youtuber I stumbled across! Basically, be realistic and detail out what you do in a typical week. Are you at work five days a week? School? Are you a major partier who goes out every weekend?
Why are you listing this? Because this affects what you need to buy. If you're a student and most of your time is spent in leggings and hoodies, then you don't need to be investing in smartwear, do you? Often, when we're shopping, we fall prey to the gorgeous models in their well-put-together outfits we'd love to wear and the carefully curated "edits" for situations we don't go through. And then we buy things we don't need – which is exactly what I'm helping you to avoid.
 Step 5 – What Outfits Do You Typically Wear?
Here's the thing: humans are creatures of habit. Most of us have almost a formula for the clothing we wear; I'll be the first to admit that I do! I always wear skinny jeans or leggings, a top/sweater and something warm over it like a coat or a cardigan. This combo can be mixed up to look totally different, sure, but the composition is usually the same.
What I do is I draw out my typical day-to-day outfits – this lets me know the kind of clothes I need (like jeans. I need more jeans.) and what I will actually wear if it's in my closet. It's also worth including an outfit or two for events as, unless you're way better at extracting yourself from social situations than I am, you're always going to have one or two events to hit.
For me, I know I had a lot of travelling to do over winter – so I'm going to need some airport-appropriate outfits.
If you're looking to become more exciting with your wardrobe . . . a. check out my Autumn/Winter Fashion Inspo & Wishlist post (linked) and b. maybe jump on Pinterest and start looking at the type of outfits you want to wear. Again, though, keep it realistic. Yes, these fashion blogger #queens may be serving some amazing looks with their stiletto heels and chic (yet thin) coats on Pinterest, but are you going to be tottering around on 6″ stilettos on your way to class? And are you going to get hypothermia in that coat that is not a coat?
(Pin that image for me!)
Step 6 – With All This In Mind, What Do You NEED?
You've done all the boring leg-work (congratulations!), so now's the time to actually sit down and say "okay, so here's what I need". Looking at what you currently own and the outfits you wear/will be wearing throughout winter, where are there some gaps? What could do with a top-up, or an upgrade? Do you have enough basics? Make a list of what you need to buy so we can get to the fun part . . . buying it!
 Step 7 – (Optional) Create A Wardrobe "Plan"
This isn't essential, but some of you may find it fun or helpful to do.
I actually made one of these for my mother for our New York/Toronto trip and she found it really helpful for knowing how to style the pieces in her wardrobe already – as well as ensuring she was only buying clothing she could get a decent amount of wear out of.
I mean, yes, part of this is because I want my mum to look amazing so that we can film a "mother daughter" lookbook . . . but she really did need new clothes. Another good thing about this, though, is that you can pick things that you already know how to style. If I'd just gone through all the online stores and picked a bunch of things I'd like my mum to wear, in all likelihood we'd just end up with a random pile of clothes she'd struggle to style. Again, we're trying to be mindful and make sure everything we're buying is actually going to get worn.
Basically, give yourself a set amount of time (say two weeks) and find an outfit you'd wear everyday for those two weeks. Pinterest is great for this! Under that outfit, find clothing you already own to assign to it – and, if you don't own it, find something to sub in. If you can use items multiple times in different outfits, bonus points!
If you look at the two outfit planning graphics, you'll see that a lot of items are repeated. So while she looks like she's getting a whole new wardrobe . . . she isn't. Buying a few items can switch it up a lot! Honestly, although it's not essential, I do really recommend this step. And if you can make decent outfits out of things you already own . . . even better!
Side note: also helps to identify what colours you often wear. My mama? She's a purple person – hence all the maroon I picked out for her. Me? I like creams, browns, pinks (and death black.)
Step 8 – Start scrolling through those sale-sections!
Oh yes, babies . . . it's time to shop.
So, I have a rule – and I think it's one that all serial shoppers could probably benefit from. I rarely if ever buy anything off-sale. Full price? No, thank you.
What does this mean for you? It means that I know how to hunt those bargains – and I'm going to be sharing those tips with you. (By the way, if you guys want a full post on being a sale-shopping ninja and saving more than you spend, let me know!)
How To Clothes Shop On A Budget:
#1 – Basics Meet Boohoo.
Right, my first stop for basics is always Boohoo. Why? Because Boohoo has already crazy low prices . . . but they also constantly have "20% off sitewide until 9!" type promotions on. Menswear seems to always be 40% off. Which, by the way, is great for stocking up on layers and oversized tees. If you don't look in the men's section too, you're missing out.
Personally, I won't lie to you, I'm not the biggest cheerleader of Boohoo's quality. Their jeans I'm not a big fan of (the sizing never works for me) and I find some of their things a little tacky . . . but, for basic items like knitwear, their quality is good and their prices are brilliant. At the time of writing, they do have a sitewide sale on, but this particular deal ends today, so I'm just including full price and clearance items. But, again, Boohoo is basically never full-price because they're always rolling out deals.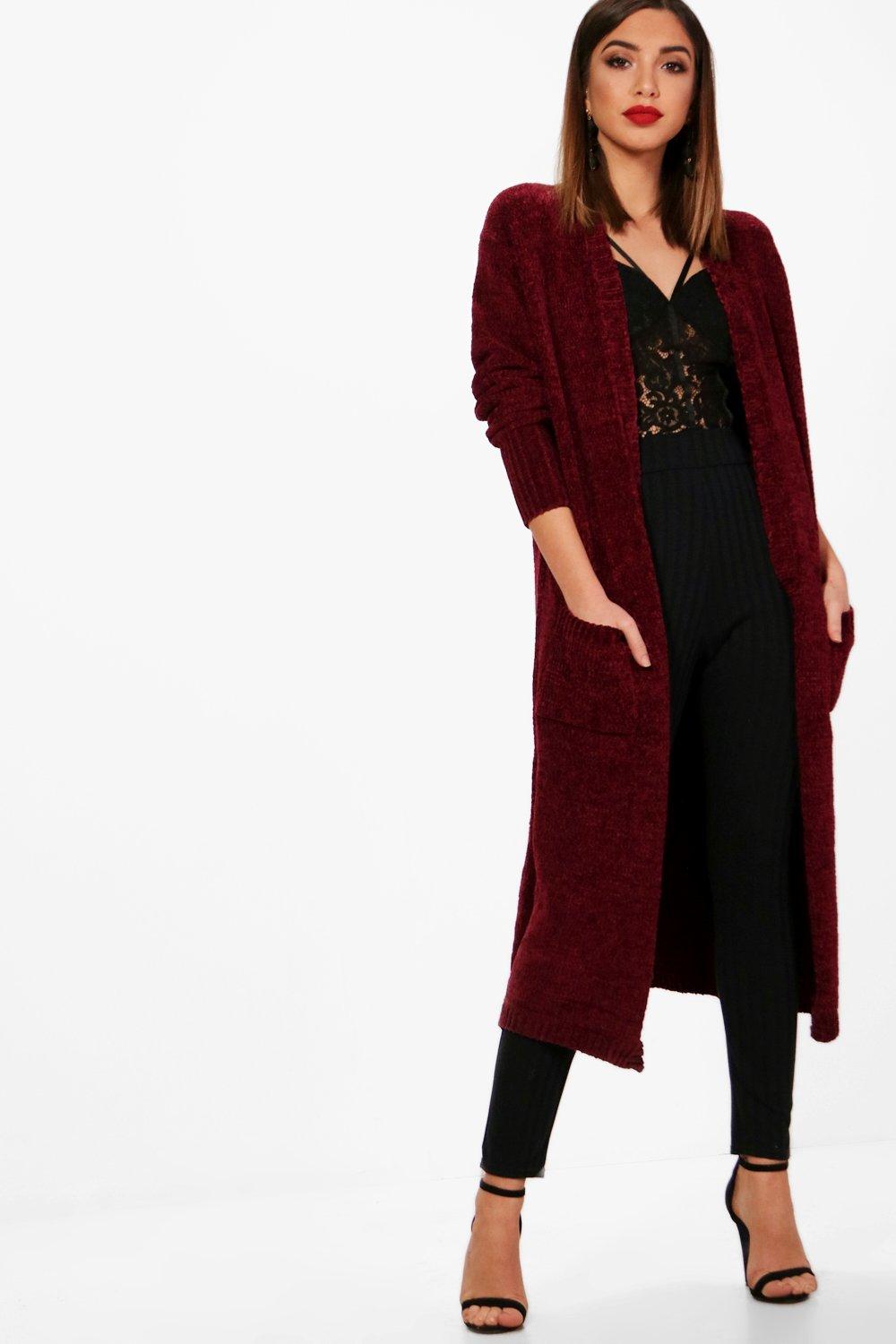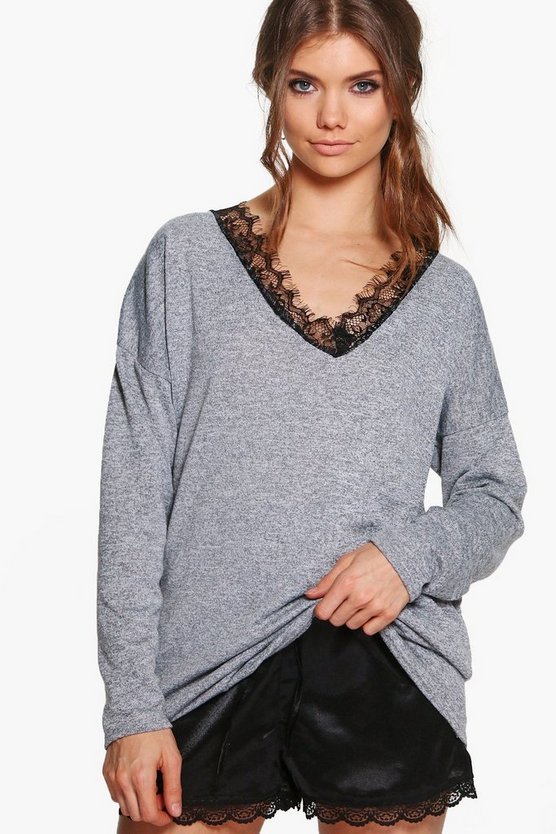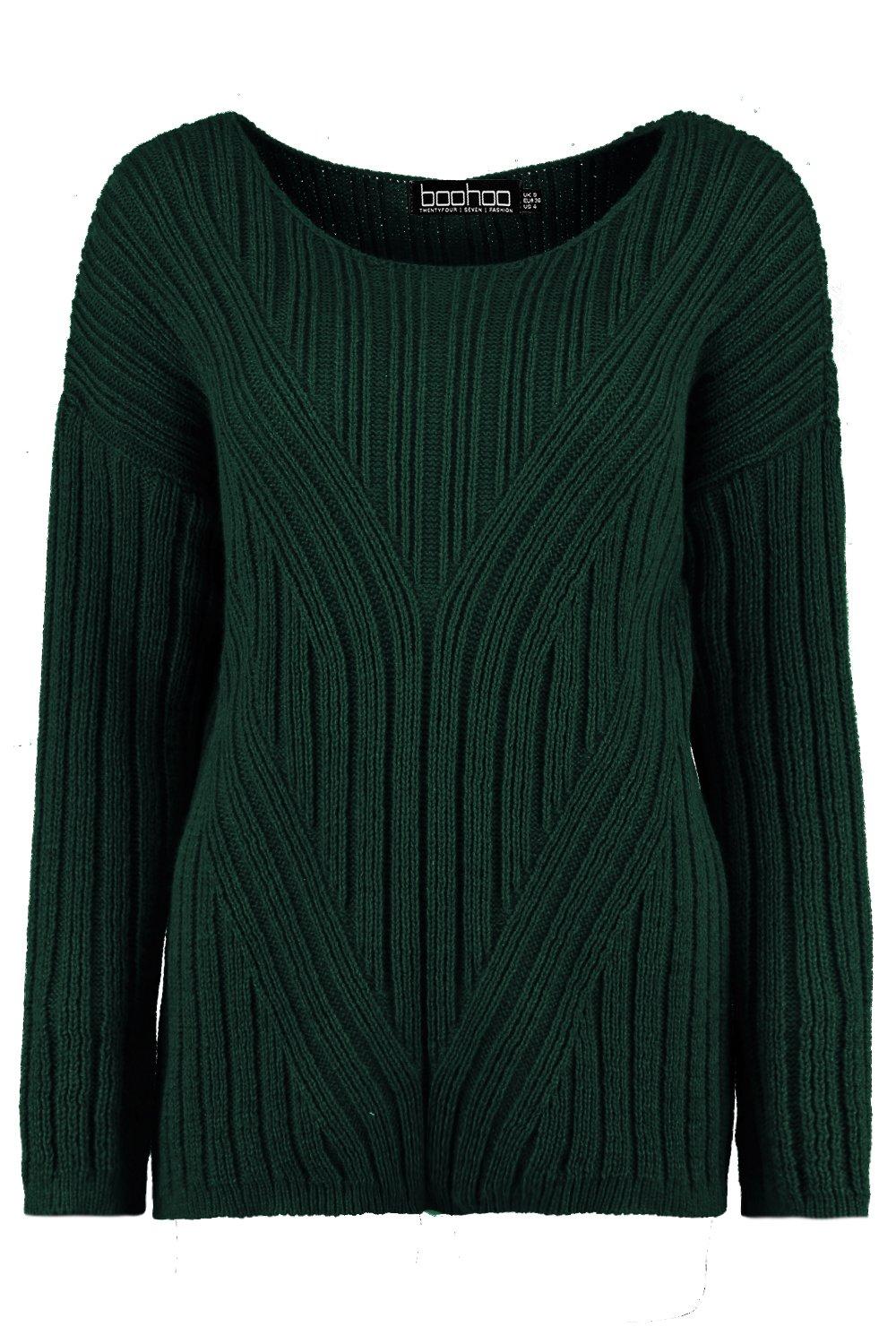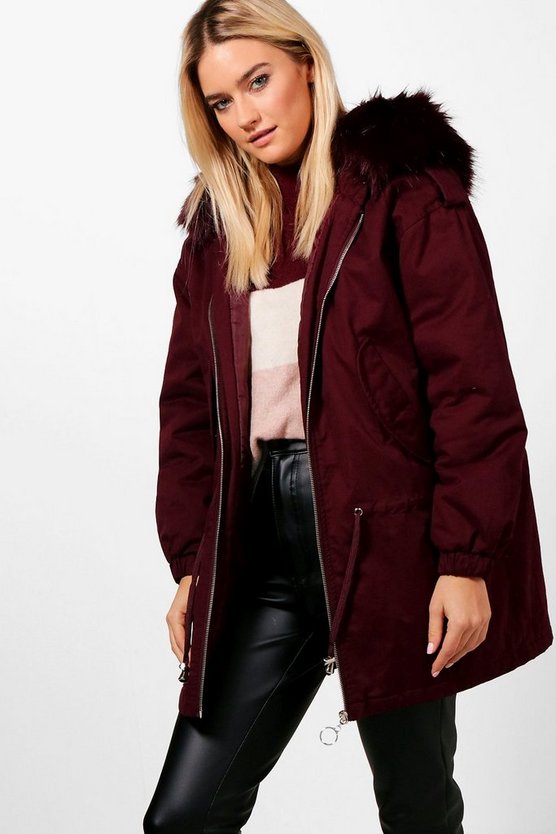 #2 – For on-trend items, you want Missguided & PrettyLittleThing
Missguided and PrettyLittleThing are, again, similar to Boohoo in the sense that they practically always have site-wide promotions on and their prices are beautifully low. (At the point of writing, Missguided has 25% off new in and PLT has 20% off everything including sale.) However, I think Missguided and PrettyLittleThing are a bit more trendy and I prefer their designs and quality.
Black Lace-Up Cardigan – PLT – £20
Belted Checked Mini Skirt – PLT – £20
Red Sequin Mini Skirt – Missguided – £25
Stripy Knit – Missguided – £25
#3 – For everything and everything you could possibly need – go ASOS outlet
The ASOS Outlet section is like Narnia. It's this beautiful world of magic and possibilities where you can buy beautiful items for a fraction of their original price and be free of guilt or bank-account woes.
Checked Coat – ASOS Outlet – £38
Okay . . . so I keep seeing amazing clothes that I want and I'm losing the grip on my self-restraint, so I'm not sharing my ASOS Outlet finds, but if you want to browse for yourself the ASOS Outlet link is: here.
Wow . . . this post was way longer than I expected! I hope you guys are still alive . . . But, in the midst of all this post, you must have picked up a few tips. Or some items to add to your wishlist . . .
I hope you guys found this post helpful! Is anyone struggling with the weather at the moment? How do you guys build up your wardrobes? Did you like any of my finds? Let me know your thoughts down below!
Peace,
Instagram // Pinterest // Twitter // Bloglovin'