If you want to decorate your home and support small businesses, check out these 15 stunning gallery wall art print sets from Etsy! All of these print packs include cohesive artwork you can proudly display . . . Without the trouble of curating them yourself! Affiliate links in the post.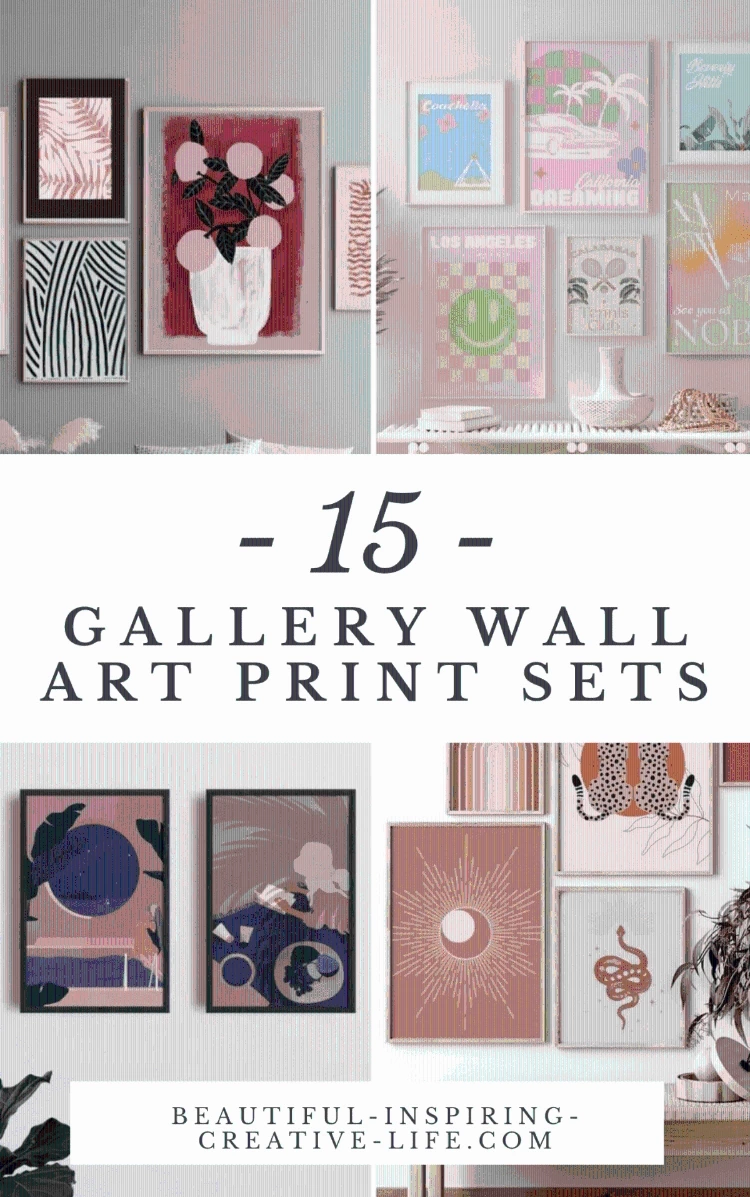 Hello, lovers, and welcome to what is purely me decorating my office. (Well, planning the decorations anyway.) Since moving into our new house, my home office has by far been my largest project. I've been working on it for months and – eventually – it's going to be amazing. So far, I've shared a few projects with you all like my DIY jewellery organiser and flower drying board . . .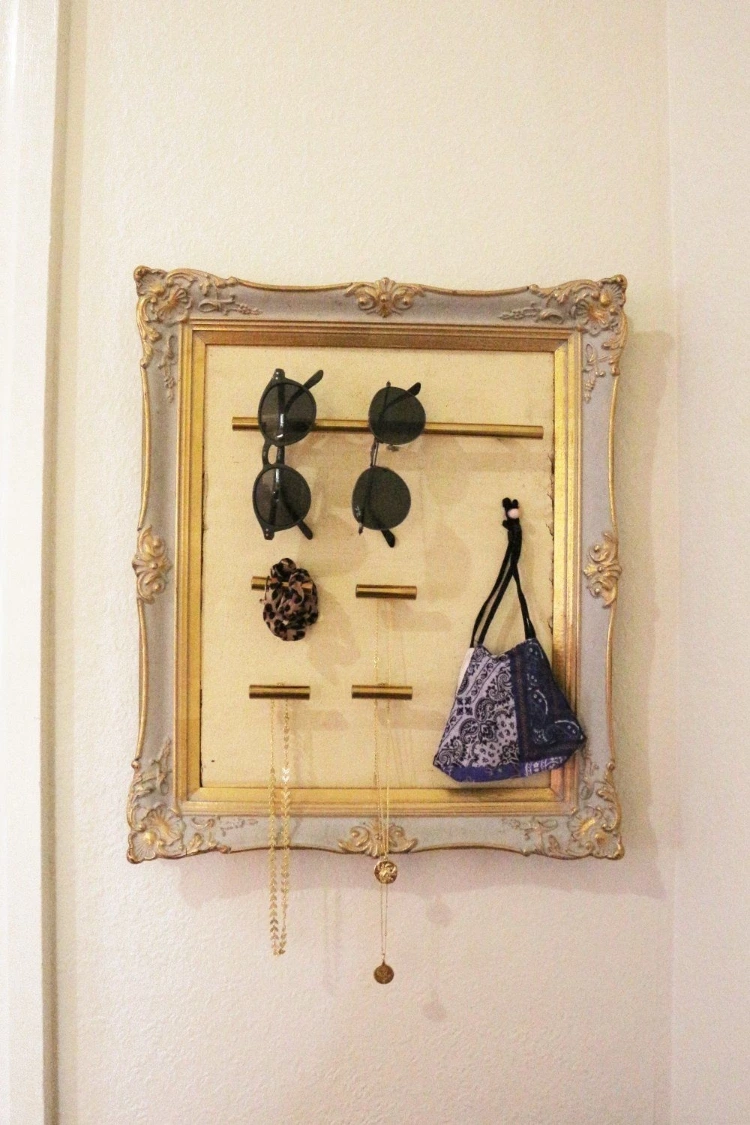 But we haven't finished yet! As it stands, my walls are looking depressingly bare . . . enter today's post!
Gallery walls have been kicking around for the past few years and my maximalist heart loves it. Visual clutter? Yes please. Super cute artwork? Sign me up. And the chance to support a small artist while I'm at it? Oh, Etsy, take my money!
Our first choice has to be this stylish bohemian wall art set. I love the muted colour scheme – it's so trendy, I can imagine it in any Pinterest worthy home.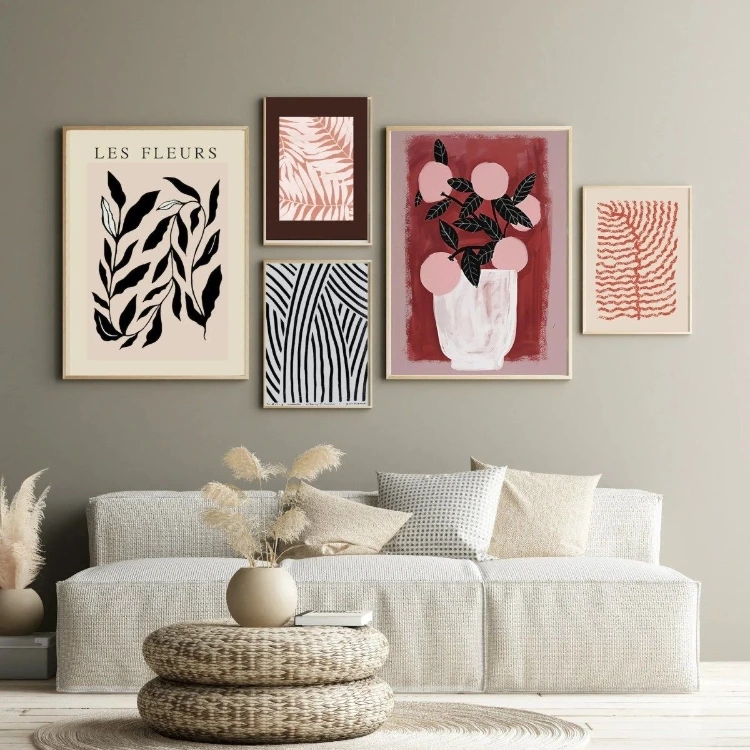 Um . . . get in my cart much? I love how classic, yet modern, these prints are. There are tons of Matisse art print sets on Etsy, but this has to be my personal favourite. I'm tempted to buy it myself!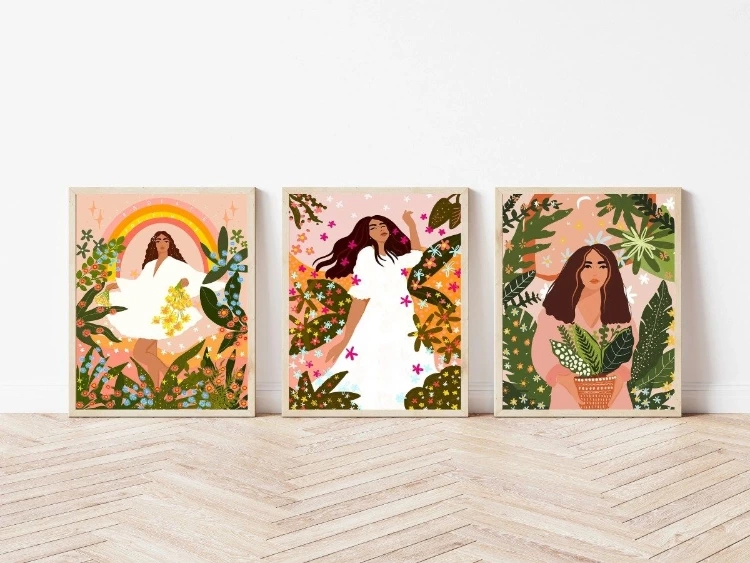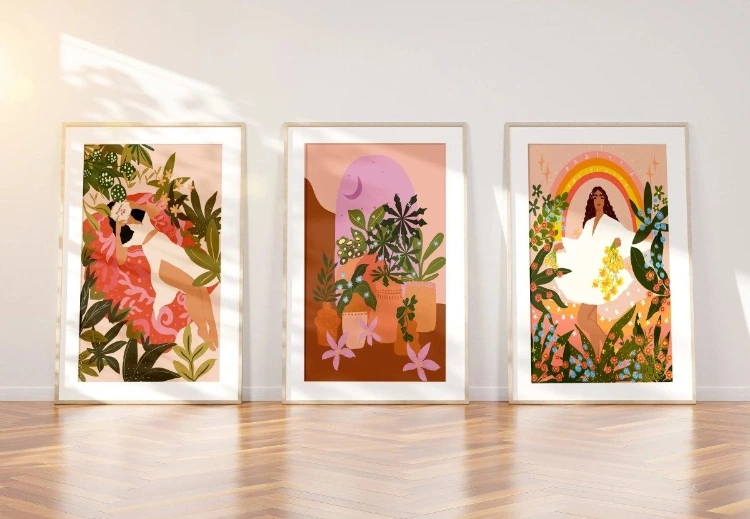 How stunning are all of these prints? I love the bright colours and just the overall happy vibe of them. If you're looking for a gallery wall you can show off on the 'gram, this is the one!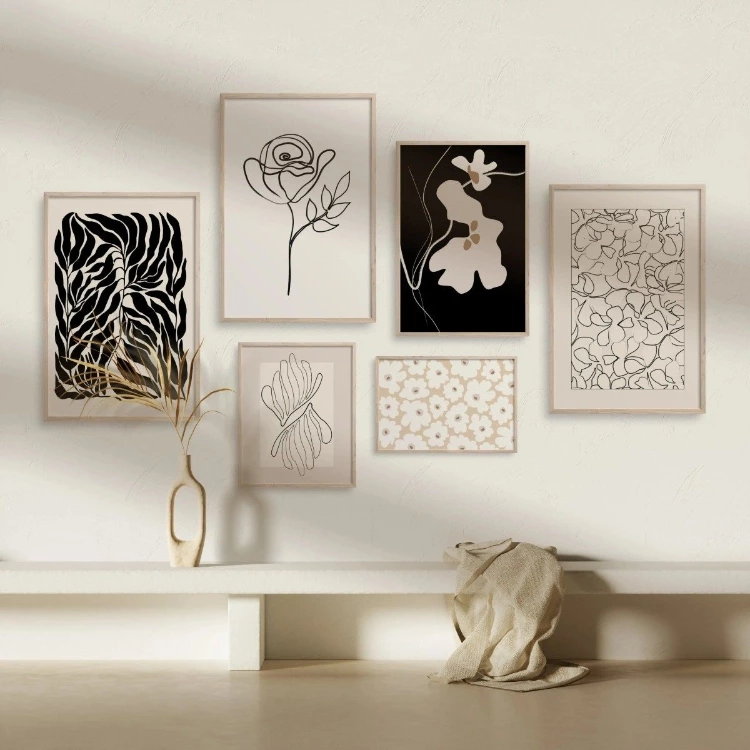 Far be it from me to be a minimalist . . . but I think I may have been converted! This art print set is so classy; I think it could suit pretty much any décor scheme.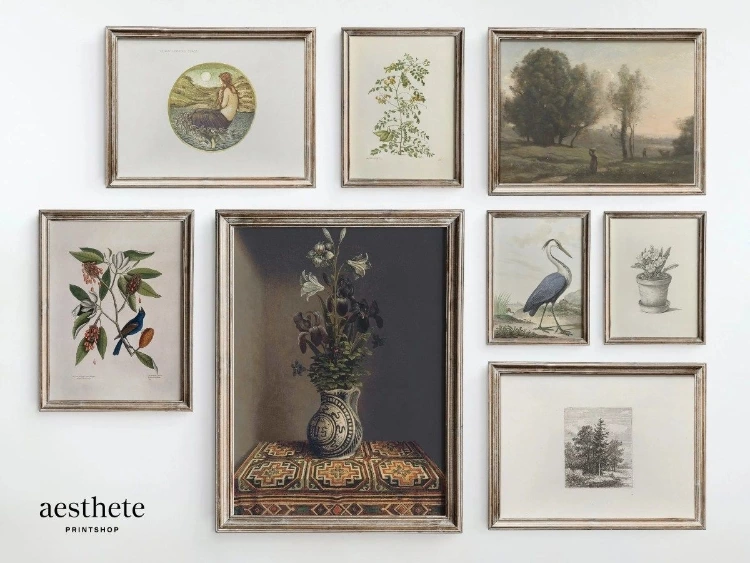 I've always loved the idea of thrifting a somehow perfect collection of art from second hand stores . . . but the reality is way different! If you want the cute vintage vibe – minus the thrift store crap – the art print set is the one.
I actually went thrifting for art the other day, so make sure you check out my latest Youtube video to see what I found.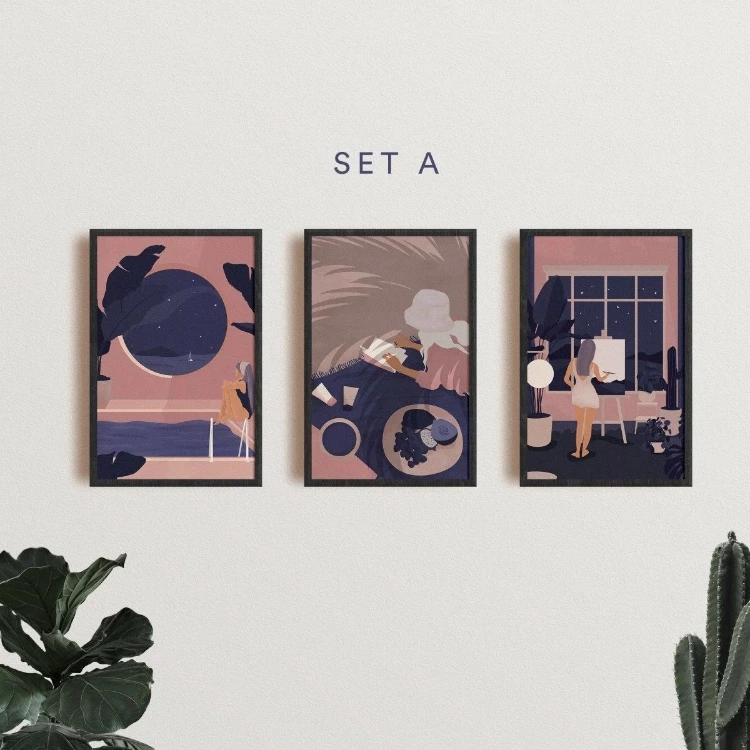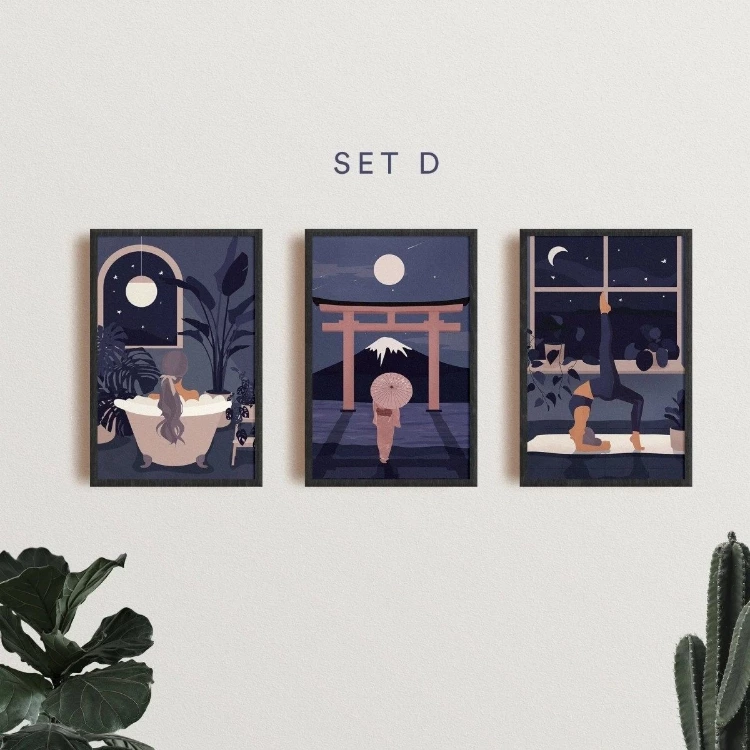 Oh, be still my moody heart! These modern art prints are such a freaking vibe. I love that they're kind of gothic, without fully committing.
Will magical, witchy art always have my heart? Yes. But unless you're going for the full vibe, it can be pretty hard to match with other décor pieces. These wall art sets are a perfect mix between the two!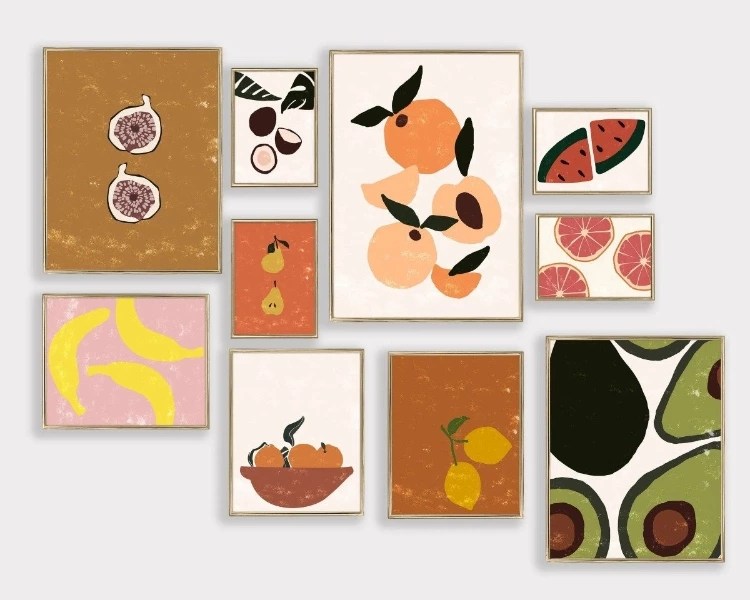 Not to be super obvious, but this art print collection screams "hang me on your kitchen walls!". It's such a fun burst of colour for any room.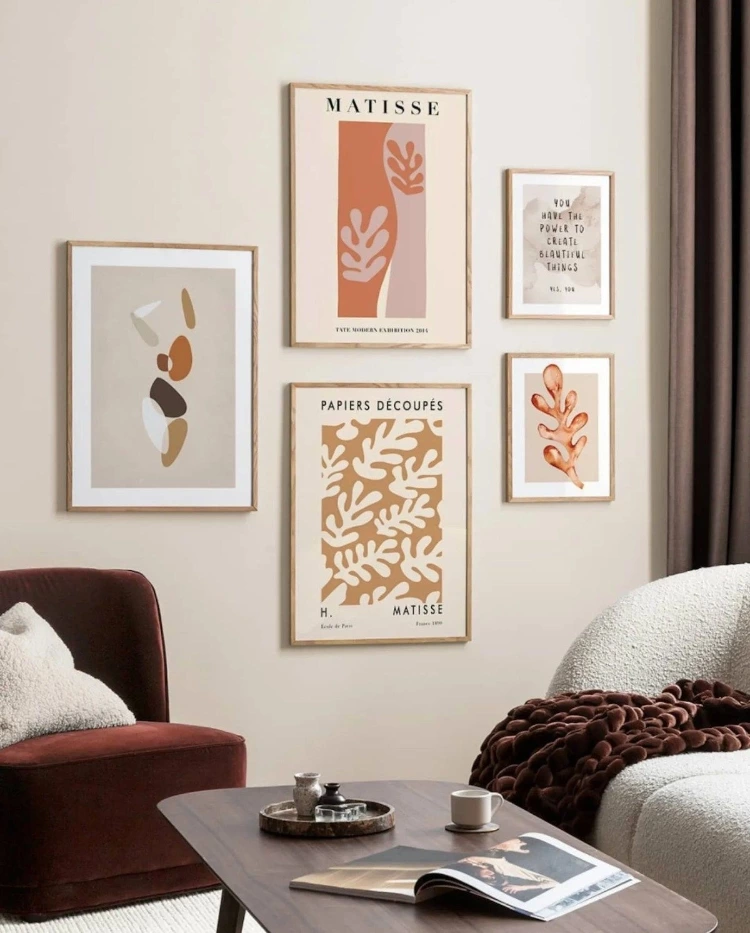 I've mentioned it already in this post, but Etsy loves a Matisse print. That said, who can blame them? I'm obsessed with this fun, but neutral, colour palette. And the abstract designs are eye-catching enough to look good, but versatile enough to be matched with pretty much anything!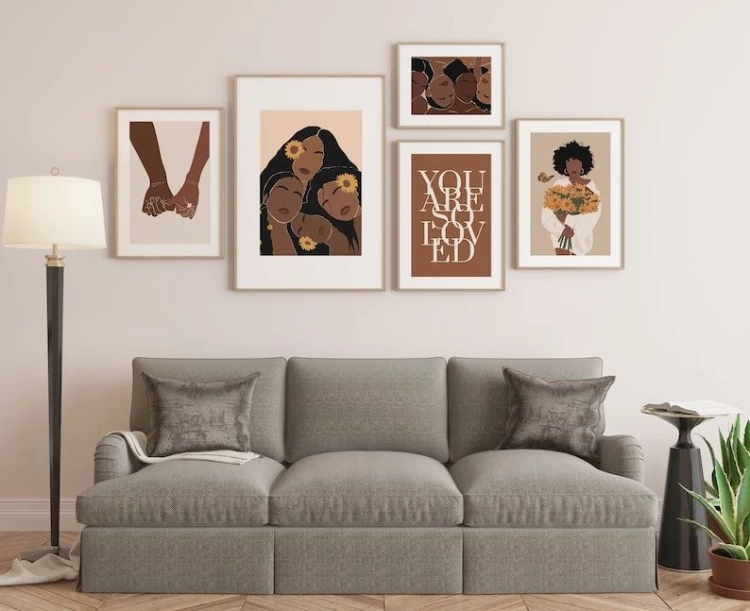 Is this the cutest gallery wall you've ever seen? I think so! Personally, I'm not in love with how the stock photo is styled – but with some earthy tones in the décor, I think this collection would be such a staple!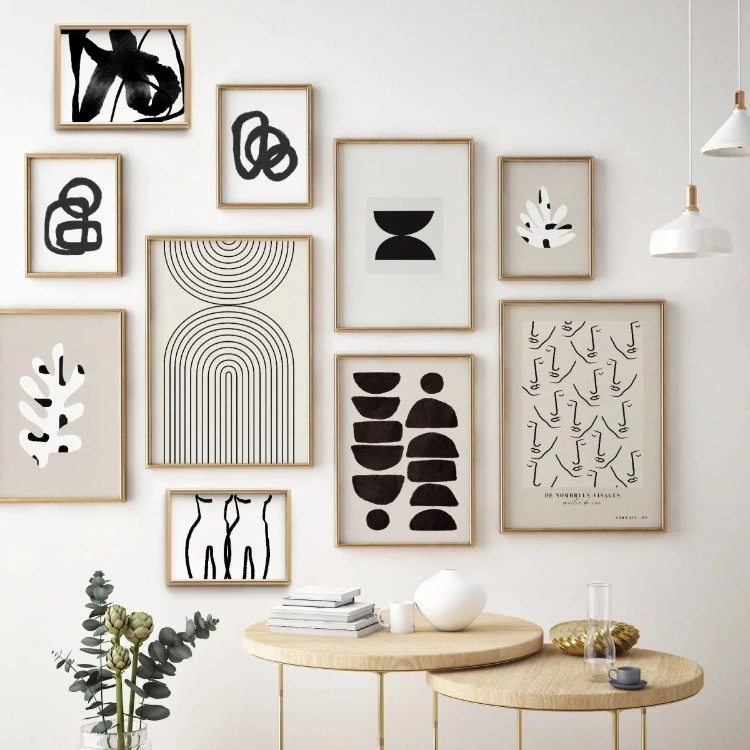 If this is minimalism, sign me all the way up. These monochrome art pieces are the perfect level of eye-catching, without being overpowering.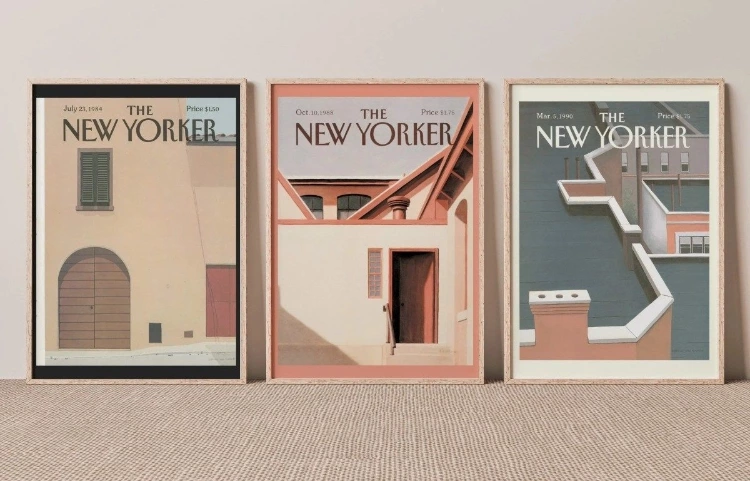 The New Yorker magazine always has the most stylish covers – and you could make an awesome gallery wall out of them!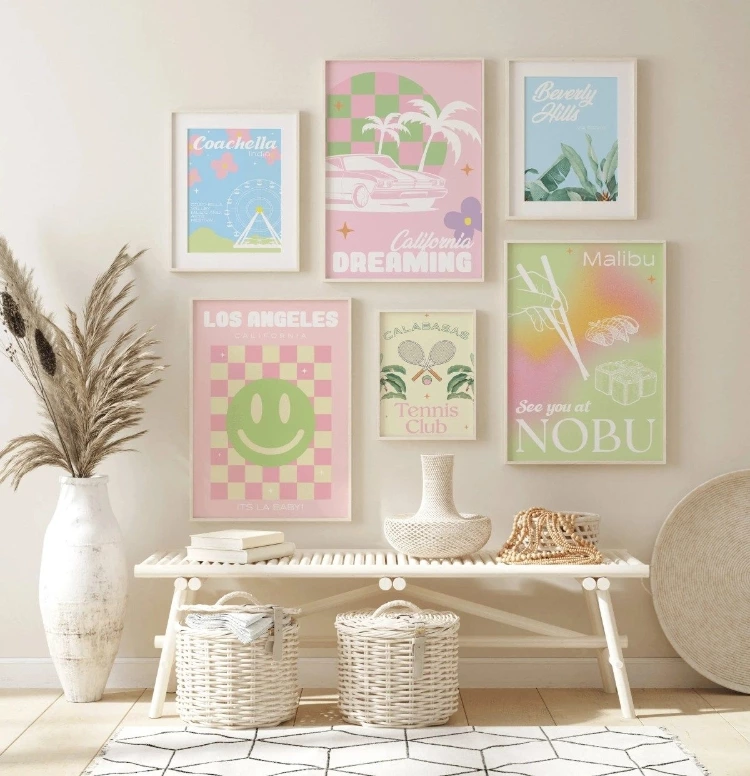 Up next is one of my favourite collections on this list! It's very easy to fall into only finding one style of art on Etsy . . . so I was very happy to discover this store! SofeStore sells lots of fun, psychedelic style art prints.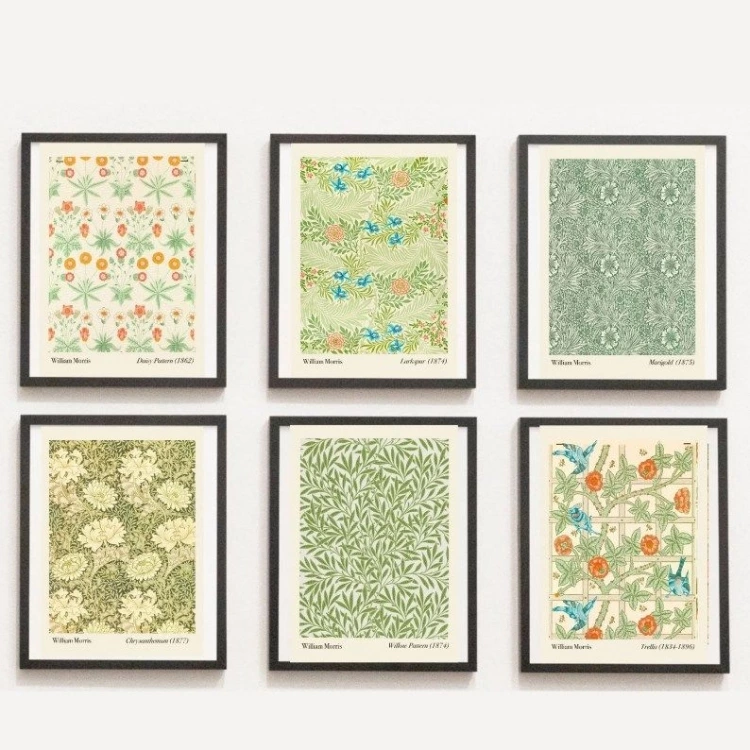 If you love that classic, almost vintage, aesthetic these are the prints for you! William Morris designed the most beautiful floral fabric – why not adorn your walls with it?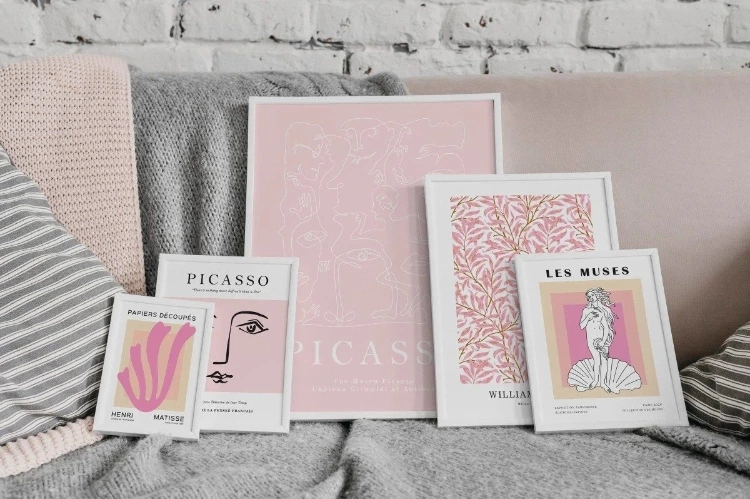 If you love pink, this collection is a must. It's like Tumblr threw up and I am here for it.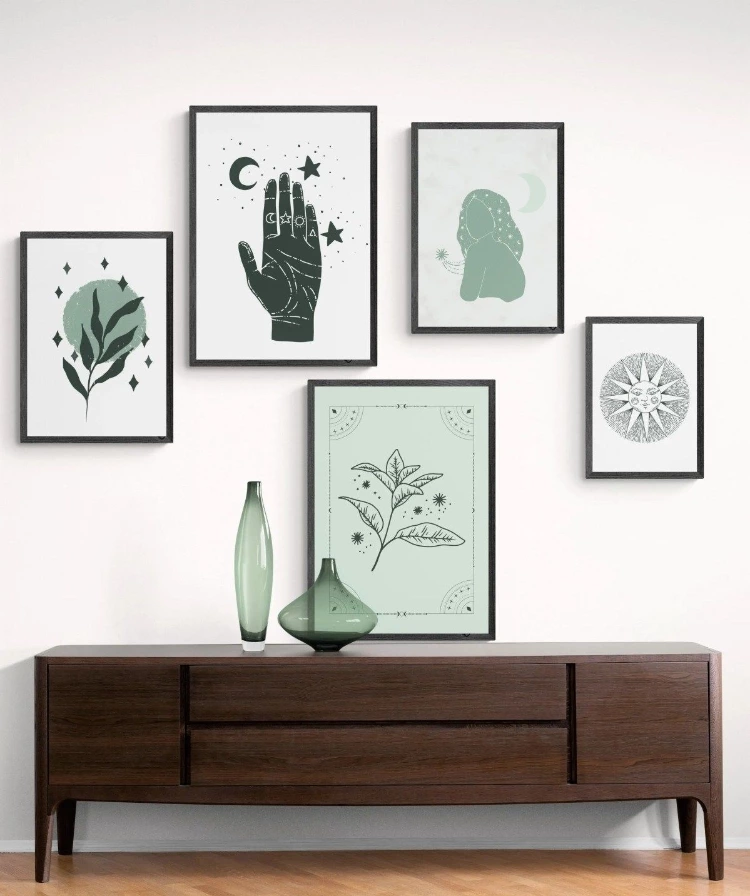 Our last gallery wall art print collection has to be this super witchy set. First of all, the colour? So cute. And the witchy designs? Even cuter!
Alright lovers, we shall end at the end! I hope you guys enjoyed window shopping with me. I can't wait to unveil my gallery wall . . . once I decide on the art prints anyway. (Send help. Please.) Which of these collections was your favourite? Are you a fan of the gallery wall trend? Let me know your thoughts below!
Peace,

Instagram // Twitter // Bloglovin' // Youtube // Pinterest