It's like I can feel the irritation radiating out of you. The boredom, the disinterest, the urge to roll your eyes and just go "for Gods sakes, Mia – this again?"
I know, I know – how much longer can I keep on about New Year and adding "2018" into my titles? Well, you bastards, here's a spoiler alert:
I'm going to be writing 2018 into my titles until the last fucking day of 2018 when I'll write a round up of 2018.
Okay, fine, I'm kidding – most of these posts will be over by the end of January. I'm on a New Year productivity binge and it's helping me to get so much done that I thought a. I could post about things I'm doing and nail two birds with one stone (which is actually a horrifying phrase when you think about it) and b. some of these things might help you. See, I'm trying to help and this is how you treat me.
Hi guys! Today, we're going to be taking a peek at my 2018 bullet journal.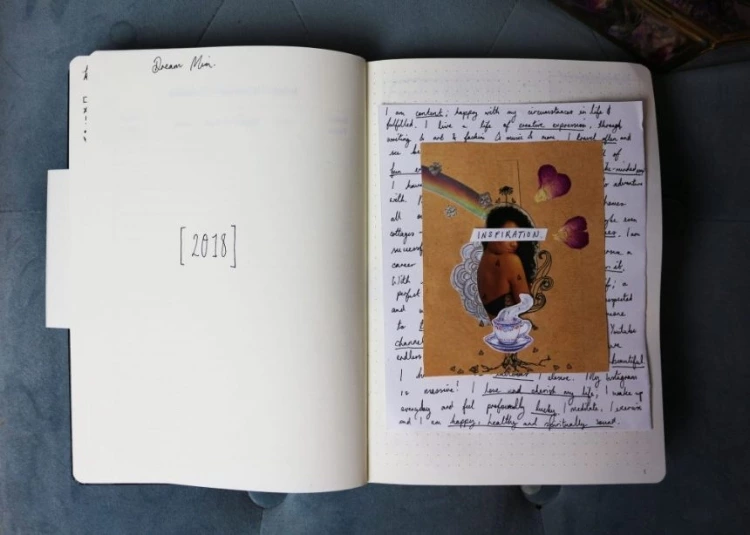 If you've so much as passed me on the street, you know I love bullet journalling. It's basically stamped on me. A cold, dead look in my eye that screams "I need to brush up on my hand lettering"; hair a frizzy mess from where my hands have frantically clutched it in panic as I desperately search my soul for weekly layout inspiration. Oh, we could turn to Pinterest – but that would be cheating.
Okay, so maybe you wouldn't know if you passed me on the street. But if you've read my blog, you've seen my bullet journal numerous times. In fact, you're probably sick of it. Well, I'm back and talking about it . . . again. I know – your opinion feels so heard.
As my fellow bu-jo lovers will know, you tend to start a new bullet journal at the beginning of the new year. This will then act like a planner, sketchbook, diary and keepsake. (And fantastic blog post inspiration.) (And Instagram fodder.) However, the whole point of bullet journals is that you do everything yourself. You have to set up everything; it's not only time-consuming, but also kind of daunting – can you accurately predict what you're going to need in October?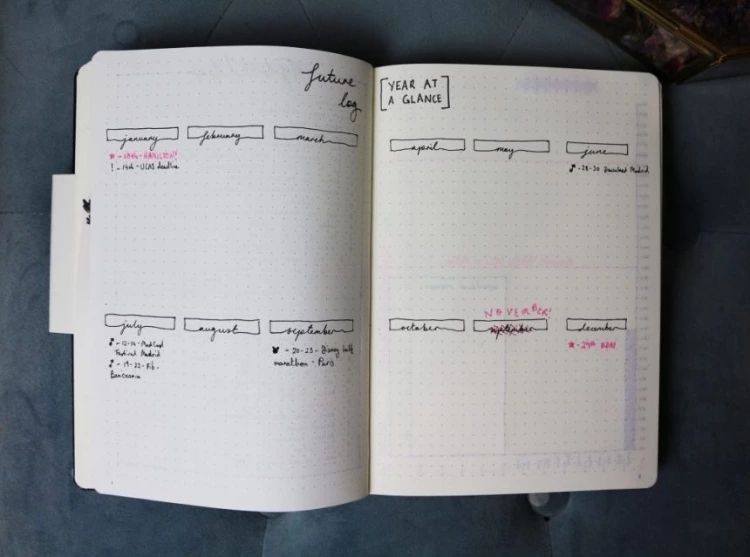 Now, I already have an incredibly detailed post on How To Set Up A Bullet Journal & What A Bullet Journal Actually Is (hint: the answer is a cult) up that I'd love for you to take a look at if you don't know what a bullet journal is, or if you want help setting yours up. But I'm not going to waste your precious time re-explaining something most of you already know. Instead, this post is about how I've set my bu-jo up for 2018 and the spreads I've include . . . as inspiration.
And how have I presented said information? As a video. Watch it. It's only like two minutes.
For those of you that are wondering, no future posts are not all going to be video based.
I know the last two have been (and there were videos in the last four! The horror!) but those were anomalies and slight-overexcitement on my part . . . mainly as I recieved a photography light for Christmas and I've been really excited to test it out. But no, it's not the norm – so if you aren't a massive fan of videos, don't feel too bad about it. I mean, sure, you're crushing my dreams of Youtube earnings because adsense on websites is pennies now and video is where the money is but you just go on about your selfish life.
I'm not going to walkthrough my journal with you again, because . . . well, it's all in the two minute long video that you totally watched. But I will talk about my two new motivational spreads that I think could pad out my wordcount so I don't lose my blogger badge totally help you guys get and stay motivated throughout the year.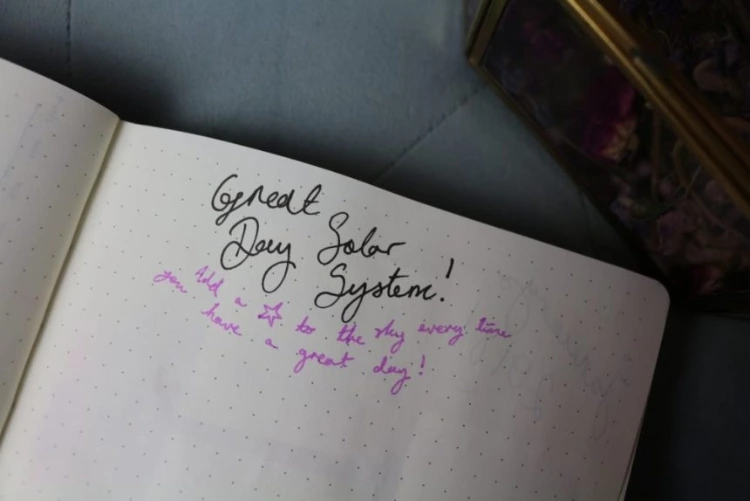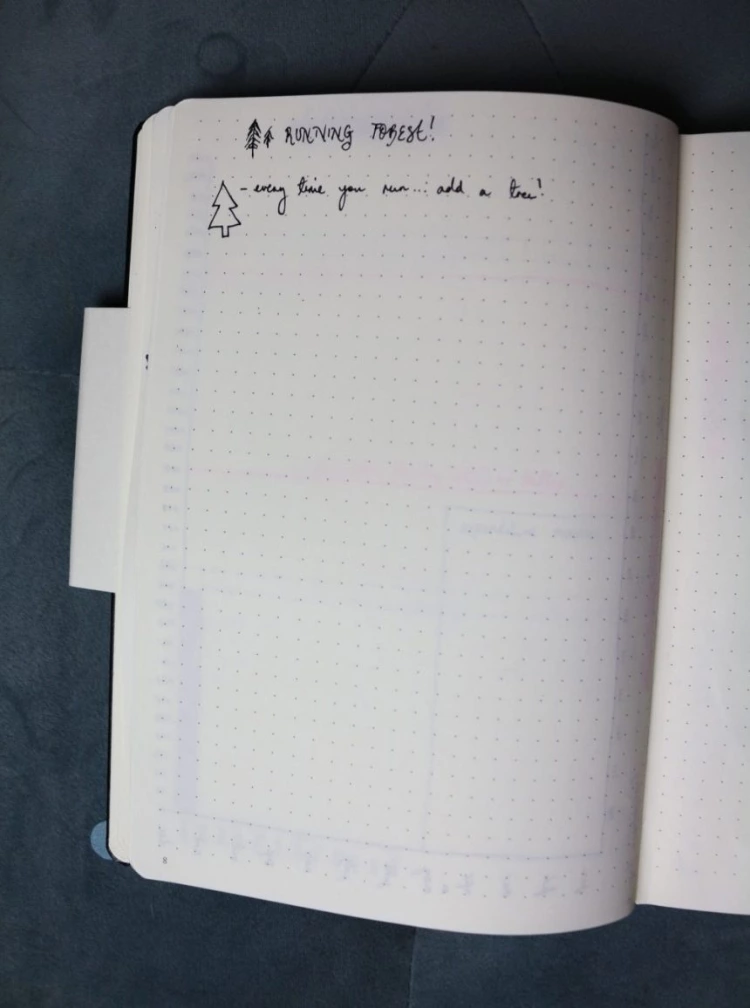 These pages embody a principle that I really strongly believe in:
You see your life day to day . . . where any changes are unnoticeable and insignificant. But if you look at the bigger picture, doing something once a week (like running) for the entire year still means you did it 52 times more than you would have otherwise.
Right? I mean, you can feel like you had a bad year because while everyone else is sharing their amazing experiences, you can't think of any. Or you had one big bad thing happen that's cast a shadow over your memory. But you forget all those small days that you felt really content and happy with your life. Those are still good days – arguably those are some of the best kind of days.
So I just wanted to include these two 'lil spreads to help me keep track of how happy I am (because . . . I feel happy. I feel like this is going to be a good year. Plus, I'd love to look back at my Good Day Solar System and see it full!) and how much progress I've made towards a goal (to actually go running) I've made.
I hope you enjoyed this post! Do I have any fellow bullet journallers here? What do you think of my spreads? Are there any that you'd include? Did you enjoy the video? And what do you guys think of my motivational spreads – good ideas? What would you track? Let me know your thoughts down below!
Peace,

Instagram // Twitter // Bloglovin' // Youtube