Love the idea of natural, botanical Christmas decorations this year? Me too! Try out these 3 easy DIY natural Christmas decorations to add some floral festive cheer to your home! Affiliate links in post.
Hello, beautiful people, and welcome back to my corner of the web! Don't you give me that side-eye – I know it's only November, but I'm squeezing every drop of festive cheer from 2021 with my bare hands.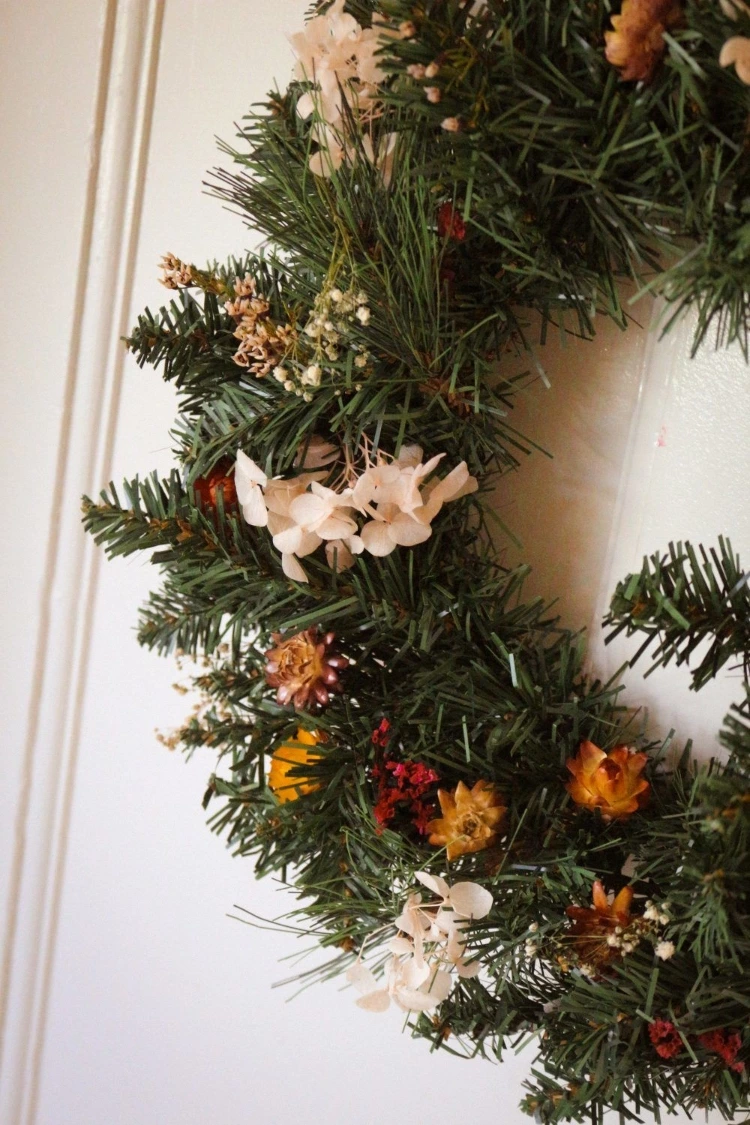 (Also, you know, it takes a little bit of time for Google to pick up on things. You gotta get your content in the running early!)
Now, a trend that I have seen floating around the past few years is boho Christmas. Think botanicals, warm tones, dried flowers . . . You know the vibe!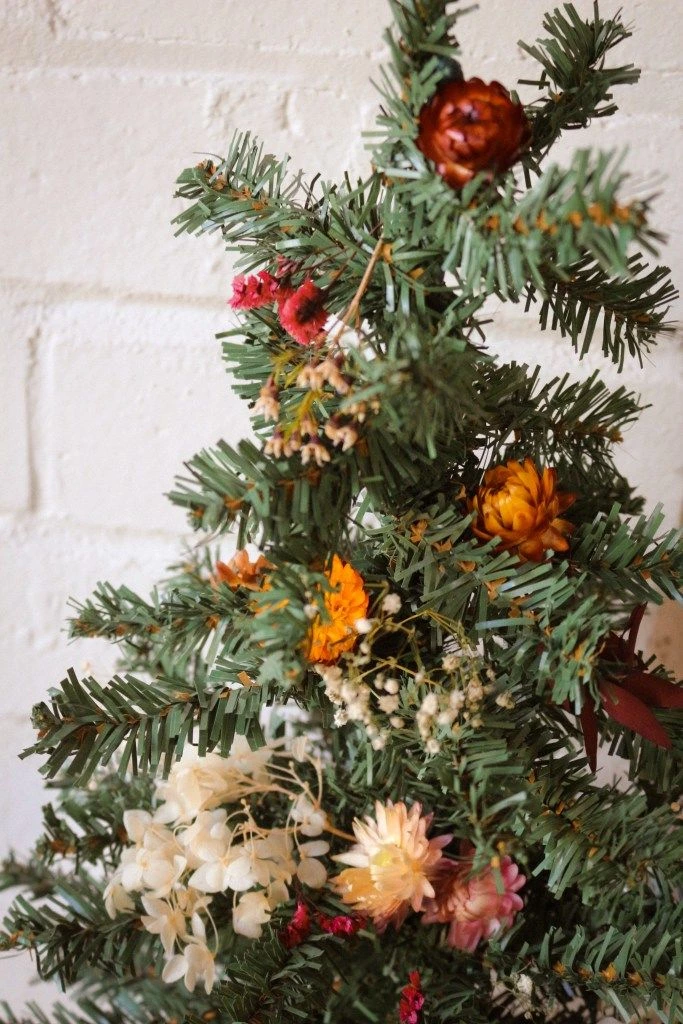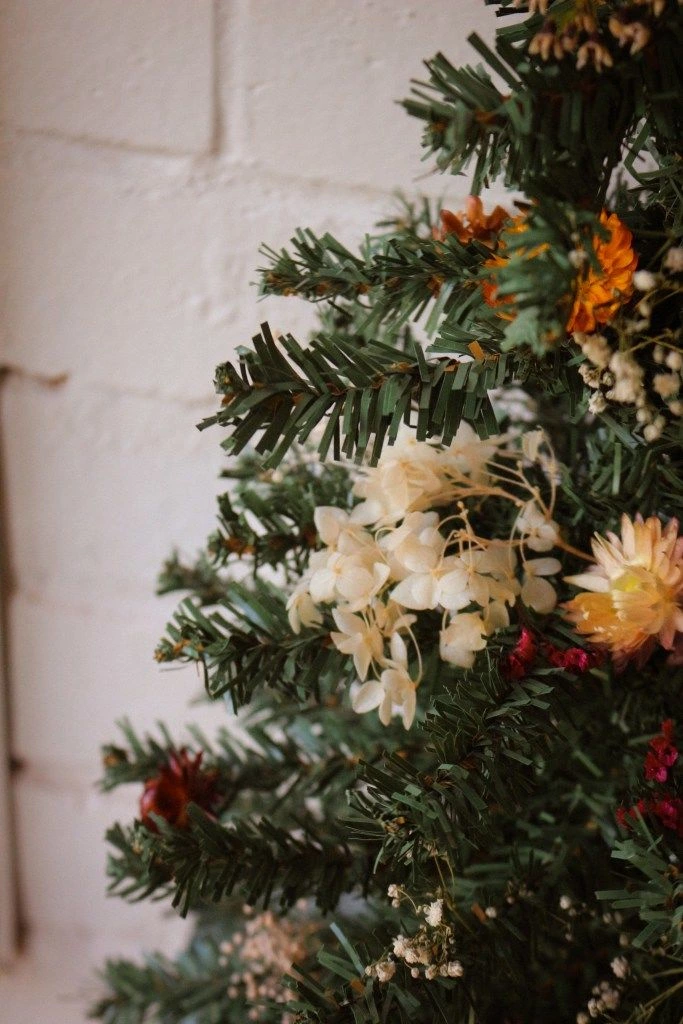 I won't lie – it took me a while to get behind it. Is it beautiful? For sure. But I'm a British girl at heart – I want Christmas to be a cold, wintery paradise. However, I've been living in Australia for the past three years (Jesus, that flew by!) and this year I'm leaning into the summery spirit. So come along with me as I DIY some gorgeous botanical Christmas decorations – and maybe you'll be inspired to test them out too!
1. Decorate Your Tree With Dried Flowers
Our first idea has to be using dried flowers to decorate your tree. Ever since I saw this beautiful floral Christmas tree, I've been massively inspired to recreate it myself. (To the point that I have genuinely been considering whether it's socially acceptable to just buy an indoor tree and throw dried flowers at it. I've landed on yes.)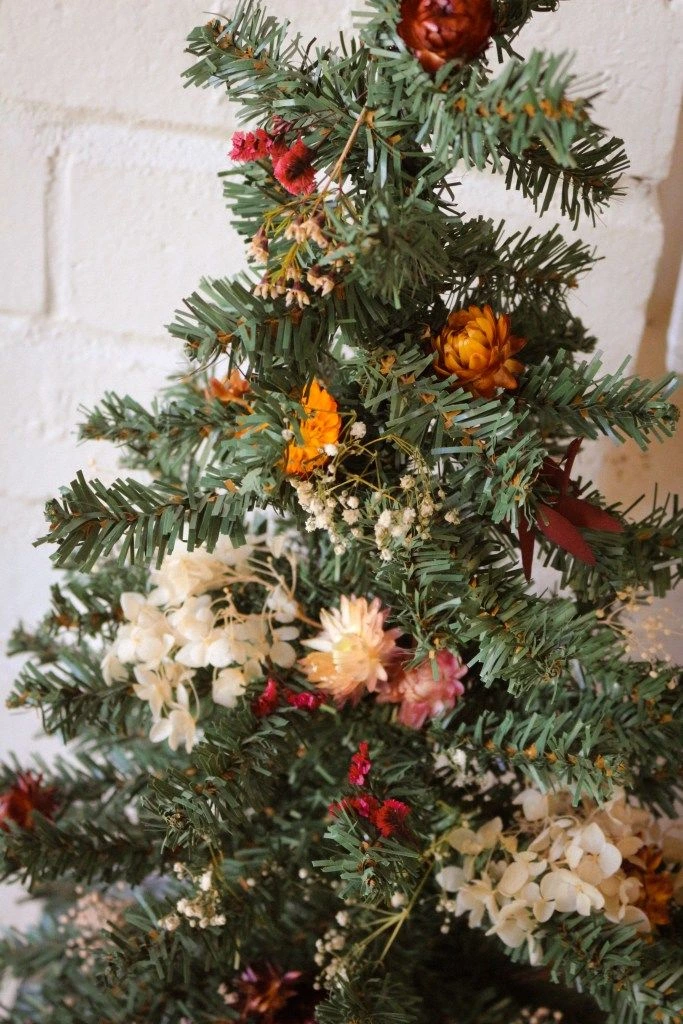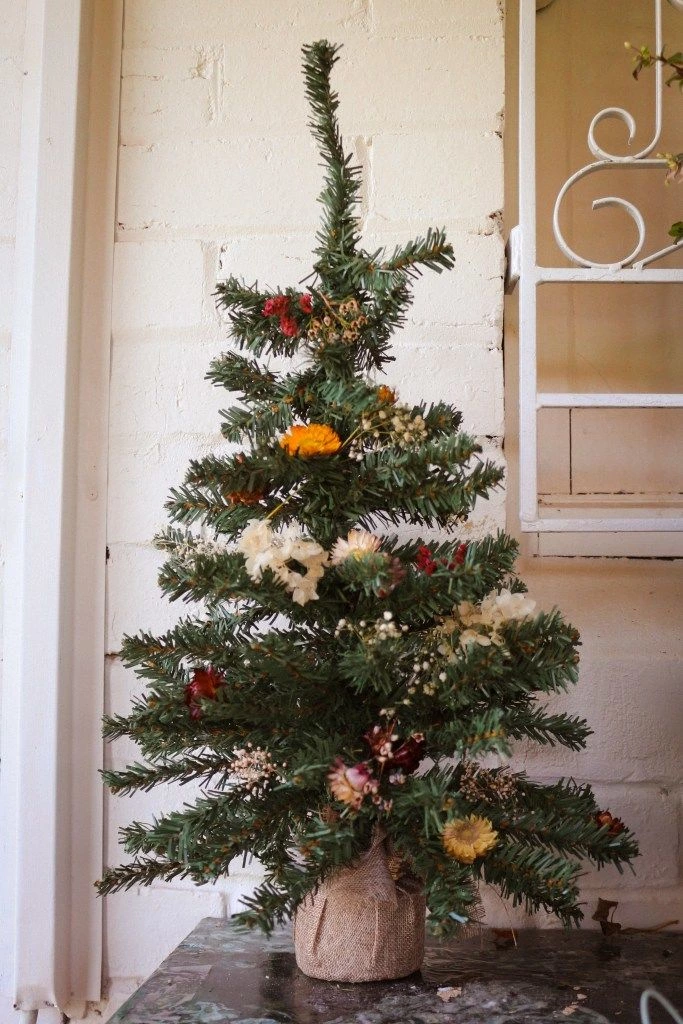 2. Spruce Up A Festive Wreath With Botanical Elements
Seasonal wreaths seem to have had a massive resurgence over the past few years . . . and I won't lie, I've never massively seen the appeal. But mark the day, my friends, because I am eating my words!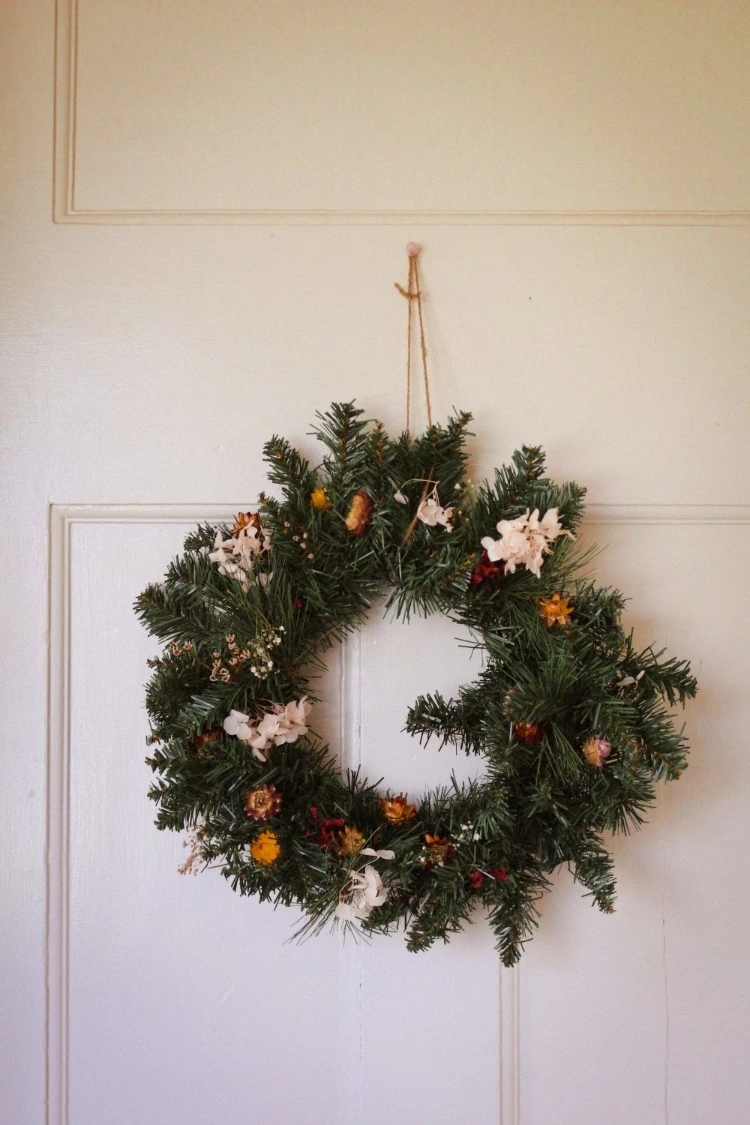 Adding dried flowers to a festive wreath gives it such a fun and pretty vibe. Again, this is honestly a decor piece I want to keep up year-round!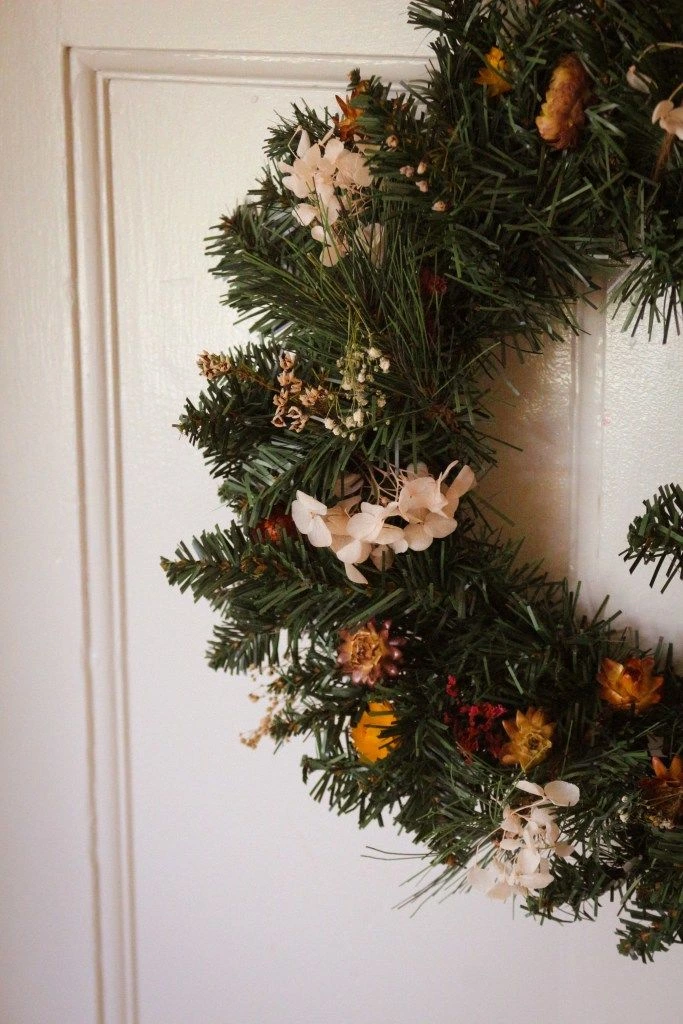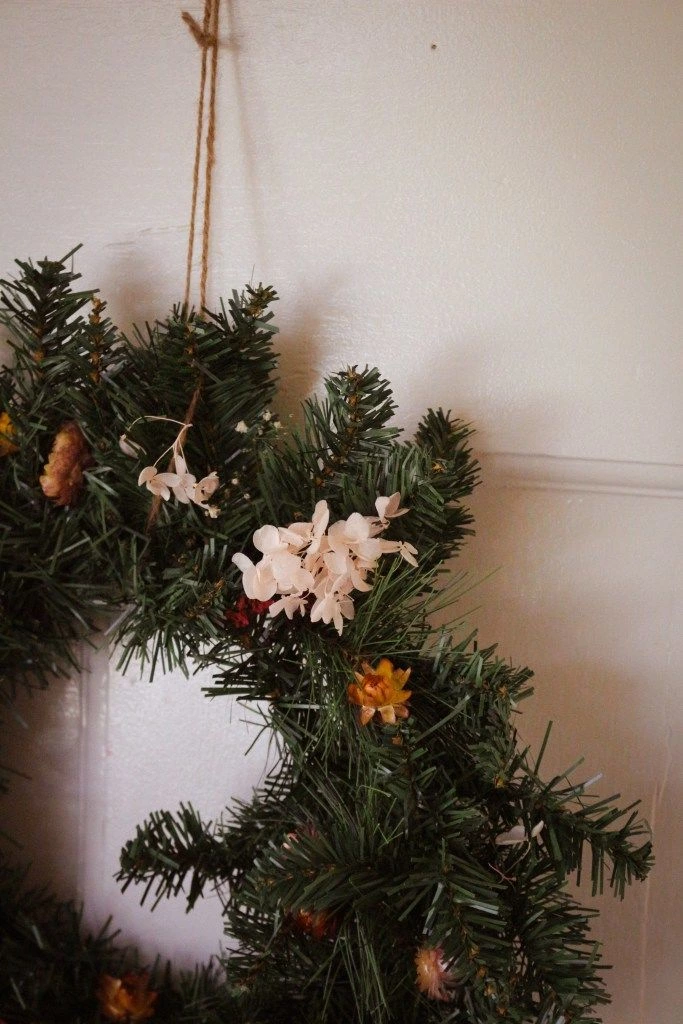 3. Add Dried Flowers To "Fill Your Own" Baubles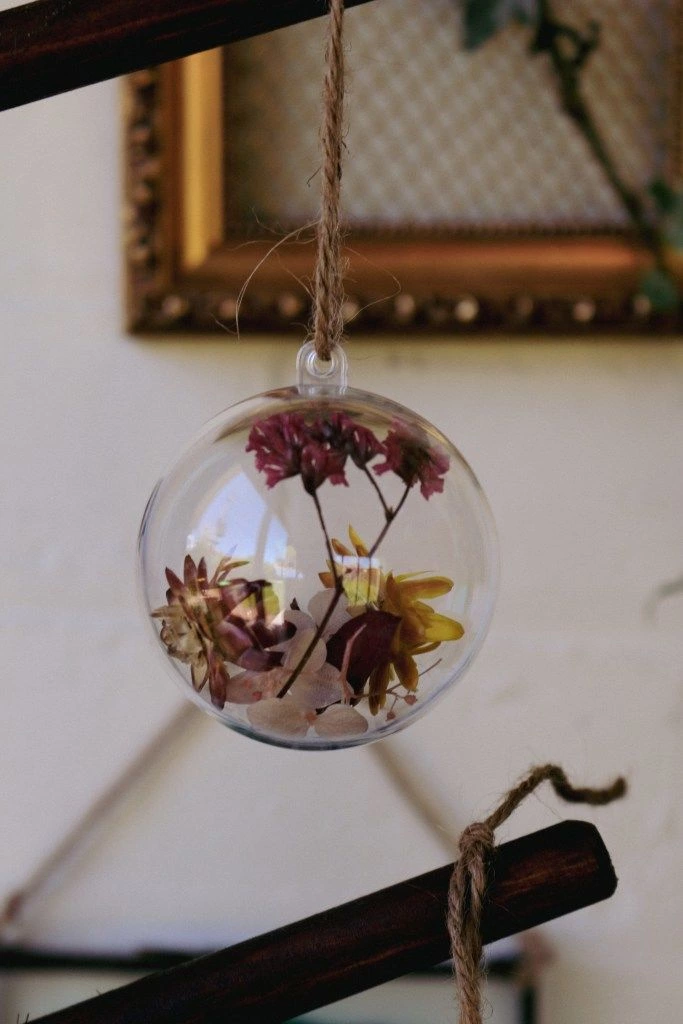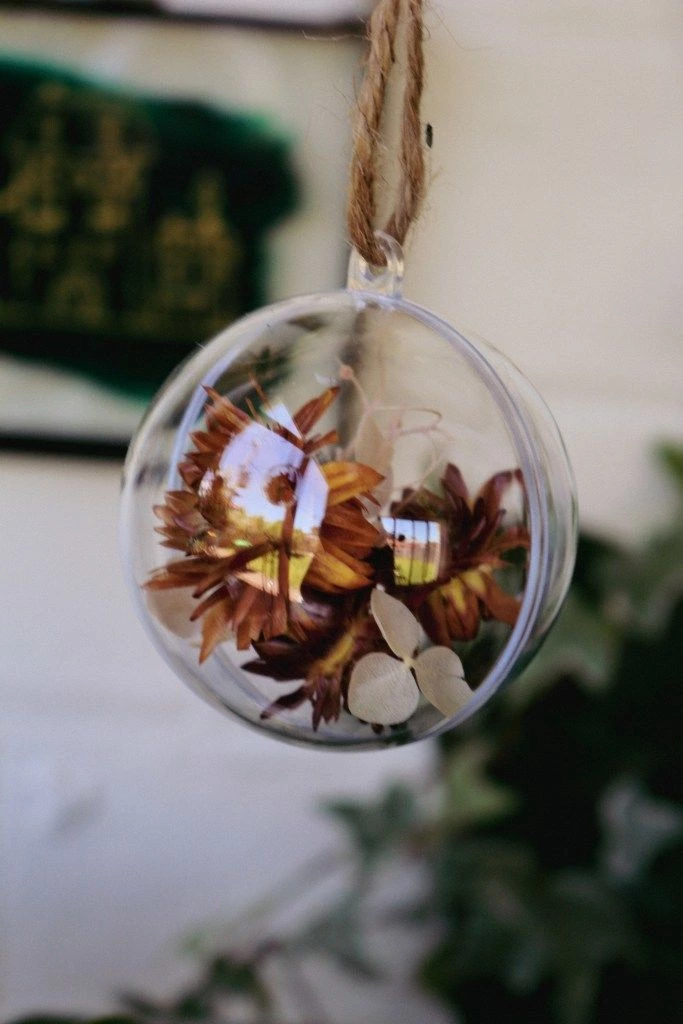 For my home office, I'm going for the theme of dark warm tones and green. But for the rest of our house? Why, hello Scandinavian Christmas! Yes, yes, you do have more DIY Christmas decor coming your way soon! Want a sneak peek? Check out my DIY vintage dollhouse advent calendar!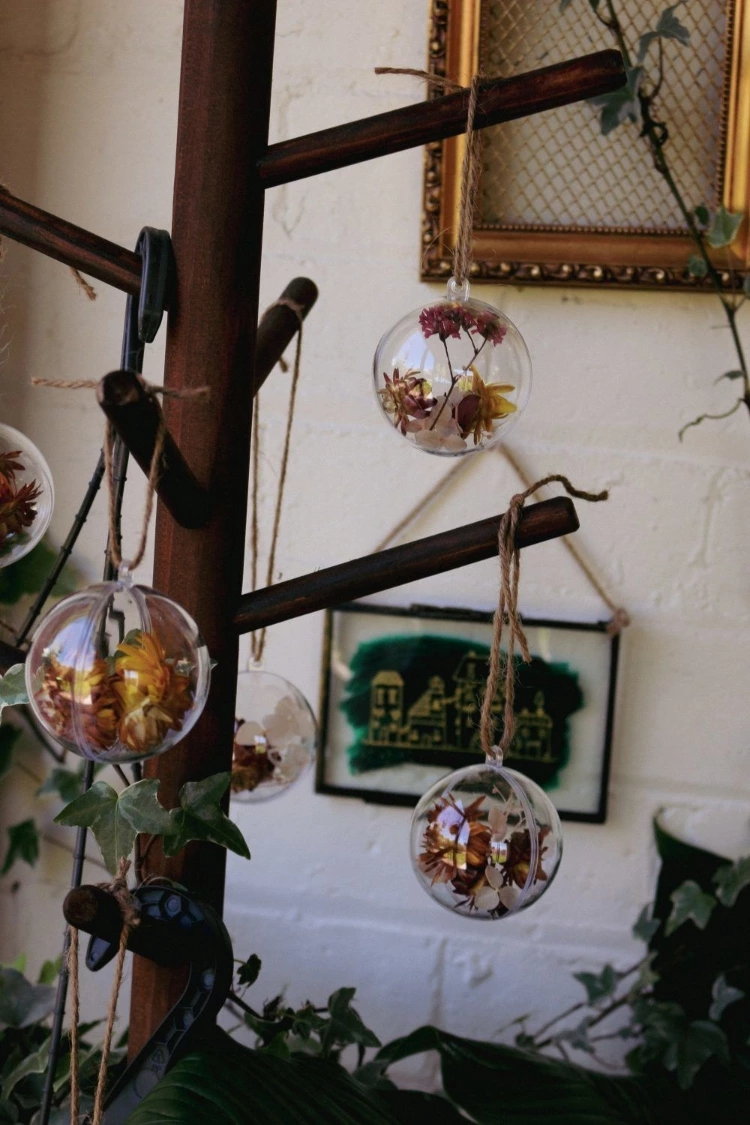 Our last idea for my office, though, is to pimp out some "fill your own" baubles with botanical elements.
If you've been with me since last Christmas, you may remember my love of fillable baubles. They're such a fun festive activity – and there are tons of quirky ways to use them. Last year, I used them to create a DIY advent calendar. (And yes, you should check it out. It was self-care themed!)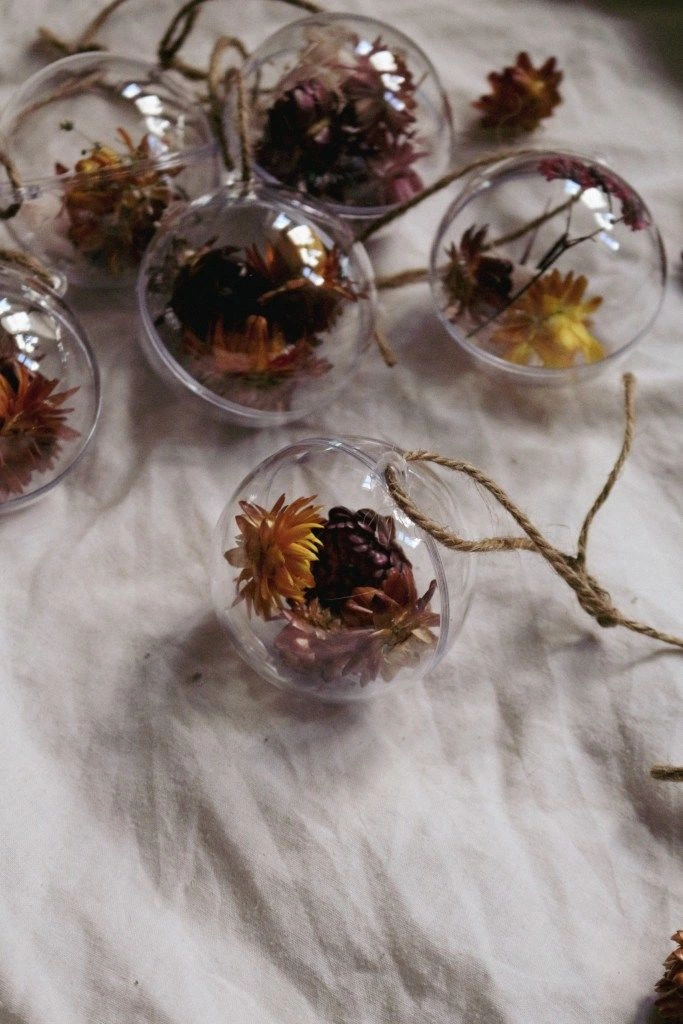 Alright, my loves, we shall end at the end! I hope you enjoyed this quick little post and were inspired to try out some botanical Christmas decor. I have to admit, I love the reusability factor – we all know how much I enjoy using dried flowers in crafts, so all this decor will be repurposed post-Christmas. Which idea was your favourite? Let me know your thoughts down below!
Peace,

Instagram // Twitter // Bloglovin' // Youtube // Pinterest