10 modern and stylish thrift store craft ideas to improve your home décor . . . on a budget! These are all must-try ideas, so grab a coffee and have a read.
Hello, lovers, and welcome back to my corner of the web! I hope you're all feeling fresh today. You guys already know that, since moving into our new house, I have been crafting like a woman possessed. I can't help it – there's so much space to fill! I've just got so many ideas!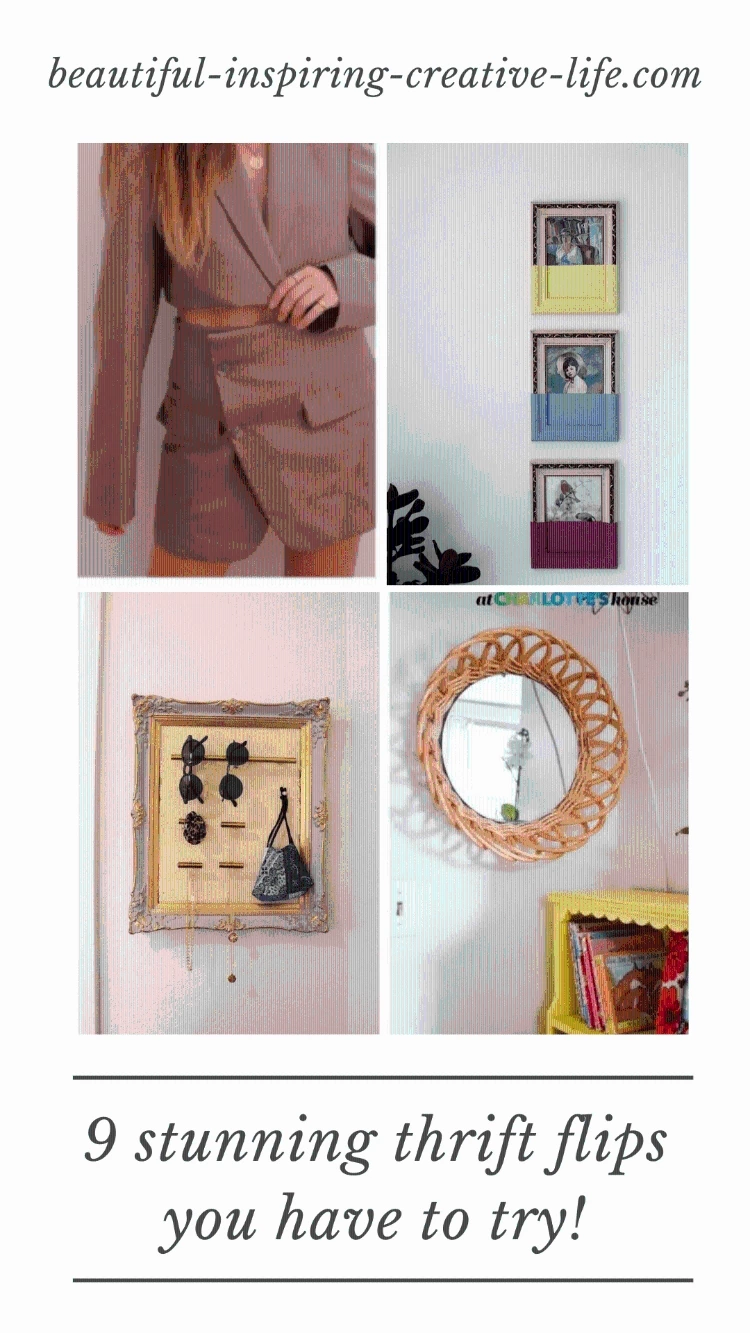 That being said, going out and buying supplies brand new can get pretty expensive. And your girl is a student with part-time hours . . . but full time tuition fees to pay. So budgeting is pretty important. (Rich, lavishly generous husband, where art thou? I'm ready when you are!)
One of my favourite tricks for spicing up my living space, but keeping costs down, is to head to my local thrift store and makeover items I find there! In fact, one of my latest Youtube videos is all about two high end, Anthropologie inspired thrift store crafts I've tried recently. Give it a watch below!
While making these crafts, I realised what a gold mine thrift stores actually are – and decided it was well in order to curate some fun, modern and actually cute thrift flip ideas for you all. Let's get inspired!
1. Thrifted Photo Frames Dipped In Paint! - Link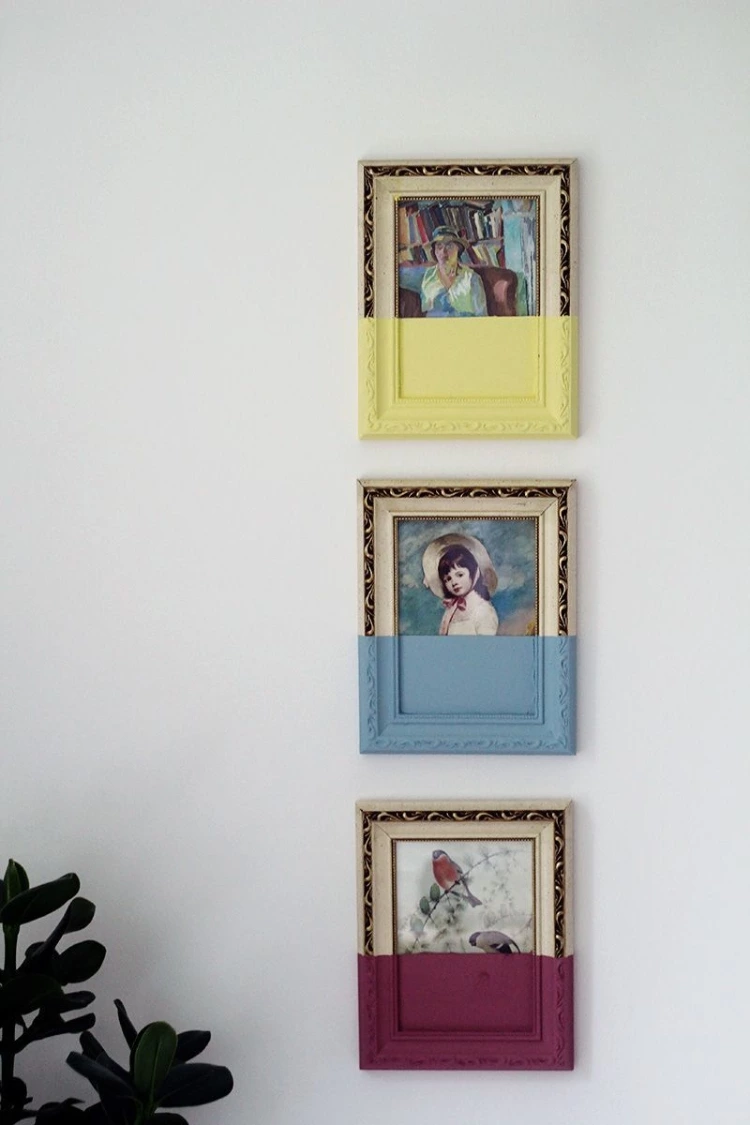 I love this trend; I think it's so funky! There are two great things about this craft: it's insanely easy and beginner friendly, but it can also be customised to any colour scheme. Whatever home décor theme you're going for, you can tailor this to suit!
2. DIY Pressed Flower Jewellery Box Makeover - Link
Is this a cheeky self promotion? Well, of course! Last year, I did
– and this is definitely one of my favourites! It's a perfect box for skincare, jewellery or anything else you have lying around.
3. Spray Painted Bathroom Set! - Link
Spray paint makes literally everything better. This is a hill I am willing to die on. When I first saw this thrift store makeover, guys, let me tell you I was impressed. How classy and chic everything looks! Plus, I love that rather than going out and buying an all new organiser set, you can upcycle items that would probably be headed straight for the trash bin.
4. DIY Accessories Wall Mount From A Vintage Photo frame - Link
This DIY jewellery holder is one of my favourite crafts of 2020! It's so beyond cute – but it's also a really practical way to upcycle a vintage photo frame.
5. Rattan Basket Mirror - Link

Rattan is such a trendy addition to any room – and this DIY mirror is a great way to nab the look for less!
6. Trellis Memo Board Upcycle - Link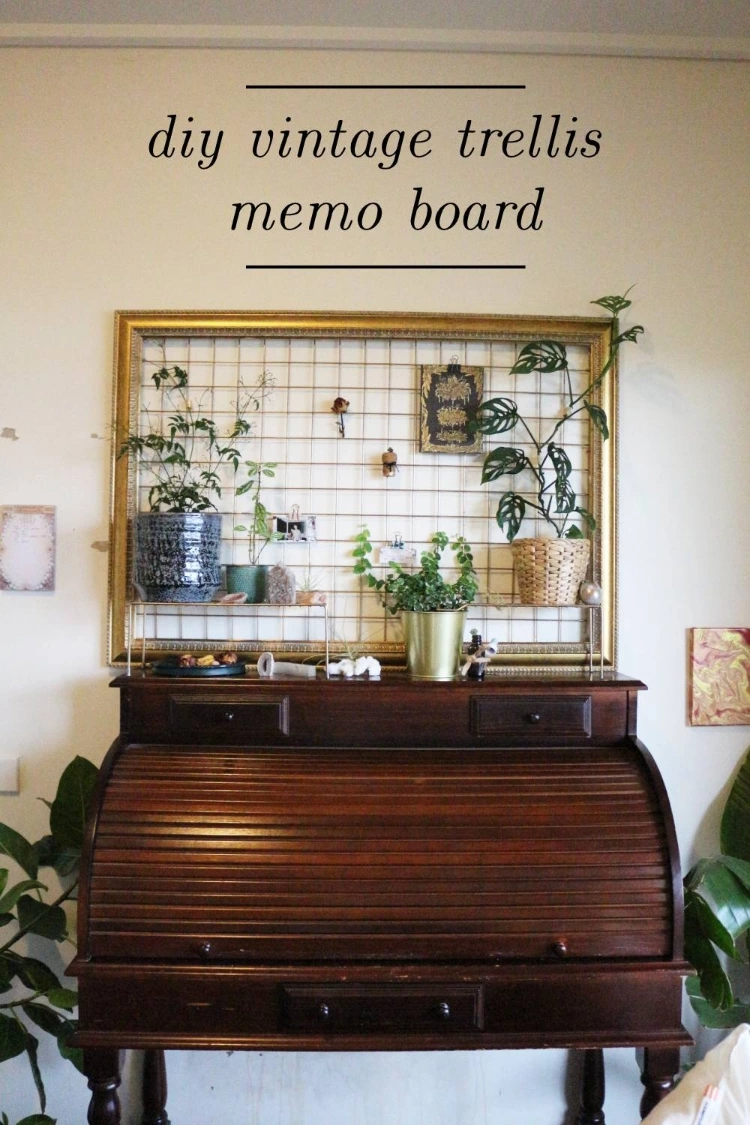 This DIY trellis memo board has to be one of my favourite crafts of 2020. It's cute, it's practical and it's so easy to make. Honestly, anything involving photo frames is always a big yes from me because they're so easy to find in thrift stores.
7. Hanging Herb Planter (Out Of Thrifted Lamp Shades!) - Link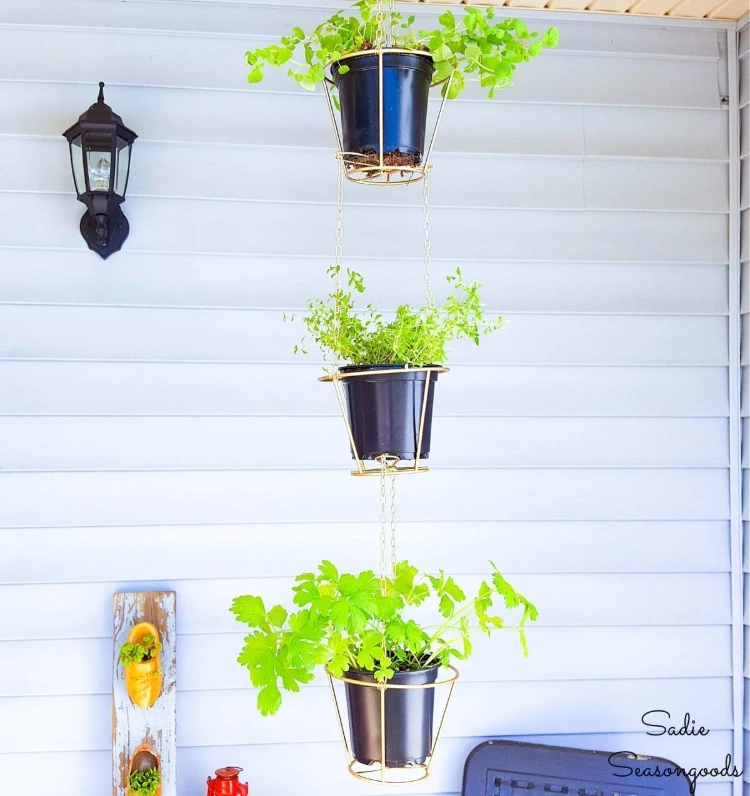 How inventive is this craft idea? I would have never thought to use lamps to create something new . . . but I would have been missing a trick!
8. Anthropologie Inspired DIY Crystal Candle - Link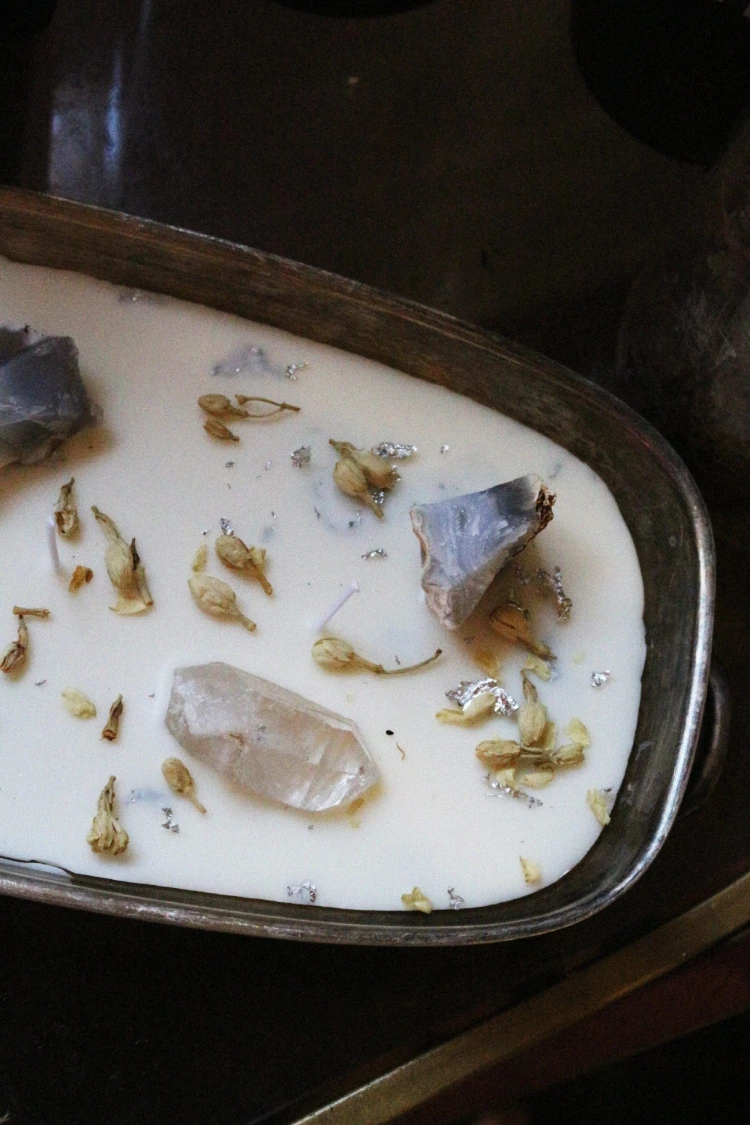 Candles and succulent planters are two of the easiest things to make out of charity store bric-brac. This DIY crystal candle is absolutely stunning – but I made it out of a $5 tray!
9. A Trendy Two-Piece Suit From A Thrifted Blazer -
The Essentials Club is one of my favourite DIY content creators – she specialises in sewing and creating clothing. This tutorial is super easy to follow . . . and the result is a trendy outfit you'll get tons of wear out of!
10. No Sew Tie Top
Our next addition to this list is one of the easiest fashion DIYs I've ever seen – but it looks amazing! It's a no sew project, so you don't need any fancy supplies.
Alright, lovers, we shall end at the end! I hope you enjoyed this little round up of cute thrift flip projects. Would you try any of these? Which was your favourite? Let me know your thoughts down below!
Peace,

Instagram // Twitter // Bloglovin' // Youtube // Pinterest