Aesthetic DIY Marble Hair Clip! (Using Acrylic Pouring Paint)
by Mia M.
This easy tutorial shows you how to make an aesthetic marble pattern hair clip in a few simple steps. A perfect DIY gift for her – or way to give some of your old hair accessories a new lease on life! Affiliate links in post.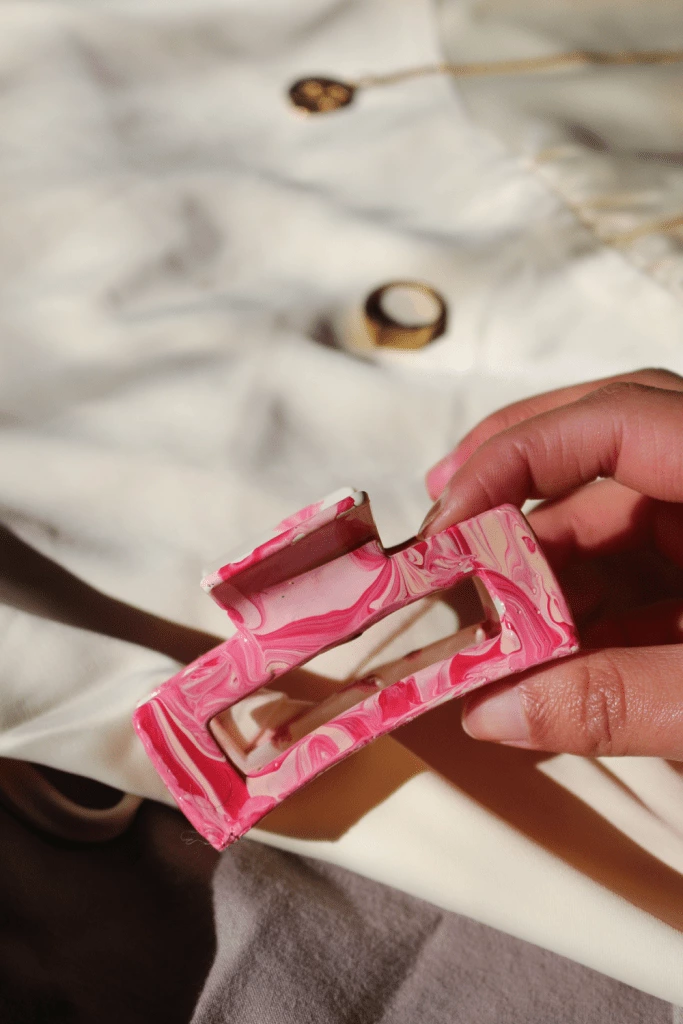 Hello, beautiful people, and welcome to what is sure to become a regular feature on this blog: TikTok made me do it. Maybe not in the typical sense (this isn't a craft I originally saw on TikTok) – but I've had so much fun sharing mini projects over there that I'm 100% going to continue doing it.
(In case you missed that not-at-all subtle hint, go follow me on TikTok! My handle is @crystalsandcurls)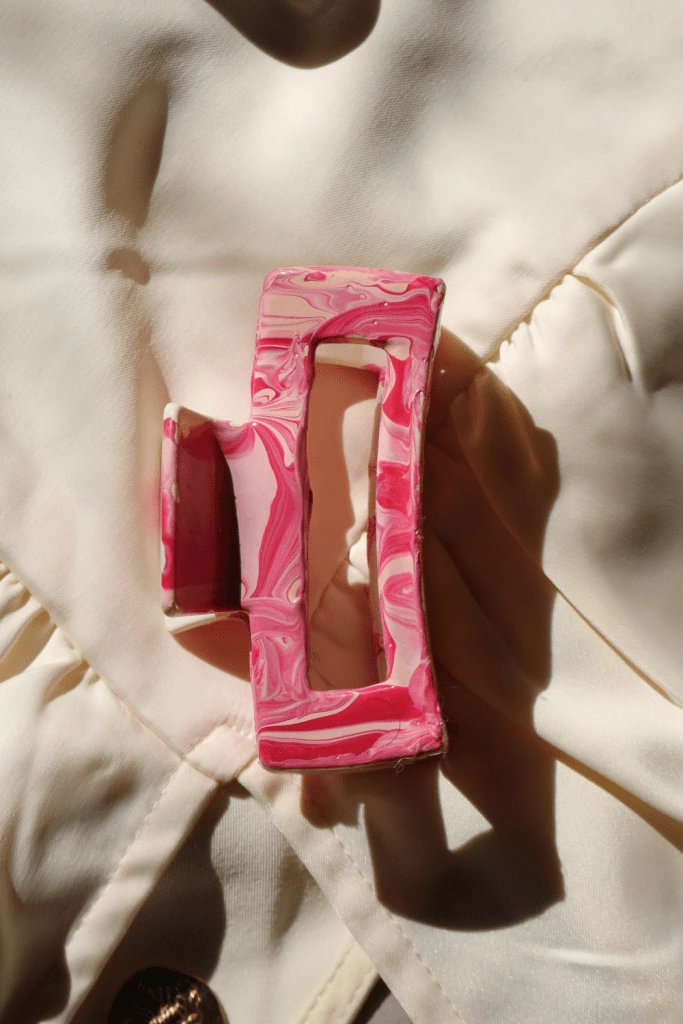 While I'm definitely drawn to larger projects, I know a lot of my followers prefer easy crafts. Things that can be completed in 10 minutes and don't require a large investment. (And you guys are the smart ones here. I cannot tell you how many projects have up cost me more than the item that inspired me!)
So I'm enjoying dabbling in 10 minute craft projects – and I hope you're loving them too!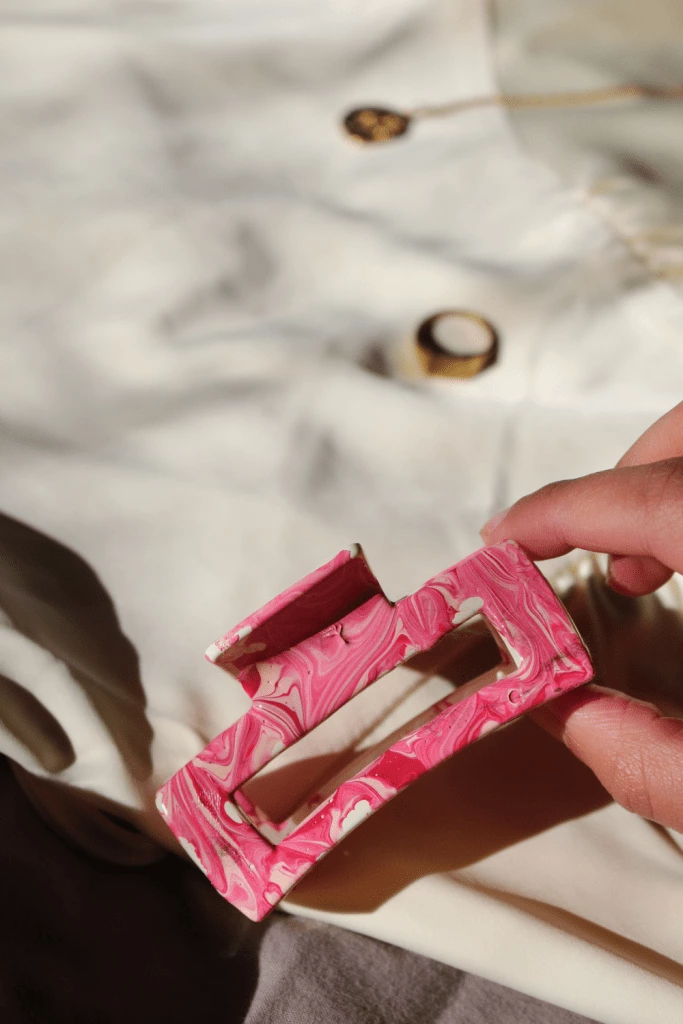 Anyways – onto today's craft. We're going to be making this super groovy, psychedelic hair clip. It's a fun (and beginner friendly) way to upcycle hair grips you have lying around . . . And it's the perfect summer accessory!
WHAT YOU NEED:
A hair grip (one linked is similar to the one I used)
Acrylic pouring paints in your set colour
And that's it!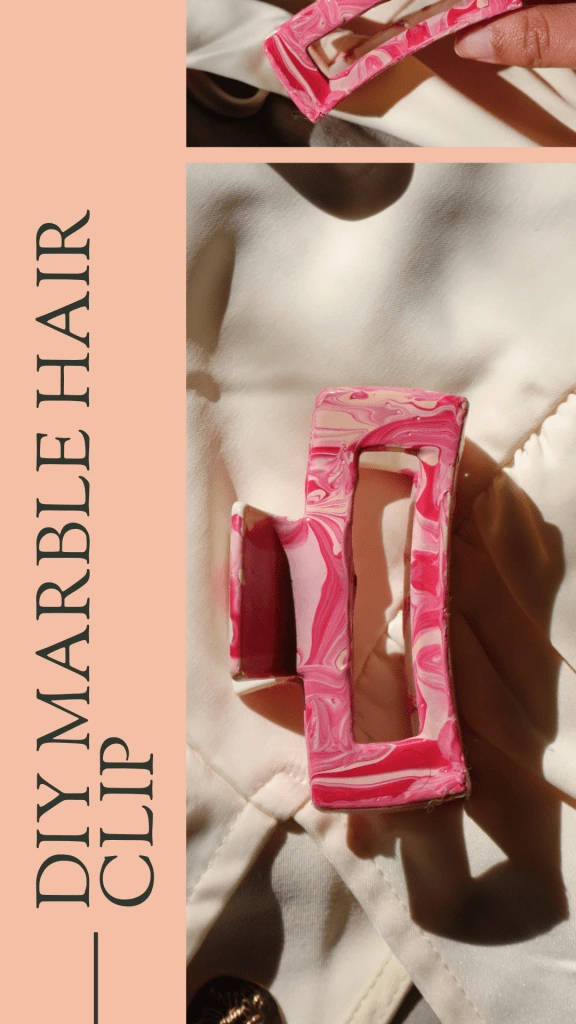 STEP-BY-STEP HOW TO MAKE:
Because this is only a little project, I don't have a full blown Youtube video – but watch my TikTok for the tutorial below!
Cover the surface you're working on and use a sheet of cardboard between the jaws of your clip
Squeeze your acrylic pouring paint into a container, making sure to have an equal amount of each colour in each layer.
Pour paint over the first side of your clip until you get the desired effect. Leave to dry.
Turn your clip over and repeat step 3 on the other side. Leave to dry. And that's it!
RELATED CRAFTS TO TRY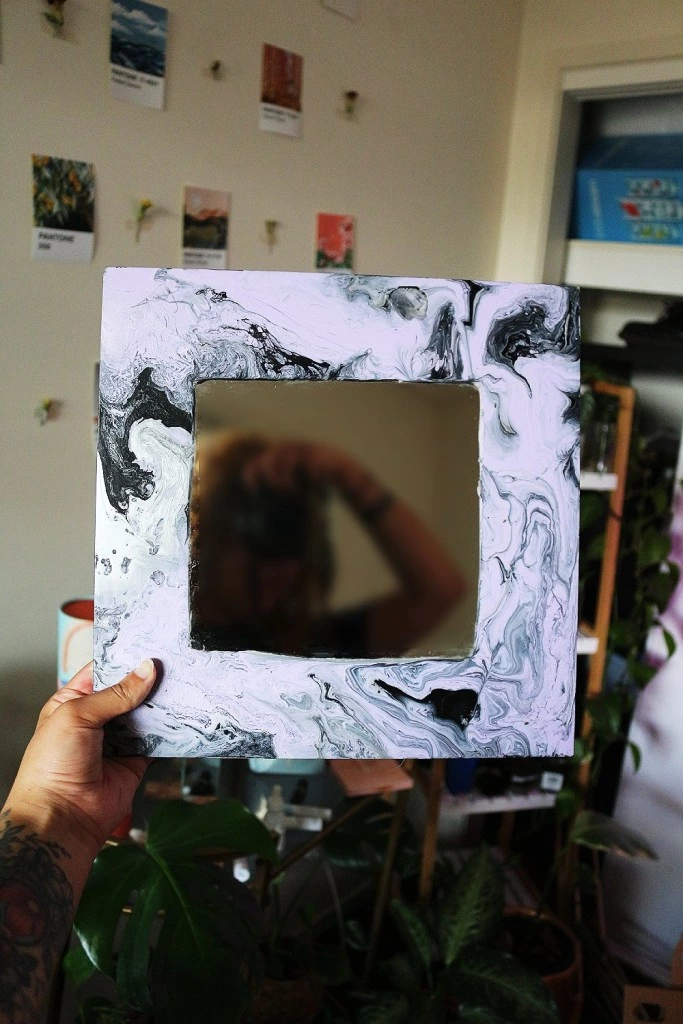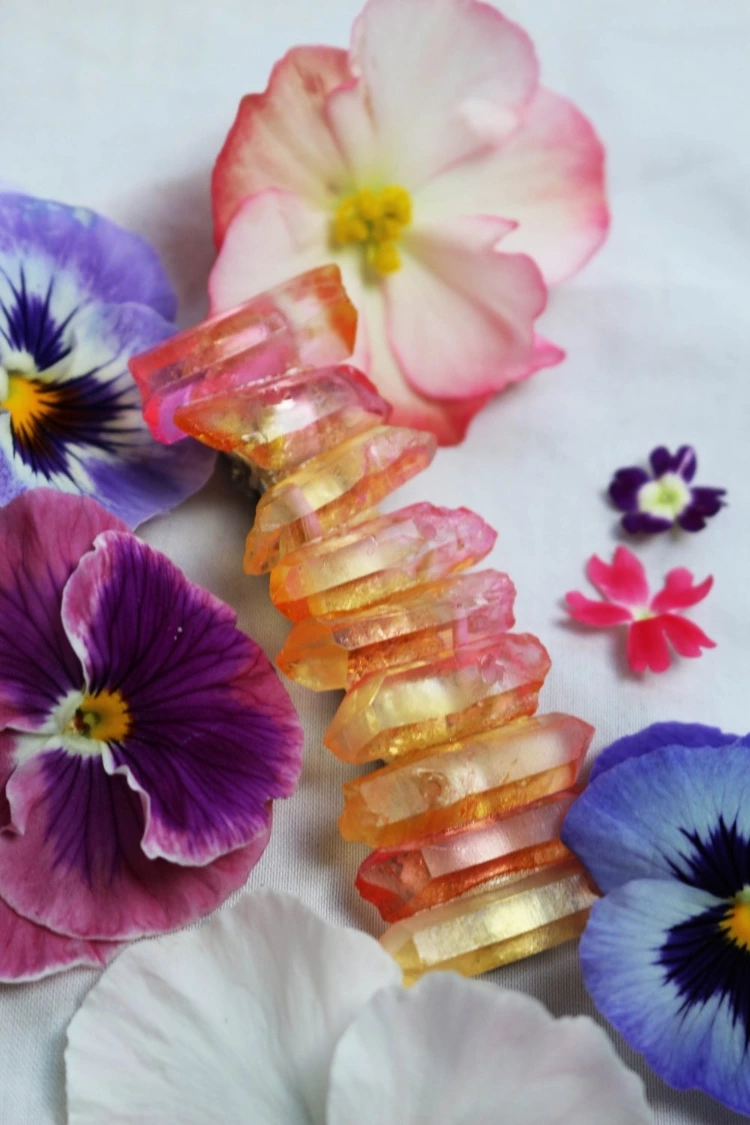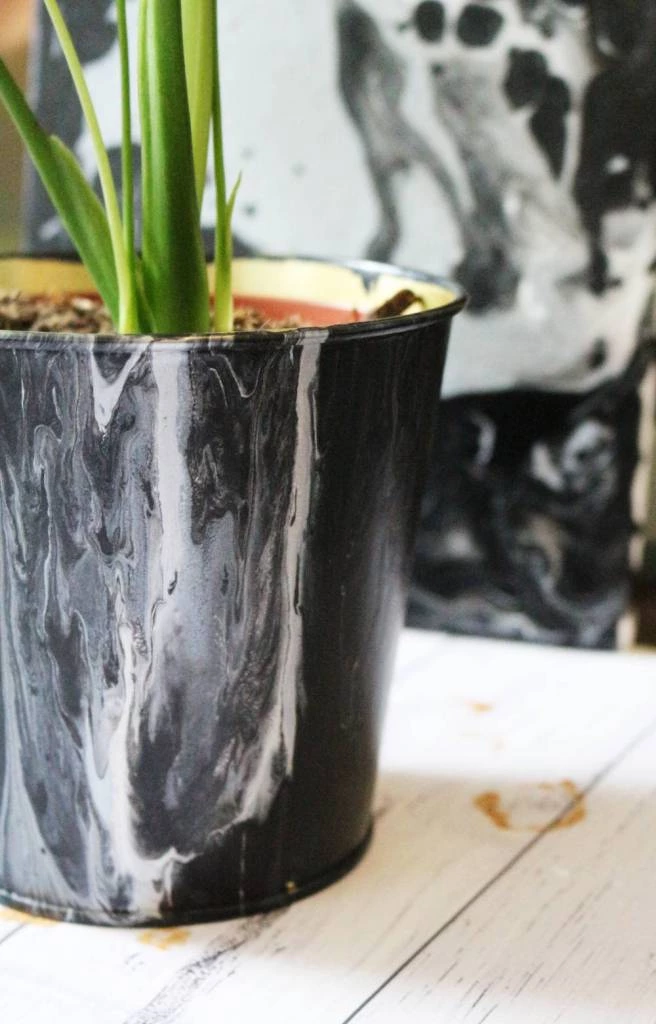 Are you shocked at how easy and cute this is? Me too! I can imagine this clip paired with a little slip dress and some sunnies – the perfect summer outfit.
Alright lovers, we shall end at the end! I hope you enjoyed this little DIY hair clip tutorial. Would you try this yourself? How would you style it? And drop your TikTok handles below so I can give you a follow!
Peace,

Instagram // Twitter // Bloglovin' // Youtube // Pinterest // TikTok
Tags: arts and crafts, craft, DIY, diy gift,
About Mia M.
I'm going through a bit of an existential crisis right now, I'll tell you about myself when I figure out if I'm real or not.
Leave a Reply