Why, hello there you beautiful humans. How's the world treating you today? Over here in Melbourne, it's freezing and we're being forced to drink beer and cuddle – for the sake of warmth. It's awful, truly. Someone send me assistance. (And maybe a nice fluffy throw . . . that wouldn't go amiss.)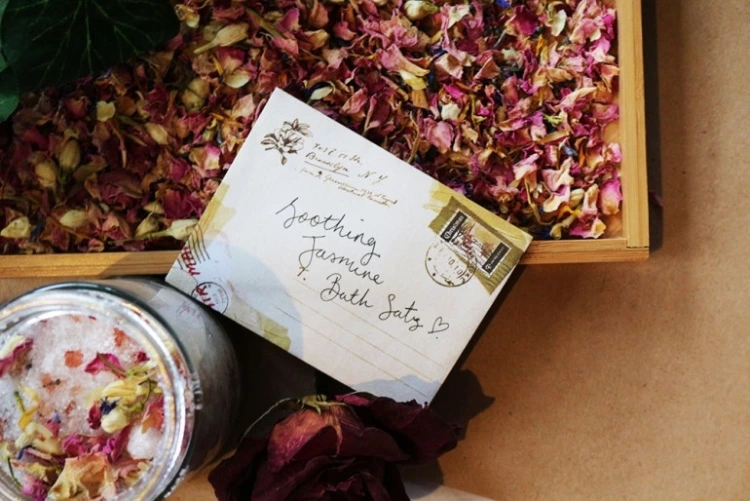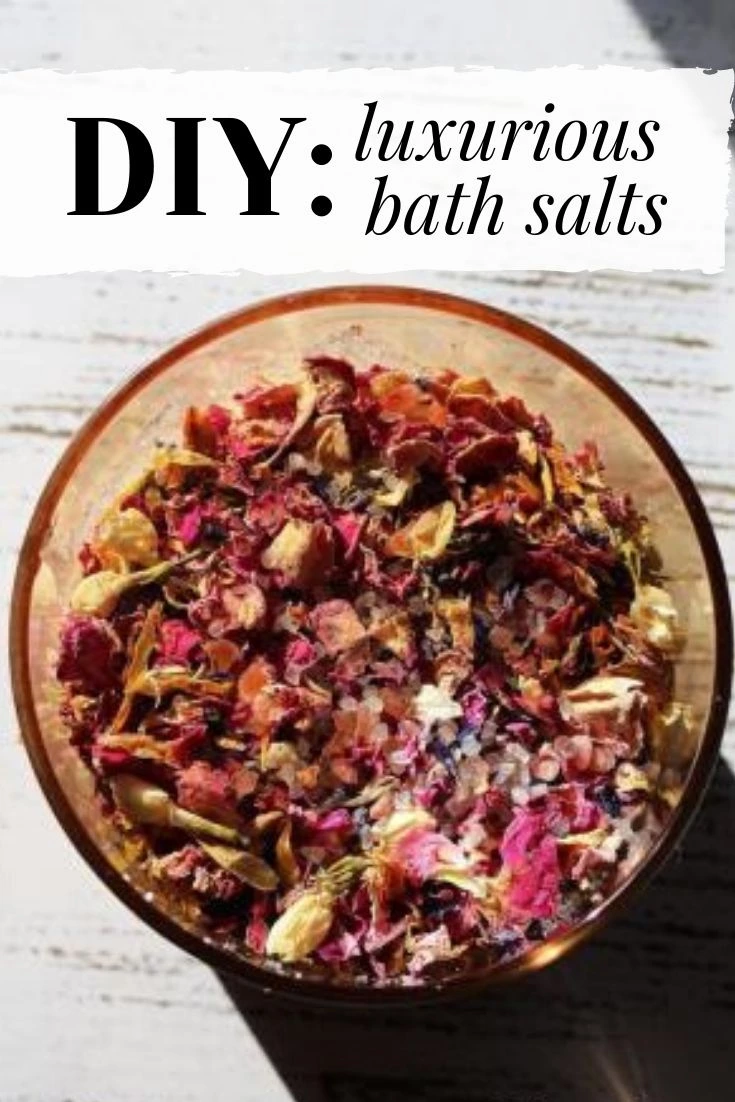 (Okay, yes, I spelt "salts" wrong. I have no excuse, I was just dumb. Let a girl live; I already mocked myself on Twitter before you guys even saw this photo.)
In the spirit of it being absolutely freezing (and having a few weeks off work in which "treat yourself" has become a philosophy as opposed to a Pinterest quote), I have spent much time luxuriating in the bath. And so, as we all know that I live for any excuse for DIYs and/or to utilise flowers in my daily life, I felt like this was justification for making bath salts. Let's do this!
WHAT WE'RE MAKING: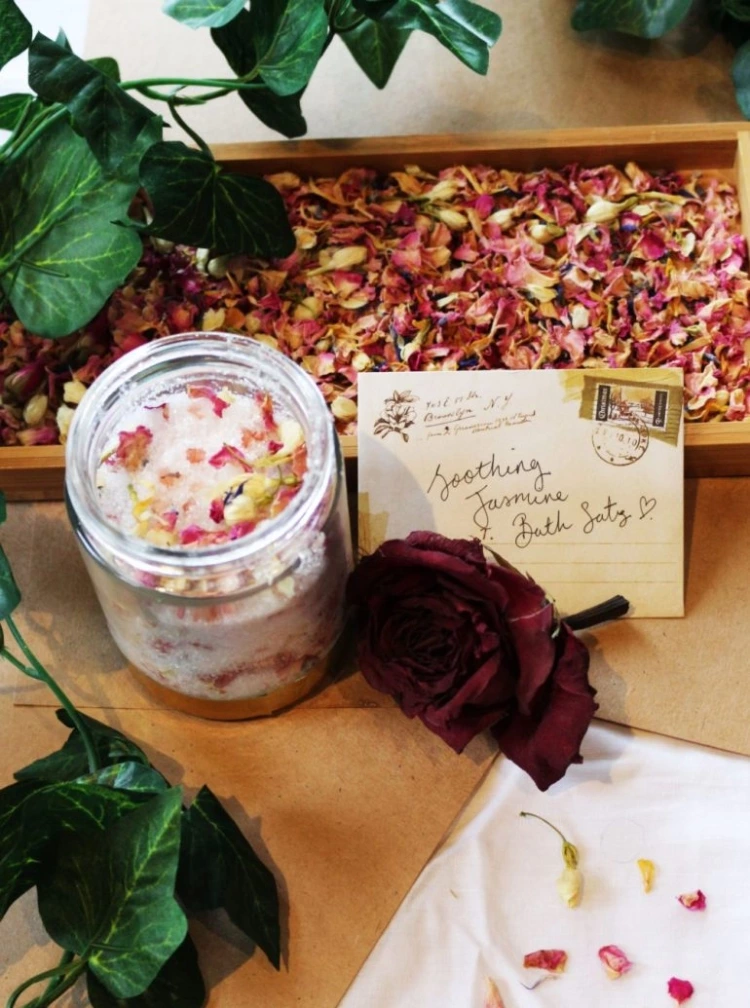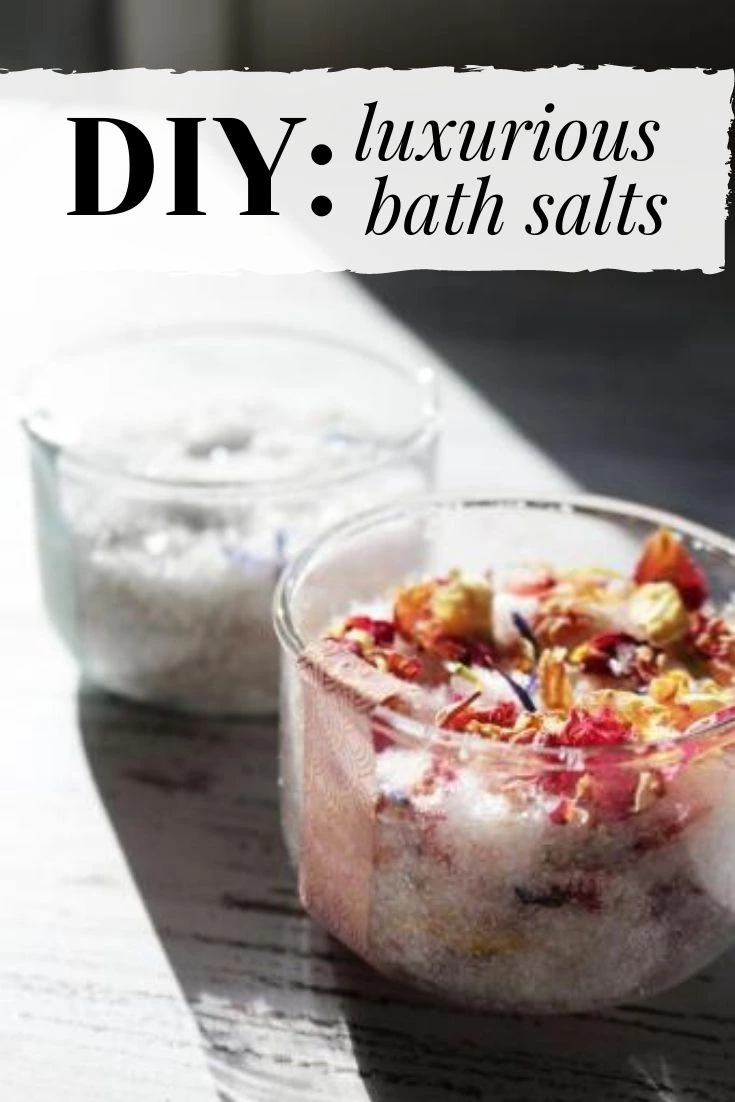 YOU WILL NEED:
(Links are affiliate links; this doesn't change the price for you, but means that I get paid a small advertising fee!)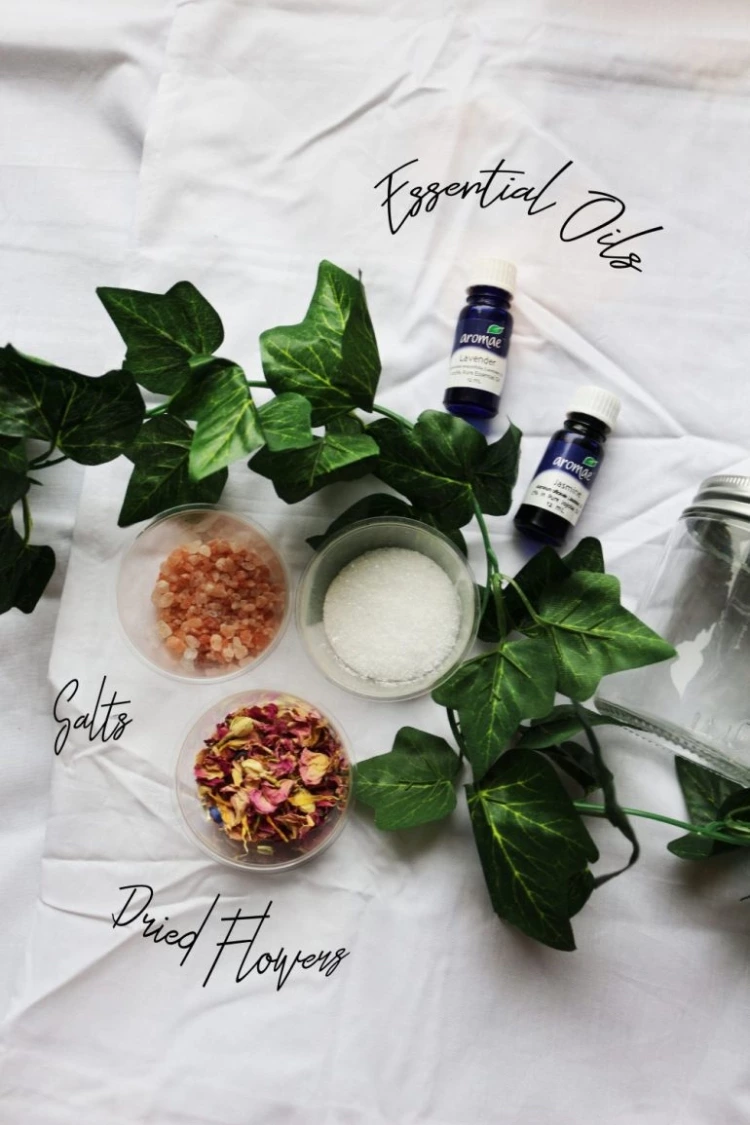 – Epsom Bath Salts
Epsom bath salts are essentially the base of what we're creating. Not only are they just something fun to spice up your bathtime – but they also have some great benefits for your body. I like to buy 'em in bulk because it's way cheaper, plus it means you've got loads left over to experiment with different bath salt flavours.


– Himalayan Pink Salt
Himalayan pink salt is a little different to Epsom salt (which means different benefits) – and it's pretty too. I didn't use too much of it in this recipe, but it's definitely going to be the main salt in my rose bath salts!
Himalayan Pink Salt 2kg – Amazon UK – £7.49

– Jasmine Essential Oil
Your essential oils are what's going to give your bath salts the scent and specific properties. For this batch, I used Jasmine oil because my boyfriend didn't want something super floral and girly. (It's fine, I'll work on him.) Jasmine still smells gorgeous, but it's a little more subtle than something like lavender.
Like with the salt, it's way cheaper to buy your essential oils in bulk – plus, you can get different scents and make yourself different types of bath salts.


– (Optional, but why wouldn't you?) Dried flowers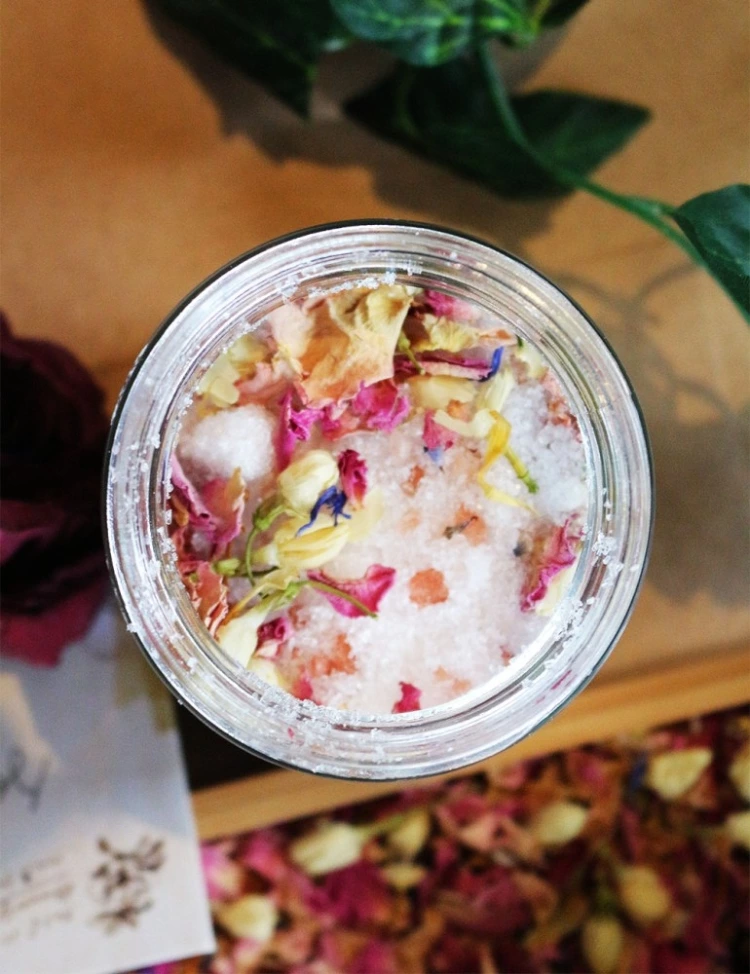 These are pretty and they make your bath smell extra nice!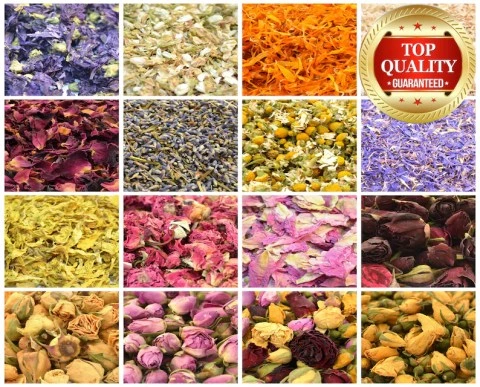 WHAT YOU NEED TO DO:

(Pin this image for me, beauties!)
Measure 200ml of Epsom Bath Salts and 75ml of Himalayan Salt; mix in a bowl together.
Add at least 10 drops of Jasmine Oil to the mixture, but feel free to add in more if you want a stronger smell. (A touch of vanilla essence if you have some is a nice addition too.)
Add your dried flowers and mix everything together!
Pour mixture into a sealed jar and enjoy!
I know, I know – it's so quick and so easy! Honestly, do you guys expect anything else from me at this point? I'm queen of the "less fancy than it looks". Which isn't the world's most accomplished title, but I'll still take it.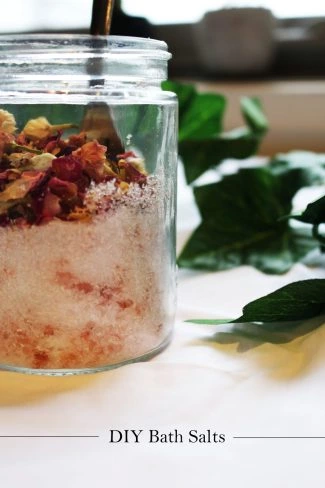 I definitely want to experiment a bit more with this DIY – I've already got some great ideas for different colours and scents. Not to mention cute packaging . . . Talk dirty to me, or what?
I really shouldn't be this excited about something so menial. Judge me, bitches.
Anyways, I hope you enjoyed this quick 'lil DIY! If this looks like something you'd love to gift . . . but maybe don't want to make, I sell these bad boys on my Etsy! Here's my current selection.
Image 0
If you guys are a fan of DIYs, make sure you're following my Pinterest board for tutorials and inspiration!
If you're planning to make these salts as a DIY gift (which your girl is always all here for), make sure you're giving my DIY gift ideas board a follow too! Okay, shameless self-promos done, let's wrap this baby up. (Good life advice for sex too – stay safe kids.)
I hope you guys enjoyed this post! Have you ever tried making DIY bath salts? Do you think you'll give these a go? Let me know your thoughts down below!
Peace,

Instagram // Twitter // Bloglovin' // Youtube // Pinterest