Oh, sweet blog family, how have we reached this sad day so soon? We are at the final day of my trip to Italy . . . and dare I say we saved the best til last?
Nah, probably not.
I mean, Venice was absolutely amazing but I think the OOTDs from Rome were probably the best ones. (Definitely worth a look, if you haven't seen them already. Just saying.) At the beginning of the holiday I was so young, full of hope and blogging motivation . . . by the end of it, I was just in awe and mentally planning my next trip back. No time to pose for OOTD photos.
If you remember, my second day in Rome we ended up walking through a strip of shops. Naturally, due to my uncontrollable spending addiction and dedication to opposing the nudist lifestyle, I was powerless to resist a little clothes shopping. Although, I mean, I think I showed considerable restraint in that I only bought one dress – and that dress is what is featuring in my final OOTD!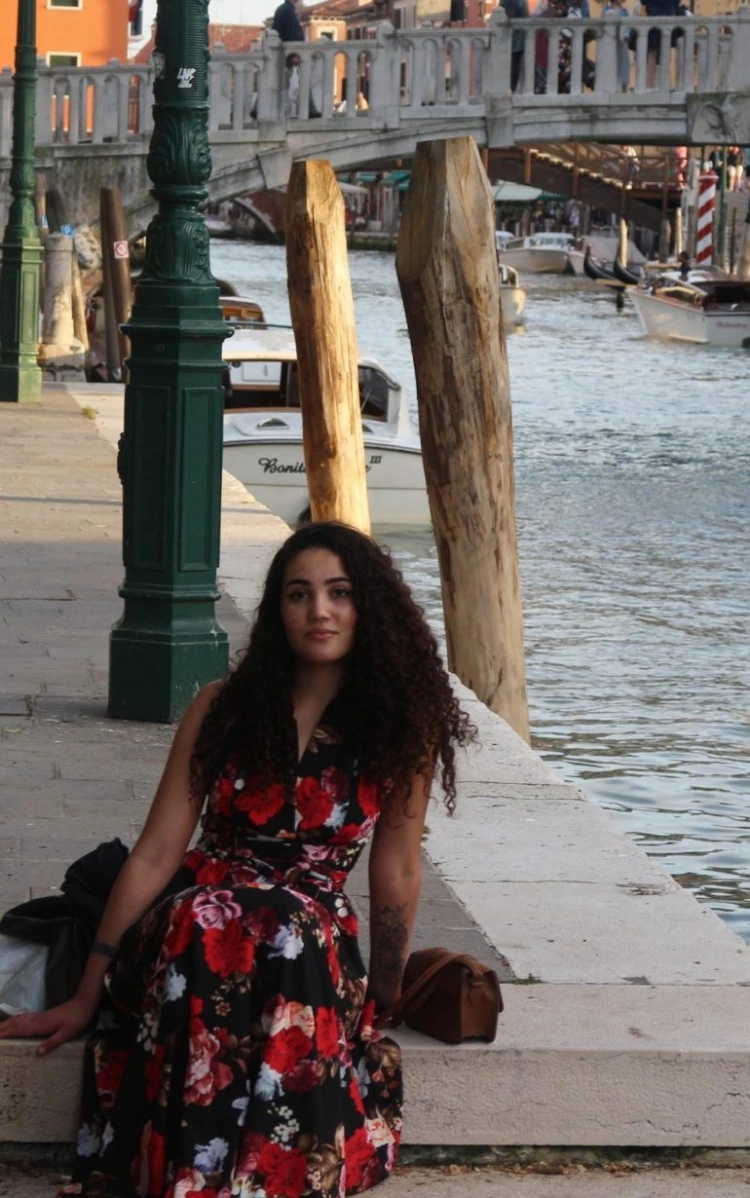 Guys, this dress. I walked past the store and actually stopped because the mannequin had it on and I just knew. I knew that this dress and I . . . we could have some fun together. We could make some memories together. We could rock Venice together.
Don't worry – your girl has got you alternatives. (Links are attached to the photos and affiliate links.)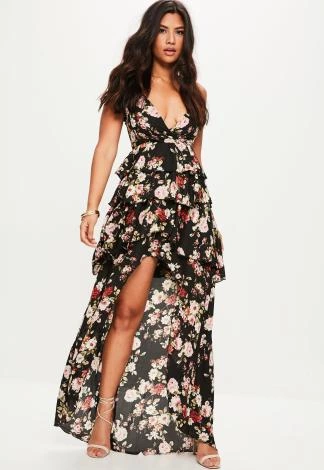 Also, I know this isn't supposed to be a wishlist post or anything, but while we're here . . . look at this gorgeous dress I found when looking for alternatives.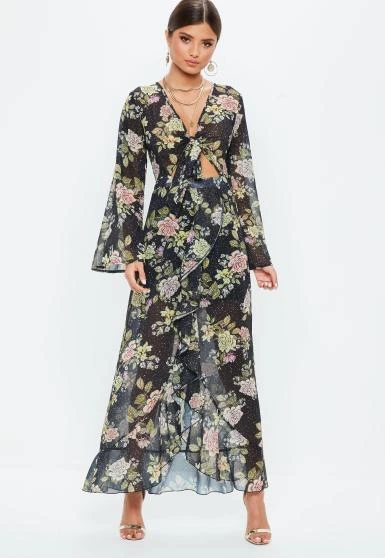 Moving on . . .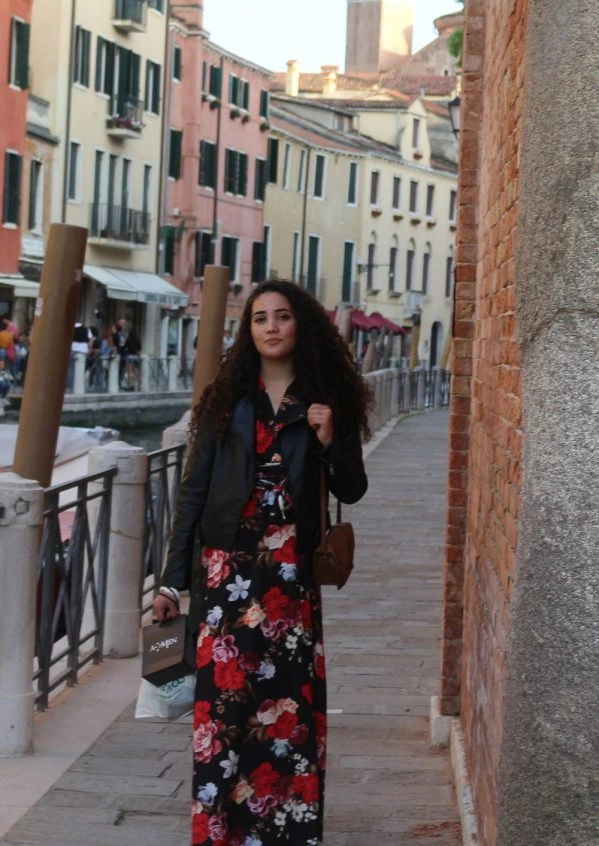 So the one thing I noticed in Italy was black. They wear a lot of black and a lot of leather – and I freaking loved it. My leather jacket is a trusty travel companion pretty much everywhere I go and it earned its space in my carry on this trip.
Venice is a bit cooler than the other cities and as most of the parts you walk in are pretty narrow alleyways, you end up in a lot of shade. So the leather jacket was actually worn quite often as we strolled around.
Fun fact that we learnt from our gondola driver (yes, we rode in a gondola. Yes, it was fucking awesome. Yes, I will tell you about it in a minute) is that Venice is actually made up of really small islands. All of the bridges connecting the land together are actually connecting islands. Pretty cool, right?
The first thing we did was catch the bus into Venice, then the waterbus to . . . uh, a station? This is a touristy bit (there was a big cathedral) but I'll be honest here and admit that I was just following my grandma and mum around here. I don't know what we did, I just know it was pretty.
Have photos to make up for the fact I was useless.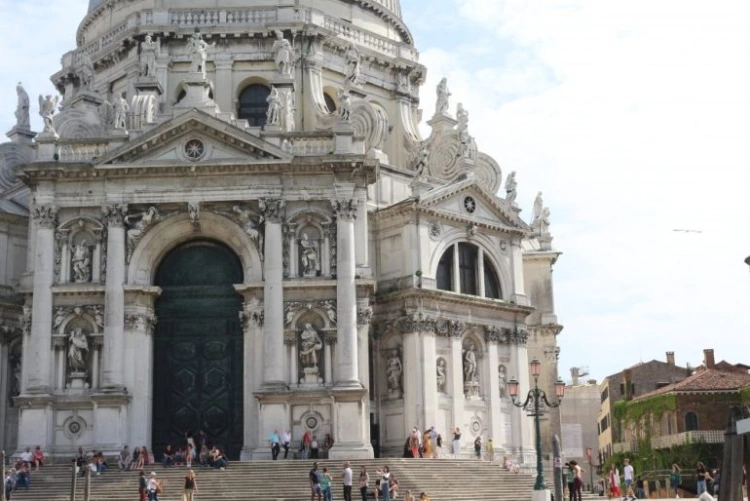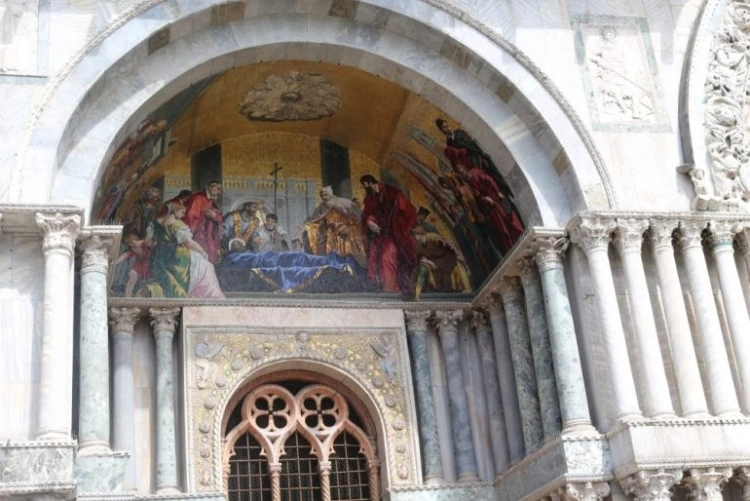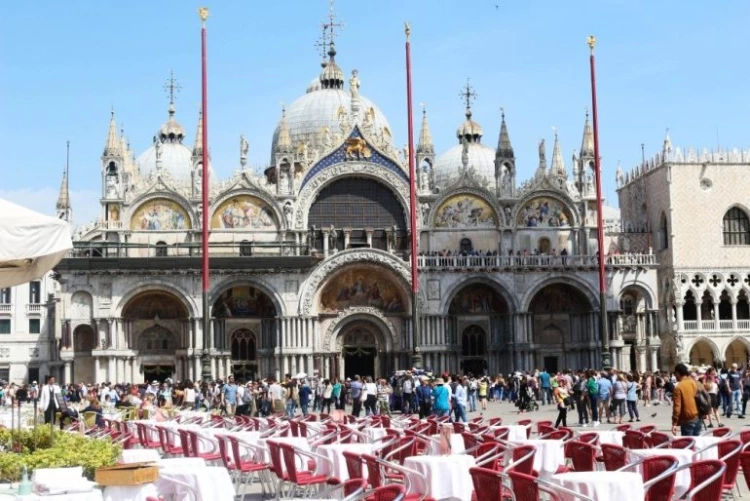 See? Beautiful. The inside was just as lovely, but I have to admit I wasn't really in the right mood to appreciate it. It's fine, I mean . . . you gotta have something to go back to Venice for right?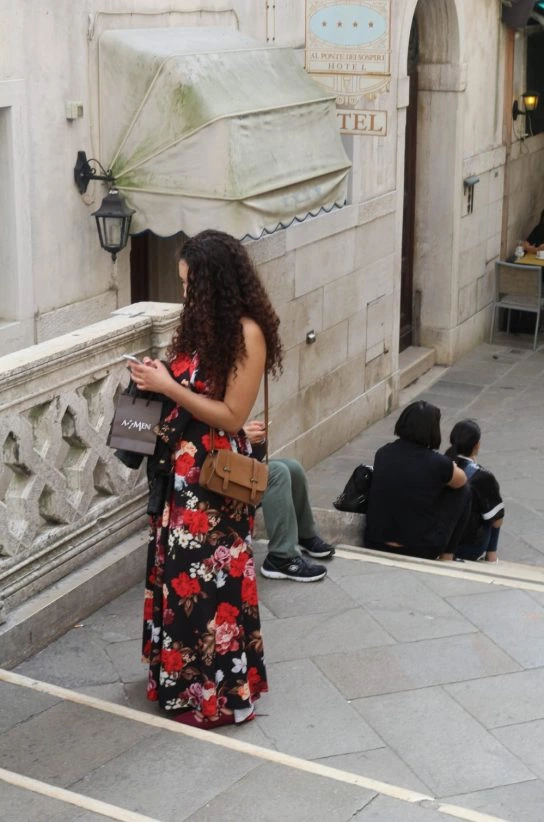 After our little escapade in the cathedral, we spent some time wandering the lovely canal-side streets. It had an almost marketplace feel to it in places, with how small and cramped (in a really cosy, nice way) everything was. So many little treasure trove shops to be discovered as we wandered round.
Unfortunately, I have never been great at resisting treasure. (Seriously, in another life I think I may have been a Valkyrie because you can distract me very easily wih shiny things.) (Also, I mean, I was literally wearing a dress that I bought earlier on the trip.)
So I bought a few pieces of jewellery for my father. (That's what's in the Amen bag, which is actually an Italian brand I discovered and I love it.)
After exploring for a while, we naturally sat down for some ice cream and a nice meal . . . and then, my dear sweet friends, then is when we did what I came here to do.
We rode some fucking gondolas.
Well, one. We rode in one gondola – but that is besides the point, the point is that it was freaking awesome. Let me just, straight up, say right now: yes, the gondola rides are expensive and yes, they are worth it. Add it to your damn bucketlists. Now.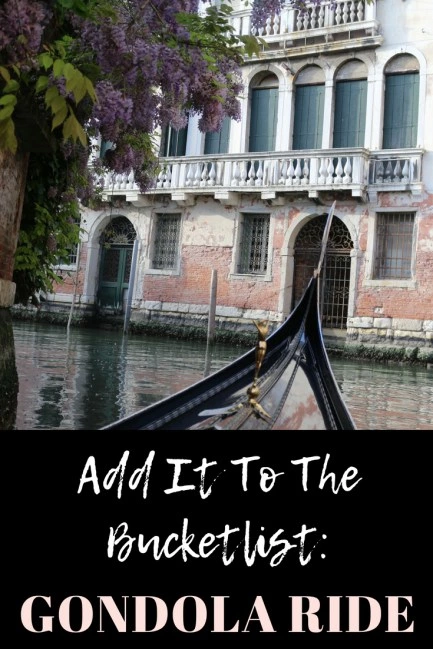 Added it? Great. So the fee for the gondolas is 80 euros for half an hour, but that's for the entire boat – and you can fit 6 people in there. If you're in a group, it's easy to split the cost.
Honestly, though, it's such a lovely experience I don't think our trip to Venice would have been complete without it. Firstly, the motion of the boat is just really oddly relaxing. However, more than that, the views. Now, naturally you can see a lot of Venice walking around, but there are loads of little side roads and alleyways that you just wouldn't think to explore. And they're beautiful.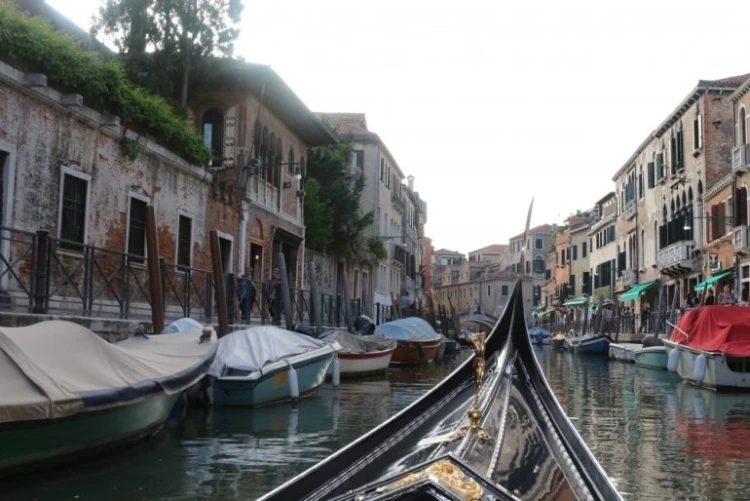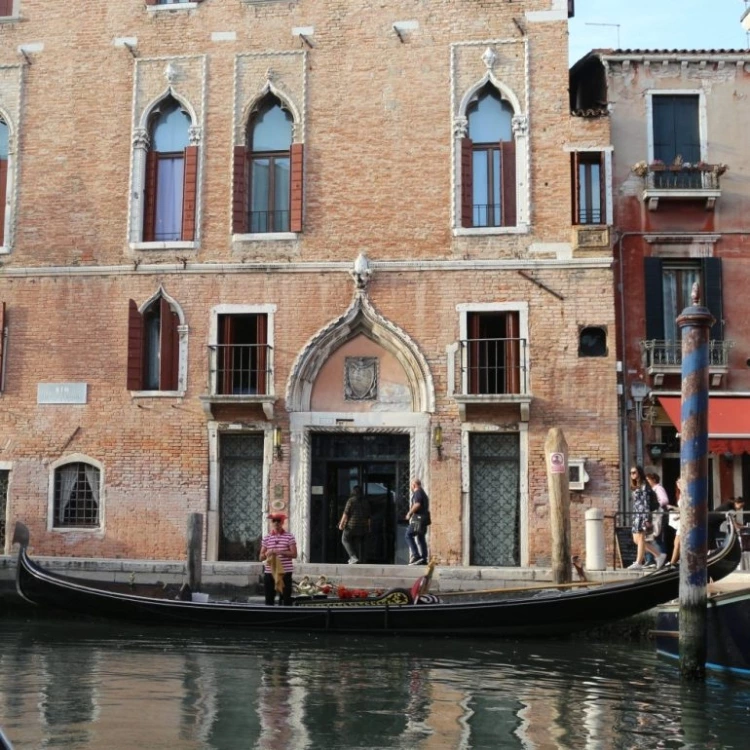 Our gondola driver was also a really informative and interesting guide; we learnt a lot about Venice that we definitely would not have known.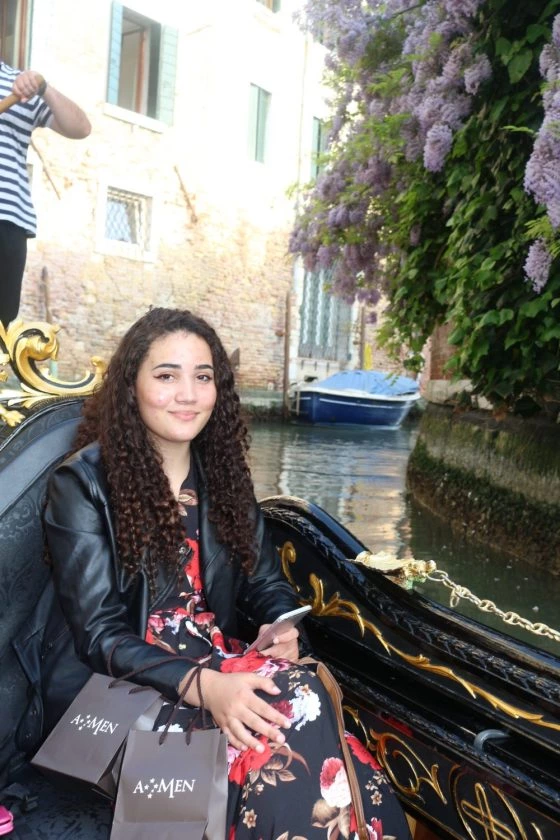 Want some facts? Well, my friends, if you insist:
Most of Venice floods at some point during winter, so a lot of the bottom floors of houses/flats are empty or used for storage
Underneath Venice is mud.
There are wooden poles used all around Venice; these look new as hell . . . they're not. Most of them have been there since Venice was built, but because of the mud Venice was on the wood doesn't get oxygen and doesn't decay. (I definitely remembered that wrong, but it's along those lines okay.)
I'm clearly getting old because I can't quite remember all the cool things that he told us – but it was a really interesting journey. Plus, I mean even if he had been mute . . . we rode in a gondola.
You may all be somewhat shocked to learn that I actually preferred the architecture in Venice to both Florence and Rome. While they had a lot of "wow" power and big flashy buildings, pretty much all of Venice's buildings were just damn gorgeous.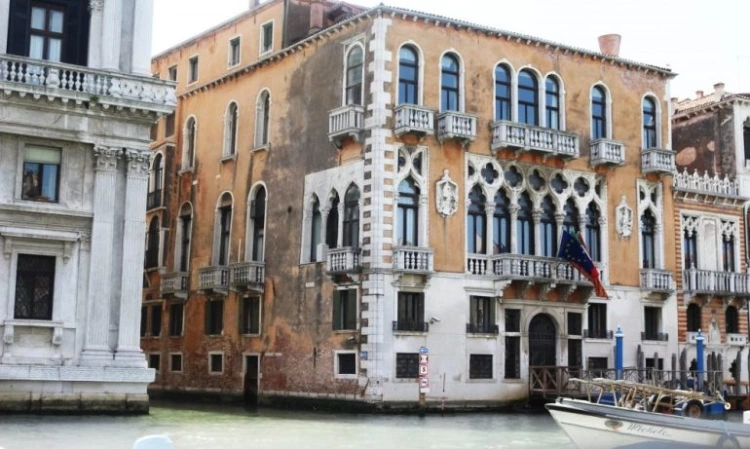 One thing I will say is that, while I am definitely missing all the beauty that is Italy, I think the time of year we went was perfect. It was busy, but not too busy (although I'm a Londoner and we're a tourist hub ourselves, so I'm used to it) – but you could already tell that soon it would be jam packed.
If you want to take a trip of your own to Italy (and I highly recommend it) you can always do what I did and use a Wowcher. I visited Rome, Florence and Venice for 6 nights (hotels, flights and transfers included!) for £250. My exact deal has expired, but they always have similar ones up. Here's one I found (and if any UK bloggers want to go CAN YOU TAKE ME WITH YOU PLEASE, I'LL HAPPILY GO AGAIN!):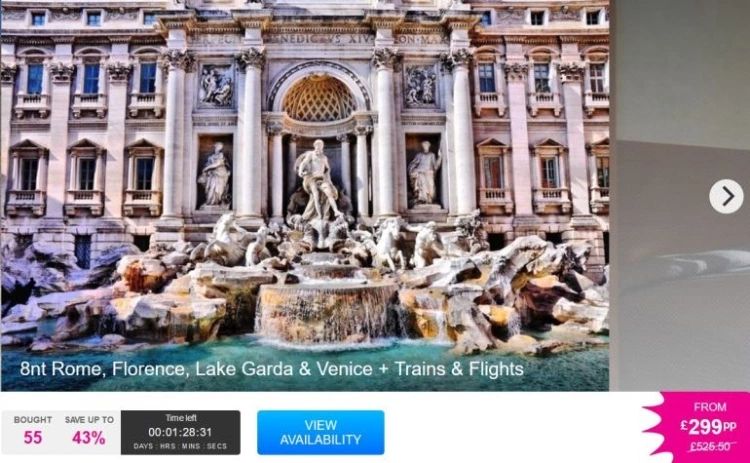 8 night Rome, Florence, Lake Garda and Venice Trip – From £299 pp
I hope you guys enjoyed my Italy diaries! What did you think of this OOTD? Are you as in love with Venice as I still am? Let me know your thoughts down below!
Peace,

Instagram // Twitter // Bloglovin' // Youtube