Hello, my internet family. Welcome back to another edition of Mia buying shit she doesn't actually need pre-spending ban! If you're wondering why I am currently on a spending ban, it's exciting times for us at the moment, catch up with why on my latest video down below:
Before we enter this post, my friends, I just want – right here, right now – to give you a warning. This post may be inappropriate for some viewers. It may trigger your shopping addiction; there is a distinct possibility that your debit card could be at serious risk. This is heavy hitting stuff, be prepared.
Shop number 1? In advance, I'm sorry, okay? Because this shop is beautiful but it also bank breaking. It's name?
Anthropologie
If you're a fellow lover of anything bohemian, your heart just shrivelled up in your chest. Anthropologie, much like Free People (which makes sense because both are owned by the same company, who also own Urban Outfitters) is where dreams go to die. So beautiful . . . so expensive.
I, however, managed to find the impossible. I managed to find some not only affordable, but actually somewhat inexpensive products.
Gold Speckled Mug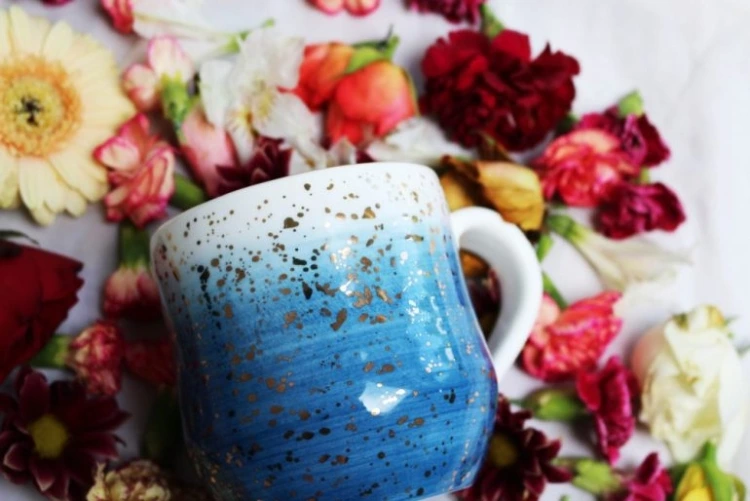 Anthropologie Gold and Blue Mug – £14
First up is this, quite frankly, beautiful mug. If you're squinting at this and thinking "well, now, why does that look familiar?", it's because this is the mug I featured in my Spilling The Tea On Blogging: 10 Rules For Writing Better Blog Posts post. If you haven't read that, I highly recommend it. There's some actual useful content in it, instead of this pile of trash.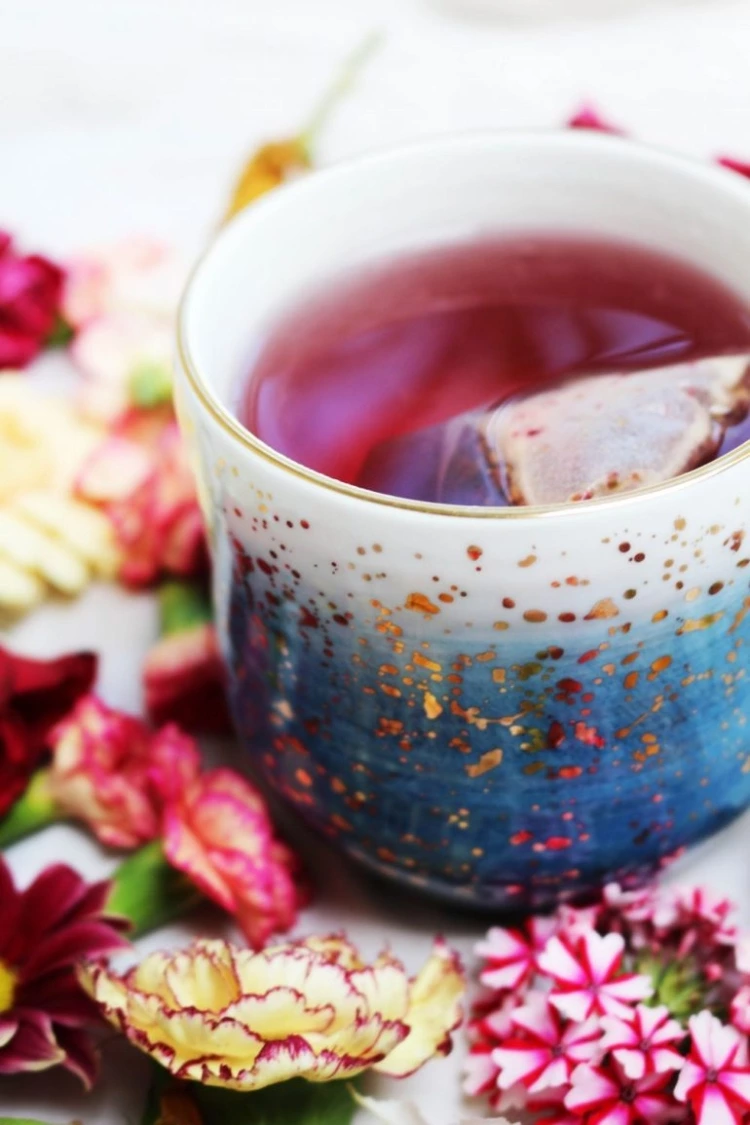 Honestly, I feel like I'm almost a caricature of a British person with the amount of tea I consume – a mug is a solid investment!
Farina Nut Bowl
This next purchase is probably my favourite of the Anthropologie haul (and that's a lofty title because I picked up some real treasures).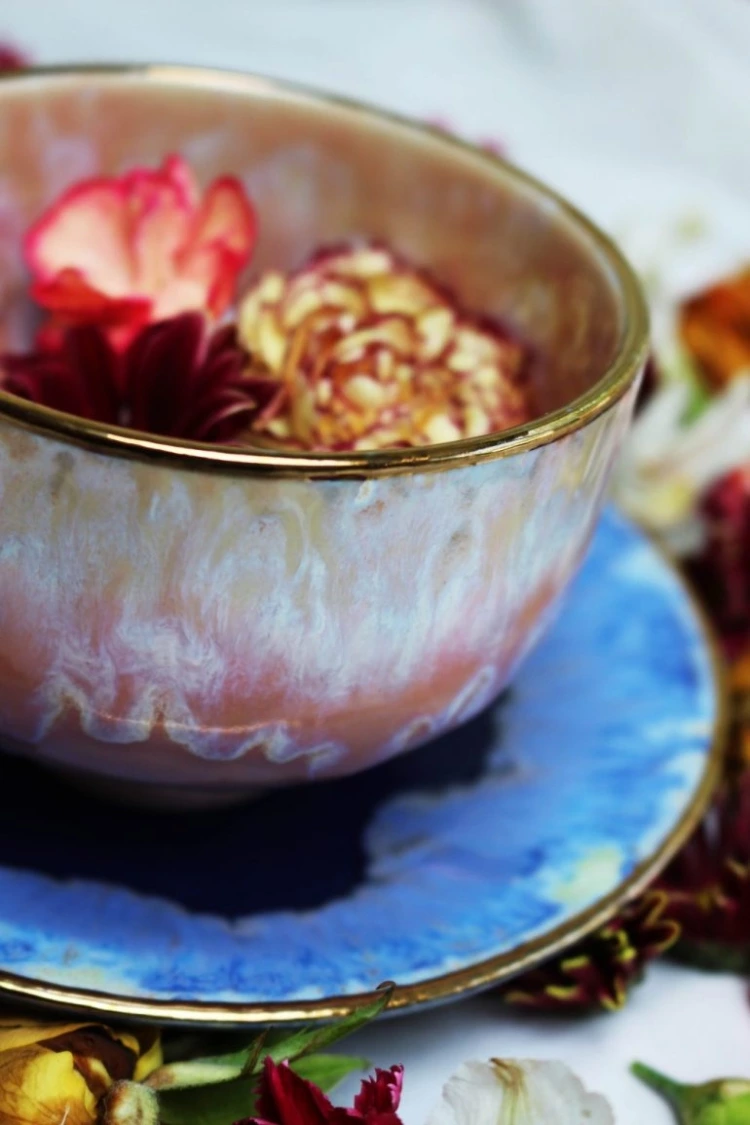 It's a super beautiful bowl (that my photos did absolutely no justice) and I was really pleasantly surprised by the size! On their site, it's listed as a nut bowl – which I took to mean small – and it's honestly a really good portion size. My main issue with this was picking what colour because they're all so bloody beautiful.
Name a more first world problem, I dare you.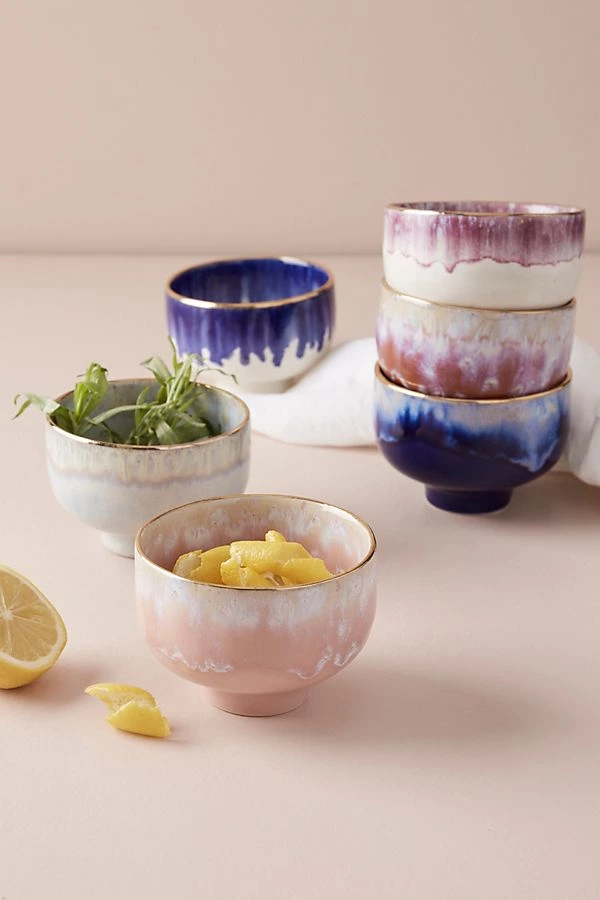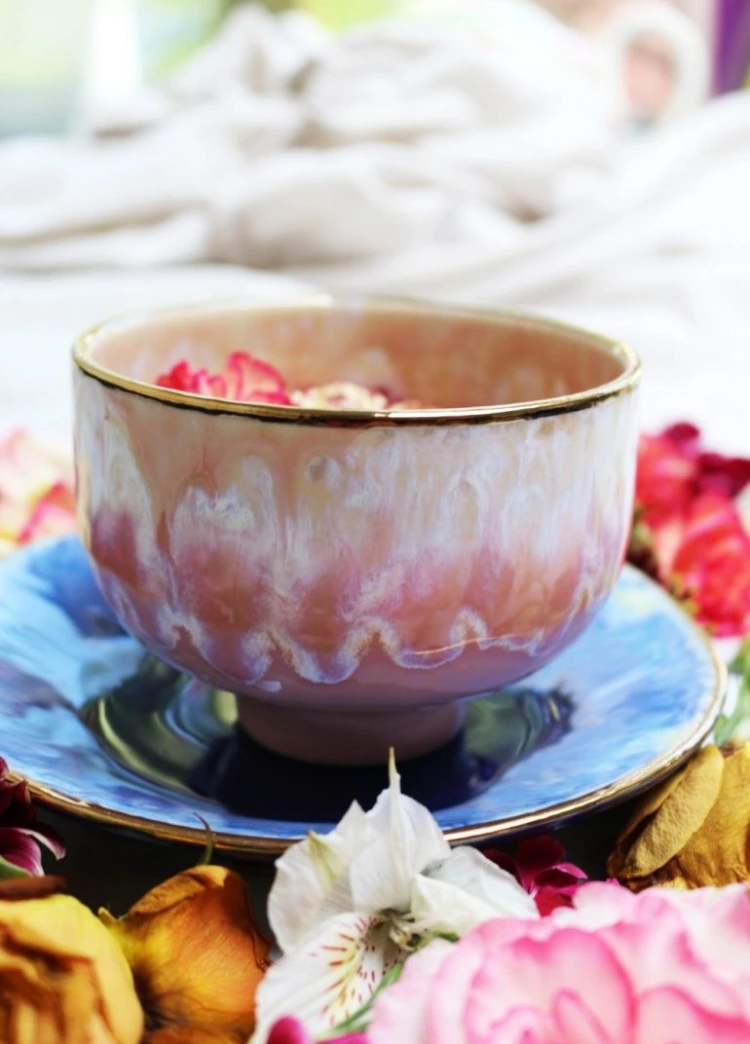 Yes, my beloved blog readers, you read that correctly – this bowl was only £12.95. From Anthropologie!
Farina Plate
Before you look at me all confused and judging like "but Mia, why on earth are you buying plates? Doesn't your house already have plates? What have you been eating off the past 10 years?", let me excuse myself: I am a blogger. All this shit is for blog props.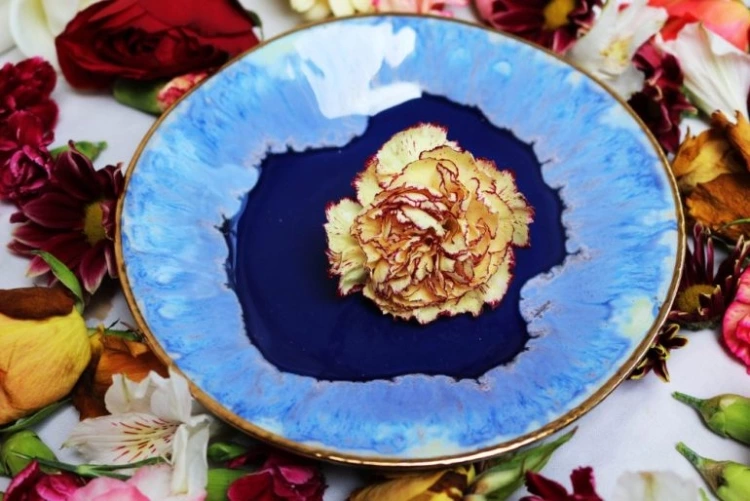 Again, like the Farina bowl, this plate comes in a large number of beautiful colours!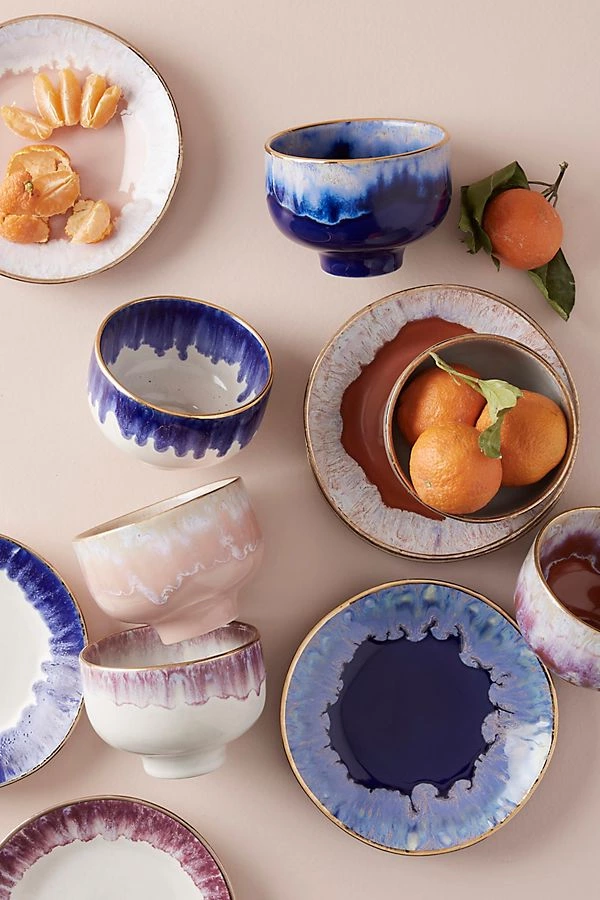 Moon Mug
Okay, so this . . . this bloody mug is what kicked off this whole haul. Back in the beginning of June, I met up with a fellow blogger Alix and we ended up walking into Anthropologie, seeing these mugs and successfully resisting temptation.
However, the prospect of owning such a cute mug was too much for me to bear and so I went on an online haul and bought it anyway. #SelfRestraint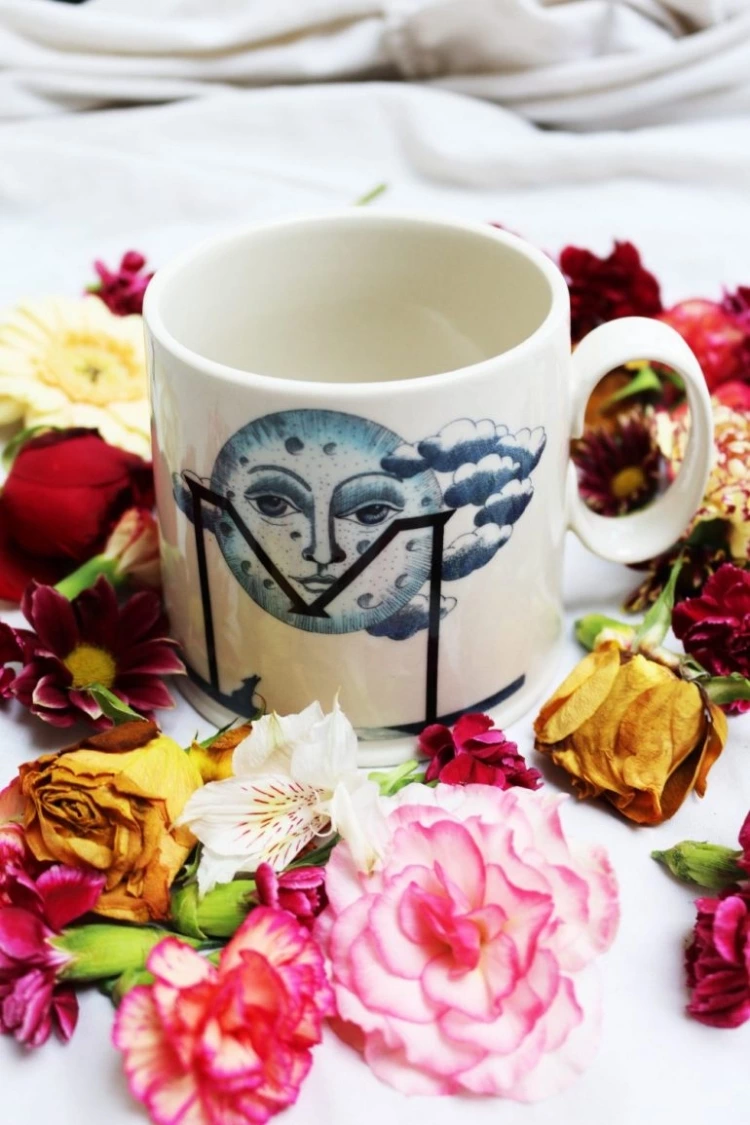 However, what I will say is that this mug was very affordable – especially for how cute it is. There are different animals and designs for each letter (although, I think I got lucky with mine!)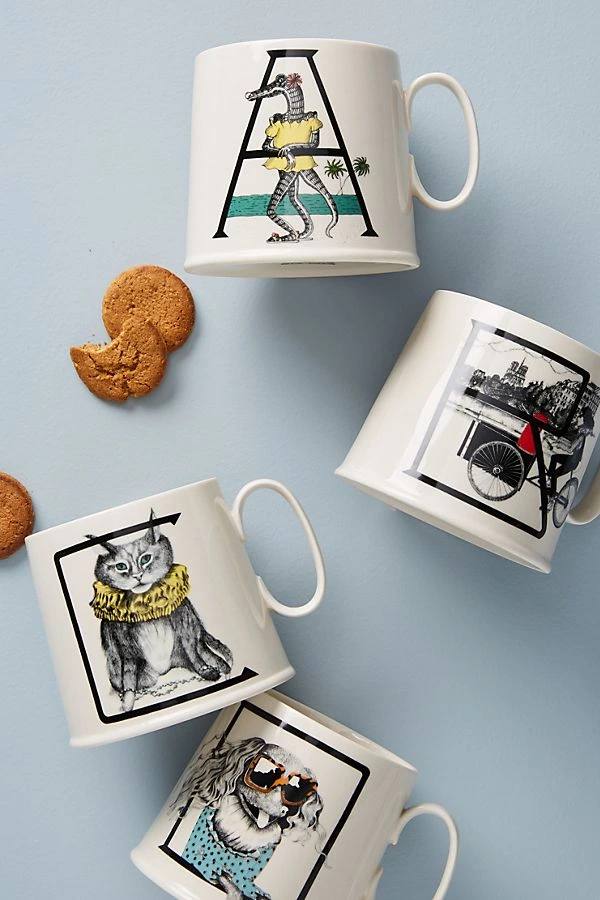 A-Z Monogram Mugs – Anthropologie – £8
One thing I will say – and I'm sorry for this – is that since going onto the site to find the links for these items, I have found even more cute mugs. And, no, I haven't purchased them . . . but I am going to have to drop them in for you to look at too.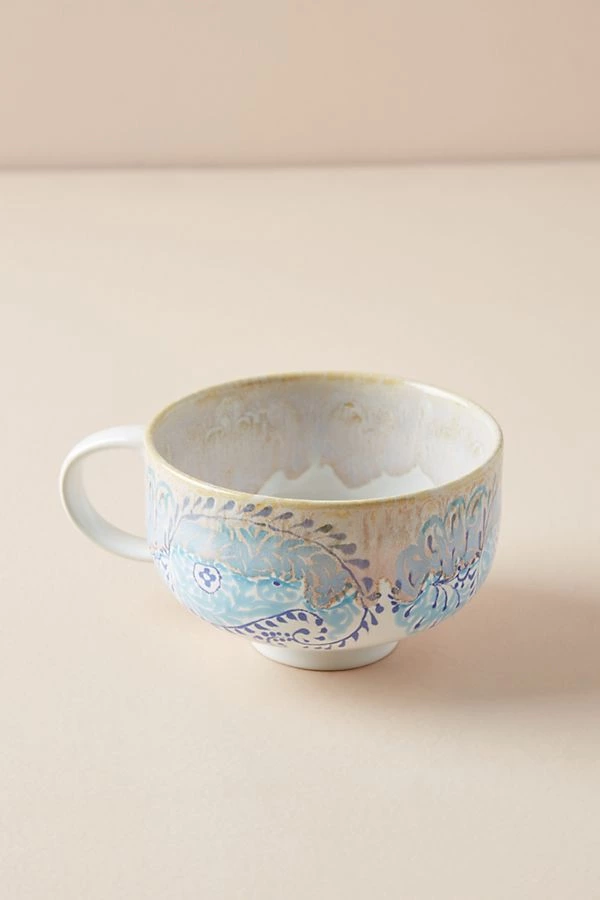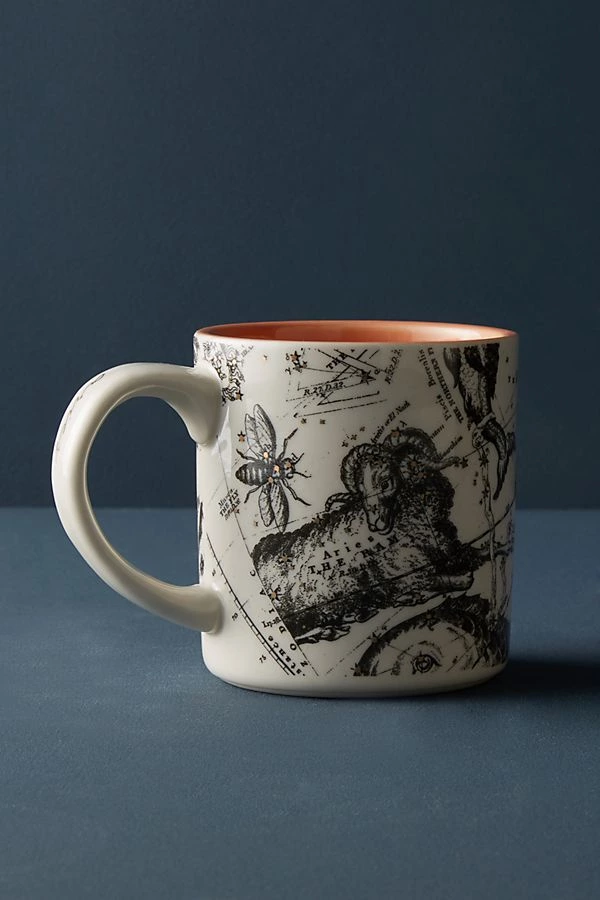 Anthropologie Horoscope Black and Gold Mug – £6.95
First shop down – one more to go. Hold on, guys, you're doing great. I'd say stay strong, but I earn money if you buy cute shit through my links and I . . . like money. So feel free to let your willpower move you to buy things.
Killstar (Dollskill)
If you remember my brand spotlight on the romantic aesthetic side of Dollskill, you may remember me telling you that there is also a very strong goth side. And, oh sweet Jesus, the goth side lured me in and got me. It got me good.
(Dollskill is worldwide, by the way, so everyone can get in on these next purchases!)
Crescent Moon Candle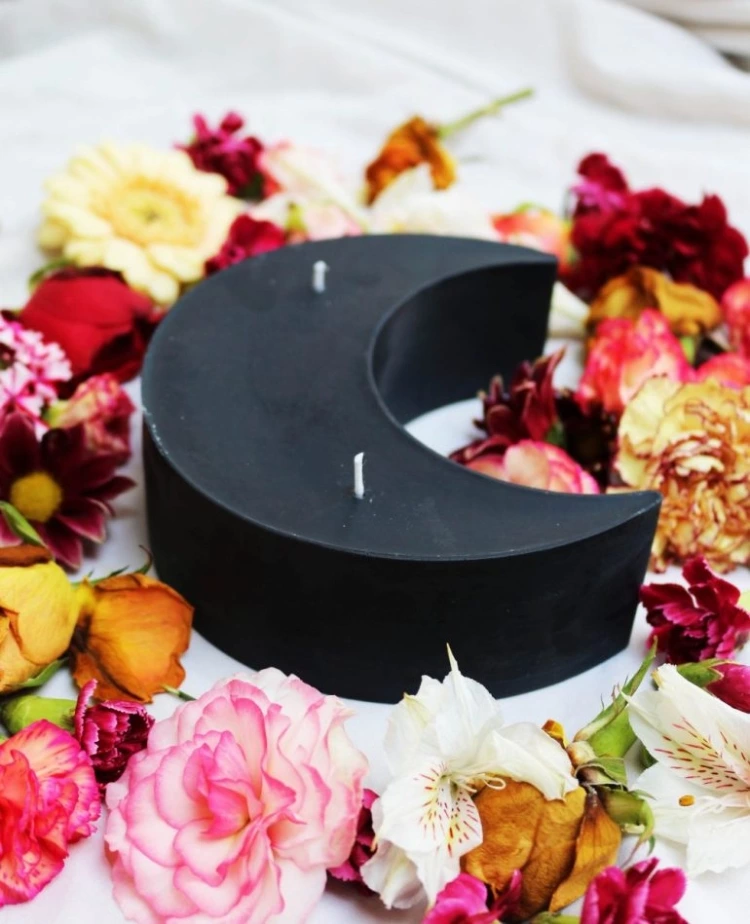 Crescent Moon Candle – Dollskill – $28 -£20
My first purchase from Killstar was this super cute crescent moon candle. Because . . . I mean, why on earth wouldn't I? The witch vibes of this are so strong, I'm already inspired to create an altar. (Which would make a great DIY post too, just saying.)
In Memory Of Tombstone Candle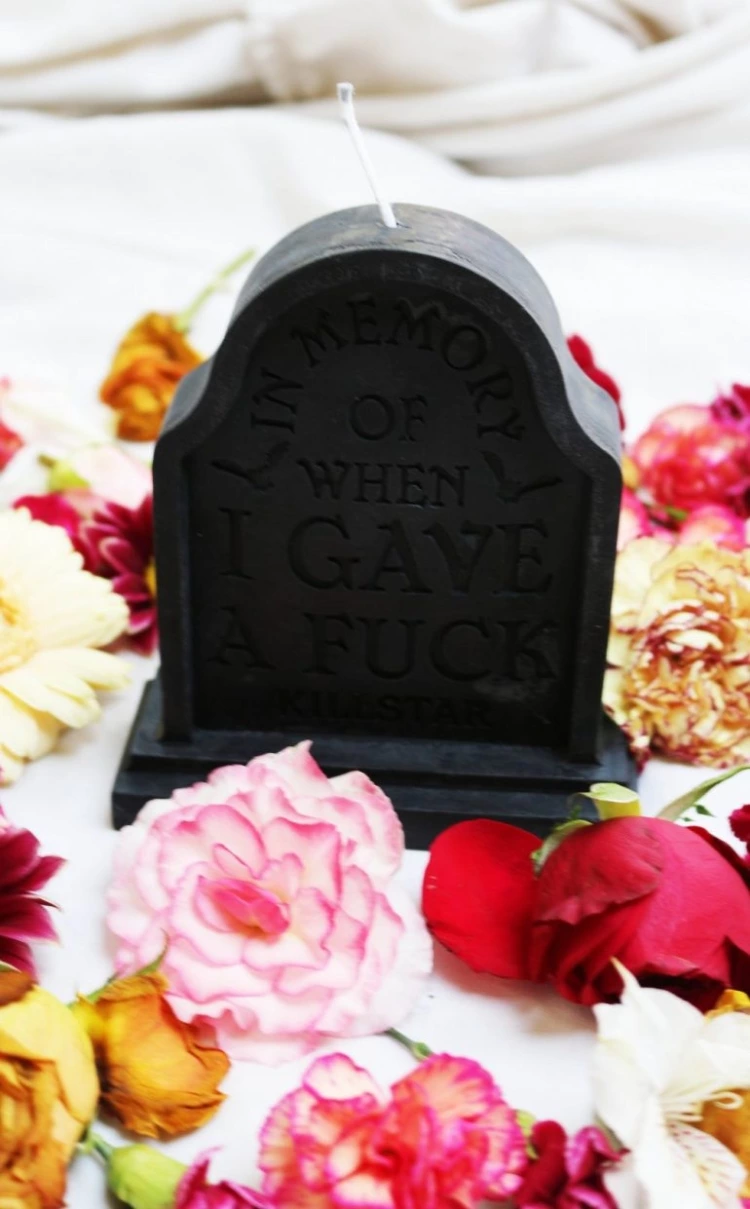 "In Memory Of" Candle – Dollskill – £14 – $20
The candle game is over. Obliterated. Finished. There is no candle to rival the utter beauty of this. It's a candle that says "In Memory Of When I Gave A Fuck". How does it get any better?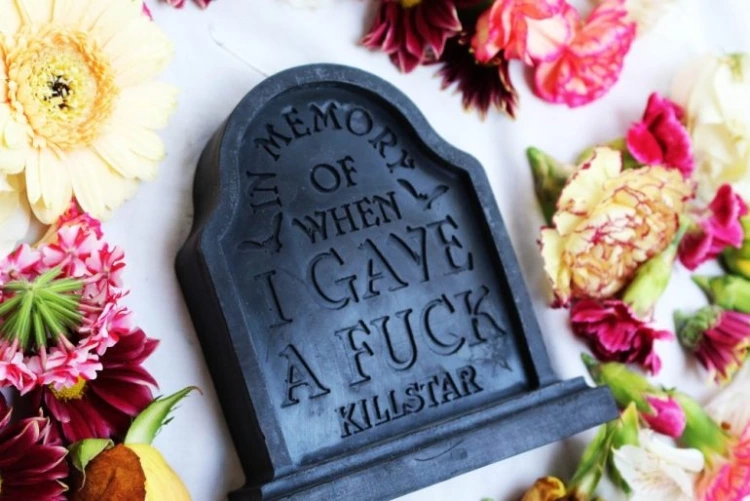 Alright my beautiful people, we have reached the end of this mini homeware haul! As I did purchase these pre-Australia and the whole Australia thing means I definitely don't need them, your girl was good and she returned most of it. But it made for a good blog post!
By the way, do you guys enjoy haul posts? When I write them, I sometimes think "God, people must find these really boring", so . . . if you do, just let me know and I won't write them!
What was your favourite item from this haul? Would you buy any of these things? Have you ever shopped in any of these stores? Let me know your thoughts down below!
Peace,

Instagram // Twitter // Bloglovin' // Youtube