Are you looking for some easy air dry clay ideas for your next home décor project? Try these beautiful and earthy faux-stone pieces, perfect for minimal rooms. These crafts are all beginner friendly and can be completed in under 10 minutes!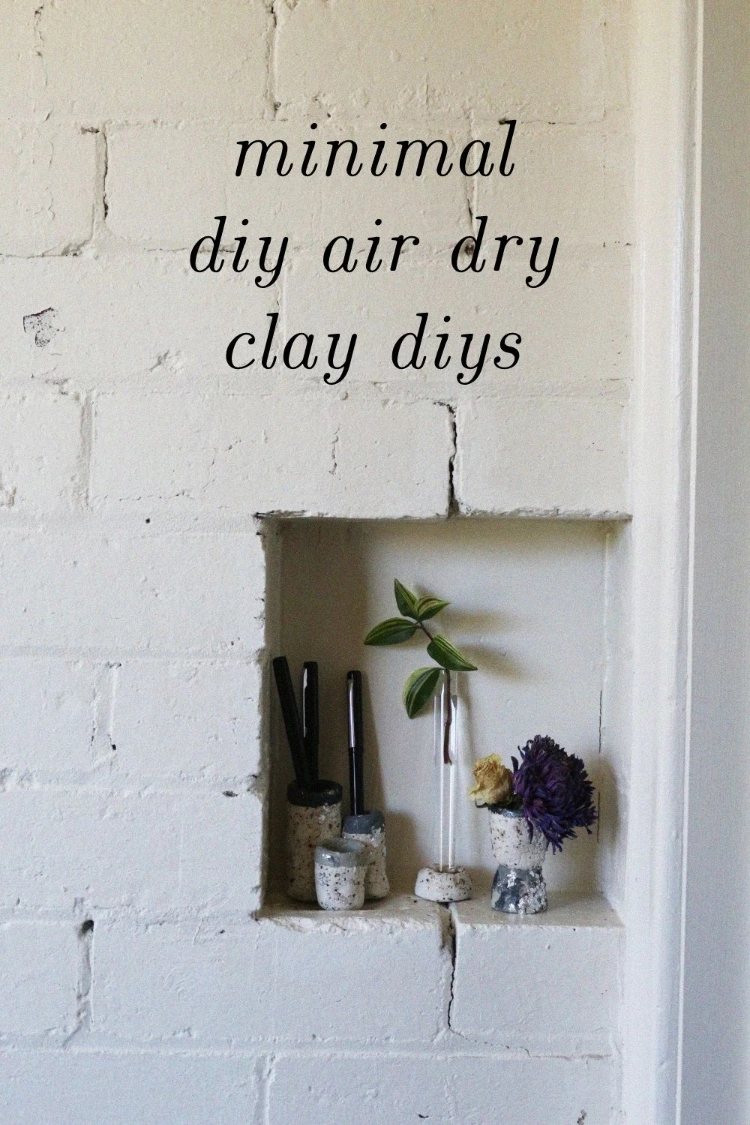 Hello, beautiful people, and welcome to me gushing over air dry clay for 10 minutes. Seriously – I love it. Since moving into our new place, I've been slowly decorating my office room . . . and naturally this means I have been doing a ton of crafting!
The best thing about moving into a new space is getting to decorate it, after all!
One of my favourite mediums of late? Air dry clay. Oh my goodness, air dry clay has it all. It's fabulously cheap, super easy to work with and completely versatile. You like more boho decor? There's a craft for that. Prefer more minimal chic? We can make it work! There are so many amazing and practical air dry clay ideas floating around out there that it's almost too hard to choose . . .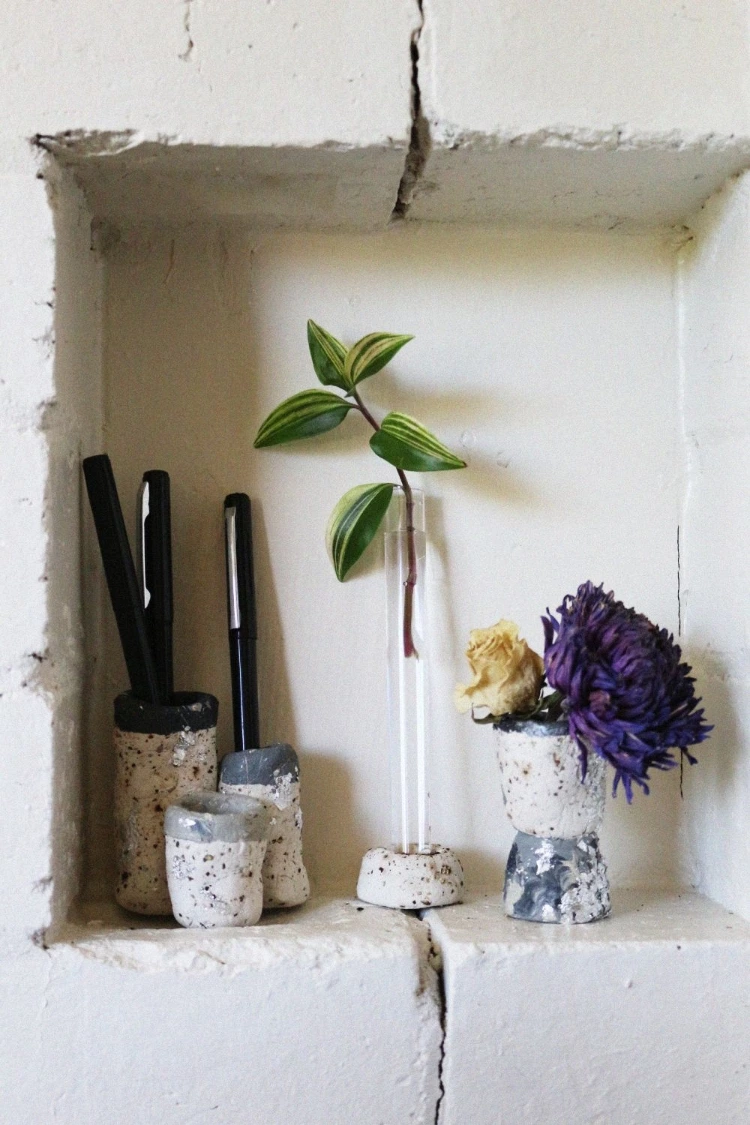 Well. Aren't you lucky you stumbled across this little compilation post, then? Because today I'm going to be sharing 3 cute air dry clay home decor projects with you all. These are all easy to recreate, practical and can be made in under 10 minutes.
HOW TO GET A FAUX STONE LOOK WITH AIR DRY CLAY
Something you may notice about all the projects I'm sharing with you is the gorgeous faux stone effect. It's fabulous, right? I think it adds such an earthy vibe to the pieces.
The good news though? All you need to do is grind pepper corns over your clay to create this effect. Nothing special about it – just get your pepper grinder from the kitchen and sprinkle some over the clay as you work with it. It's an easy and inexpensive hack I am loving at the moment.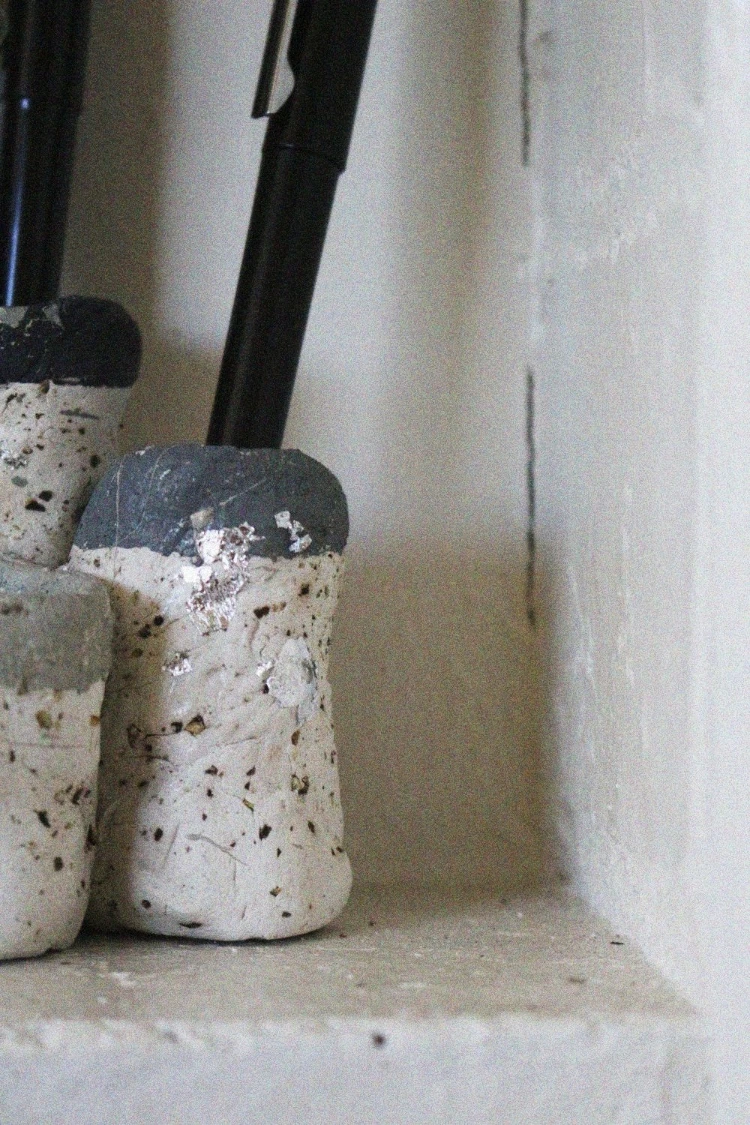 (I think this trend has been sweeping Instagram for a while, but I found out about it through the DIY Youtuber Tina Le. Her content is amazing, so I highly recommend checking her out.)
WHAT YOU NEED FOR THESE PROJECTS: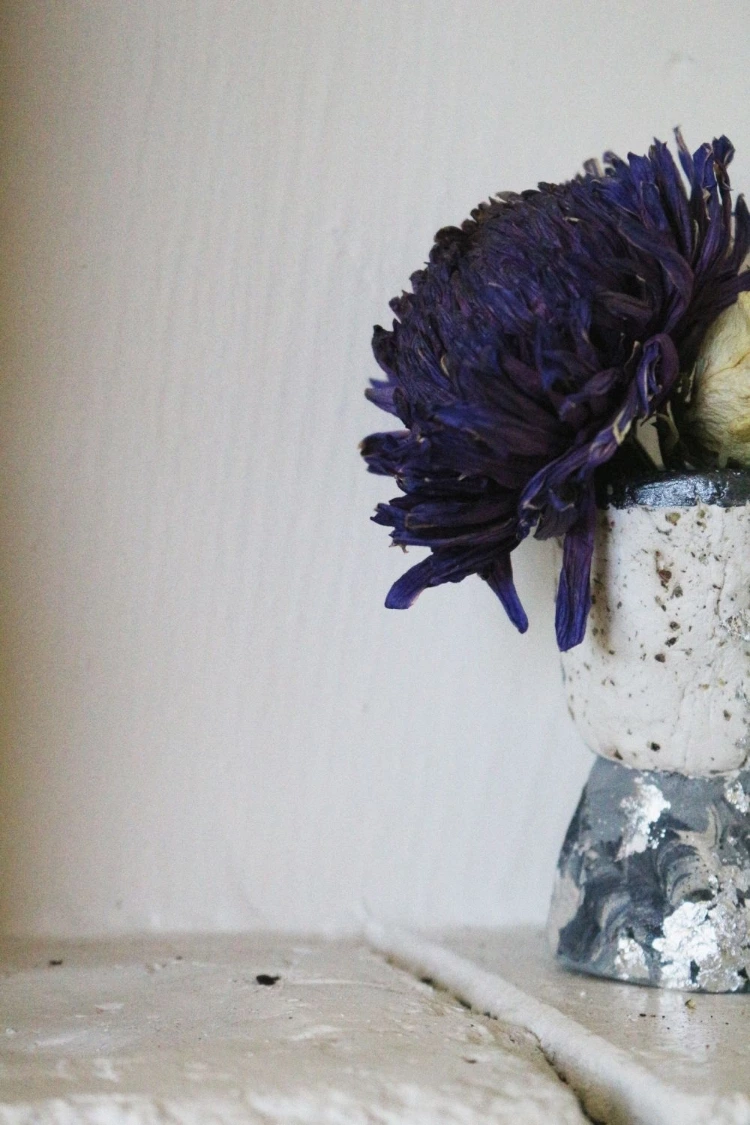 MINIMAL AIR DRY CLAY DIYS:
For the full tutorial on how to make all of these projects, make sure you have a watch of my Youtube video and subscribe to me over on there too!
#1 – Propagation station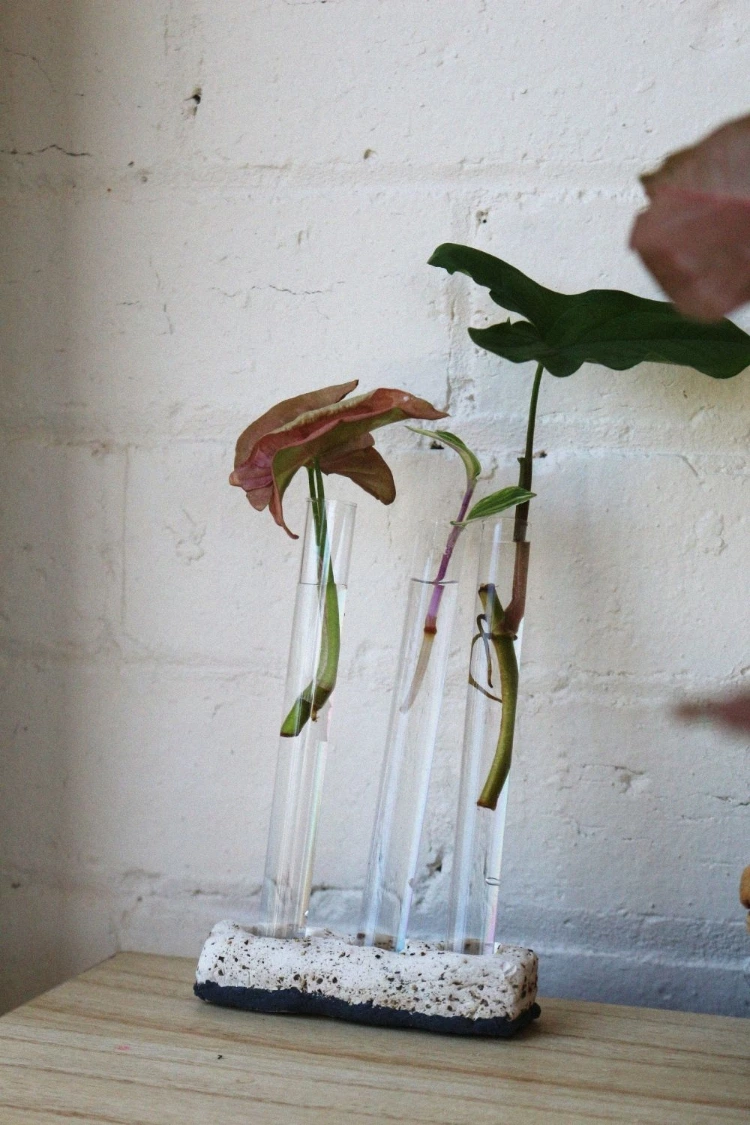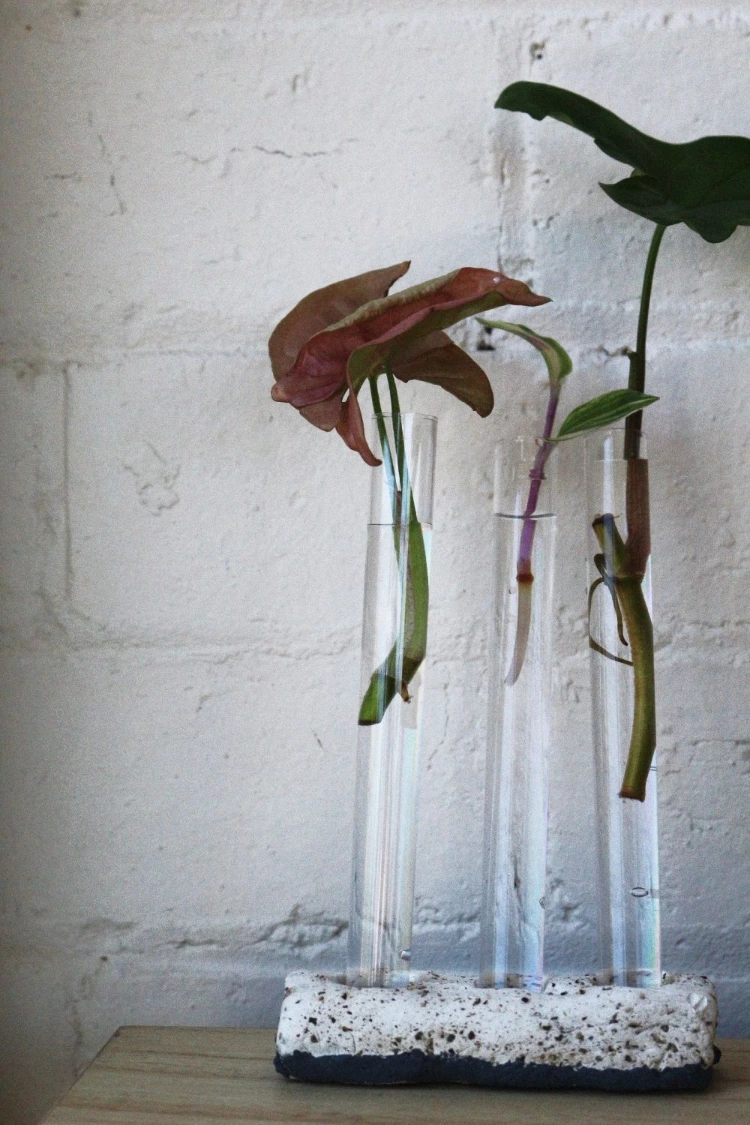 The first craft I made was a simple propagation station! This was the easiest craft and is pretty much impossible to go wrong with. It's such a cute little accessory for any living space . . . and it's practical!
You guys might not know, but my side hustle is propagating and selling rare plants. So propagation stations like this? Big yes from me!
#2 – Desk Tidy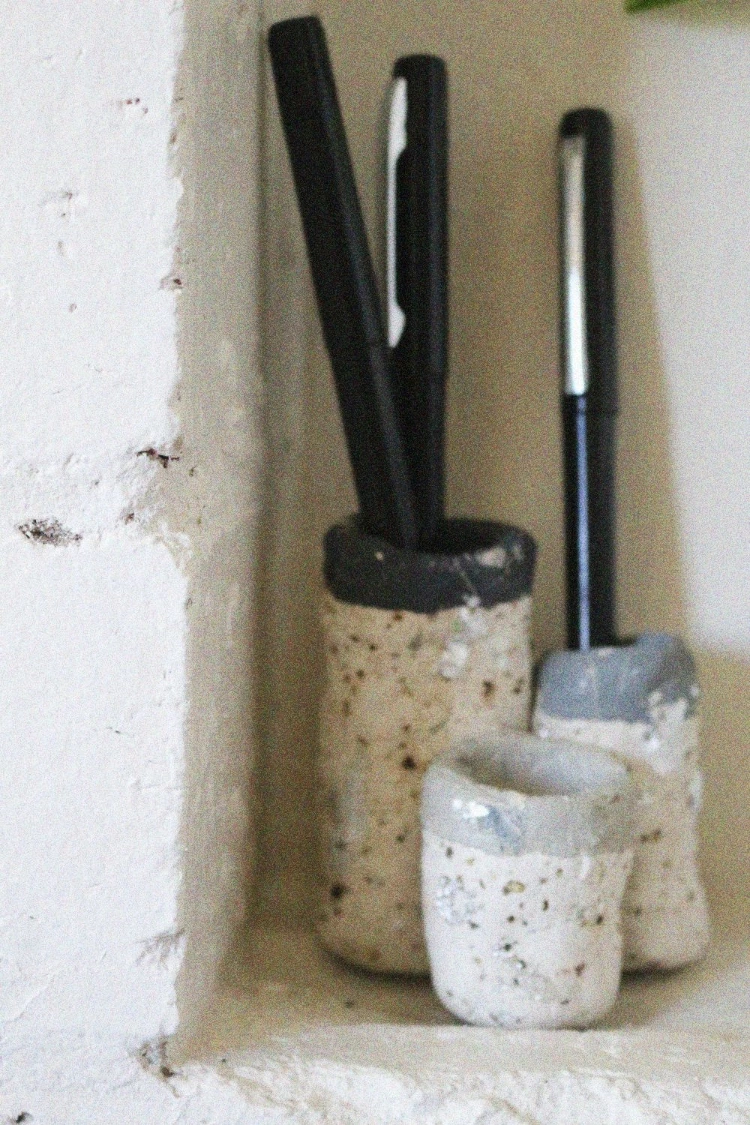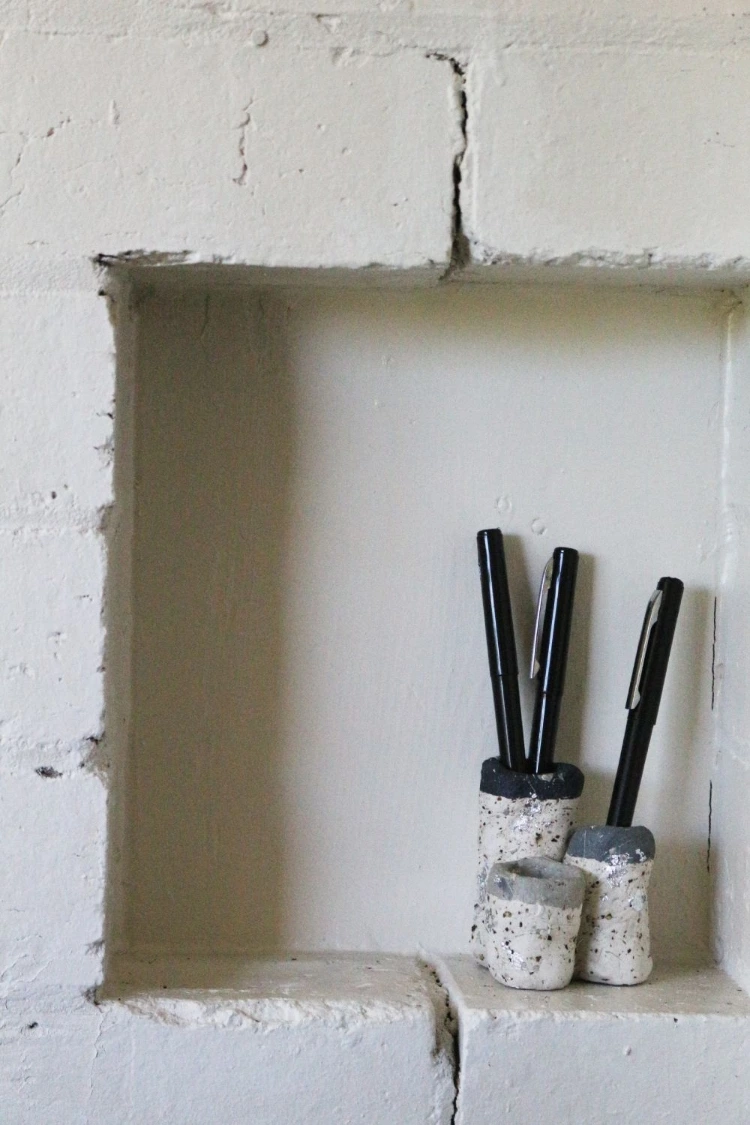 Our next air dry clay project is this handy desk tidy! Perfect for holding your favourite pens and keeping your workspace nice and neat. Bonus points because this could easily double up as another propagation station.
I love the monochrome detailing on these. Especially with the black pens, I think it's all very sleek. Maybe not my personal décor style, but this minimal project would be a great DIY gift for the boyfriend!
#3 – Trinket Holder Cup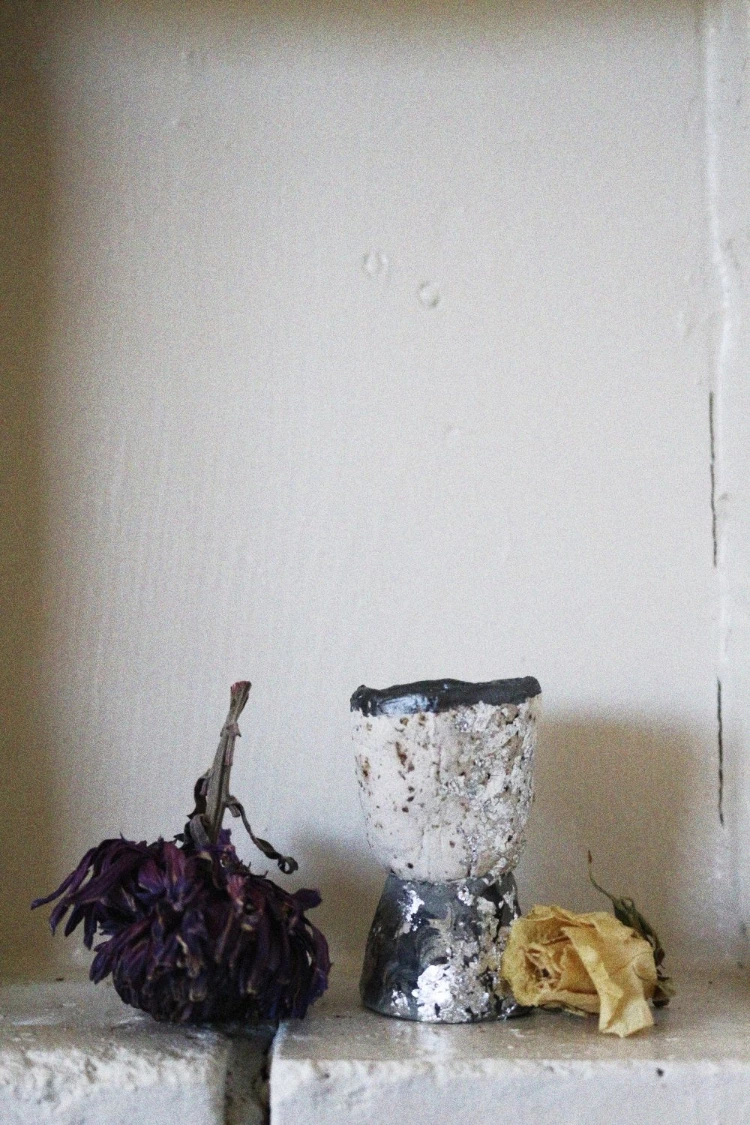 Our last air dry clay home décor piece has to be my favourite. I have no idea what it is, but it's really cute! We'll call it a trinket holder of some kind. It could definitely hold jewellery or other loose bits and bobs.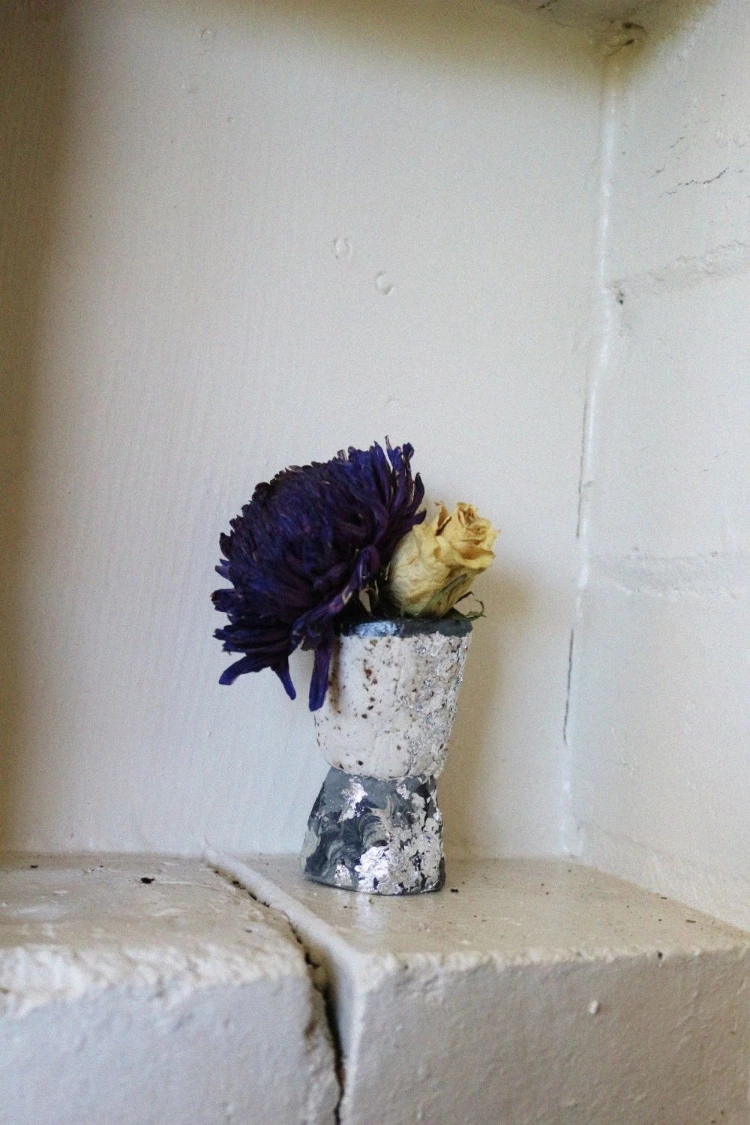 I definitely think the silver foiling added a high quality touch to this piece!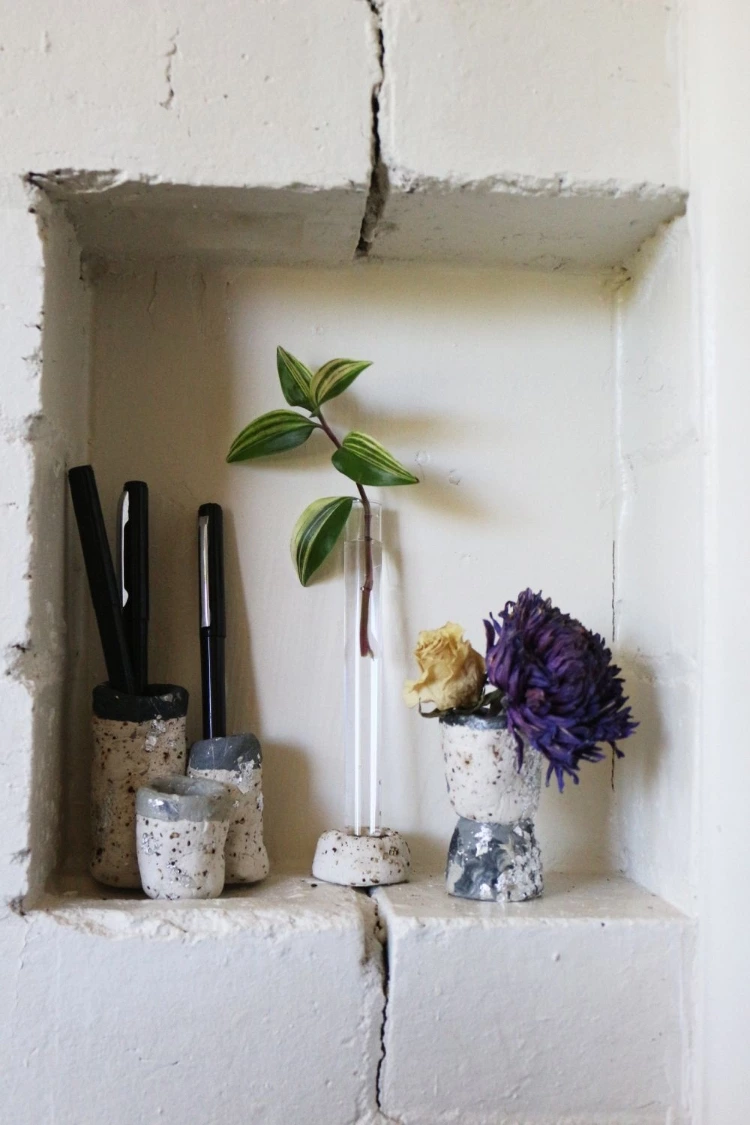 Alright lovers, we'll end at the end! I hope you enjoyed these quick and easy hair dry clay DIYs. Would you attempt any yourself? Which was your favourite? Let me know your thoughts down below!
Peace,

Instagram // Twitter // Bloglovin' // Youtube // Pinterest