Hello, beautiful people, and welcome back to my corner of the web. If you've been following me for a hot sec, you may remember the elusive office makeover I keep mentioning . . . and, if not, go have a read of my old office tour. It was pretty cute!
Actually – I know some of you are lazy. (Hell, we've gotta have something in common, right?) If you can't be arsed to have a read, why not have a watch? And then subscribe to me on Youtube – I'd love to hit 1k by the end of the year!
Anyways, back to my office makeover! One of the biggest things I wanted to tackle in my new office was the desk area. Like I mentioned in the video, my old desk area was . . . underwhelming to say the least! Uncomfortable and cramped, it was probably the least ergonomic thing you can imagine.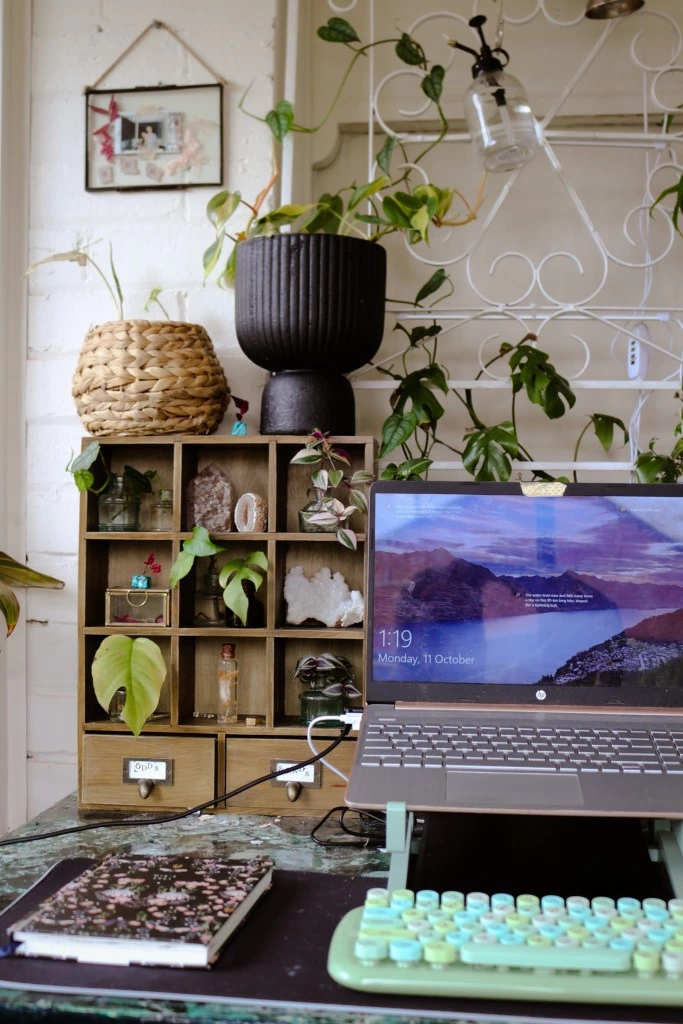 And – guys, let me tell you – I might only be 22 but my back missed that memo. So I was determined to create a productive, comfortable and (I'm shallow, sue me) cute desk space. Did I rise to the occasion? Why, yes. Yes, I did.
WATCH MY DESK TOUR VIDEO:
As always I would love it if you watched this tour in video format and subscribed to me over on Youtube as well!
First, off let's start with the desk itself. It's lovely and spacious, with tons of space for me to comfortably spread out. (Not to mention, have plants! We all know that mama needs her plants.)
Another big bonus of such a big desk? Leg room. I have some thrifted storage baskets I use as foot rests. Is it comfy? Yes. It's also way better for your circulation!
An unfortunate byproduct of my general existence is my tendency to pick up clutter. I specifically chose a desk that has no storage space to avoid this exact thing. So I try to keep my workspace clear from anything but the essentials.
Although nobody said the essentials had to be ugly!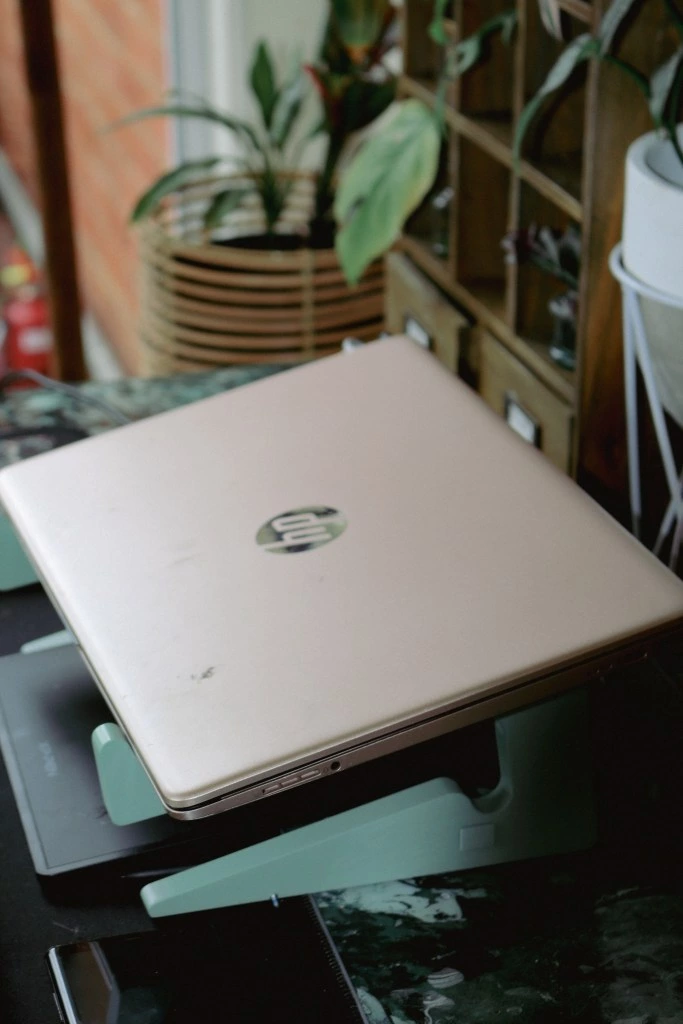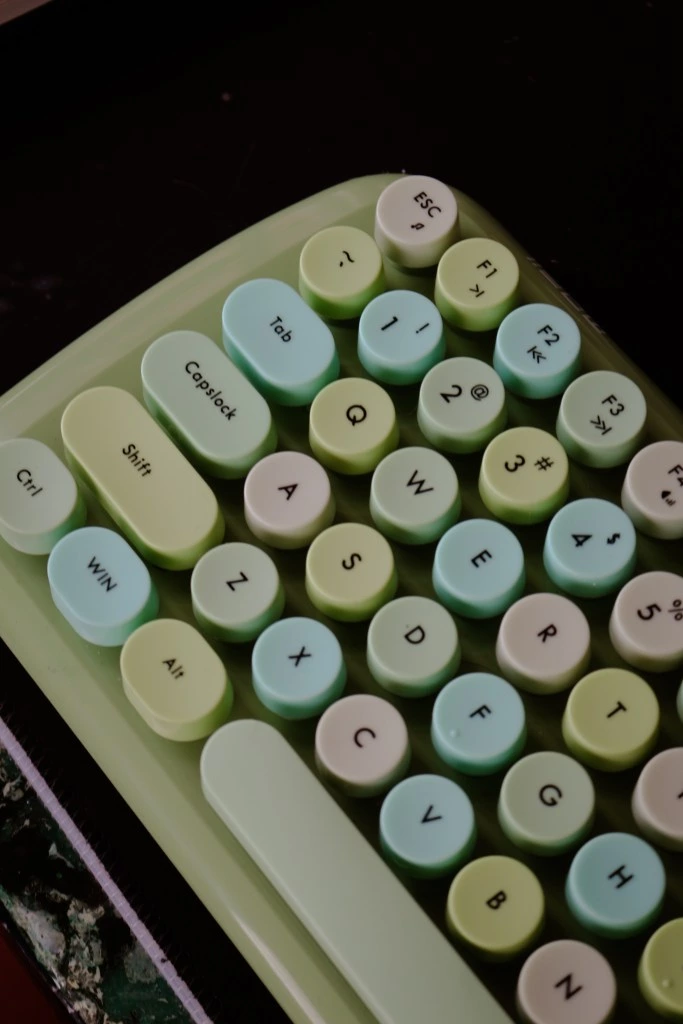 I bought this really fun (and gigantic!) LED mousepad from Typo, as well as a sage green laptop stand. But the real winner has to be my gorgeous green keyboard and mouse set. I'm utterly obsessed with the retro feel the keyboard has.
Behind the "work" side of things, though? Ugh, so much cuteness! I have a thrifted wooden jewellery box – which is empty, but it works as a great way to elevate the plants using the trellis behind.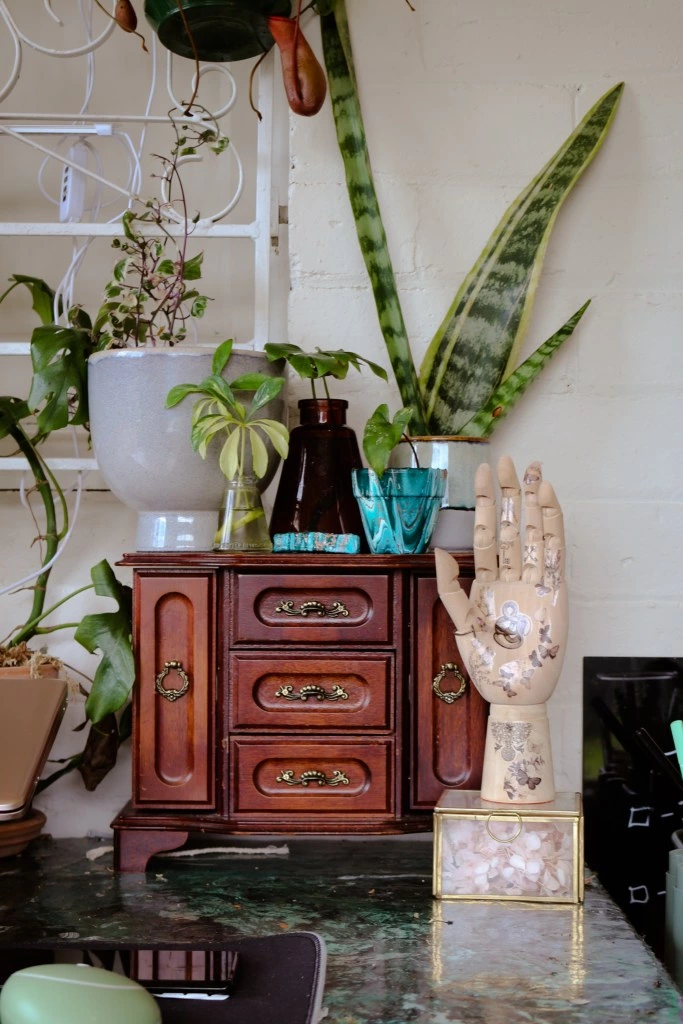 To the left, we have a DIY that you may be familiar with! I created this little curio cabinet to hold all my mini propagation bottles and . . . ugh, it's just so adorable! (Want to learn how to make it yourself? Check out the tutorial here.)
My initial idea was actually to cover this grate with a big memo board . . . And boy am I glad that didn't pan out! I love the look of the plants slowly clambering up it; plus, it's a great place to hang plants and little gardening supplies. I even have some grow lights dotted in there!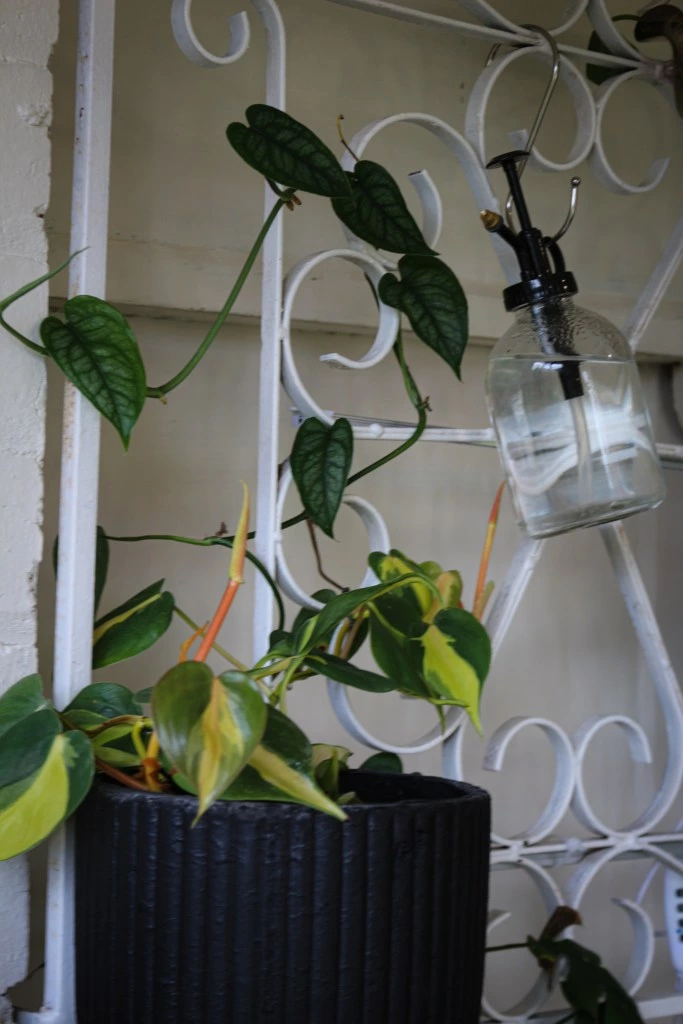 Last but not least, we have my little office chair. Admittedly, this isn't the most ergonomic – but how cute is it?
SHOP MY DESK:
Sage Green Laptop Stand – Typo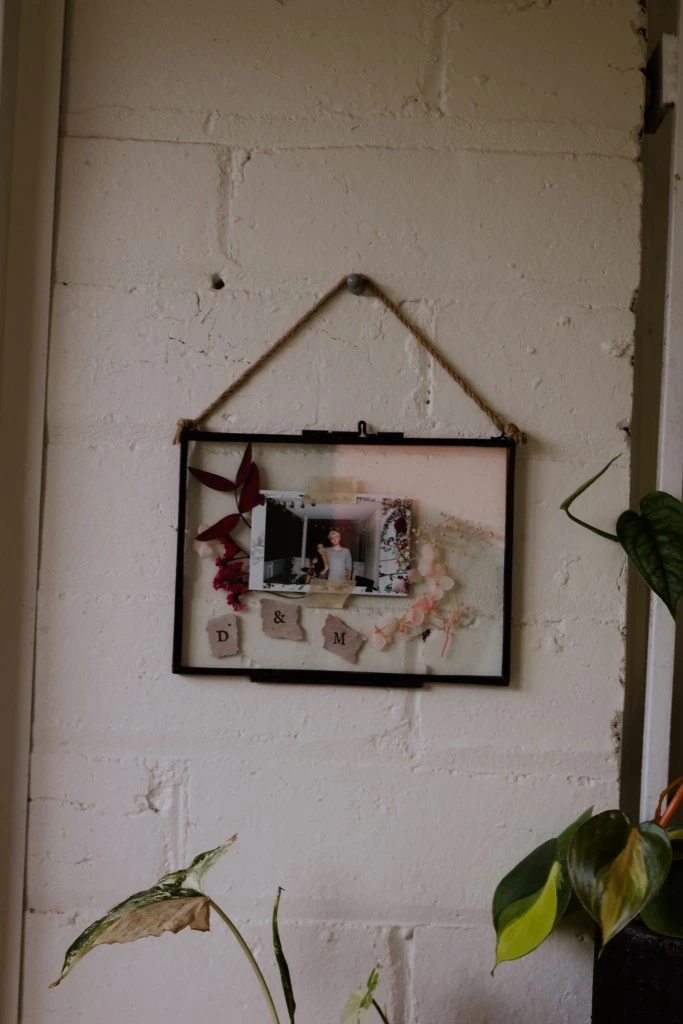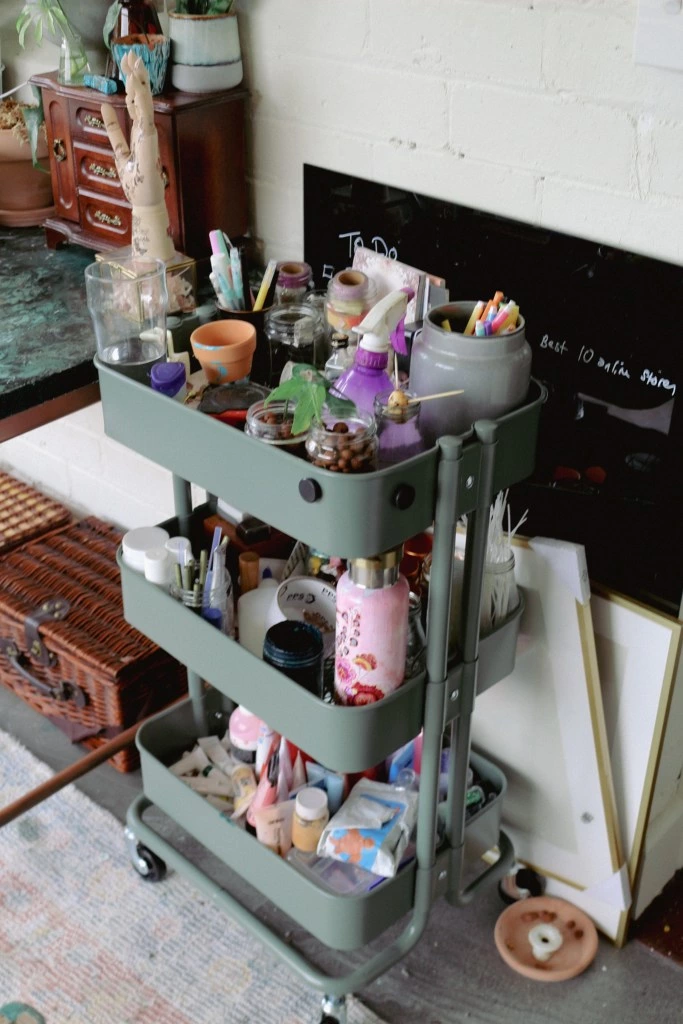 Alright, my loves, we shall end at the end! I hope you enjoyed my little desk tour. What are your desktop essentials? Do you like my set-up? Let me know your thoughts down below!
Peace,

Instagram // Twitter // Bloglovin' // Youtube // Pinterest