Hello, beautiful people and welcome back to the post I have been salivating over for a week. Not to toot my own horn too much, but my July journal spread? One of my favourites for a long time. We've got collages, washi tape, sketching, highlighters and even a splash of glitter.
I know, pals, I really spoil myself.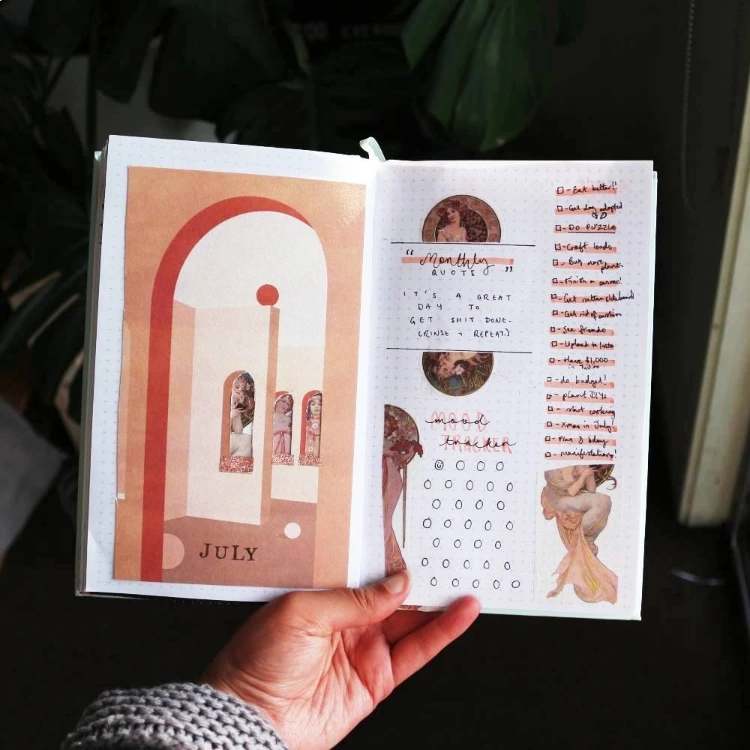 What don't we have? Good lighting for photography, apparently.
So: July. Big things are happening in July. If you remember my June bullet journal set-up, you may remember that I announced June as a month of doing. Of progress – of action. Now, I do feel like June accomplished this and, quite frankly, it would be rude to not carry that same energy over to July.
Whereas last month may have just been a call to motion, July is about directing that energy. Doing things with purpose.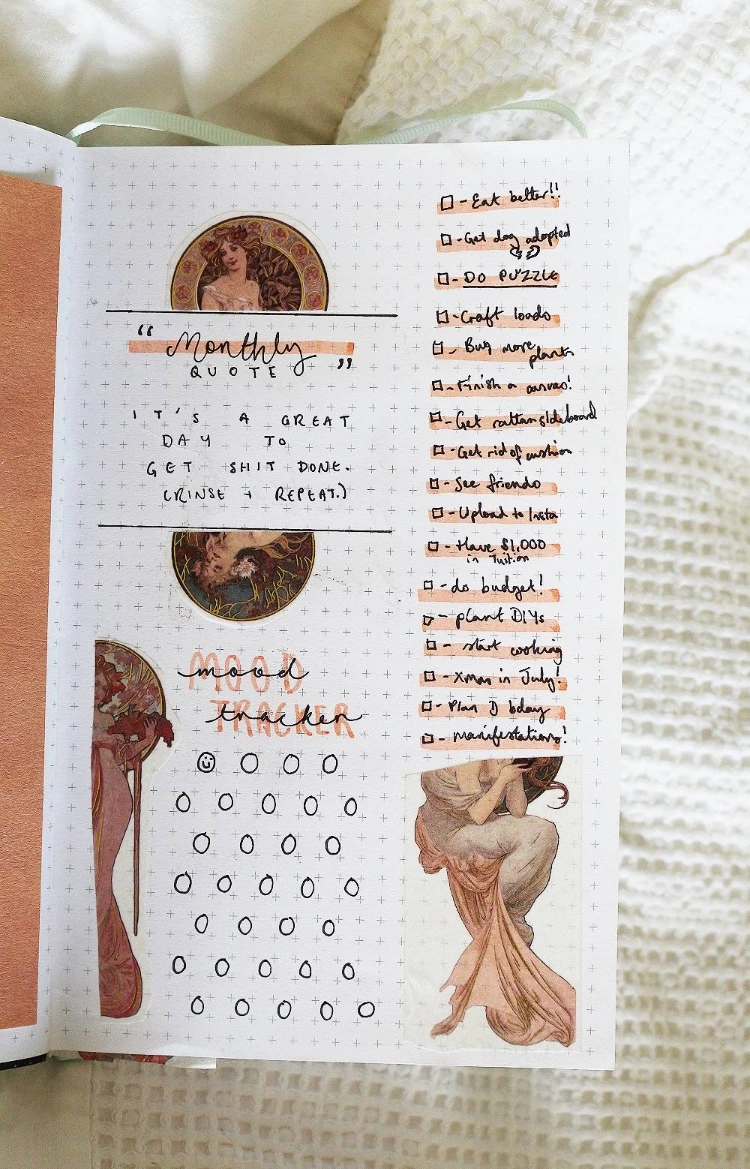 I USED: Renaissance Washi Tapes – Aliexpress (Free Worldwide Shipping) – $4
If you remember my blog re-branding post, you may remember that I have somewhat rescinded the "productivity over all" lifestyle. And, look, I'm not taking that back. (At all. I'm not taking that back a single iota.) But I do think to myself "well, if I'm doing something I really might as well do it well".
And that's the energy for July. But enough about that – let's look at pretty stationery!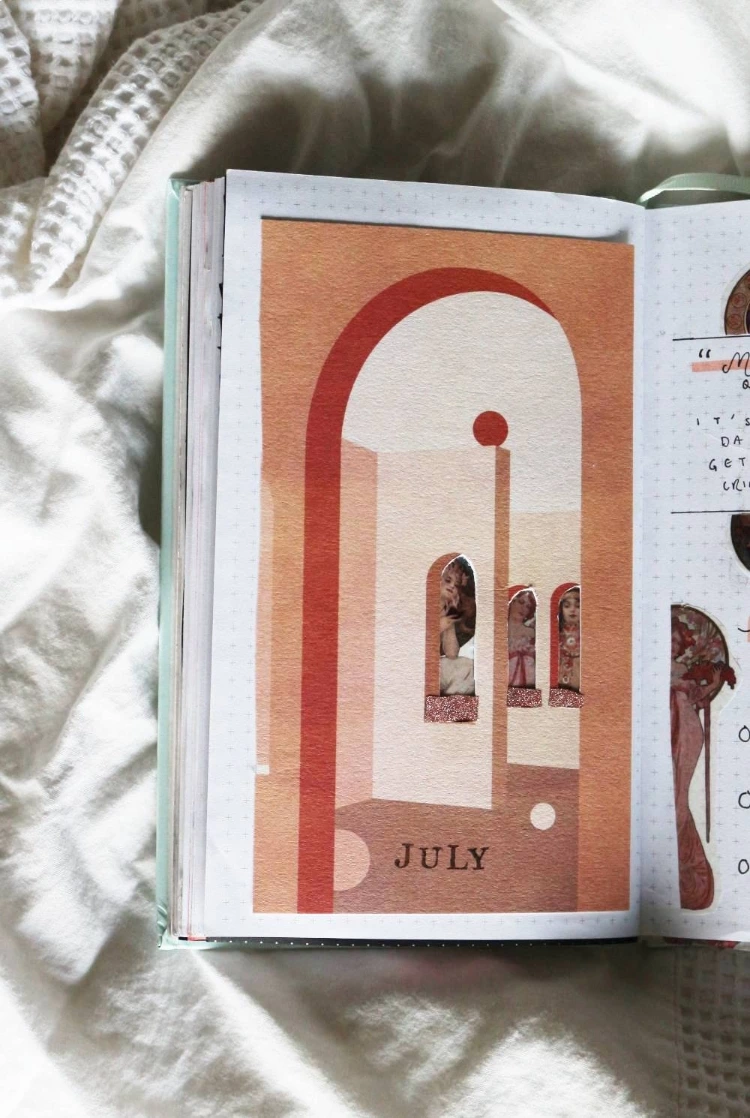 I USED:

If you guys have been 'round these parts before, you'll know that your girl simply adores a good collage. I have no reasoning for why, they're just one of my favourite things to do in my journal. My travel journal featured one, my 2018 journal set-up featured one – hell, one of my latest posts, my June blog goals, featured one. Well, let me not stray too far off brand and kick off my July with one too.
You guys already know about my ongoing obsession with these renaissance washi tapes. Any time I need to get shit done, they're my go to for feeling . . . I don't know, like a creative boss bitch painting woman thing.
My English skills are impeccable, as always.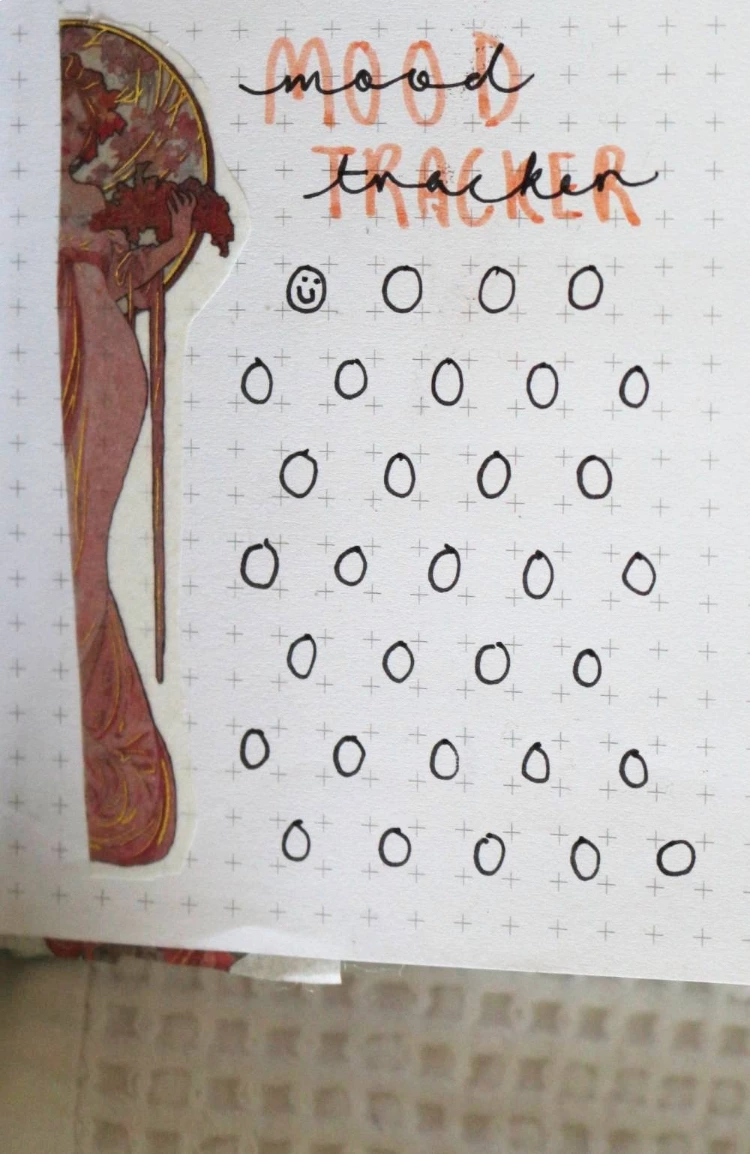 For July, there are all sorts of things I want to keep track of. So much so, in fact, that for the first time in forever I actually included an aptly named habit tracker spread. If you guys are like me and love habit trackers minus the fancy set-ups, I think this spread is super simple and easy to recreate.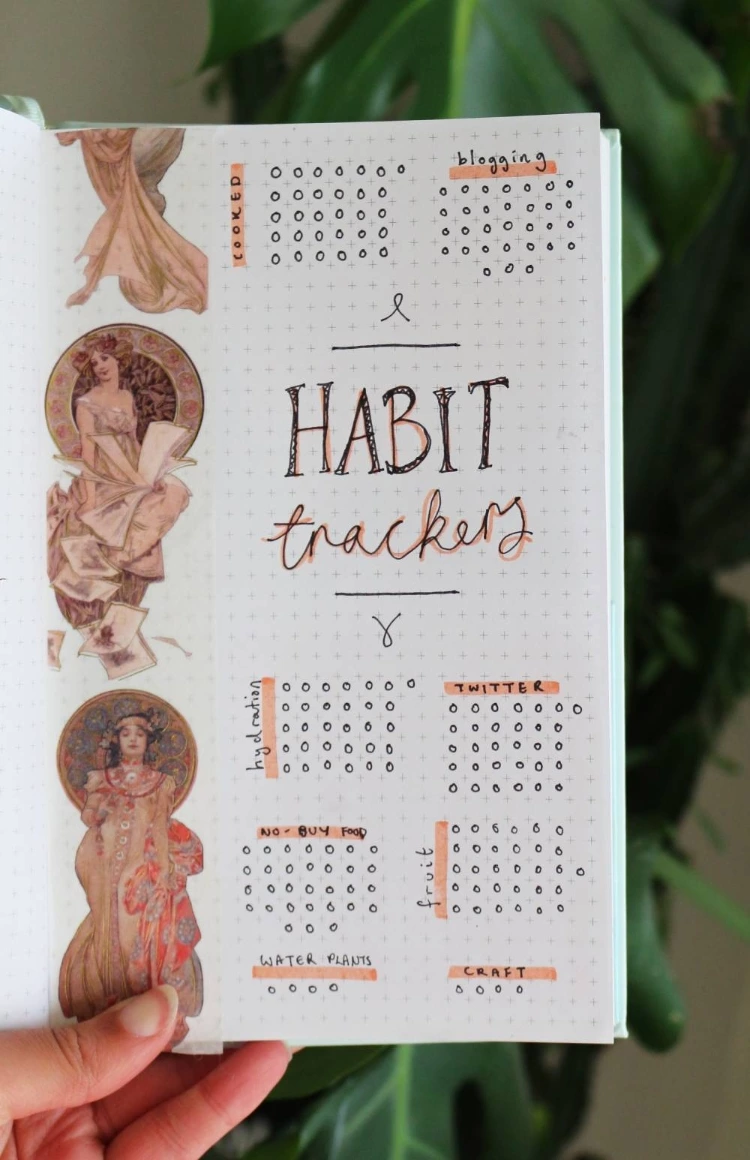 Some habits are daily and some (like watering the plants) are weekly. And some things aren't habits so much as screaming cries for help. I spend $409 on UberEats in June, guys. (That's Australian dollars by the way -slash it pretty much in half to convert to pounds. Still awful, indeed, but it makes me feel far better.)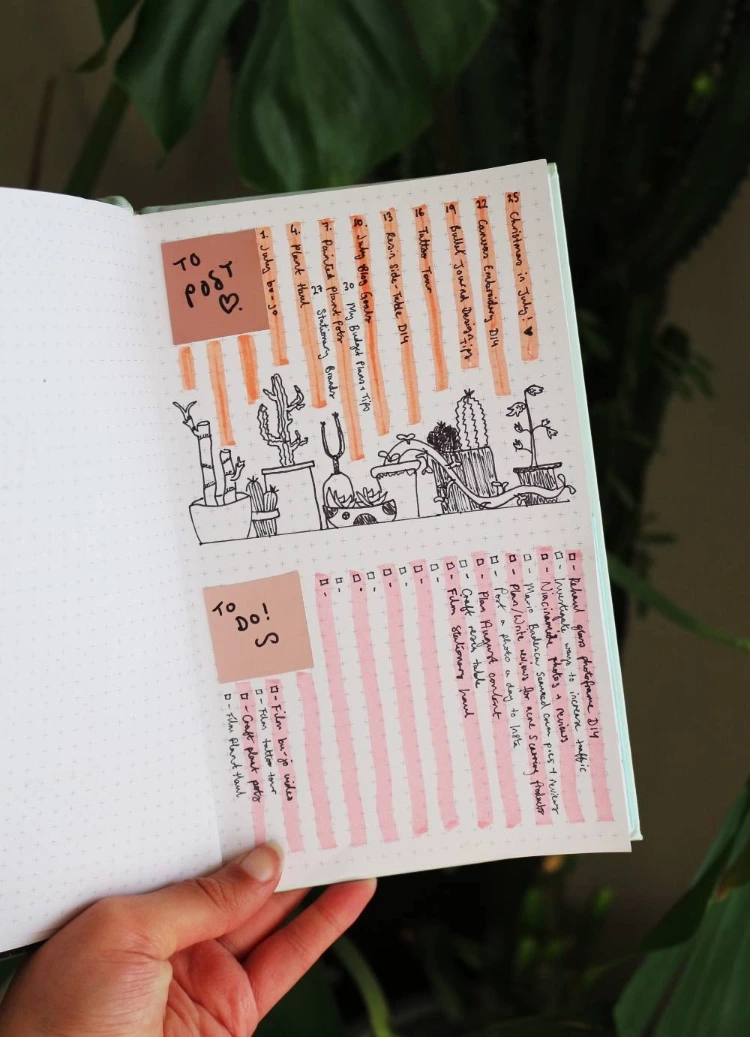 Our penultimate page is one of my favourite pages of the year – it's partially a to-do list and partially a calendar. As you may be able to see, the top half is my post schedule for July . . . and the second is just a big brain dump of blog tasks.
WHAT I USED:

Last but not least is a good ole' wishlist spread! I've found myself needing a lot more recently, forgetting I need things and then being slapped in the face with the reality of "I have a migraine because I've been doing computer admin for 5 hours straight at work and I don't have any glassers". (Weirdly specific? Roll with it, baby.) In an effort to not do . . . well, that, I've created a nice page where I can just write it all down.
Also it's on black dot grid paper, so that's pretty cool.
Anyhoo, I hope you guys enjoyed this post! If you're a bullet journaller like myself, make sure you're following me over on Pinterest. It's a good time.
Do you guys bullet journal? What have you got going on in your July spreads? What did you think of this set-up – and what do you guys have going on in July? As per the always, let me know your thoughts down below!
Peace,

Instagram // Twitter // Bloglovin' // Youtube // Pinterest