Hello, beautiful people and welcome back to collab month! Today's post is in collaboration with one of my favourite bloggers, Maryam from Infinitely a Daydreamer, and I am so excited to share it with you.
Why, you may ask? Two reasons:
1 – Because I'm interviewing the lovely Maryam and she's an incredibly interesting young woman.
2 – Because I get to share my pretty puzzle with you. Oh yeah . . . spoiler alert, my mindful hobby is puzzling. It's good for your brain, don't judge me.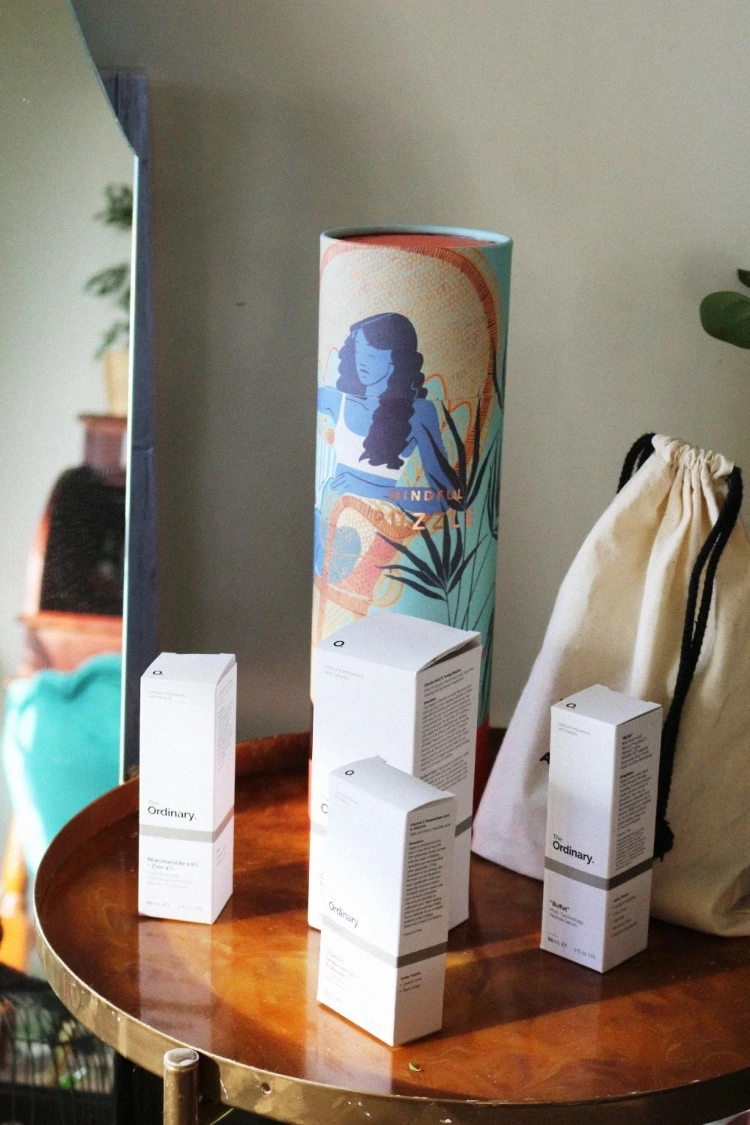 If you're not already familiar with Maryam, one of the standout features for me when I first discovered her blog was her mindful content. She has this wonderfully calm energy, from her writing style and topics to the choice of photography. One of my favourite posts of hers, 50 easy ways to be mindful, actually inspired me to start introducing mindful practices to my everyday routines . . .
Which is why I thought something to do with mindfulness was a must for our collab! So today Maryam and I will be sharing our mindful hobbies – and a little interview on each of our blog's!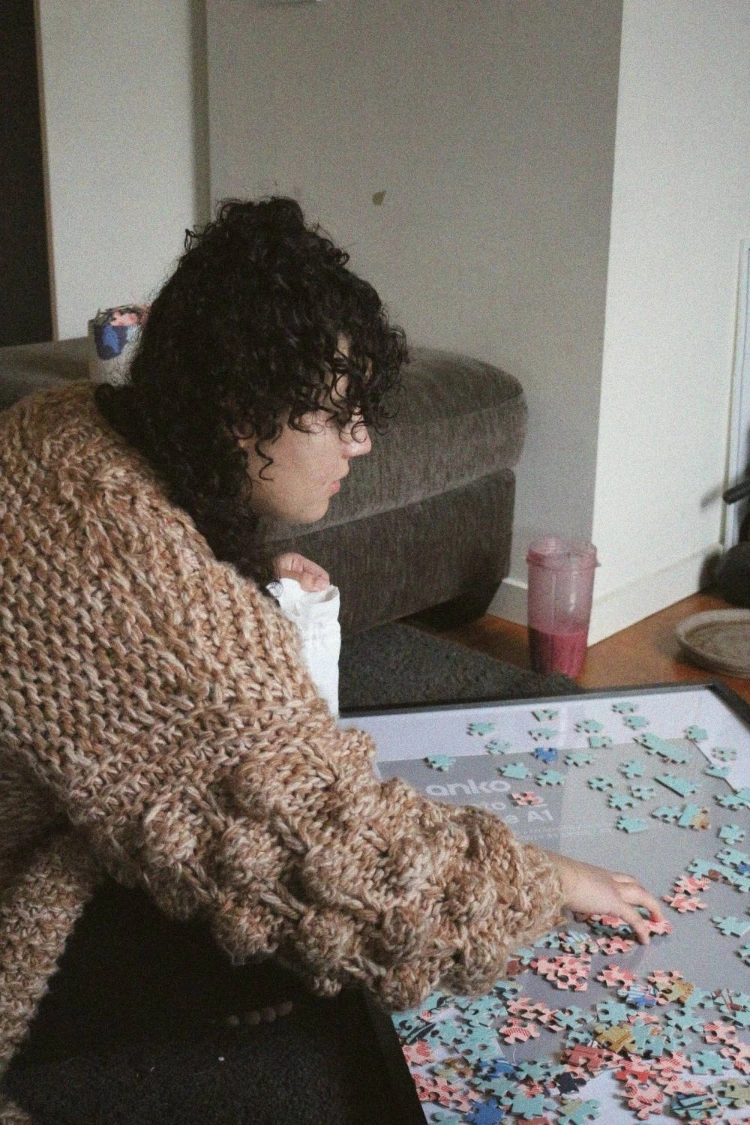 For me, my mindful hobby is puzzling. My boyfriend and I have been in lockdown for coming up to 6 months (6!!) and pretty early on decided we wanted to find some off-screen hobbies. Puzzling somehow was the first thing to come up – and since then, we've been hooked!
My brand of choice (oh yes, I have a brand of choice. I'm fancy, I know) is OkayLady. They feature artwork of small artists – and the artist gets a commission of each sale. This appeals to me on so many levels. Supporting small artists? Love. Getting a cute wall piece after the puzzle is complete? Also love. And doing fun brain activities rather than staring vapidly at social media?
Big time love.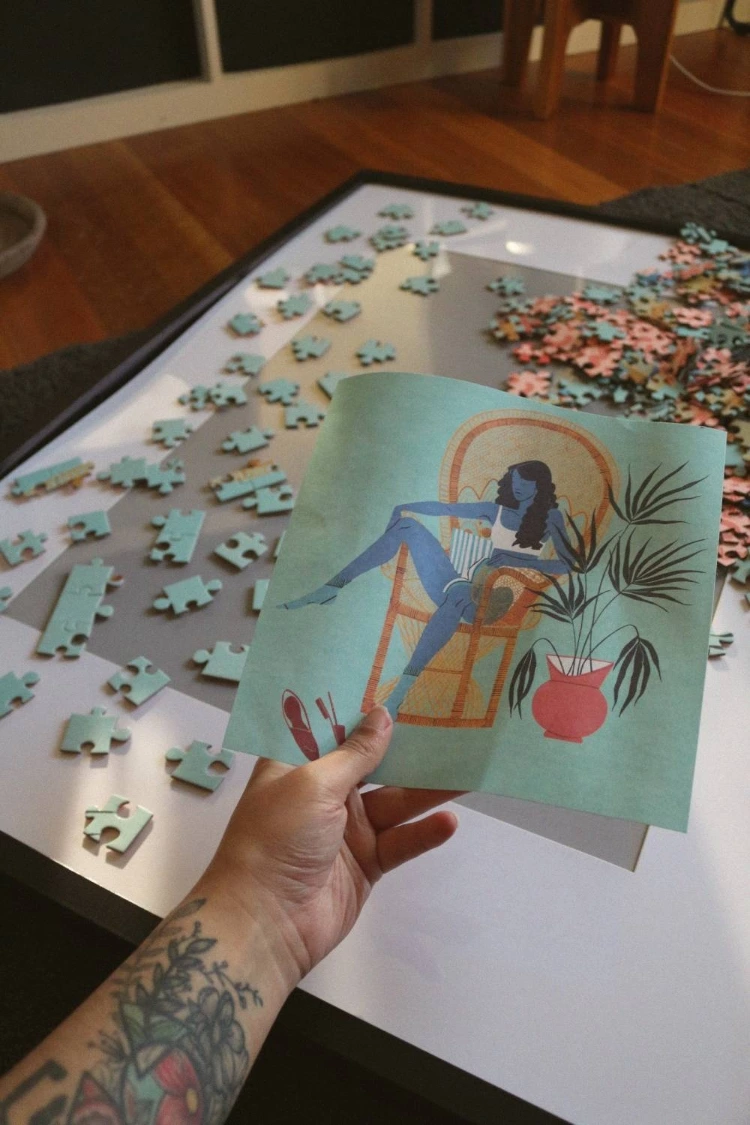 My current work in progress is this bad boy. I love the overall vibe of the image – and I can't wait to finish it so I can hang it in my office!
Now you know what my mindful hobby of choice is, let's hear from the mindful queen herself! I've got a fun little interview with Maryam here for you all . . .
1. What three values define your success?
I'd say my perseverance, passion and love for the content I create and ability to see the bigger picture. I'm enthusiastic and driven when it comes to giving a voice to the things I believe in and approach my content creation work with fresh eyes each and every day. We are presented with countless new opportunities and our only job is to embrace them.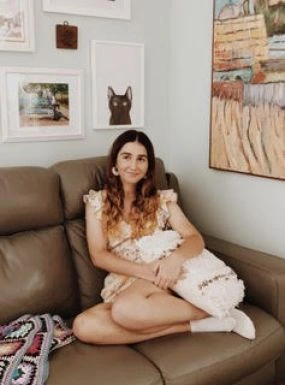 2. Are there any skills or hobbies you want to learn over the next year? (Or cool ones you've picked up!)
The skill I'd like to pick up over the next year is learning Spanish. My boyfriend is half Dutch/half Hispanic and speaks Spanish fluently. From what he's told me, he knows a slang dialect of Spanish rather than the Spanish you'd be taught through a tutor or app, but it's still a step I'd like to take. I'm half Maltese/ half Pakistani and speak neither language, but he is making the effort to learn Urdu, so I wanted us to be able to communicate in his native language at least. Another skill I'm interested in perfecting is my hand lettering and calligraphy. I'm still at the beginning stages after a few years of on and off practice, so would like to dedicate some proper time to this!
3. If someone published a thought piece or interview with you, how would you like them to describe you?
I want to be seen as someone who is authentically themselves and aims to inspire not through striving for perfection, but for sharing reality and spreading positivity and light.
4. If everyone who ever read your blog could take one message away from it, what would you like it to be?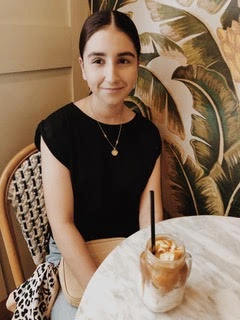 My hope is that all my readers will find my content down to earth and will be able to resonate with what I share. At the same time, I want to encourage everyone to take away what they will from my posts and then filter those messages through their own truth. To explain this better, I have a Weekly Inspiration series where I share quotes designed to inspire and give you those good vibes. They'll frequently have specific mentions of Religion and while I don't subscribe to any particular faith, I may resonate with a certain story or aspect of the religion that is mentioned. Therefore, I'll share, hoping that others find it meaningful and fill in the blanks with their own beliefs.
5. For someone new to their self growth journey, what are 3 areas you suggest they tackle first?
First and foremost, I'd suggest people new to their self growth journey make a list of all traits they currently have or hope to acquire. Next, they should look into ways of glowing up- externally is one matter but internally is another completely. There are no shortcuts to doing the inner work. That is what will ultimately heal and transform your life. Finally, they should familiarise themselves with the Law of Attraction. In simple terms, the Law of Attraction is the belief that one can manifest more of what they are giving out to the Universe. By getting very clear about what they hope to attract, one will begin to live and be at a certain positive frequency and that will start a domino affect. More of the same energy will be concentrated on that individual and their endeavours.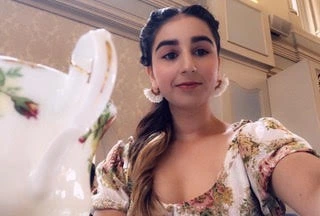 I began my Law of Attraction work in early 2019. I was on holiday and had a lot of time on my hands to reflect on the past year and think about my goals for the time upcoming. I decided to start writing in my new journal and detailed my plans and aspirations for the next twelve months. I made sure to be as specific as possible and talk about any and every aspect of my life that I wanted to see growth with. I banished any thoughts about what was and wasn't realistic to aim for as I felt that thinking would only trap and box my aspirations. I talked about health, relationships, my blog and instagram, my living situation and more. Within a month of putting pen to paper I'd seen enormous shifts in my reality- I moved from an old townhouse to an apartment so new they'd just finished building it. I started a new school and fostered plenty of strong friendships. I met my partner who I've been with for over a year and a half. Around this time, I also saw significant blog growth and started to get noticed by brands. I became an ambassador for a scrunchie business run by two lovely girls and soon moved on to bigger collaborations with big names like Caseapp.
***
Thank you again for collabing with me on this post, Maryam! If you guys haven't checked out her content, well, what are you waiting for? Go! Run! You'll love it, I can guarantee that.
Alright, friends, this post is getting real chunky so I'm going to end it here. I hope you guys enjoyed – what are your mindful hobbies? Did you enjoy Maryam's interview? Let me know your thoughts down below!
Peace,
Instagram // Twitter // Bloglovin' // Youtube // Pinterest