Hello, beautiful people, and welcome back to my corner of the web! Does anyone else feel like it has been a while since I've posted one of these? Welcome to my November bullet journal set-up.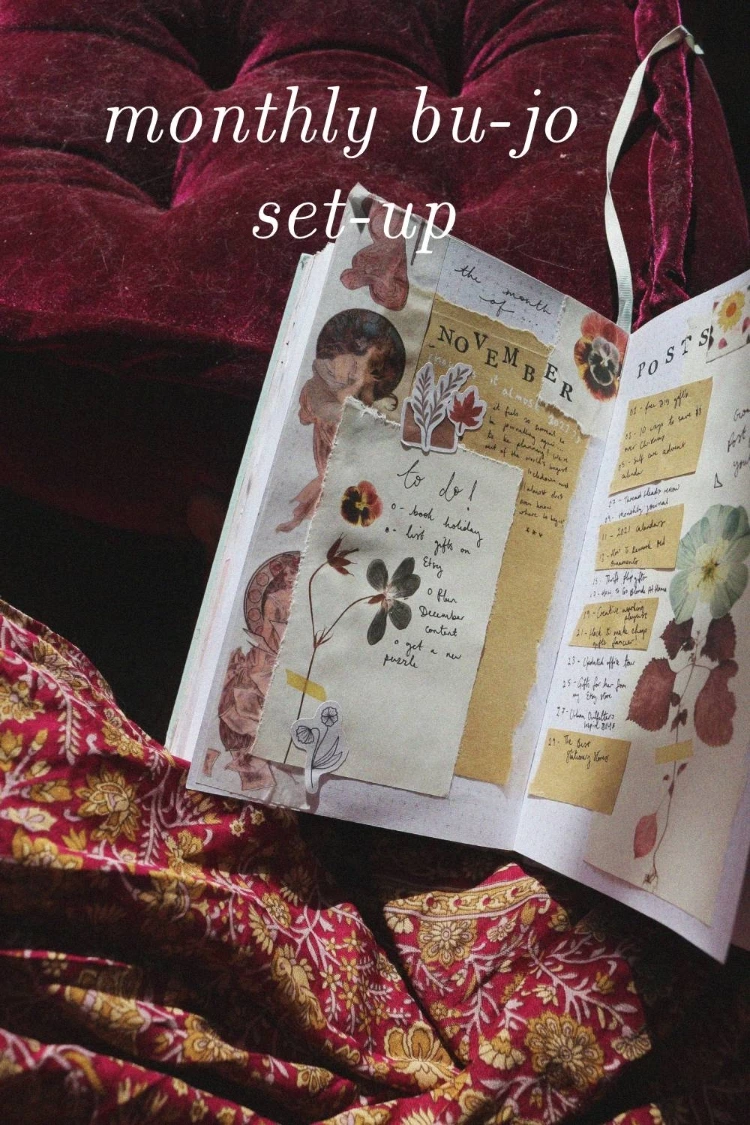 To be honest with you, I pretty much stopped journalling for a few months there. Melbourne was in the world's longest lockdown, so there's not been much of anything to plan! (Speaking of which – of all world records, not gonna lie, I'd rather have not been part of that one. At least the government cares, though, right?)
But we are back open for business! Life can resume – and Christmas is just 'round the corner. All of which means there is fun stuff to plan once again . . . and so, my beloved journal has been dusted off and decorated once again. What I have taken away from the past few months, though, is that how I enjoy using my journal has changed.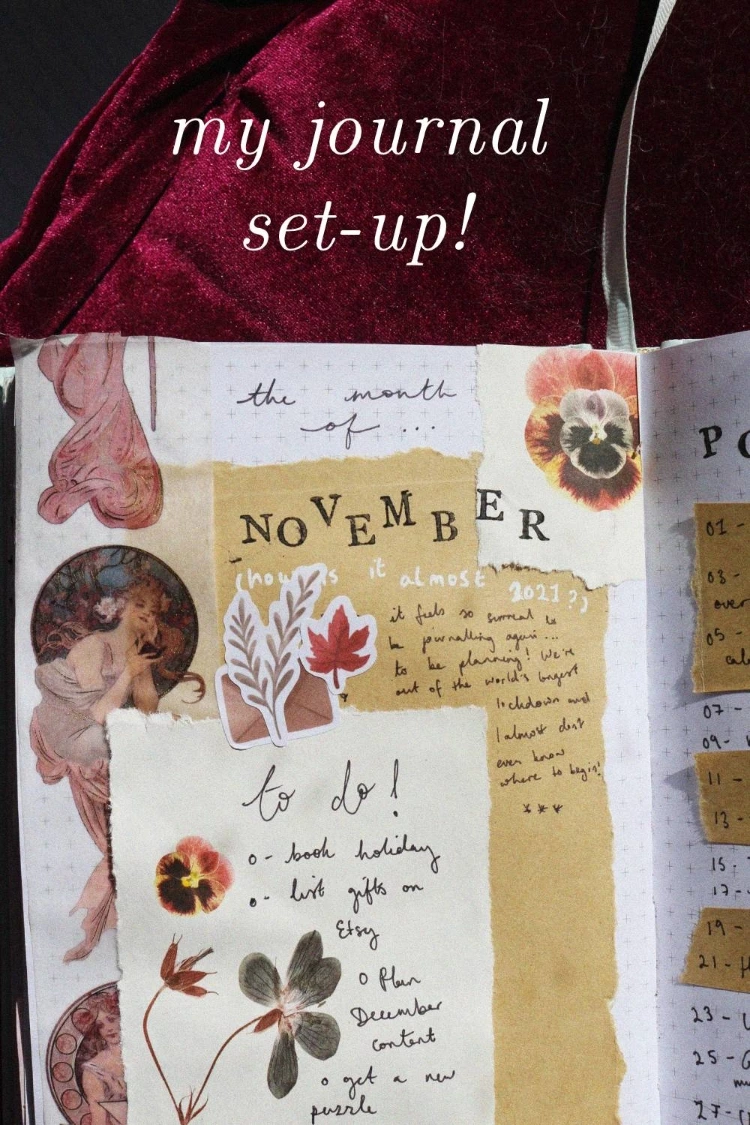 Before, I really liked to use my journal as almost a scrapbook. A convenient place to store memories and important dates. Well . . . no dates in 2020 have any sort of of importance and the only memories I have are of watching TV. (And, look, as much as it felt like a close friend moved away when we finished all 7 seasons of New Girl within two weeks, I still acknowledge that it was hardly a noteworthy event.)
So scrapbooking is out. Blog planning, however, is in. I love to use physical planners and paper to plan things out – something about being able to physically set up, view and check off things just really engages my brain.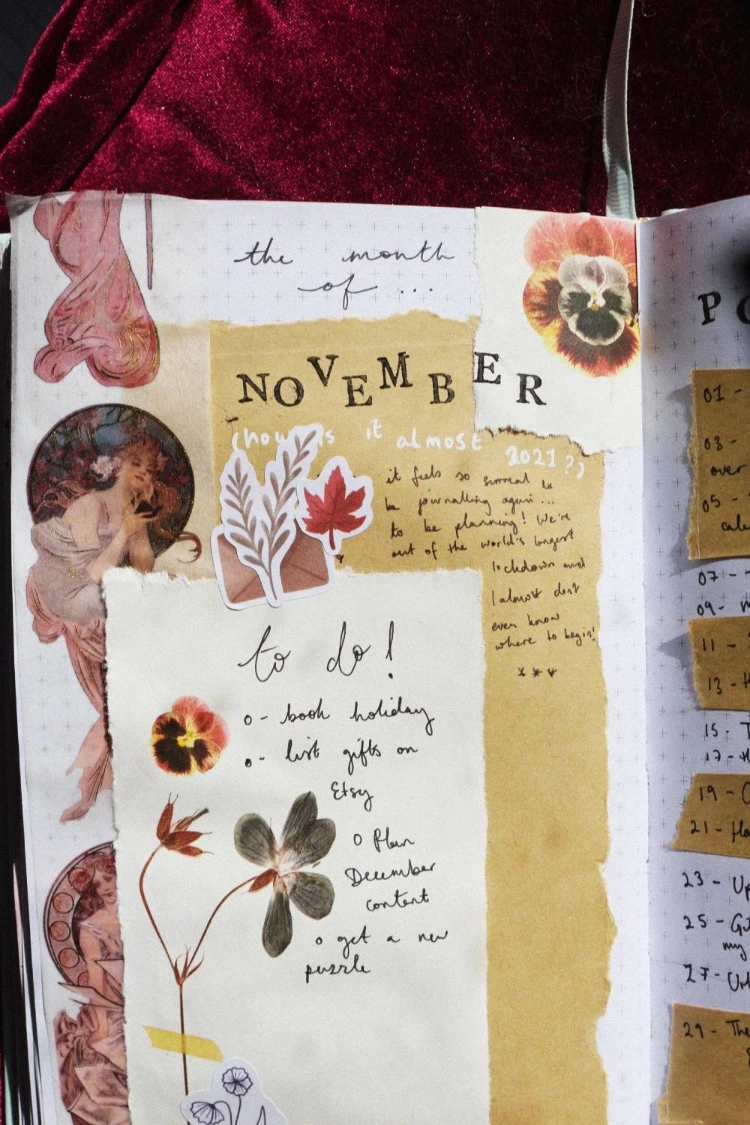 But anyways: let's talk about the setup! For my monthly title page, I used my tried and true favourites: collages and vintage letter stamps. If you've read even one of my journalling posts, you'll know how much I love a good collage. Primary school arts and crafts? My jam.
Next up, I have my post calendar. Setting this up at the beginning of the month really helps me to get organised with writing, shooting and preparing ahead of time. (Plus, making sure I don't totally overload you with Christmas content. Because I'm super tempted to. Just saying.)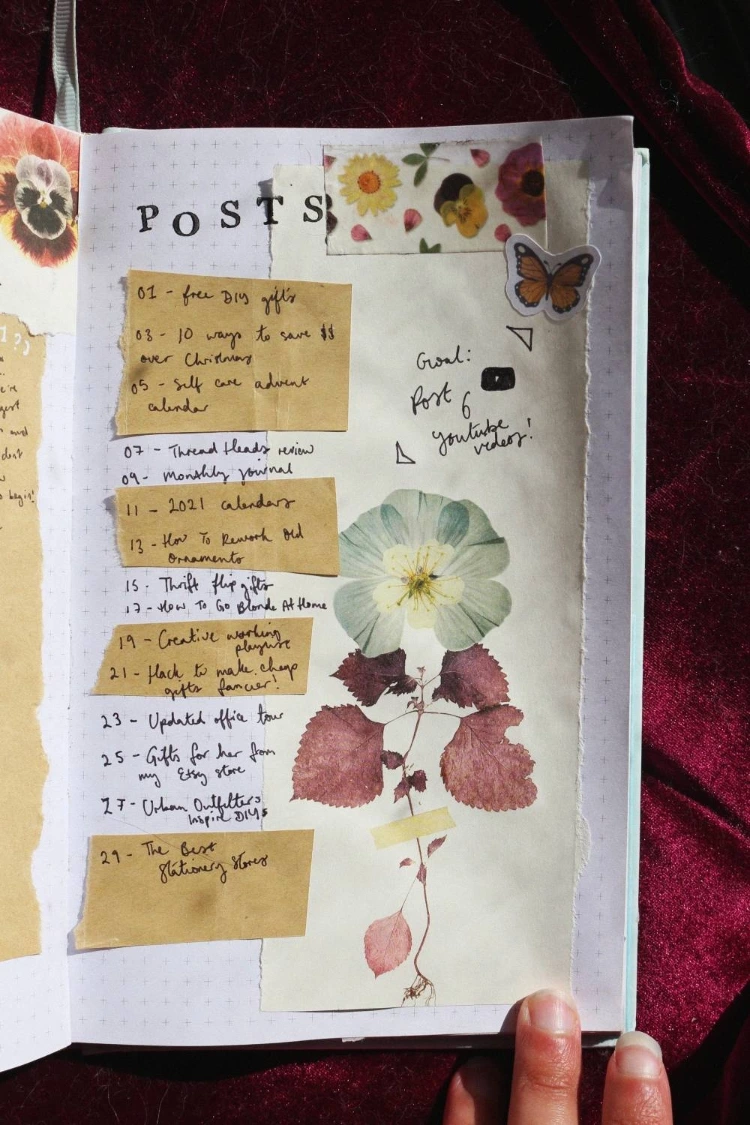 Another spread I included this month was an idea dump. I've seen these done all over Pinterest over the past few months and they just look so helpful.
I don't know if you've noticed my increased presence in your email inbox, but I'm trying to ramp my content up to posting once every other day. (Why, you ask? Adsense, baby.) Having an idea dump gives me a really convenient place to just get all my ideas out onto one page for future reference. Very handy!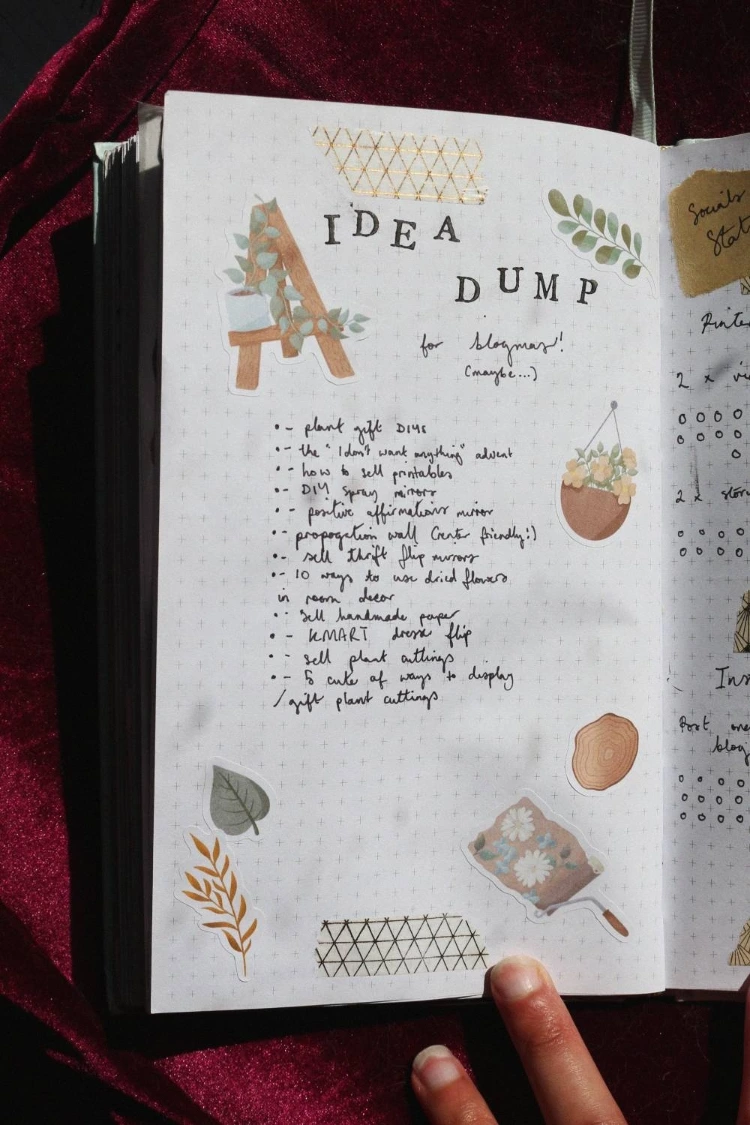 And on the flip side is a handy little dutch doors set-up that shows my social media goals and my to-do list for the month. It's basically all blog related, but really helpful for breaking down my (sometimes overwhelming) task list!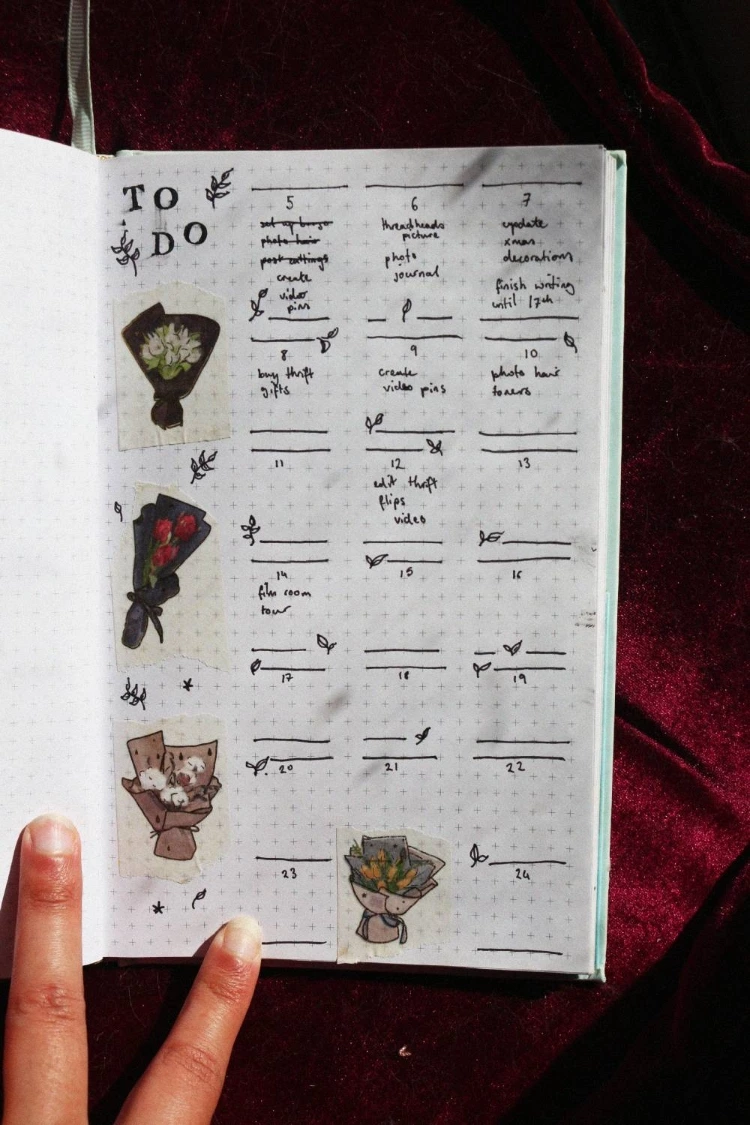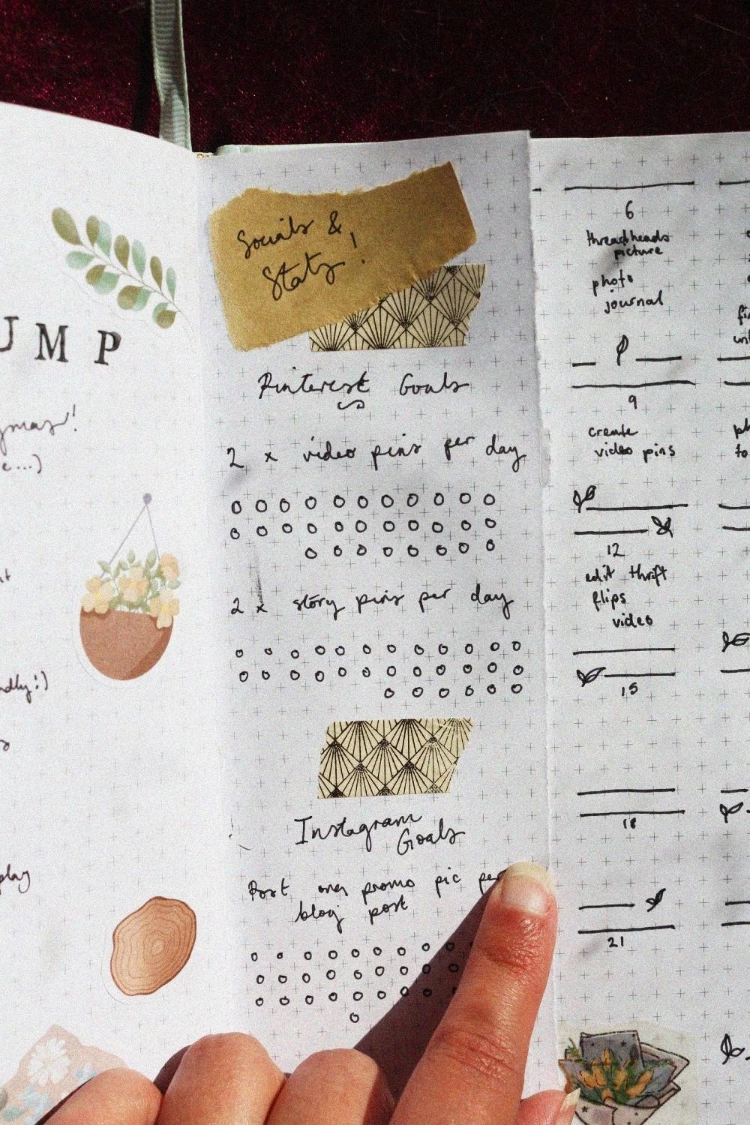 And my last spread so far is all about planning for December. I'm definitely considering taking part in Blogmas . . . but at the same time, summer is here and Melbourne has just been let out of our lockdown! So I'd also love to not be on my laptop 24/7, you know?
On the other hand, I would love to be able to quit my job in the new year and Blogmas would be a great chance to pump out some content and boost my income. Decisions, decisions!
For my planning ahead page, I used some of the leftover handmade seed paper I created in my free DIY gift ideas tutorial.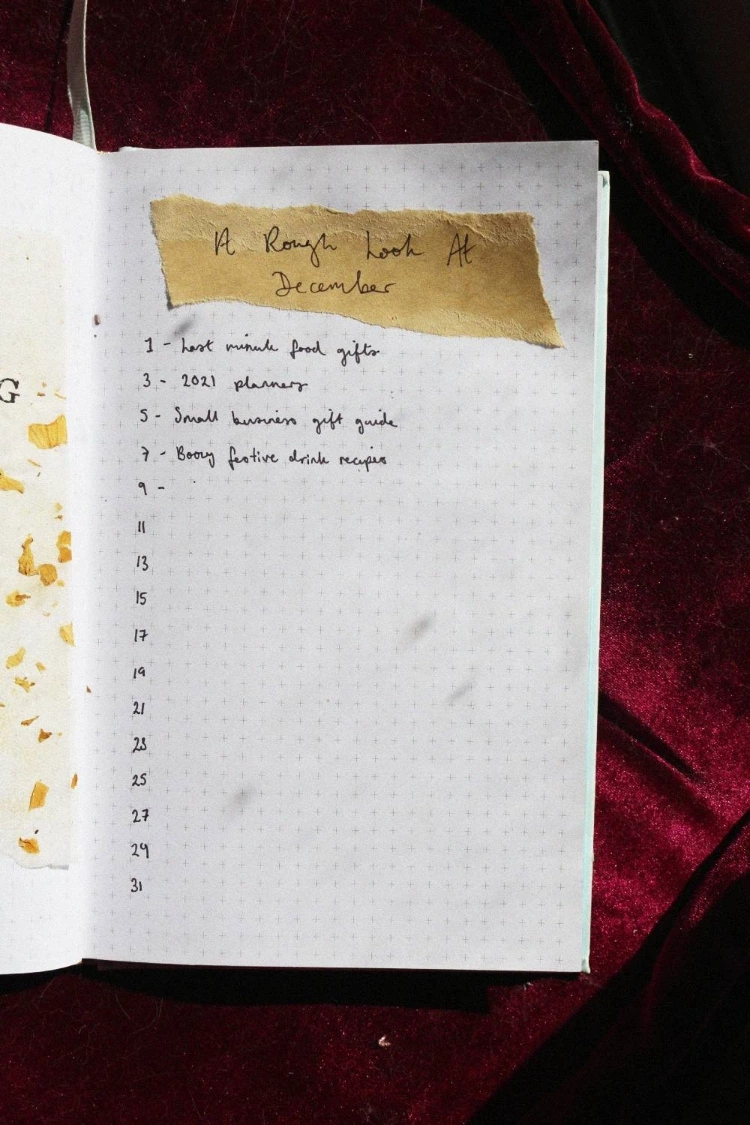 And that's about it so far! I definitely still have a ways to go if I do want to participate in Blogmas. Anyways, my loves, that's about it for this post! If you enjoy bullet journalling, make sure you're following my Pinterest board.
Did you like my bullet journal set up for the month? Do you journal yourself? And, if you're a fellow blogger, are you going to participate in Blogmas this year? Let me know your thoughts down below!
Peace,
Instagram // Twitter // Bloglovin' // Youtube