Hello, gorgeous humans and welcome back to my blog! I'm so glad we've got all of this month's content scheduled because whew my mind is not there. I hope nobody minds too much that I've not been very active; life has just been hectic recently and I've needed a bit of a mental break.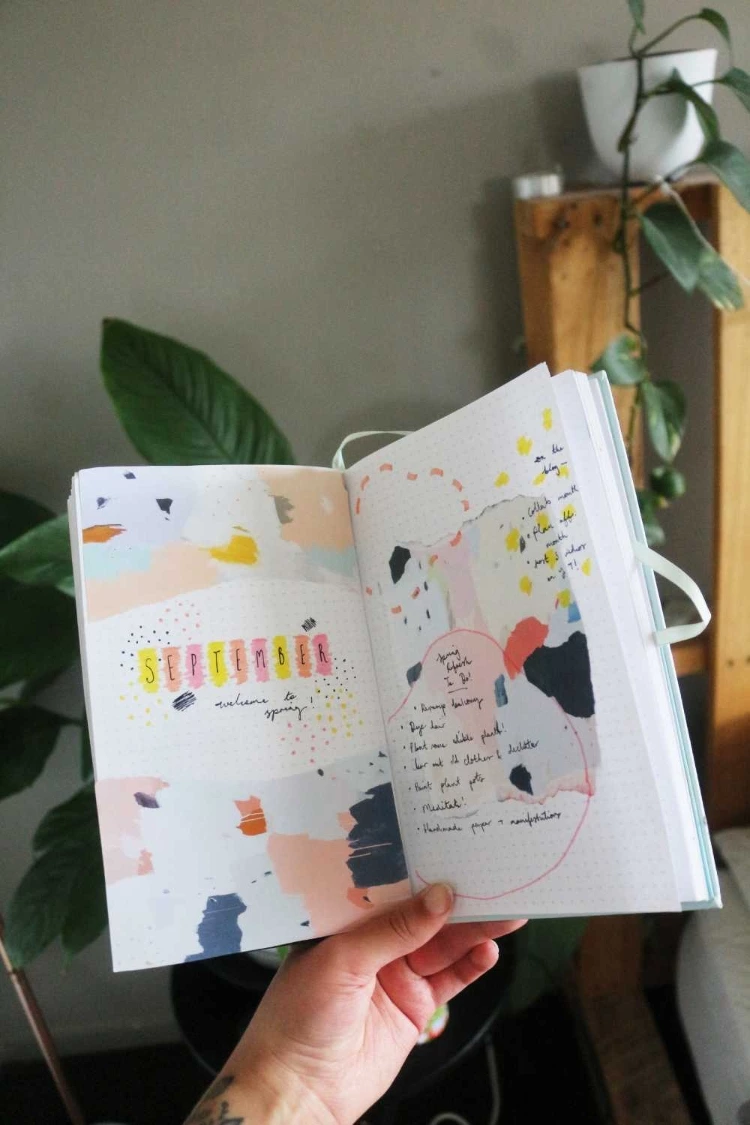 Today's post is in collaboration with the lovely Rossy who you may know from AyrGalaxy! This post is actually in collaboration with her new lifestyle blog, AyrIntake, and I'm so excited to share it with you! Rossy's main blog is fabulous and she shares all kinds of stunning makeup look, but her lifestyle blog features more of the bullet journalling content I also love from her.
Basically, go check both of them out!
Whilst coming up with ideas for this collab, Rossy and I realised that we live in quite literally opposite points on the earth. She's moving into Autumn and down here in Australia we're just starting to creep into Spring. (Thank God! I've had enough of the sad weather, being stuck inside is sad enough.)
To welcome in the new months, both of us will be sharing a bullet journal spread! If you're heading into Autumn, you've got to check out Rossy's Autumn Buckletlist – and if you'd like some spring motivation, I've got you covered.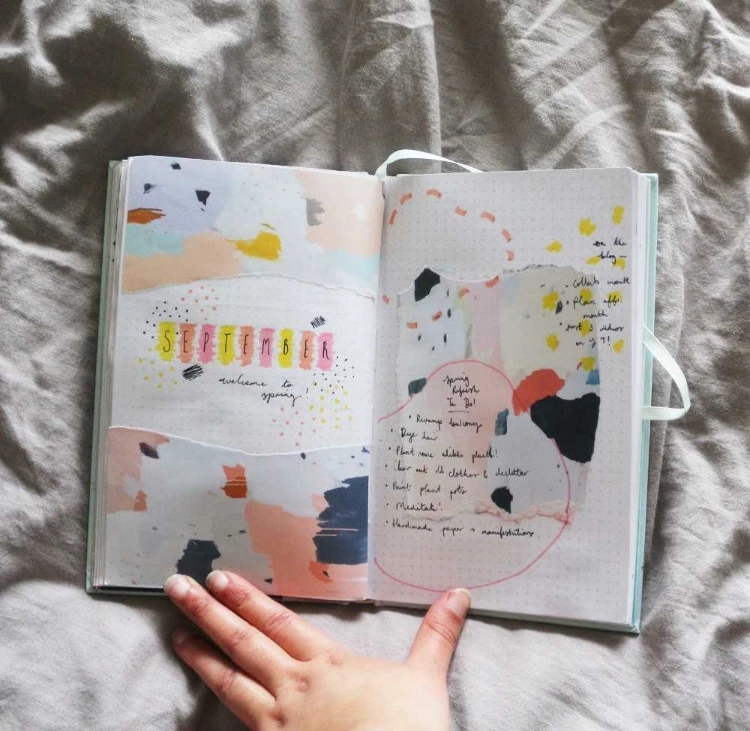 For September, my theme was all about fun! Bright colours, patterns and all round good vibes. Surprisingly, I've managed to meet most of goals (it doesn't feel like it, but hey – who's gonna complain?).
I did also set myself a challenge of a doodle a day to try get my creatives muscles flexing again and . . . well, that went about as pathetically as you can imagine.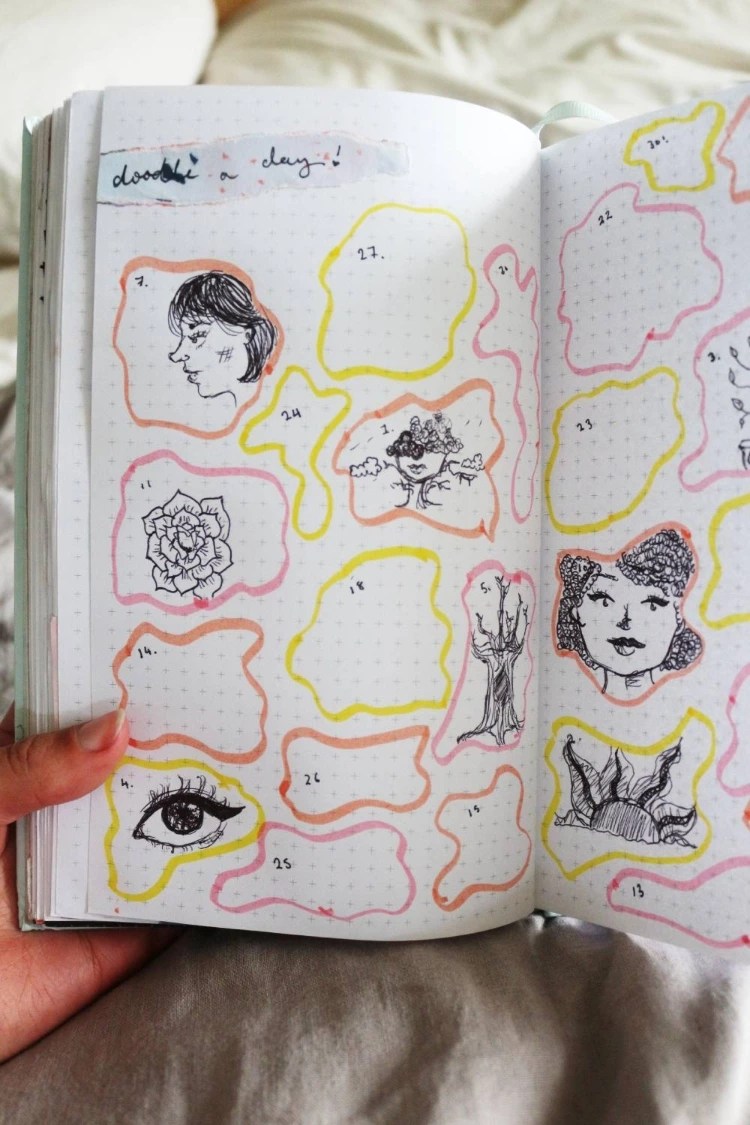 I'll definitely be giving this challenge another go – I used to be able to actually draw, so it would be nice to get that skill back. (Also, I reckon this filled in would be a super cute journal spread.)
I love using Spring as a chance to get my shit together and the first thing to review? My finances.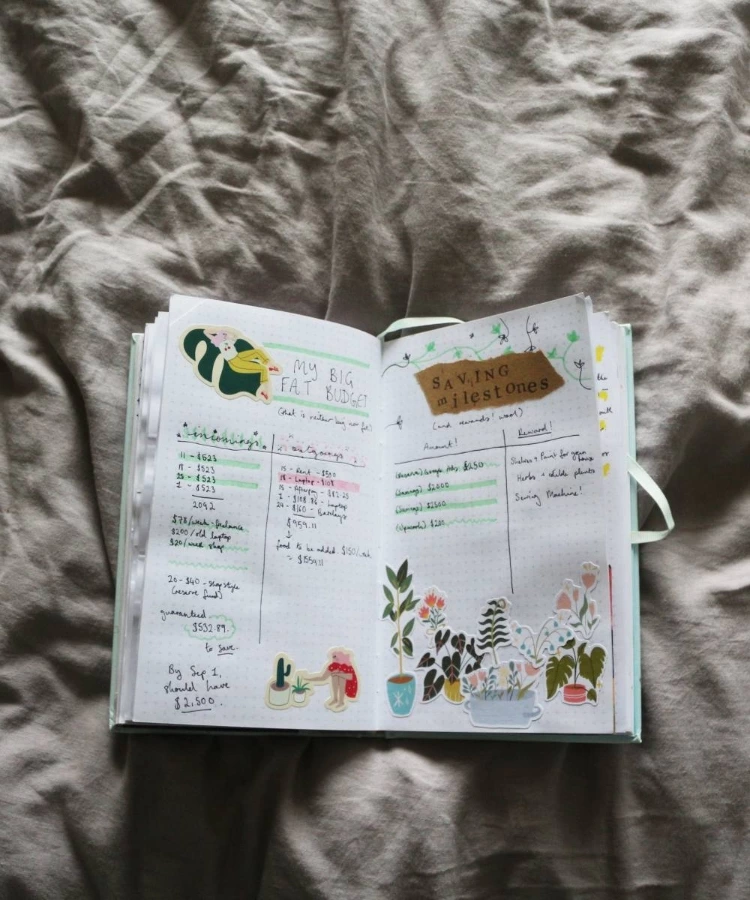 I love using my journal to set budgeting goals and track my spending – some people prefer digital, but something about having figures physically written in front of me helps everything click in my brain.
I always have a budgeting spread and then a separate page dedicated to plotting how to earn more cash. That said, I've actually got a whole post coming up about some of my latest ventures, so I won't include that in here . . .
Alright lovelies, that's just a quick update from me! I hope you guys are all doing well – I'm going to go ahead with all my scheduled collab posts for the rest of September, but I'm not going to be too active until 1st October. There's just a lot going on with work at the moment, so I'm having a bit of a break from blogging for a few weeks so I don't burn out and start yelling at customers on the phone.
Peace,
Instagram // Twitter // Bloglovin' // Youtube // Pinterest