An extensive review of the Elizabeth Arden Retinol Ceramide Line Erasing Serum capsules, their benefits and whether they're worth the splurge! (Plus a look at their environmental impact.) Affiliate links in post.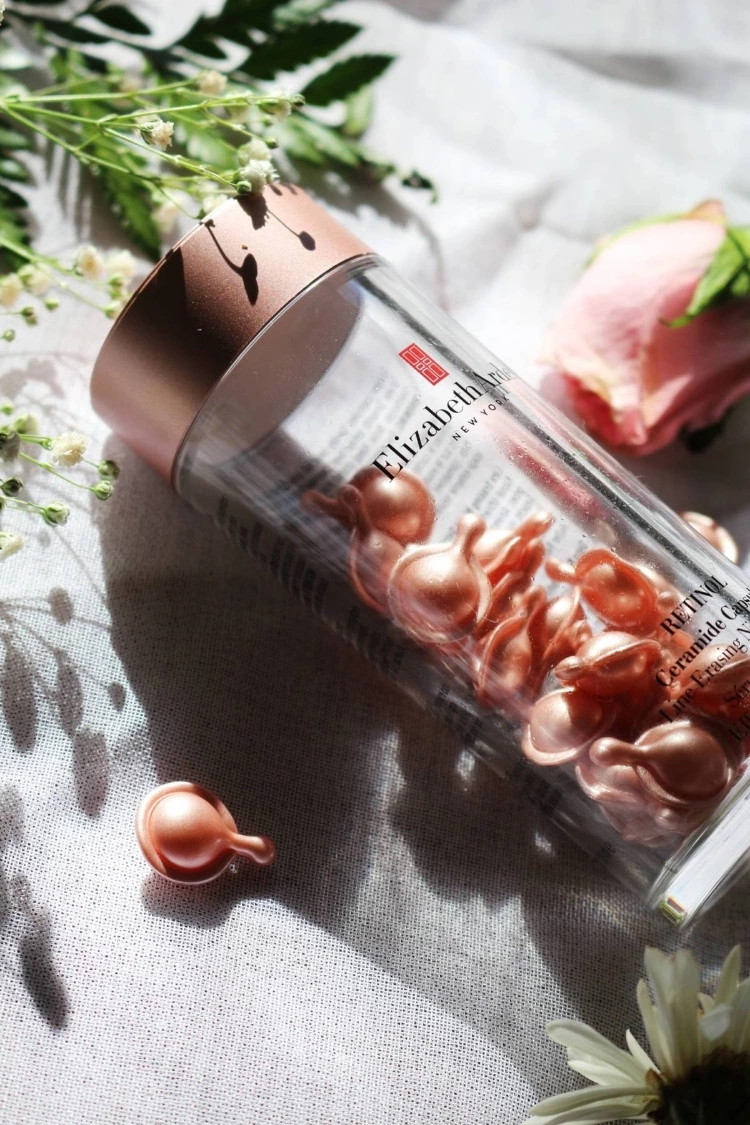 Hello, beautiful people, and welcome back to my corner of the web! Today, I'm going to be talking about one of my favourite topics: skincare.
If you've followed this blog for a while, you will know the battle I have had with my skin. For years I had infuriating acne . . . and the search to heal my scarring lead me to retinol!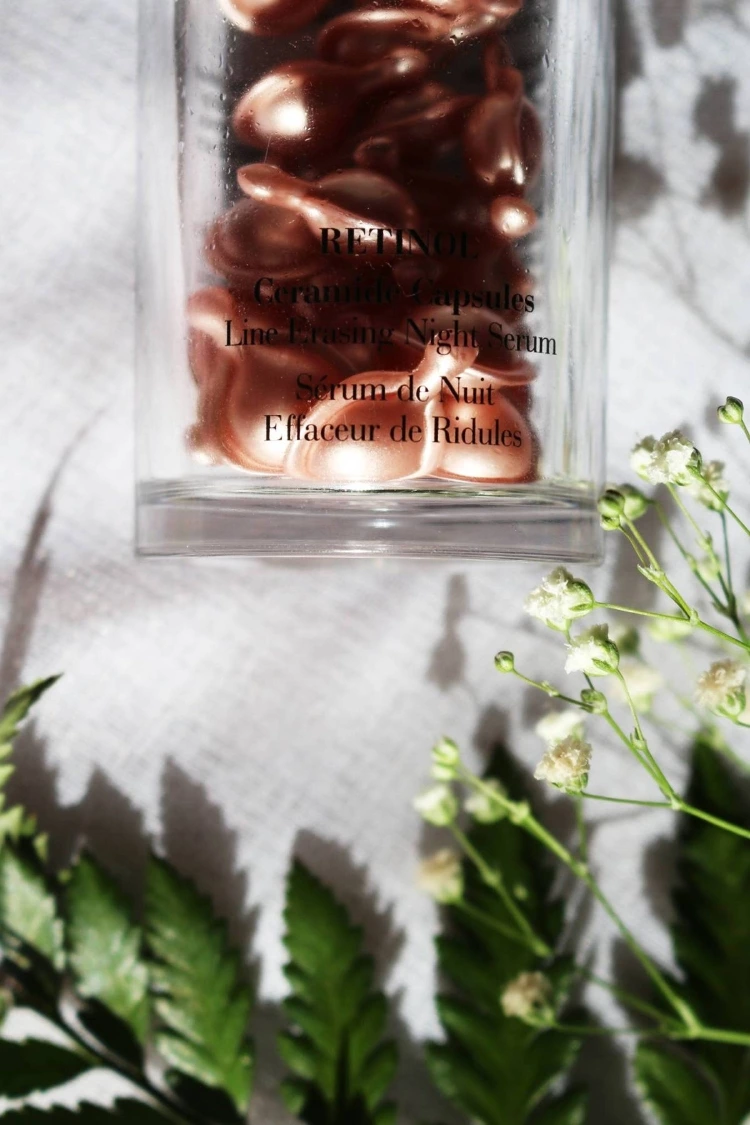 Retinol is a miracle skincare ingredient that's great for anti-ageing, reducing lines and (in my experience) fading acne scarring.
Now, I've been using The Ordinary's Retinol Solutions for years and I adore them . . . but, after my experiment into testing luxury skincare last year, I realised high-end beauty products can definitely be worth the price difference. So it was time to upgrade my night serum! And boy am I glad I did.
FIRST . . . ARE THE CAPSULES BIODEGRADABLE OR PLASTIC BASED?
Before we jump into the review, let me get the most important thing out of the way: how environmentally friendly are the capsules? Good news – they're plant based and biodegradable! (Aside from the bottle they come in, no plastic. We love to see it!)
Joy from Mademoiselle Lantern shared a brilliant post about sustainability and conscious consumption with beauty products. It really stuck with me, so the fact the capsules aren't plastic is a really important factor. (And yes, you should check out her post.)
WHAT SKIN TYPE WOULD SUIT THE ELIZABETH ARDEN RETINOL CAPSULES?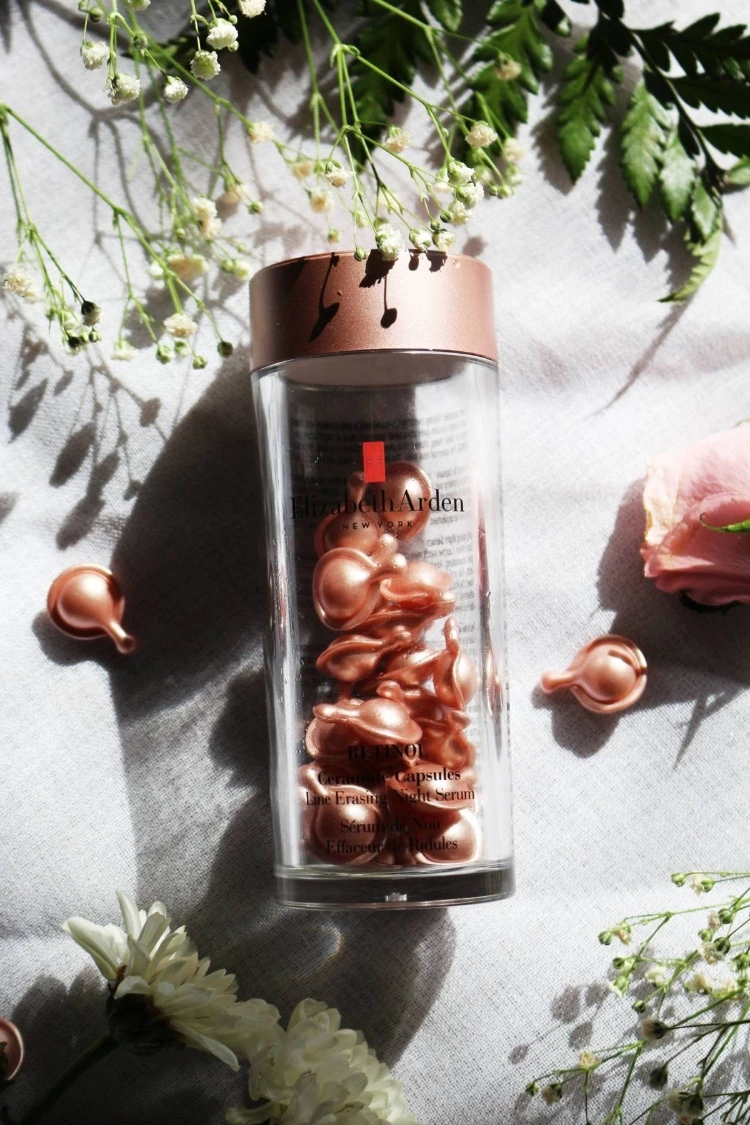 A common issue with retinol products is that they can be drying and irritating to skin. Fortunately, Elizabeth Arden seem to have cracked that puzzle!
The use of moisturising ceramides in the formula means this is a hydrating (yet lightweight!) serum suited for any skin type. I have combination skin that is oily by nature, with severe dry patches due to Accutane, and my face loves this.
WHAT BENEFITS MAKE ELIZABETH ARDEN'S CERAMIDE AND RETINOL CAPSULES WORTH THE SPLURGE?
For a girl that normally pays $15 for her night serum, the $86 price point was a bit steep. That said, I 100% think these are worth the money . . . let me tell you why!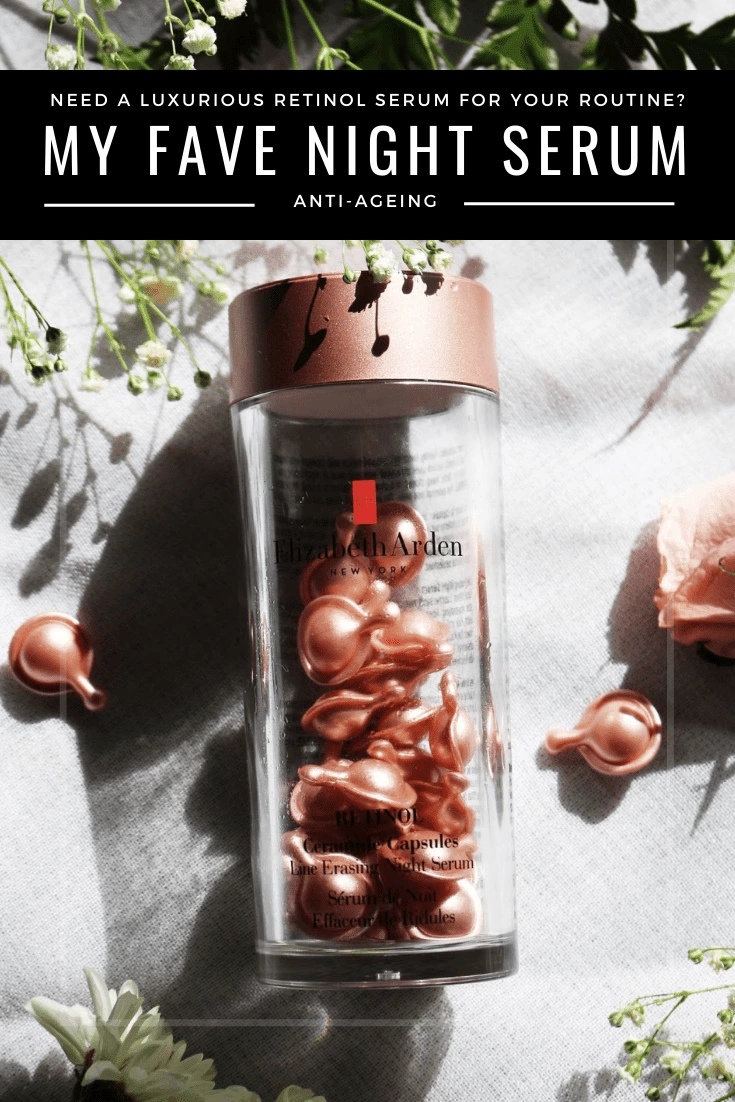 The capsule design prevents the retinol solution from bacteria and environmental contamination. It's always fresh, clean product touching your skin!
You get 60 capsules in the bottle! The general consensus seems to be that you should use retinol every 2-3 days (and you definitely only use it at night), so 60 capsules could easily last you 4-5 months!
The amount of serum in the capsules is perfect! One capsule is more than enough for your entire face, without having to skimp on certain areas.
Then there's the obvious fact that this serum works amazingly. You wake up with smooth, soft, glowy skin after the day after using it.
The serum is preservative and fragrance-free so there's no irritation when you apply it to your face!
Plus, over the past few months of use, I've seen my acne scarring fading even more.
RELATED POST: TOP PRODUCTS THAT HEALED MY ACNE SCARRING (WITH BEFORE & AFTER PHOTOS).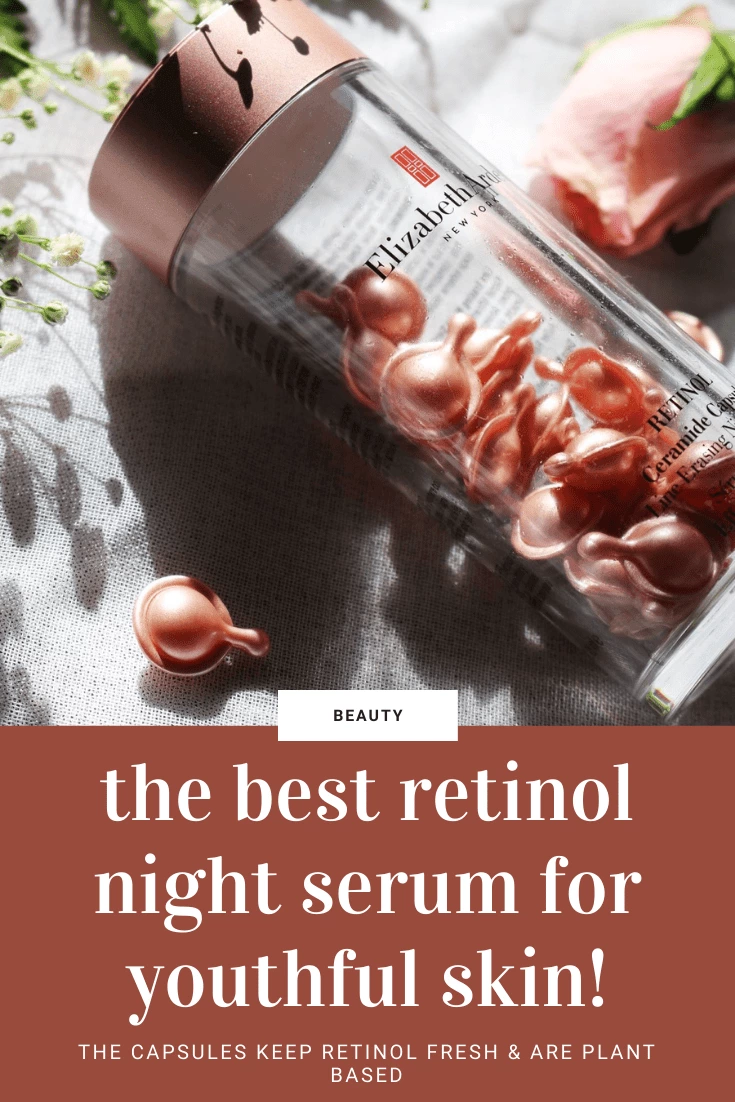 As I'm sure you can tell, I cannot recommend these capsules highly enough. If you're in the market for a new night serum, I vote give them a try!
Love the sound of retinol, but not the $80 price tag? That's fair! Check out my review of The Ordinary's Retinol Solution for a cheaper alternative!
Alright lovers, we shall end at the end! I hope you enjoyed this review – are you a big retinol user? Have you ever tried these? Would you? Let me know your thoughts down below!
Peace,

Instagram // Twitter // Bloglovin' // Youtube // Pinterest