The Christmas season is just around the corner, and that means it's time to start decking the halls! If you're looking for some unique Christmas ornaments to add a touch of personality to your home, look no further than Etsy. There are tons of talented artisans who create one-of-a-kind ornaments by hand, and we've gathered 10 of our favorites for you here. Whether you're into traditional Christmas colors and designs or prefer something more modern and eclectic, there's definitely an ornament in this bunch that will fit your style. So get started on your Christmas decorating today, and be sure to check out these amazing handmade ornaments from Etsy!

10 Handmade Etsy Christmas Ornaments To Spruce Up Your Home!
A list of the cutest handmade Etsy Christmas ornaments to decorate your home - while supporting small businesses! Whether you like natural decorations, boho chic, or more traditional festive decor, I've got just the thing for you! Affiliate links in post.
Hello, beautiful people, and welcome back to my corner of the web! I hope you are feeling festive today- and, if the concept of festivity in November horrifies you, then you may be in the wrong place. Check back in January.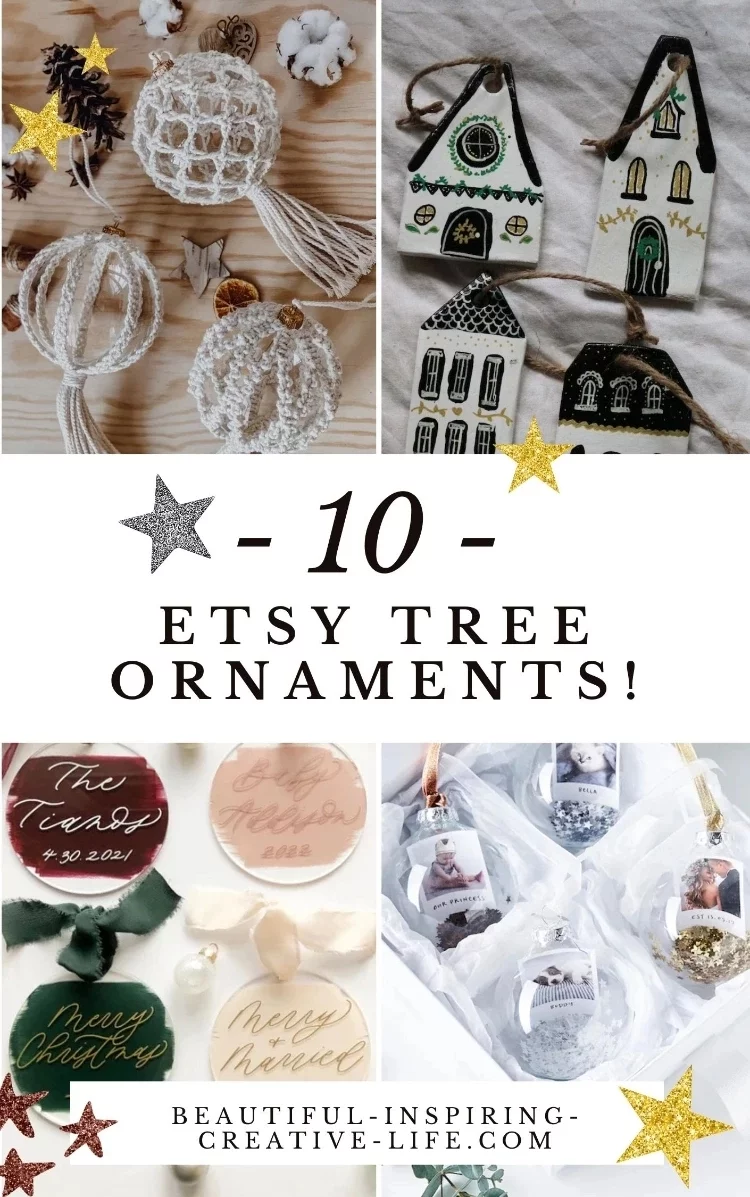 Some of you lovely people may know that I run a little Etsy store. It's mostly candles ( with crystals hidden inside, by the way - definitely worth checking out!) and some printable goodies. However, I've been loving illustration recently... so I decided to try my hand at making some doodley Christmas ornaments!
(I will be sharing a tutorial for how I made these, by the way. So stay tuned for that next week.)
Now, I adore Etsy; I think it's such a fun platform to support small businesses, as well as find truly one-of-a-kind artisan items. And, from comments of previous posts, you guys love Etsy too!
So, if you're starting to plan your festive decor already, why not add some handmade Christmas ornaments to your setup? Here are my top 10 picks!
1. Air Dry Clay Christmas Village Ornaments - Link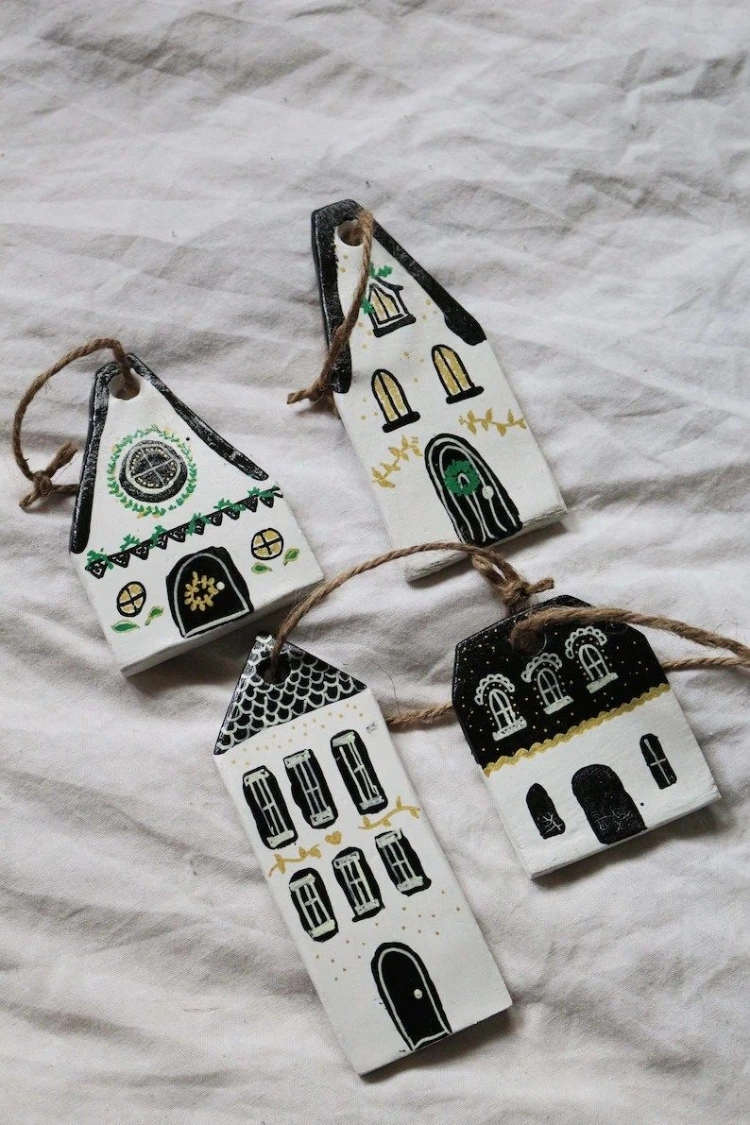 Nepotism is rife! My top pick for handmade Christmas ornaments is totally my own store's.
2. So Much Boho Goodness With These Macrame Ornaments! - Link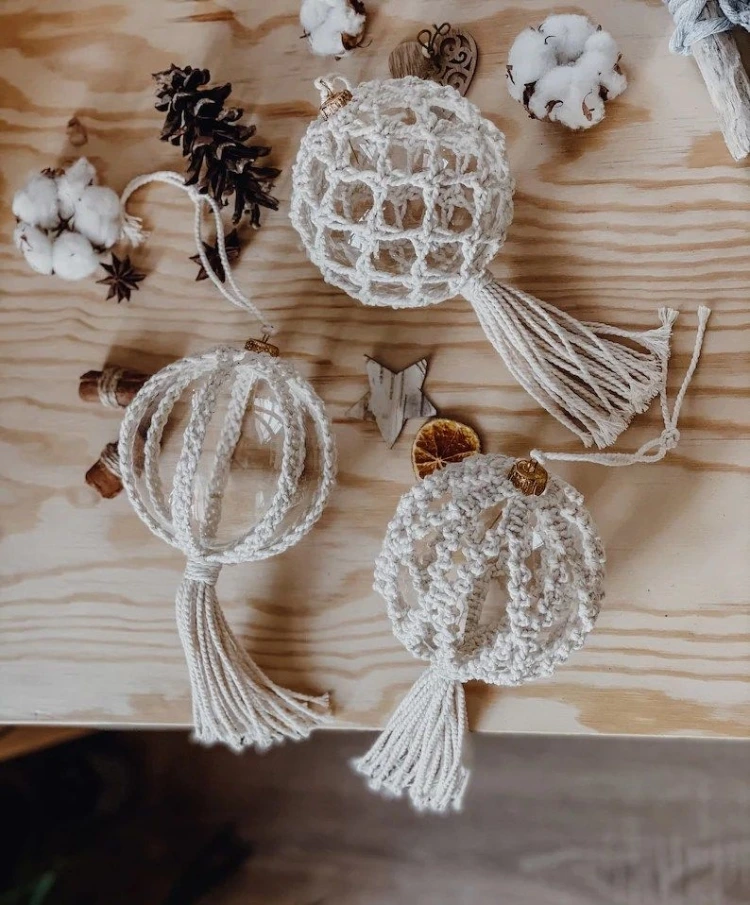 You may have noticed that I have been loving macrame recently - in fact, I've definitely got some projects coming your way over the next few months.
For today, though, have you seen how beautiful macrame Christmas decor is? Oh my lord, it's all the bohemian vibes.
3. Handpainted Floral Baubles - Link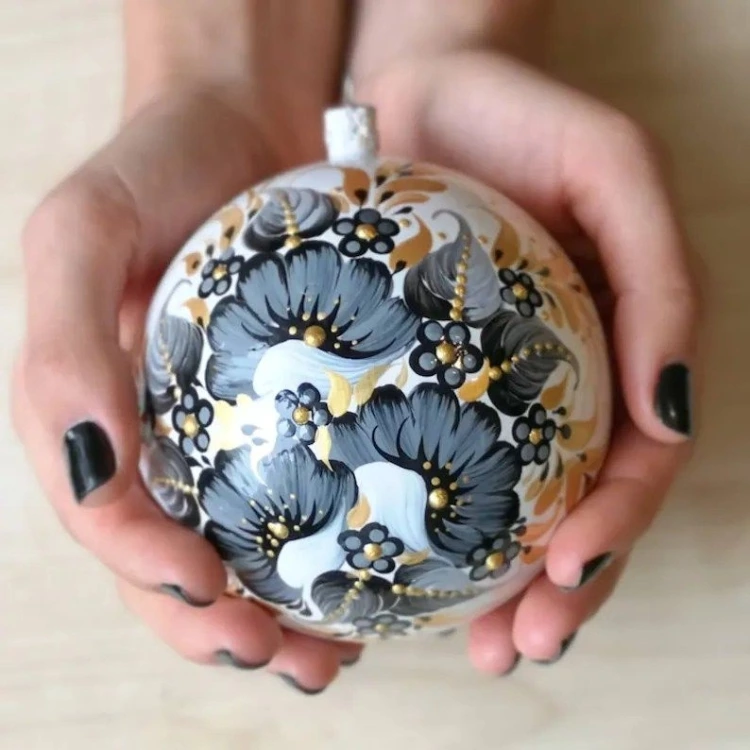 How stunning is this baby?
4. Dried Flower Baubles - Link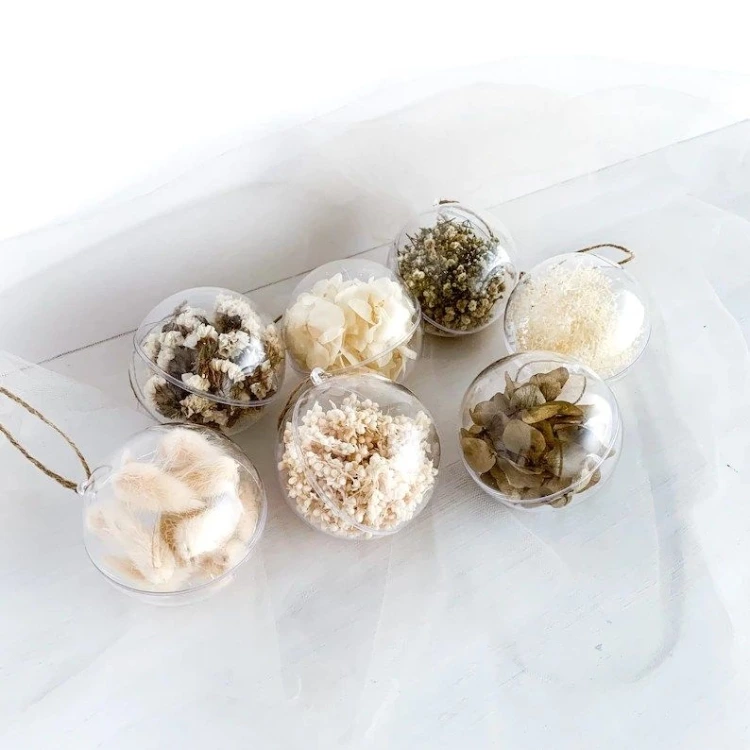 I've actually got a post coming up about DIY-ing botanical tree ornaments - so, if you want to learn how to make these, stay tuned!
5. Neutral Wooden Tree Ornaments - Link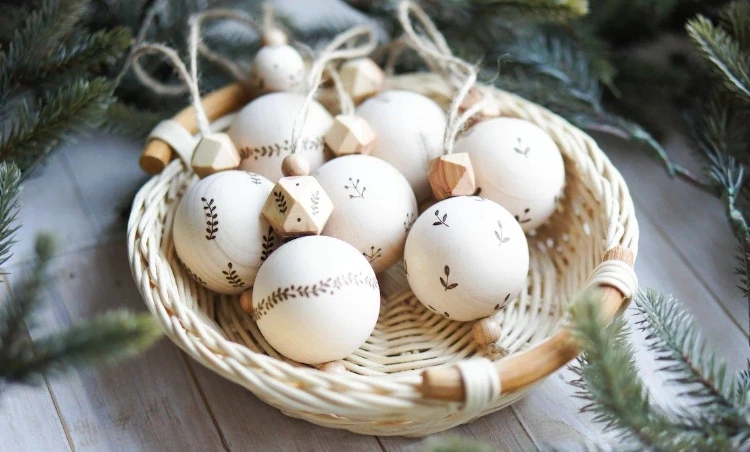 Can you tell I love the whole minimal Scandinavian vibe? Because I do. It may be an odd thing to think about ornaments - but I think these look so classy!
6. Personalised Photo Frame Tree Ornament - Link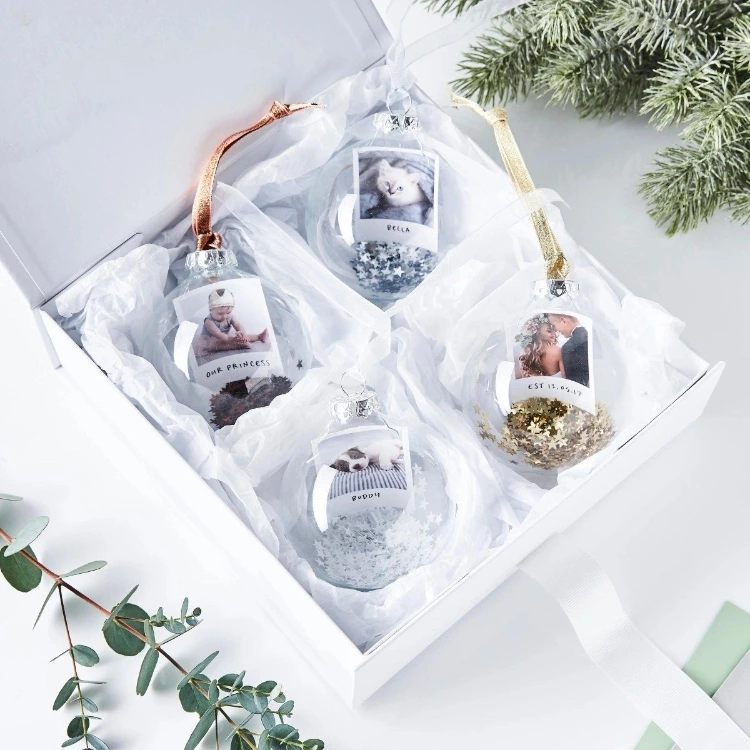 If you're one of those people that collects and stores ornaments, (which is awesome and sustainable, so go you!) you have to see these personalized photo baubles. I'm tempted to get one for me and my partner!
7. Customised Luxury Ornaments - Link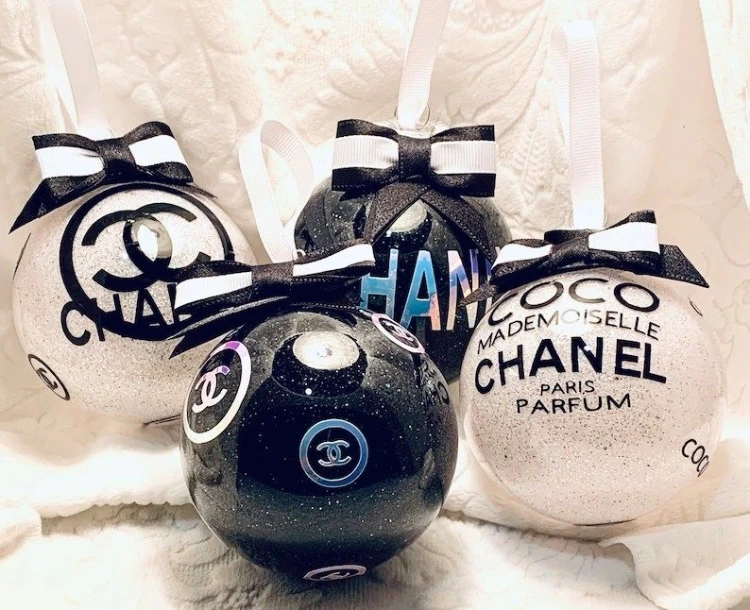 Admittedly, I'm not one for luxury items or designer brands - but, if you like that kind of thing, these baubles are fabulous!
8. Custom Painted Acrylic Ornaments - Link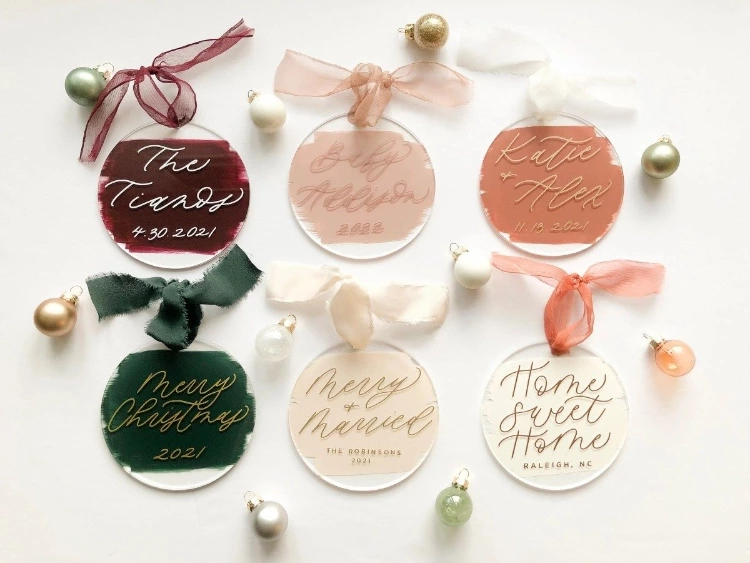 Ugh, these are so classy and sleek. They look like the baubles of someone who has their shit together and I'm living for it!
9. Taco Crochet Ornament - Link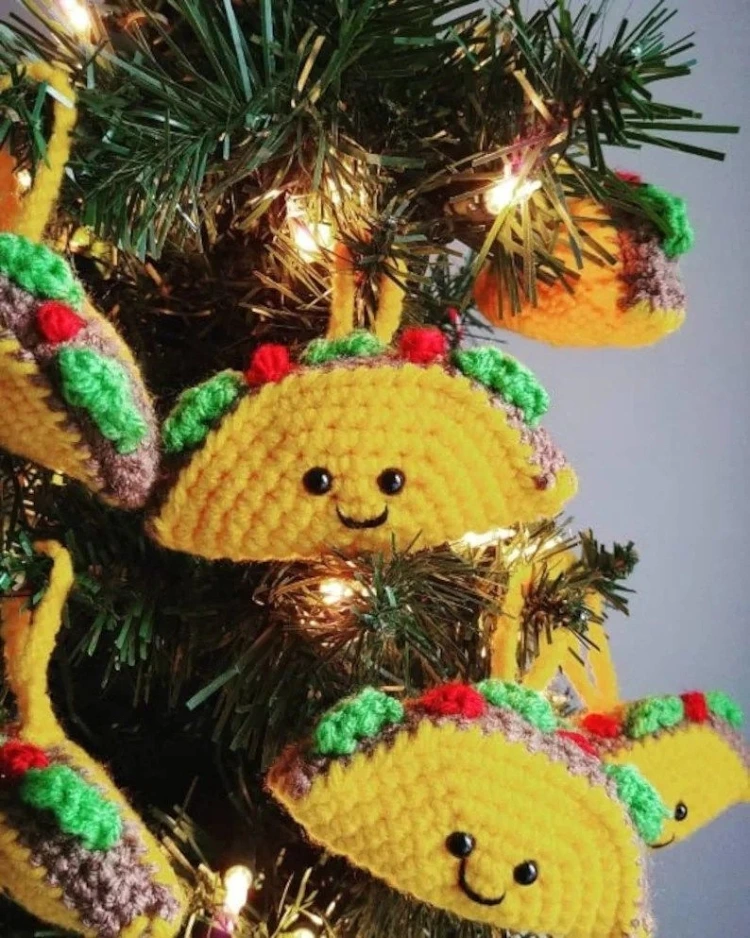 Quirky ornaments are a super fun trend I'm all here for!
10. Box Of Boho Christmas Ornaments - Link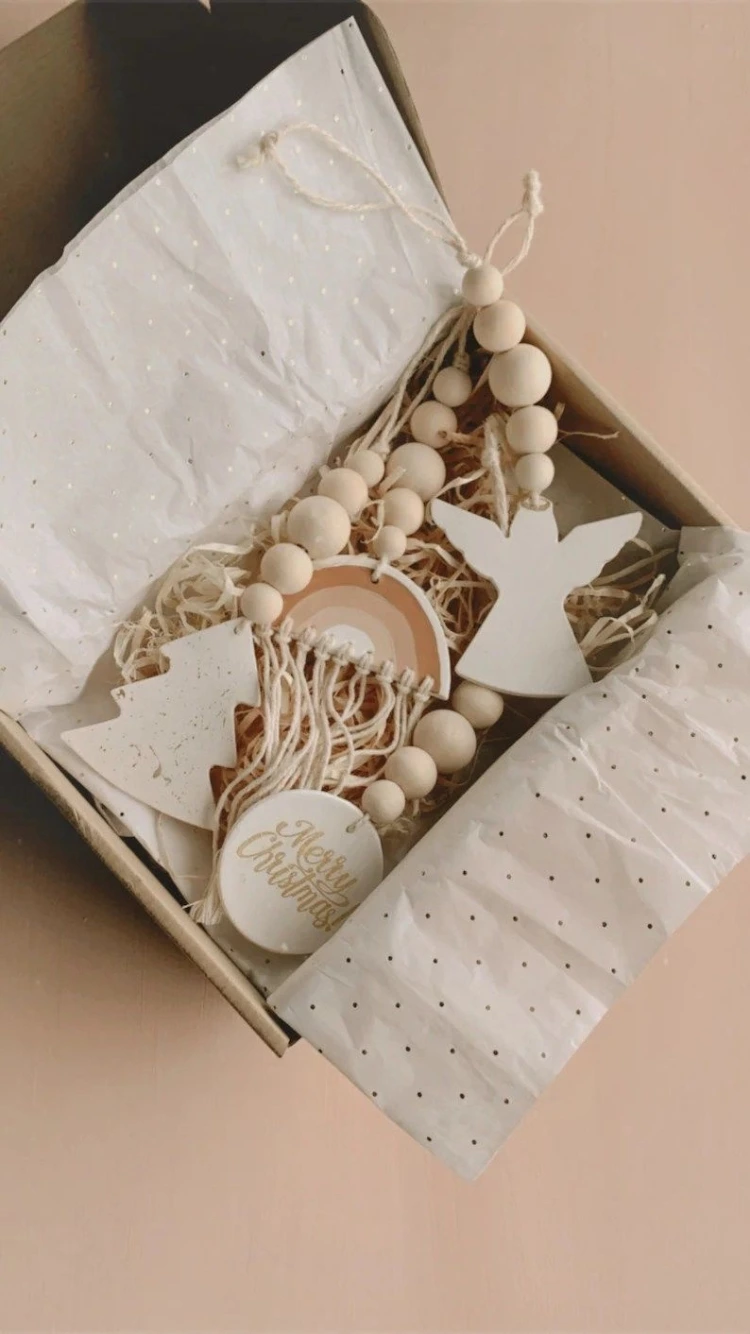 And our last addition to this list is perfect for all the boho babes of the world.
Alright, my loves, we shall end at the end! I hope you enjoyed this roundup of handmade Christmas tree ornaments. Which was your favourite? Let me know your thoughts down below!
Peace,

Instagram // Twitter // Bloglovin'// Youtube // Pinterest //