Hello, beautiful people, my name is Mia and the only somewhat beneficial thing I get from my OCD-ridden brain is the ability to completely not freak out about massive, life-changing things and instead freak out about absolutely meaningless nonsense. (I mean, the only beneficial thing aside from being great at detecting patterns but how? is? that? useful? in? any? way? shape? or? form?)
Case in point? I'm moving to literally the other side of the world with two girls I literally have met twice and I am unfazed; I have planned quite literally nothing. Now, my airport outfit however? Well, that needs to be tried and tested; we need to look at all different variations. It needs to be the right blend of comfortable and chic. Casual, yet still stylish.
Why? Absolutely no fucking reason. Is what I'm wearing to the airport going to change the outcome of my holiday? Absolutely not. Am I going to over-plan it like my happiness for the next 6 months to 2 years hinges on it? Abso-fucking-lutely.
So, welcome, my friends - today I'm going to be sharing with you the perfect things to wear to the airport. You ready? Great.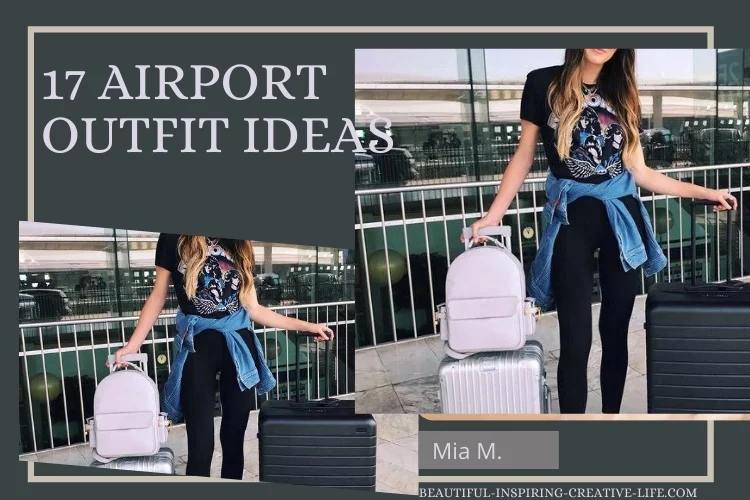 17 Airport Outfit Ideas: A Lookbook
First up, I'm sharing a lookbook video with you! Watch it and subscribe, because... well, there's no real incentive other than I want you to. Can't that be enough?
We have short haul flights, long haul flights, summer flights and winter flights. I'm really pleased with how this turned out (also: discovered potential cute airport outfits I had not previously considered - and also just outfits - which is always a plus) so make sure you watch.
(By the way, all of the images below of other girls were off Pinterest and the sources were things like repost Tumblr pages and weheartit, so if you know where any of the source images were found let me know and I can add source links.)
What To Wear For Short Haul Summer Flights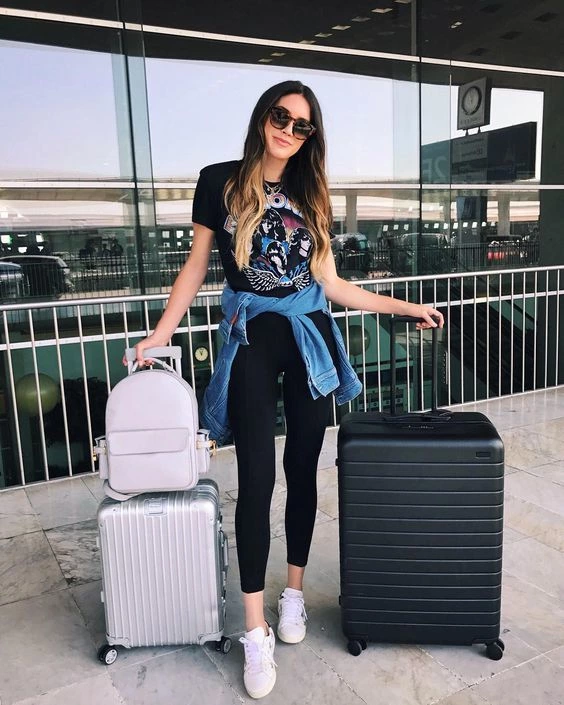 When it comes to short haul summer flights, you can go cute. A few hours on the plane is nothing - you could comfortably wear a dress for that. Plus, the good thing about summer is that the days extend for longer so rocking a cute outfit means you can hop off your flight, dump your bags at the hotel and jet straight off!
What To Wear For Long Haul Summer Flights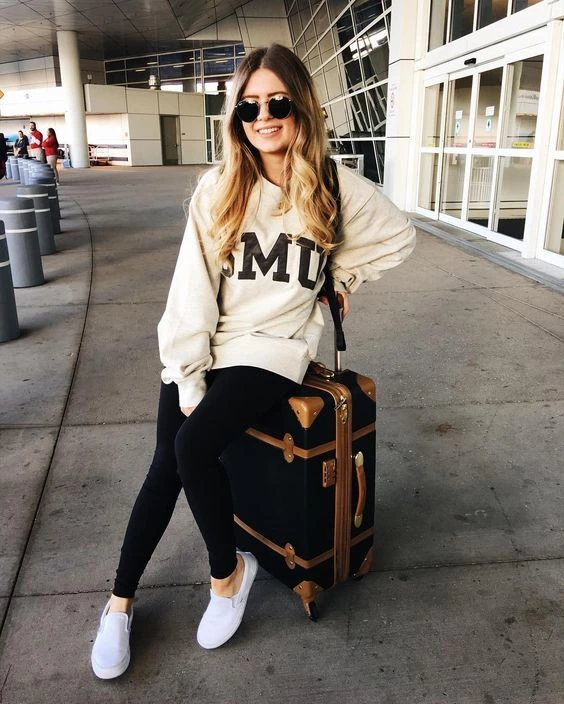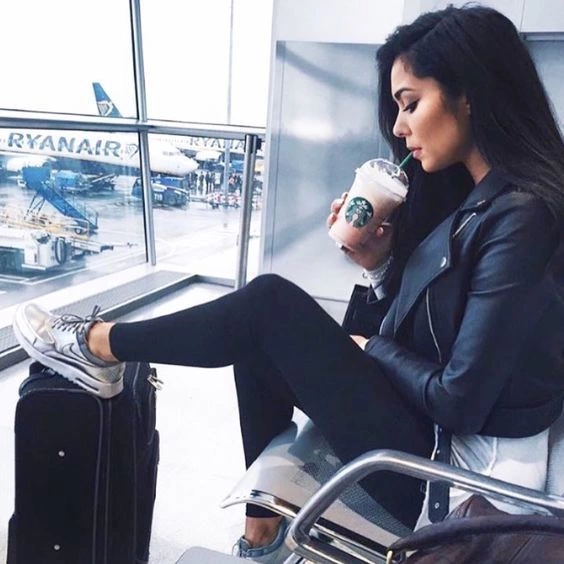 My rule of thumb for any flight longer than four hours? Fuck being cute, you want to be comfy. Airports are an amazing place where it's socially acceptable to wear jogging bottoms and leggings, so take advantage. If you wouldn't change into it after a long day of school/work, it isn't comfy enough.
My tips:
Waistlines - make sure you aren't wearing anything with a waist that's too tight; it's gonna be uncomfortable as hell after a few hours of sitting down.
Not too tight or stiff - if you want figure hugging, go for leggings. Stiff or uncomfortable fabrics are, again, just going to get more uncomfortable over the hours. Don't waste your time or happiness.
Layer it up - flights are air-conditioned and cold, so even if you take off in the heat and land in the heat... you're going to have some cold moments in between. (Or you might be taking off at night and landing midday.) For this, make sure you've got layers to build up and strip off. Personally, sweaters and light jackets are my go to for this!
What To Wear For Short Haul Winter Flights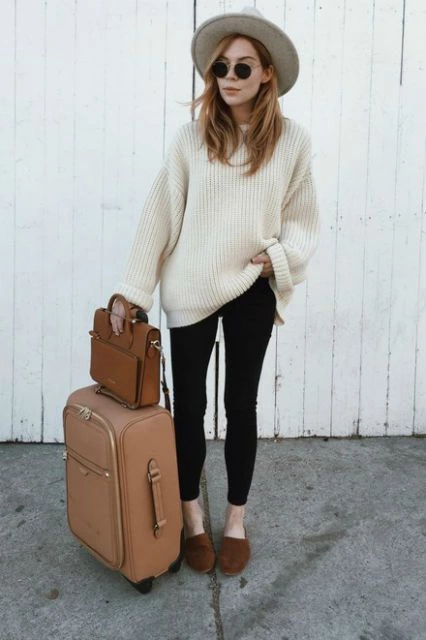 For short haul winter flights, again, you can look cute (and warm). It's all about the layering and the knits. Personally, I like wearing jeans in the winter for short flights because they are a little bit warmer.
What To Wear For Long Haul Winter Flights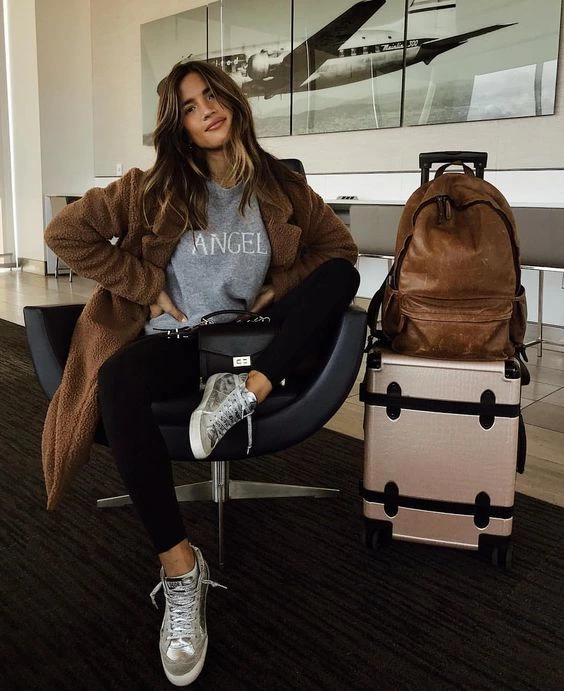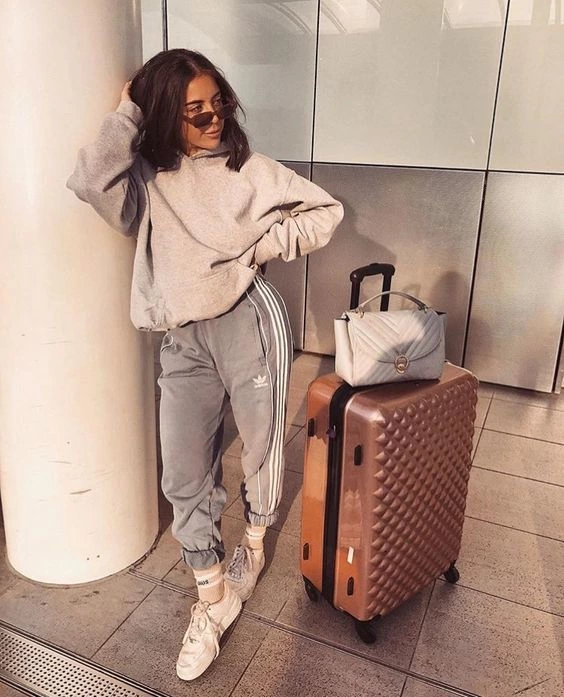 Again, long haul flights for me require leggings or jogging bottoms - so switch out those jeans!
Have I decided on my airport outfit for Australia as of yet? No, not really - but hey, at least I'm somewhat closer to knowing what to wear, right? I have inspiration and options, so that's half the battle won. If you enjoyed this post, make sure you're all following my Fashion Pinterest board!
Summary of Best Airport Outfit Ideas
1. The Best Way to Dress for a Long Airport Wait Is in Comfortable Layers
Traveling can be grueling at times, but it doesn't have to feel unbearable. Dressing comfortably will help the time fly by and keep you from overheating or shivering while you wait at the airport. Keep layers of clothing in your carry on, and be prepared with the right outfit for every situation!
It might surprise you to learn that airports are one of the biggest sources of CO2 pollution, second only to car travel. As an eco-friendly traveler, you can help reduce this emission by avoiding unnecessary use of cars when ready to travel. Public transportation is a good choice: it's not only better for the environment, but might also be cheaper and faster than driving.
When taking public transportation, you should dress in layers to account for temperature changes that could occur during your trip. Pack clothes in a carry-on bag so you can avoid checking any luggage (which is often thrown carelessly onto the baggage carousel). If you are traveling by subway or bus, dress in layers so you can adjust throughout your trip.
Be aware of how long it will take to get to your final destination and plan accordingly. Subways can sometimes be delayed due to broken tracks, traffic jams, police activity, etc., so wear comfortable shoes that won't give you blisters or cause foot pain.
If you are taking a bus to your final destination, bring along an extra sweater so you can cover up if the A/C cuts out. Wear shoes that are weather-appropriate for your destination -- closed-toe flats will keep you warmer than sandals, for example. If it's cold outside, wear a coat and dress in layers so you'll be able to stay warm when you walk from the bus stop to your final destination.
2. Be Sure to Wear Shoes That Are Easy to Take On and Off
Airports are large, busy, and sometimes overwhelming places. Chances are that you aren't just visiting for a weekend trip; you're likely there to fly somewhere far away. It's easy to lose track of time in the airport, which means you could miss your flight if your shoes don't allow you to run through the terminal quickly.

3. Dress in Darker Colors So You Don't Show Dirt and Stains as Easily
When you're flying to your next business meeting or holiday destination, have you ever taken a good look at the person sitting next to you? There's a good chance that they are dressed in lighter colors than you are. This may be because they think the opposite of what the article suggests - light colors show less dirt and stains.
The saying suggests that the exact opposite is true, and gives several reasons why you should wear darker colors when flying:

-Darker colors show less dirt and stains to begin with.
-They distract from dirty soles of shoes, dusty knees, etc.
-You can wipe a stain off a dark garment with a wet cloth, but it's impossible to remove something from lighter clothes without creating an even bigger stain.
-The dirtier you are - the less likely you are to be moved to different seats by flight attendants.
4. A Scarf Can Be Used as a Shawl, Headband, or Belt
5. Bring a Small Bag With Snacks, Water, and Entertainment for the Wait
Which of my outfits did you guys like best? (No seriously, can you tell me because I want to have at least that ultimately meaningless decision made.) What's your airport style? Do you have a go-to travel outfit? Did you enjoy my video? Let me know your thoughts down below!

Peace,

Instagram // Twitter // Bloglovin'// Youtube // Pinterest