At some point, we need to come to terms with the fact that SAA is going to become a thing: Stationery Addicts Anonymous.
Hello, you wonderfully brilliant humans. I have a confession: my name is Mia and I have a notebook problem.
No, but seriously . . . those smooth, sleek pages; those intriguing, seductive cover designs; the infinite possibilities and temptations an empty book presents.
If guys gave me the same feeling a good notebook gives me, I'd have been married three times by now, I'd have cheated on all of them and there'd be a trail of broken-hearted men I ghosted and left behind, forgotten and replaced, that didn't even make it to the altar.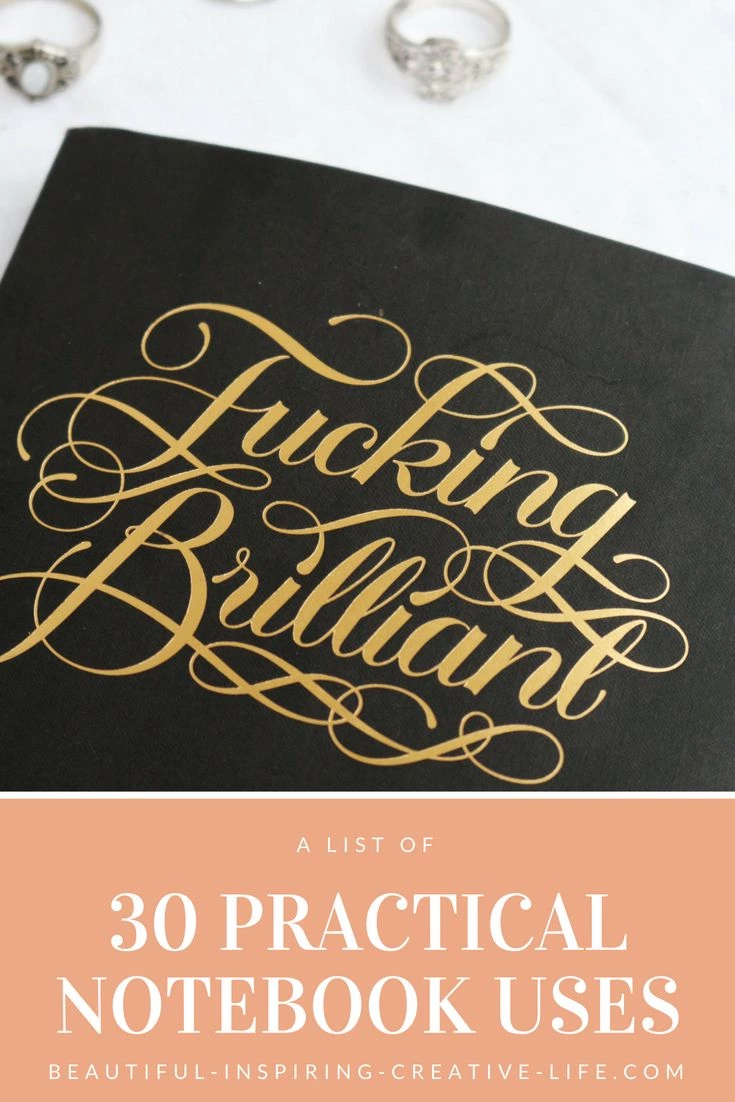 Now, I know myself (we've had 19 years together, after all) pretty well and I'm most definitely an analogue person. Writing, doodling, circling, highlighting . . . these are all things that engage my brain. Setting goals? Write 'em. Planning a trip? Write it up. So notebooks are not just an aesthetic indulgence for me; I actually struggle with the fact I find them genuinely useful too. Try resisting their seductive lure when you can't even tell yourself "Mia, don't buy it – you won't even use it".
Today's post, however, is about those impulse purchases. Those pack of three notebooks you bought because . . . well, you just liked the cover. That ever-growing pile of notebooks in your drawer. Today, I am going to be sharing with you 30 uses for notebooks, so there is no excuse for your neglect anymore.
30 Uses For Notebooks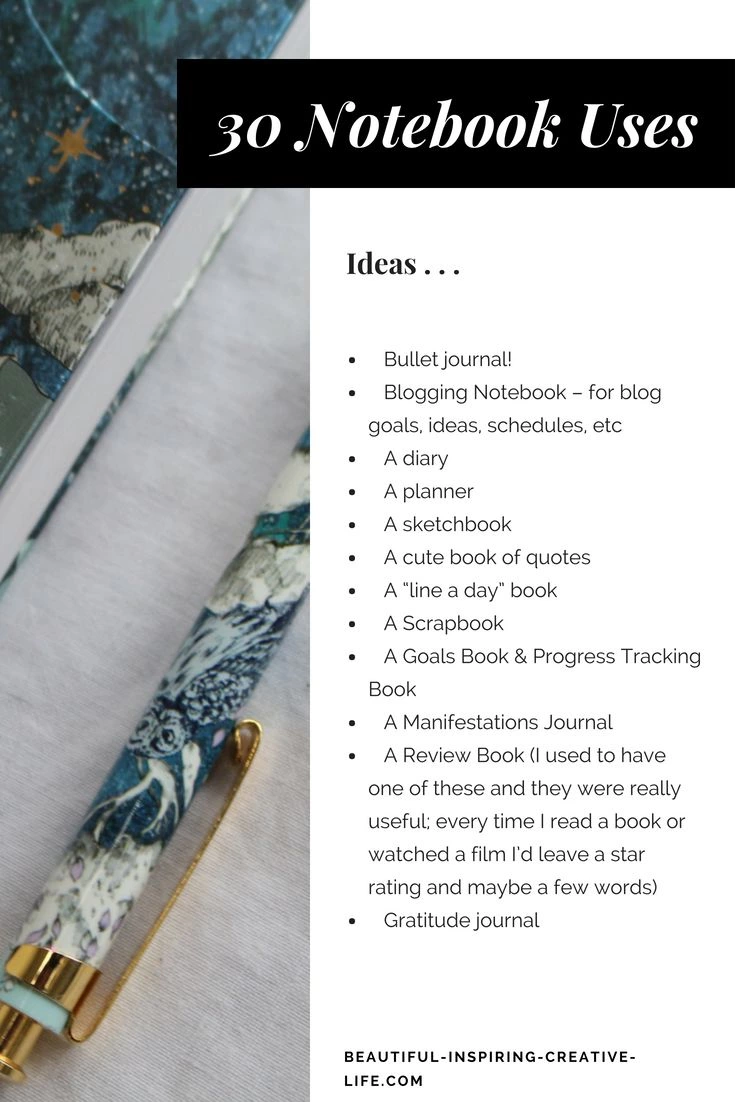 Bullet journal!
Blogging Notebook – for blog goals, ideas, schedules, etc
A diary
A planner
A sketchbook
A cute book of quotes
A "line a day" book
A Scrapbook
A Goals Book & Progress Tracking Book
A Manifestations Journal
A Review Book (I used to have one of these and they were really useful; every time I read a book or watched a film I'd leave a star rating and maybe a few words)
Gratitude journal
Mini photo album!
Lists book
Recipe book . . . maybe with a review after the recipe. I used to do this a few years ago, back in my baking days and it was actually really useful.
Creative writing journal
Dream life inspiration book
To read notebook
To watch notebook
Just legit, brain-dump notes
A memory book (this is great if you have an instant camera, by the way)
Things you love
Things you hate
A massive bucketlist
Song lyrics
A recommendation book; a notebook where you write in things that you enjoyed and would recommend to people
Things you want/need. I know this sounds relatively absurd, but how many times have you thought "oh, I could really do with a new phone case" then forgotten about it . . . and cracked your phone.
A contact book with details of your friends (phone numbers, emails, birthdays, addresses, etc.)
Idea book
Print out texts and emails and keep them in here book
Now, unfortunately, my family all know about my secret shame and when all else fails . . . they buy me notebooks. Which means that, combined with my own reckless spending habits, I have an abundance of new notebooks that are begging me for attention . . . on top of all of the old notebooks I have so lovingly tended to over the years.
Here are this year's notebooks . . . and what I'm using them for!
1. Bullet Journal
You guys already know about my bullet journalling addiction – but, if you didn't, allow me to educate you.
2. Manifestations
Most of you will probably have no clue what manifestations are – and that's fine. (I have a post planned explaining them coming up.) A really quick and completely inaccurate way of describing them is almost like your dreams/wishes. You "manifest" your dreams into reality; writing them down is a good exercise for thinking through said dreams and narrowing them down.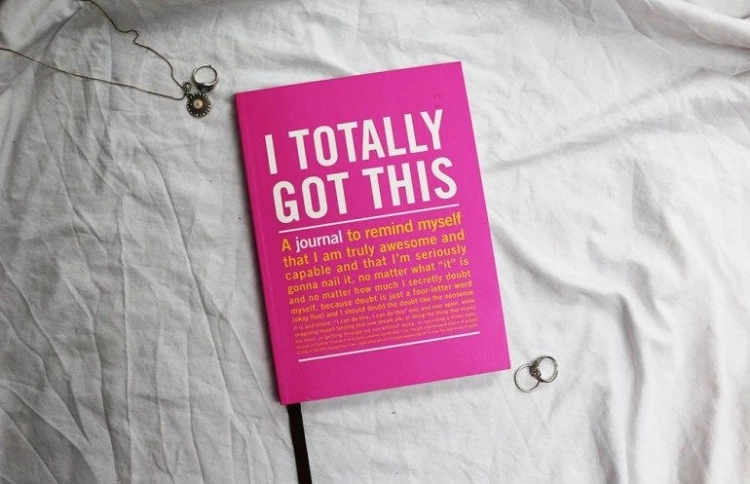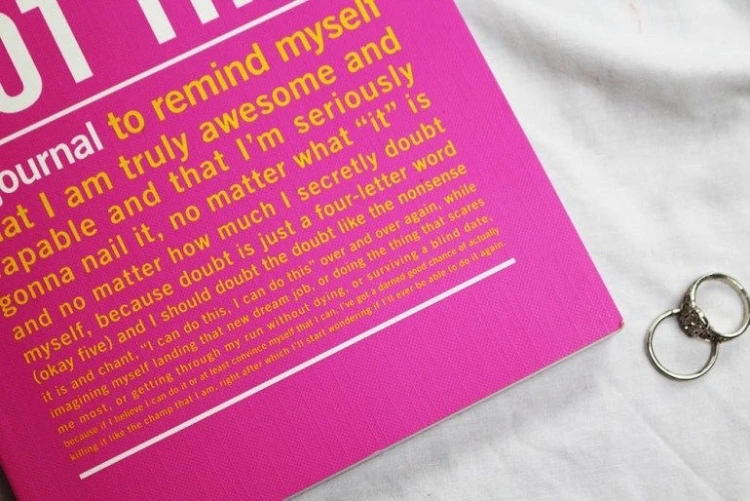 This journal is super cute and motivating; it was actually a gift from my cousin/aunt/we're Caribbean, I have no idea what the relations are anymore there are so many of us. I love it and I feel like it really puts me in the right headspace to write down my dream life opportunities in.


3. Blog Book
I actually have two blog notebooks; one is a blog planner where I track posts, what needs to be done on what day, etc. And one is an idea book; as I work, I can't usually sit down and bash out a post when the inspiration strikes, so I note it down in my idea book.
This is my blog planner.
I've been obsessed with this notebook for years . . . but never actually bought it. I saw it in a tiny stationery store in New York and realised that 2018 is the year for "Fucking Brilliant" ideas and so this became my blog book!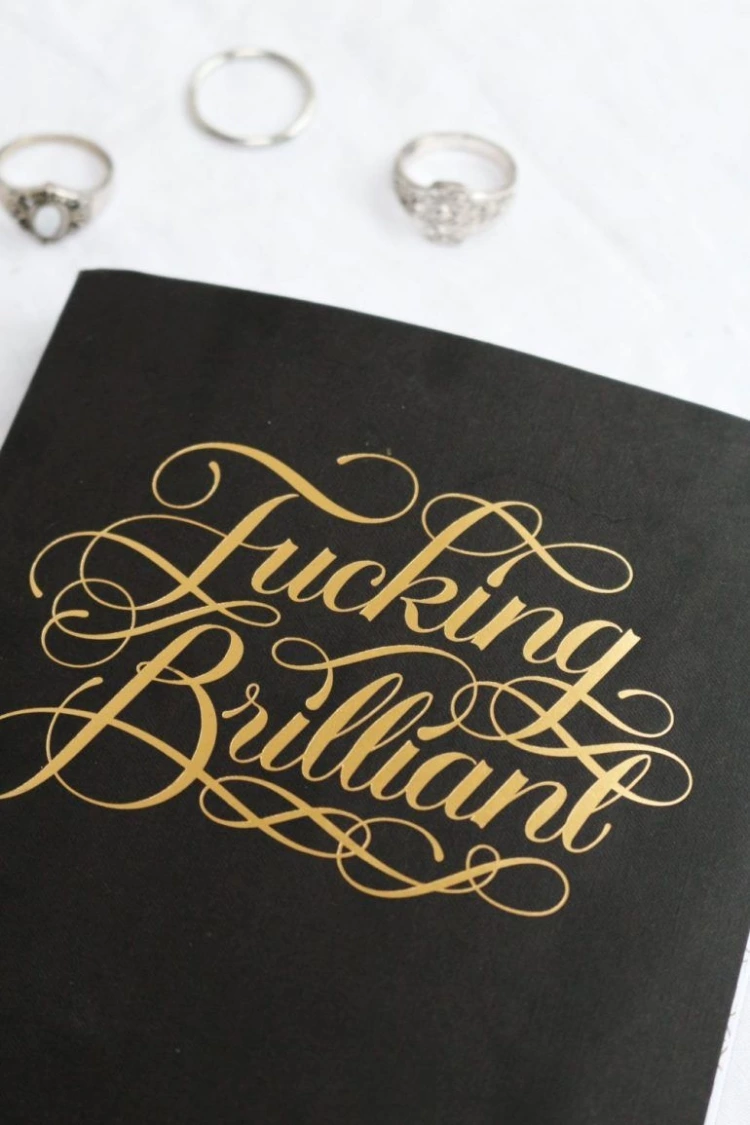 I just use this to jot down post ideas, or blog related notes that I want to come back to later, during the work day.


4. To-Do List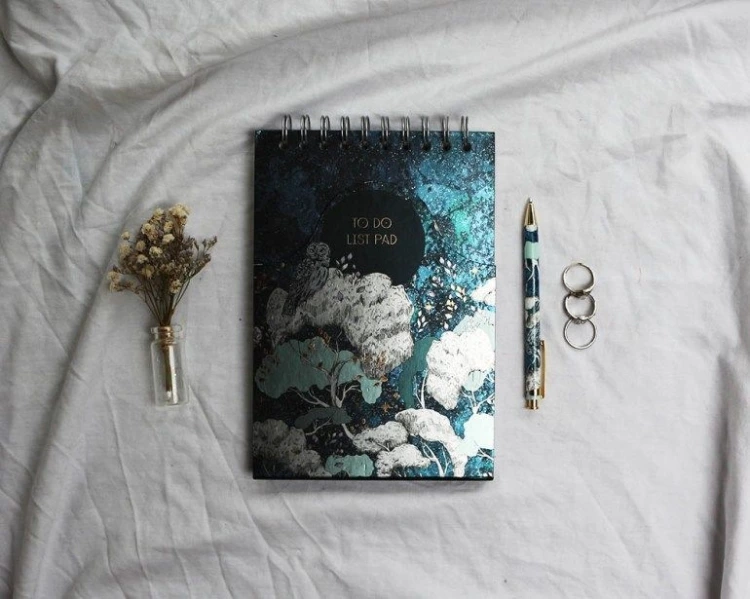 My last notepad is one of the most beautiful things I have ever seen (it's also from Paperchase, so drop in store if you'd like to pick it up). It's a massive to-do list and I use it for everything from personal goals to blog stuff to work – and it's genuinely very, very helpful.
Okay, so I feel like this post ran a little longer than expected; I apologise. If you've suddenly felt the urge to go out and purchase some stationery . . . well, I mean, with practical ideas like I've just given you, what reason is there not to?
Hopefully, this post wasn't too excruciatingly long. Do you guys have an unloved pile of notebooks sitting around? Are you going to try out any of these ideas? Which of my notebooks are your favourites? Let me know your thoughts down below!
Peace,

Instagram // Twitter // Bloglovin' // Youtube // Pinterest