Are you looking for some cute things to make with air dry clay? You're in the right place. Today, I'm sharing 4 super cute home decor pieces even a total beginner can create. Affiliate links in post.
Hello, beautiful people, and welcome back to my corner of the web! I'm sure some of you saw this post coming a mile away. Recently, I shared a post covering 50 stunning air dry clay ideas and . . . well, your girl was inspired.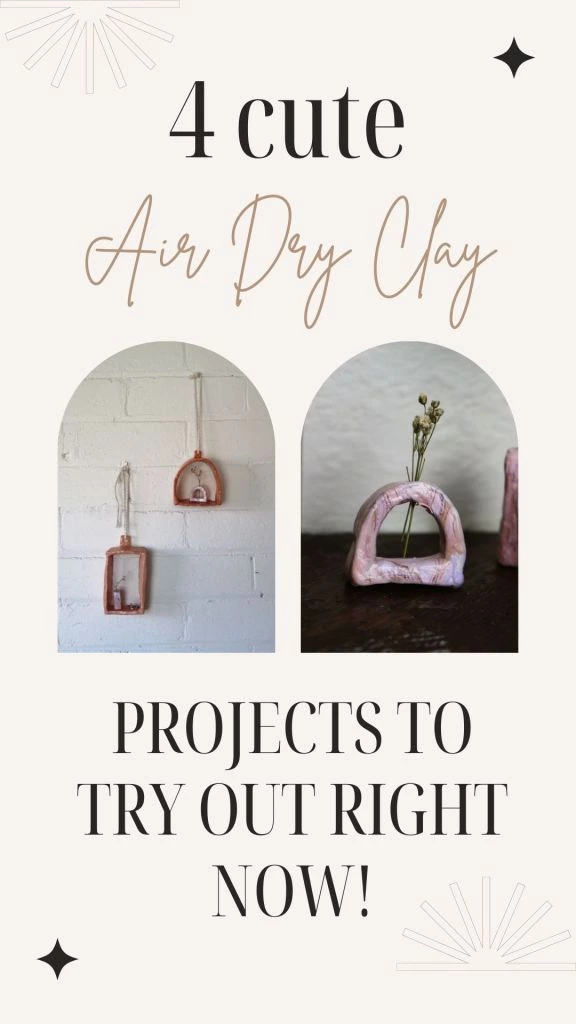 Air dry clay is honestly one of my favourite mediums to work with. (Albeit, not one I use all that frequently. Yet.) It's super cheap, really easy for beginners to pick up and you can create insanely cool pieces from the jump.
I mean, I'm a total beginner myself – and look at how these craft projects turned out!
I was going for a dreamy, bohemian theme and I think we definitely achieved it. So, without further ado, let's get into the crafts of today!
WHAT YOU NEED FOR THESE PROJECTS:
Not too much! I created all of these using one 500g bag of air dry clay, some paint and modge podge.
WATCH THE TUTORIAL FOR THESE 4 PROJECTS IN MY VIDEO BELOW:
As always, I would love it if you watched this tutorial in video format and subscribed to me over on there too!
4 Cute & Easy Things To Make With Air Dry Clay
1. DIY These Easy Ceramic Shelves
Are we starting with a bang? I think so!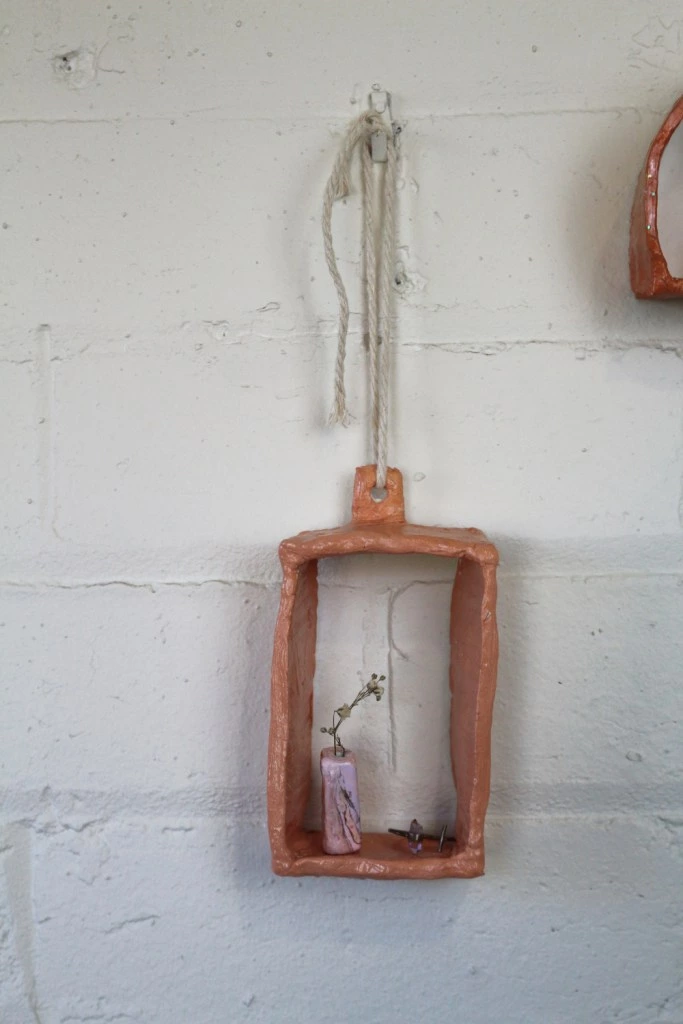 These mini ceramic shelves are super easy to create and customise to your personal style. They give me major Urban Outfitters vibes . . . for a small, small fraction of the price.
The arched shelf especially would be a fabulous addition to any boho chic room. Plus, combined with the arched single stem flower holder . . . it's a whole look!
Mine definitely aren't perfect (again, I'm a total newbie to working with clay), but I kinda like the handmade look of them.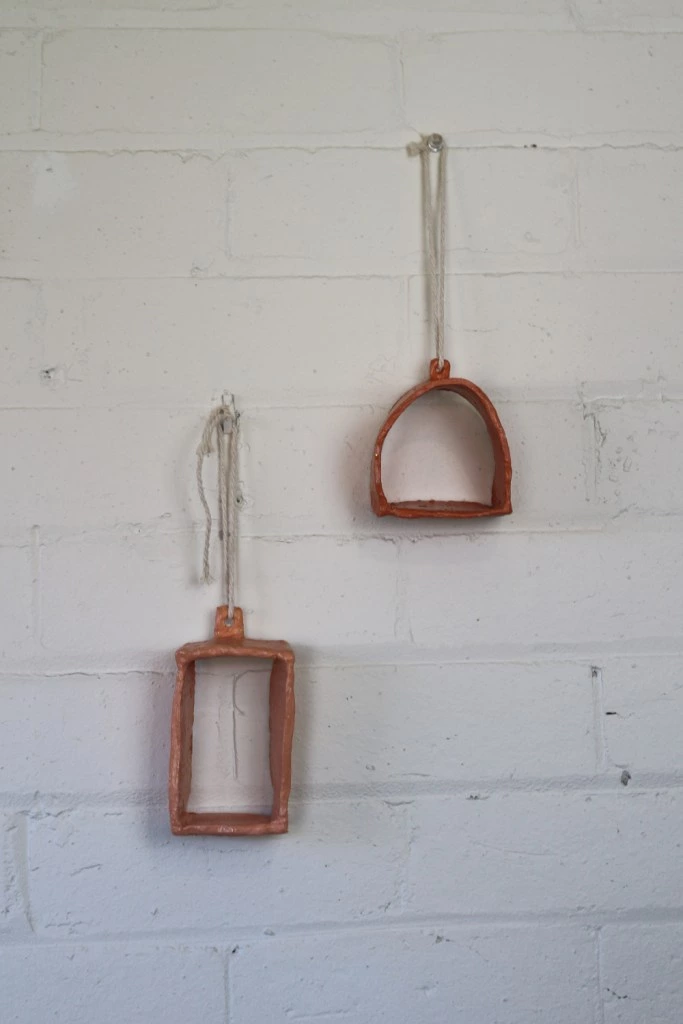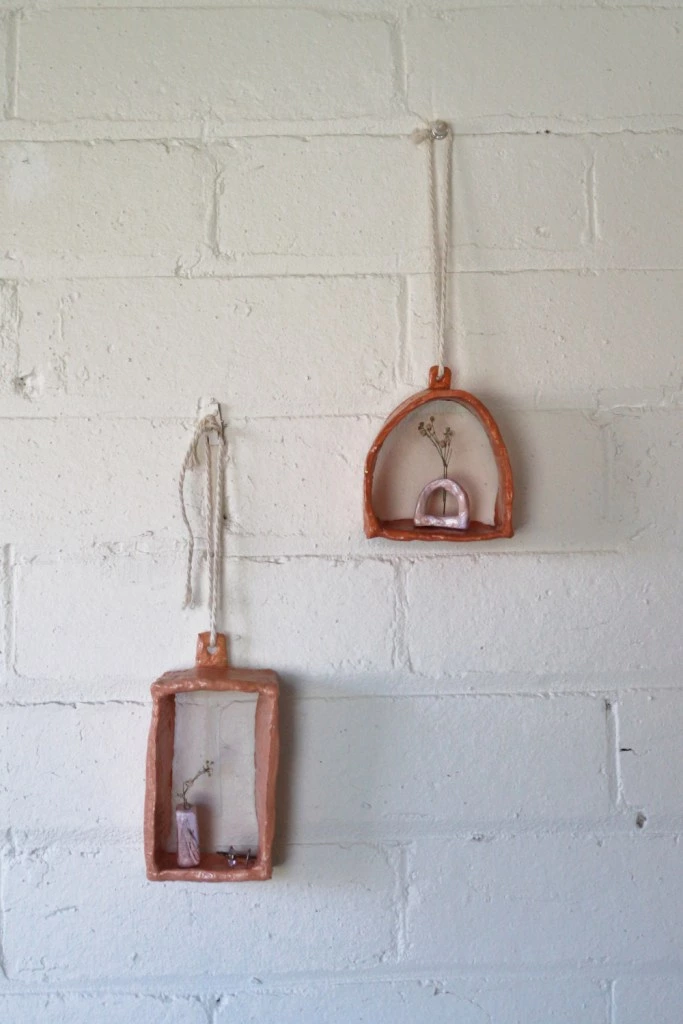 2. Craft An Arched Incense Holder/Flower Holder
I don't typically burn incense, so I utilised this holder for dried flowers . . . but either way works!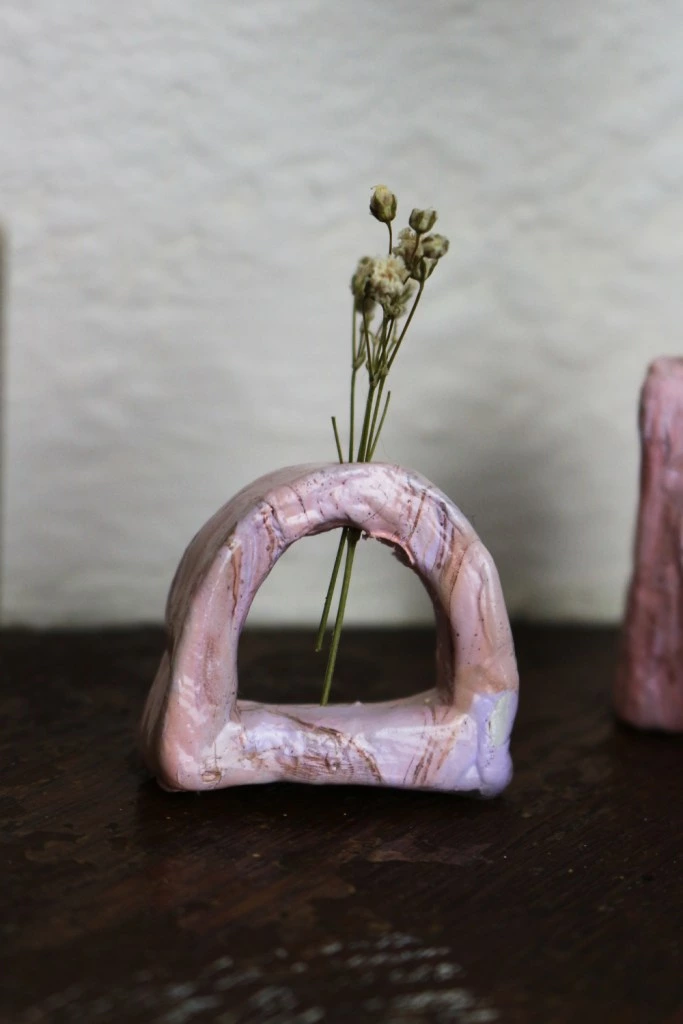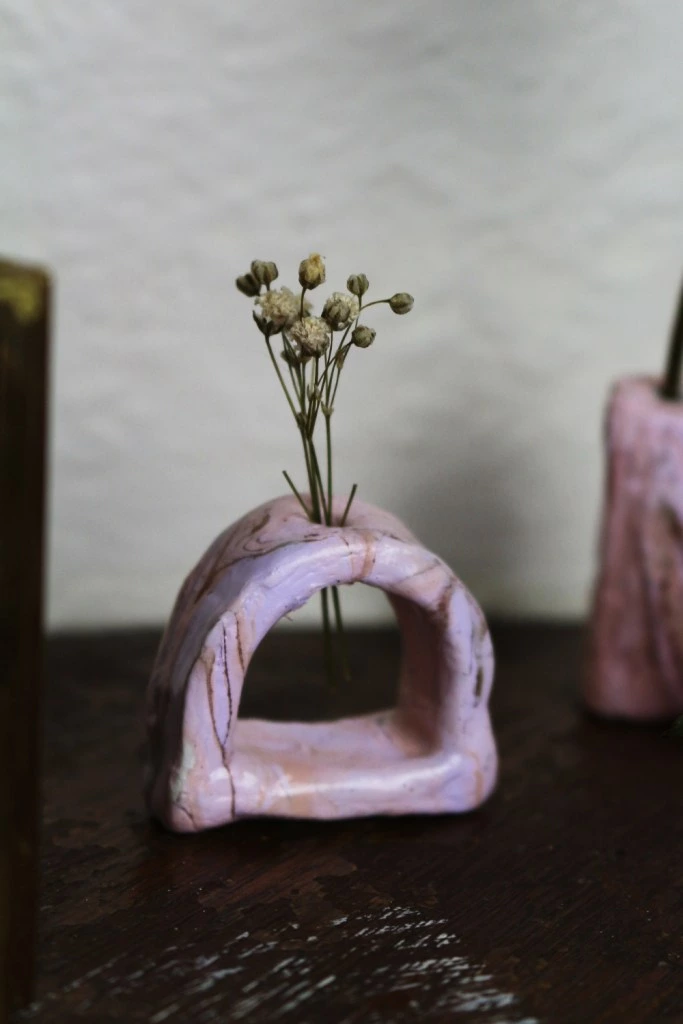 One of my favourite things about this project is the delicate marble pattern I created using acrylic pour paints. It's really subtle but instantly classes it up.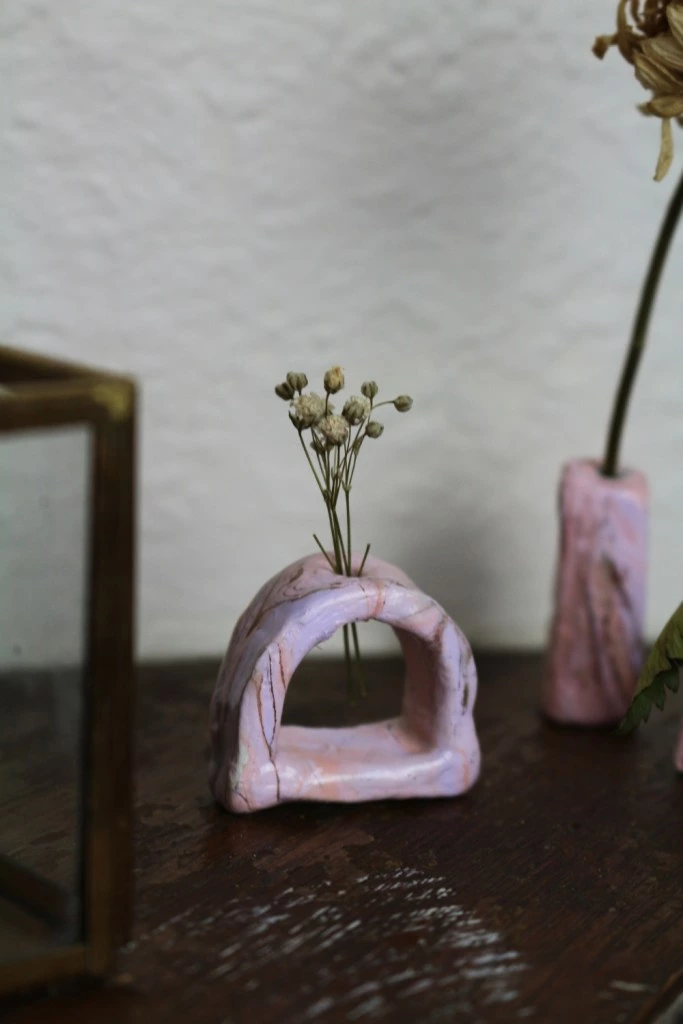 3. The Easiest Things To Make With Air Dry Clay – Quirky Flower Holders
Guys – when I saw this project for simple square flower holders, I was obsessed. Adorable and easy to make? Count me in.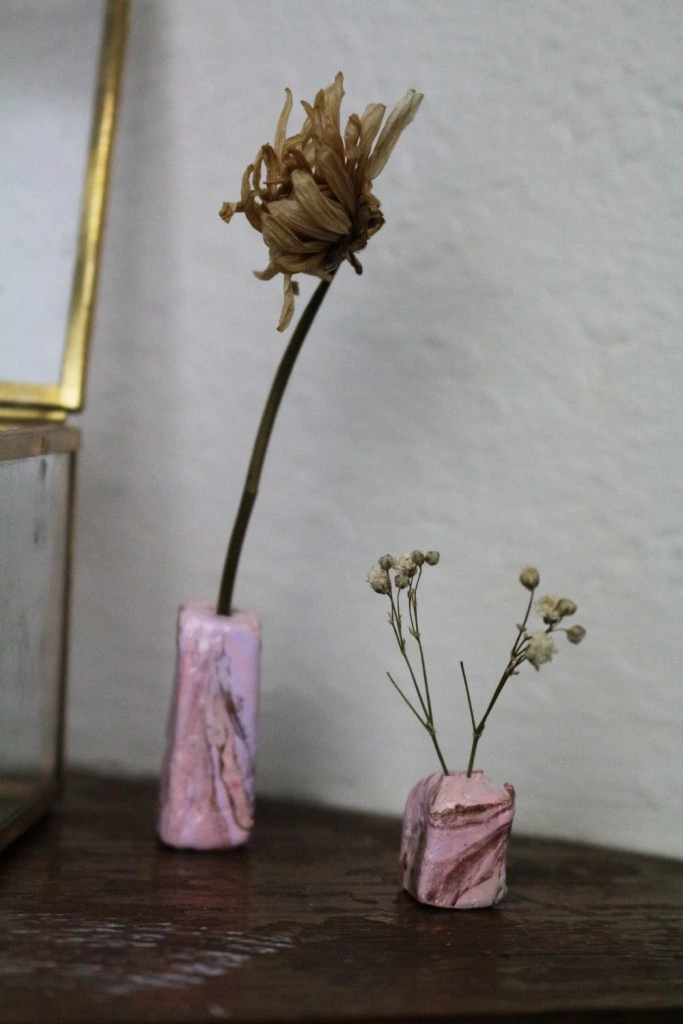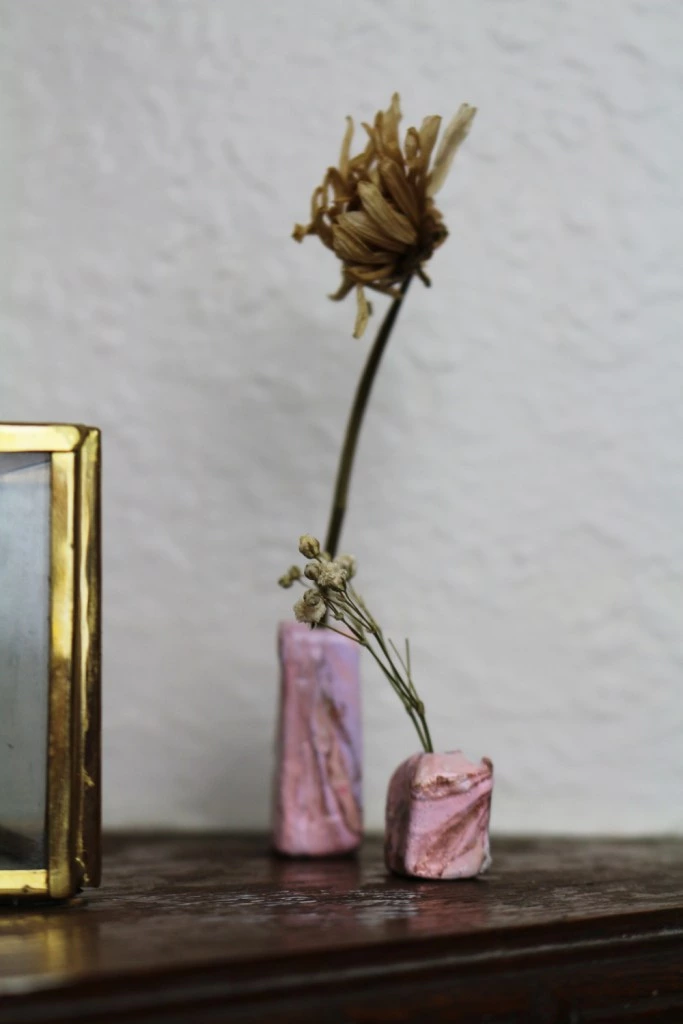 I decided to recreate the single stem flower holders with my own twist, though. Using acrylic pour paint and modge podge, these have a faux ceramic glazed finish and I think the images speak for themselves!
Does anyone else think these could be cute DIY gift ideas? I definitely do.
4. Make These Minimal Mini Vases
And our last idea is a super chic minimal mini vase. (Can you guys tell I'm loving this whole single stem vibe at the moment?)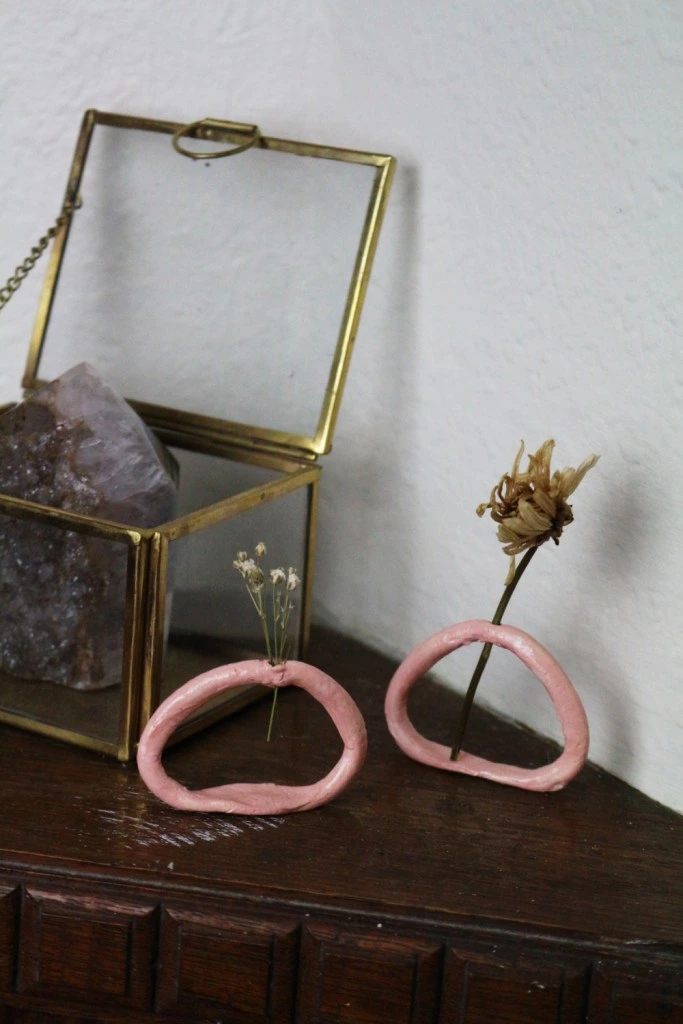 These are literally the easiest thing to make with air dry clay ever. So if my previous options are a little too out there for you, this simple craft should do the trick!
Again, if you want to learn how to make these check out my tutorial below!
I think these turned out wonderfully. If you're looking for more things to make with air dry clay, check out my 3 faux stone minimal air dry clay crafts. And if that still doesn't inspire you, we've got a roundup of 50 of the internet's best air dry clay projects too!
Alright, my friends, we shall end at the end! I hope you loved these projects as much I loved creating them. Would you try any of these yourself? Which was your favourite? Let me know your thoughts down below!
Peace,

Instagram // Twitter // Bloglovin' // Youtube // Pinterest // TikTok