Are you hunting for unique gift ideas for your boyfriend's birthday? Well, look no further! Today, I'm going to be sharing the presents I bought my partner for his birthday . . . and giving you some gift giving inspiration! **Affiliate links in post**
Hello, beautiful people, and welcome back to my corner of the web! Today is yet another D Foz related post! I shared some fun birthday surprise ideas for boyfriends a few weeks ago – now let's talk about the presents.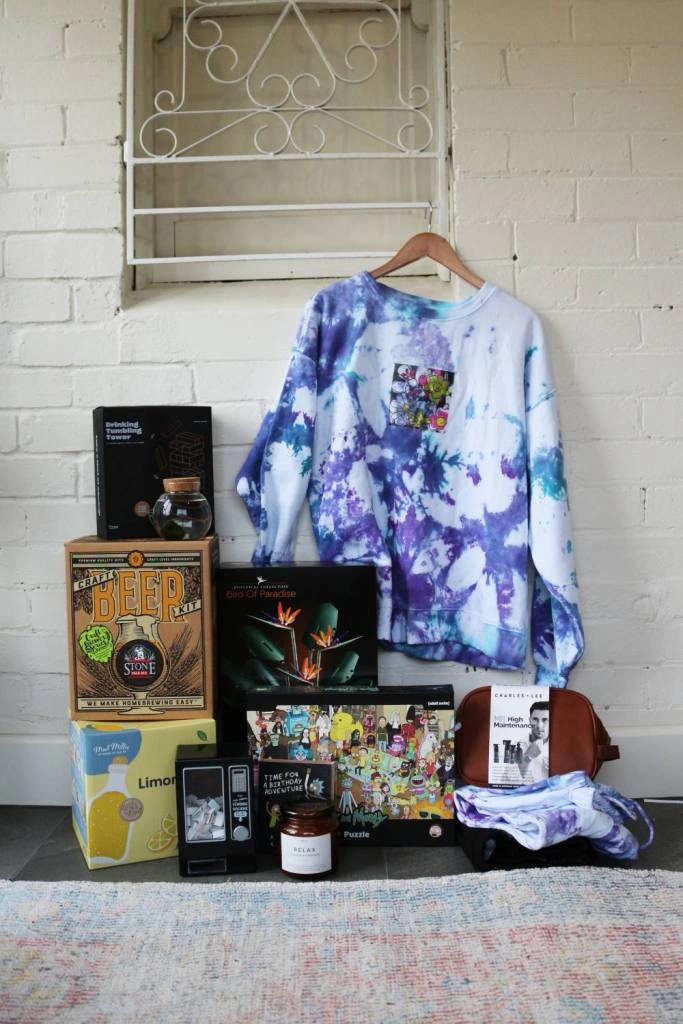 He has a decent little stack building up there.
Personally, I love gift giving. It's such a fun opportunity to show your partner that you appreciate them – and that you know them.
1. Cool Gift Idea For Him – Adult Lego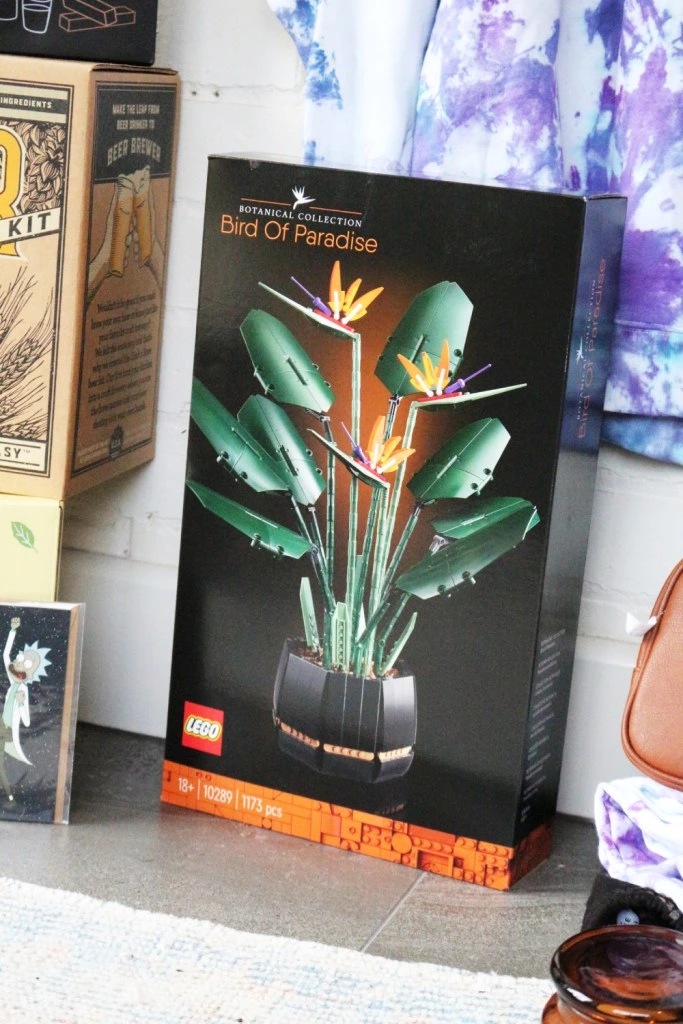 Don't immediately roll your eyes – I'm onto something here, I promise! The adult LEGO sets are insanely cool, ranging from beloved TV shows like Friends to house plants.
If you're a movie buff especially, most of the big franchises have a super cute LEGO set to go with them.
A couple of years ago, I bought my boyfriend a LEGO Architecture set of the Shanghai skyline. One: he loved it and had so much fun setting it up. But two: it was a really cute home decor piece as well!
This year, I've bought him a Bird Of Paradise LEGO Set. I was torn between this and the bonsai tree (he loves plants just as much as I do!) but I'm pretty happy with my choice. Besides, there's always Christmas, right?
2. Practical Gift Idea For Him – A Skincare Set
Would you believe that my boyfriend asked me to get him skincare for his birthday? I was shocked too!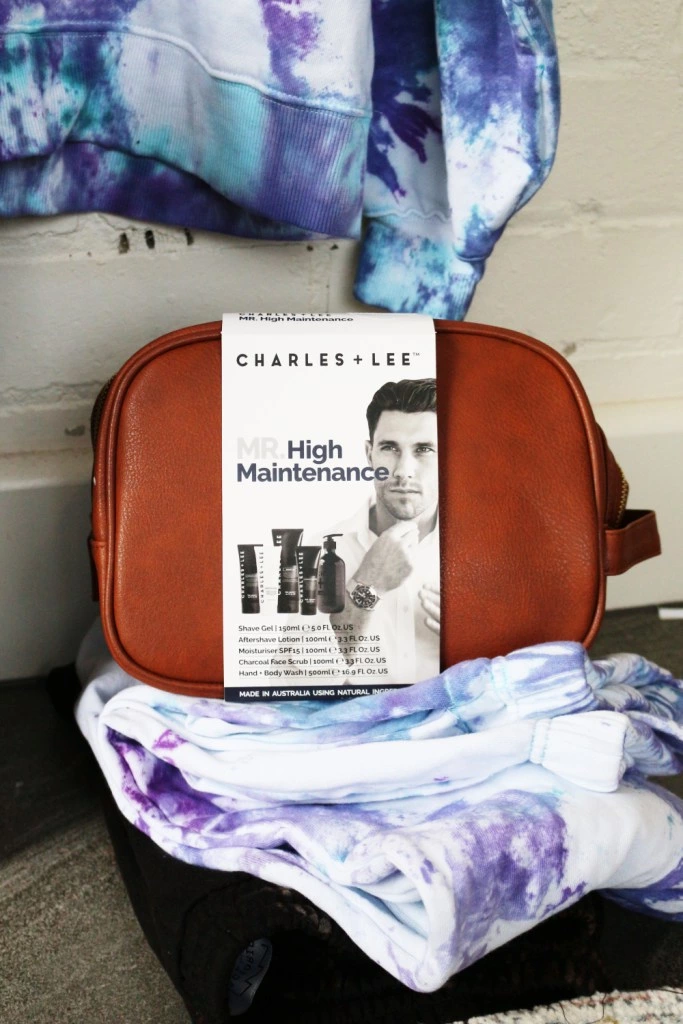 However, simple and effective skincare is such a great practical gift idea. Plus – let's face it – if we don't buy it for them, they'll end up washing their face with a bar of soap!
I chose the Charles + Lee Mr High Maintenance set for Daryl. It has great reviews – and I love that it's a complete set, rather than just a face wash and moisturiser. The packaging is also quite minimal and masculine, which is very much to my partner's taste.
3. Thoughtful Gift Box / Hamper Idea – Self Care Hamper!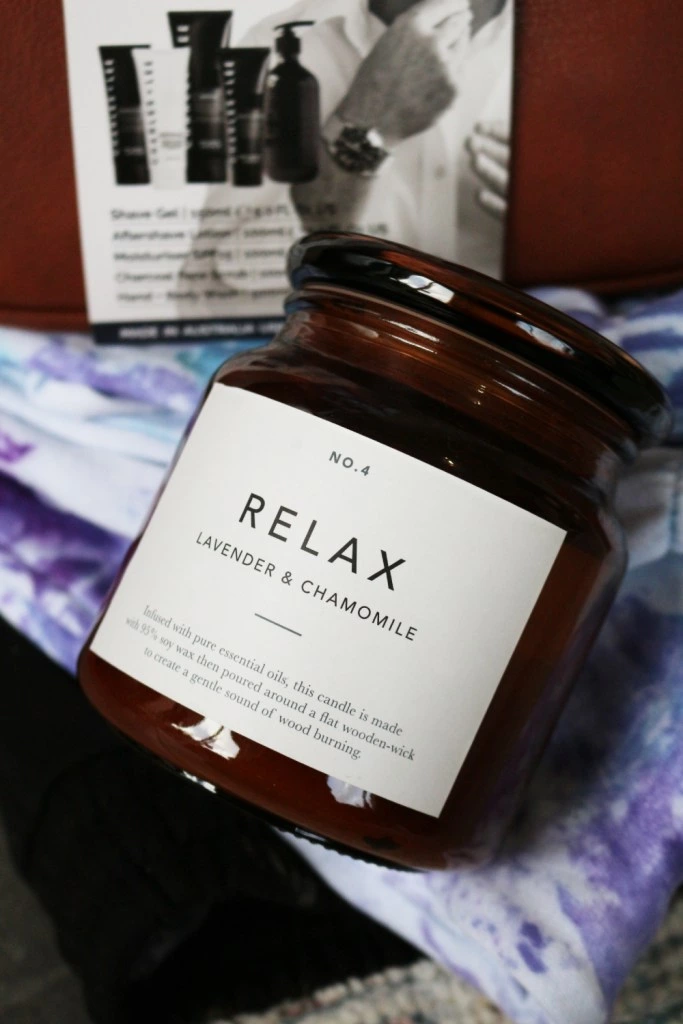 I know this is kind of cheating as we literally just mentioned a skincare set. However, a fun way to elevate a skincare set is to incorporate it into a self care hamper.
Gift hampers are so thoughtful. Not to mention – a great way to group together small gifts in a way that's cohesive!
Some ideas for a fabulous self care hamper:
Face masks
Pyjamas
Sleeping masks
Bath bombs
Snacks!
Alternatively, you could by any of these other premade gift hampers online. They're a lovely way to spoil your special someone!
4. Cheap Gift Ideas For Boyfriends – Puzzles & Board Games
My boyfriend is very much someone who likes to be doing something. He loves to cook, do puzzles, make music – it's one of my favourite things about him!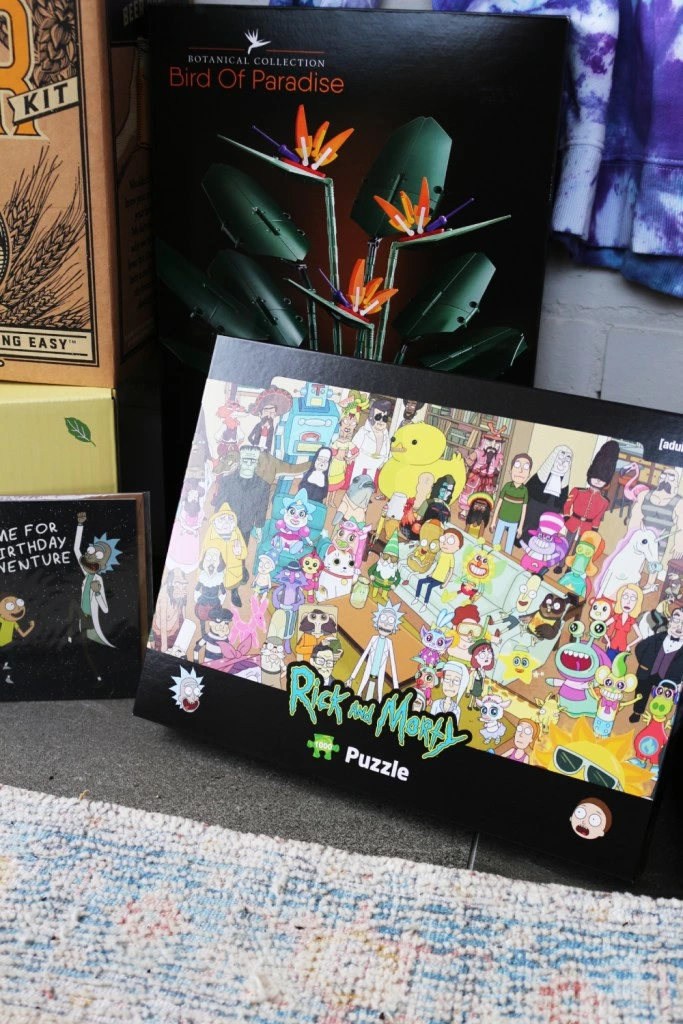 A great cheap gift idea for men is to stock up on puzzles and board games! You can often find these for under $10 a pop too.
Personally, I bought D two puzzles – one for Rick and Morty (because duh) and one that I DIY'ed with a treasure map of our apartment.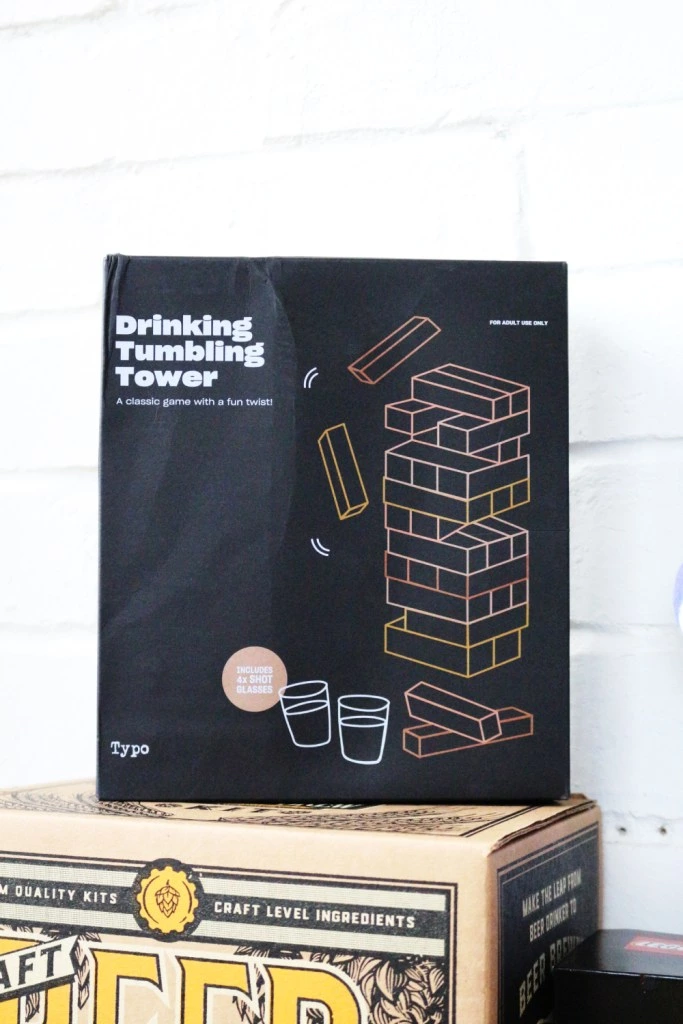 I also got him a little Jenga drinking game from Cotton On!
5. An Easy Romantic DIY Gift For Him – Date Night Vending Machine
If you guys are a fan of homemade gifts – well, first go check out my top DIY gift ideas for him post. You'll love it.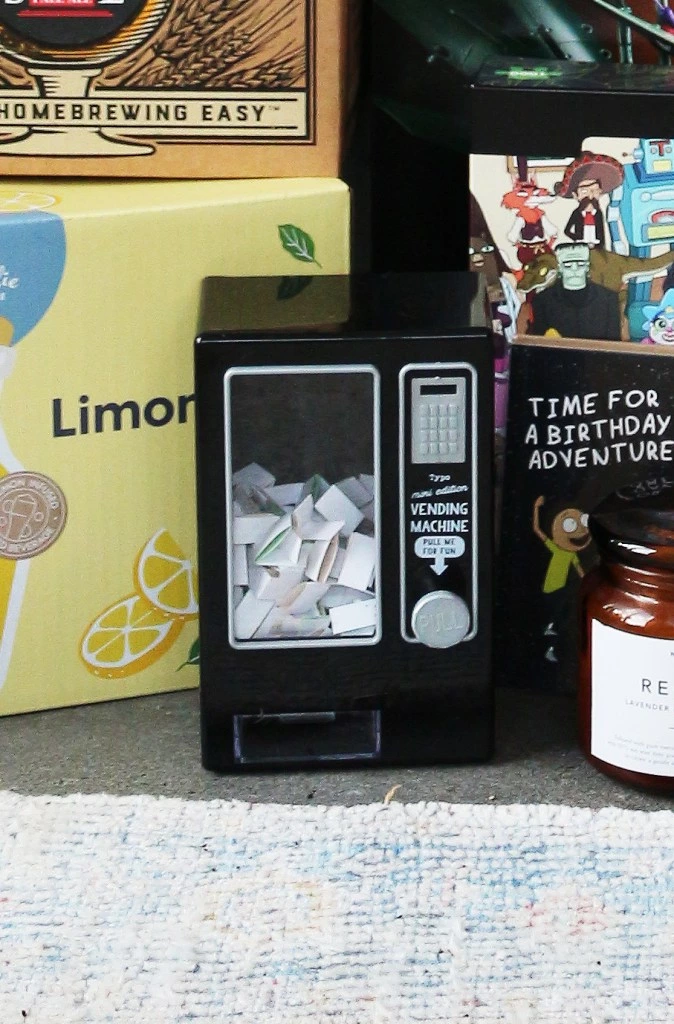 But after that let's chat about the easiest DIY gift ever. It's a modern take on the DIY date night jar idea. All you need is one of these ridiculously cute mini vending machines from Cotton On . . . and some paper!
My partner and I always find ourselves lost for inspiration when it comes to date nights. This takes all the guesswork out of it!
6. FUN Gift Idea For Him – Alcohol Making Kits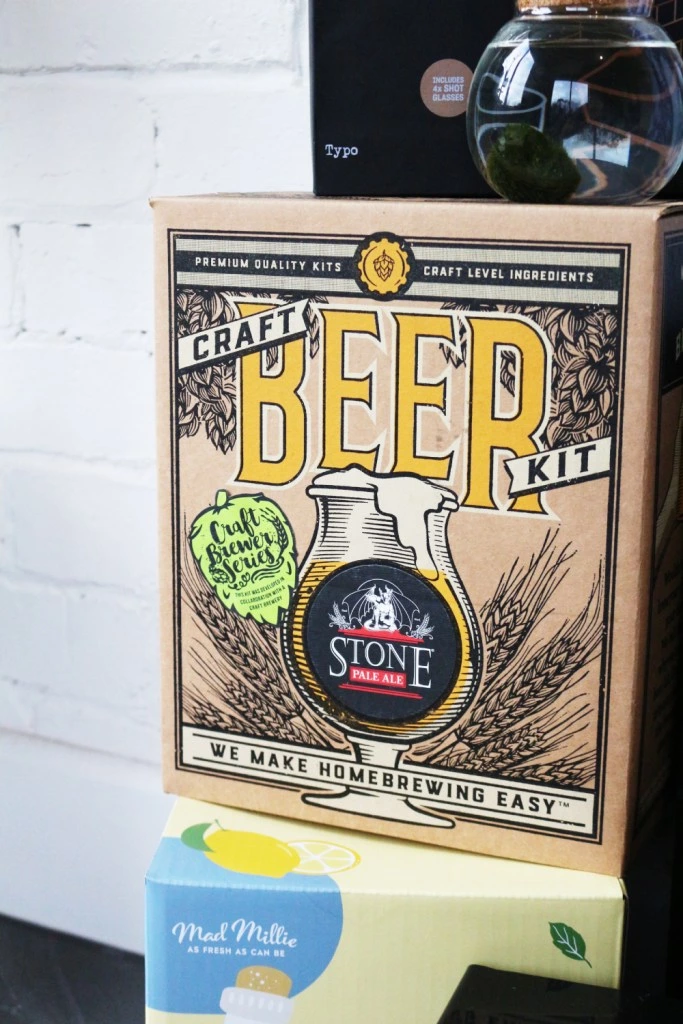 Guys, when I tell you that I am excited for Daryl to unwrap this . . . I am excited. For Christmas last year, I bought him a bar cart and the boy has put it to good use!
(Seriously – he makes a fantastic Amaretto Sour. Maybe I'll get him to write up a recipe one day!)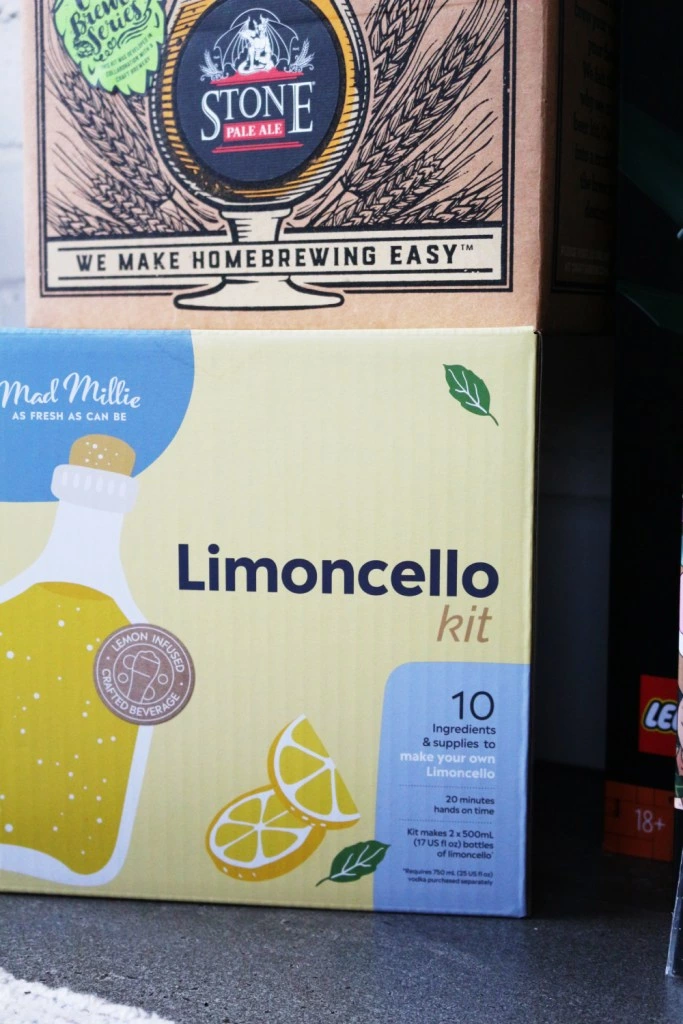 When we first started dating, Daryl and I used to love making Limoncello cocktails. So when I saw this DIY Limoncello kit I couldn't let it pass me by!
And as for the beer . . . well, I don't think I need to tell anyone why buying beer for men is usually a pretty solid gift idea.
7. Loungewear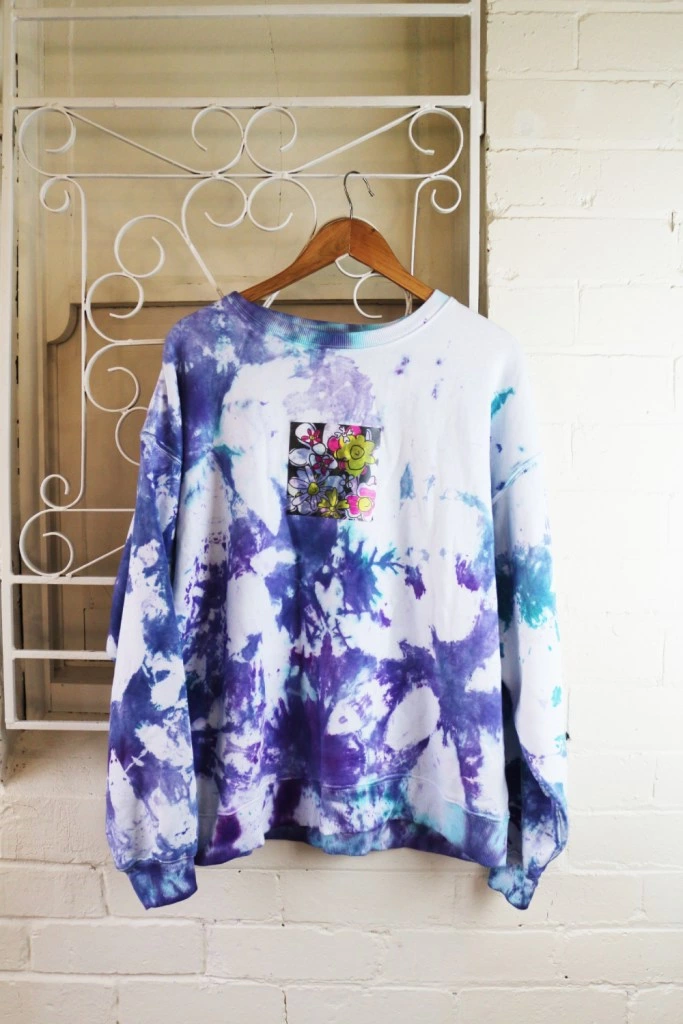 And last on my list of gift ideas for today has to be loungewear. COVID had us all staying home a lot more (hell, we're still in lockdown here in Melbourne) and comfy 'round the house clothes are a must.
I actually DIY'ed that jumper in the photo – and, yes, your girl does have a homemade gift guide coming up soon.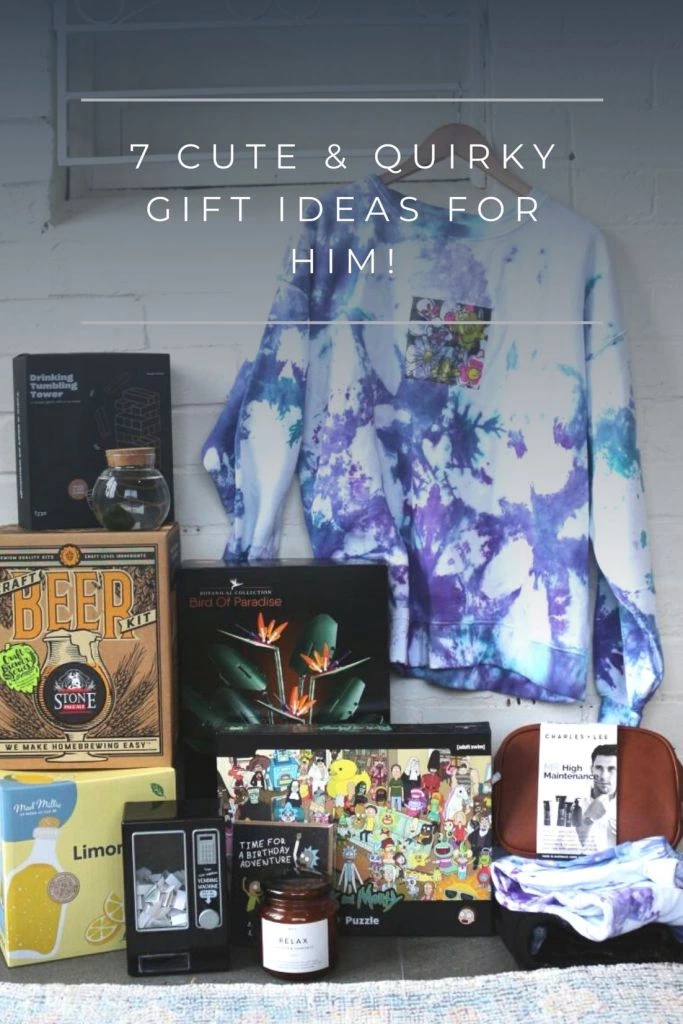 ON THE SUBJECT OF HOMEMADE GIFTS…
Got a boyfriend's birthday coming up? Why don't you try DIY-ing some of the gifts! Check out my handy post full of easy, practical DIY gift ideas he'll actually want.
Alright, my loves, we shall end at the end! I hope you enjoyed this mini gift guide. Which of these gift ideas was your favourite? I'm so excited for Daryl's birthday – I can't wait to see which of these he gets most excited about! Let me know your thoughts down below,
Peace,

Instagram // Twitter // Bloglovin' // Youtube // Pinterest // TikTok