Hello, you bunch of ugly gremlins – how's the world going for you today? You feeling disillusioned? Scared? Fragile and weak? Sounds about right, suck it up kids.
If you don't have oily skin, you're probably somewhat confused by the title of this post – you may, in fact, be lucky enough to only ever use moisturising toners. However, if you're like me in that you have blemish prone, oily skin, you'll probably be more familiar with the tightening, drying toners. Buzzwords like "mattifying", "clearing" and "tea tree" are always thrown around.
In fact, I didn't know that your skin wasn't meant to feel tight after toning. I thought that was pretty much what toner was for!
Well, I have seen the light – I have discovered another way. And that way is the Bodyshop British Rose Toner (yes, it's just as ~aesthetic~ as it sounds). Today, I thought I would share this discovery with you, so let's get into the review.
Bodyshop British Rose Toner Review – 3.5/5*s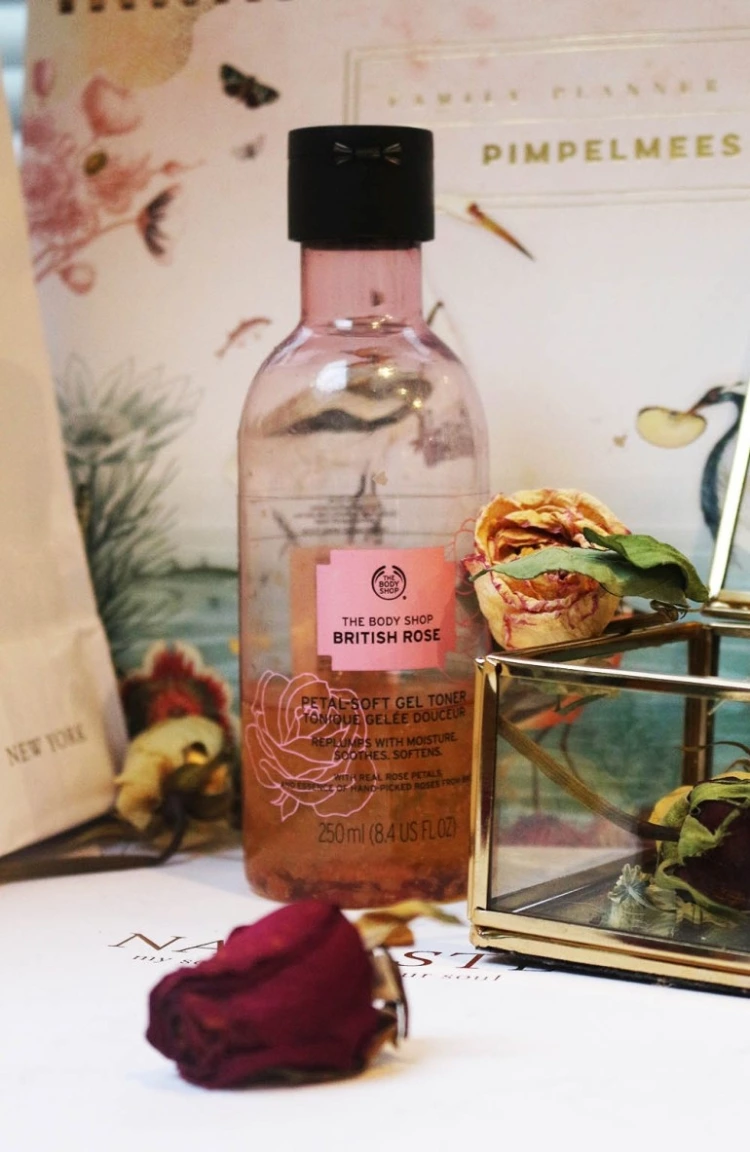 First off, let me just start this review with: this toner is not specifically aimed for my skin type. I bought this in winter last year, when my skin was a lot drier, to try to stop using such harsh products and get some moisture back into my face. I actually semi-swapped out and substituted this toner with The Bodyshop's Tea Tree Oil toner when my skin was feeling oilier.
While I do really like the product, I can't say I entirely recommend it for people with oily skin. As a once-every-few-days product sub in, it worked really well, but I imagine with daily use it would be too much on oily skin and could lead to breakouts. For dry skin, however, I cannot recommend anything more!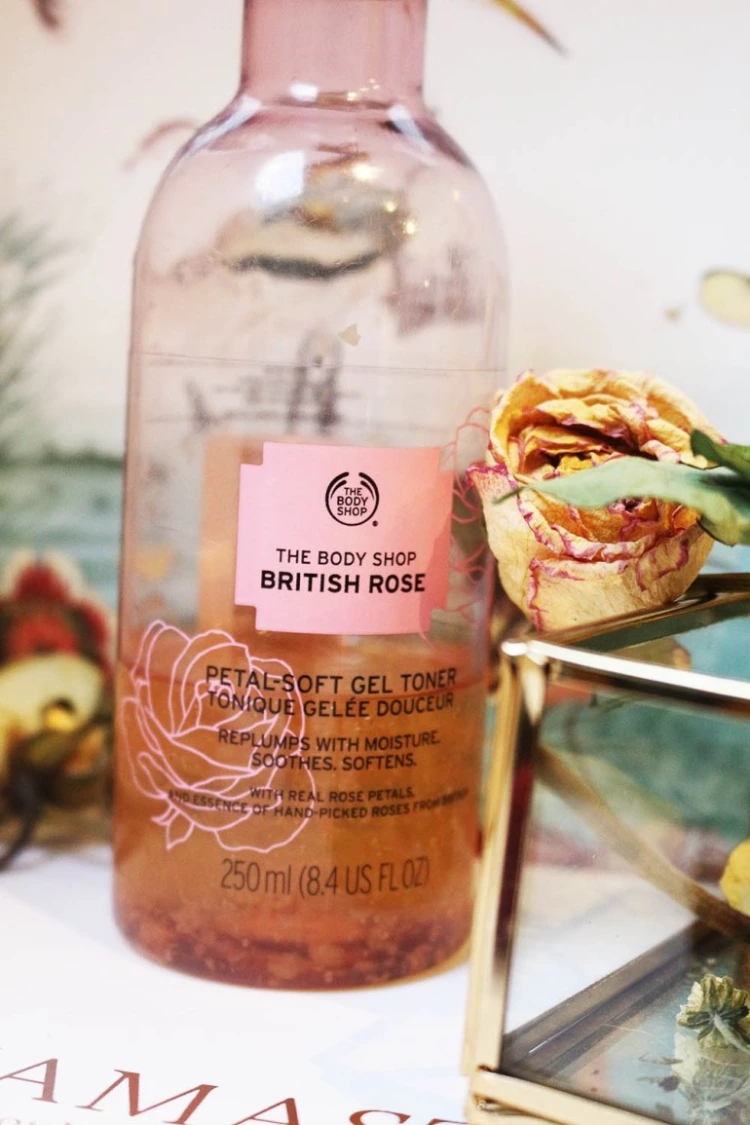 WHAT THIS PRODUCT CLAIMS
"Enriched with real rose petals and organic Community Trade aloe vera from Mexico, our extra-gentle, alcohol-free formula leaves skin feeling soft, soothed and replenished.
Gently softens skin
Infused with organic Community Trade aloe vera from Mexico
100% vegan
Formulated without alcohol
94% of women agree that their skin felt instantly soft (based on trial results from 100 women)" – From Bodyshop.co.uk (worldwide website)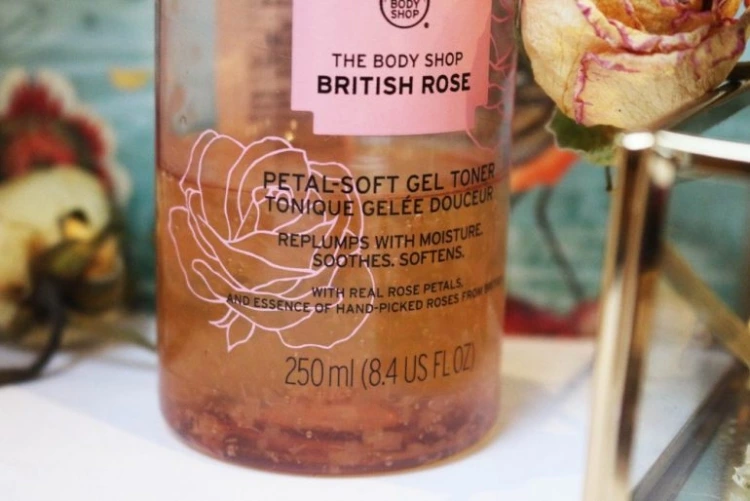 So let's get into my experience using this bad boy and my overall thoughts!
WHAT I LOVED
No irritation. My skin did not feel one iota irritated by this product. It wasn't harsh, or allergenic, or anything – there was no tightening, no tingling, no negative sensations at all.
Moisturising and soothing. This toner felt so freaking good on my skin. Like it was actually benefitting it? Like it was being kind and loving and supportive to the stress? Like it wanted to make me a cup of tea, play with my hair and listen to me talk about my day? Usually toner feels like a drill sargeant screaming "tighten the fuck up pores!", this felt like a gentle hand saying "be safe, be healthy".
Skin felt supple afterwards! We love us a skincare product that lives up to its claims – and this baby does. My skin felt supple and moistured, soft and silky.
It's just like really pretty . . . In my defence, I'm a blogger. Real rose petals in my toner? How could I not love it?

WHAT I DIDN'T LOVE
Well, for all the praise in the world, if I'm only rating this 3.5/5*s there must be some things I didn't like, right?
I didn't really notice any difference. My skin felt good when I applied it yada yada but I didn't notice anything about my skin condition long term; there was no massive improvement in quality or anything like that.
Didn't help with acne literally at all. Okay, so this point is a little bit finicky because the product doesn't claim to help acne, but generally if it's on your face and it's working to improve your skin, you should see some sort of effect. This didn't help my acne literally at all, which most toners should, so meh.
It felt too . . . wet. I loved how moisturising this was, but (for my skin type especially) it was a bit too moisturising. It felt like my face was already kind of drenched before I even applied my moisturiser – which is a no from me. This is likely due to the gel consistency of the toner and you might not find it too much at all, but that was just my experience.

WHERE TO BUY?
So, you're sold. You want this moisturising goodness on your face, but where do you buy it? Well, you're luck! Bodyshop sells this bottle of goodness online on their UK and worldwide websites.
The Bodyshop British Rose Gel Toner – £9.50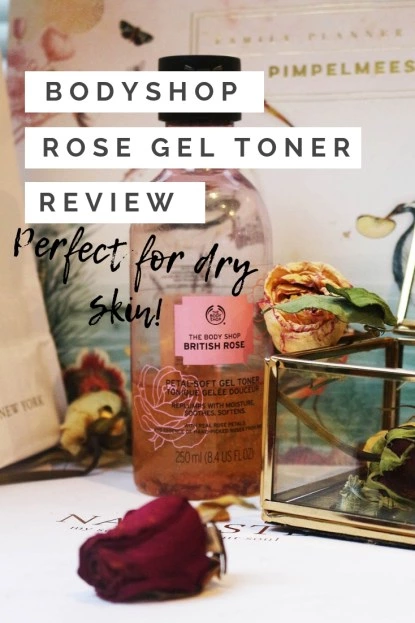 Pin these images for me!
ALL IN ALL . . .
All in all, I actually quite recommend the Bodyshop Rose toner – especially if you have dry skin. If you want extra moisture, there is no toner I've ever tried that compares and, while the gel texture may have been too much for me, you could absolutely love it!
(And it's so freaking cute. I approve of it just for the aesthetics of having it on your dressing table.)
If you guys are into your beauty and skincare, make sure you're following my Pinterest board for all those tips and tricks!
Okay, kiddiwinks, I hope you guys enjoyed this post! (Can we take a moment to appreciate the 'lil product set up? I'm loving my current hostel experience – and the decoration is absolutely freaking gorgeous – but I'm massively missing all my useless shit that makes great photo props.) Have you guys ever tried this toner? Would you? Let me know your thoughts down below!
Peace,

Instagram // Twitter // Bloglovin' // Youtube