Why, hello there internet friends! Anyone else got an Italy Diaries hangover? I know, I know – you guys are only here for the content where I share pretty places with you. It's fine; I'm just going to have to go on some more holidays.
Today, we're going to adding another installation into my Brand Spotlight series. The series that has . . . literally one post in it. (Albeit a very – confusingly – well received post, so if you haven't had a read of my Brand Spotlight: Forever New yet, get to reading it.)
I have been wanting to share this brand with you for ages. Dollskill is probably my favourite online fashion store. It's quirky, it's badass, it's quality and it's cute as fuck. However, therein lies my issue . . .
Dollskill is an alternative fashion store . . . that caters to a lot of "alternative" categories. Bohemian, goth, hippy, coked-up-raver-chic, grunge – it has it all.
(Like this dress I'm wearing – it's from Dollskill)
Now, the variety is amazing, absolutely, but it also makes it really hard to write about. Enter Dom – on one of my recent OOTD posts, Dom left me a comment that stuck. She called my style "romantic aesthetic". Which I mean I fucking love, call me that all the time please, but more than that . . . I would actually pretty much agree with it. Plus, that "romantic aesthetic" is definitely what most of my purchases from Dollskill fall under.
And so we reach today's post! Instead of tackling the beast that is Dollskill . . . I'm just going to be tackling the romantic aesthetic side of it. Let's do this.
Budget: Varies
I like to think of Dollskill as an alternative ASOS; there are loads of different brands on there and some of them range from the super affordable, £15 dresses, to the beautiful £200 dresses from our much-loved For Love and Lemons.
Location: Worldwide
Dollskill is actually based in America, but there's free worldwide shipping on usually (or it's $6.95) and it's always free after $75.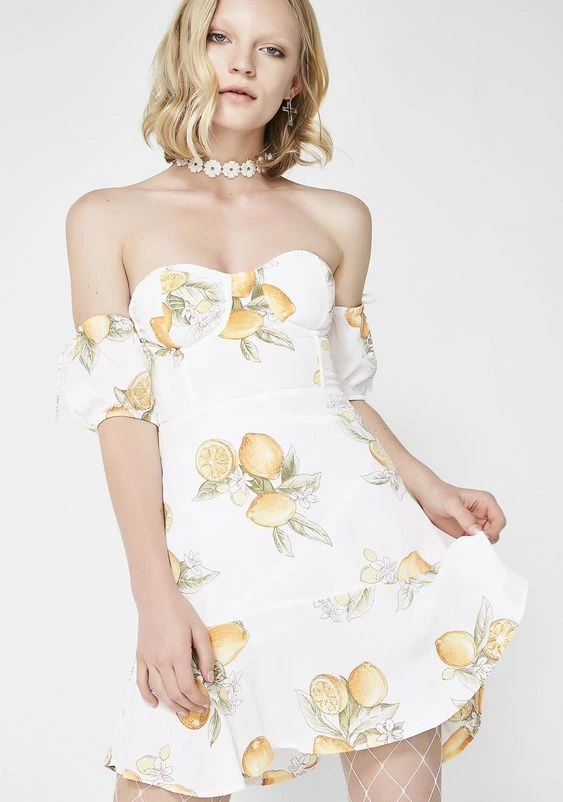 For Love And Lemons Lemonade Dress – £140
Remember my post about what is probably my all time favourite dress brand, For Love and Lemons? Well, Dollskill is actually where I found them! Every damn year they bring out new dresses and every damn year I have to check myself before spending my entire paycheque.
However, you don't need to sell your kidney to afford their pretty dresses (thank you, God.) – take a look at this baby. I mean, has there ever been a better dress to picnic in? The answer is no, no there hasn't.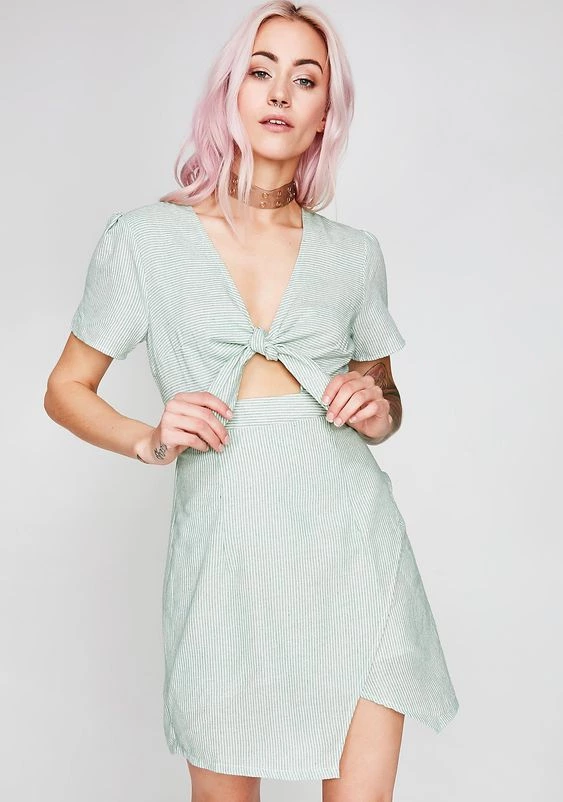 At the moment, I've been obsessed with the whole tie-front look. Why? I don't know, excessive mass marketing? The Pinterest algorithm? A bunch of OOTD ideas? Maybe everything, my friends, maybe everything.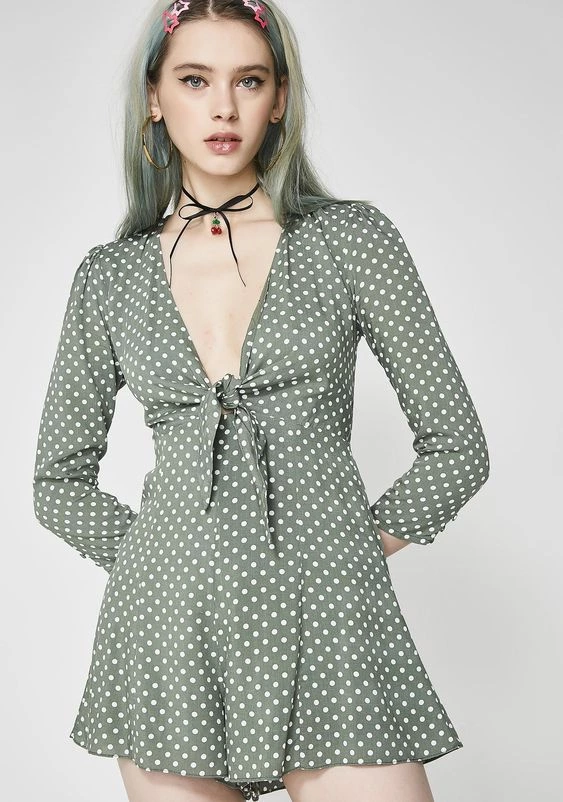 Light green tie front romper – £28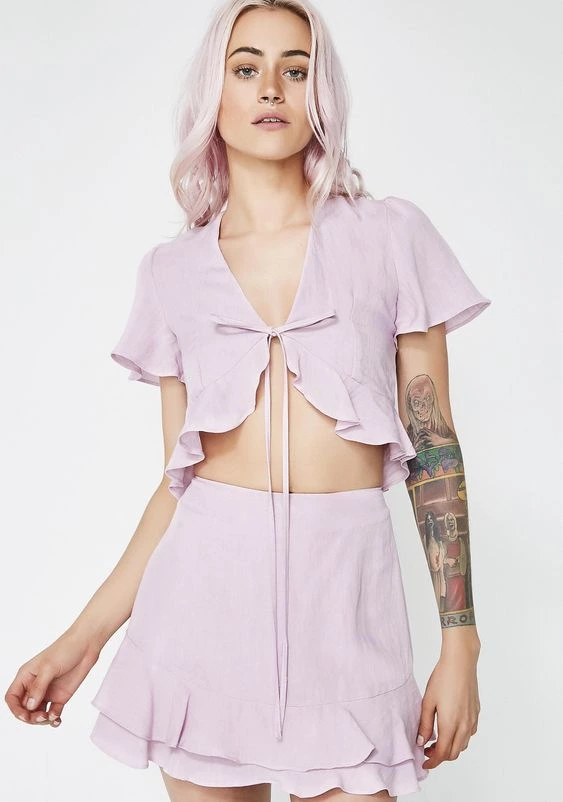 Liliac Tie Up Co-Ord Set – £34.42
The range of clothing from Dollskill is simply fabulous; from Doc Martens to co-ord sets, you can find a wide range of . . . well, literally anything a girl could possibly ever want. Currently, all their spring/summer gear is starting to make it's way onto the site and I . . . am . . . ready.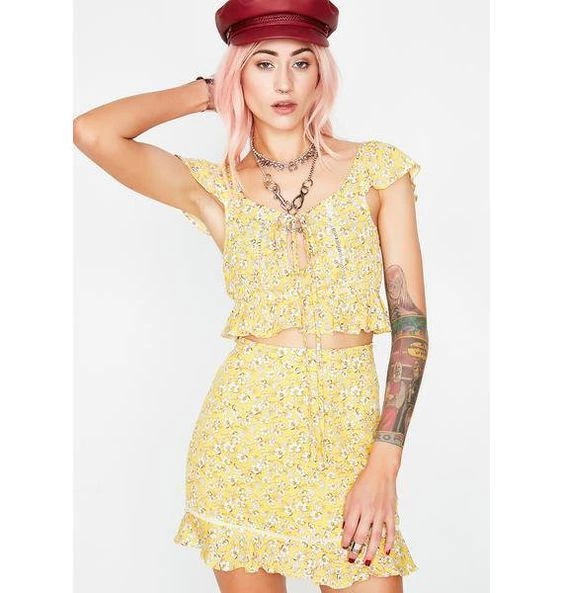 Now, while their clothing is all cute as fuck . . . I feel like we need a moment of appreciation for the shoes. I have never seen so many out-there, statement shoes in one shop. Am I brave enough to rock even half of them? Nope. But do I love them just the same? Can I have a hell yes?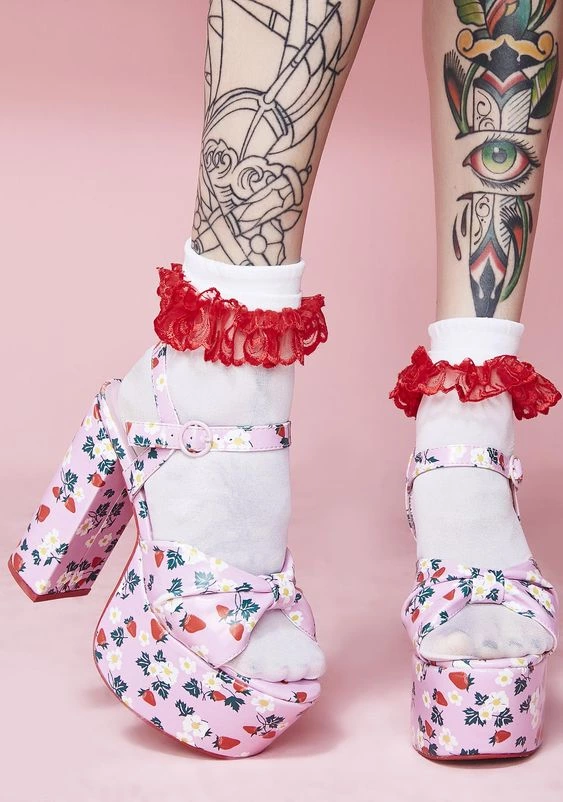 Strawberry and Daisy Platforms – £55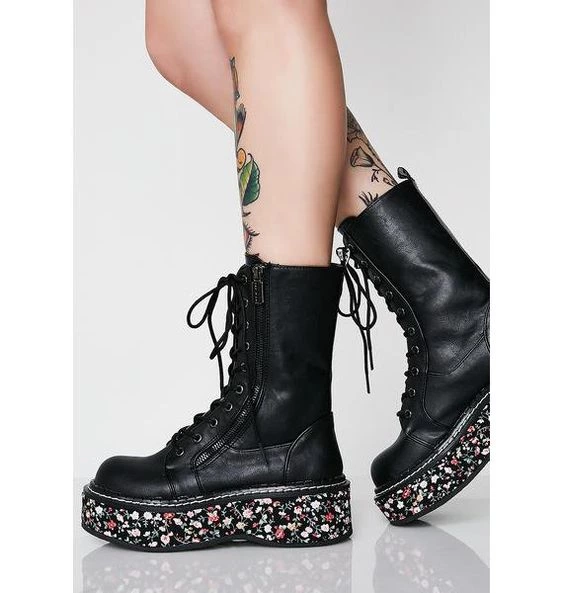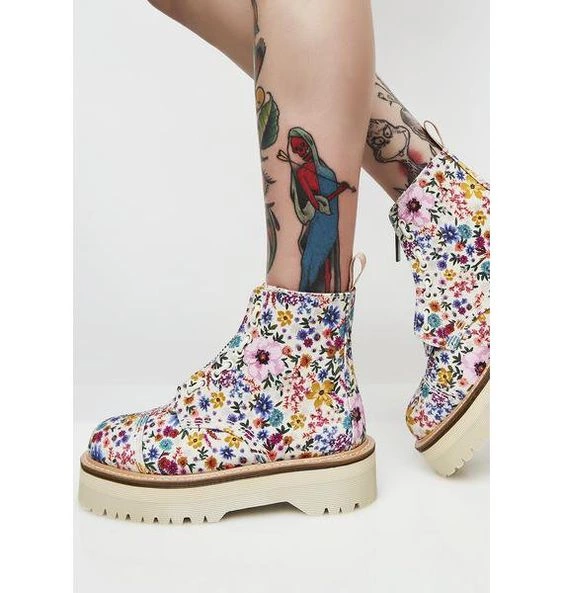 Sorry I haven't as active as usual over the past few days – your girl had a busy (but really fun) weekend. I'm slowly but surely catching up with all your blogs and my post comments. Thank you scheduled posts, am I right?
This post was just a short one as I have some pretty obscenely long blogging tips posts in the works . . . sorry about that. I hope you enjoyed this update to the Brand Spotlight series; have you ever shopped at Dollskill before? Did you like my choices? What was your favourite item out of the ones I shared? Let me know your thoughts down below!
Peace,

Instagram // Twitter // Bloglovin' // Youtube