Hey, gorgeous humans and welcome back to my blog! How is everyone doing today? Are those of you whose lockdown has lifted enjoying yourselves? Roam free for me, friends, Melbourne is in stage four lockdown and I'm not-so-slowly going insane.
Anyways, stationery. If you guys remember my recent stationery wishlist post, I introduced you to the simply gorgeous brand BySarahQ on Etsy. The store is based in Australia (she ships worldwide though) and one of the things I absolutely loved was the dedication to environmentalism. 10% of all shop profits go to environmental charities and the packaging she uses is all recyclable or biodegradable!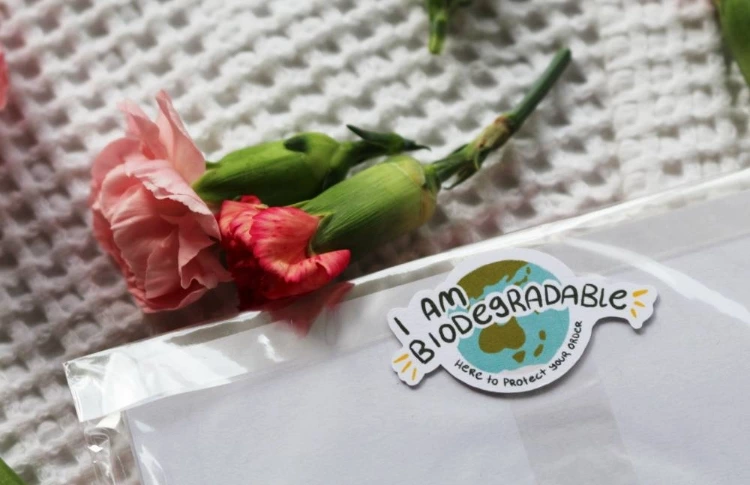 Not to mention . . . sis has cute stationery. In particular, her stickers! Naturally, after sharing that wishlist post, I had to do a little bit of a haul – and I wanted to share the cute finds I got. (You'll probably recognize a lot of them from my recent journal posts.)
One of the things I love about buying from small businesses is the care that goes into each order. Sarah included a handwritten note and packaged the stickers with so much attention to detail.
So what did I buy? Let's take a look . . .
Plant Sticker Set – $3.50 // Gardening Sticker Set – $3.50 // Magic Sticker Set – $3.50
Naturally, I got a lot of flowers and some vaguely witchy stickers. All of Sarah's designs are stunning and I was hard-pressed to choose – but I think we can all agree that these are going to get their use in my journals. In fact, they already have!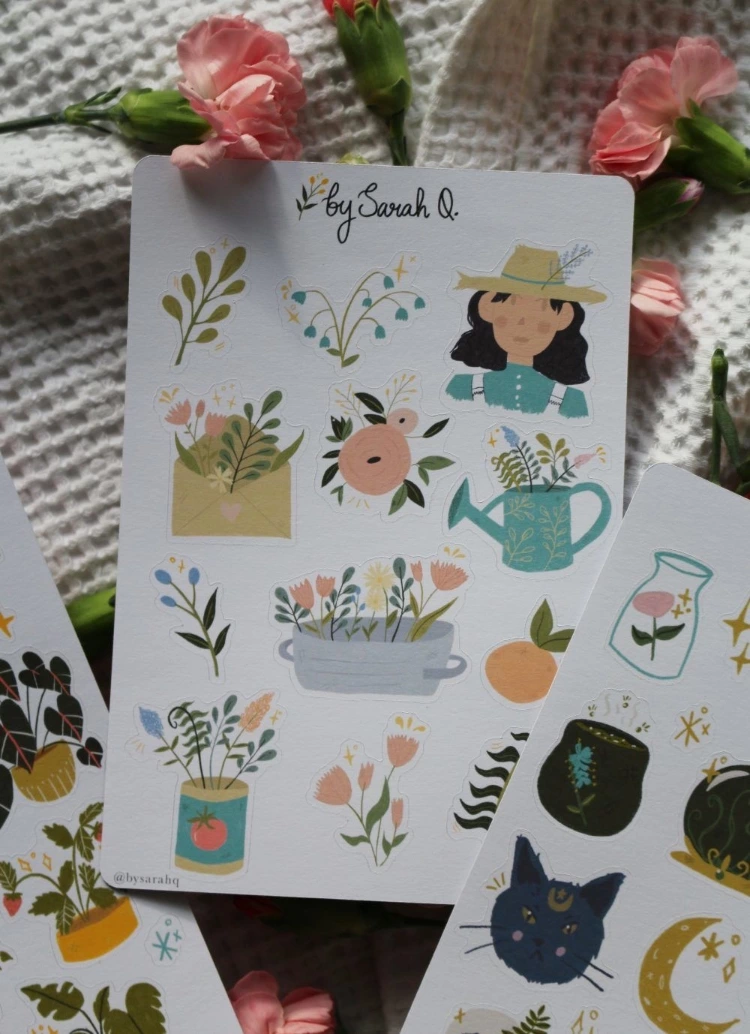 The first sheet I picked up is the only one you guys haven't seen in action yet.
If you guys read my August journal set-up, you'll know that I've been wanting to focus on growing an edible garden in our apartment. Namely, lot's of witchy herbs. Your girl wants to brew her own medicinal teas.
This goal has been brewing for a good few months – and these stickers are wholeheartedly reserved for the journal spread I'm going to use to plan it.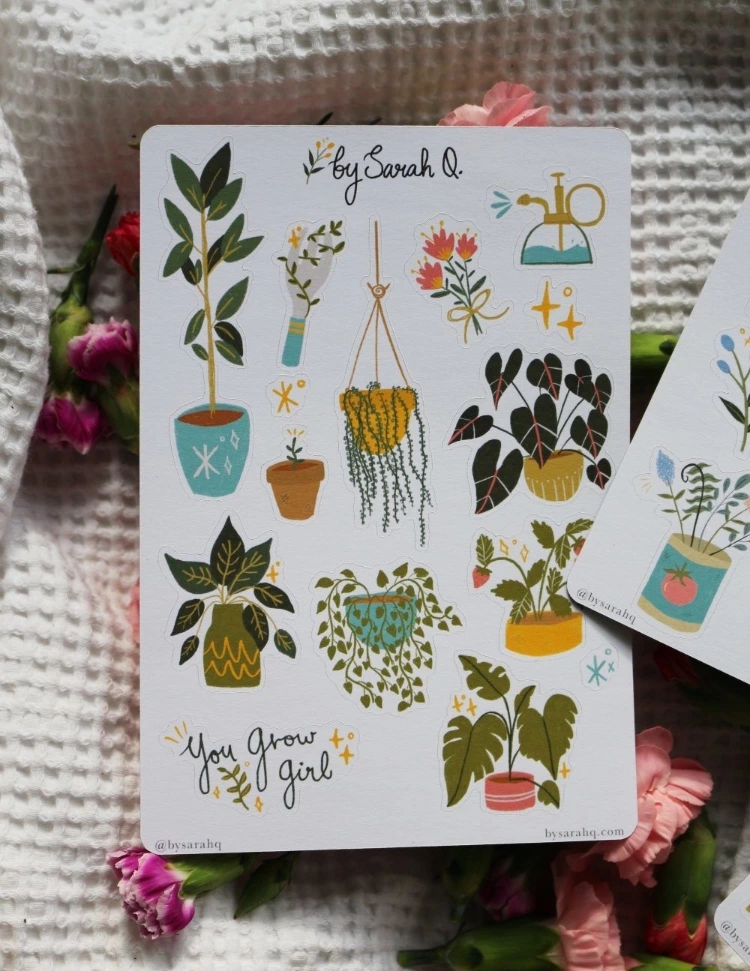 This sticker sheet right here is what drew me to Sarah's shop. Have you ever seen something that screamed "millennial depression disguised as interest in nature" more? Oh, I'm projecting? Whatever, Karen.
You guys have seen these gorgeous stickers being used in my DIY/Crafting Bucketlist journal spread – but I can pretty much guarantee I'll be repurchasing them at some point, so expect to see them pretty much all the time.
The last sheet of stickers I picked up were these simply wonderfully witchy ones. If your brain had a tingle of recognition there, that may be because you read my August bullet journal set-up post.
In an effort to beg the universe to bestow some into my life, August's theme was magic. And I think these stickers did the job wonderfully.
Final verdict? Not that anyone's surprised, but I absolutely adore this little Etsy store and will be coming back for thirds! Everything was packaged so well, shipped super quickly and turned out better quality than I was expecting. Even better? The price point is so beyond affordable.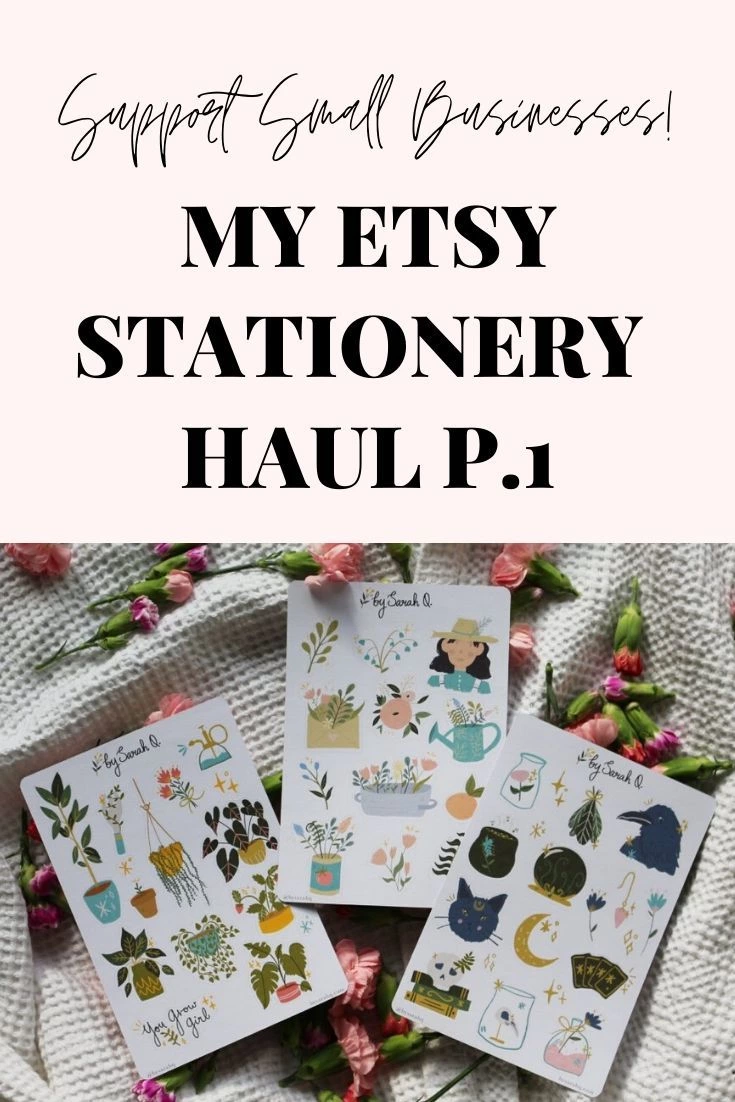 (Pin this for me, lovelies!)
The only thing that stopped me from buying more stickers off Sarah was that my dive into Etsy's stationery also revealed another stationery store to me . . . pagesxconstellations. I *may-and-by-may-I-mean-definitely* have also bought three sticker sets from her store too.
(I, of course, have a separate haul post coming up for them too.)
If you guys are fellow stationery addicts and love anything re: paper, make sure you're following my bullet journal Pinterest board.
All right lovelies, that's a wrap. Did you like my sticker picks? Would you use any of these yourself? Let me know your thoughts down below!
Peace,

Instagram // Twitter // Bloglovin' // Youtube // Pinterest