Do you want to pamper the loved ones in your life (or yourself!) this holiday season? How about giving the gift of self-care? This easy-to-recreate DIY advent calendar is absolutely gorgeous – and is full of fun health and wellness gift ideas.

Hello, beautiful people and welcome to my favourite time of the year . . . Christmas! Now, I know – you're all sitting there going "but Mia, it's only November, don't start breaking out the Mariah Carey quite yet". (And to that the only correct response is Mariah is a 365 day a year event. You guys are letting me down here, c'mon.)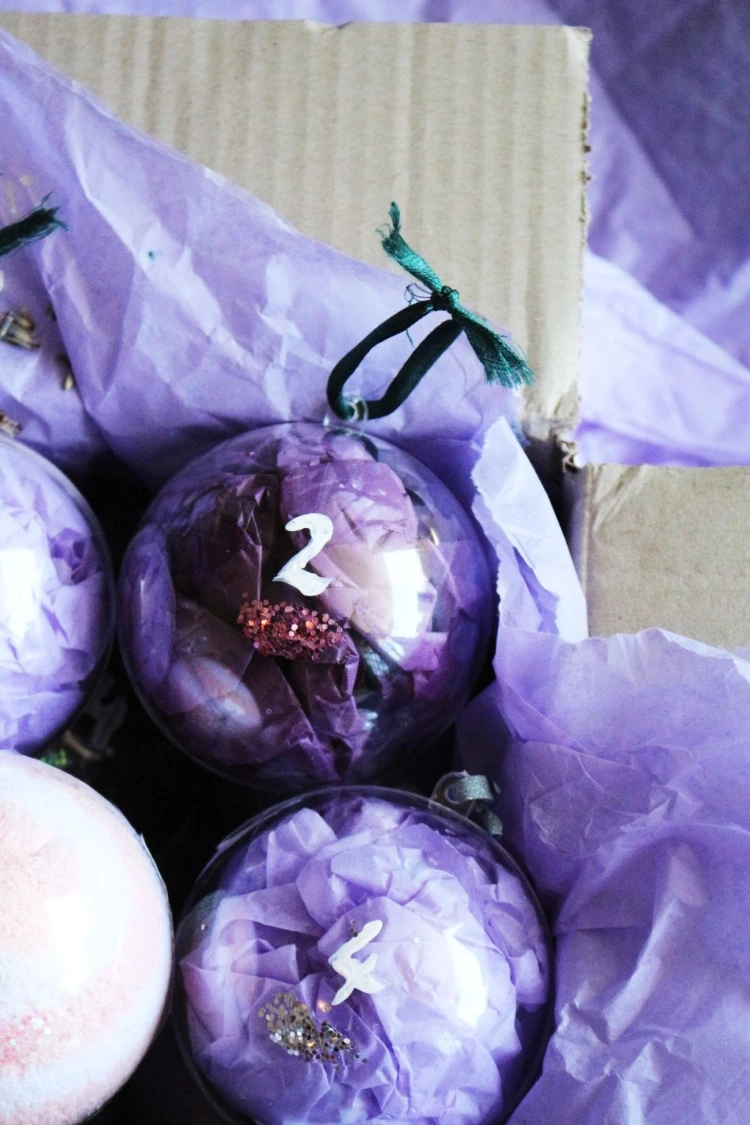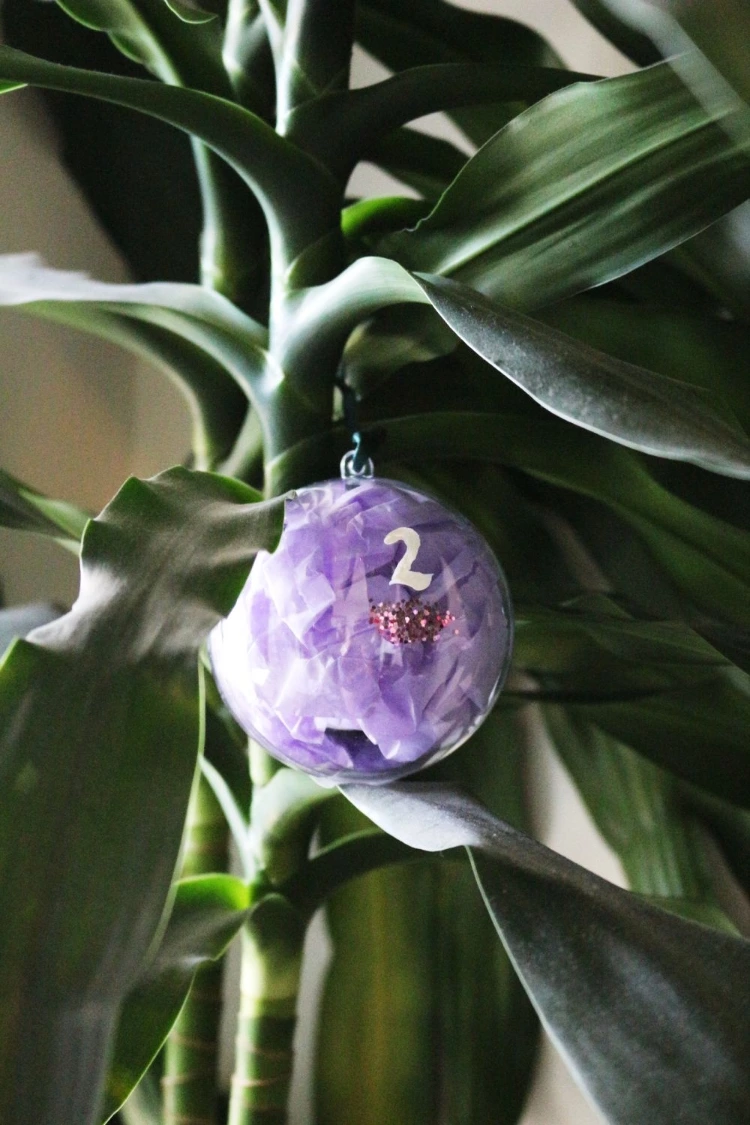 No, but seriously – I am a DIY blogger. My entire existence has been a run-up to Christmas. If people would let me, I'd have started posting my ideas back in October; this is me showing restraint. (Not to mention the very obvious aspect of lead times – you need advent calendars ready to go in December, so it's only logical that you set them up in November. Right? Right?)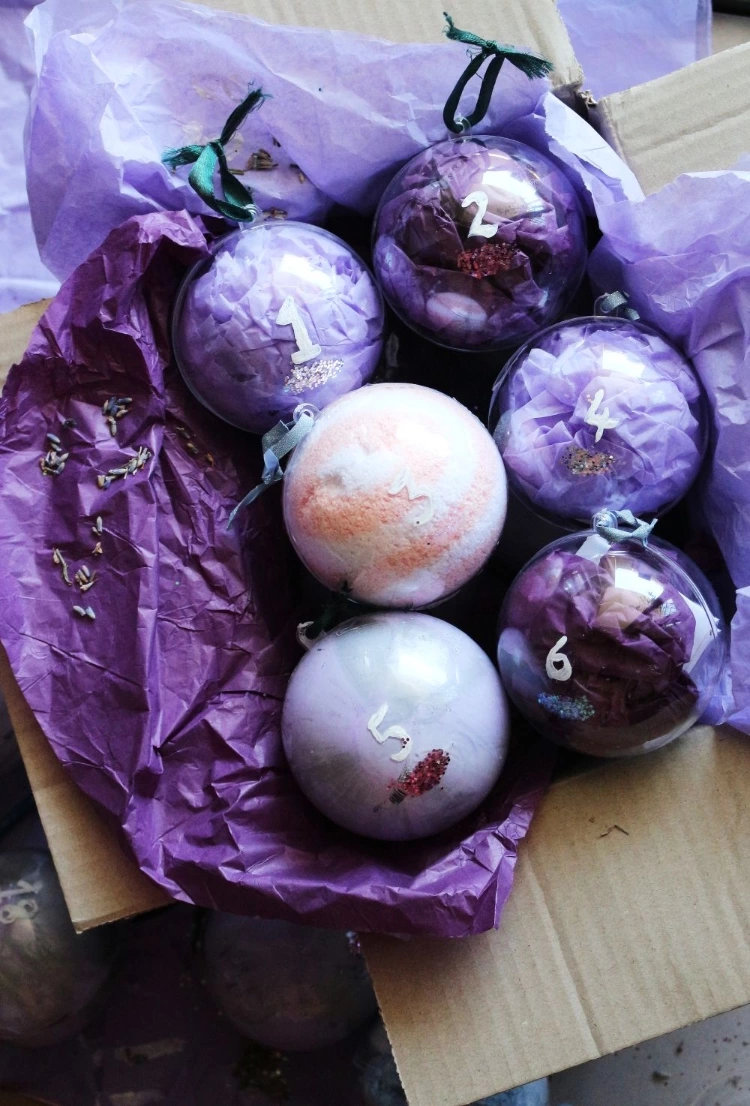 Anyways, let's talk about this beauty. This advent calendar is all about self-care. It's about good vibes, positive energy and keeping your soul festive over the season.
I designed this DIY as a lovely little present I'm sending home to my mumma (and I know you read this blog, so avert your damn eyes woman). Each gift is something a little warm and happy, designed for taking care of yourself. Some things are little, like some special tea bags. Some things are cosy, like fluffy socks. And some things are (hopefully) motivational, like the self-care planner stickers!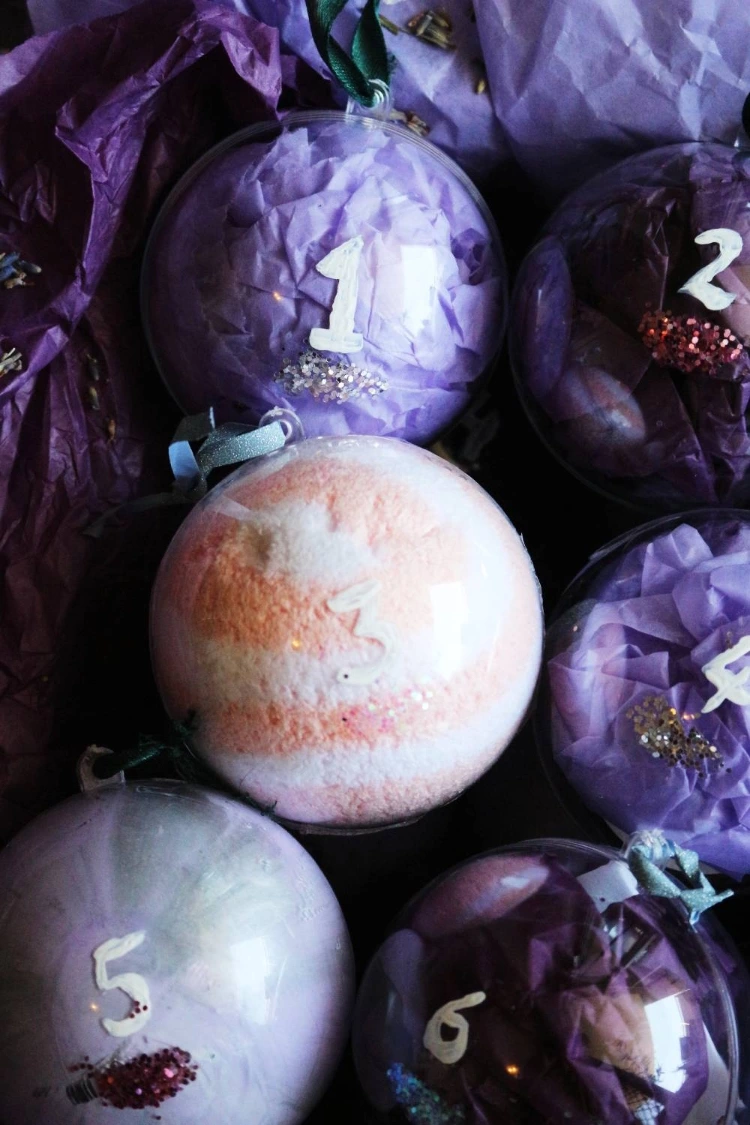 (And there is, naturally, also chocolate. Because what kind of advent calendar doesn't have chocolate?)
WHAT YOU NEED:
Ribbon
Tissue paper
Acrylic paint
The gifts:
It was a little hard to write up an exact tutorial for this advent calendar because it naturally depends on what gifts you're going to create or buy yourselves. Here's what I used: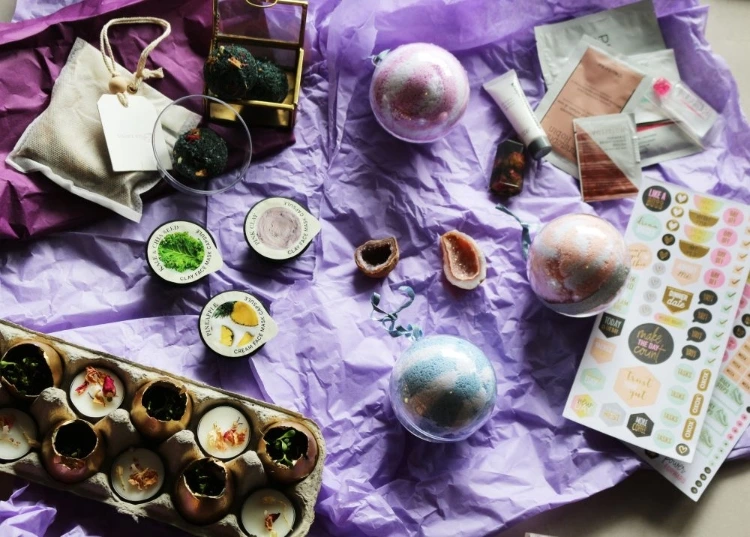 STEP-BY-STEP:
I would love it if you watched the tutorial for this in Youtube version and subscribed to me over on there too! I honestly think this video is one of my favourite I've ever made, so if you're in the mood for some holiday cheer, whack it on.
Set aside the baubles you want to have a marble painted effect.
Split these in half and, in one half of each, squirt a dollop of each colour of acrylic pour paint into the corners.
Fix the ornament back together and keep turning it around until paint covers the entire surface.
Separate the two sides and leave overnight to dry.
For the rest of the baubles, get scrunch tissue paper up and add a ball of tissue to each side. Hide the presents in between!
(Optionally add dried flowers into some of the baubles to add a special finishing touch.)
Once you've hidden all the presents inside, use your white acrylic paint and thin brush to paint numbers onto each one.
Thread ribbon through the top of the ornaments to create a hanger.
Pack everything away into secure packaging . . . and you're all done!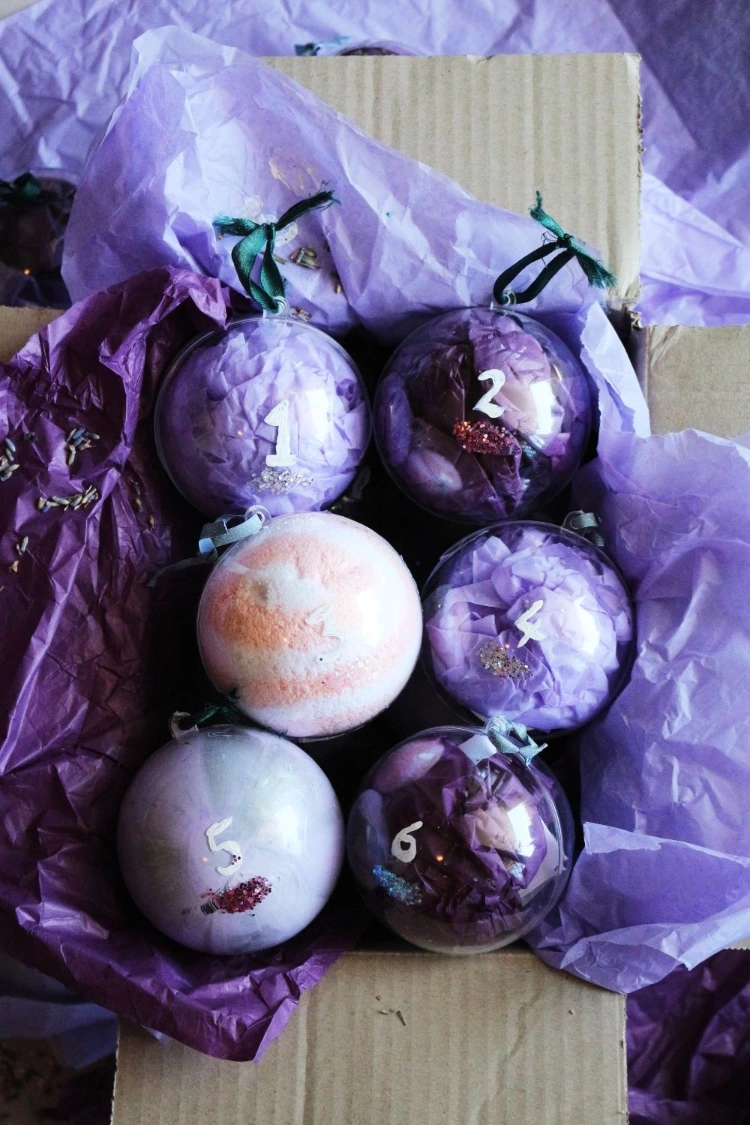 Guys, not to toot my own horn too much, but think this is such a cute and thoughtful gift idea. The reason I chose it for my mama is because she has anxiety and I know self-care is something she can always use. But honestly, with 2020 being the absolute shit-fest it has been, I think this would make a great gift for a friend.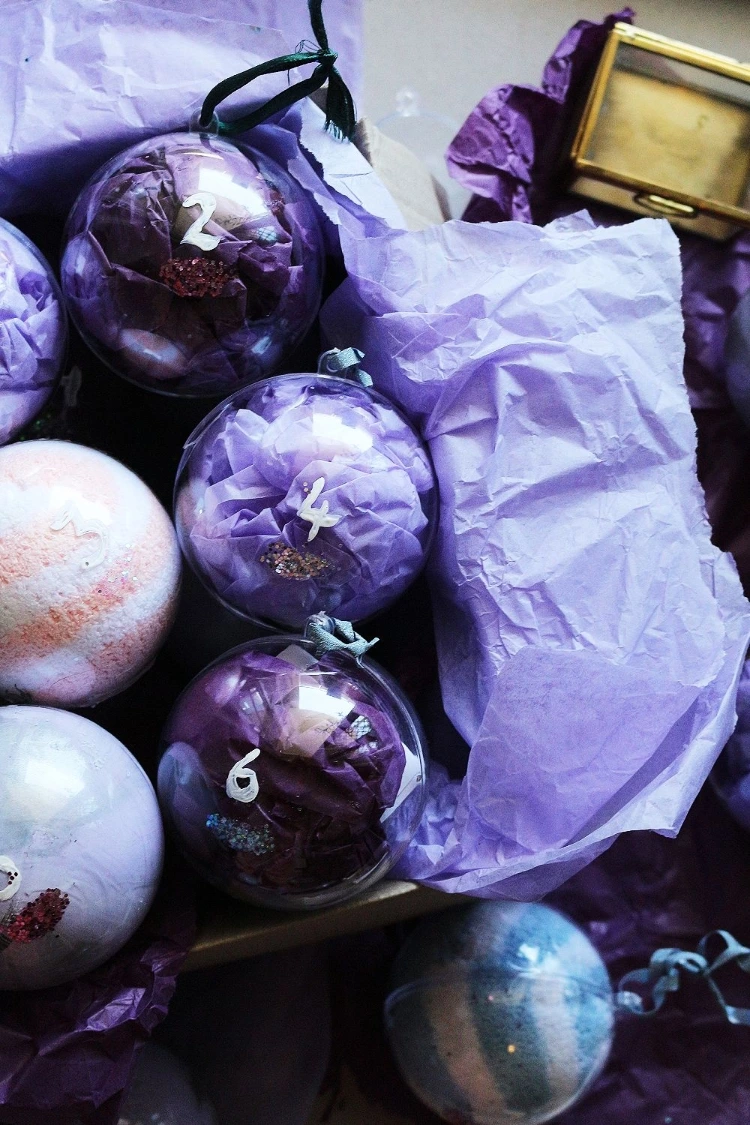 Plus, it's completely customisable! You can dress it up or down to suit your budget – this was super affordable, I'd say the most expensive part was the paint!
https://www.instagram.com/p/CHOziVhh2l1/
Anyways, I hope you guys enjoyed this DIY as much as I enjoyed creating it. If you did like it, or maybe want to give it a try yourselves, make sure to save it on Pinterest! It's a massive help to my blog, so I always appreciate the support.
Would you guys like to receive a self care advent calendar? Is this a gift you would try yourselves? And what did you think of the video? Let me know your thoughts down below!
Peace,

Instagram // Twitter // Bloglovin' // Youtube