I almost typed out "his and her's craft ideas" but cringed way too hard.
Hello, people of the blogosphere – I hope you are well and that life is not kicking you in the proverbial shins. (Or the literal ones; that shit hurts.) Today's post combines three of my favourite things – DIYs, plants and my human! IE: It's exactly what the post title says: my boyfriend and I spent a Saturday making terrariums and I'm rinsing our life for content. Capitalism rules!
I confess, I am rather fortunate in that Daryl does like crafting. When I first told him about my plans to get back into blogging and revealed my (totally normal and not at all crazy-virtual-hoarder) secret Pinterest board with hundreds of random craft ideas . . . he got excited. And not just "I'll support you through this with pity and slight resentment" fake excited – actually excited.
I've never been more scared of another human in my life. What kind of weirdo, am I right?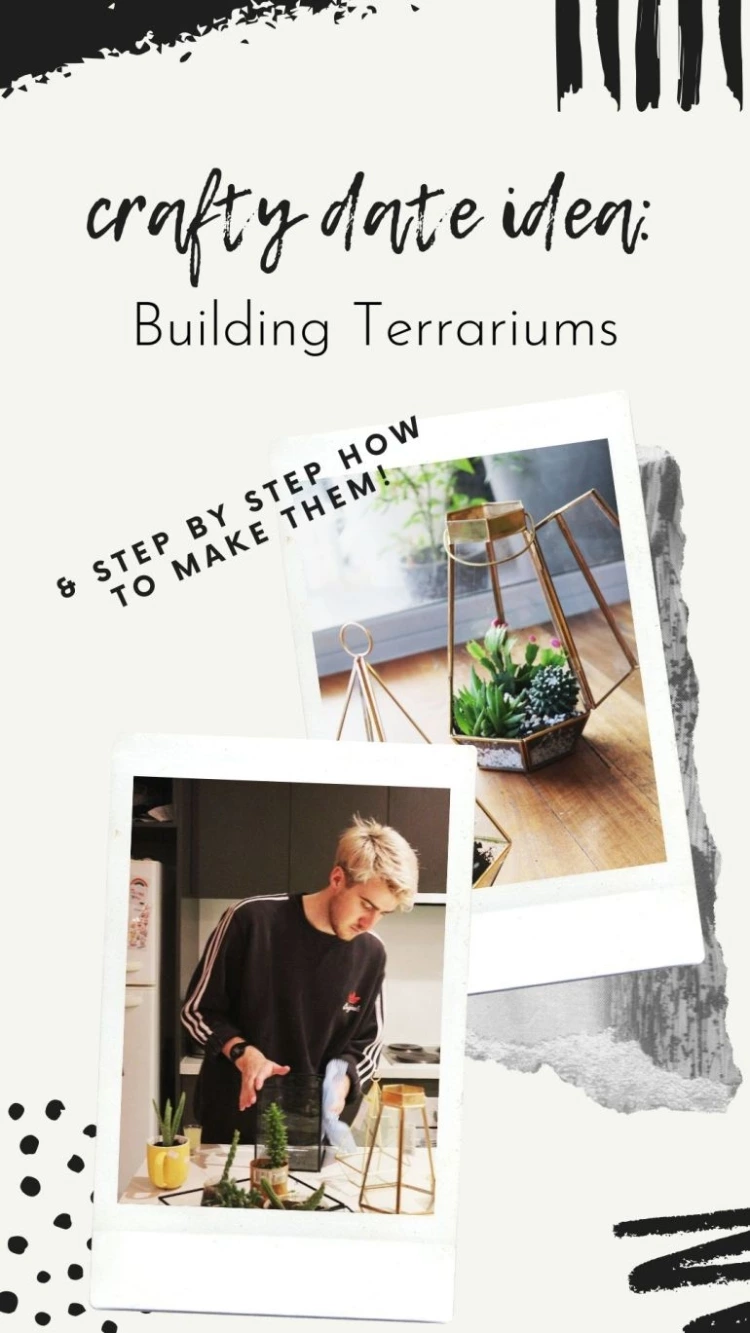 Anyways, as both of us love plants and I've just moved into a new place that needs some personal touches, we decided that terrariums would be a good DIY date to start off with! So let's have a look at what we made . . . (And then, naturally, I'll show you how you can recreate your own.)
WHAT YOU'LL BE MAKING: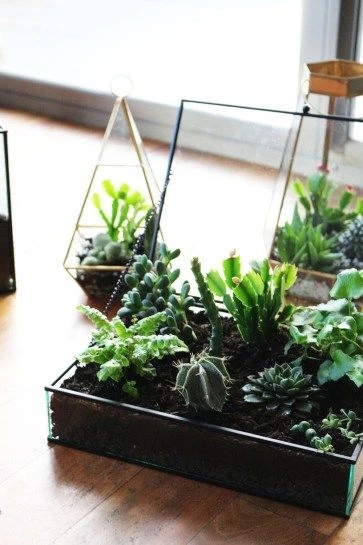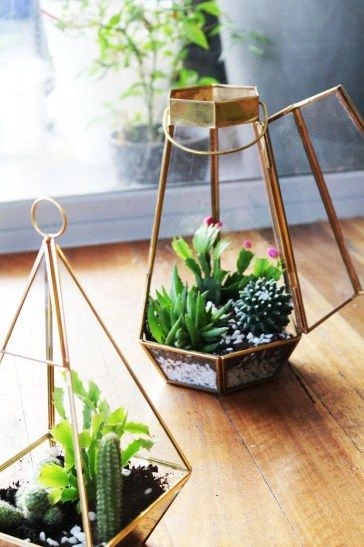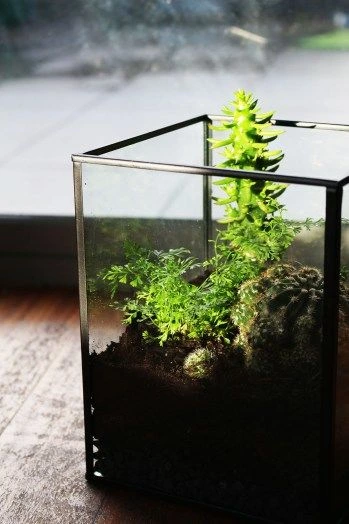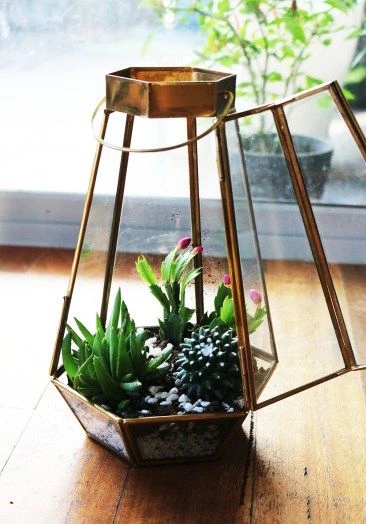 What I really enjoyed about the way these came out (other than freaking cute) is that they really embody our two very different styles. Razzle dazzle is very minimal (utterly alien to me and also super weird considering certain things in his wardrobe I'm too reserved to wear) and I'm like Urban Outfitters just threw up everywhere.
Also, something I think is really cool about them is that the black ones look super sleek and masculine, so if you're looking for a DIY gift for him . . . well, I think we've found a winner!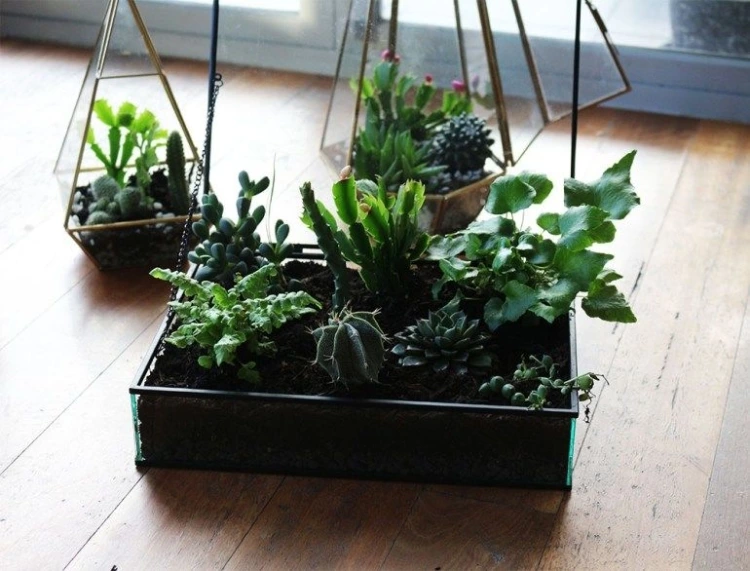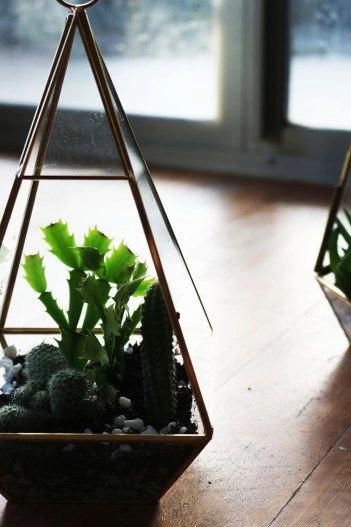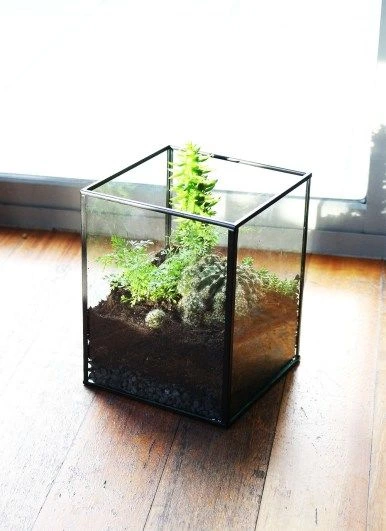 YOU WILL NEED:
So, you're sold! You want to try creating this lovely things for yourself. Great, here's what you're going to need.
Plants (small ones; ideally succulents)
When you're selecting your plants, make sure you read the care instructions and pick ones that need a similar amount of light/water. Where D lives, there are literally plant stores on every corner – and a really cute secondhand store that sells them in random things like old coke bottles and mugs for ridiculously cheap, so we ventured out on Saturday morning to pick some.
Alternatively, you can actually buy plants online to use (I love the internet):


Glass Holders
You can find these pretty much anywhere, but we headed to our local Kmart. Again, the internet has loads of options for these too.


Potting Soil
This is just to make sure that your plants have soil to root and grow in.
Hoffman 10404 Organic Cactus And Succulent Soil Mix, 4 Quarts


(Optional) Decorative Stones
This just adds a nice extra layer and bit of decoration to your terrariums! Honestly, these are way more expensive online, so I'd recommend heading in store for them.
WHAT YOU NEED TO DO:
Okay . . . let's get to making!
STEP 1: (Optional) Add a layer of stones to your terrarium base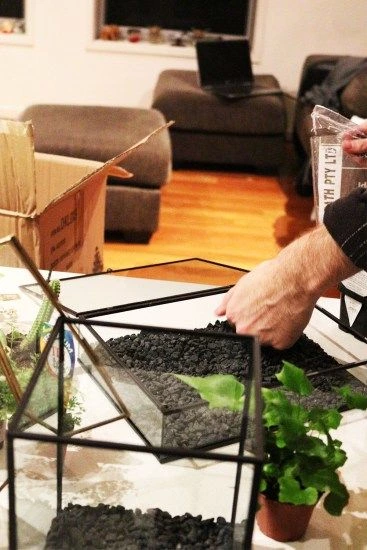 For mine, I used the colour combination of white and gold; Daryl used black and grey.
STEP 2: Add soil to your terrariums

STEP 3: Dig (slight) holes in the spaces you want to put your plants in, remove the plants from their pots and place them in the space

STEP 4: Cover the roots with soil and even everything out a wee bit
STEP 5: (Optional) Toss some extra stones on top for decoration
And that's it! Considering that terrariums retail for a pretty penny and how much fun it is to create them . . . I highly recommend giving this one a go! As a chilled Saturday date, it was a fun (and inexpensive, which we love) way to kick back and spend a cold day. Plus, I now have cute plants decorating my room, which is always a win.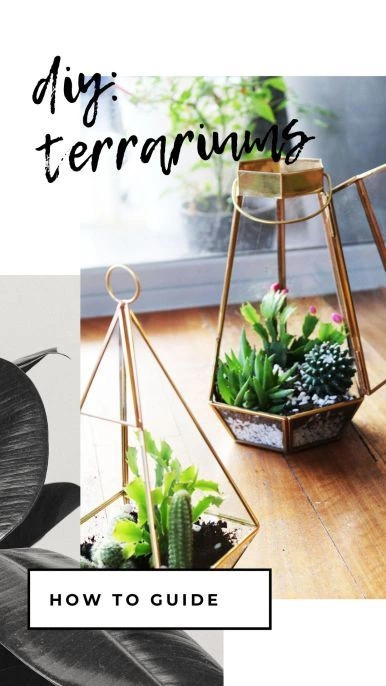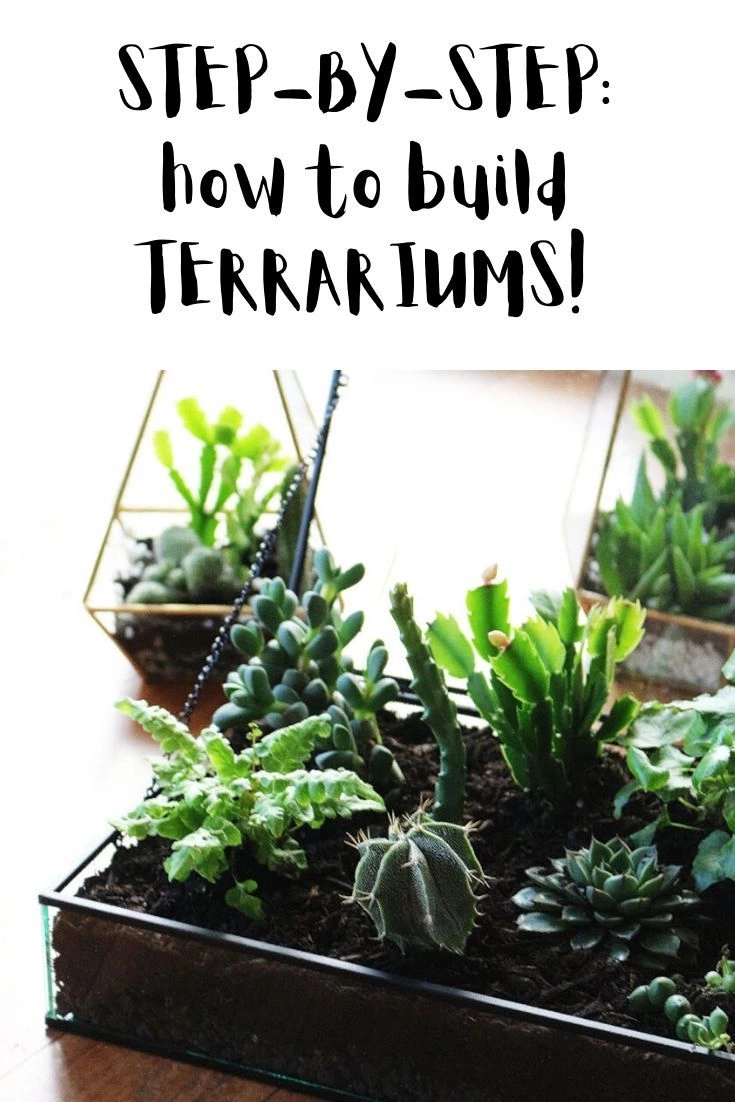 Now, my friends, if you guys are fellow DIY junkies like me, make sure you're following my DIY boards on Pinterest!
My first one is just general DIY inspiration/tutorials, but my second is specifically for DIY gifting.
And since you've done that . . . well, you might as well Pin this post for me, right? (Wink wink!) I hope you guys enjoyed this little snippet into one of my Saturdays! How do you think the terrariums turned out? Would you give these a go yourself? Are you a fan of a good craft date? And have you had a chance to look over my new Etsy store yet? (I'm excited for it!) Let me know your thoughts down below!
Peace,

Instagram // Twitter // Bloglovin' // Youtube // Pinterest // Etsy