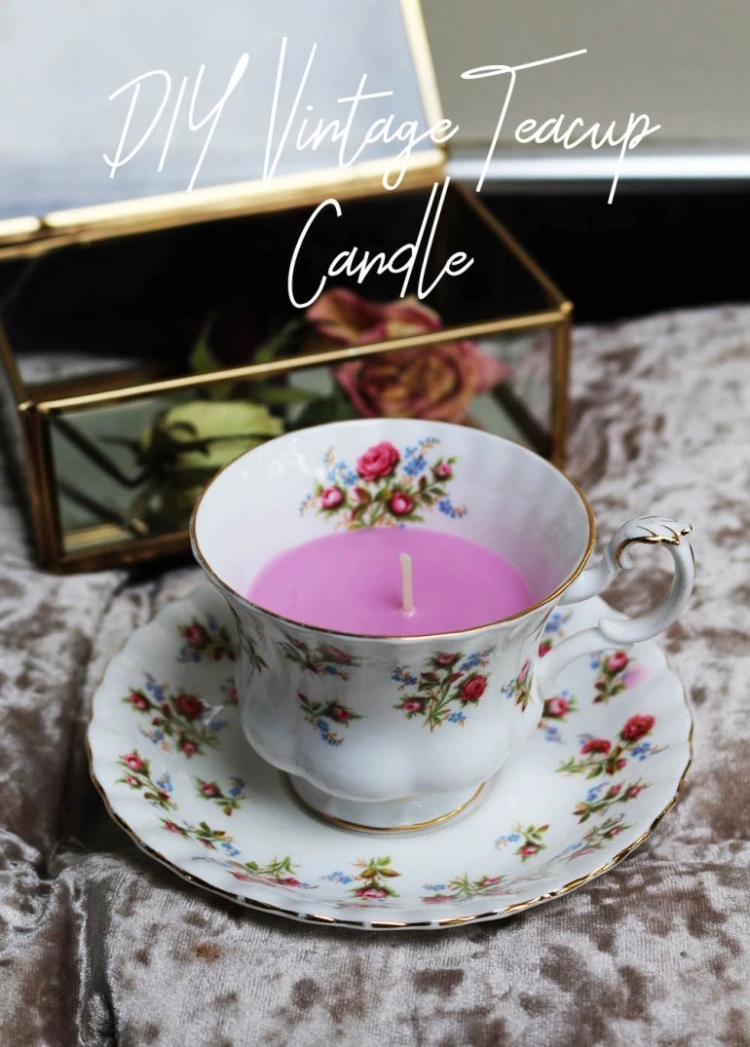 Why, hello fellow earthlings. This post is pretty late, but I still think you'll enjoy this DIY . . . And who am I to throw away a pre-written post? (Especially in these dire times when I have been absent from my poor blog for- let's not even think about how long.)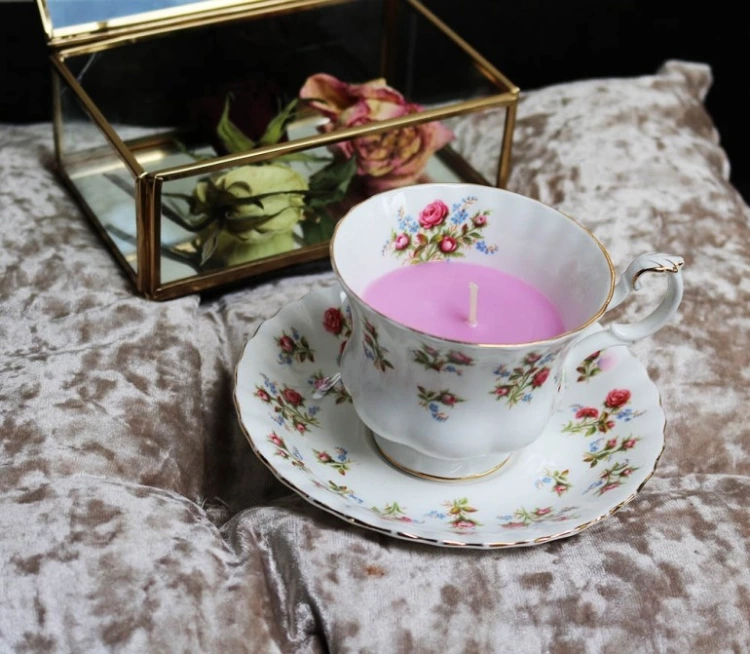 Hello friends – I appreciate your willingness to allow me to rinse out this not-even-all-that-seasonal content with this lovely DIY. And to pretend that this is posted even relatively close to Mother's Day.
I mean, really, does your mother even care about Mother's Day? I can tell you right now that mine 100% doesn't. In fact, when her teapot arrived (pre-wrapped, may I add. I love Etsy.) and I was all like "mother, look what an organised child you raised" her reponse was very much "…why have you bought me something for mother's day? And why on earth have you bought it in February?"
Um, consumerism? Latent guilt from my incredibly naughty childhood? Almost obsessive organisation that somehow doesn't fester in anything it might be helpful in? Listen, lady, just take the damn gifts.
Anyways, holidays like this give me an excuse to do a two things.
1. Buy gifts. Guys, I damn well love to shop and shopping for other people is like a challenge. It's fun, it's rewarding and your girl has to wait all the way until Christmas to let loose again, so these little holidays have to tide me over.
2. Make gifts. My mother loves DIY gifts and I love making DIYs, so you see how this goes together well, right?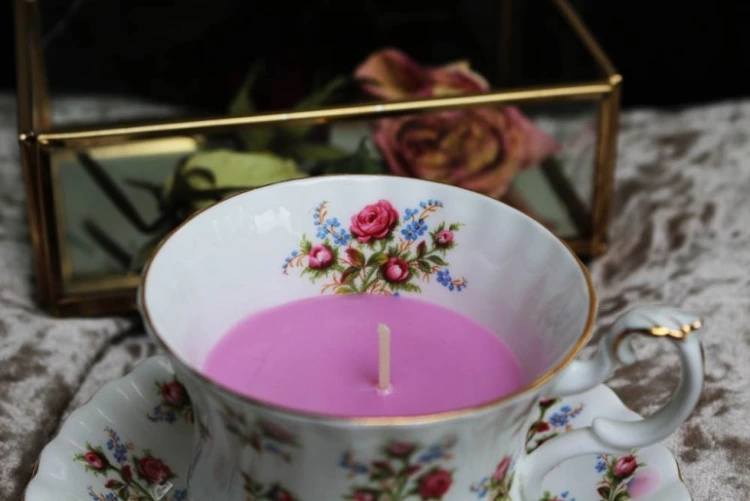 Now, both of these things are conveniently bloggable. (Told you I was making it a thing.) But you've already had your mother's day gift guide where I shared what I had bought my mother . . . now is time for the DIY!
If you've been 'round these parts before, you're probably aware that I love candles. Well, addiction is genetic – and I happen to have got this one from both parents.
Today, I am going to be sharing with you how I made these super cute Vintage teacup candles. You ready? Let's do this.
You Will Need: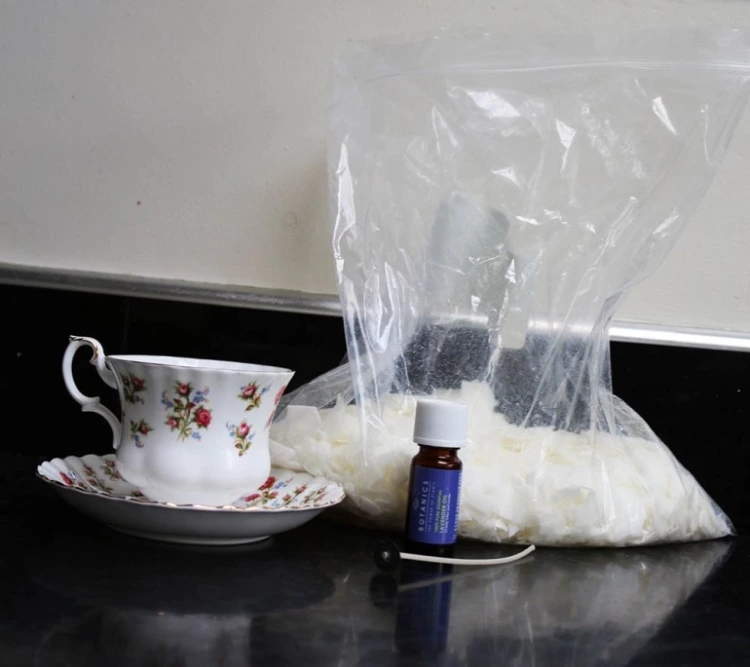 A Vintage Teacup and Saucer. You can pick these up from vintage markets, or charity shops, but I actually bought mine off Etsy for about £5. Here's a great example . . .
Teacup and Saucer Set – Etsy – £8

Essential Oils (for adding scent to the candle). If you'd like your candle to be scented, you'll need to add scented oils to the melted wax. I went for lavender, but you can find scents for pretty much anything. A pretty good place for cheap essential oils? Amazon.



Candle wax. Well, how did you think you were going to make a candle without wax? Personally, I like buying candle wax chips or beads off of Amazon – they're super easy to use, they melt quickly and there's far less mess.



(Optional) Candle Dye is great for adding some colour to your candle if you want it!
How To Make A DIY Teacup Candle:

(Side note: it's super easy to melt the candle wax, just stick it in a microwaveable bowl and heat it up.)
(Oh – and the scissors are to hold the candle wick in place while the wax sets. Most people use little wooden sticks. I'm not that efficient.)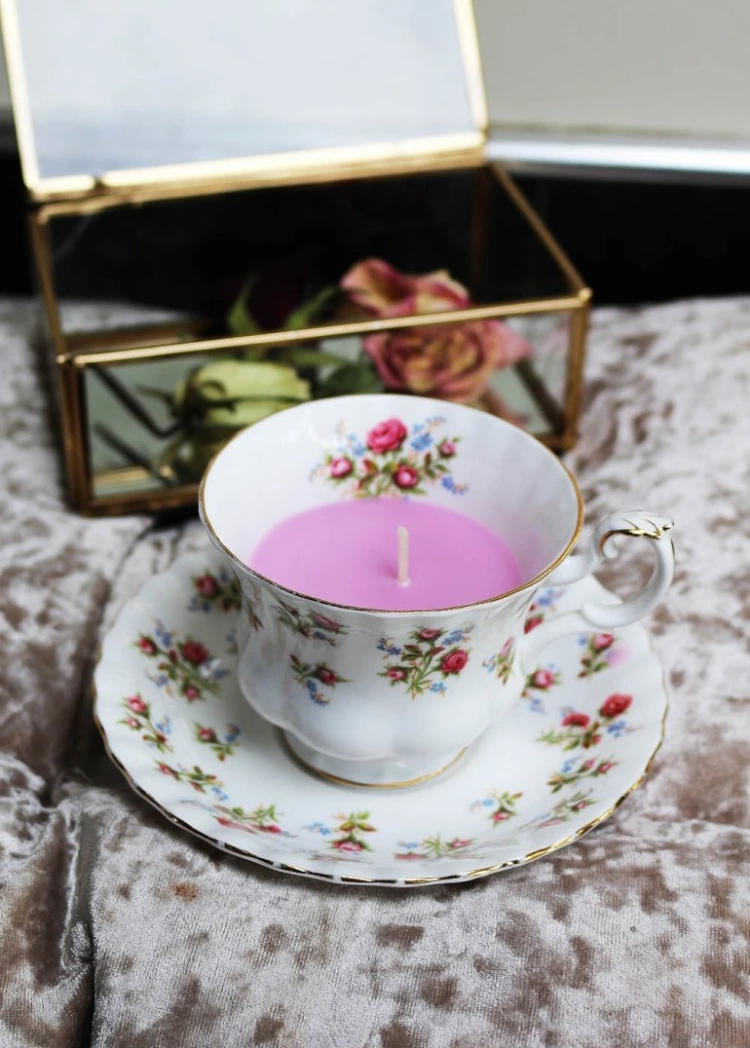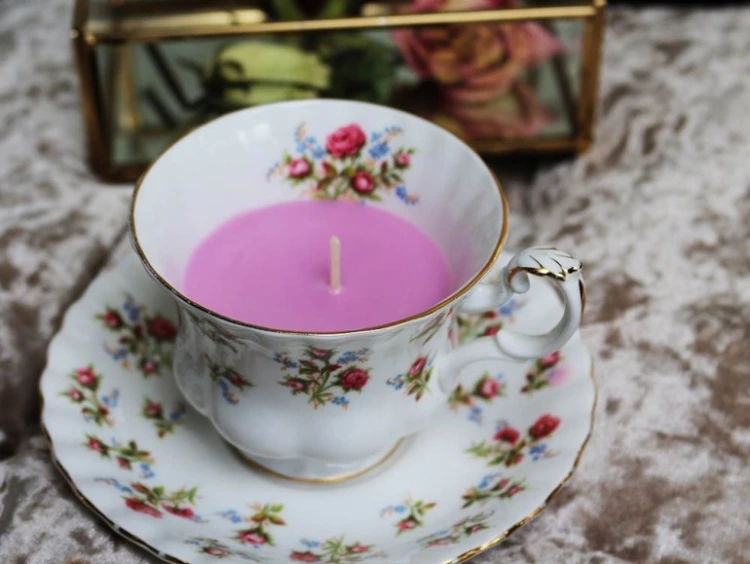 Personally, I absolutely love the way this turned out – and it was really easy.
Some of you may have noticed that I somewhat disappeared from the blogging world; sorry about that, I'm trying to be back now! Real life just got real busy and not entirely in a good way, so I needed some time to just vegetate.
Completely irrelevantly, Panic! At The Disco just released new music and it's fucking awesome, so that's a good place to come from, right? Watch, love the song and be impressed by Brendan Urie.
Okay, kids, this was just a quick "hi honey, I'm home!" post – I hope you guys enjoyed it. Do you like candles? Aren't the vintage teacup ones super cute? Would you try this? Let me know your thoughts down below!
Peace,

Instagram // Twitter // Bloglovin' // Youtube // Pinterest