Learn how to make a DIY herb and flower drying board in a few easy steps! Plus, you can thrift the materials – so not only is the finished product cute, it's also wonderfully affordable.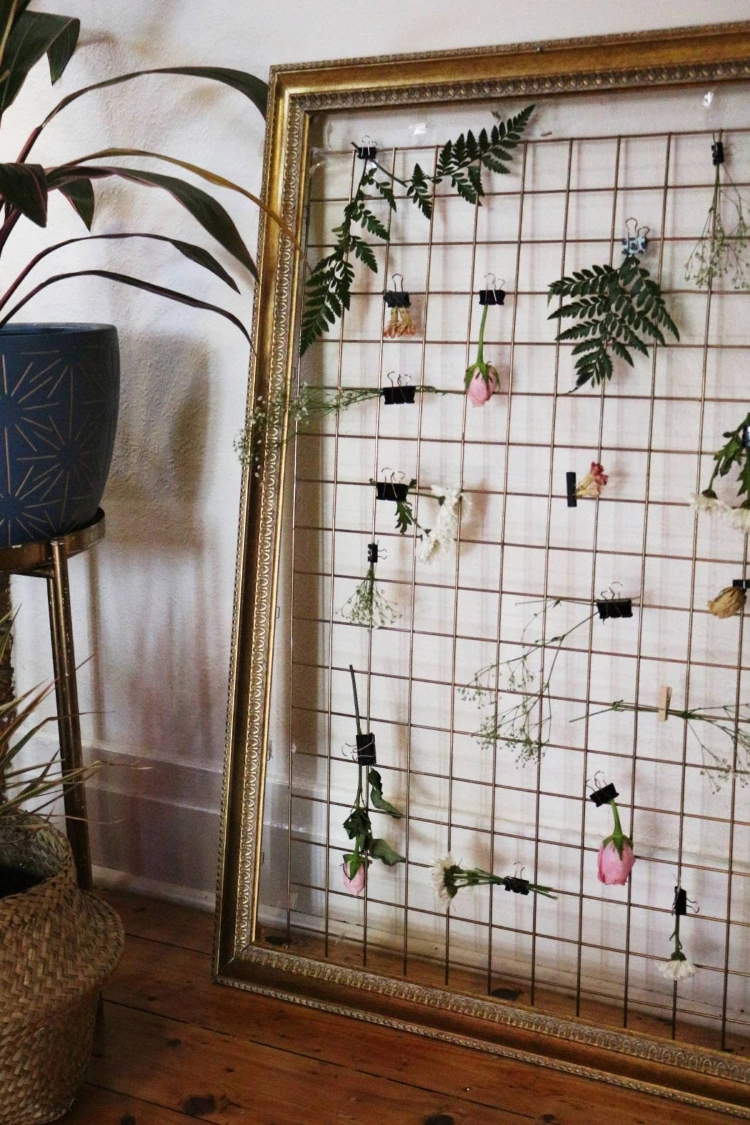 Hello, beautiful people, and welcome back to my corner of the web! I'm excited to be bringing you another DIY project today . . . well, kind of. A mini project. More of an update on an old one.
You may remember that last year I made a DIY trellis memo board for my office. Perfect for storing notes – and growing plants! The two main things a girl needs, right?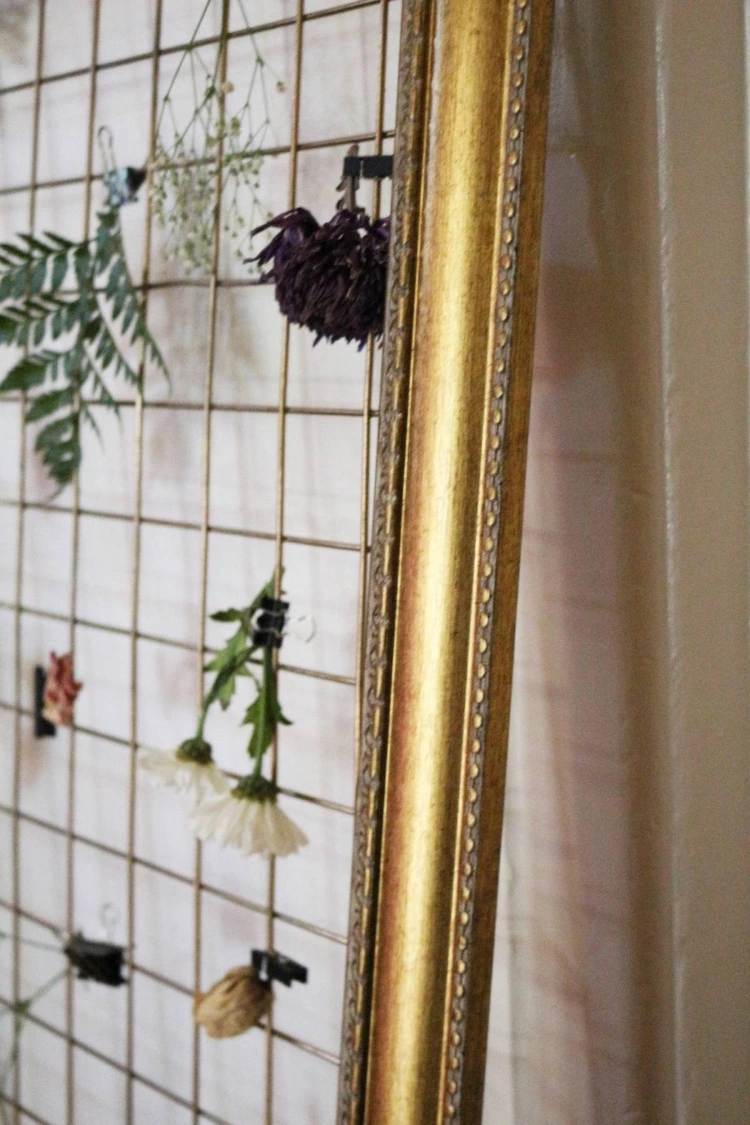 Unfortunately, as much as I loved said memo board, it did not enjoy life in the new house. (More accurately: I dropped it a bunch of times during the move and broke it. But anyways.)
Now, when I went to put it back together, I realised something. My new office doesn't need a trellis memo board. Logistically speaking, it probably shouldn't have one. The space my desk slots into gets exactly 0 sunlight, so I couldn't have plants on top of it anyway.
So my beloved craft needed a new function! And I think we've found a good one.
I use dried flowers in tons of crafts (as well as just generally enjoying how they look) so having a convenient rack to dry flowers on? Sign me up.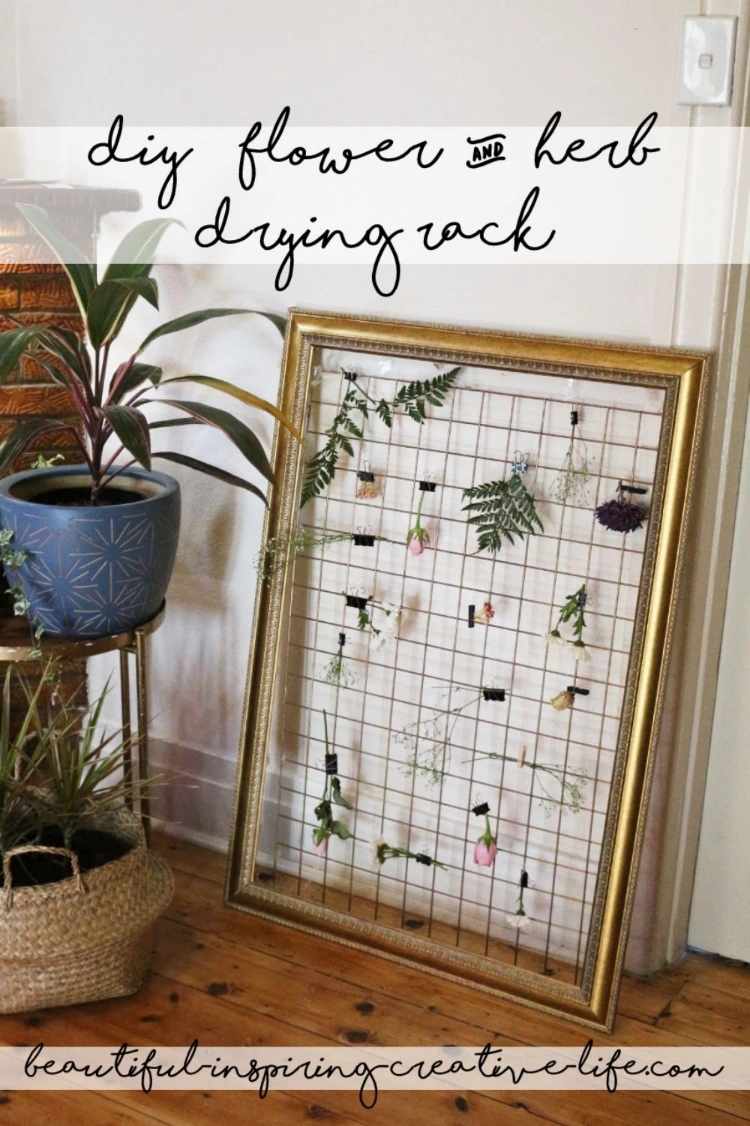 (Should you share this post on Pinterest? Of course you should.)
WHAT YOU NEED:
A large photoframe (I thrifted mine)
A grid trellis
Gold spray paint
Hot glue gun
STEP-BY-STEP:
(This is the same tutorial as the trellis board, but just use yours to dry flowers or herbs instead!)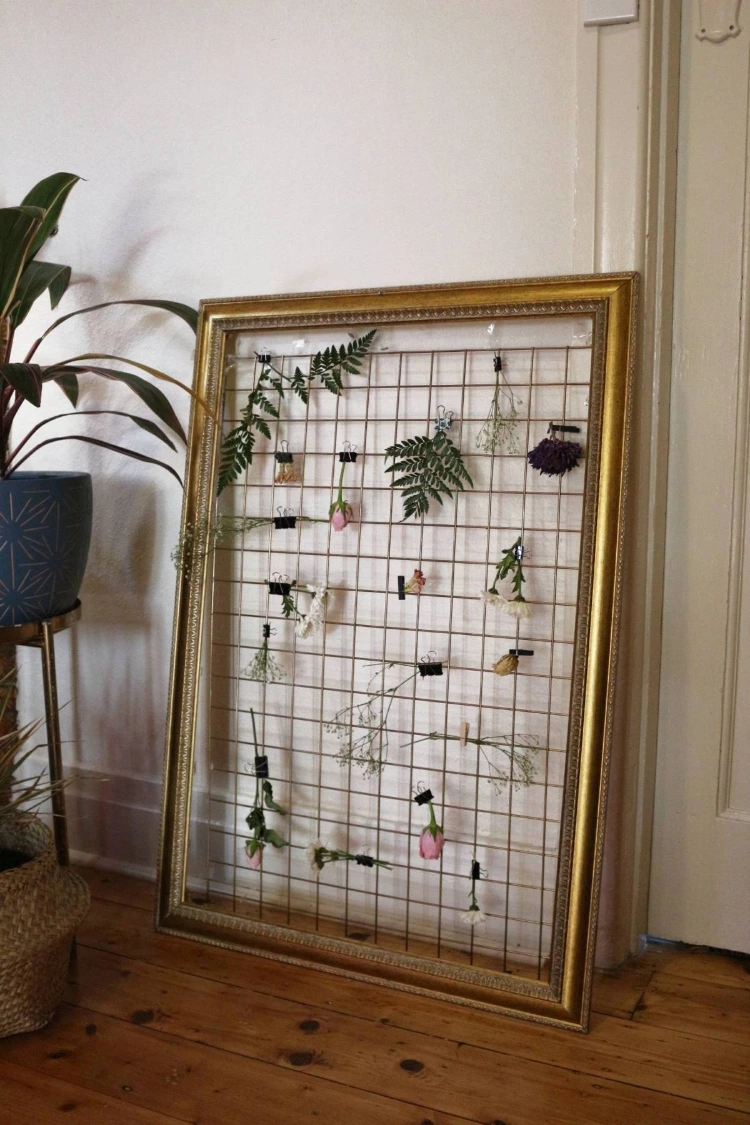 Admittedly, I still need to fix this. But I think it looks so cute as a flower or herb drying board (and a general home décor piece!) that I just wanted to share the concept with you all. If you're into that cottage core vibe, this is such an easy and cute craft that you have to try it!
OTHER CRAFTS TO TRY: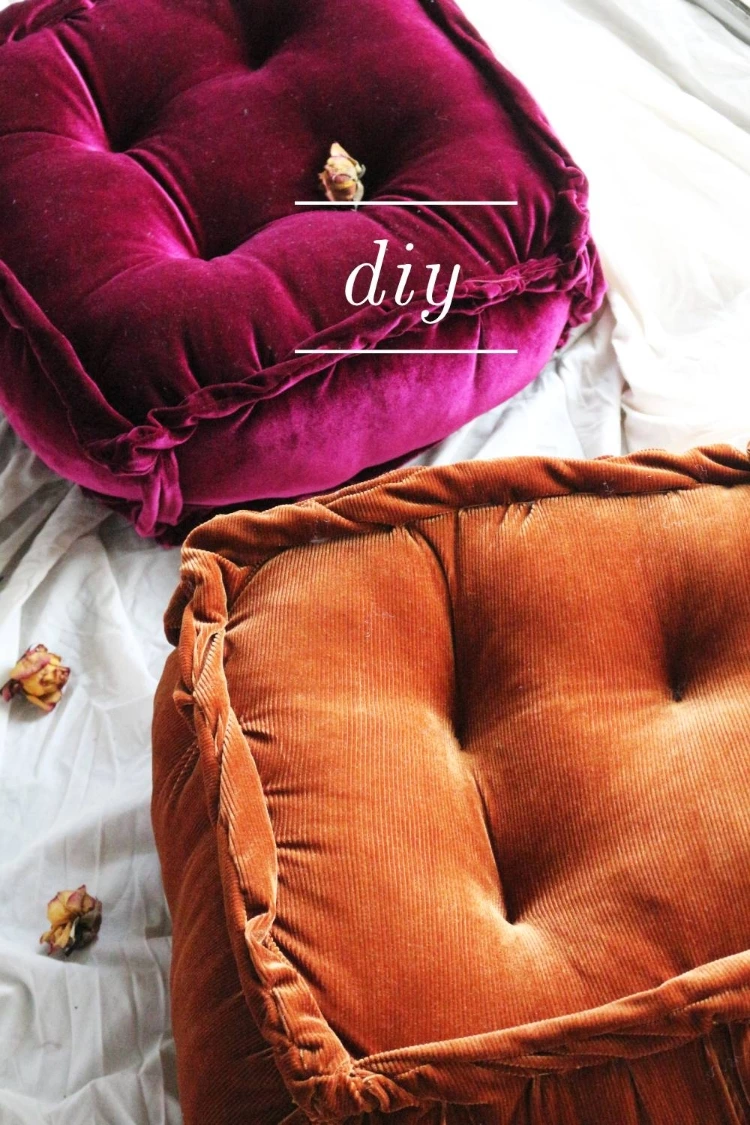 Alright lovers, we shall end at the end! I've been on a mini break the past few weeks because my real life job is kicking my ass, but I'm so excited to be back. I've got a ton of good projects coming your way from an indoor greenhouse to a DIY sofa. (Oh – and something that's using these flowers I'm currently drying!) So make sure you stay tuned.
Did you guys enjoy this craft? Would you make this yourself? Let me know your thoughts down below!
Peace,
Instagram // Twitter // Bloglovin' // Youtube // Pinterest