Hello there, you beautiful humans and welcome back to spooky season on my blog! Are we doing anything even remotely spooky? Not a chance. But does it sound good and attract seasonal traffic? You know it does!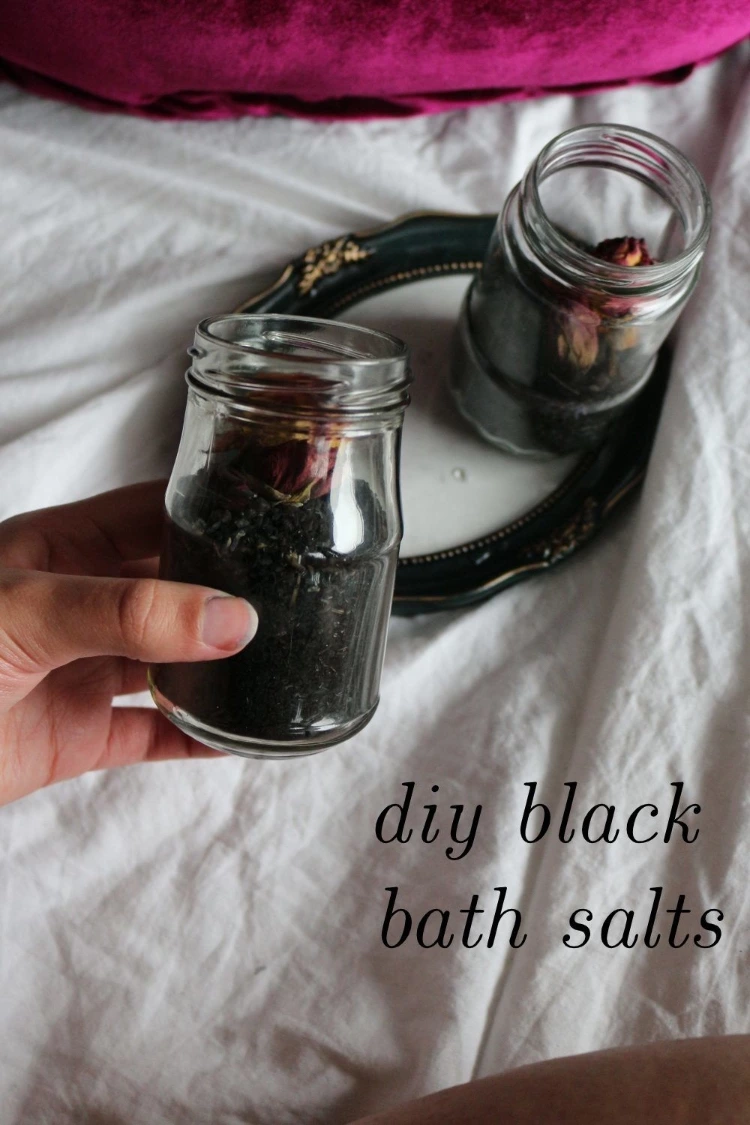 (Pin me, Pin me!)
Today's post is the third addition to my DIY self-care series! If you aren't already caught up with everything, make sure you check out the first two posts: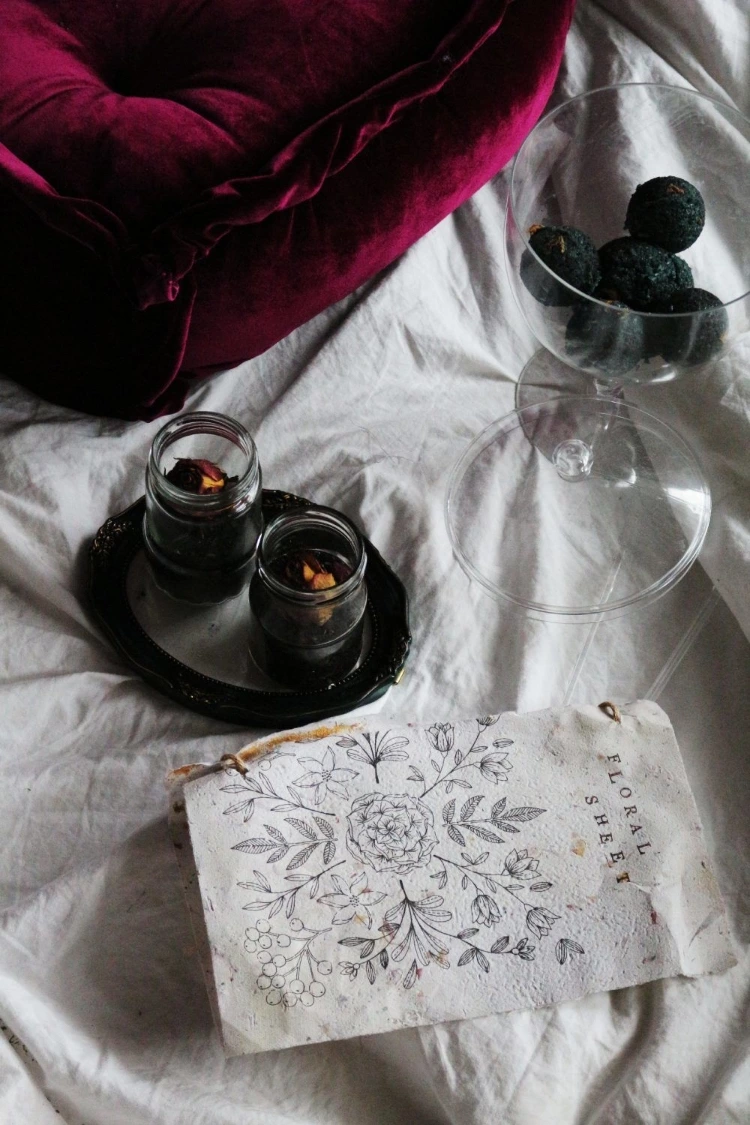 By the time this series is finished, I'm going to have kitted you out with the most luxurious, cosy pamper kit ever.
So today's addition is something we've actually tackled on the blog before – bath salts! My original recipe was a simple, fragrant Jasmine Bath Salt Mixture and, look, it still holds up. I've remade it at least 3 times since then. But I wanted to branch out a bit and try something new. Something a bit . . . witchy.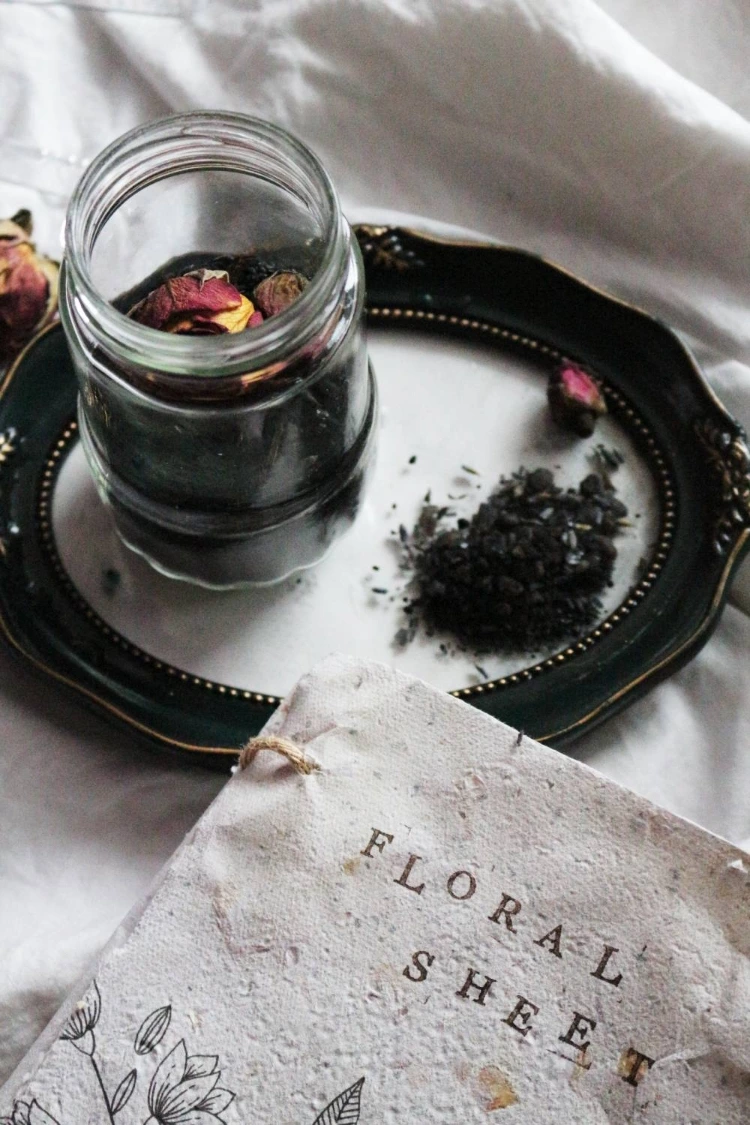 Now, I don't know about you, but I definitely think this activated charcoal bath salt mix rises to the occasion!
One of the things I made sure of when deciding on the recipes for the bath bombs and bath salts was to keep the base ingredients the same. This means that if you've made one, you've got a majority of the gear to make the other too! So for the ultimate luxurious experience, you can settle these salts into your bath to relax your muscles . . . and drop the bombs to get some fizz!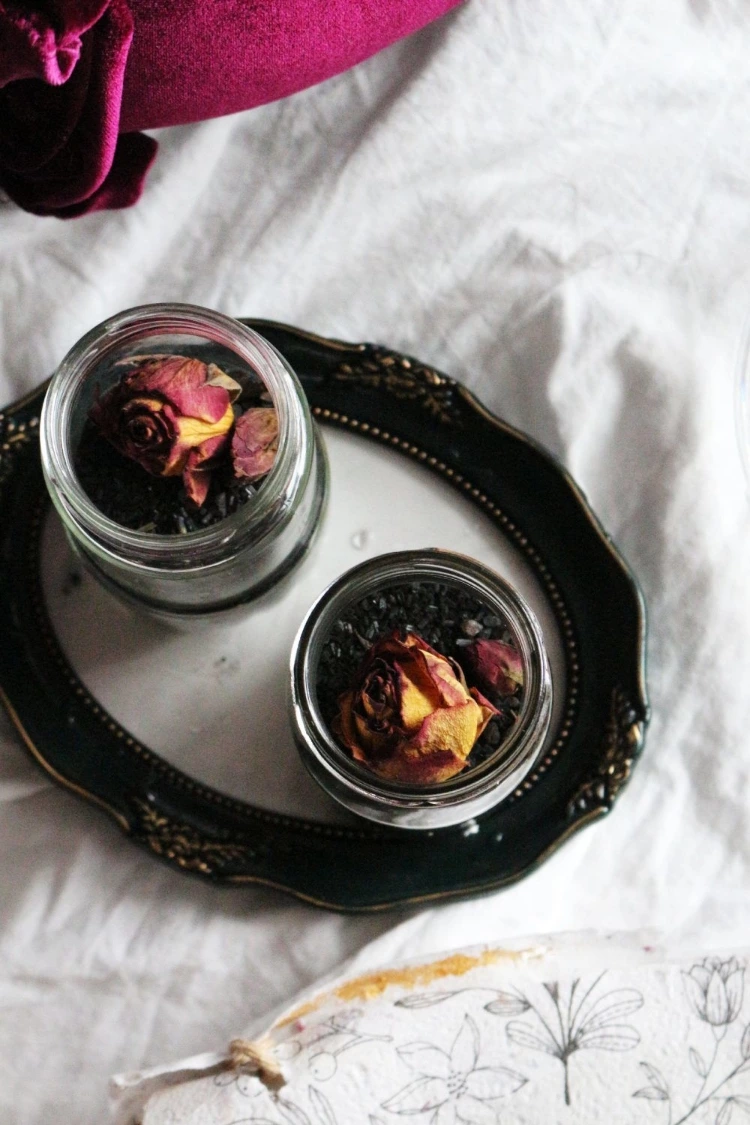 (Bonus points if you're completing some of the DIY mindful colouring book you made.)
But anyways – you're sold. You want some magic in your self care routine. You're ready to soak your stress away. Here's how we're going to make that happen.
WHAT YOU NEED:
3 tablespoons charcoal
1/2 cup epsom salts
1/5 Himalayan salt
Essential oil
HOW TO MAKE:
Honestly, this is the easiest of all the crafts! All you need to do is mix all the ingredients together, store the salts in an air-tight container and then you're good to go!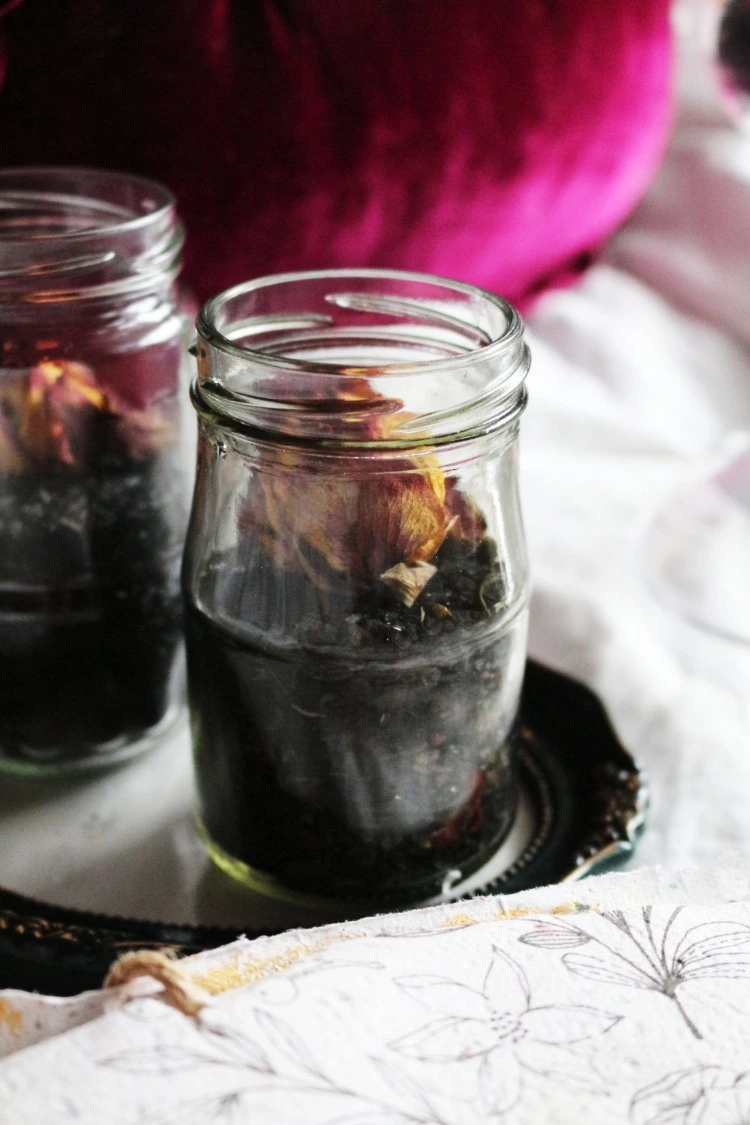 I honestly think these are so stunning. Just a heads up, though, activated charcoal can very lightly stain your tub – just wash it down with water and it will be fine!
Guys, I'm almost a little sad to see this mini series go. Everyone knows how much I adore vintage style and general witchiness. Alas, all good things (and seasonal traffic) must come to an end. Sorry for not being super active – I've actually been working on my next upcoming DIY series!
Want a sneak peek? Of course you do!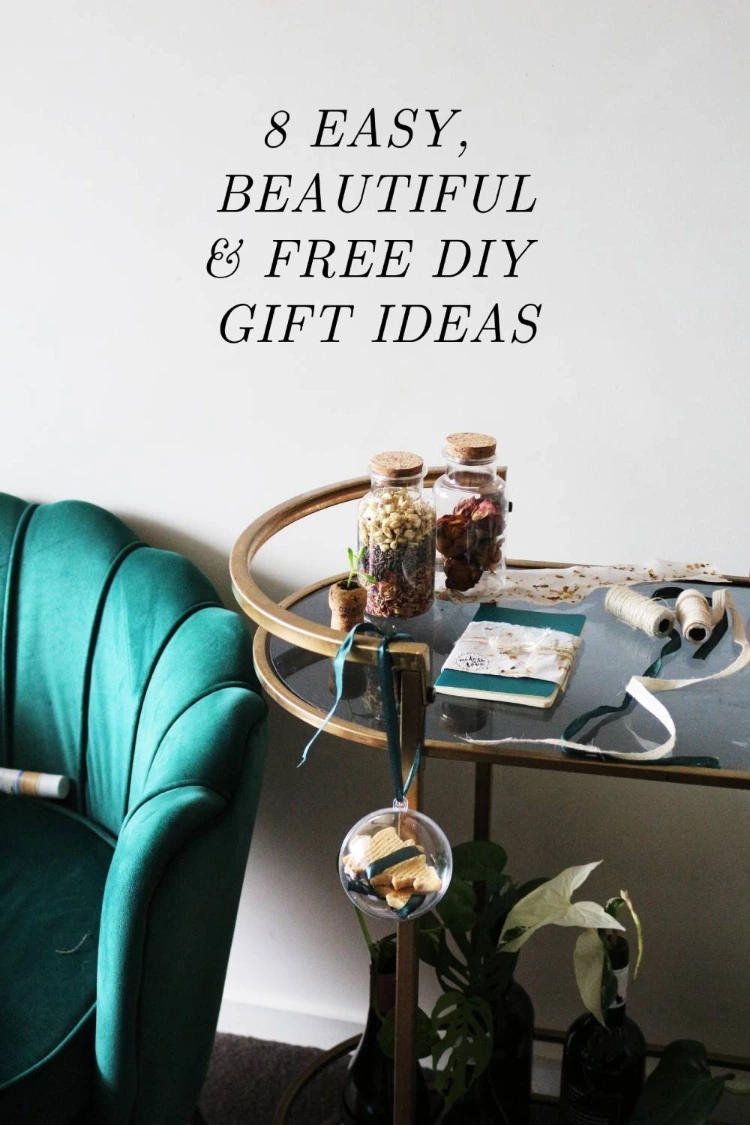 That post drops on the 1st of November, so that you have plenty of time for Christmas crafting! Make sure to check back in then for some gorgeous and completely free gift ideas.
Alright loves, that's this post done. I hope you enjoyed these black bath salts – I happen to think they turned out pretty gorgeous! Have you tried any of the self-care DIYs I've shared this month? Which was your favourite? Let me know your thoughts down below!
Peace,

Instagram // Twitter // Bloglovin' // Youtube // Pinterest