Hello, gorgeous humans, and welcome back to the mini series that is going to get your room looking fresh for 2021! Our first addition to the aesthetic IKEA flip collection was a boho chic habit tracker, our second was our psychedelic marble mirrors . . . but I think we're topping those today. What have I got for you?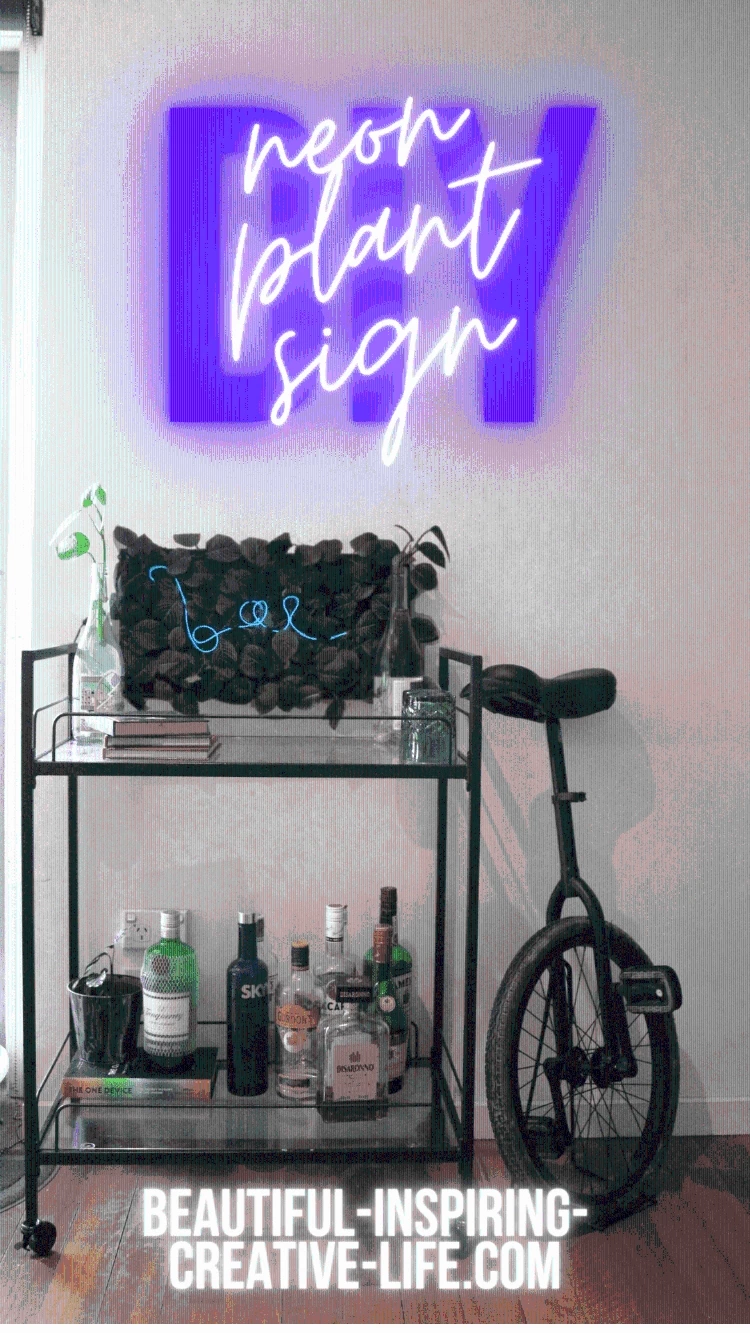 (Pin me, pin me!)
Well. Well. We've got plants (and artificial plants for you brown thumbs!), neon lights and all the Pinterest/Tumblr vibes. I told you guys I was trying to achieve Urban Outfitters style at IKEA prices and that is what your girl is doing.
Way back in August, I DIY'ed a bunch of birthday presents for my boyfriend. (And if you're looking for some DIY gift ideas for men, make sure you go and check that post out!) One of my favourite crafts to come out of that compilation was a custom neon sign.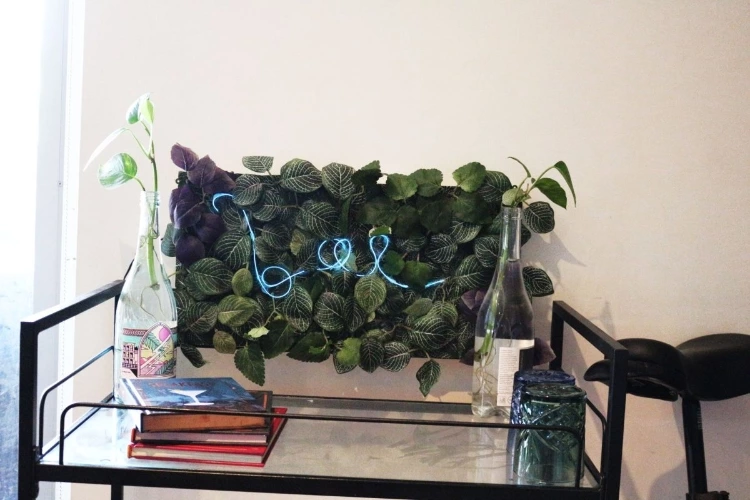 Now, originally I kept this idea real simple. A matte black background. Some funky neon wording. But, as these things tend to do, an idea wiggled its way into my mind. After all, the potential was limitless. What sort of fun things could I do with neon lighting? Mirror backing? Funky signs? Maybe some form of branding?
Ugh. Too many ideas and too little time! Well, there was one idea that demanded my attention the most. One idea that Pinterest absolutely refused to allow me to abandon.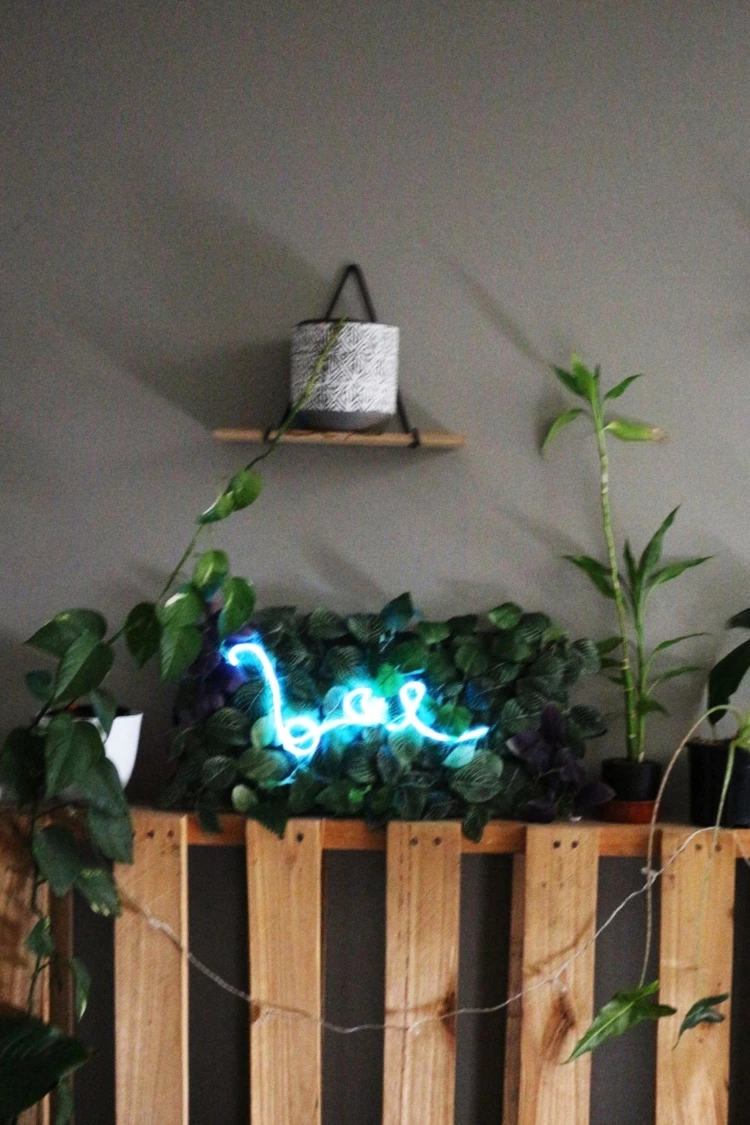 (Turns out it's hard to find ways to photograph neon in the dark. Here was my best shot.)
We've all seen those super aesthetic plant walls with the quirky neon signs, right? I definitely couldn't buy one. Custom neon signs are upwards of $300 and, look, let's not even talk about the logistics of plant walls. That being said . . . while I couldn't buy one, could I make one?
Well, you're reading this post. So it's safe to assume the answer was yes. In fact, these were so shockingly easy and (even better!) cheap to make, I knew I just had to share them with you.
WHAT YOU NEED:
2x artificial plant wall tiles from IKEA
Hot glue gun
(Optional, Styrofoam or cardboard for backing.)
And that's it! Bearing in mind the artificial plant wall tiles came in at $4 each and the neon lights cost about $5 . . . Urban Outfitters eat your heart out!
HOW TO MAKE:
As always, I would love if you watched this tutorial in video format and subscribed to me over on Youtube too!
Using either cardboard or styrofoam, hot glue your artificial plant tiles down to your backing material and trim the excess.
Puncture a hole through where you want your first letter to begin and thread the neon lighting through the hole. Pull taught so the battery pack is lying flat against the backing,
Start to bend the neon wire to follow the shape of your letters, using hot glue to secure it into place.
Where you need to separate letters or words, puncture a hole in the plant tile backing and thread your neon lights back through. Bring the neon wire back up in a new spot and to begin a separate letter.
Rinse and repeat, using a hot glue gun to secure your work.
Leave to dry for a few hours, then hang to display.
I know, I know – I'm shook too. These neon lights are so beyond easy to create and . . . the vibes? I'm kind of living for it? I use grow lights in my office room to encourage my rare plants to produce better colouring and those are purple, but this sign really takes the cake.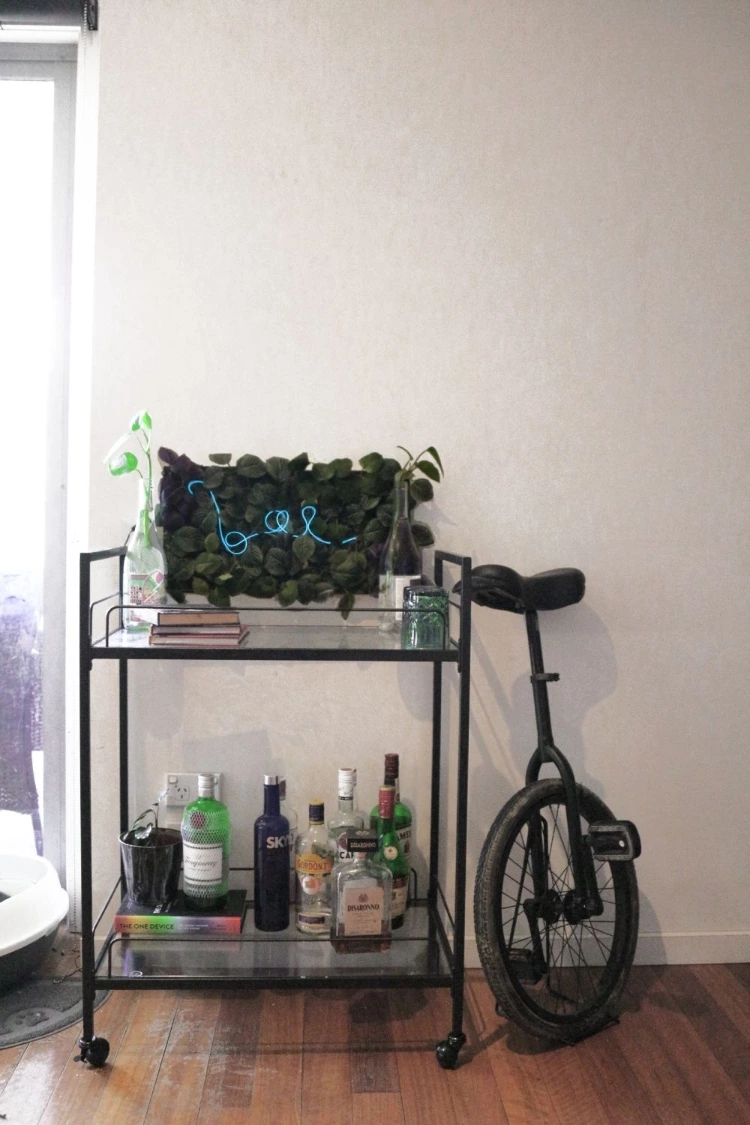 I'm all about how much of an urban jungle my office is – it's super inspiring to work and spend time in.
Alright lovers, I won't hold you hostage for any longer! I hope you loved this project as much as I did. Would you attempt this one yourself? What sort of designs would you create? Let me know your thoughts down below!