Are you looking for some easy DIY wall art ideas for your bedroom or office space? This is the post for you! I'm sharing 8 easy to recreate, but super cute, DIY wall decoration ideas with you all using a range of different mediums. These are all completely beginner friendly, so whatever your art skills you can create something beautiful. Get that Pinterest worthy gallery wall today!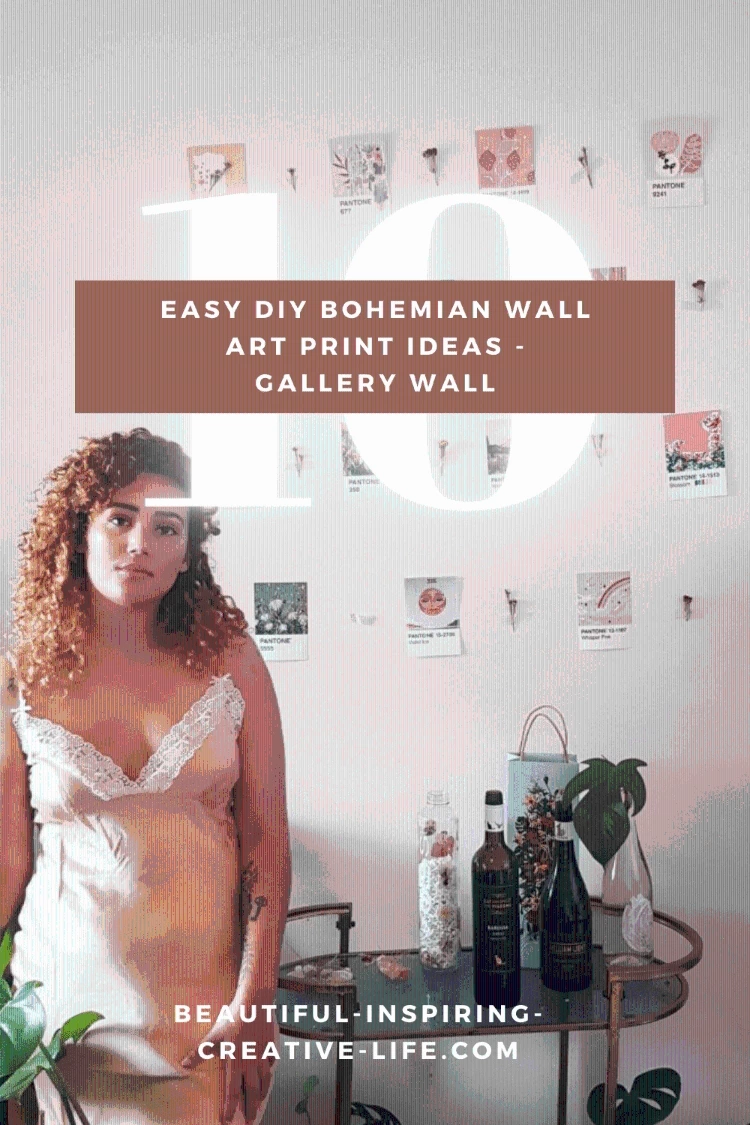 Hello, gorgeous people, and welcome back to my corner of the web! I've got so much fun stuff coming up for all of you over the next few months . . . and I'm beyond excited to dive back into blogging!
But to the topic of today: this beautiful DIY gallery wall. I know one of the few things that kept me sane during Melbourne's intense lockdown was crafting . . . so I wanted to share something easy, fun and cheap for you guys to recreate. (Bonus points for today's DIY being one of the easiest I've ever shared! If you're one of those people that looks at my craft posts and thinks "I'm not artsy enough for that", I can guarantee this one's for you.)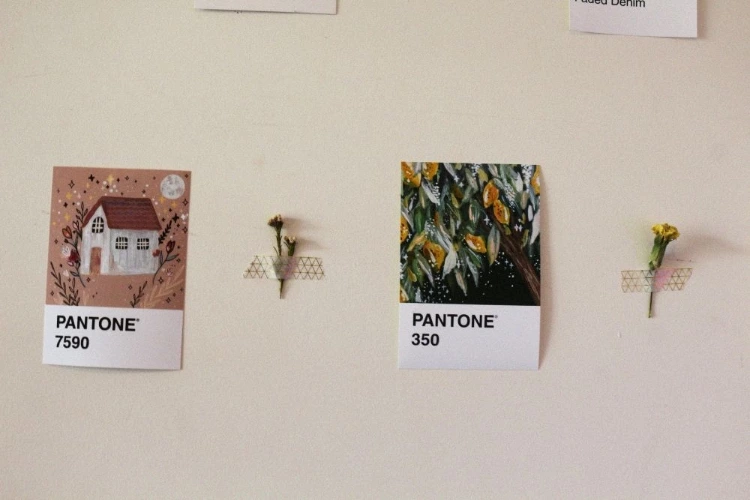 What are we making? A pantone print gallery wall with some pieces of DIY wall art!
Isn't she a beauty? You guys may remember my last office room update . . . but things have changed since then! After one of my big furniture re-jigs, I had a big blank wall that needed decorating. Now, we're renting, which limited my options somewhat. In my dreams, a propagation wall would be amazing. In reality, however, I value my partner's security deposit. So that was out.
If you want even more DIY wall art ideas, make you have a read of my DIY embroidered canvas art post!
But honestly? I think this quirky gallery wall is an absolute winner. It features some stunning art prints from small businesses . . . and meant I got to flex some of my own creative muscles too! So whatever your personal art skills are, we can fit this to suit!
WHAT YOU NEED:
For this gallery wall, there are two sections for what you need:
the pantone art prints you can buy
& the ones you can make.
Now, the artists' prints are undeniably stunning and, if you have the spare cash, I cannot recommend them enough. But I wanted to share some DIY options too for if you want to keep costs down. (Or even just have a crack at being creative!)
ART PRINTS I BOUGHT:
8 prints from Jenny'sCraftPaperCo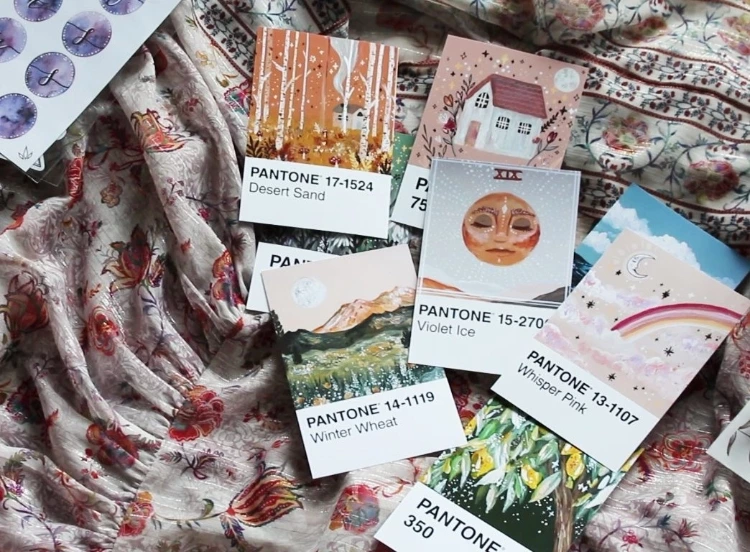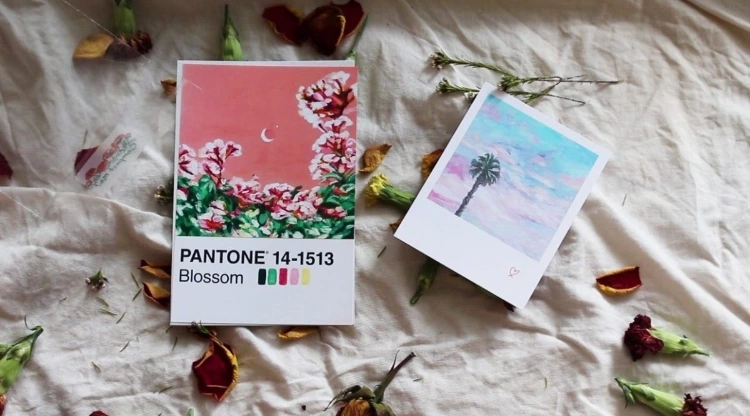 MATERIALS I USED FOR ART PRINTS I MADE:
** Affiliate links **
STEP BY STEP HOW TO MAKE DIY WALL ART:
As always, I would love it if you watched this tutorial in video format and subscribed to me over on Youtube too. Your girl is working on her editing skills and I really want to get to the point I can justify an Adobe subscription!
SECTION 1 – CREATING THE DIY PANTONE ART PRINTS
Here are the prints I made myself! I didn't keep all of these up on my wall, but I wanted to try loads of different methods so you guys had all the DIY wall art ideas. The tutorial for all of these is in my Youtube video.
1. COLLAGE PRINTS USING THRIFTED MAGAZINES & DRIED FLOWERS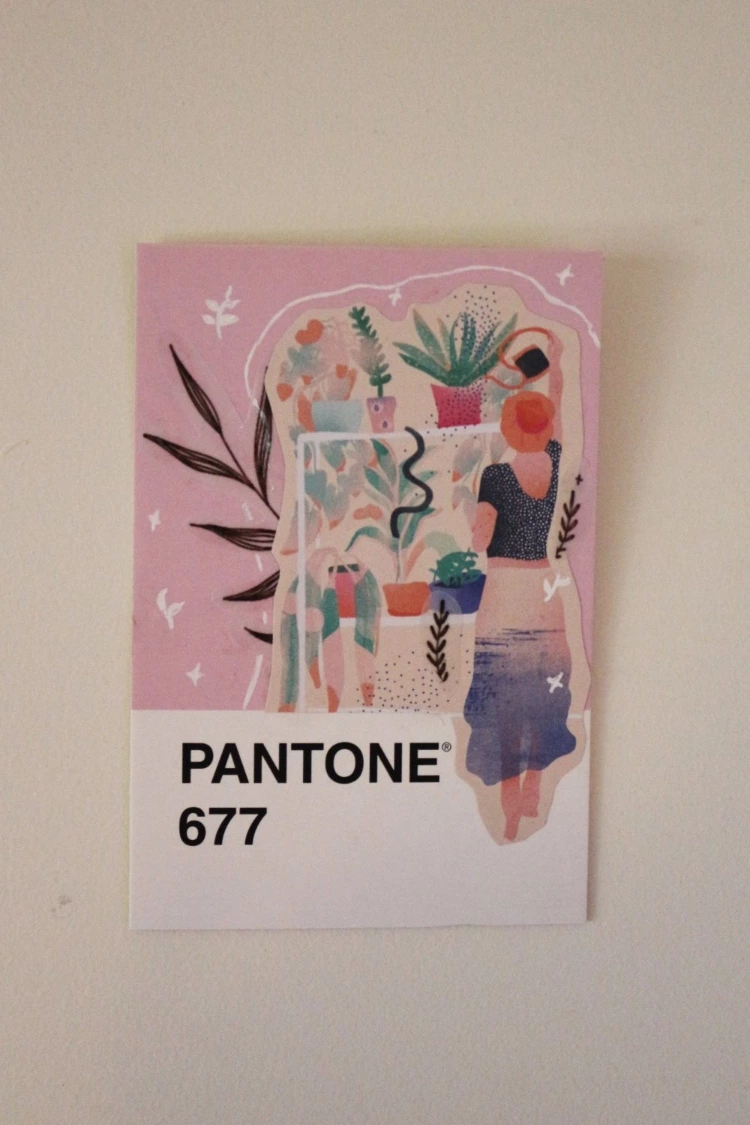 I absolutely love this pastel pink collage I made! Naturally, I can't claim too much credit here – all I did was arrange some already beautiful pieces of paper together and draw some white detailing. But hey, it turned out great!
Another fun idea that I adore the look of is to add some dried flowers to your collage. Unfortunately, I didn't have any pressed flowers to hand, but I made do! (That being said . . . I think some pressed flower artwork could look fabulous.)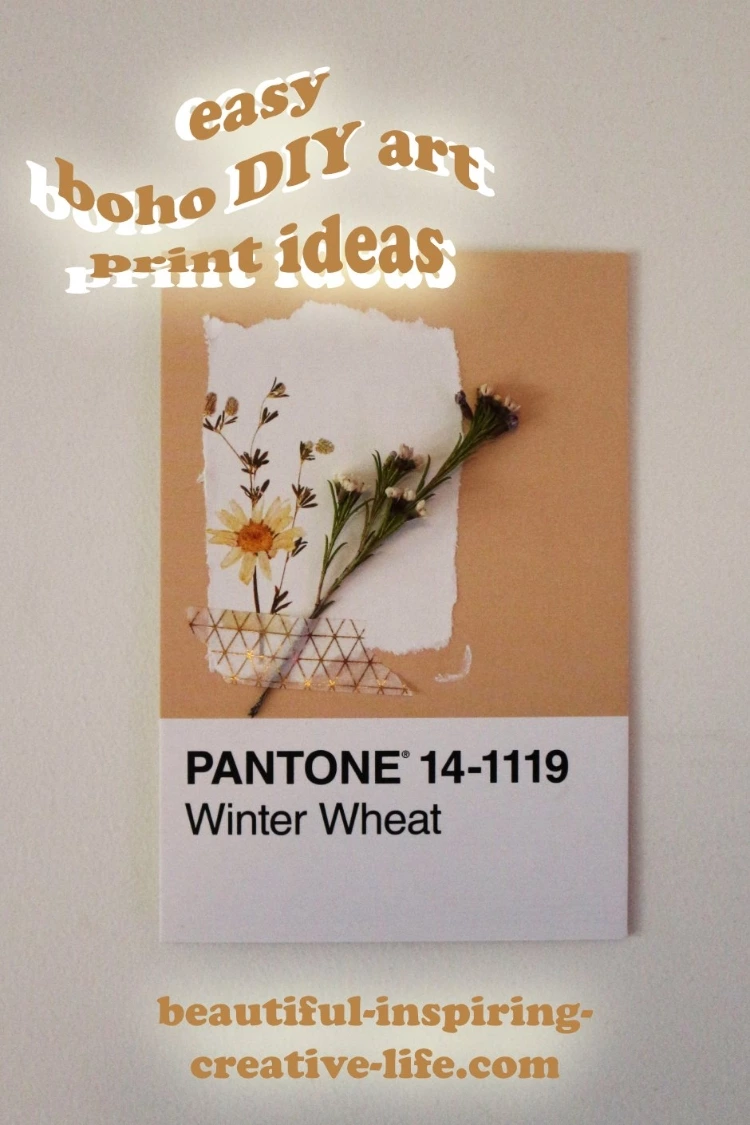 2. SIMPLE ACRYLIC PAINT DESIGNS
One of the benefits of minimal artwork being super "in" right now? It takes no skill to replicate! Some of the cutest DIY prints were just simple acrylic paintings with some white detailing. I personally love this loosely-lemon inspired print I painted.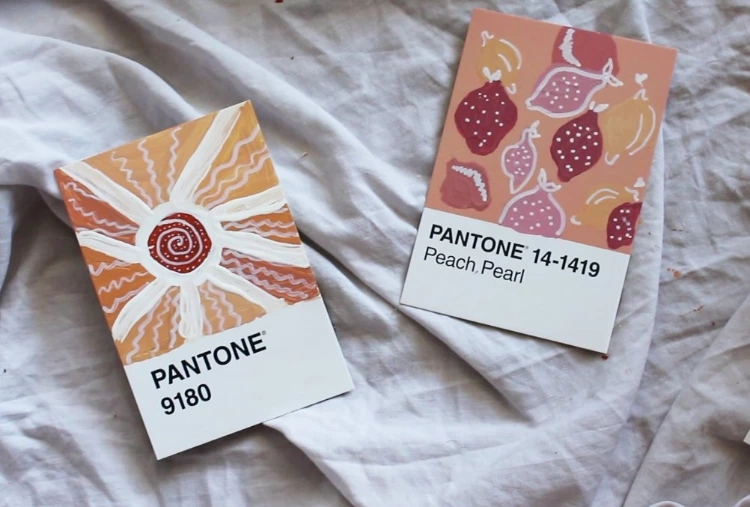 3. EMBROIDERED PRINTS
I love embroidery. Why? Because it adds so much depth and detailing to literally everything! One of my DIY prints features basic embroidery. With this, I painted some simple geometric circles using acrylic paint and then embroidered a simple line-art flower over the circle. Pinterest eat your heart out!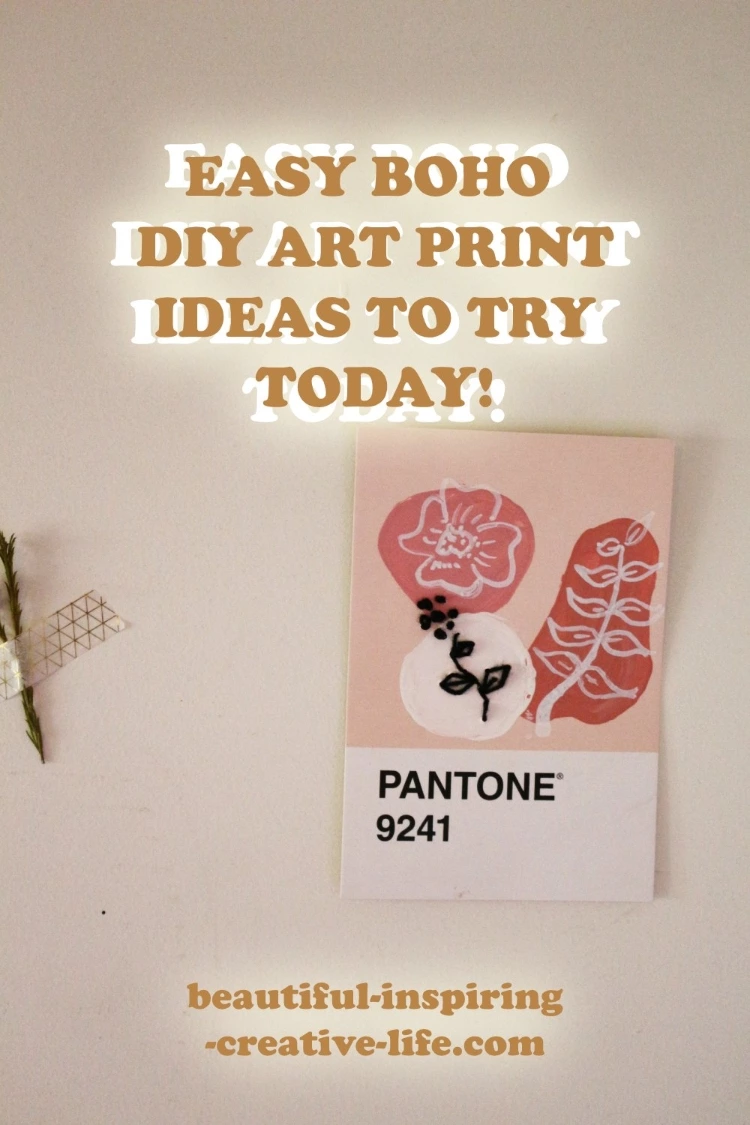 4. IRIDESCENT PANELLING
This print may be my absolute favourite. I used the Cricut Opal Iridescent Vinyl and my lord is it beautiful. I want to cover everything in it. Everything.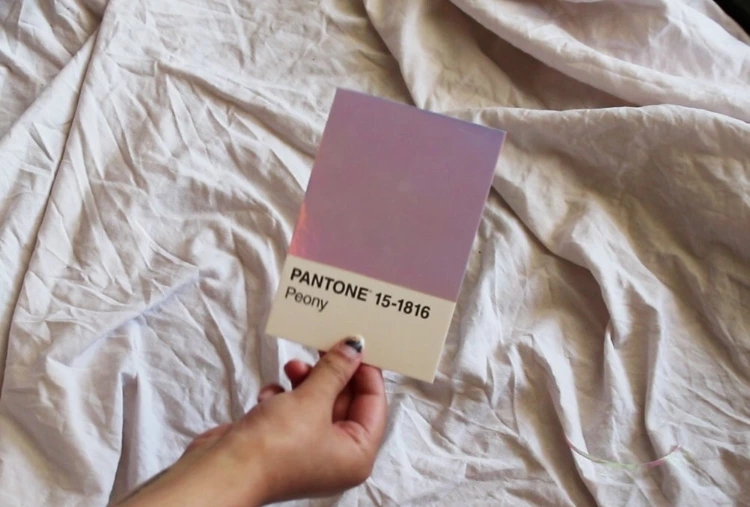 5. Acrylic Pouring Paint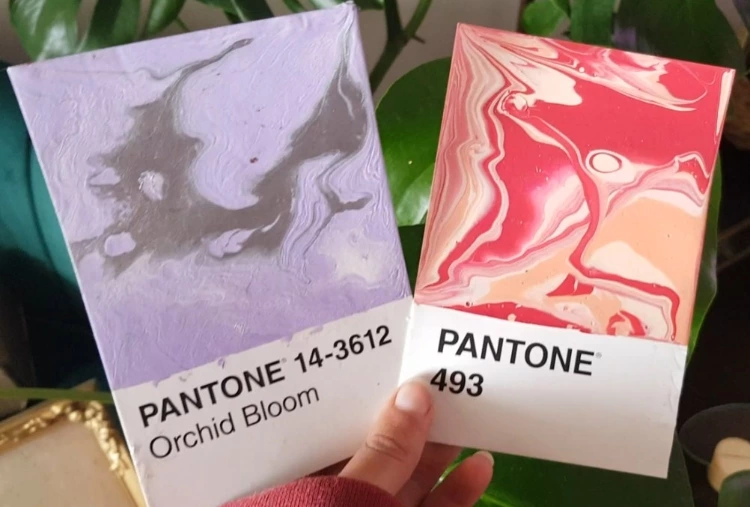 In between the art prints, I used washi tape to stick some dried flowers to my wall. Personally, I feel like that tied everything together really well.
Looking for more inspiration? Make sure you check out Lynn's guide to easy (but cute!) DIY wall art too!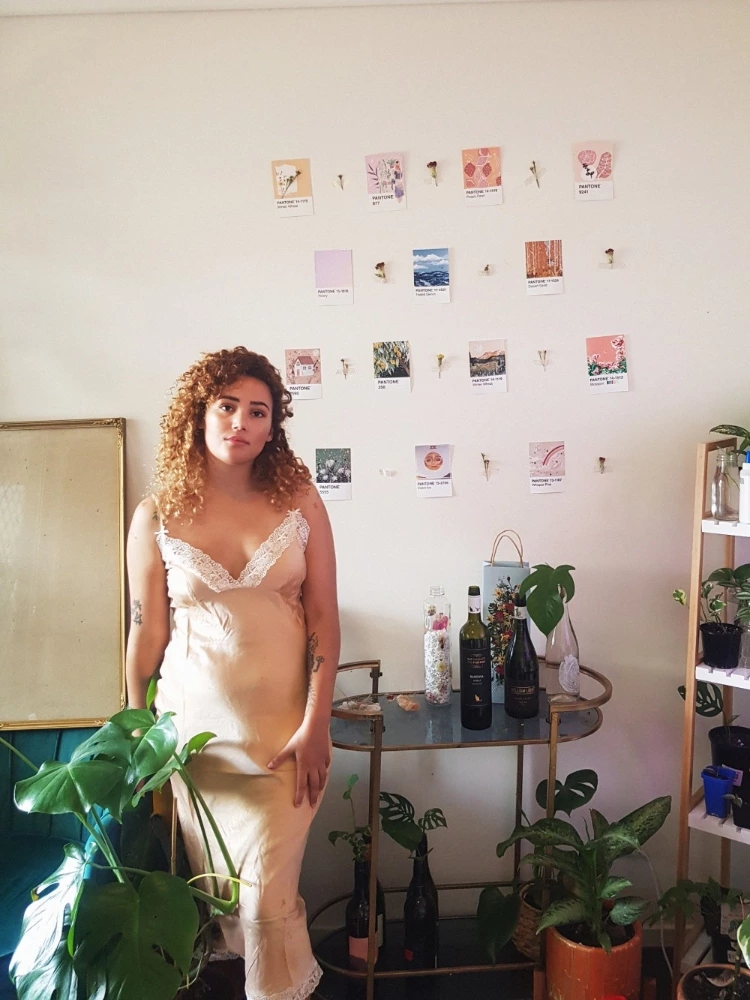 Guys, it's been so nice to be back here chatting with you all! I hope you enjoyed this quick post too. Have you ever tried creating your own DIY wall art? Which of these prints was your favourite? Let me know your thoughts down below!
Peace,
Instagram // Twitter // Bloglovin' // Youtube // Pinterest