Hello gorgeous people and welcome back to my sacred space. Sacred how, you may ask? Why, because today we are partaking in worship of the highest form – we be crafting.
If parts of you just shrivelled up in fear, courtesy of one of my most recent crafts being a multiple-day mammoth task (turned out cute though, you should check it out), have no fear. Today's craft? Simple. So simple you're barely even crafting. Cheating, more like. What are we making?
These bad boys!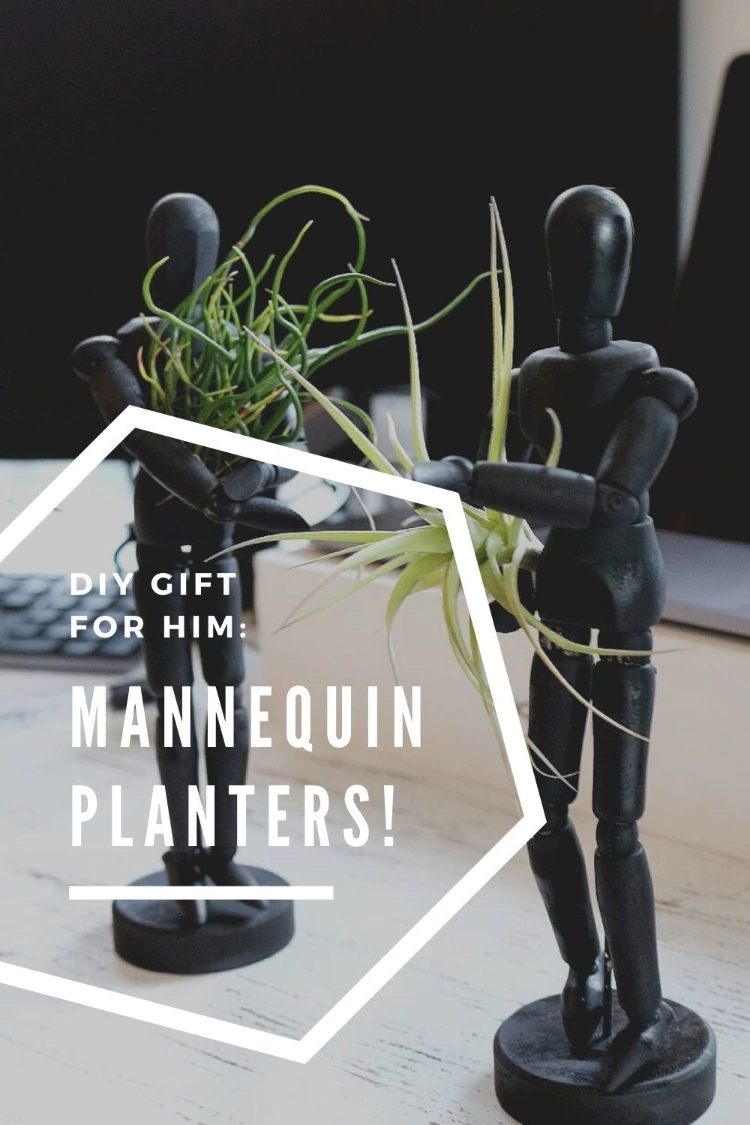 (And if you're kind of confused as to what they are: air plant mannequin planters. God, there's got to be a more marketable way to say that.)
I have to admit, I'm pretty pleased with how these turned out. I've had the idea for a while but, to be honest, it's not really to my tastes. The kind of cool, minimal, modern style – not really me. That being said, it is very much my boyfriend . . . and his desk was looking a little bare.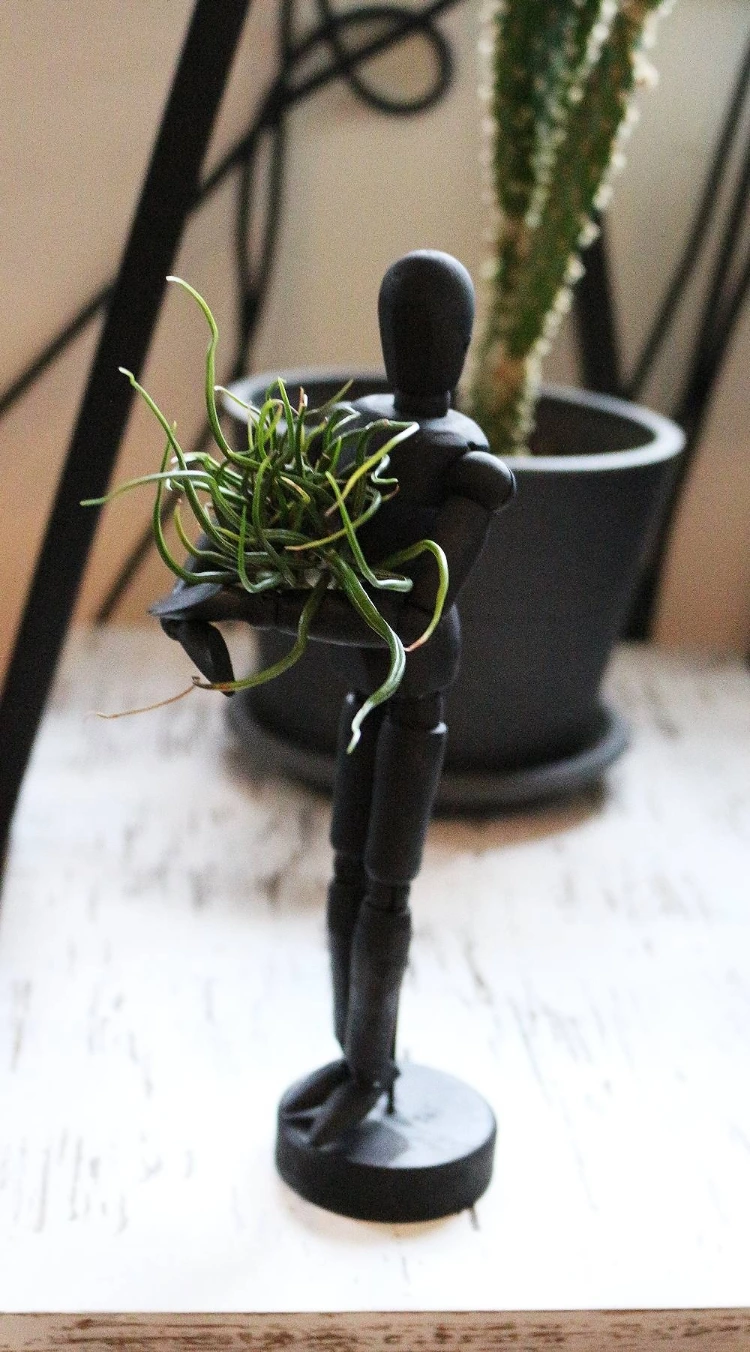 Initially, I was going to go for white paint, but he requested black – and I think Razzle Dazzle is onto something, because the whole monochrome chic thing is working for me in a massive way!
The great thing about air plants is that they don't need to be planted. They take their water in through their leaves and are pretty minimal in terms of care. You either spray them once a week or soak them once a fortnight . . . and that's it. A perfect low maintenance desk-plant.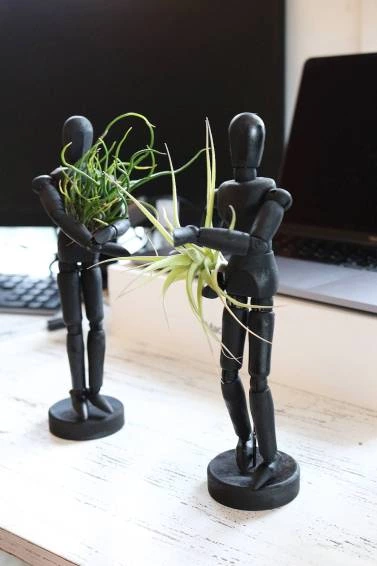 So, without further ado, let's get into the making.
WHAT YOU NEED:
**Links are affiliate links. This means I receive a small commission if you purchase anything through them, but doesn't change the price for you.**
Air plants (Tillandsia) – you can pick these up from your local plant nursery
Artist mannequins – Amazon Pack of Mannequins – $13.99
Matt black spray paint –
(Optional but highly recommended) Black acrylic paint for touch-ups
HOW TO MAKE:
It's almost offensively simple, as are all my crafts.
Remove the mannequin from the base. (This will let you reach everything a lot easier when you're painting.)
On a covered surface, spray paint the mannequin and base black. This will dry within 10 minutes, so you can always add another layer of paint if you need.

Once dry, place the mannequin back on the base. Change the mannequin's position to how it will be holding the plant and, using your acrylic paint, fill in any of the joints or spots that may not have been covered in paint. Leave to dry.
Pose the mannequins and position the air plants. You can optionally hot-glue them down and spray them weekly to water, but I left them unglued so we can remove and soak them fortnightly.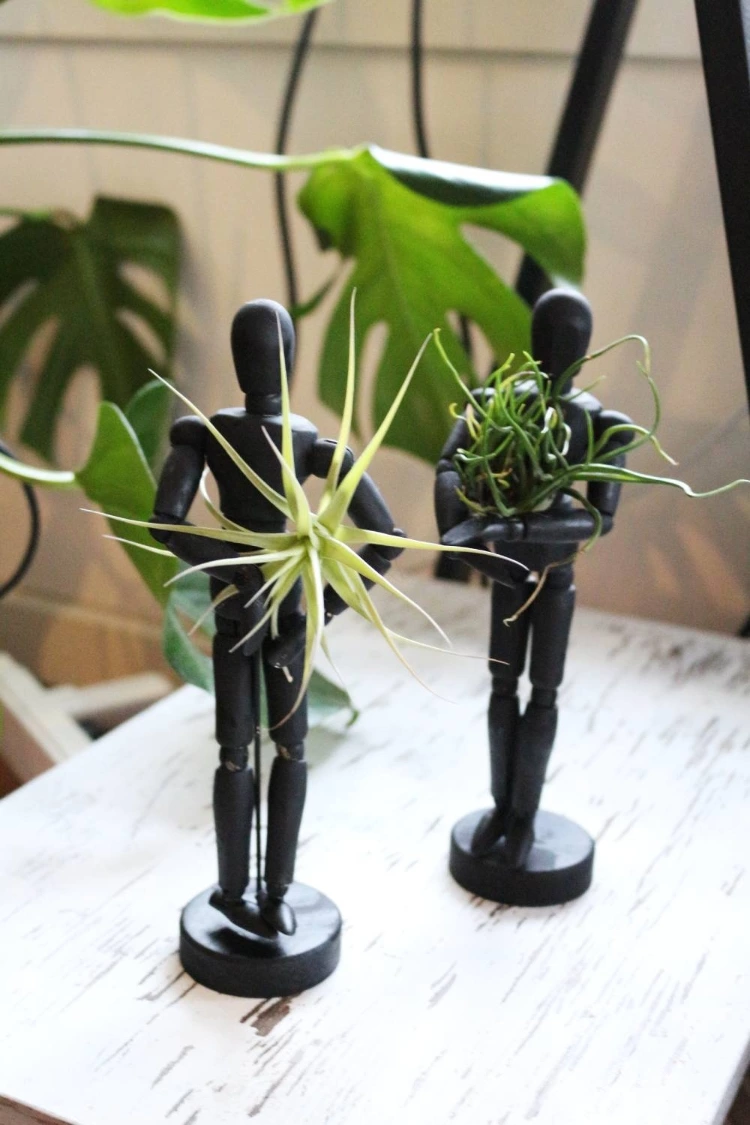 And that's literally it! I know, shocking – something so cute was . . . so easy. If you enjoyed this post and like bringing a little life into your abode, why not check out these posts too?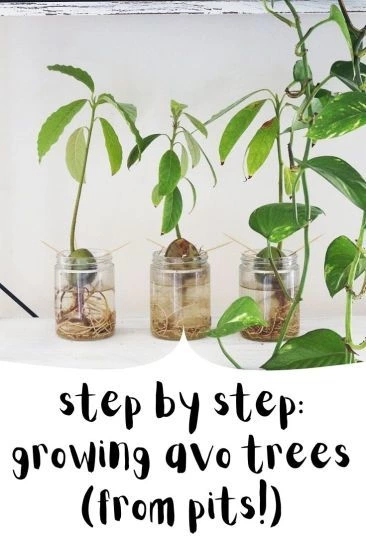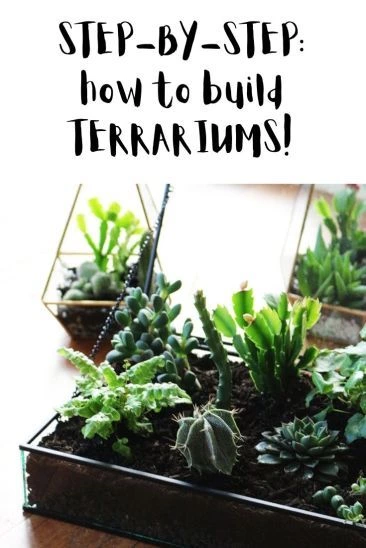 There is also a little desk buddy who hasn't been painted because dickhead dog, as I have affectionately named our dickhead dog, decided to eat him. I actually think I prefer the unpainted version, but I guess that's the fun thing about this craft – you can adjust the colours to fit your theme!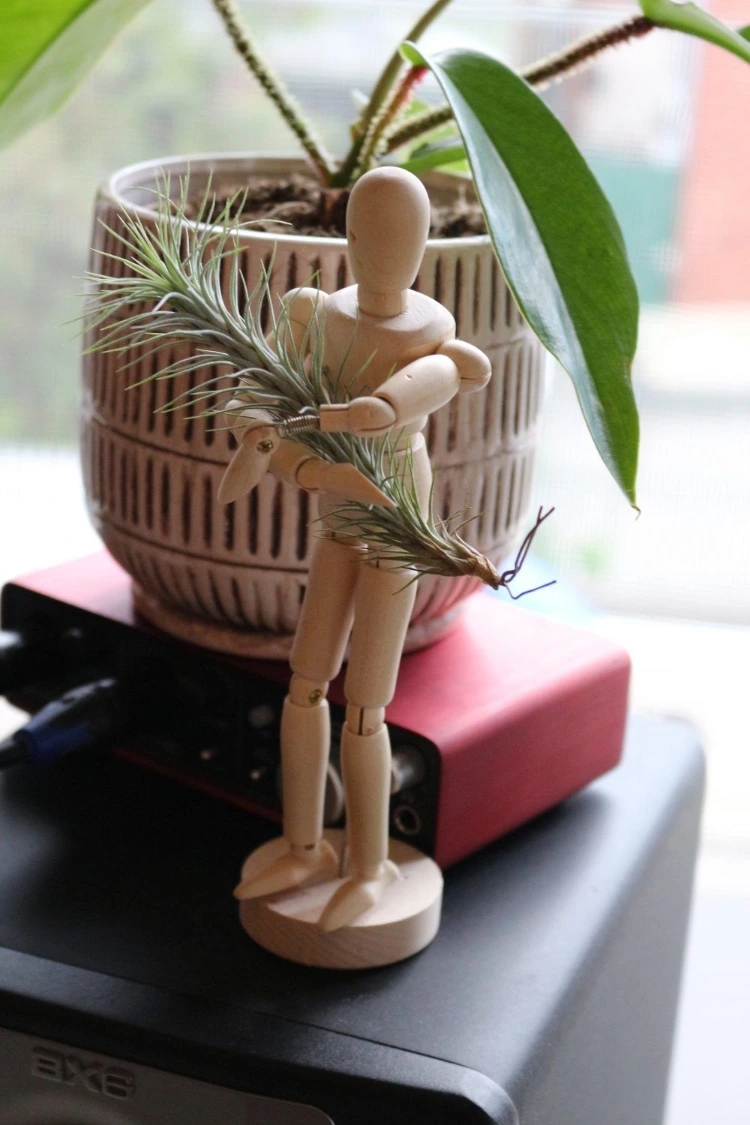 All in all, I'm happy! This little planter served its purpose perfectly – and it made a great gift for Daryl, so you can bet your bottom dollar that it's going on some "DIY gifts for him" list this year. Capitalism, baby. Alright, loves, as per always make sure you're following the DIY boards. We've got lots of inspo over there, it's a good time.
What did you think of this craft? Would you give it a try yourselves? Let me know your thoughts down below!
Peace,

Instagram // Twitter // Bloglovin' // Youtube // Pinterest