Hello, beautiful people, and welcome back to my corner of the web! I hope you are all as thoroughly excited by that post title as I am... we are in firm run-up-to-Christmas territory and I simply could not be more emotionally ready.
Overview of Easy Air Dry Clay Ornaments
This year, my boyfriend and I have decided to do Christmas a little differently. Rather than doing all the presents on Christmas day, we're going to create some DIY advent calendars and pad them out with fun gifts, Christmassy activities and things like that all throughout December.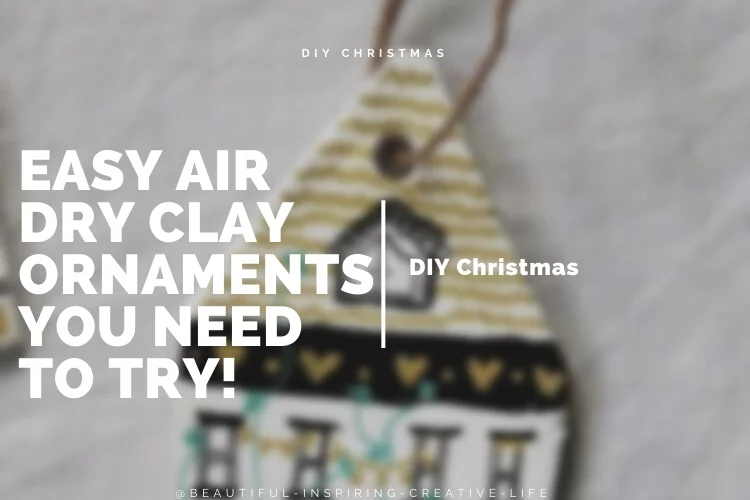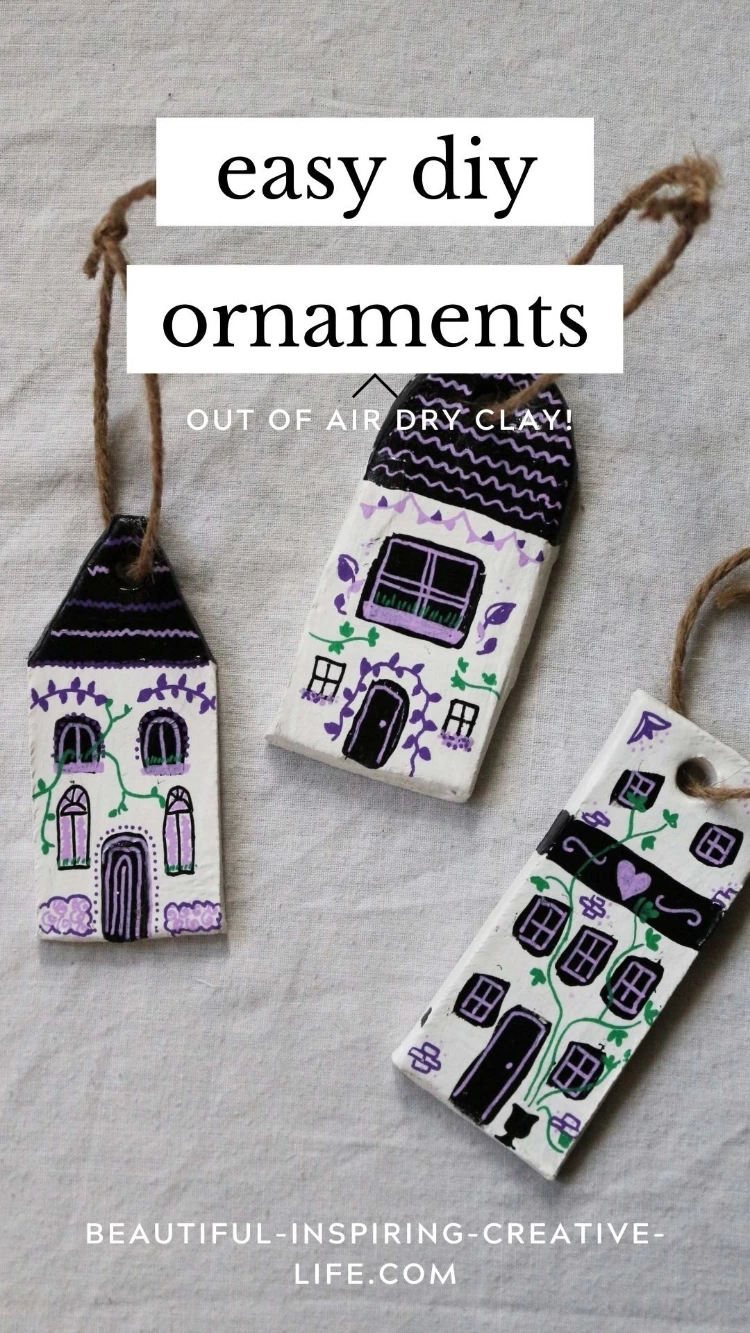 It's (hopefully) going to be a fun way to spread out the festive cheer. God knows we need it - life in Melbourne over the past year and a half has been real dull.
Anyways, this smorgasbord of festivity is going to take some real planning, (uh…and budgeting) so your girl is starting early! Today, we're going to tackle some super cute and easy DIY clay ornaments - and then I'm going to pop them into my partner's advent calendar.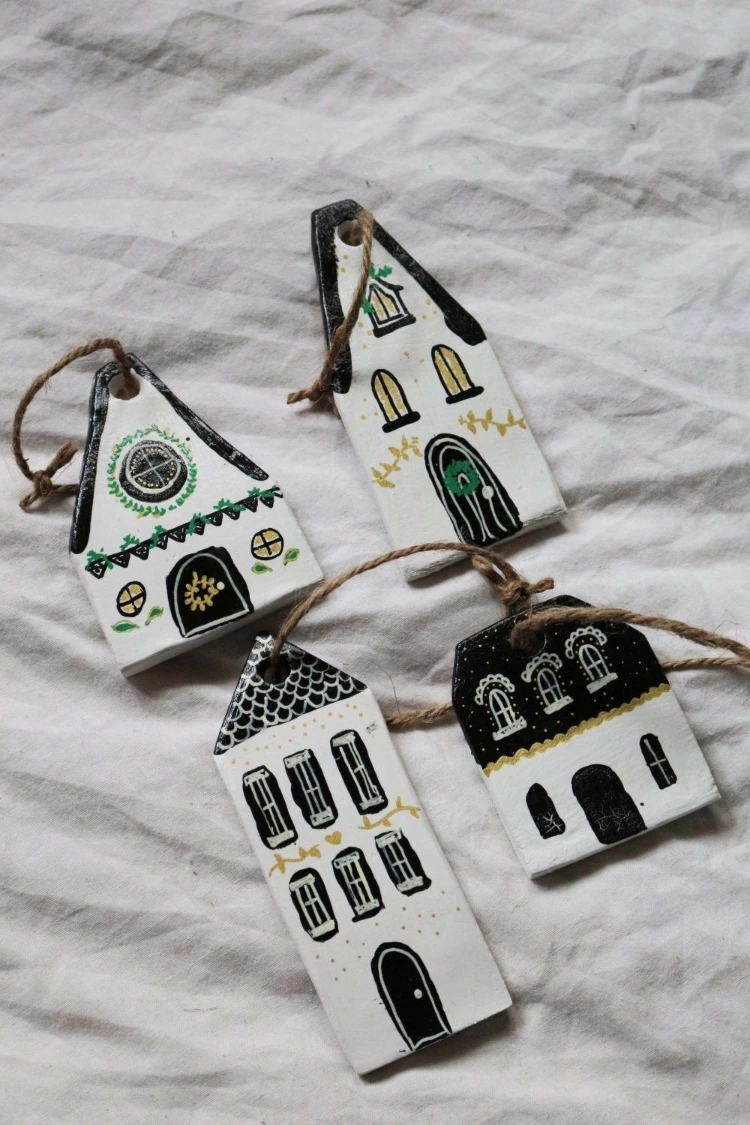 (And, if you haven't checked out that bad boy already, make sure you head on over to this post.)
These DIY air dry clay ornaments came out so well! They're whimsical, cute and - better yet - super easy for anyone to make. Shall we get into it?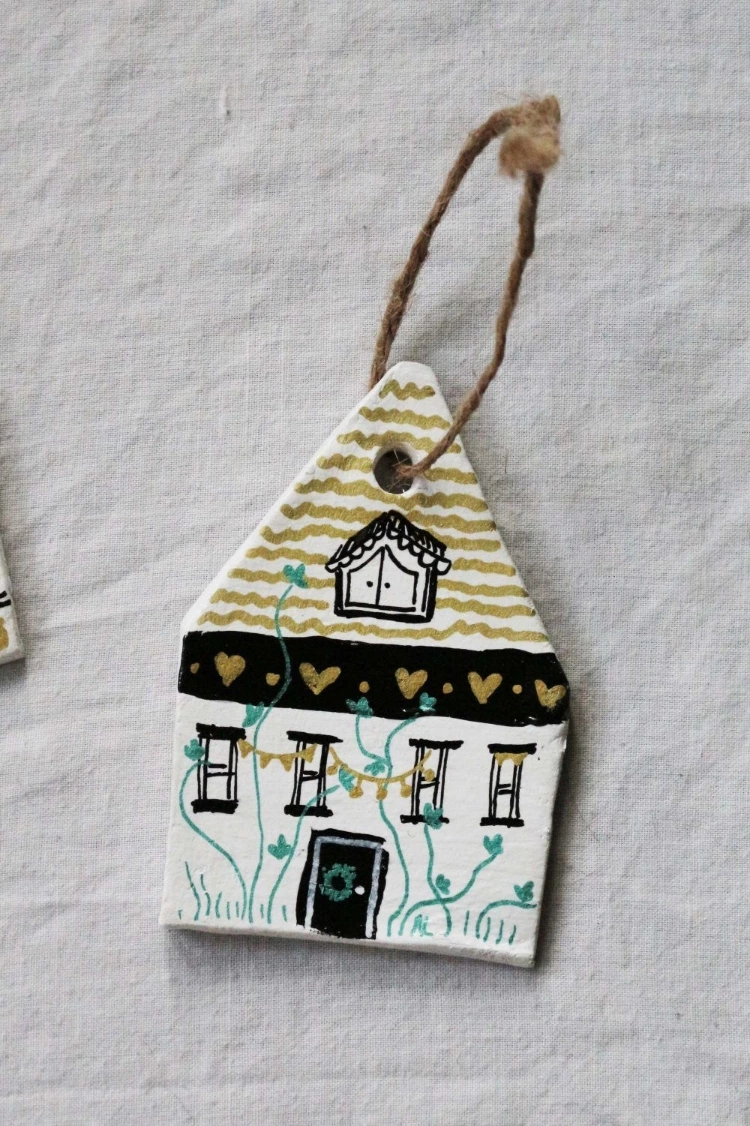 What You Need to Make These Dry Clay Ornaments
Air dry clay
Fine line paint pens in your chosen colours
Acylic paint in your base colours
Glossy modge podge
Twine or string
(Optional) Sanding paper
See! A wonderfully minimal supply list - hell, if you're a crafter like me, you've probably got all of this in your cupboard!
How to Make Easy Air Dry Clay Ornaments for DIY Christmas
AS ALWAYS, I WOULD LOVE IT IF YOU CHECKED OUT THIS TUTORIAL IN VIDEO FORMAT AND SUBSCRIBED TO ME OVER ON YOUTUBE TOO!
Knead your air dry clay in your hands until it's malleable
Then roll out a flat, medium-thickness slab of clay
Use a knife to cut the clay into a house shape and create a hole at the top (for twine or string to thread through)
Rinse and repeat this for as many ornaments as you like. Don't be afraid to change the house shape and experiment!
Leave the clay to set (mine took around 24 hours)
Use sanding paper to refine any uneven edges
Paint a few coats of your base colour onto each ornament
Once that's dry, paint panels for detailing in a contrasting colour. (For example, doors, windows, roofs, etc.) Leave to dry.
Use fineline paint pens to add detailing
Once you're happy with the design, use a thin coat of glossy modge podge to give it a faux glaze. Leave for a few hours to dry.
Finish the ornament with some twine!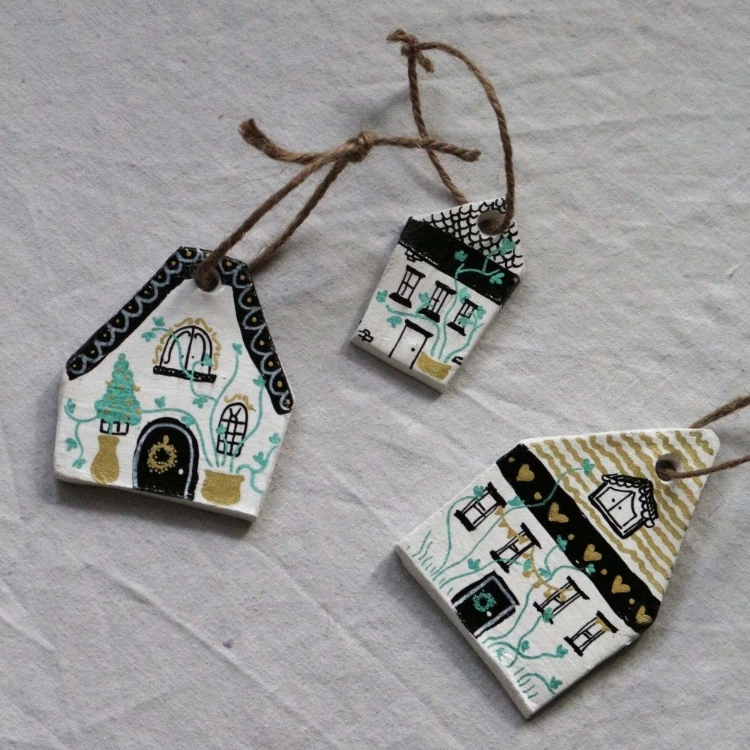 And that is it. These were surprisingly easy and enjoyable to make! If you watched the video, you may notice that I started with a relatively small batch - but they were so fun that I ended up making tons! (I even sold a few on Etsy.)
I do still have some of these up for sale on my Etsy store here, if you prefer to buy over DIY.
I hope you guys enjoyed this little project. I'm definitely all here for the Christmas crafting - but let me know what you guys prefer! Shall we keep making decorations like these and our DIY botanical Christmas decor ideas? Or shall we move onto DIY gift ideas? Let me know your thoughts down below!
Peace,

Instagram // Twitter // Bloglovin'// Youtube // Pinterest