Shakespeare may have written some pretty famous tragedies, but they have nothing on this.
Hello, random internet strangers whose validation makes me feel slightly better about my meagre and meaningless life. How are we all today?
Today's post, in case you missed the title, is about hot chocolate. More accurately, my struggles with hot chocolate; the adversity I have had to overcome with hot chocolate. You may think I'm talking about lactose intolerance or gluten (I literally have no idea what gluten is, but it seems to be everywhere, so I shall assume it is also in hot chocolate) . . . but I am no millenial snowflake. (Okay, yes, those are legitimate illnesses, but let me have this.)
No, screw your lactose-intolerance, this is a bigger problem. I'm talking . . . weird, bitter, disgusting posh people hot chocolate.
Let me take you back to the start; where it all began.
As weather started to harshen, and days began to darken, an old, familiar urge crept back upon me; the desire for a warm, frothy mug of pure, silken decadence. For the first time all year . . . I wanted a hot chocolate.
Now, this was a mementous occasion. In the absence of winter, our household had shunned hot chocolate; filling our cupboards instead with green teas and infused waters. The first hot chocolate of the year would be symbolic – a toast to winter, an acknowledgement of the summertime joy coming to an end. And so, it had to be treated as such. It had to be special.
No mere ten-minute trudge to the corner shop would suffice. No generic brand of cocoa would do.
This was a mission; a quest. I was Lara Croft and my tomb was the perfect mug of hot chocolate.
I took to the treasure-laden horizons of the internet. I scrolled through brands, I reviewed "fair-trade" badges. And I thought I found . . . the one. I stumbled, by chance, across the well-packaged – beautifully packaged – hot chocolate. I felt a hush come over my surroundings; I heard angels, their pure and heavenly voices singing. It was meant to be; I had found my treasure chest.
The hot chocolate arrived and, full of excitement and anticipation, I eagerly boiled my kettle. Stirred a dash of milk into the powder, so that when the water was added it would be frothy. Waited a few moments so as to allow the liquid gold to cool – to allow myself to savour the taste in it's entirety and not burn off my tongue.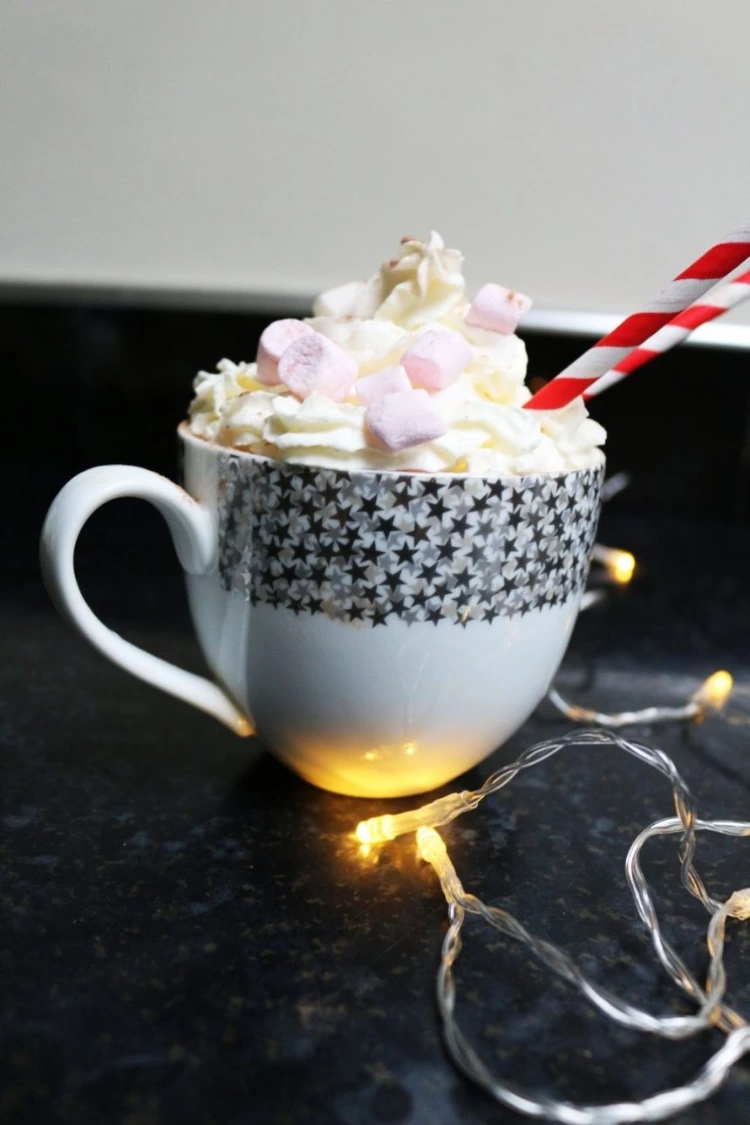 And it. Was. Nasty.
I mean, Jesus Christ, this hot chocolate was disgusting. It was like some kind of cosmic joke; some prick had gone "oooh, how can I ruin a national treasure today?". What kind of hot chocolate is bitter? Absolutely horrifying.
So there, story done, my first hot chocolate of the season fucking sucked. The end.
Until I realised that it really didn't matter because it didn't have marshmallows in it and, therefore, was not a real hot chocolate and I had another shot. So I did what any good blogger would do and I made a fucking amazing hot chocolate with whipped cream and marshmallows and good ol' Cadbury's hot chocolate powder.
And it was awesome.
So, from the top, here's:
How To Make A Kick-Ass Mug Of Hot Chocolate
Get Cadburys. Duh. Don't try to be fancy.
Two or three teaspoons of hot chocolate powder.
A splash of milk. Mix the powder and milk together until it forms a thick paste-ish consistency. This gives you bubbles and froth.


Pour hot water.
Dollop whipped cream and mini-marshmallows on it.
Enjoy, bitches.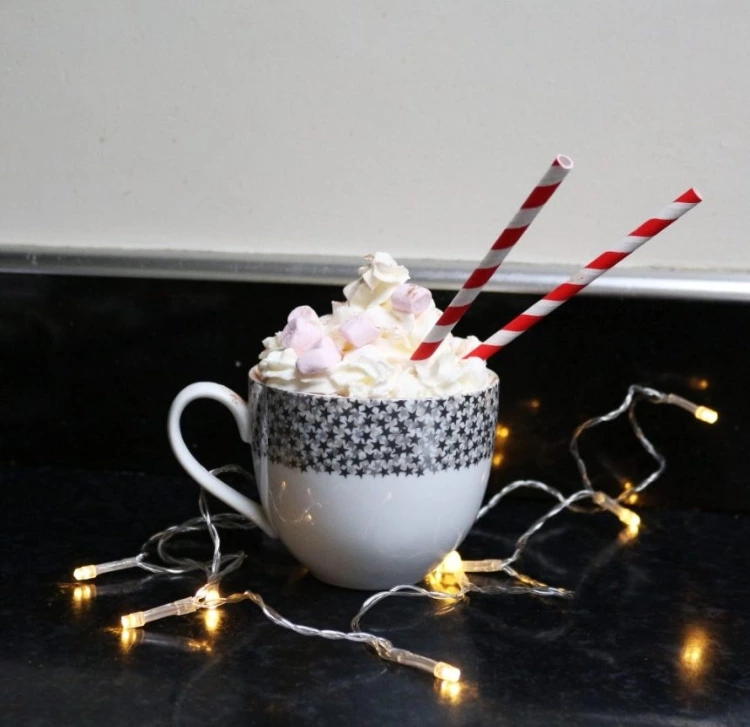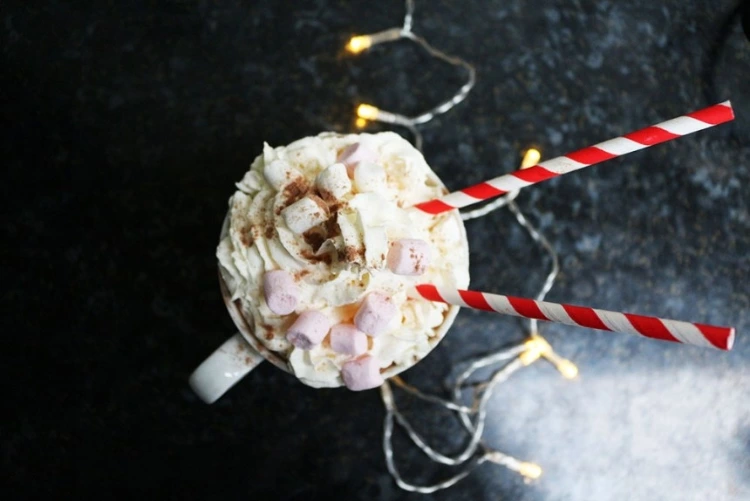 I hope you wonderful human beings enjoyed this post! I won't lie to you, is anyone else excited at the prospect of Christmas baking? I'm going to attempt a gingerbread house this year – and, yes, I'm aware it'll likely be a disaster, but won't it be fun? Do you guys like hot chocolate; do you decorate yours? Let me know your thoughts down below! And, for the love of god, please tell me you aren't going to stray from the path of the tried-and-tested Cadbury's. You don't need to go through my struggle.
Peace,

Instagram // Pinterest // Twitter // Bloglovin'