An easy-to-follow tutorial for creating a beautiful DIY crystal candle! A perfect easy and affordable DIY gift idea or a stylish home décor piece.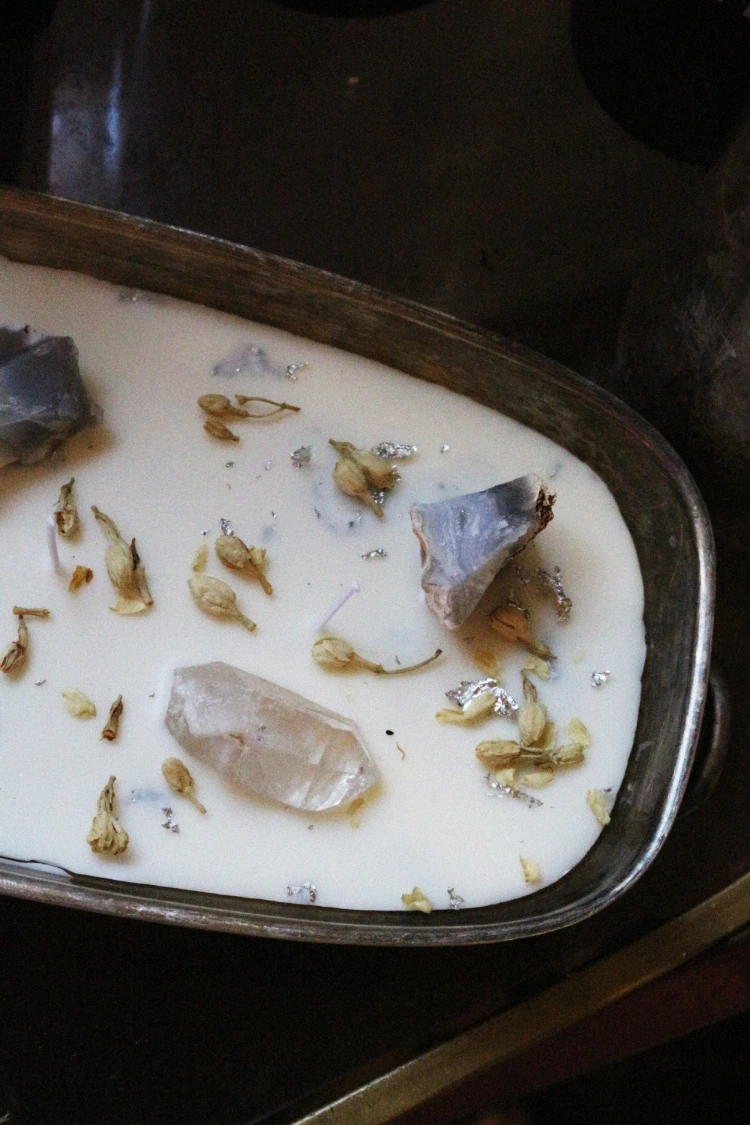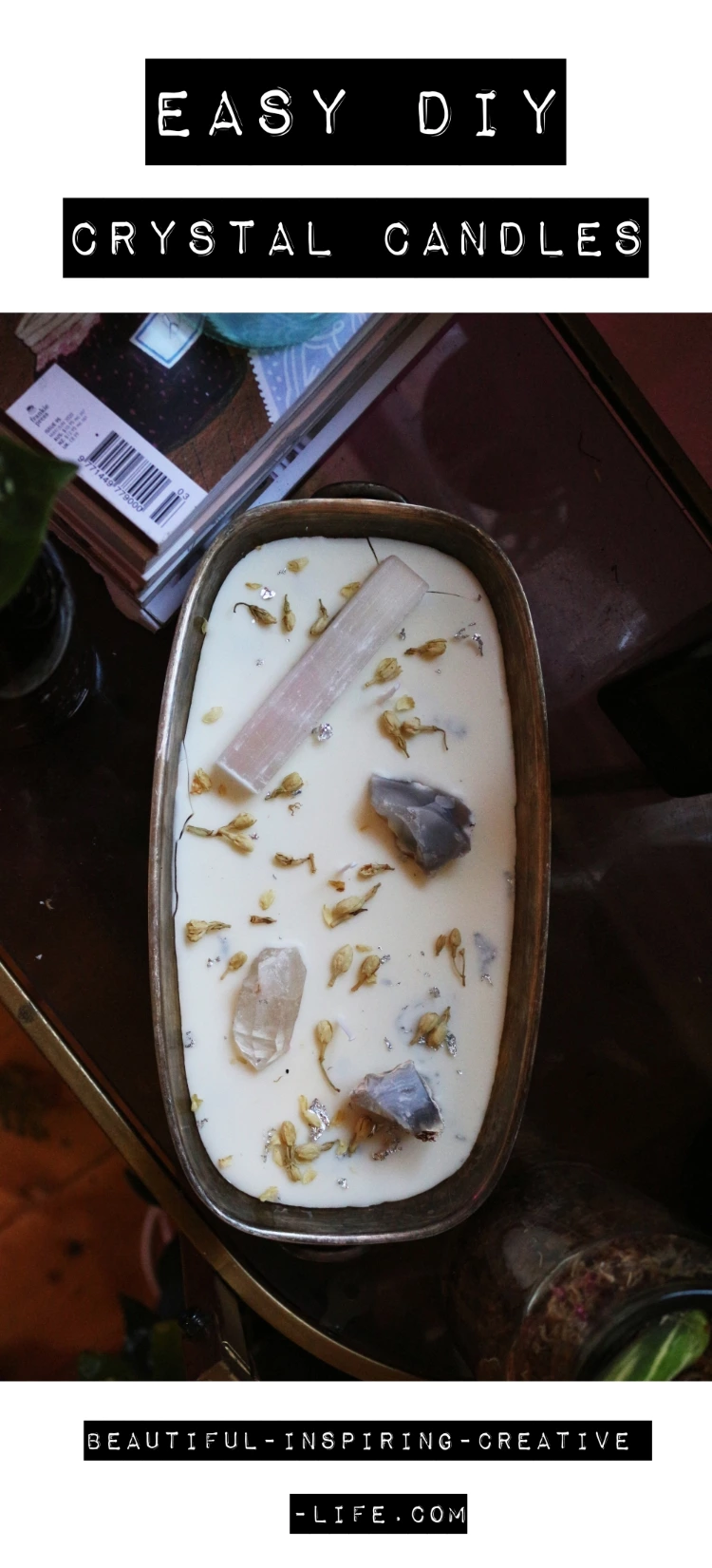 Pin me, pin me!
Hello beautiful people and welcome back to my corner of the web! Today, I'm going to be sharing what may be my favourite thrift flip yet... a gorgeous statement candle full of candles and positive energy. (And it's a high bar – remember that vintage photo frame trellis we made? That was great.)
Thrifting is such a weird one for me. I love the idea – and the fact it's better for the planet. Massive selling point. But thrifting itself? It's so boring. The only thing I'm ever relatively successful at finding are little trinkets and furniture pieces.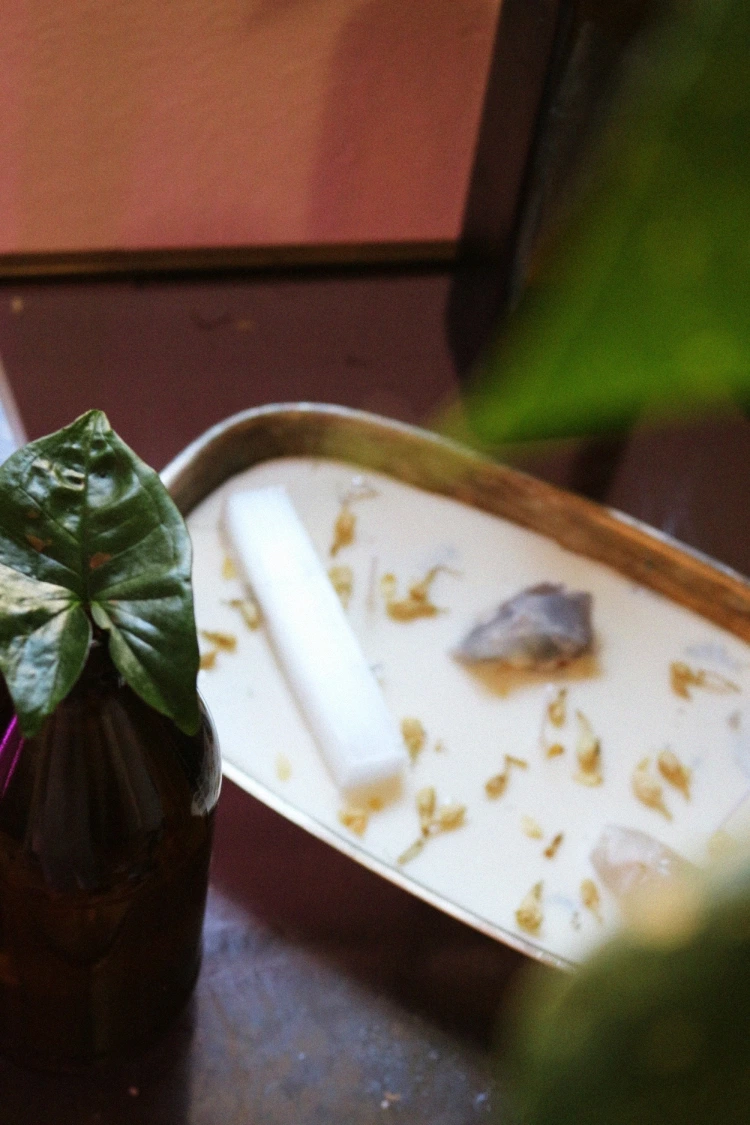 Facebook marketplace on the other hand? I kill that shit. Most of my big furniture pieces are Facebook finds.
Our most recent trip to the charity store was surprisingly fruitful though! I found some divine black cord trousers I'm going to live in... and a beautiful, vintage looking tray. Now, I've had the idea to make some crystal candles for ages but been determined to wait until I could thrift the perfect dish.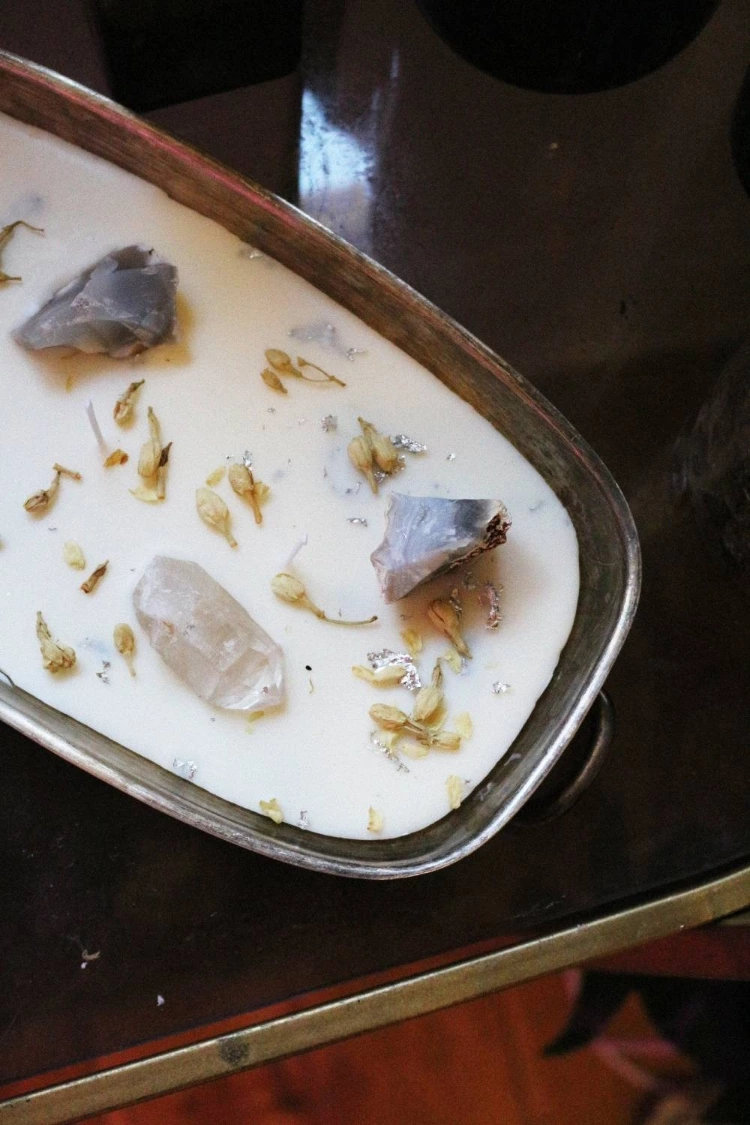 (Also... I really couldn't find any dishes like this online without having to import them. Which would be excessive, even for me.)
But the time has come! We have found a $5.99 dish that stepped up to plate. So let me show you how to make this baby!
WHAT YOU NEED:
Crystals of your choice– I used selenite, quartz and rough agate druzy stones.
Tray/dish like the one I thrifted – similar one linked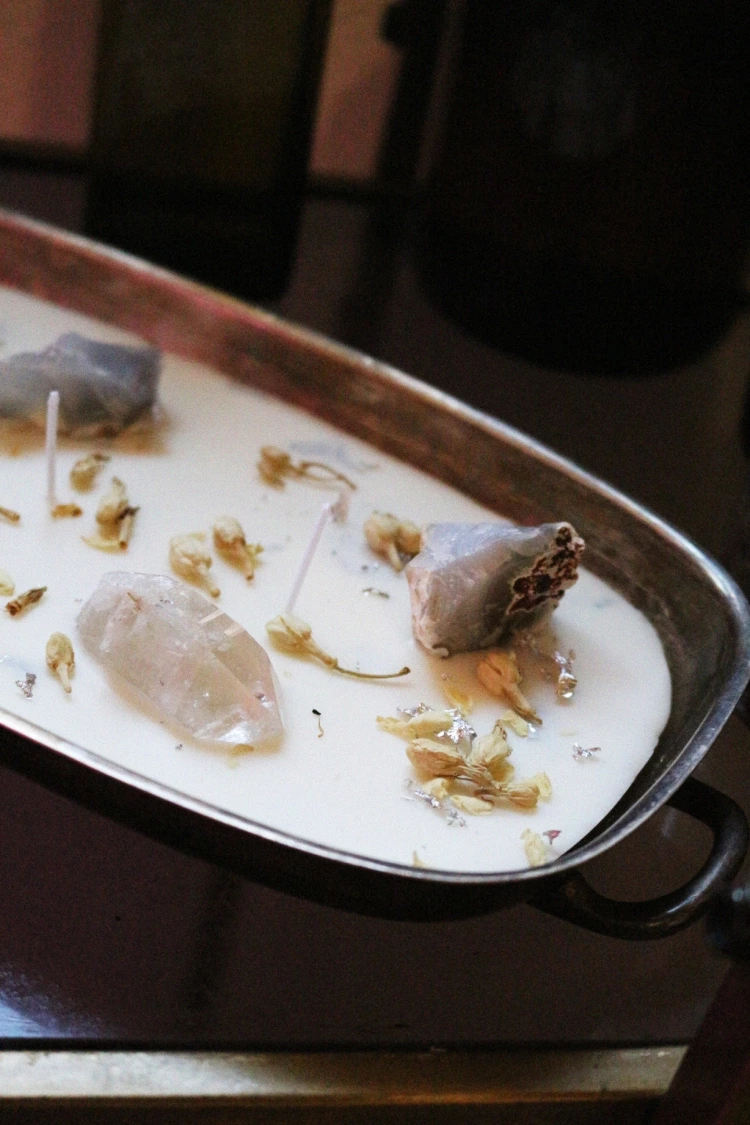 HOW TO MAKE:
As always, I would love if you watched this tutorial in Youtube format and subscribed to me over on there too!
Glue the base of your four wicks equally spaced apart on the floor of your dish.
Melt your soy wax chips (I personally melt wax in the microwave because it's easy, but use any method you like)
Mix a few drops of candle fragrance oil in with the melted wax
Pour a very small base layer of candle wax into your dish. High enough to be a suitable base for your crystals, but not too high!
Once a little hardened, arrange your crystals – make sure their prettiest faces are pointing up!
Pour the rest of your candle wax into the dish until it sets around the crystals.
Leave to harden.
Optionally, garnish gold foil and some dried flowers on top.
And that's it! If you enjoyed this DIY candle tutorial, make sure you check out my other ones!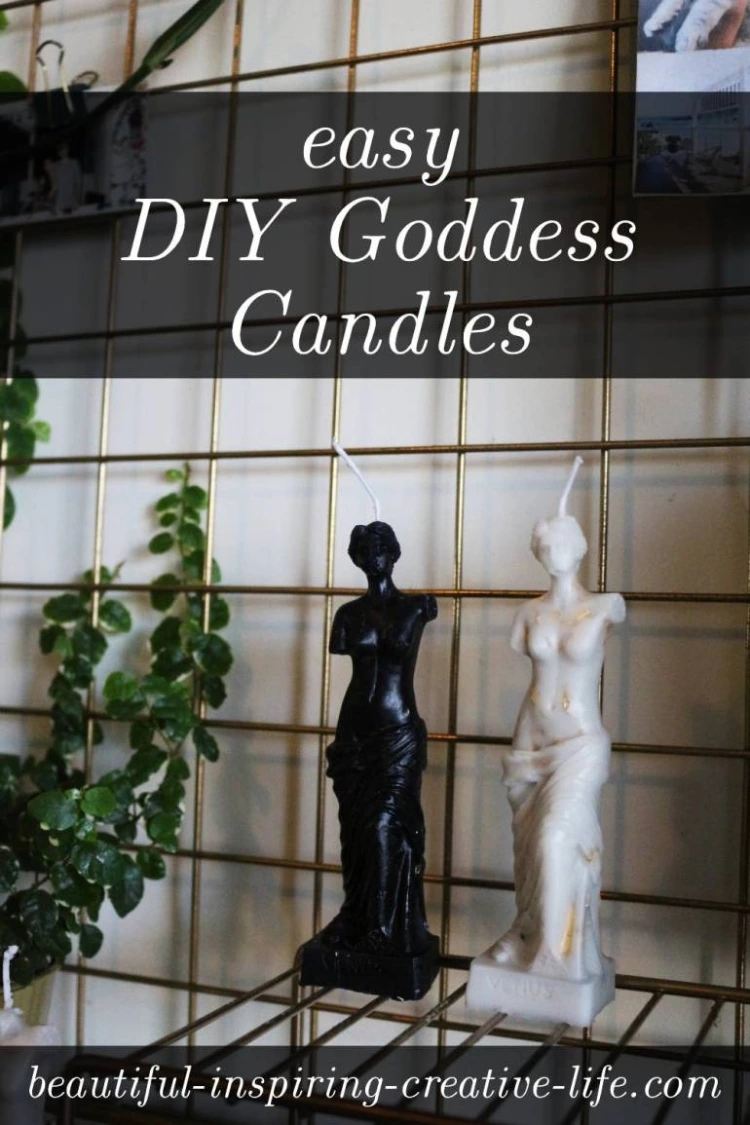 I know some of my recent craft projects have been... well, projects (I'm looking at you faux marble plant stand. You may be beautiful, but you were work!) so I hope you guys enjoyed this little candle. If you did, make sure you check out the first project in my mini Anthropologie series – a DIY accessories organiser.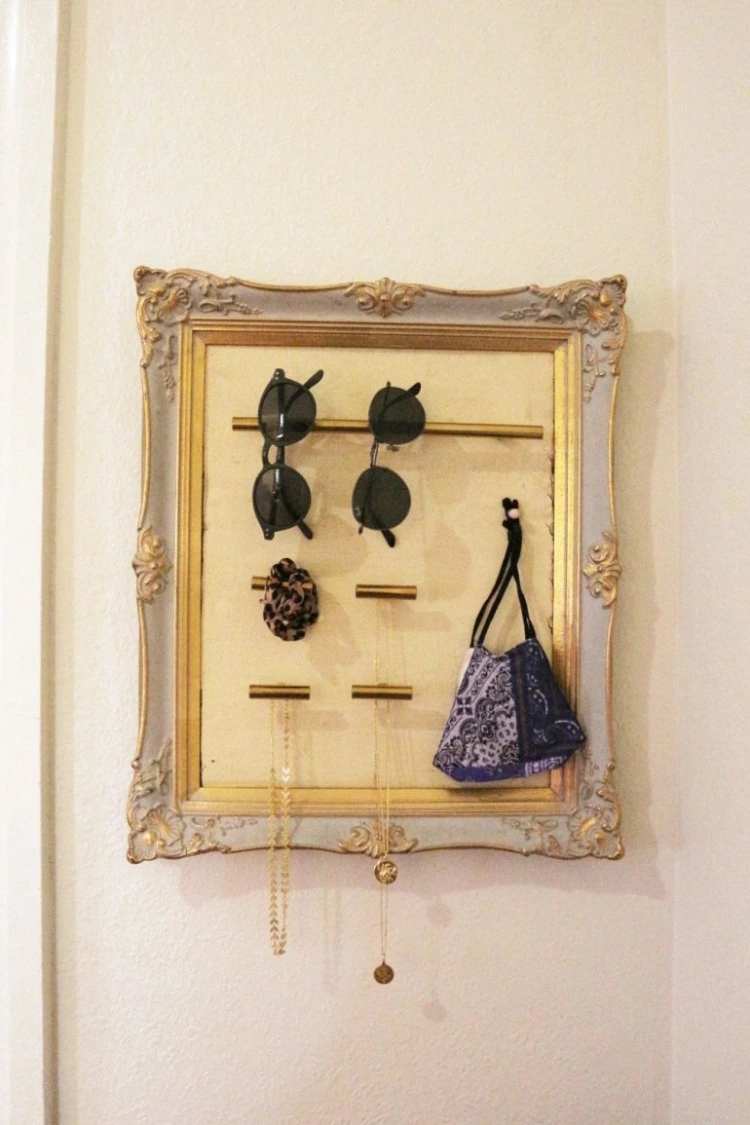 Alright, lovers, we shall end at the end! I hope you enjoyed this little project – would you attempt it yourself? Let me know your thoughts down below.
Peace,

Instagram // Twitter // Bloglovin' // Youtube // Pinterest