Why, hello there my beautiful souls. You ready for another dose of me chatting nonsense that in no real way enhances your life? Great, settle in.
If you remember my Italy Fashion Diaries: Rome Day 1 post, you will already be intimately acquainted with what this post is. But, spoilers, I'm going to re-explain it anyway. Basically, your girl (that's me) was living her best life and went on holiday to Italy, wherein there were a few days that I was a good blogger and I took OOTD photos. Commence post.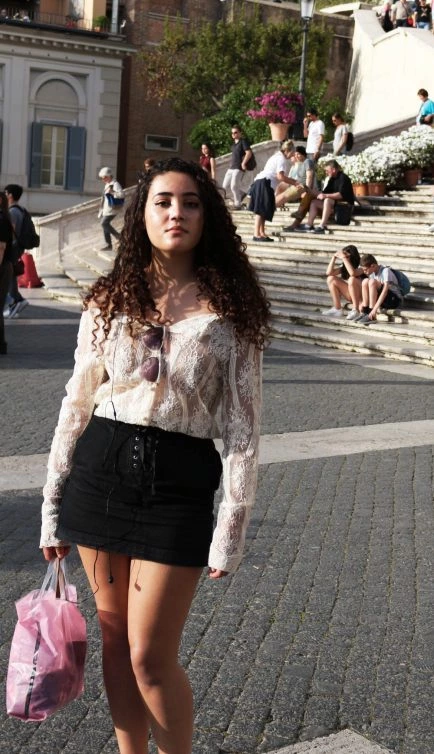 Day 2 of Rome was when we decided to be tourists. Luckily, the bus taking us directly into the center of Rome was just outside of our hotel – so we got up, we hopped on the bus and we found a cathedral. Rome was similar to central London in that you can find yourself shopping on Oxford Street one minute, then outside Buckingham Palace the next. We passed so many landmarks and tourist spots that it felt kind of like "whoa, we did all this in a day?".
My outfit of the day was probably my favourite of the entire holiday. Although that skirt has since been left in a hotel room because I'm sure it shrunk in the wash and I am not brave enough to rock a hemline that short ever again. I'm obsessed with this lace top – I mean, it's already been featured on my Instagram down below.
The top is actually from China, but I can't quite recommend it. Why not? Well, it's one-size – which would be fine, but considering that I can fit into size 4 to 6 for tops, my boobs are a C cup on a good day and I find this top uncomfortably tight . . . It's hardly a suitable one size. But it is pretty! The skirt has been featured in an OOTD from last year and it was from Topshop.
I love the monochrome look – and it definitely fits in with the Italians. I've never seen so many people wearing so much black in my life! It felt like I'd found my home.
So for our second day in Rome, once we took the bus into the center and took a stroll around, we decided to get on the hop-on hop-off bus. These are really well priced at about 18 euros each; you can use them for the whole day and you get taken to most of the main attractions. It's a really time and cost-efficient way to get to see everything.
I will confess to being slightly disappointed; while we stopped to look and walk around the colesseums, my grandma had already been to them and didn't want to pay and wait to go again. But it's something to come back for, right?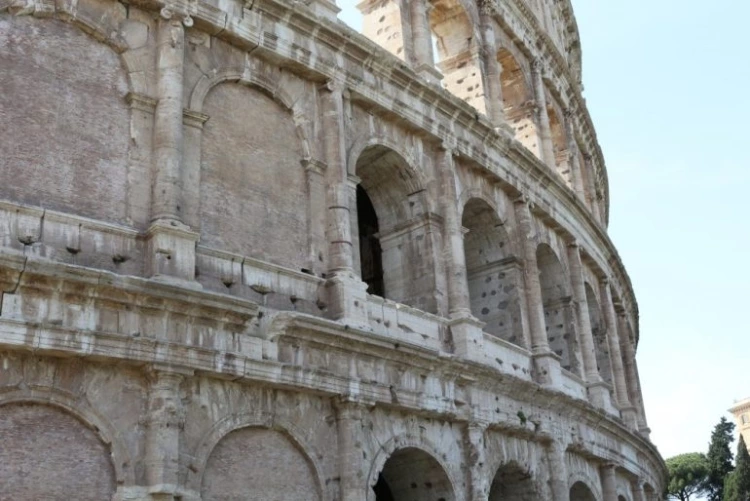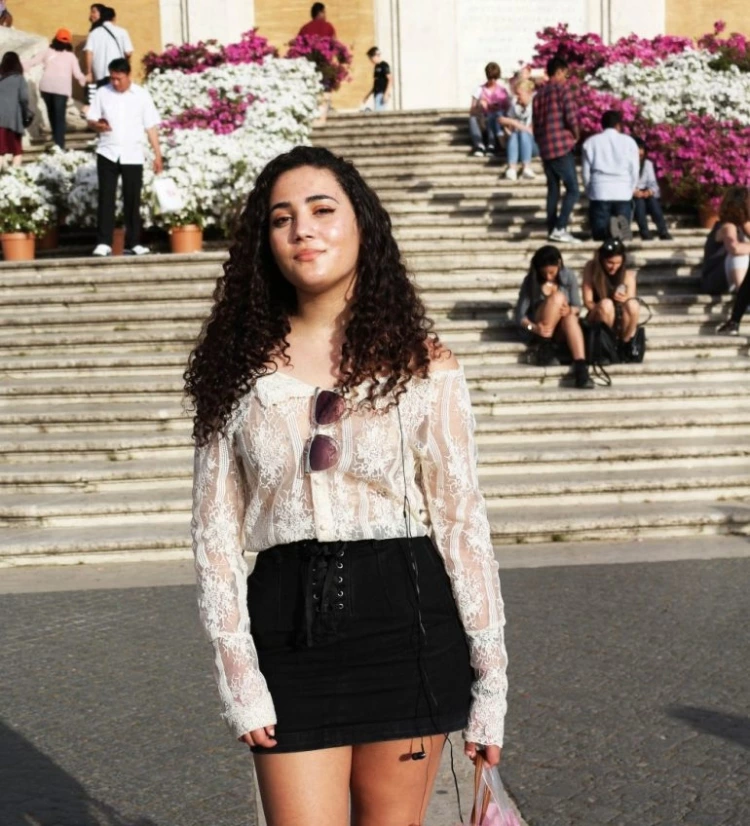 They were awesome, but I cannot for the life of me understand why people wanted to watch other people fight to the death with each other and wild animals. Only like 5% of gladiators even survived. The things us humans do without Netflix, right?
Where these OOTD photos are taken, though, was a real highlight – The Spanish Steps. The Spanish steps are beautiful and adorned with hundreds of well-kept and vibrant plants. There are some really nice restaurants and bars around them and they're really easy to access via the hop on-hop off bus and then a small walk. Honestly, Google Maps is the real MVP. I'd be dead somewhere in an alley without it.
I'd really recommend giving them a visit; if you'd like to save the idea for later (because you're like me and you forget all these cool places you'd love to see), Pin the image below!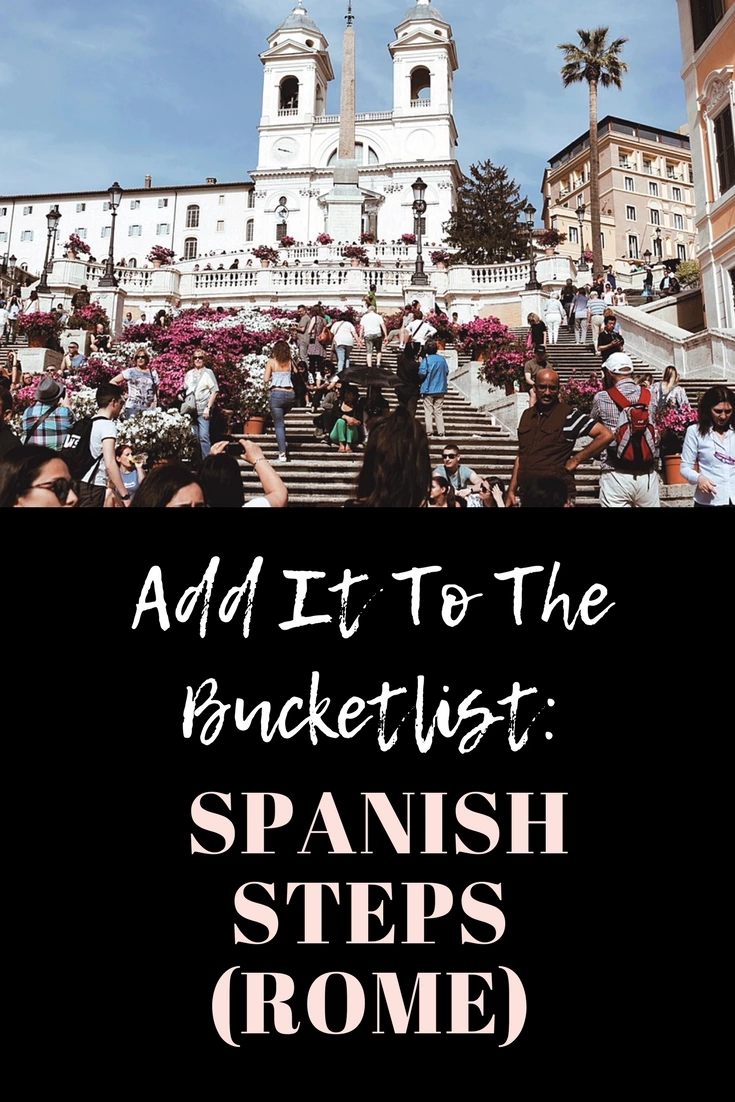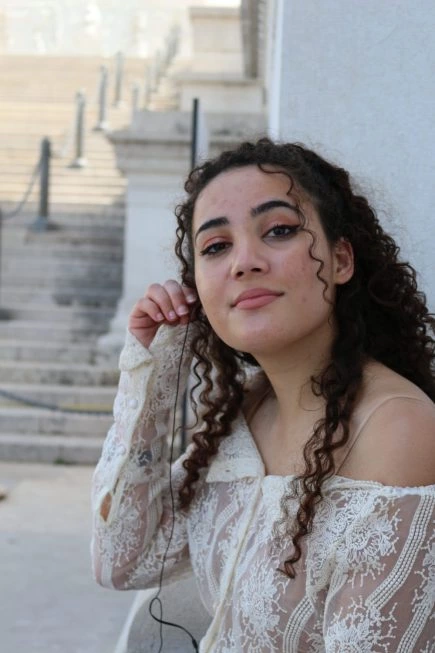 One thing I really highly recommend that we did is to walk from the Vittoriano Monument to . . . uh, I can't quite remember. There was a big dome that a couple pointed out to us when giving us directions to somewhere and we walked straight down a really long highstreet that had awesome ice cream, brilliant shops and – at one point – a simply gorgeous private museum.
Actually, what you could do is what we did on Day 3 because we loved the walk so much and wanted to do it before we left.
We took our luggage and dropped it off the train station Roma Termini (because we were catching a train to Florence that evening), stuck the Vittoriano Monument into our Google Maps and walked backwards. It's not the exact same route, but it takes you through that same strip of shops and general gorgeousness that I highly recommend.
Even if you don't bother with those vague directions, the Vittorio Monument is well worth a visit in itself.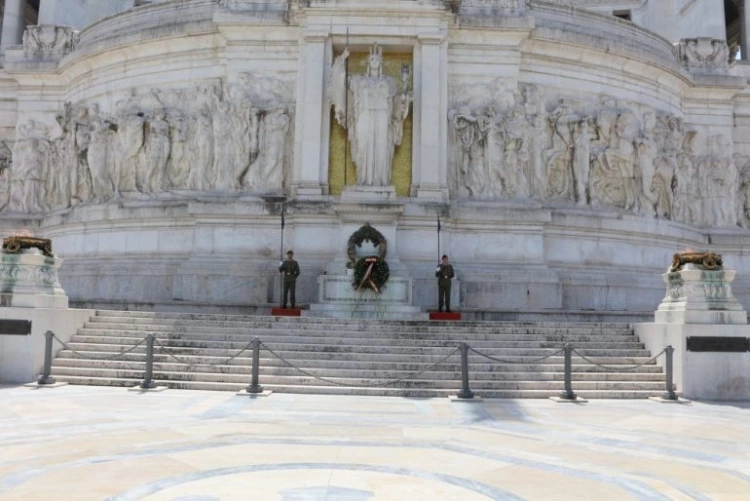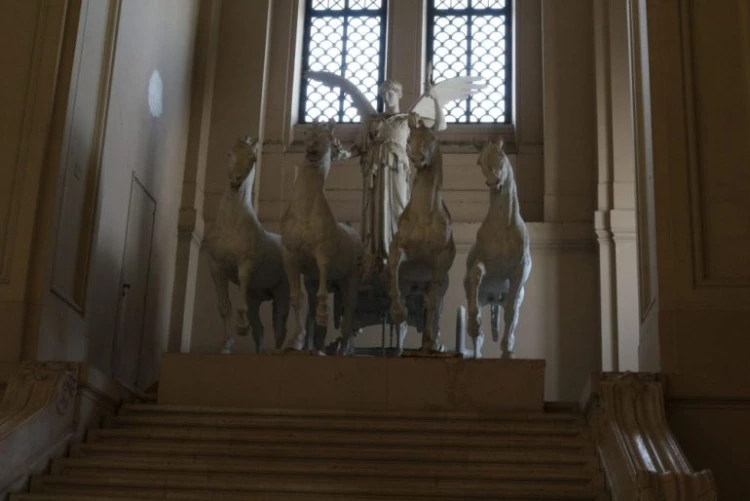 Those photos were all of the Vittoriano Monument, if that wasn't abundantly clear.
To conclude, our 2nd day in Rome was full out tourist – and it was awesome. The hop-on, hop-off bus let's you see everything you need to see all in one day, but in your own time. Personally, I'd do it all again – but I'd definitely add going into the Colosseums. My recommendation? Add the Spanish Steps to your travel bucketlist. They're so damn pretty.
If you want to take a trip of your own to Italy (and I highly recommend it) you can always do what I did and use a Wowcher. I visited Rome, Florence and Venice for 6 nights (hotels, flights and transfers included!) for £250. My exact deal has expired, but they always have similar ones up. Here's one I found (and if any UK bloggers want to go CAN YOU TAKE ME WITH YOU PLEASE, I'LL HAPPILY GO AGAIN!):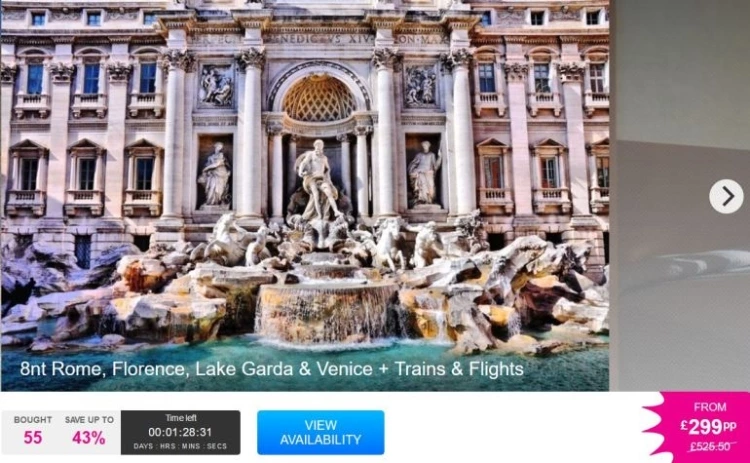 8 night Rome, Florence, Lake Garda and Venice Trip – From £299 pp
I hope you guys are enjoying these little Italy diaries! What did you think of today's outfit? Would you rock it? And isn't Rome gorgeous? Let me know your thoughts down below!
Peace,

Instagram // Twitter // Bloglovin' // Youtube