Why, hello there you sexy creature. What are you doing in my humble abode? Well, it doesn't matter how you got here - we're happy to have you.
If you're familiar with dying and bleaching your hair (or if you just have thick or dry hair), you have probably heard of Olaplex. Olaplex is basically this miracle hair treatment that can protect and repair the bonds in your hair, so that when you use all these damaging chemicals... your hair doesn't break. Plus, if your hair is already damaged, it can usually repair it - to a certain degree, at least.
Overview
It's a girl's dream - and you can usually add it onto your salon treatments for £30 a pop. Unfortunately, it's not available as an at home treatment.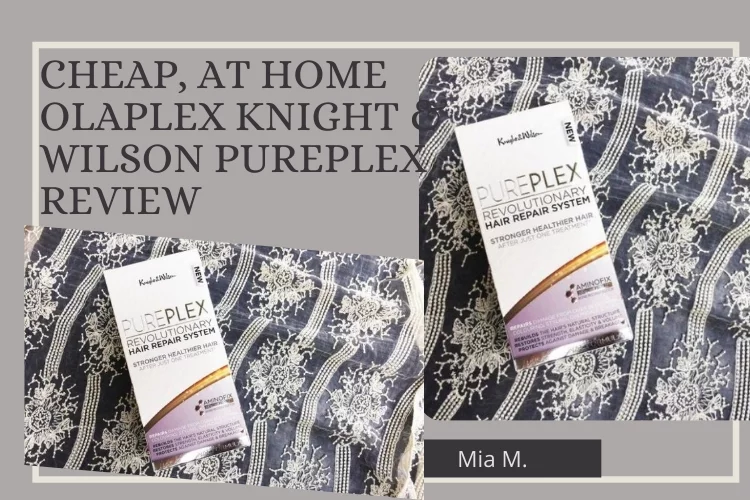 (By the way, if you are ever considering Olaplex but aren't sure if it's worth it: it is. I had my hair bleached with Olaplex and left with my hair feeling softer.)
https://www.instagram.com/p/BkDdcQtATQH/?taken-by=miajosiex
Now, you guys are all familiar with my hair type - thick, curly and dry. As you can imagine, even without dying and bleaching (which I don't do anymore except to darken my hair), my hair can always use some repair. So when I stumbled across this Olaplex at home dupe...
Well, I just had to try it out.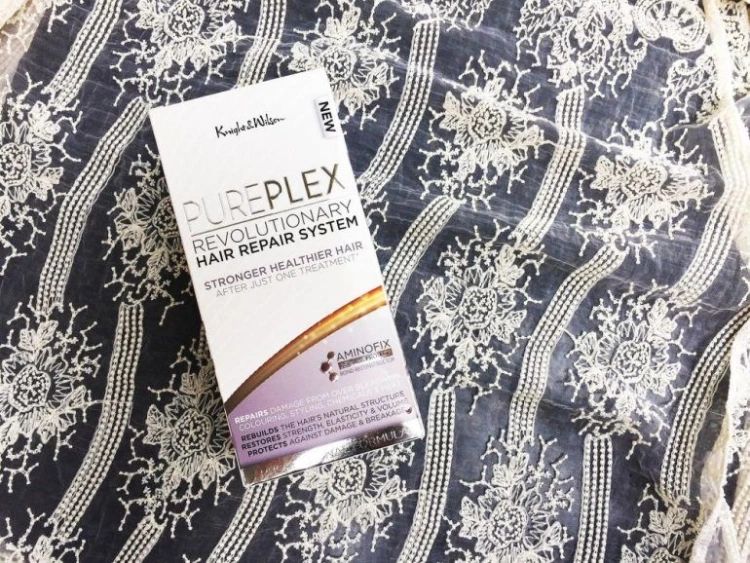 Olaplex At Home Dupe: Knight & Wilson PurePlex
What this product claims:
"PUREPLEX Revolutionary Hair Repair System for stronger healthier hair after just one treatment. Features Aminofix repair and protect bond reconstructing technology to help repair damage from over bleaching, colouring, styling, chemicals and heat. PURPELEX Revolutionary Hair Repair System rebuilds the hair's natural structure, restores strength, elasticity and volume and protects against future damage and breakage." - Superdrug Description

What comes in the kit & how to use it: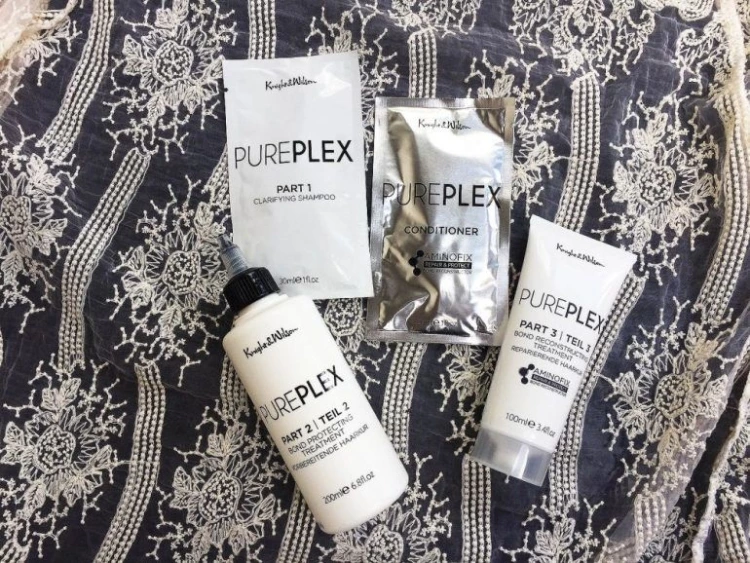 It's a four-part kit and the steps are really simple to follow:
Clarifying Shampoo first to clean your hair
Bond Protecting Treatment that you cover your hair with and massage in for 5 minutes, then towel dry excess moisture, but don't rinse
Bond Reconstruction Treatment that you allow to sit in your hair for 15 minutes and work its magic
Conditioner to... well, to condition your hair. Duh.
So does PurePlex work? How does it compare to Olaplex?
Hmm... Overall, yes, Pureplex is a good dupe of Olaplex and it does work to repair your hair. However, I would definitely say that Olaplex is more effective. As an at home treatment, I was really impressed and my hair feels so soft.
I can't honestly say it was anything revolutionary as it left my hair feeling really soft... but so does a good deep conditioner. However, I have already had Olaplex and I haven't bleached my hair since that treatment, so it's not in bad condition to start off with.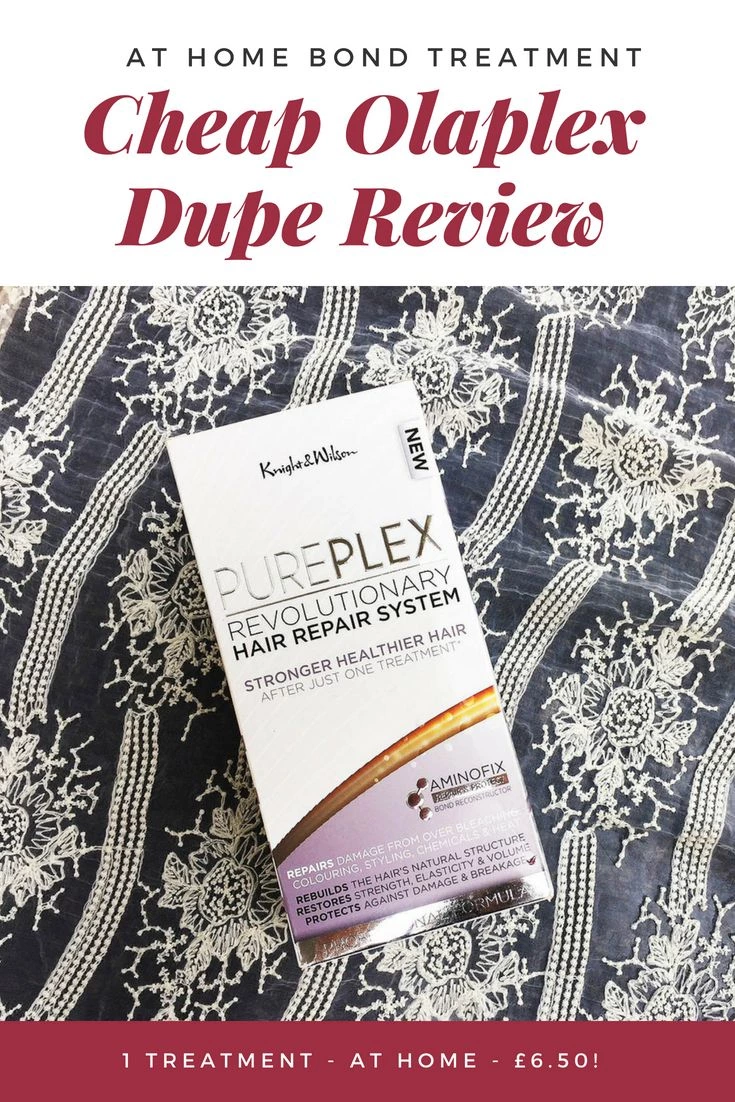 All in all, I would highly recommend trying it - especially if your hair is dry or bleached.
Before and After Photos of Knight & Wilson PurePlex Usage
I did try to get before and after photos for you, but without understanding my hair type you might not quite understand the impact.
If you remember my Everyday Curly Hair Routine, you will remember that I use a lot of product on my hair. My hair is naturally curly but these products help to keep it moisturised, controlled and in sleek curls. Post-wash, my hair looks like a frizzball - and the reason for this is that conditioner makes it so soft it kind of... doesn't stick together? I don't know if that makes sense.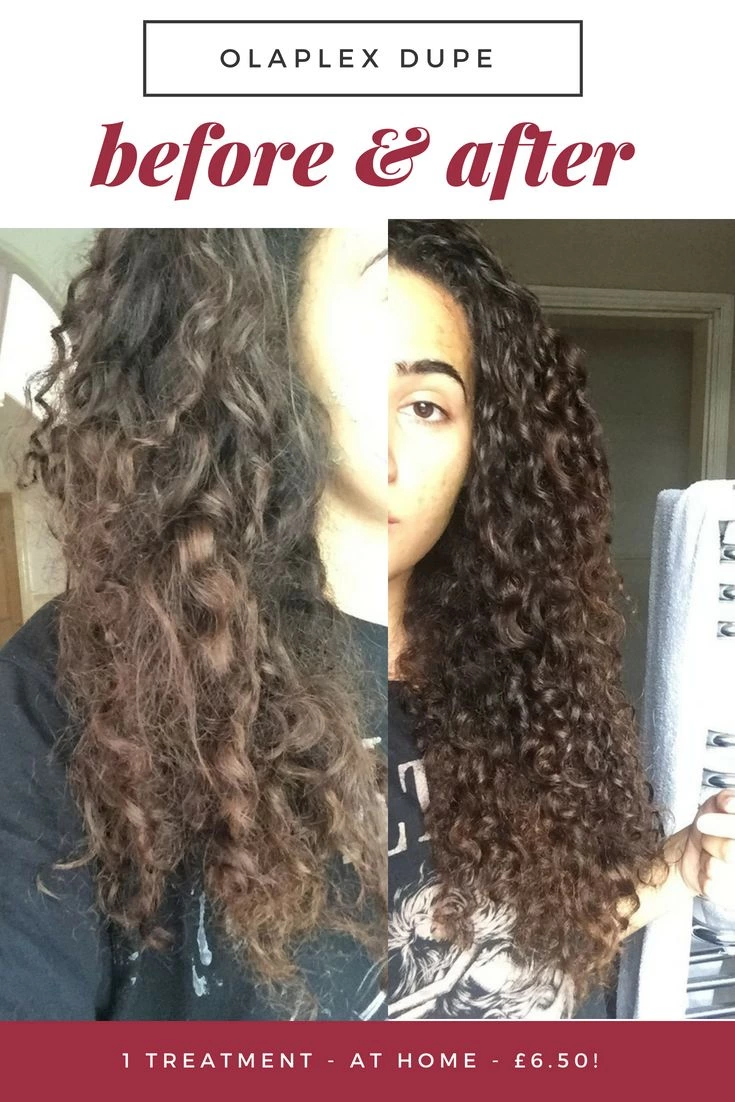 So I took both of these post-wash, no product, left to dry on their own - one before PurePlex and one after. (Although, for fairness, I had my before photo in a bun before the spirit moved me to actually use this treatment.)
Conclusion for Knight & Wilson PurePlex Buyers
Overall, I'm going to give this a 3.5/5*s. While I did really like it and it definitely left my hair feeling fab, I didn't notice any massive difference in my hair quality that makes me think "wow, some bonds have definitely been repaired". Then again, this could be really be down to my hair type - and that I deep condition like twice a week anyway.
I do highly recommend this if you're looking for a hair treatment to get your hair quality Insta-worthy! If you want to give it a try, feel free to buy below. (Because that's totally an affiliate link.)
Have you ever tried Olaplex or PurePlex before? Would you? Let me know your thoughts down below!
Peace,

Instagram // Twitter // Bloglovin'// Youtube