**Review of the ultra-hydrating and soothing MB seaweed night cream that plumps and softens skin as you sleep.**
Hello, beautiful people and welcome back to a rare occurrence on this blog: a skincare product review! I'm no stranger to the odd review post here and there, but I haven't done one in a while. In fact, I was just going in and updating my Mario Badescu Facial Spray Review post when it hit me . . . how could I not have reviewed what may possibly be my favourite skincare product ever?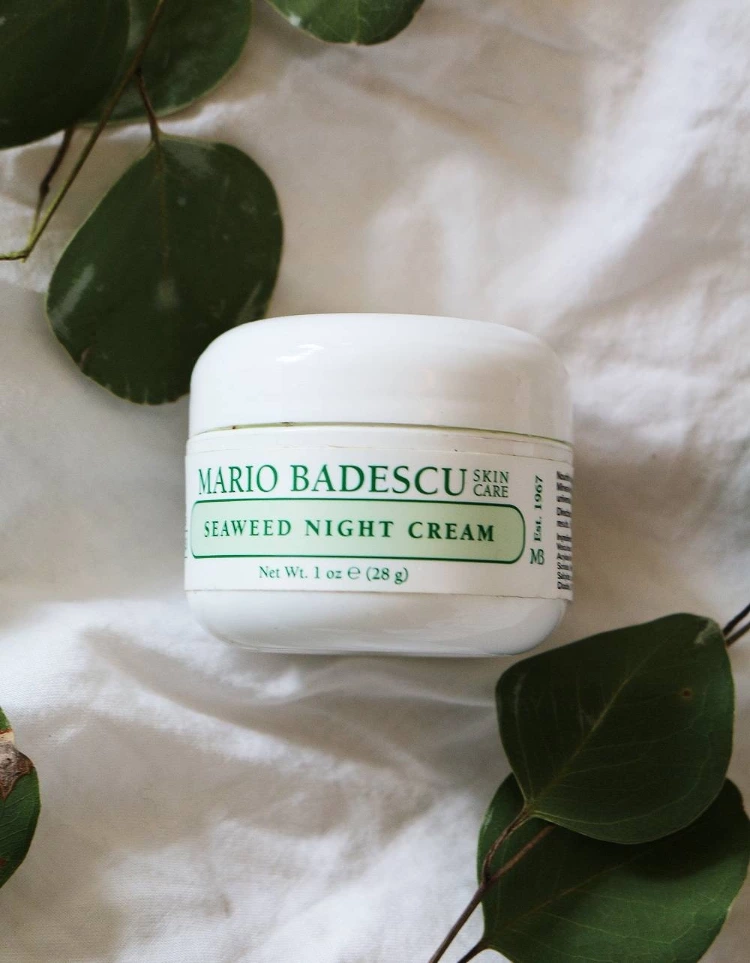 MARIO BADESCU SEAWEED NIGHT CREAM – BEAUTY BAY – $25 / £20
(You heard me: ever.)
As someone who suffered with acne pretty much all of my teen life, I was very much used to harsh products. Tea tree oil, salicylic acid, benzoyl peroxide . . . I recommend all these things for acne 110%, but they're harsh. And they should be! They're warriors, battling against bacteria and clogged pores to gift you a clearer tomorrow.
Fortunately, I discovered the essential key to dealing with oily skin: don't dry it out. Dry it out and it overproduces oil, causing more acne. So I needed to get some moisture back into face, plead my skin's forgiveness and hope for the best. Which is where I first discovered Mario Badescu Seaweed Night Cream.
WHAT DOES THIS PRODUCT CLAIM TO DO?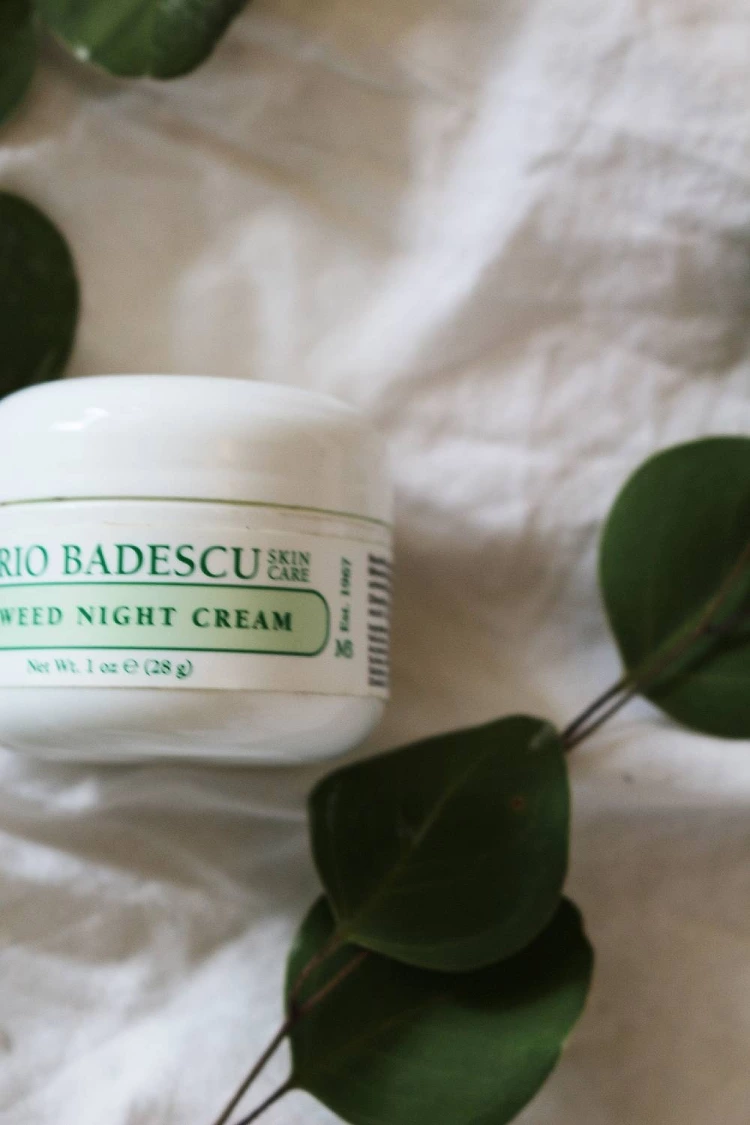 "An oil-free night cream to soften, hydrate, and nourish the skin.
Enriched with seaweed, collagen, and hyaluronic acid, Seaweed Night Cream delivers maximum moisture without the use of heavy ingredients. Forming a defensive barrier on the skin, this effective night cream leaves the complexion feeling soft and silky without clogging the pores. Whatever your skin type, Seaweed Night Cream is sure to moisturise, protect, and improve." – Beauty Bay
Imagine this night cream as a lullaby for your skin. Soothing, nurturing, caring . . . a warm cocoon of support and love to slip into overnight.
DOES IT LIVE UP TO THESE CLAIMS?
Absolutely. No doubt about it.
I haven't posted about this before, but I really do try to be sustainable with my beauty purchases. I buy minimal and I buy what works. You'll notice I don't share a lot of reviews – and it's because I don't try things that often. If I love something and it works for me, I'll use it to the pan and then rebuy it.
This is my fourth jar of this night cream. I've been using it for over two years now.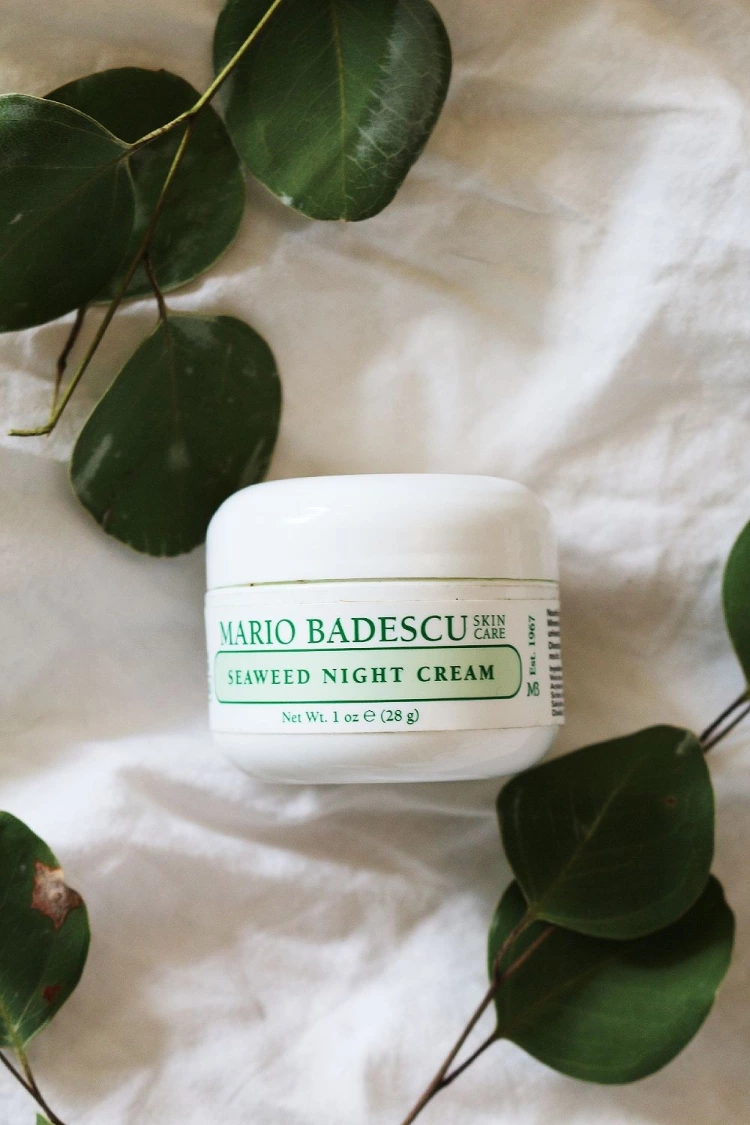 MARIO BADESCU SEAWEED NIGHT CREAM – BEAUTY BAY – $25 / £20
Firstly, it's oil-free and doesn't clog your pores but is still intensely hydrating.
As a cream with a thicker and heavier texture, I was really cynical about putting this on my face initially. Lighter products than this have broken me out before and the heaviness was definitely off-putting at first.
But Mario Badescu is one of my favourite skincare brands ever, I have a ridiculous amount of trust in their quality . . . and I wanted to just give it a go. Needless to say, I didn't need to worry. I've never been broken out by this cream and using it has actually soothed any active acne I have.
It's one of those products where you wake up and your skin looks healthy.
If you're looking for a nourishing night cream to repair daily damage to your face, you can't go wrong with this baby. I have some acne scarring left over from my teen years and this cream, coupled with a few serums, has been massive at helping them fade.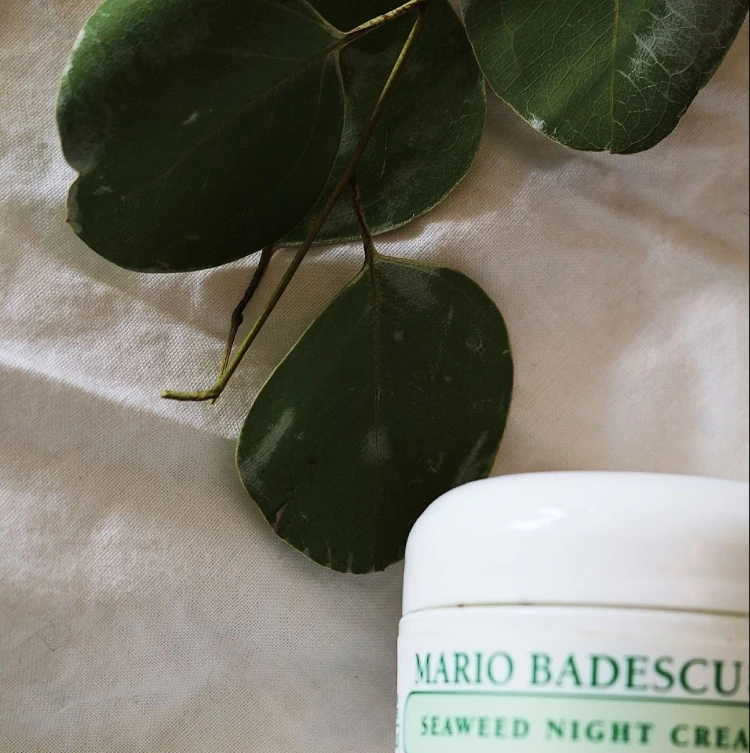 With all of my gushing aside, let's bullet point the pros and cons of this product.
PROS:
Visibly hydrates skin
Feels soothing on skin
Skin looks visibly better in the morning
Contains fabulous moisturising ingredients like collagen and hyaluronic acid
Good value for money – a little goes a long way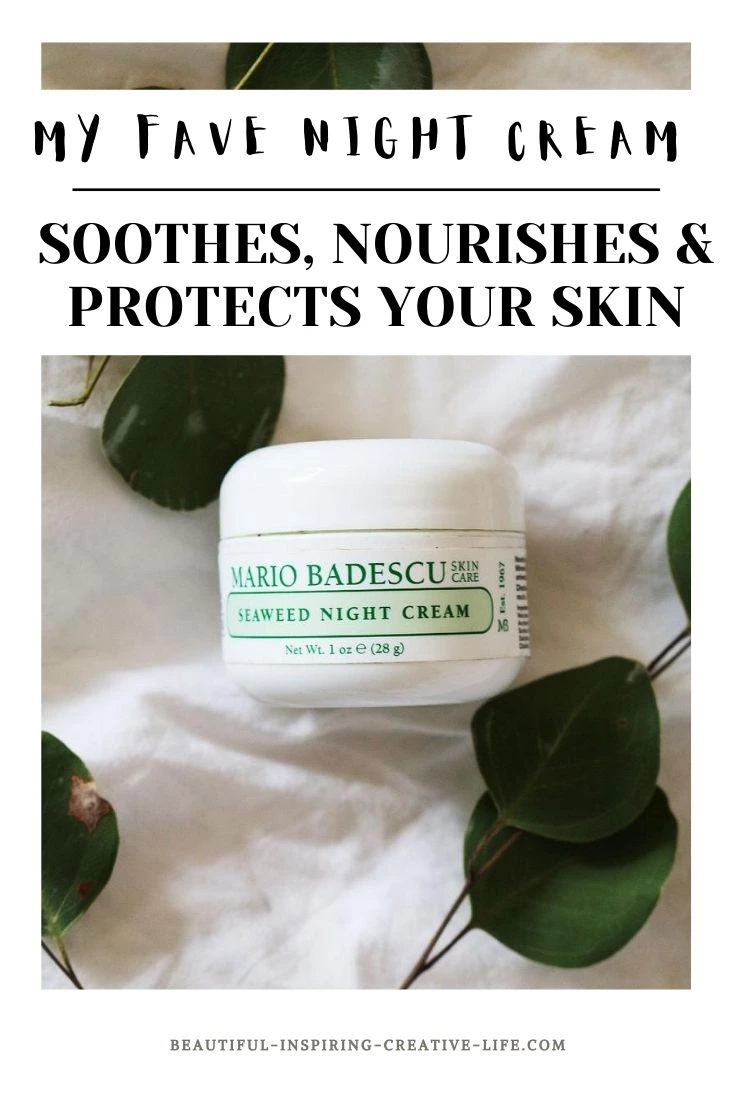 CONS:
Heavy-weight cream. This didn't trigger my acne but potentially could for other people.
Has fragrance in it (I actually wasn't aware of this until researching the ingredients for this post!)
More expensive than normal drug store night creams
All in all, I clearly love this. It's been a firm nightstand staple for the past two years . . . and it's not going anywhere anytime soon. If you like to pack in the nutrients and moisture before bed, so your skin repairs while you sleep, I cannot recommend this cream enough! Make sure you're following my beauty board over on Pinterest for more content like this!
Have you guys ever tried this night cream before? Are you a fan of Mario Badescu in general? Let me know your thoughts down below! Let me know your thoughts down below!
Peace,
Instagram // Twitter // Bloglovin' // Youtube // Pinterest