Hello, gorgeous people – how's the world treating you today? Me? No, I'm fine. I've had a pretty great month so far, to be honest. I need to write a life-update post so that you guys know quite how great . . . but that's for another day.
Today, I'm going to be sharing a mini haul with you! I managed to sneak these purchases in right before I needed to start saving – and it's such a small haul, with such cheap items, that it basically doesn't count. Right? I'm so glad you agree. (And if you don't, I don't care. Let me live in my ignorant bliss. Also, to be fair, I didn't realise that I needed to be saving at this point.)
In case for some reason you trust me enough to jump into this post without reading the title, I'm going to be showing you my new jewellery pieces . . . and then sharing a wishlist. Because your girl is like a dragon – she loves to hoard that gold.
(Unfortunately, however, due to the aforementioned saving . . . I will not be purchasing any of my wishlist items. A shame, I know. Update: so I purchased two necklaces. But, I mean, savings start from now.)
Missguided Rose Pendant
So this necklace is actually part of a two-piece set . . . But I only cared about this one. You'll see why.
Look at it. It's so pretty and delicate – and there's a rose on the front.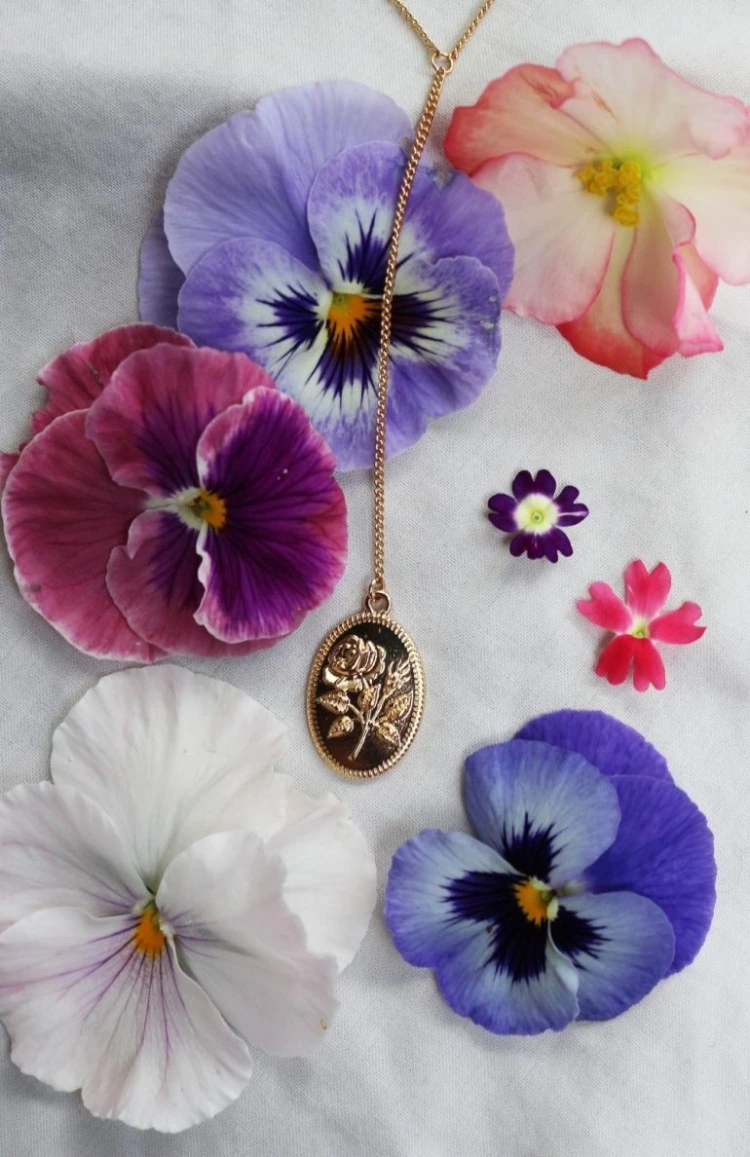 I'll admit, I usually head to Missguided more for my quick fashion fixes and I'd never previously been tempted to delve into their jewellery – but they have some really cute stuff! Even better, it's all incredibly affordable. Case in point, this super cute necklace cost me £8 for a pack of two.
Want to shop the look? Sure you do.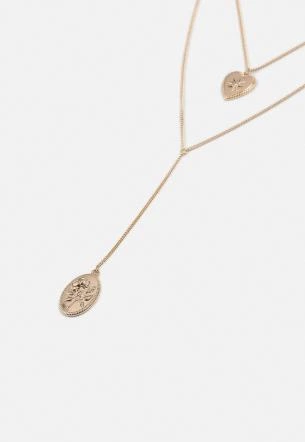 Missguided Double Layer Necklaces – £8
Missguided Honey Choker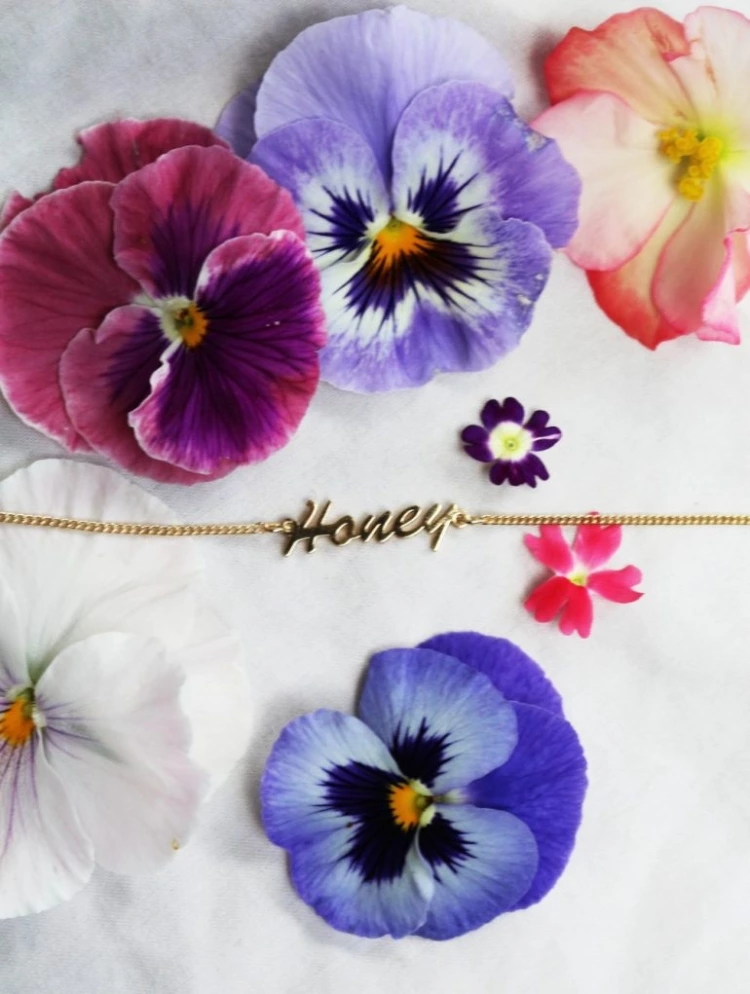 My next purchase is this lovely little "Honey" choker. It was (again) really cheap and it's just a versatile little gold necklace I can reach for and pair with pretty much anything. I wasn't trying to buy any out there "statement" pieces, because I seem to have lost all my everyday jewellery.
(Maybe it's God's way of telling me he supports my spending sprees? No? Yeah, I wasn't convinced either.)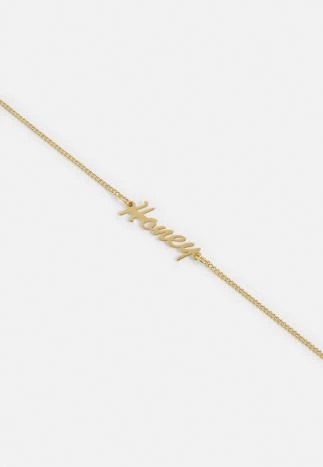 Missguided Honey Necklace – £6
Honestly, I'm going to have to add Missguided to my list of places to check in on for picking up cheap jewellery. While I do have a few real "brands" that I love (Olivia Burton is a real weakness of mine, unfortunately) I do tend to favour cheap and cheerful jewellery as I lose it so bloody easily.
I blame drunk stumbling home and undressing, personally. Drunk Mia isn't careful about where she puts her jewellery and she never remembers where she's set it down either!
Aliexpress Crystal Choker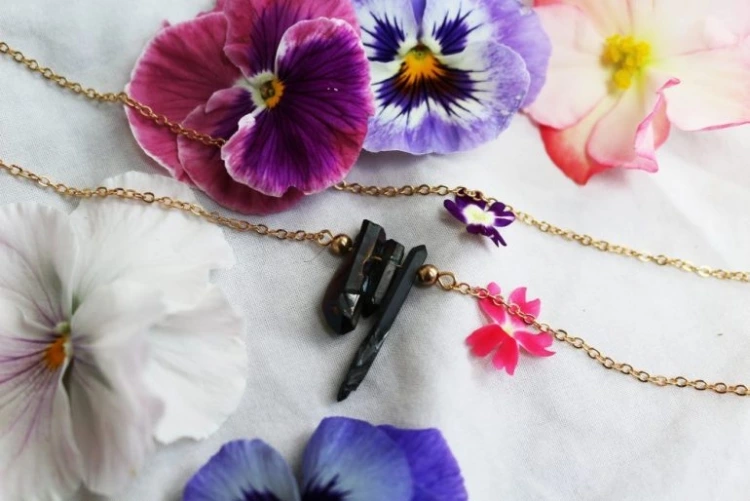 Now, if you want cheap and cheerful, it doesn't get any better than this little Aliexpress choker. It cost me literally 70p and I was really pleasantly surprised with the quality. You may remember seeing it in my Jumping Into Summer OOTD (and if you don't I shall insert a little Instagram plug anyway because that's just how I roll).
You guys know that I am obsessed with pretty much anything crystal related, so how I could resist this baby? Also, I mean, it basically cost me no money at all. Why would I even try to resist?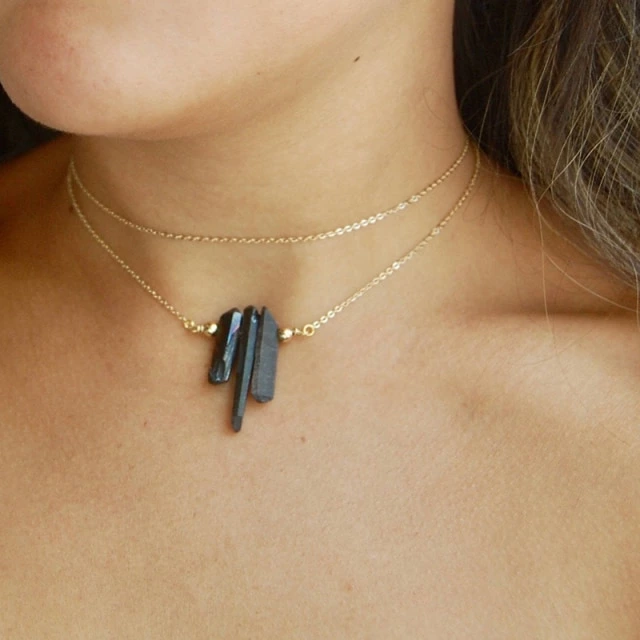 Aliexpress Crystal Choker – £0.72
I think I'm actually going to try Aliexpress for more jewellery in the future; the wait times are somewhat depressing (a few weeks) but for the price who can complain? Plus, I'll feel a lot better about losing a necklace if it cost me 50p.
Okay, my friends – now it's time to get to the fun bit. Let's take a look at my jewellery wishlist!
Jewellery Wishlist
Freedom Tarot Card Necklace – Necklace – £8.50
High Priestess Tarot Necklace – Topshop – £8.50
Okay, so I confess: I bought both of these necklaces. In my defence, they're tarot cards. You guys know me: tarot cards are my thing. I couldn't resist.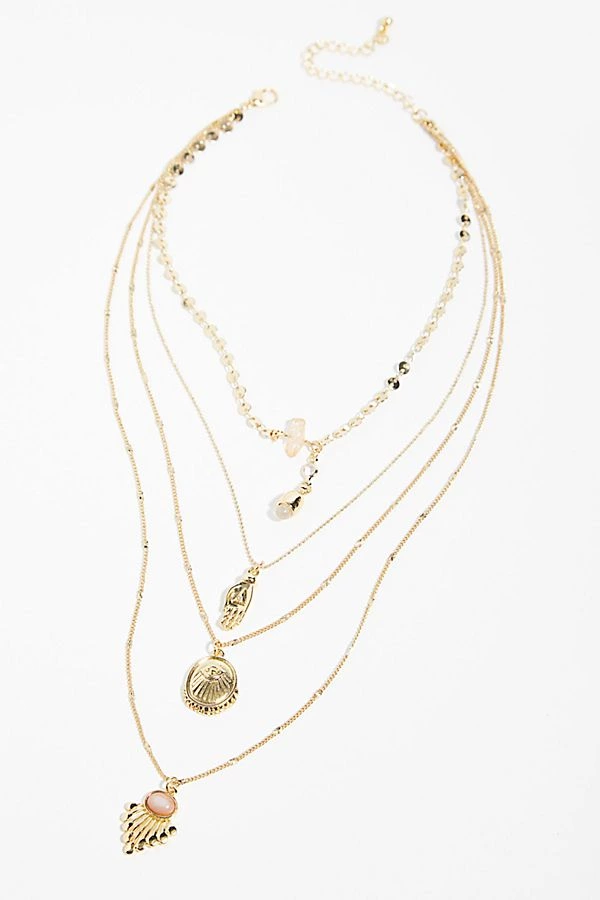 Free People Layered Necklace – £24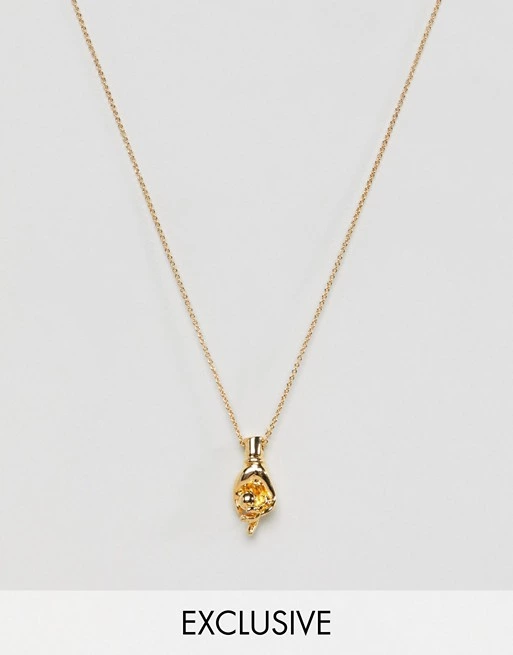 Gold Hand Necklace – ASOS – £25
Another jewellery trend I've been somewhat obsessed with recently is hand pendants. I don't know why I'm so in love with these – they're really bloody hard to find – but they just do it for me.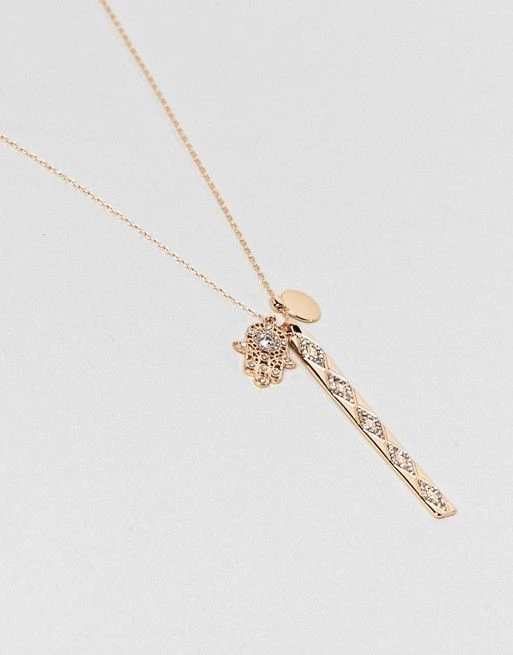 ASOS Multi-Charm Necklace – £12
Okay, my friends, that's this post done! What did you think of my new purchases? Which necklace was your favourite? Where's your favourite place to buy jewellery? Let me know your thoughts down below!
Peace,

Instagram // Twitter // Bloglovin' // Youtube