It's like I want to judge myself for this post, but I just can't.
Hello, my friends – how are you stationery addicts doing? Today, I'm bringing you a fresh round of bu-jo porn. And I now have the mental image of someone banging a Moleskine journal, so thank you brain.
Here's the thing: it is hard to make a bullet journal pretty when you have no artistic talent. It really is. Cute calligraphy? That's out. Some cute drawings? Unfortunately, it's a no from me. People the likes of myself are somewhat limited to . . . well, effectively cheating.
I make my bullet journal look creative by stealing other people's premade creativity – and I recommend it, works super well.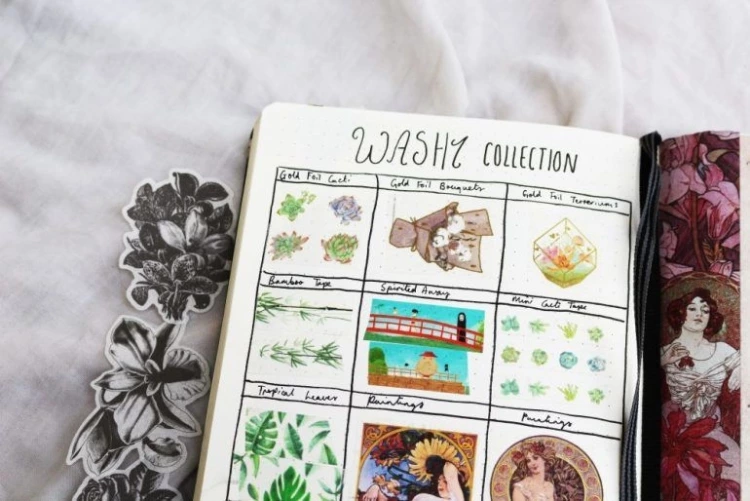 The best way to go about this? In my humble opinion, you can't beat good ole' washi tape. In this post, I will be sharing with you the tape that is currently in my collection – and the super cheap stores I bought them from.
(You'll probably be surprised by how small my collection is, but basically my house is a war zone and my dog likes to chew up washi tape and normal cellotape. It's insufferable and I have lost many a good washi tape to his bacteria-infested mouth. The bastard.)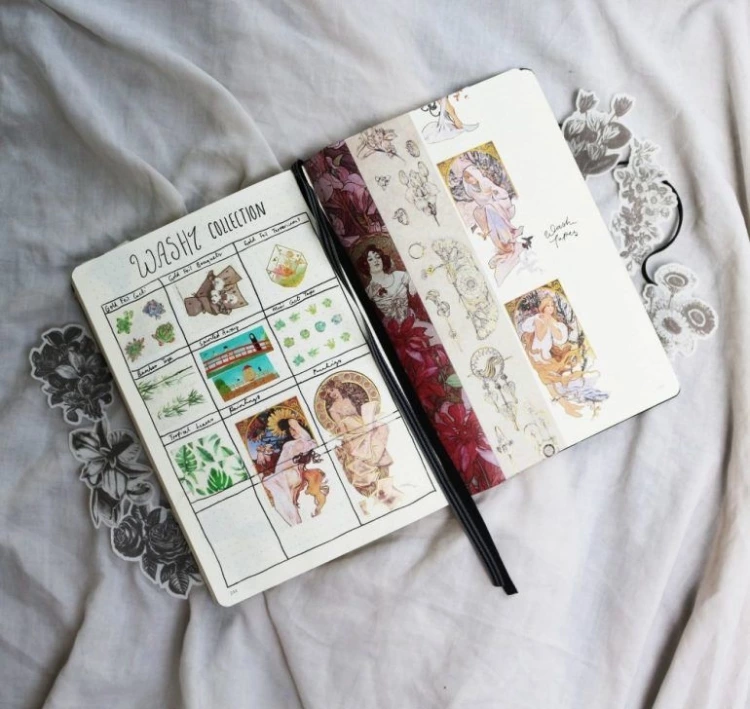 **Links are affiliate links**
First of all, though . . . I love the idea of having a spread just sitting there, proudly displaying your washi tape. I mean, don't you? It's cute as hell, plus you can just turn around and look at your washi tape all in one convenient place. Sounds great to me, to be honest.
Let's take a look at all the tapes on my first spread . . .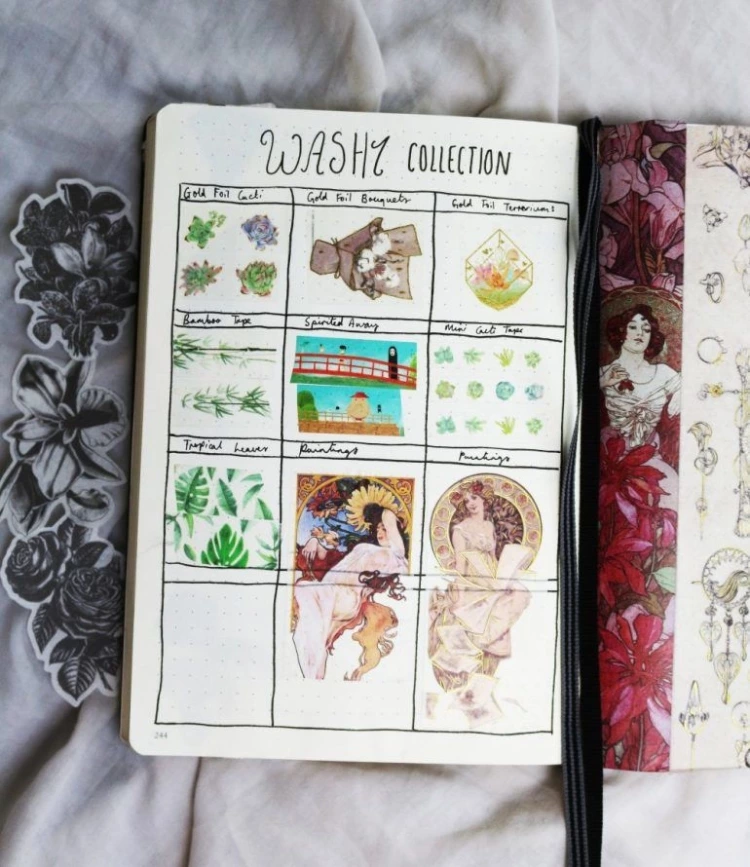 My first row of washi tapes are my total babies at the moment – they're damn beautiful and they were insanely cheap from Aliexpress. I've used one of them in my bullet journal spread for Setting My Blog Goals, so you've witnessed these in action too.
Floral Gold Foil Washi Tape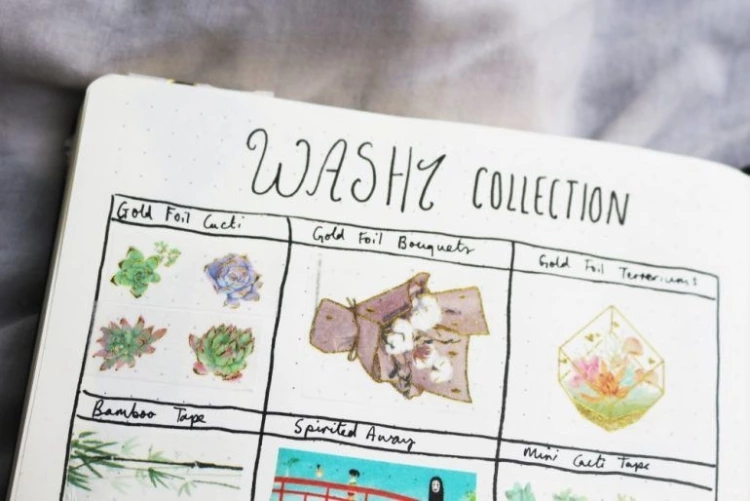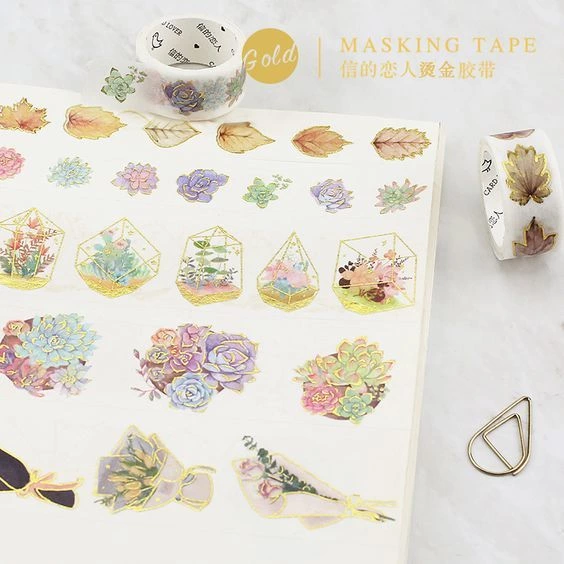 Gold Foil Floral Washi Tape – £0.96 each
Bamboo Tape
Next up is my lovely bamboo washi tape. Was there any real reason for this purchase? Nope. Do I regret it? Nope.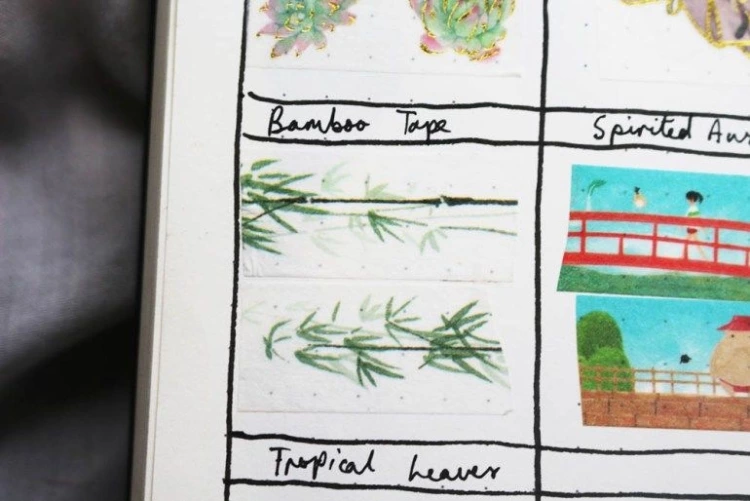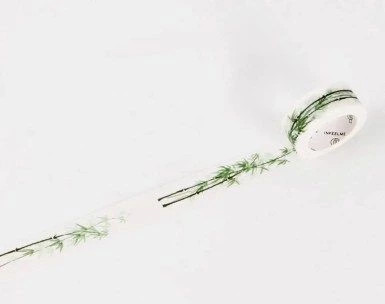 Bamboo Washi Tape – Etsy – £2.19
Spirited Away Tape
Then we have what has to be one of my favourite tapes EVER – my Spirited Away washi tape.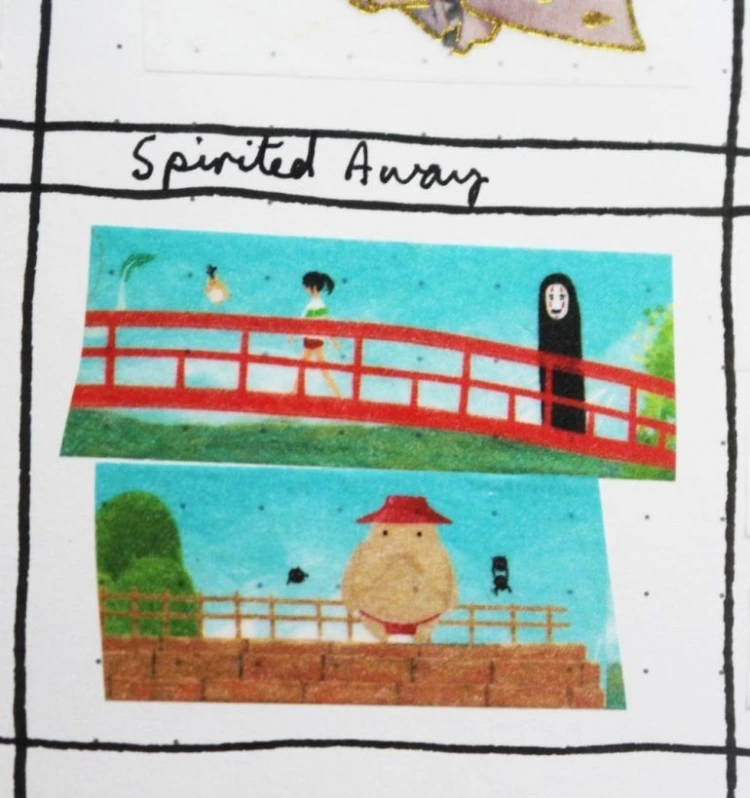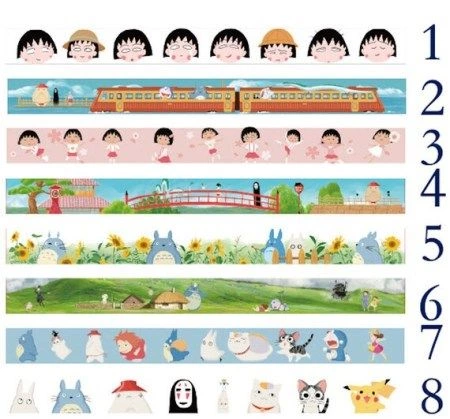 Studio Ghibli Washi Tape – Esty – £2.38
If you have not seen the beauty that is Spirited Away, my friends, you have not lived your life to its full potential. Studio Ghibli produce the most beautiful, meaningful cartoons to bless our screens and Spirited Away is easily one of my favourites. I want Howl's Moving Castle (another one of my favourites of theirs) tape next. (And possibly a calcifer tattoo. I know that's ridiculous and I won't get it . . . but I still want it.)
Mini Cacti Tape
You guys have seen my mini cacti washi tape used in spreads before – namely my May Bullet Journal Week 1 & 2 Spreads – but it's honestly so cute.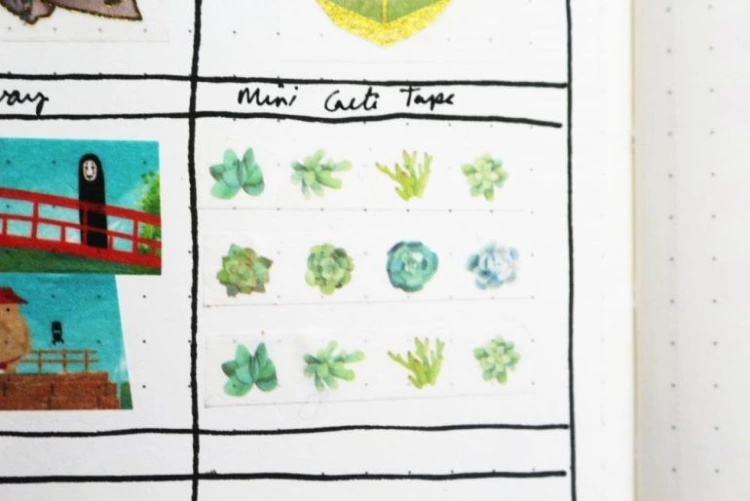 Thin Washi Tape – Aliexpress – £0.78
Tropical Leaves Tape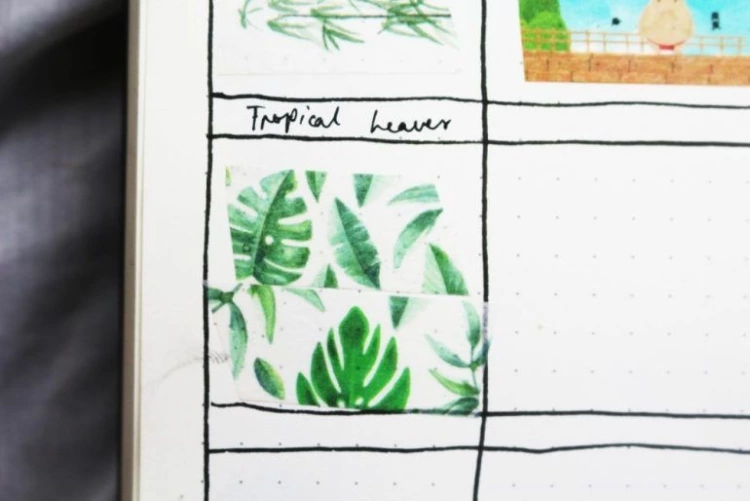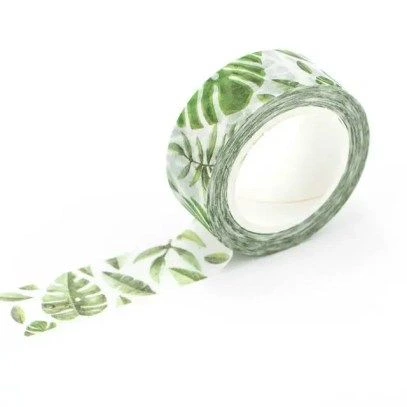 Leaf print washi tape – Etsy – £1.95
Renaissance Paintings Tape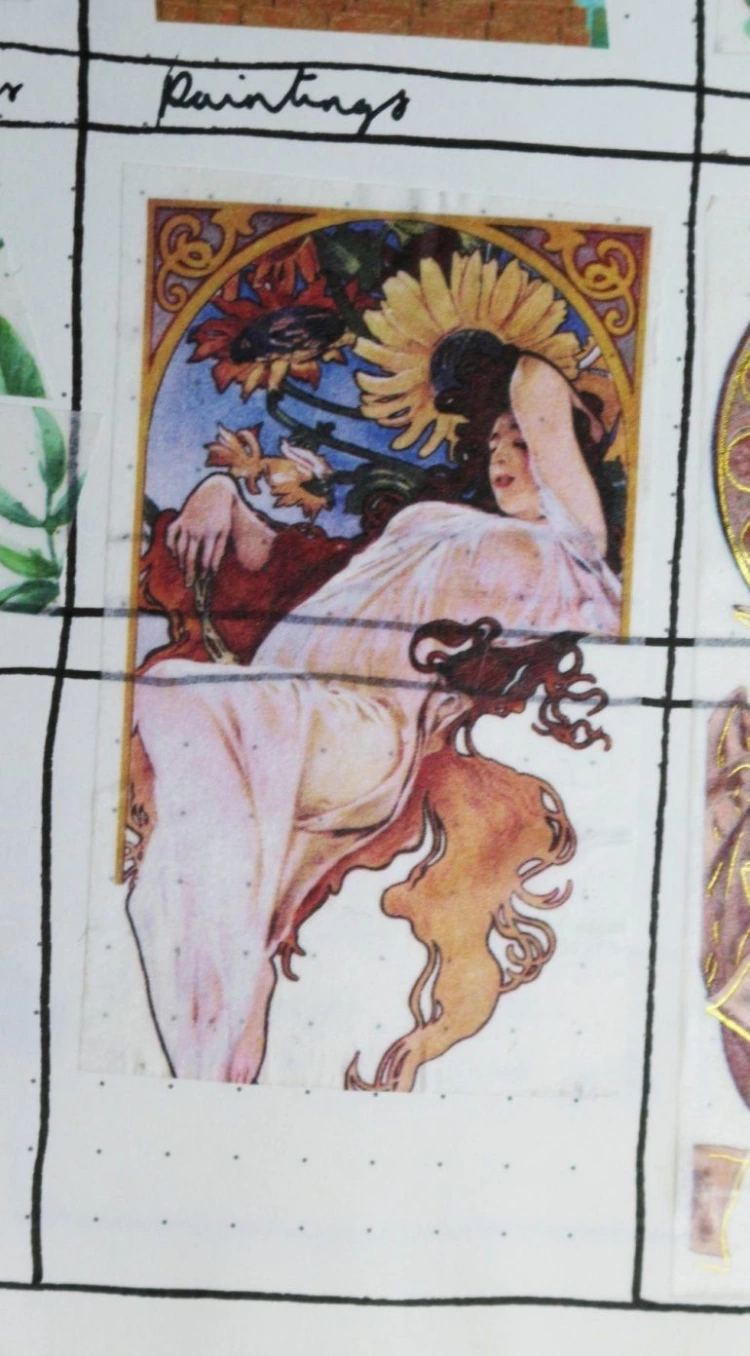 I won't lie to you guys . . . you're going to be seeing a lot of these washi tapes cropping up in my up-and-coming bullet journal spreads. Why? Well, mainly because they're bloody beautiful and goddess like and everything I want to channel.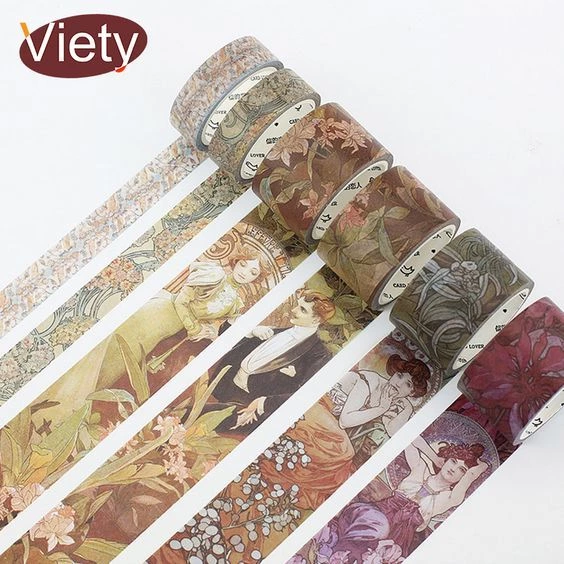 Renaissance Paintings Washi Tape – £0.71-£2.50 – Aliexpress
And now, my friends, we are onto side 2. Which is actually just more washi tape from the same listing (there are like 10 different patterns to choose from).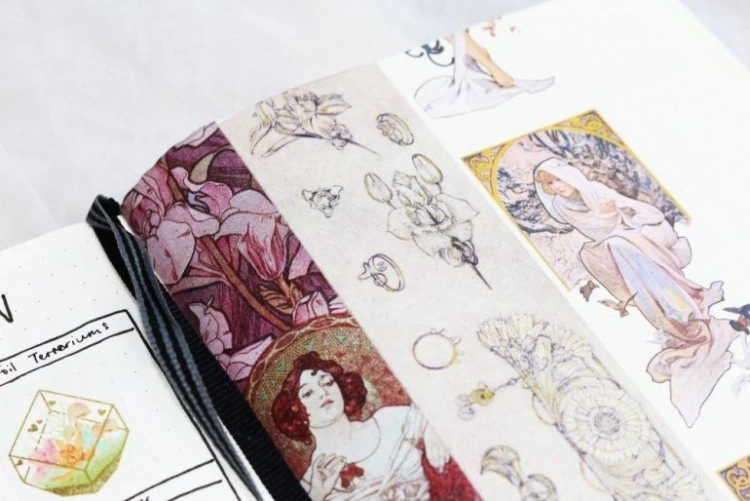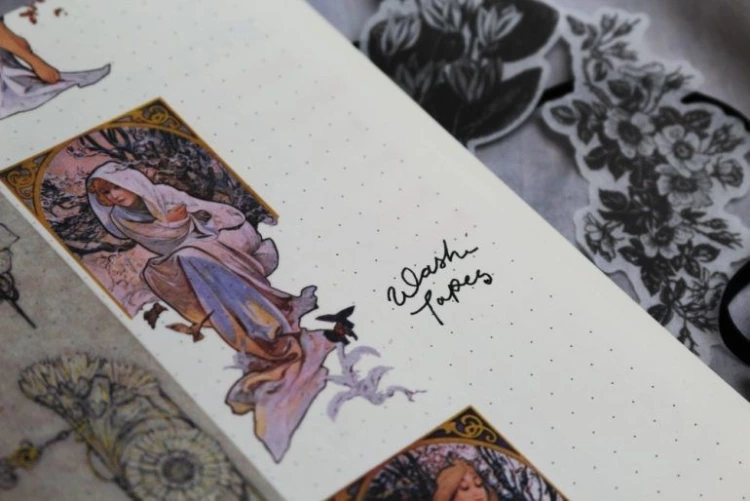 See, guys? My collection is practically empty. (I mean, considering the fact that I bullet journal so often and have zero spending control; arguably, this is a very restrained collection.) Naturally, I don't want my beautiful board to stay this sad and neglected . . . so here's one washi tape that's currently on my wishlist.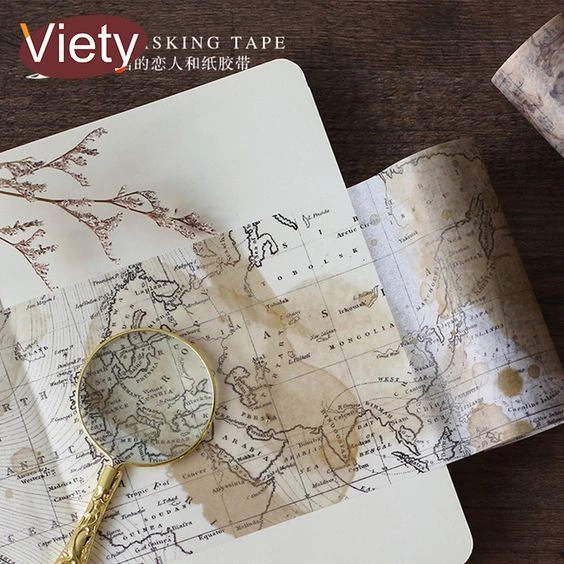 Vintage Map Large Washi Tape – £2.51 – Aliexpress
Okay, kids, I think that's this post wrapped!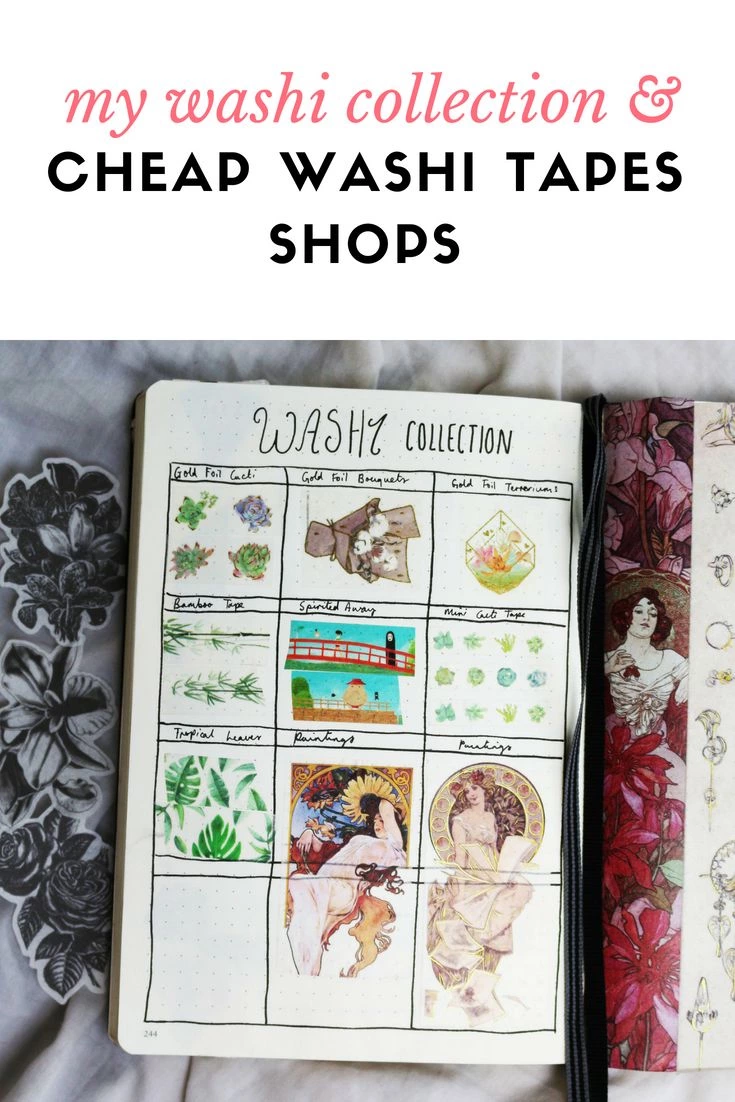 If you enjoyed this round of stationery porn, don't forget to follow my Bullet Journalling Pinterest board.
This was just a quick little post for you beautiful people – I'm actually on my way to Birmingham to go meet the girl's I'm going to Australia with! Exciting stuff.
What did you think of my washi tape collection? Which one was your favourite? Are you a fellow washi hoarder? Let me know your thoughts down below!
Peace,

Instagram // Twitter // Bloglovin' // Youtube // Pinterest