Hey, future residents of Hell, I hope you're all leaving death and destruction in your wake! (I mean, with all the environmental destruction and waste we all produce, we literally are. Oh, that was too real for me.)
If you guys are up to date on my site, you will know that my Autumn vibes have been strong. Not in the sense that I'm experiencing Autumn (I'm definitely not, Australia is actually gearing up for Summer), but in the sense that all of you guys talking about Autumn is desperately making me yearn for it. I feel left out – and by the time I get back 'round to it, you're all going to be getting excited for spring.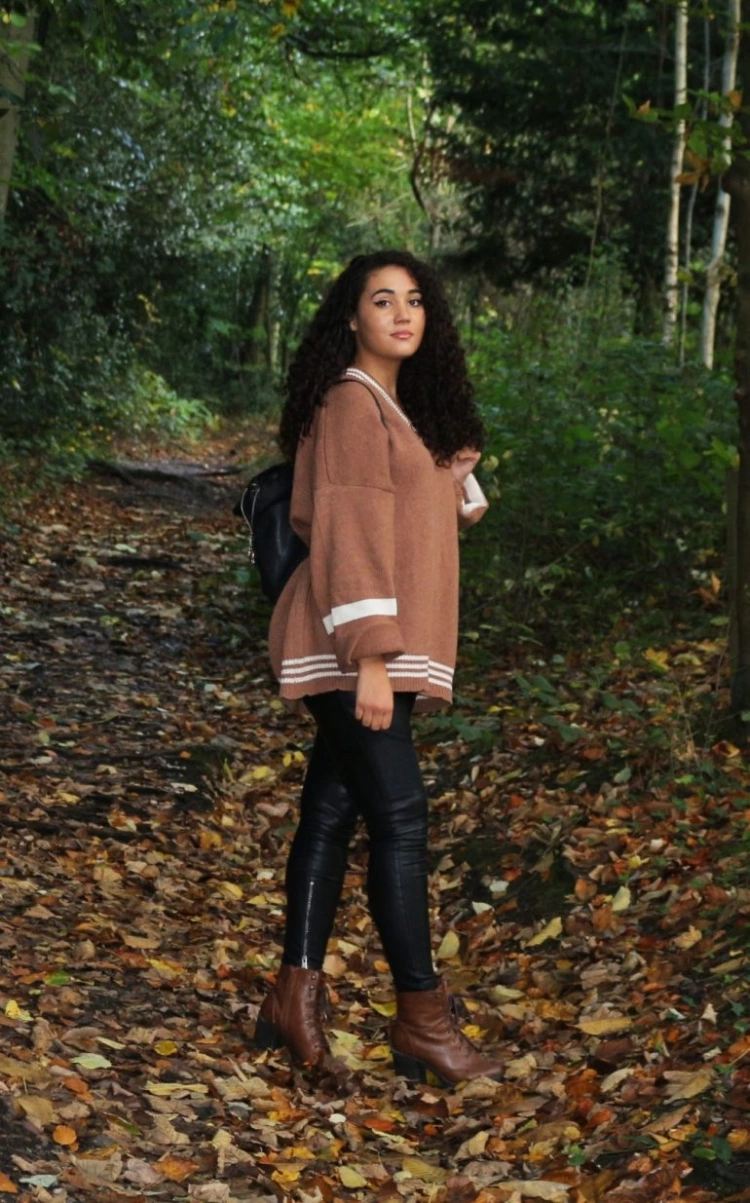 Well, this is why not actually posting all the content I make is handy – because, while I may not be experiencing your pumpkin spiced lattes and I may be insanely confused about the concept of Halloween on the beach, I still have content from Autumn last year. And I'm damn well going to use it!
Today, I shall be sharing a go-to Autumn outfit of the day of mine, featuring my favourite jumper of all time. And then, because I'm just selfless like that, I will be sharing 9 of the must-have knits of the season. Hey, you guys are all bragging about getting to wear jumpers and sweaters again, right? Well, let me tempt you to buy some new ones.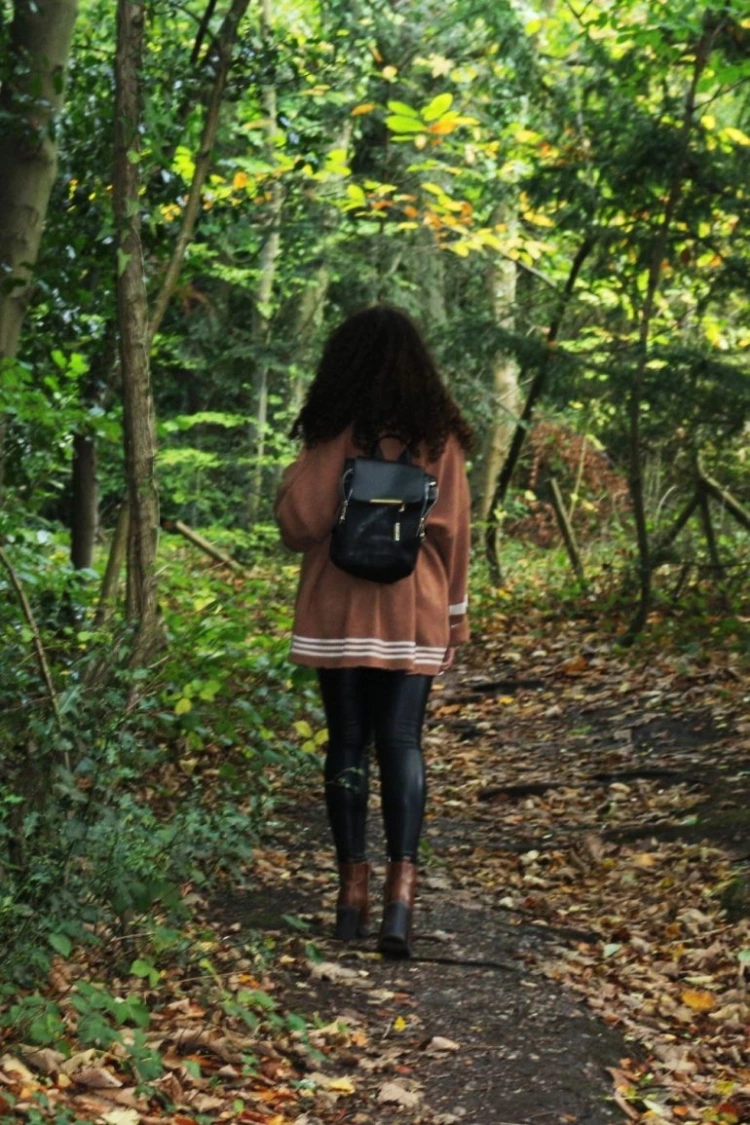 But first: let's talk about my jumper. There are multiple reasons that this jumper and I are engaged in an indulgent love affair – and, as always, most of them revolve around my laziness. How so? One word: comfy.
Oh sweet Batman babies, this oversized knit is so damn comfortable. It's loose and baggy (a look I love with leggings, great for the office and chilling on your sofa at home) and also brown, a fact I have no idea why is positive, but definitely is.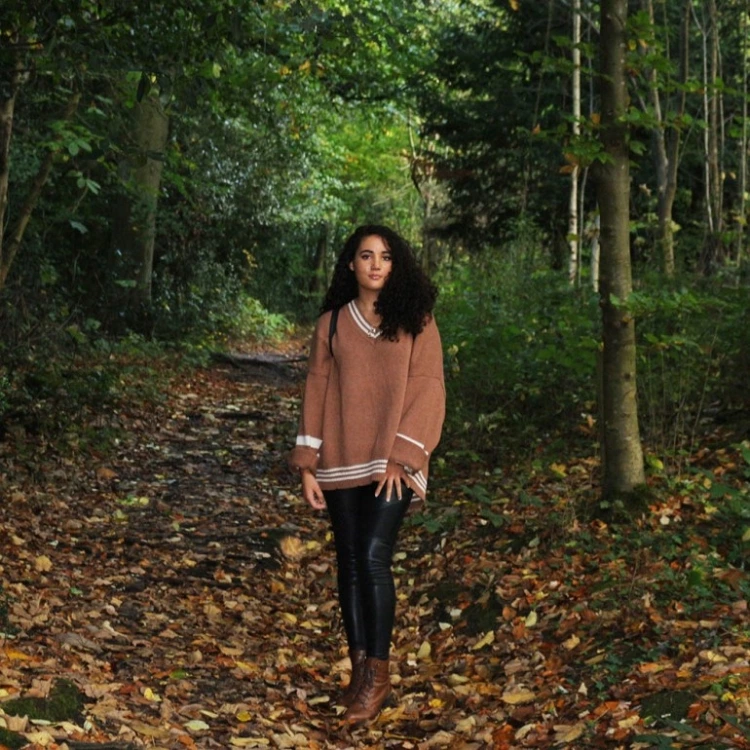 (Also worth a mention: while I stand by the premise of this outfit, let me please be clear that these leggings aren't that horrible shiny pleather. They're matte pleather, but the photos were being taken with flash on. Don't judge me. Well, do – but judge me by things like my abysmal sense of humour and rapidly deteriorating literacy skills, not a tendency to wear shiny trousers in public.)
Now that we've talked about me . . . let's talk about getting some cute stuff for you. Here are 9 of the top knits that I recommend for battling that chilly Autumn air!
1. "U OK Hun?" Jumper – Topshop – £36
U OK Hun Jumper – Topshop – £36 (also available internationally)
I have one word for this and that is obsessed. The colour, the words, even the freaking font is a big yes from me . . . all of it together? I'm sunning it up right now (as in, literally baking.) and I'm still tempted. Also, I'm really confused about the price because, considering this is Topshop we're talking about, it's super cheap.
2. Cable Knit Mustard Cardigan – Topshop – £39
Cable Knit Mustard Cardigan – Topshop – £39 (also available internationally)
Have you seen a more Pinterest-worthy cardigan? I think not.
3. Pink Slouchy Cardigan – ASOS – £55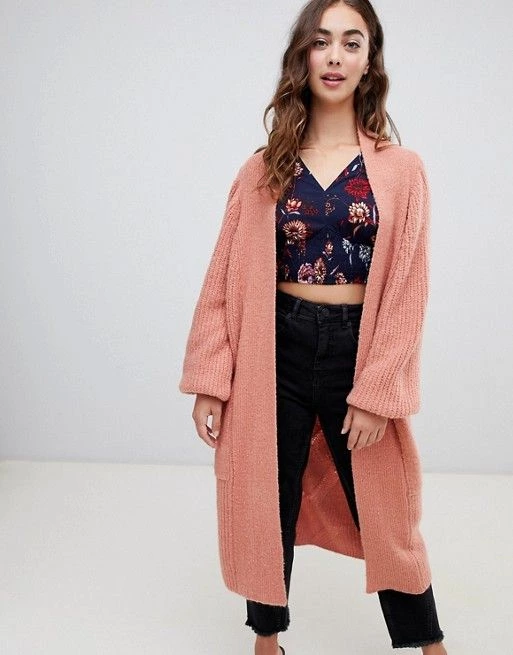 Slouchy Pink Cardigan – ASOS – £55
4. Off The Shoulder Vila Jumper – ASOS – £25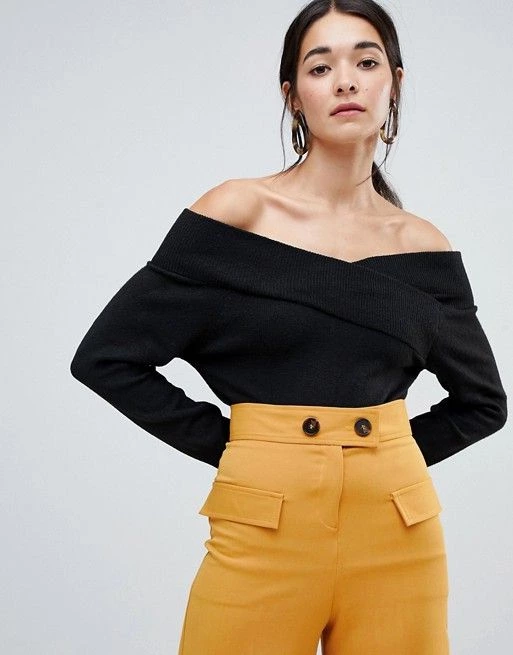 Black Wrap Jumper – ASOS – £25
5. White Off The Shoulder Jumper – ASOS – £28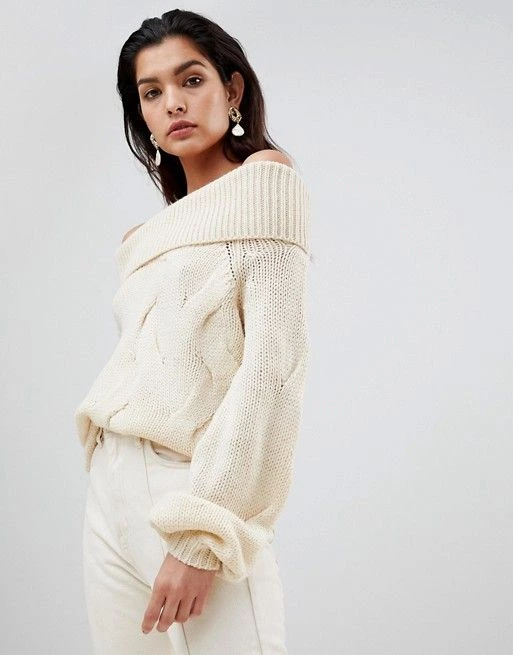 Off The Shoulder Vila Jumper – £28
I love the off-the-shoulder jumper look, it's so casual while still being cute.
6. Green Knit Cardigan – ASOS – £28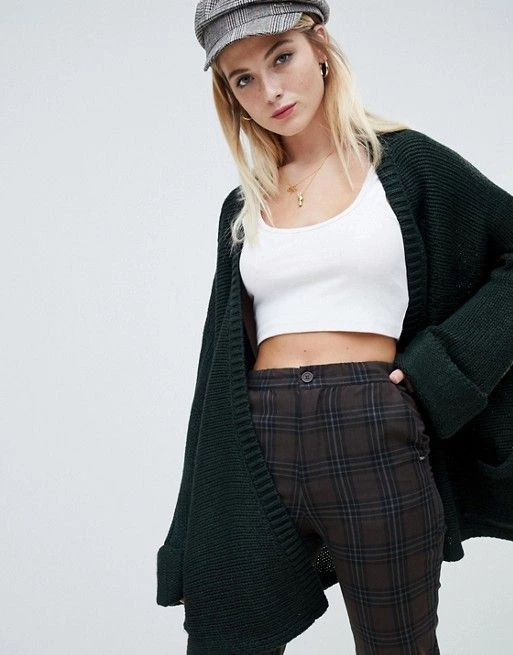 Image.AlternateText
7. Blush Fluffy Exposed V Neck – ASOS – £25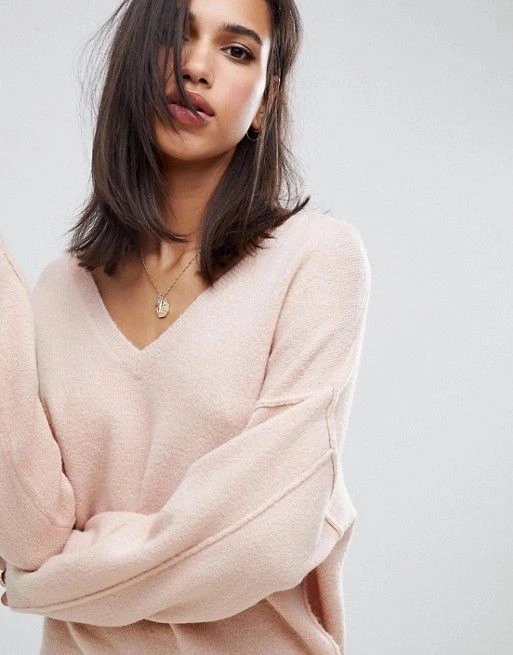 Blush Pink Fluffy Jumper – ASOS – £25
I'm not sure why the exposed seams appeal to me so much – but they really do. The only thing that could possibly make this jumper a little better is if it were in a nude/oatmeal colour because I am digging that at the moment.
8. Off The Shoulder Burgundy Knit – Missguided – £15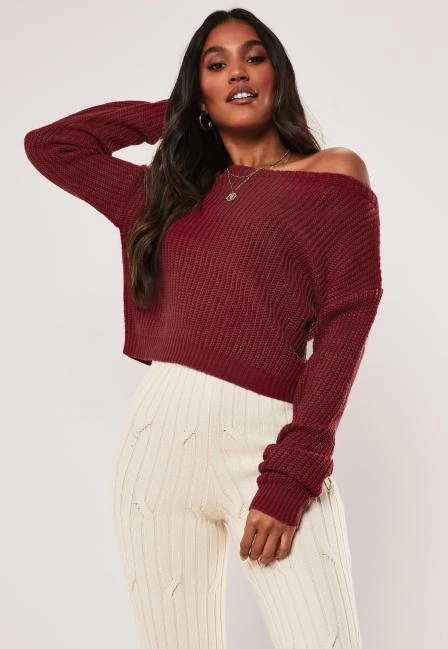 Missguided Burgundy Knit – £15
9. Missguided Cricket Cardigan – £30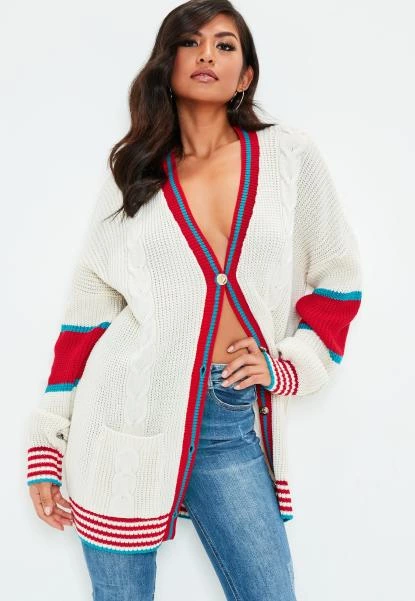 Missguided Cable Knit Cardigan – £30
And with that, our list of must-have knits of the season is complete! (Yes, I may or may not have purchased one. But I need warmth, okay, it gets cold in the rainforest. Don't look at me like that.) I hope you enjoyed this 'lil post. Do you have a go to outfit for Autumn? Did you like my jumper? What was your favourite knit I shared? Let me know your thoughts down below!
Peace,

Instagram // Twitter // Bloglovin' // Youtube // Pinterest