Hello, beautiful people – today, I'm going to be sharing a post about another beautiful person with you and that person is Isabel! Isabel is one of the amazing girls that I have been lucky to meet through blogging; we actually met for the first time last year and went to Kensington Rooftop Gardens to watch La La Land in the roofttop cinema and if that's not a good start to a friendship, I don't know what is!
Honestly, I'm so grateful for our friendship – from the first time we met, we just clicked and our conversations are always full of absolute magic. Whenever we're demotivated or at low personal places (cough cough January), our soul chats are the perfect way to realign and get inspired. She's a genuine treasure and I'm so glad we got to meet and build a real friendship off-screen.
Now, I will talk more about our 'lil picnic date another time because that's not the purpose of today's post. No, no – today's post is an OOTD because, quite frankly, this dress deserves some damn air time.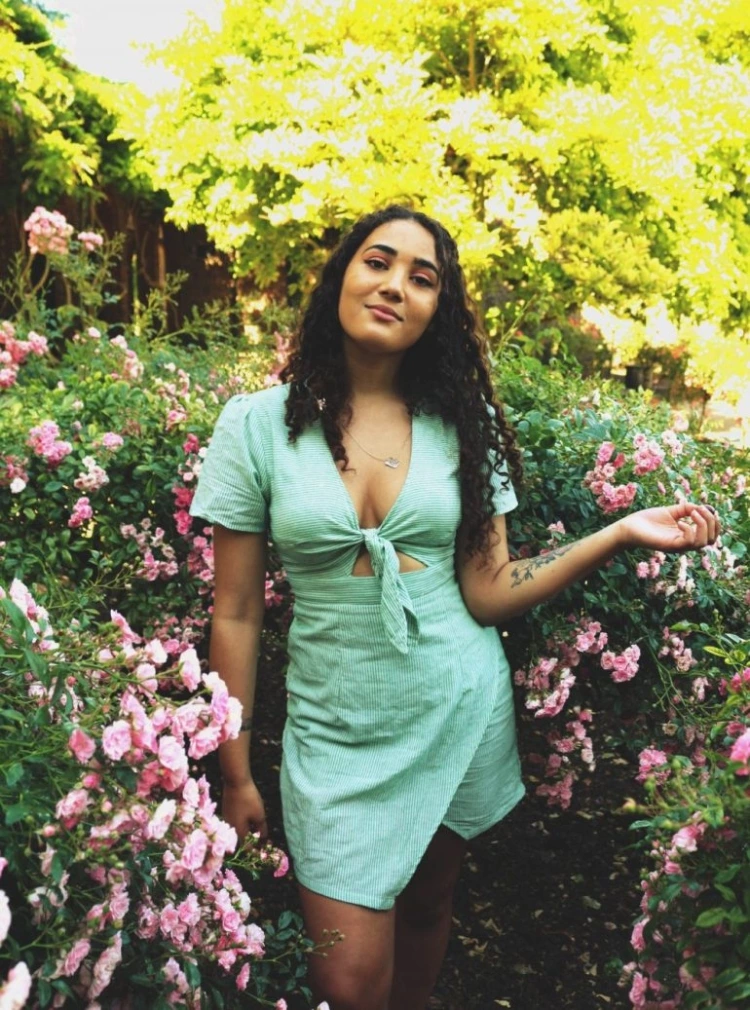 Do I look like a Pinterest girl yet?
It's the perfect cute summer dress – casual, yet flattering and showing off all the right places. It's like a grown up school summer dress. You know the gingham ones I'm talking about? No? Okay, well, I'm just going to stop talking then.
This baby is from Dollskill and let me just drop you an (affiliate) link right here: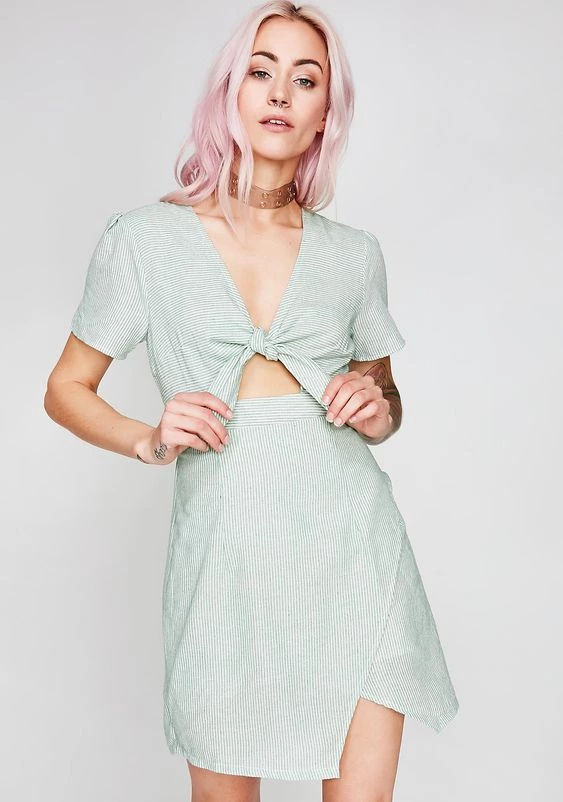 It's honestly like this dress was designed for picnic-ing in (is that a word? We're making it one, fight me.) – and, more than that, dating in. Why do I think this? Well, I was contemplating this the other day as I was supposed to be going on a date. (Did I cancel? You betcha – but for a whole ten minutes, I thought about going.)
https://www.instagram.com/p/BkgUWYiA3Ct/?taken-by=miajosiex
So on a first date you, obviously, want to look cute. Because you are fucking cute and that needs to be appreciated. However, you also want to look casual and laidback – and you need to be comfortable. This dress, in my opinion, is all of these things.
And then I thought: well, yes, this dress may be perfect for a first date . . . but what about others? I mean, you can't wear the same thing on every first date you go on and the likelihood of finding "the one" on the first go is rather low. So I mean, for the sake of love, you need some other cute first date options, right?
Well, call me cupid – here are my top 10 first date dress choices: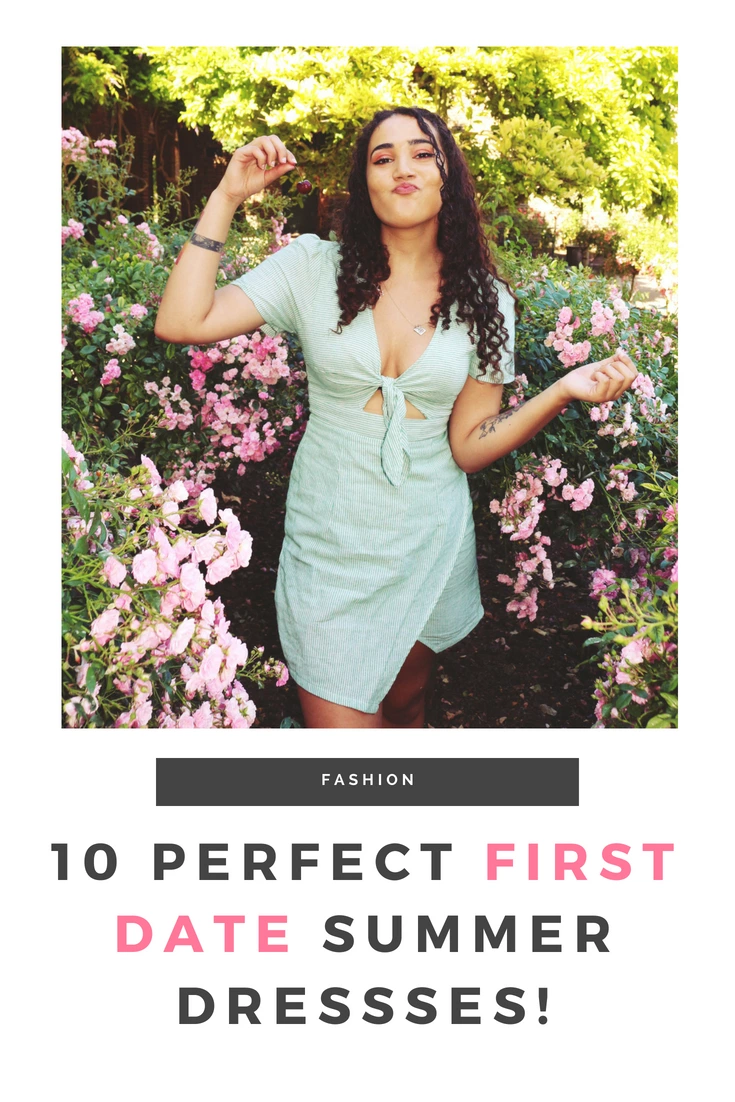 1. Lace Maxi Dress – ASOS – £22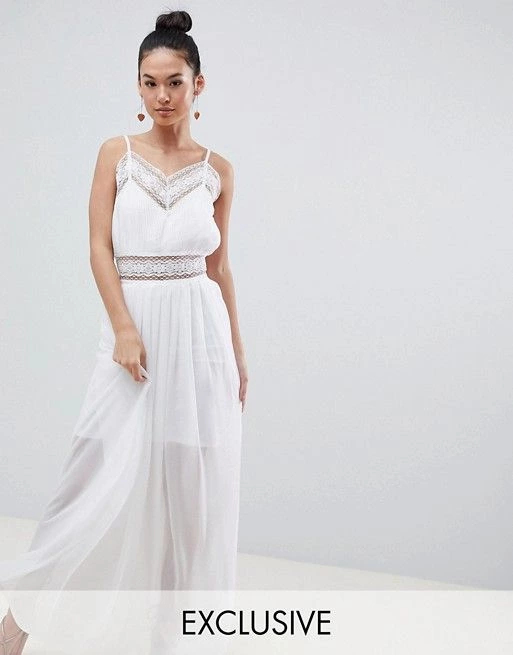 Okay, so I acknowledge that this is a . . . well, a lot dressier than I'd normally go on a first date, but it's so damn pretty that I reserve the right to add it to the list for guys who are 6″3 and above. They deserve it, they're a gift to this world. Also, can we discuss how well priced this baby is?
2. ASOS – Black Gingham Wrap Dress – £28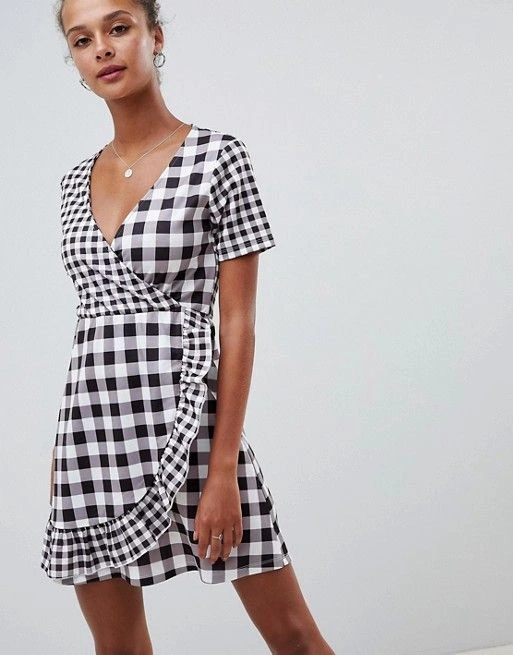 ASOS Black Gingham Wrap Dress – £28
I should just warn you now: I am loving patterns and monochrome at the moment. My summer fashion is basically a Parisian tablecloth, okay? Don't judge me.
3. Missguided Orange Gingham Cami Dress – £20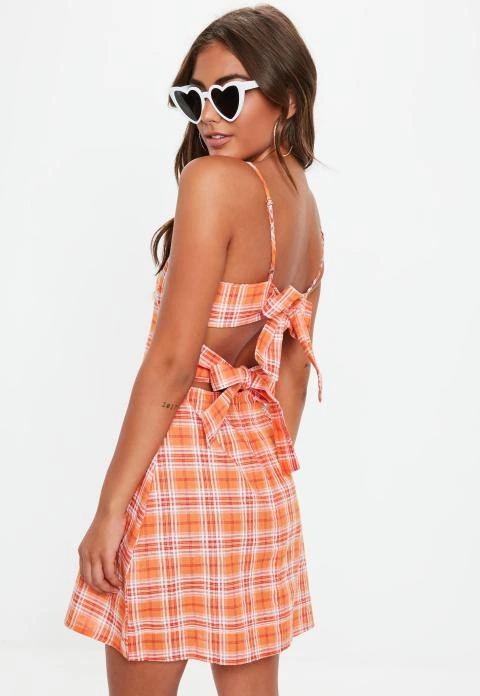 Missguided Orange Cami Dress – £20
Okay, so this is beautiful and perfect and wouldn't you just look like the cutest tablecloth in it?
4. Polka Dot Off The Shoulder Dress – ASOS – £22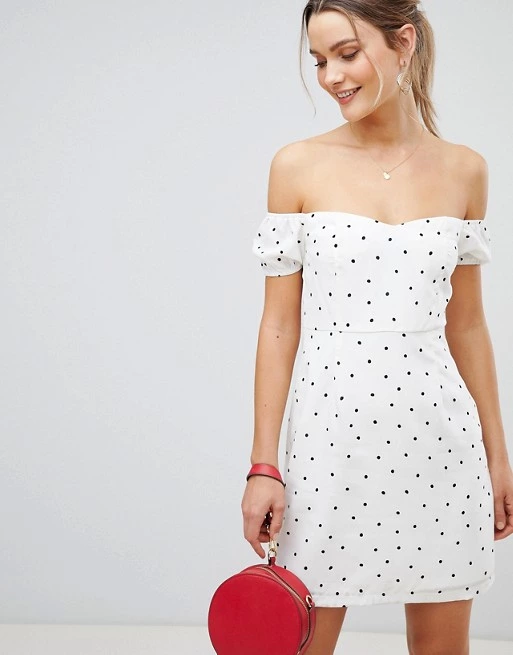 Polka dot mini dress – ASOS – £22
You may be shocked to learn that polka dots are not actually a trend that I've taken advantage of yet – I know, I'm a terrible blogger. However, I've seen some really freaking cute dresses and I'm having a hard time restraining myself.
5. Pretty Little Thing Red Polka Dot Cutout Dress – £15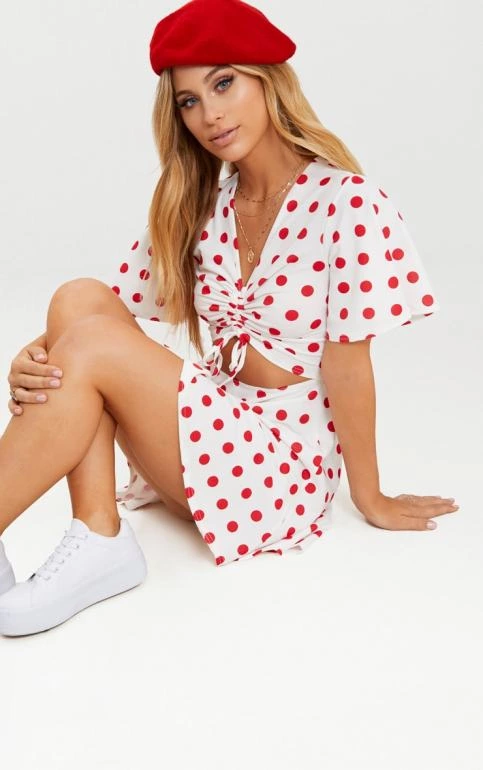 Red Polka Dot Dress – Pretty Little Thing – £15
Can we get a hallelujah for this super cute and super affordable dress? If I weren't in strict saving mode – and by that I mean saving up for my next tattoo mode – this would already be in your girl's basket.
6. Lace Wrap Cami Dress – ROMWE – £8.51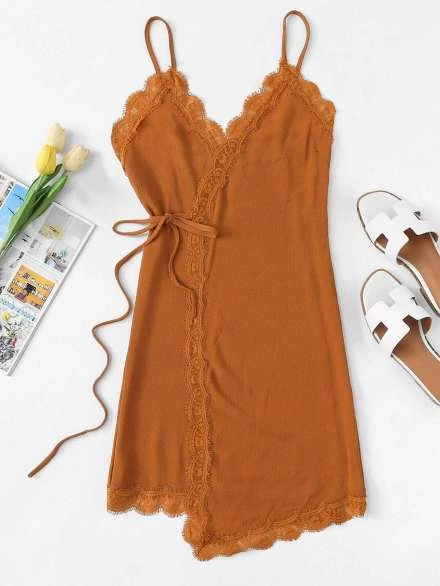 Orange Wrap Dress – ROMWE – £8.51
I have a little love affair going on with Romwe at the moment (and a big ole' review coming up for you!) – and their dresses are so cute and so cheap. Also lace.
7. Polka Dot Dress – Romwe – £10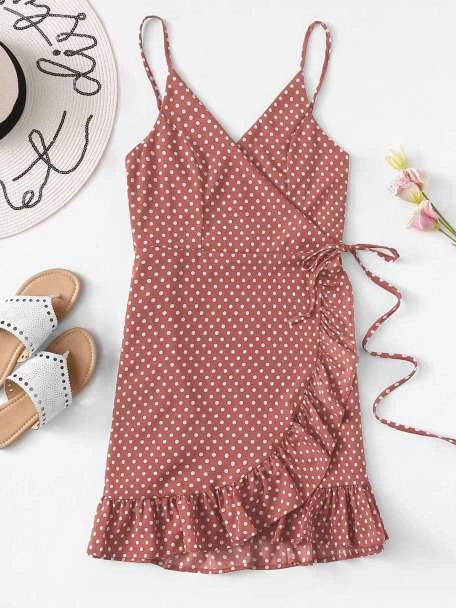 Look, guys, I don't own anything dotty in my wardrobe and, after finding all these cute polka dot dresses, I'm thinking I should change that.
8. White Lace Dress – Dollskill – £35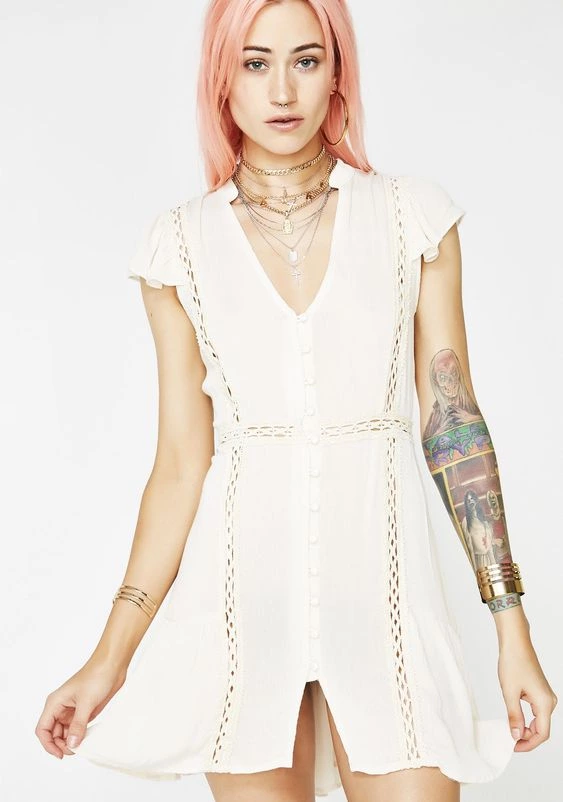 White Lace Dress – Dollskill – £35
Ugh. While little black dresses are a staple all year round, I honestly think the little white dress is the staple of the summer.
9. Floral Wrap Maxi Dress – Dollskill – £21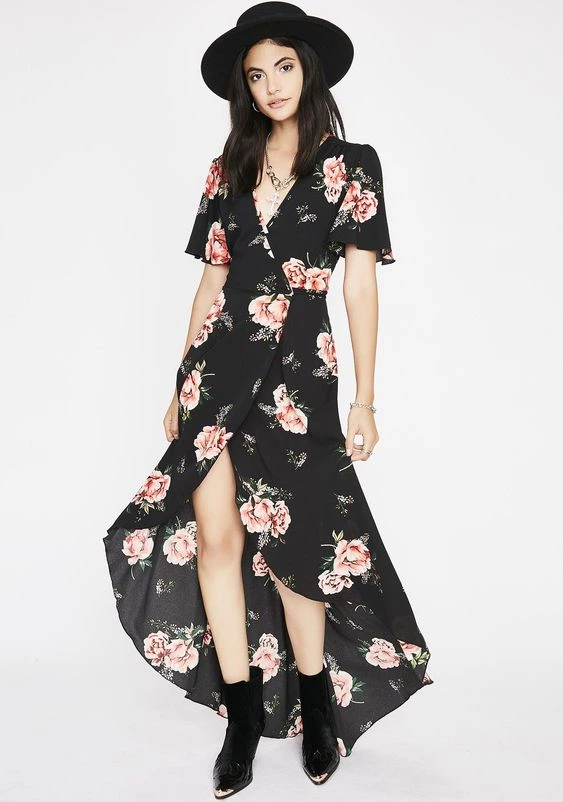 Floral Wrap Maxi Dress – Dollskill – £21
*Resists temptation to buy*
10. Knot Dress – ROMWE – £8.98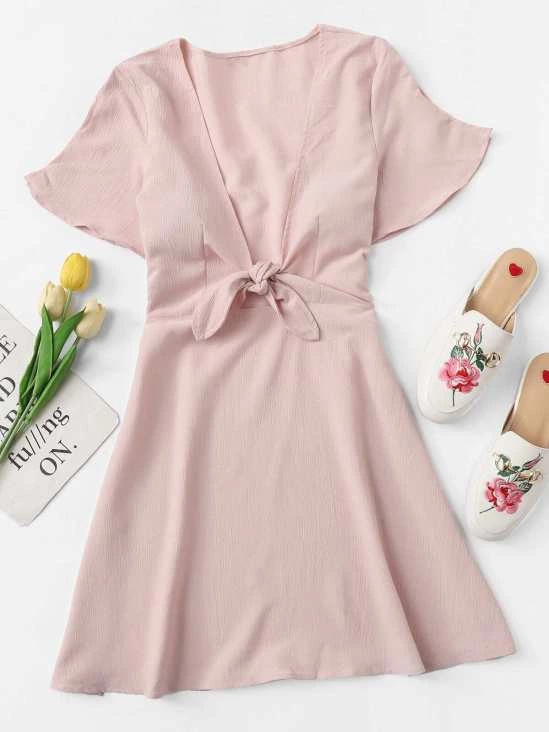 Seriously, I think I've been underrating Romwe in my online shopping sprees – they have some really nice dresses available! (Plus, the prices give me hope for my bank account.)
Well, my friends, whether you're going on friend dates or sexy dates, I hope I gave you some outfit inspiration. (Not you, Amelia – big sister Mia is coming out and you aren't allowed to date until sixteen, okay? You are too precious for the boys of the world. Actually, any of my under 16 readers: I know you won't listen, but just so the record shows I advised against it.)
By the way, guys, if you are going on ze dates, make sure you take a read of my top 3 dating tips! What makes me qualified to hand out advice on your love life? Oh, literally nothing – but there are some cute photos of me hangin' out with my dog and what I consider some pretty solid girl chat. So it's worth the read.
To end this post . . . have this.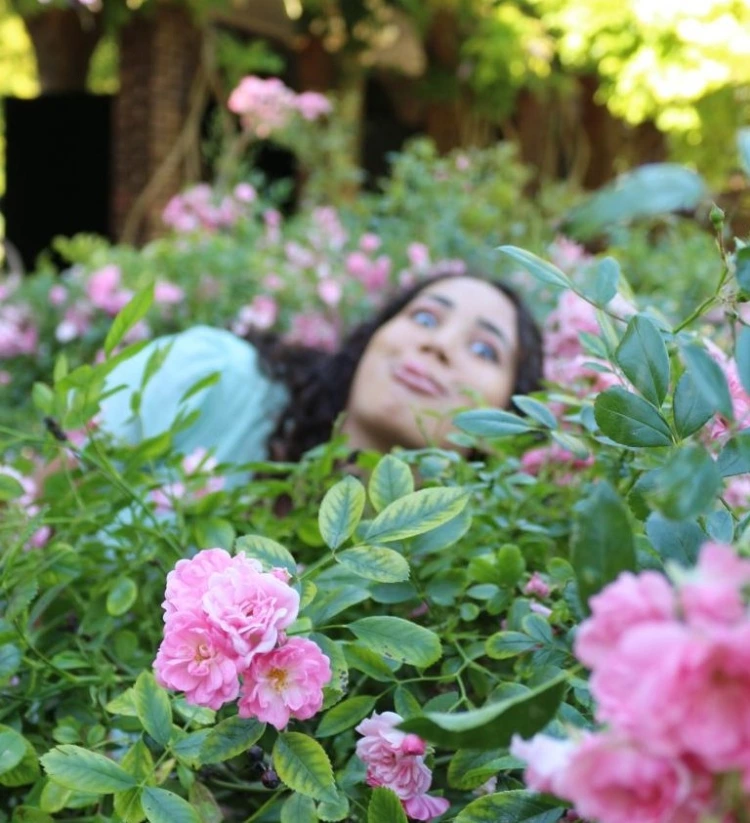 What did you think of my outfit, babies? Do you like my dress? Which of the 10 on my list was your fave? What do you typically wear on a first date? Let me know your thoughts down below!
Peace,

Instagram // Twitter // Bloglovin' // Youtube // Pinterest