If you're looking for some stylish ceramic plant pots to jazz up your space, make sure you have a read of this list! 7 of the best online stores for cute plant pots that are worth an Instagram plant shelfie! (Small businesses included!)
Hello, beautiful humans, and welcome back to my blog! I hope you're all having a fabulous day – and if you're not, this post is about to turn that around. Today, we're going to chatting about everybody's favourite thing: Houseplants! Or, as they're known in my household, my babies.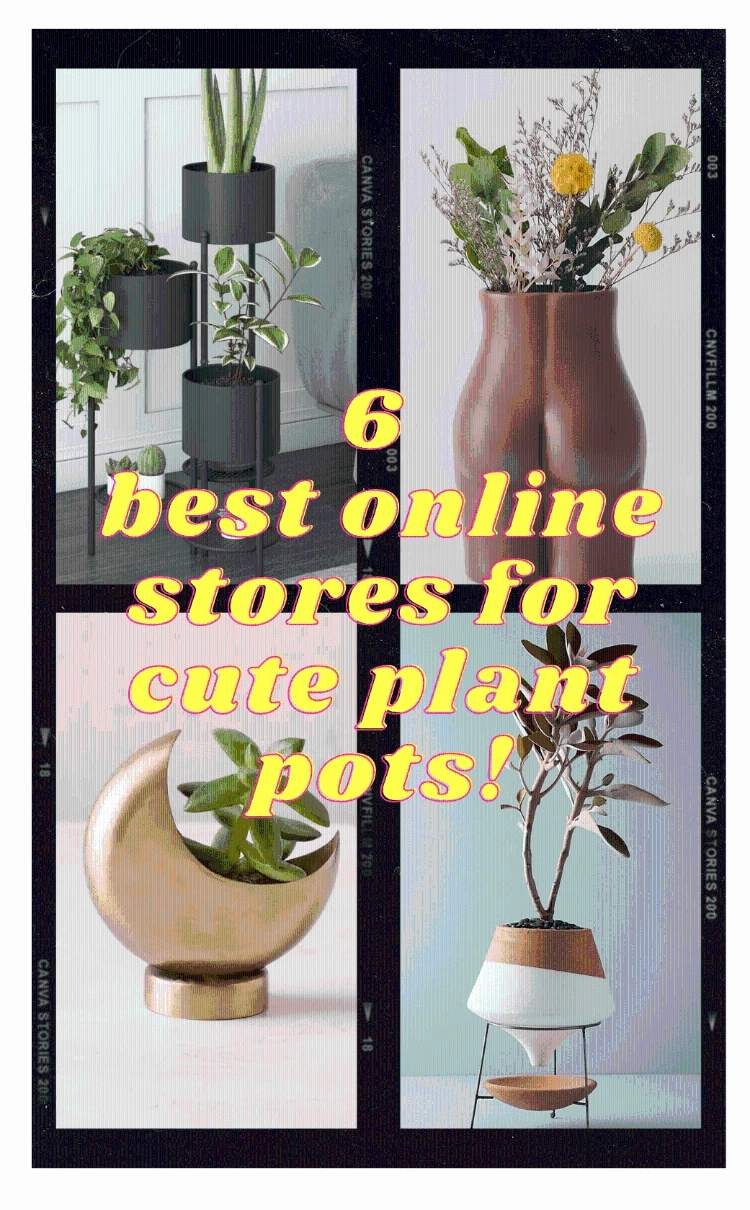 One of the only good things to come out of lockdown was a true love for houseplants. There's nothing that makes me feel more grounded than tending to my plant babies and watching them bloom day to day. (Plus is there a cuter home décor piece than a happy plant? I think not.)
But all these houseplants need homes . . . enter this post. Today, I'm going to be sharing the best online stores for pretty plant pots. And if you want to see some in action, make sure you have a watch of my houseplant tour.
Here are some of my favourites! (All images are linked, of course. Also, affiliate links.)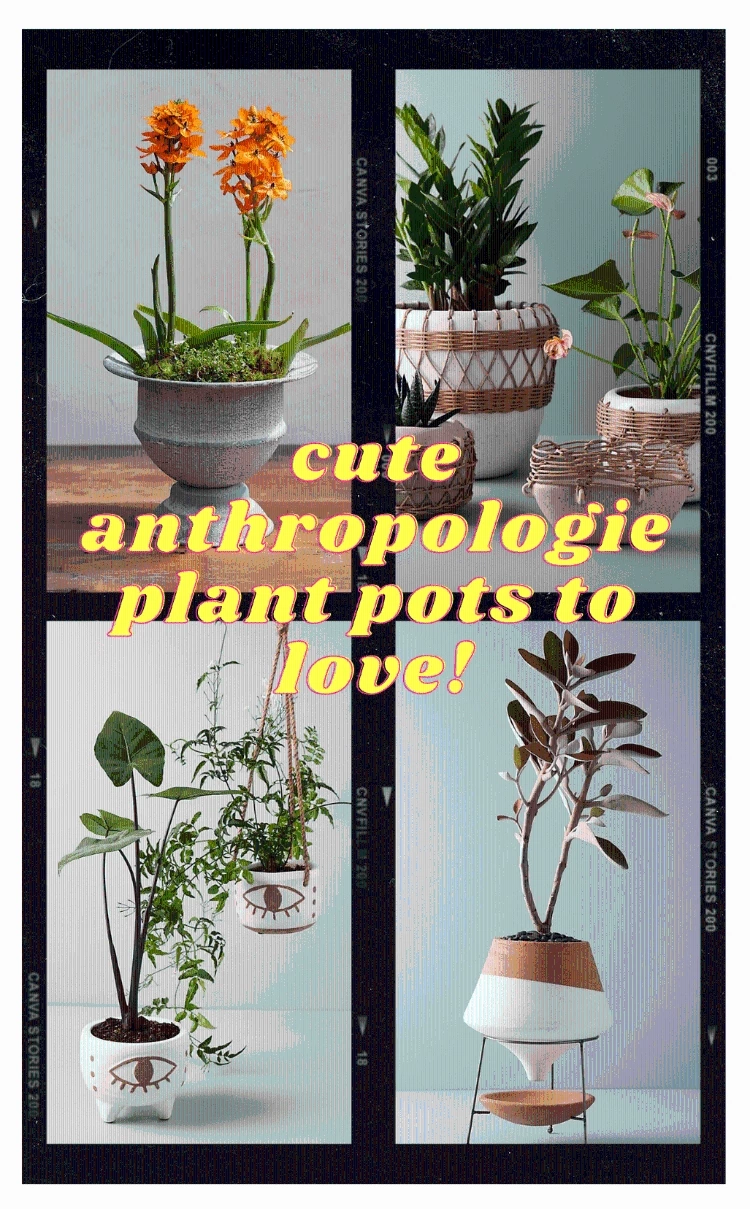 Silver Urn Planter // Rattan Planter // Eye Planter // Terracotta Pot & Dish
Ugh, be still my bohemian heart!
Anthropologie is one of my all time favourite brands – everything exudes a unique, bohemian energy and you can find so many hand-crafted, artisan items too. Fortunately, that energy extends onto their plant pots! They're such stylish, elegant pieces . . . and, surprisingly enough, their pot prices are shockingly affordable!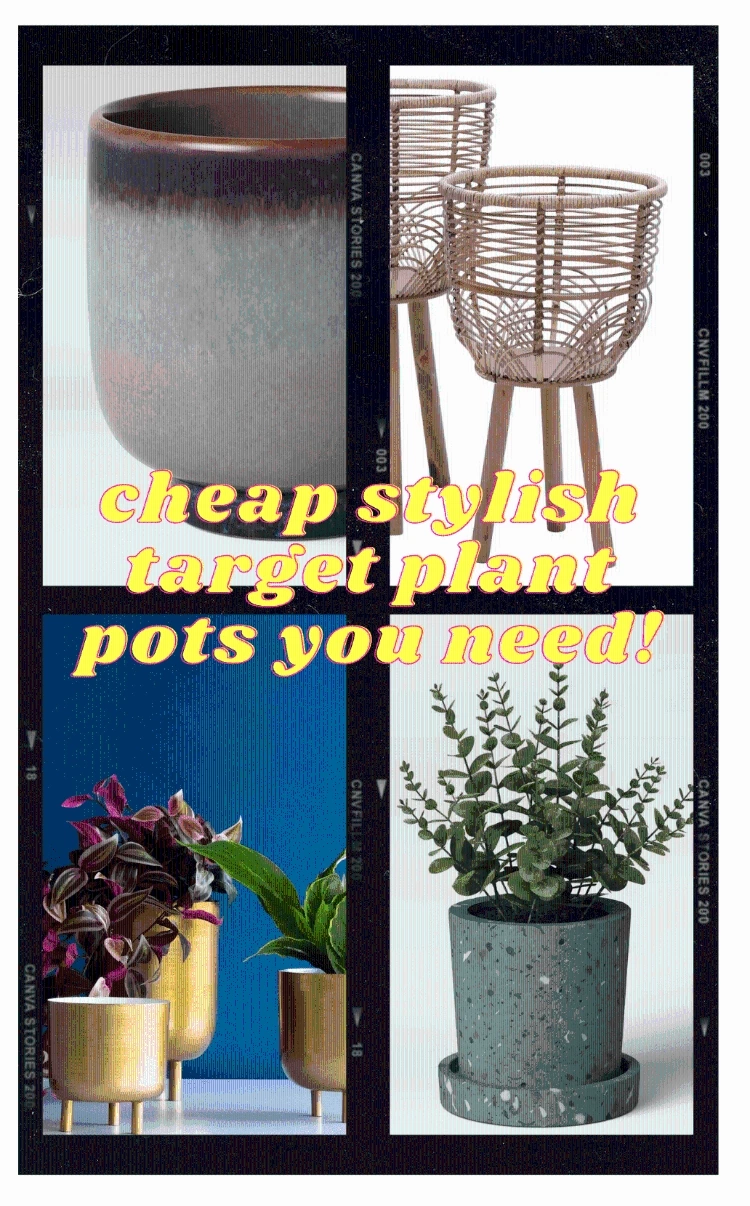 Ceramic Planter // Rattan Plant Stand // Gold Planters // Terrazzo Plant Pot
Target is responsible for a lot of my planters and plant stands! They sell such affordable, but trendy, plant pots that suit pretty much any home décor style. I'm especially impressed by their range of glossy and beautiful ceramic pots! If someone told me they cost double the price, I would be completely unsurprised.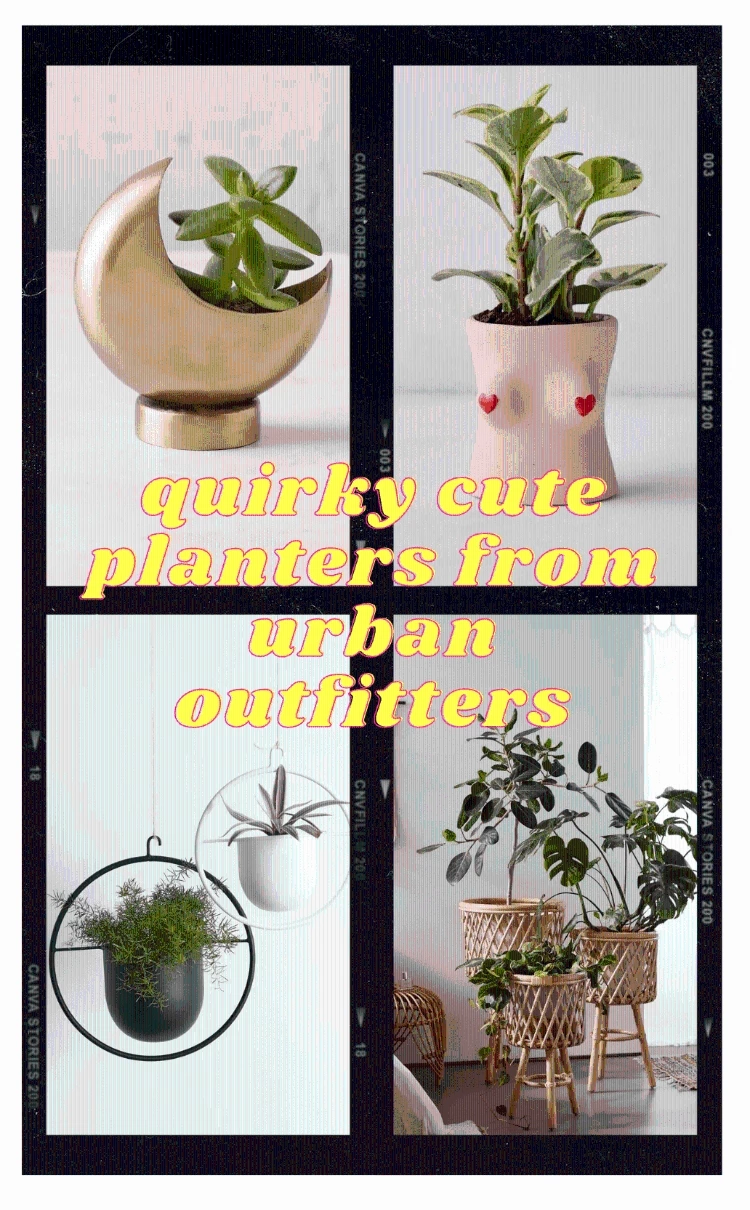 Moon Planter // Boob Plant Pot // Hanging Planter // Rattan Plant Stands
You guys knew this one was coming! Ugh, I love Urban Outfitters so much. For homewares, for fashion, for cool vinyl players . . . for everything, really. Just take my money!
Their rattan plant stands are absolutely to die for. They're a great size (surprisingly hard to find that with plant stands!) and add such a nice touch of warmth to a room. You guys already know how much I love my mixed textures and rattan is one of my favourites.
If you like Urban Outfitters home décor, make sure you check out these 25 DIY dupes you can make for less!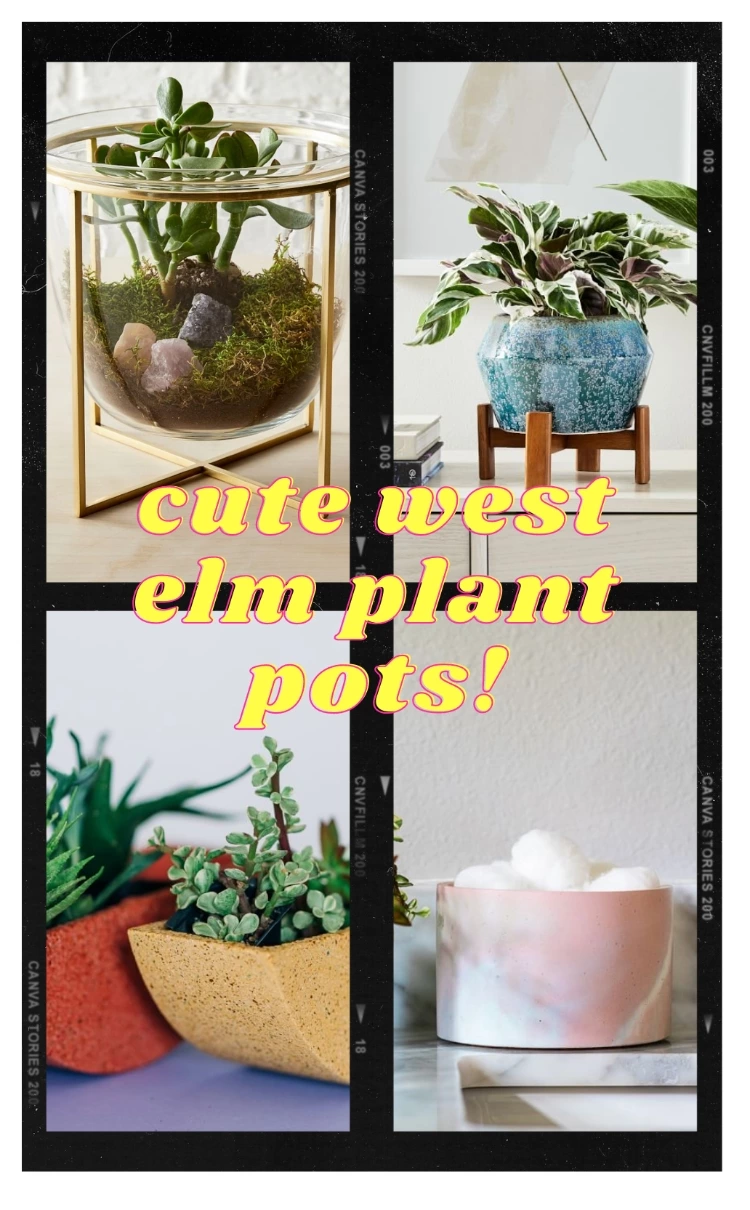 Terrarium Bowl // Ceramic Plant Stand // Terrazzo Semi Circle Planter // Holographic Pot
Ugh, aren't West Elm just full of beautiful and classy pieces? Even their planters are all elegant and timelessly chic! That terrarium planter is absolutely to die for – I might pick it up myself.
If you're a fan of classy and bohemian planters, learn how to DIY your own crystal ones here!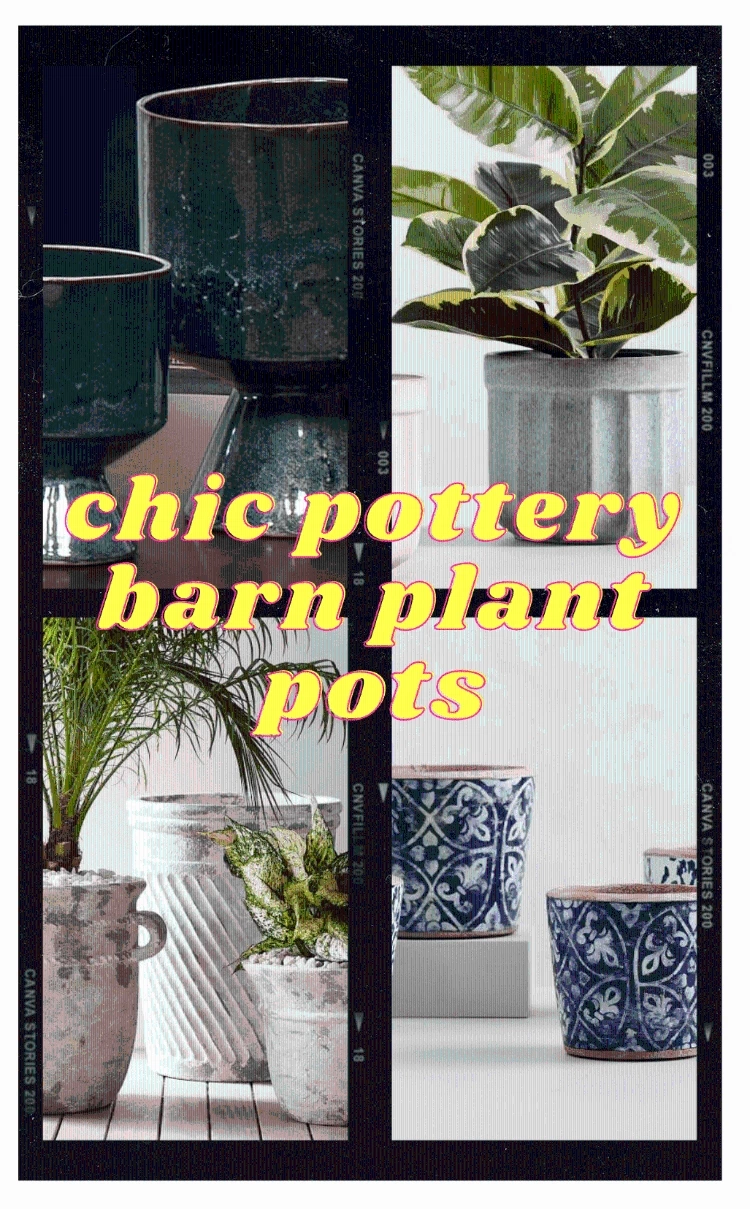 Navy Footed Planter // Grey Ceramic Planter // Stone Planter // Tile Pattern Planter
Pottery barn are another store that is perfect for timeless pieces that are stylish, but not too trendy. If you're looking for planters that will age well and fit any range of décor styles, Pottery Barn is definitely a good option. (Albeit a little more pricy . . . but the next store on this list is a lot more affordable, so if that's more your speed stay tuned!)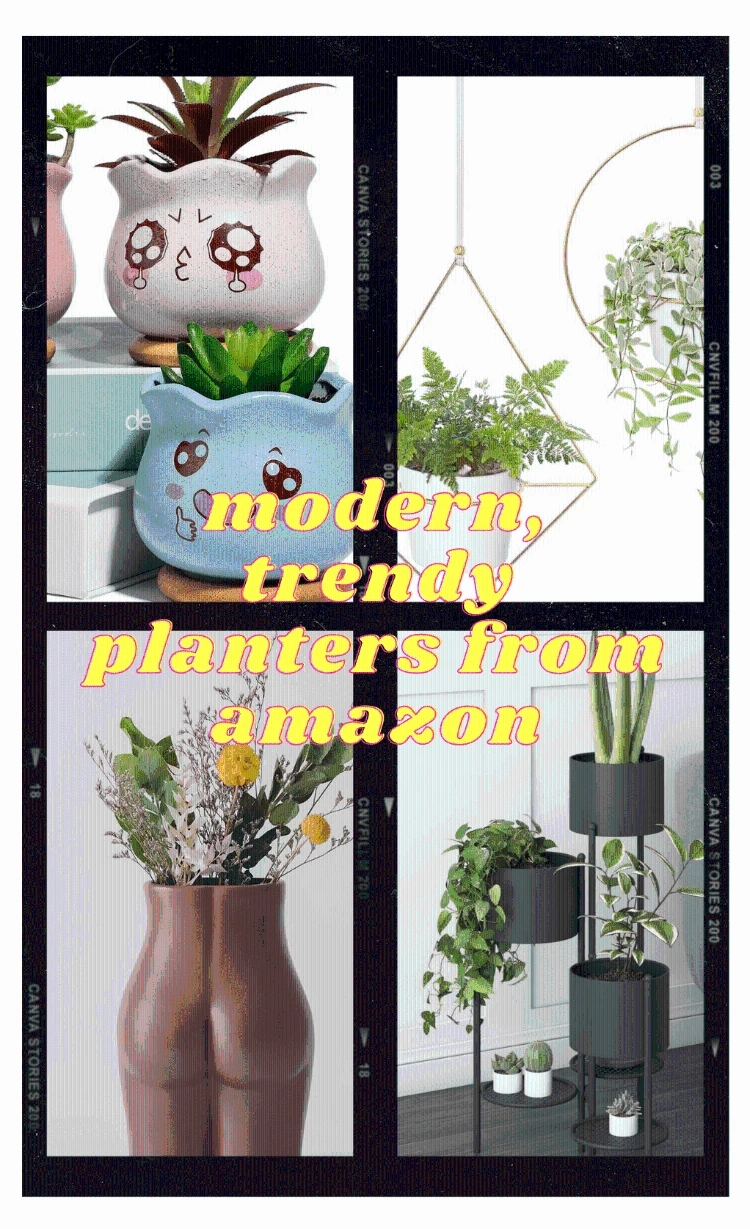 Kawaii Plant Pot // Gold Hanging Planter // Butt Planter // Black Plant Stands
You'd be forgiven for skipping over Amazon in your quest for cute plant pots . . . but I urge you to reconsider! Do they sell tons of inexpensive, quirky planters? For sure. But do you know what they also sell?
Super handy plant stands! I feel like having a good plant stand is just as important as a cute pot – plus, it means you can fit more plants in one space. Big win.
Enjoying this? You'd love my list of 20 practical and beautiful IKEA hacks for plant lovers!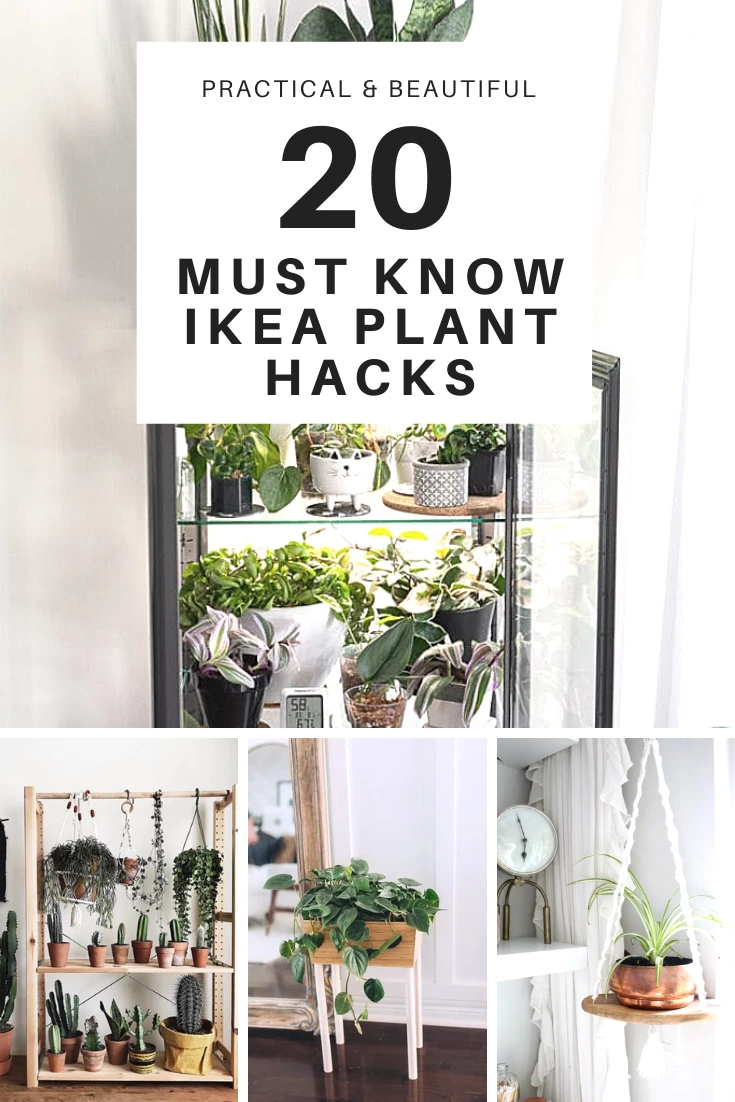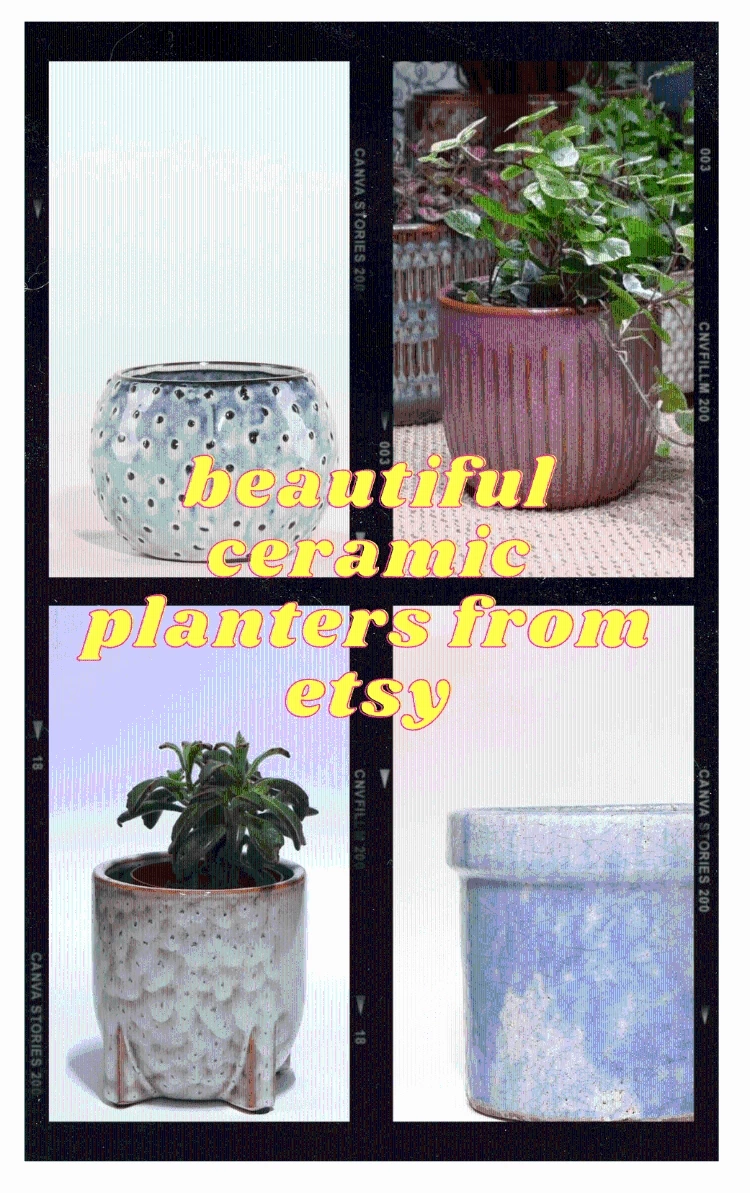 Spotty Ceramic Planter // Red Plant Pot // Footed Ceramic Planter // Blue Plant Pot
Now, you guys already know how much I adore Etsy. Supporting small, independent businesses? Yes please! Etsy is always home to truly one-of-a-kind pieces you cannot find anywhere else . . . and a small, one person venture will always appreciate a sale more than a mammoth company.
If you like handmade ceramic pottery, you have to check out InBloomInHabit. Their designs are gorgeous and so high quality. Plus, they feature that gorgeous ceramic glaze pottery that's so trendy right now!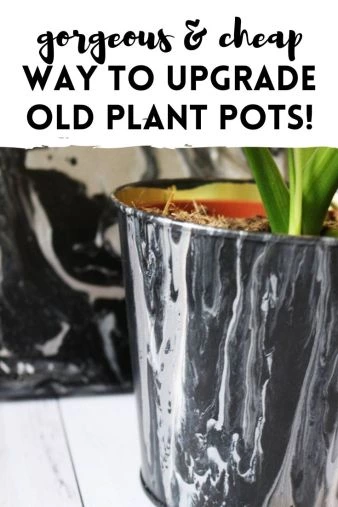 Okay, so I may be adding a cheeky self promo in here. But hey! Why spend tons on money buying something new when you can DIY it for way cheaper? If you love stylish plant pots, but want to save some money my 1-step marble DIY plant pots are an absolute must try. Learn how to make them here!
Or, if you fancy a bigger project, you could try this faux marble plant stand too! A perfect statement item for your home . . . and a renter friendly way to display hanging plants. What more could you ask for, right?
Alright, lovelies, this was just a quick little post for you all! I hope you enjoyed – are you guys plant lovers too? And what do you think of the hand-painted pots I've started selling? Let me know your thoughts down below!
Peace,

Instagram // Twitter // Bloglovin' // Youtube // Pinterest.