Hello, beautiful people, and welcome back to my corner of the web! Today's post has tested my creativity, my patience and ultimately my sanity. I know, I know – you're thinking: "Mia, how have you got that kind of emotional range over wallpaper? You can't even use it, you're renting."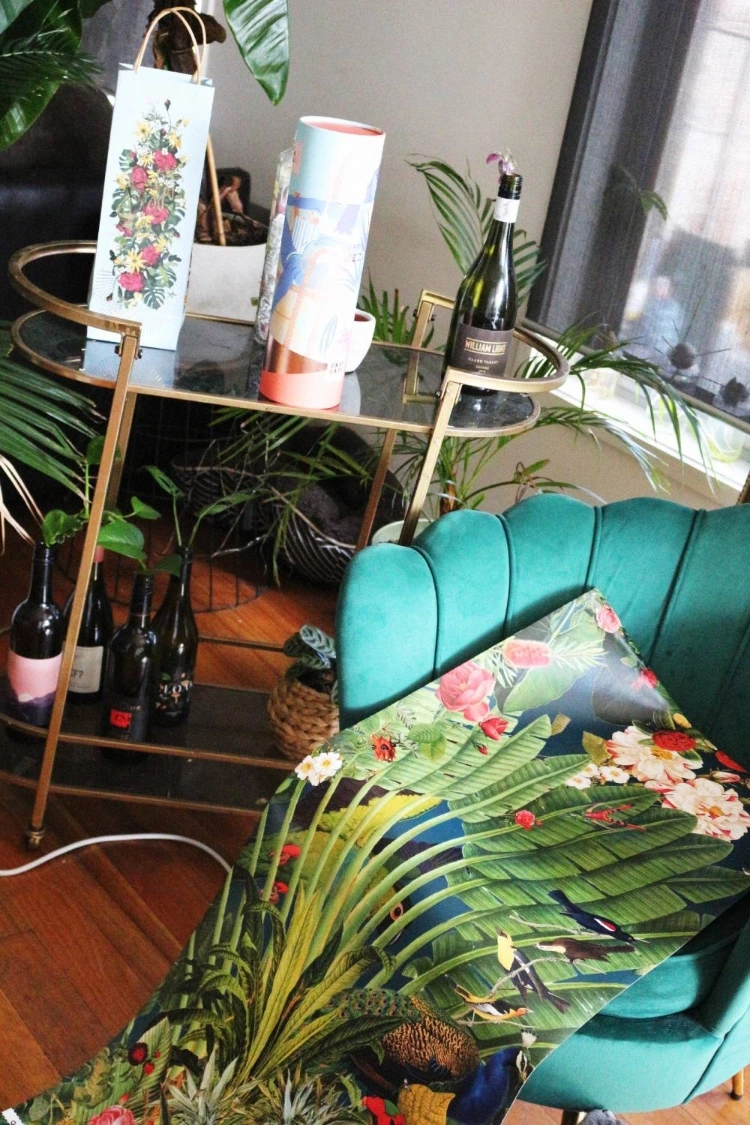 And you're not wrong. However, when the lovely Photowall reached out to me and gifted me one of their products, I had a bright and shiny idea. I was going to refurb an old cabinet using rattan webbing and their wallpaper. It was going to be beautiful. I went out and bought supplies – guys, I even bought a jigsaw. A jigsaw.
Me, using powertools? If only my dad could see me now. (I mean, he technically could. But he's all the way back in the UK and it doesn't look like borders are going to be opening any time soon.)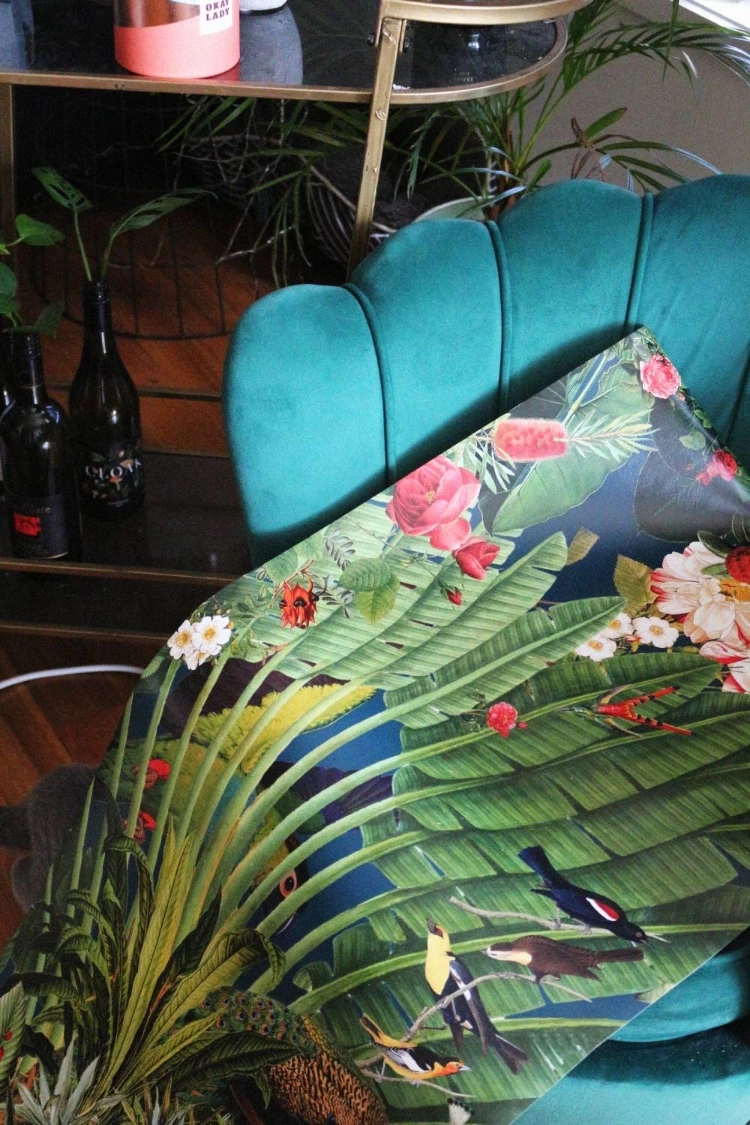 I got three quarters of the way into my task. In fact, one could say I did all the hard parts – I successfully used a saw to cut a panel out of a wooden door and cut my rattan to size . . . And then the door broke.
Now, this was inconvenient for many reasons. The time, effort and emotional energy spent on this craft? For sure. But also . . . I had a gifted product to use!
Not to mention – I was refurbishing a cabinet that I genuinely used. And I'm a crafter, guys, I need a cabinet to hide my clutter.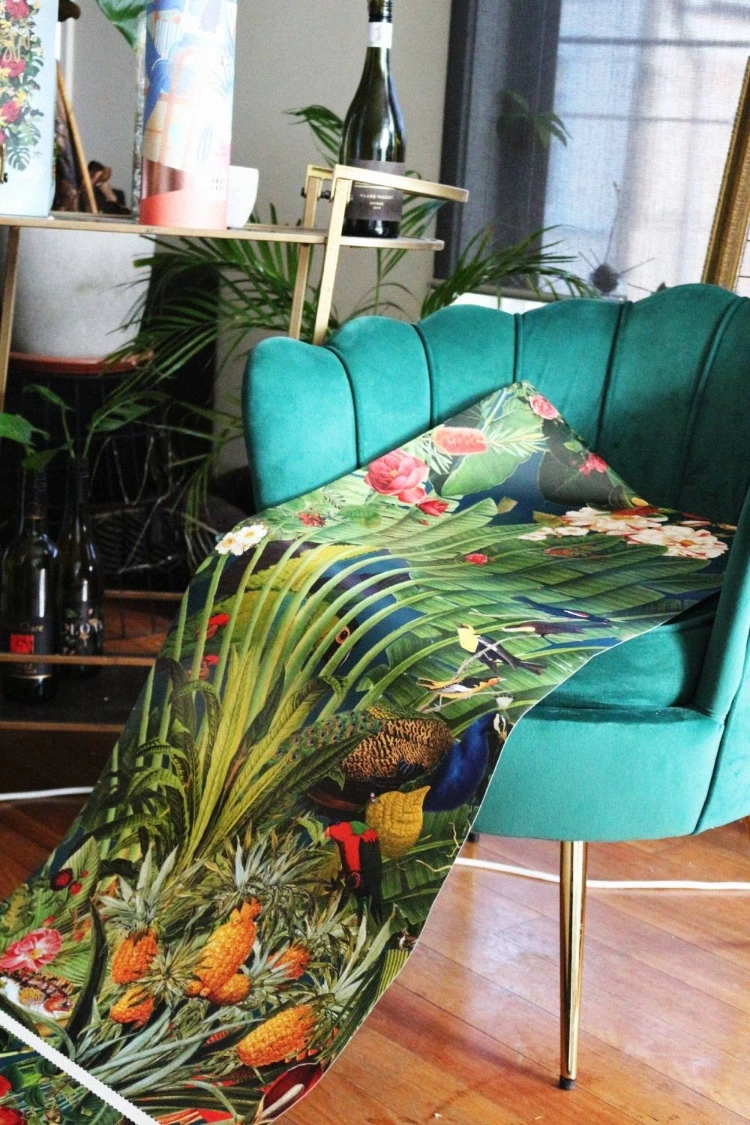 Top this off with that this all happened over the Christmas weekend so nothing was open? Well, I am defeated. Rather than a craft you guys will be getting a simple review. And I will retreat to lick my wounds and then try using this in another craft down the track. Mark my words, world, you have not seen the last of this jigsaw.
Anyways: back to the wallpaper.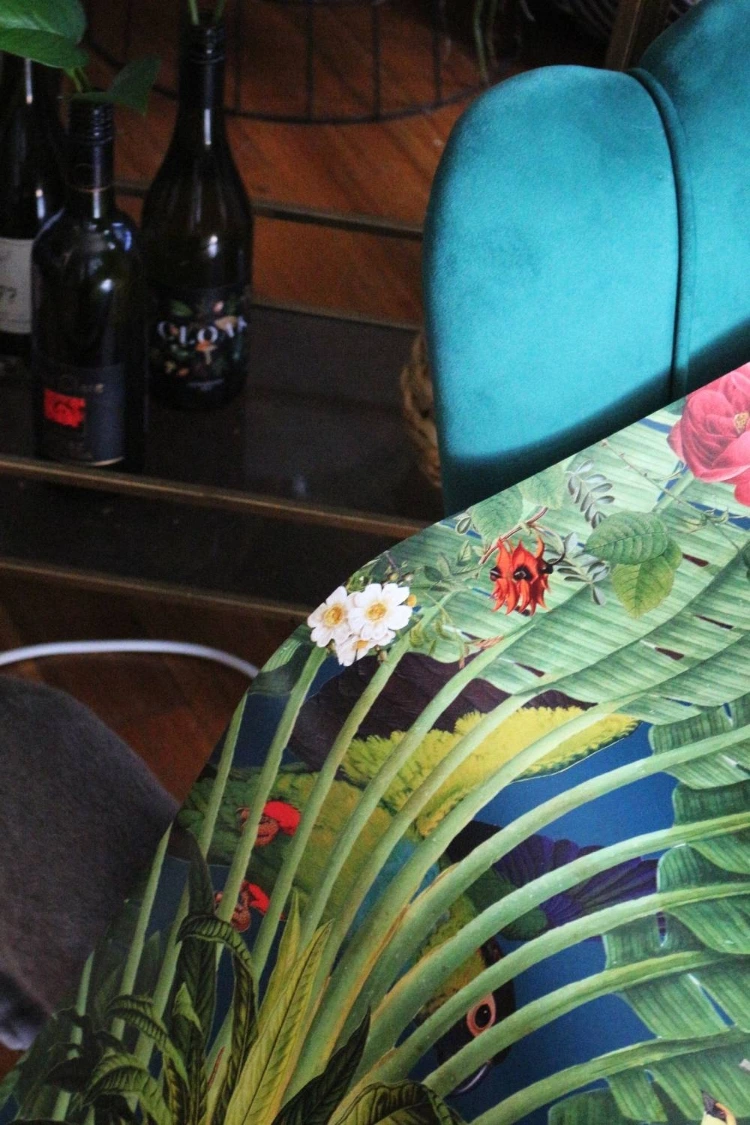 I chose the Thrivest Wallpaper in Blue and it's a gorgeous, almost vintage-y, jungle print wallpaper. It fits with the scheme of my office so well and the print quality is just stunning. If I weren't renting, I'd love to use it as an accent wall feature – but, for the time being, I'm planning to use it as a door panel for a cabinet. One day, anyway.
The wallpaper arrived really well packaged and came with paste and clear, easy-to-follow instructions. Honestly, I can't recommend it enough!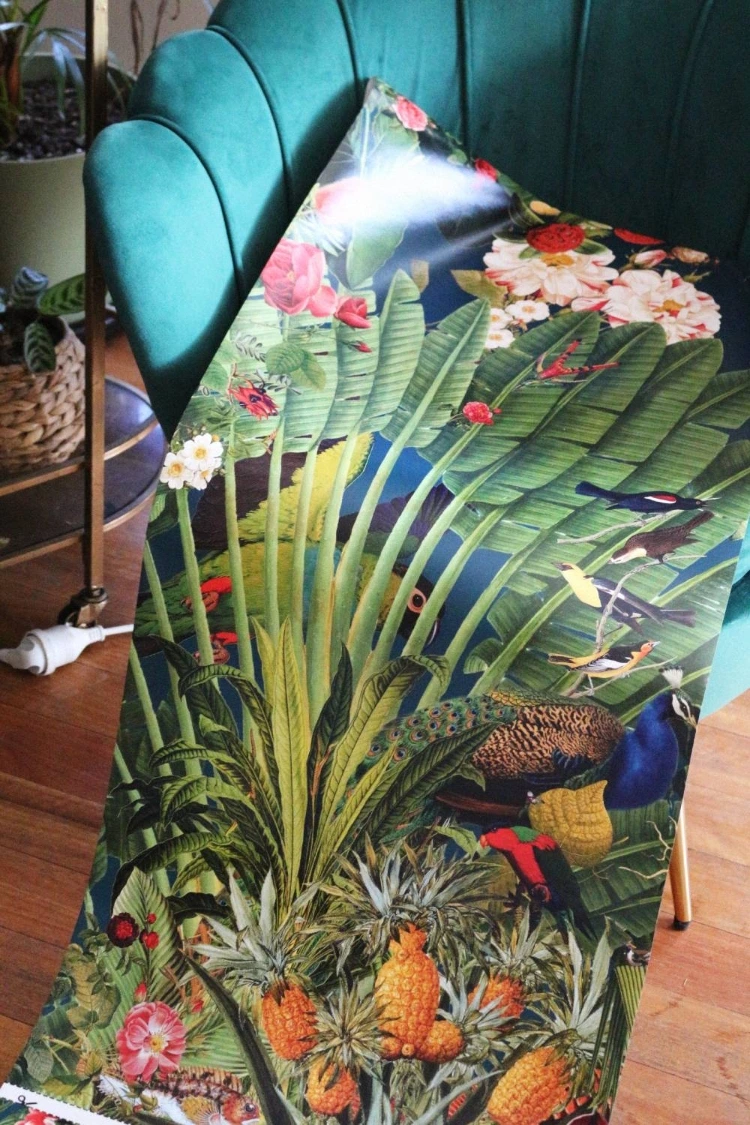 This design in particular is just so beautifully detailed . . . every time I look at it, I find some new beautiful hidden element.
If you're looking to spruce up one of your walls in time for 2021, I definitely recommend checking out Photowall. You can use code miaau2020 for 25% off any orders within the next month!
Now, if you like a good laugh, I do have one last thing for you all! After breaking that cabinet, I didn't have a burst of crafting inspiration . . . but I was inspired to change up my office! And by change, I mean completely abandon and switch up into a music studio for my partner.
I would love it if you watched that little project in Youtube format and subscribed to me over on there too!
What did you guys think of my wallpaper choice? Would you have picked something similar? And do you like how I made over my boyfriend's studio room? Let me know your thoughts down below!
Peace,
Instagram // Twitter // Bloglovin' // Youtube // Pinterest