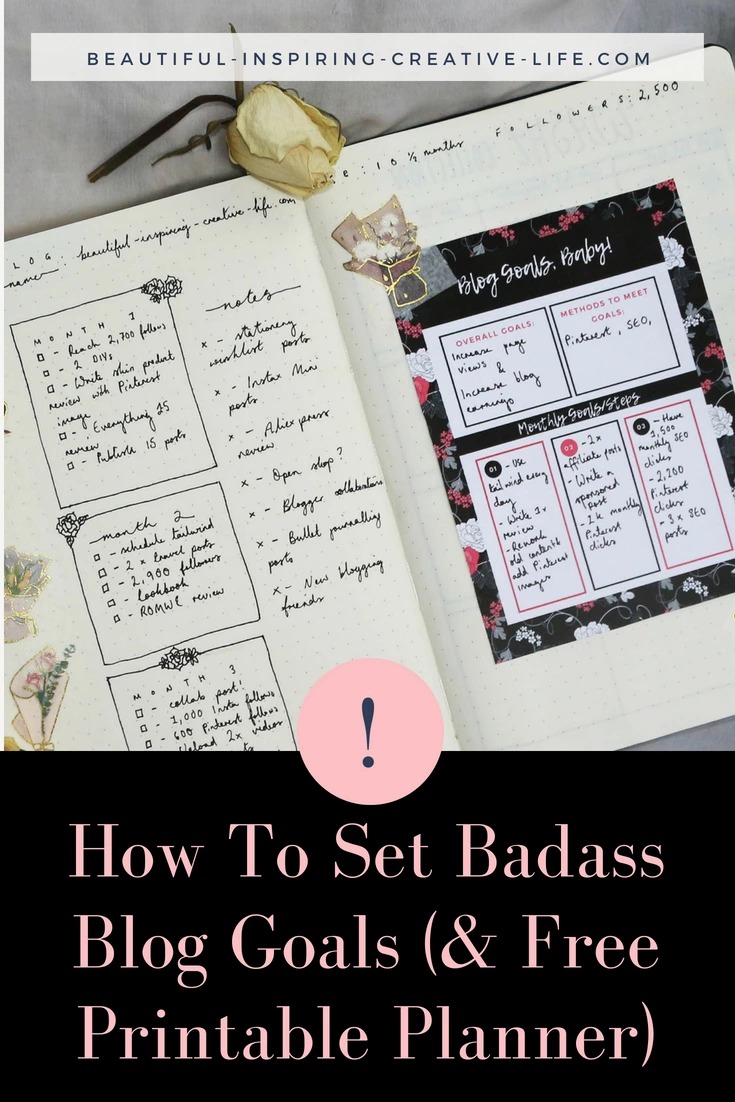 Hey, beautiful people – guess who's almost smashed 2,500 followers? We have! That's fucking insane; my last blog goals post was only three months ago and we were at 1,702 followers. Where have you all come from?
If you guys remember my May Bullet Journal Set-Up and Jumping Into Summer OOTD, last month was basically a nice, long break. Well, it is now June and workaholic Mia is being allowed back into the picture a bit. I've missed that girl, she has some great ideas.
My first project, if you will, is just to get my blog back into gear. You guys probably wouldn't have noticed because you don't stalk me and you aren't the Thought Police (yes, bitches, I took English Lit. Look at that 1985 reference. #Culture), but I've been somewhat lazy with my blogging.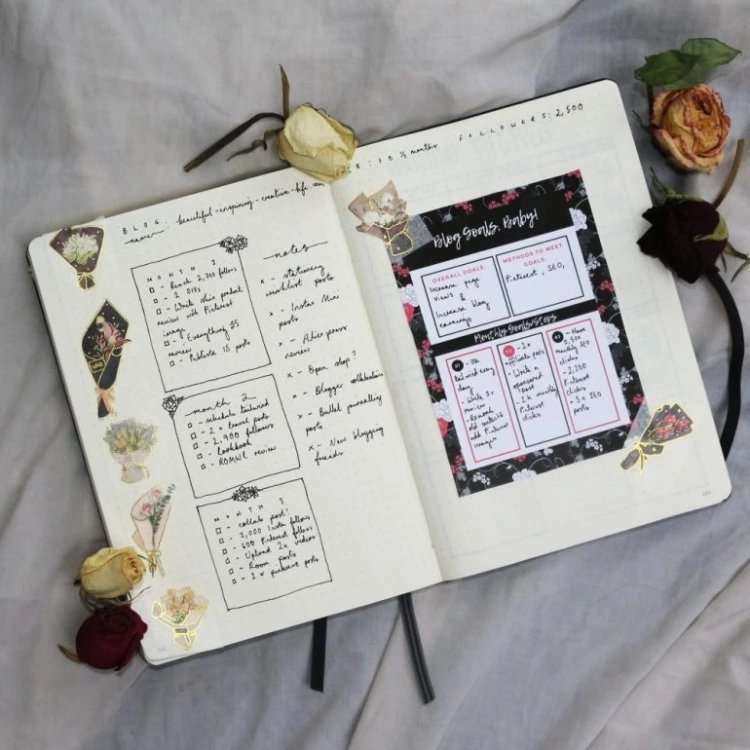 WHAT I USED TO CREATE THIS LOOK: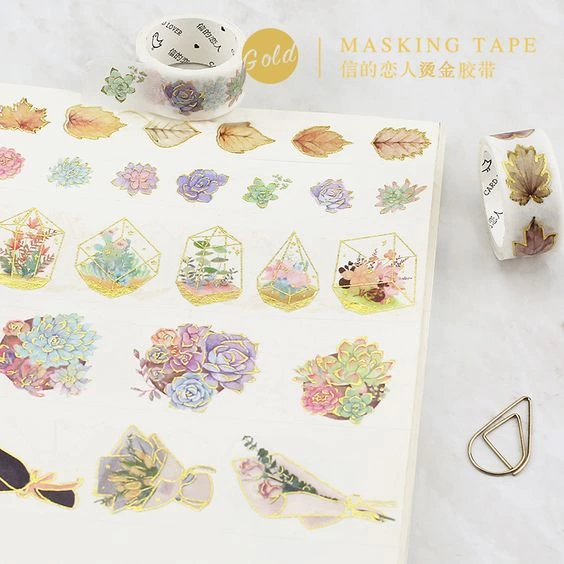 Gold Foil Floral Washi Tape – £0.96 each
When I first started, I had set goals and targets – and actual plans to get there. Most of my popular posts (in terms of SEO and social traffic) are actually my older posts and, while I wouldn't say I've put less effort in recently, I would definitely say that I've put less planning in. Over the past few months, my approach to blogging has been very much:
Just whack up somewhat interesting content.
With a bit more finesse than that, of course, but no real forethought or eye to stats or "evergreen content" or SEO . . . or just anything really. (Evergreen content being content that will never go out of date and will recieve traffic long after you first hit "Publish".)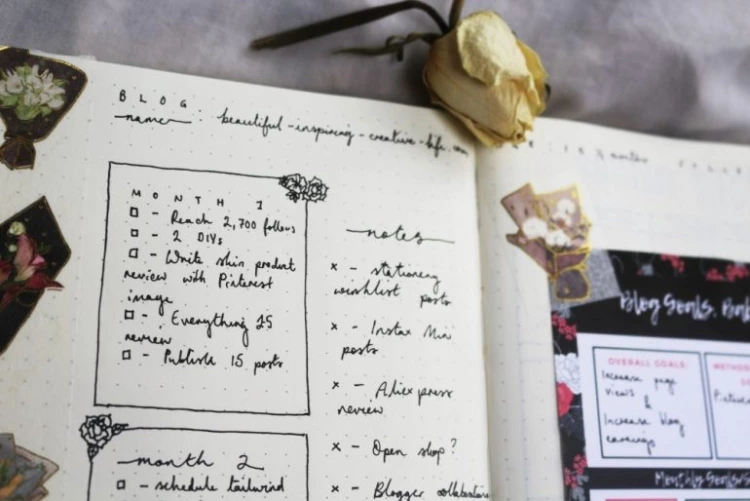 Now, this isn't the end of the world – and I've loved all my recent content; not everything has to have an evil agenda behind it – but I'm always looking for ways to improve my 'lil corner of the internet so I'm here to put the planning back! And, as you guys seem to really enjoy my blog planning posts, I'm going to be sharing my planning process with you! Let's do this.
Step 1: Where do you want to be? What's your goal?
I think this step is the most important – and it will sometimes change. My goal for the first year of my blog's existence was to build up a nice 'lil community and produce some good content to get me in Google's good books, so in my second year I could start to think about (seriously) monetising.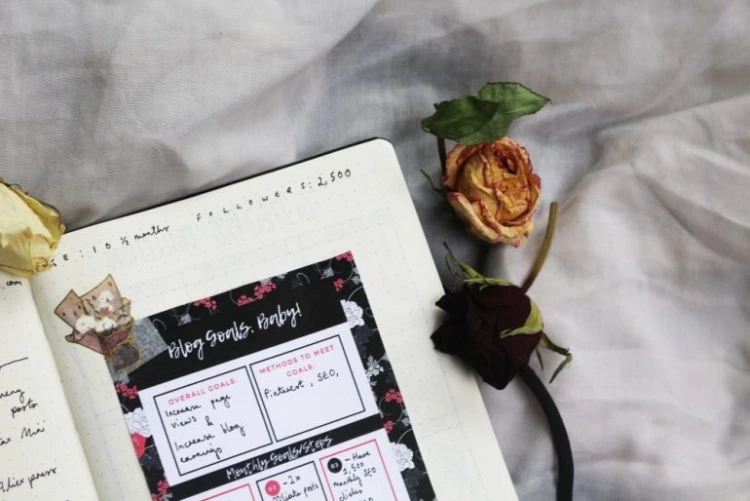 For some people, the goal might be money. For some, building up their views or followings – hell, some people use their blogs to drive customers to their shops, so that could be a goal. But it doesn't matter what it is – identify where you want your blog to be and set it as a goal.
Actually think about this, though, because it's pointless picking a goal that doesn't benefit you. If you're trying to build a large following across social platforms, you don't need your goal to be views – because views might not convert to followers. Your goal would need to be engaged followers.
Step 2: Where are you at now?
Whenever I set my goals, I start off with the basic question: okay, what's our starting point? What do we have to work with? Because pulling figures out of thin air is, quite frankly, pointless. Saying "I want 10,000 monthly views" when you're currently on 100 is just meaningless (unless this is a long-term goal in which case go for it!).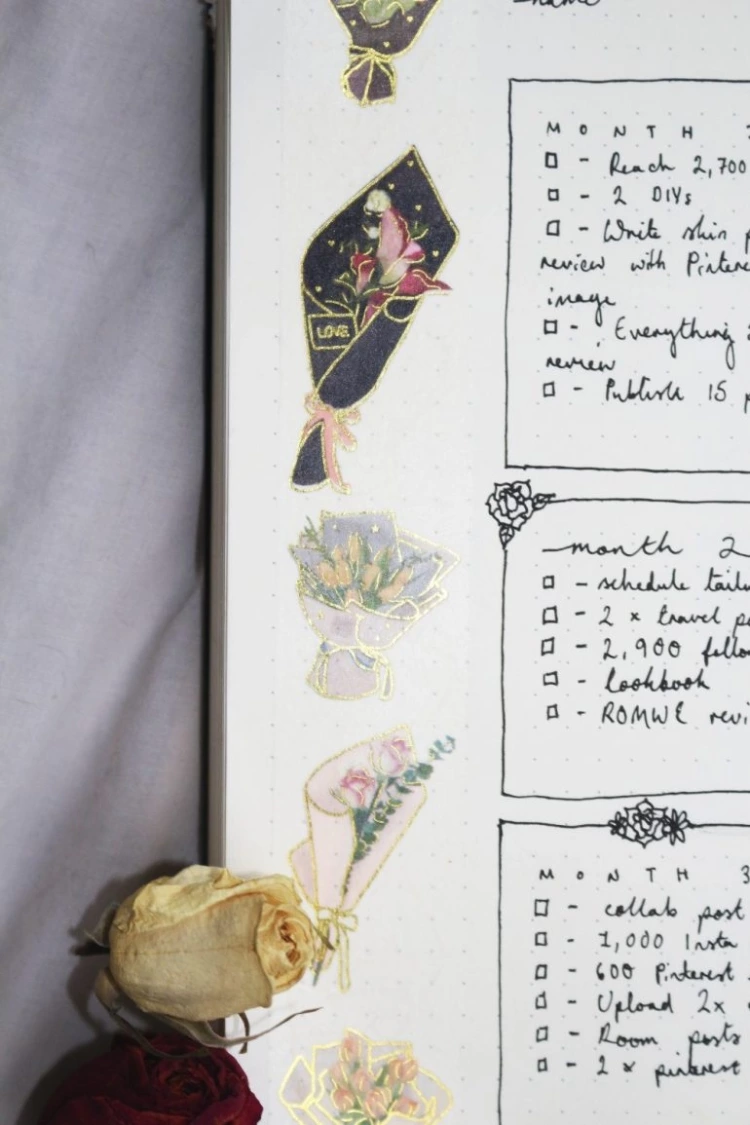 I look at a few things:
Engagement – what you guys are liking
SEO – I use Google Search Console (free and amazing) to see what my most popularly found posts are, the niches they're in and the keywords I'm being found on
Stats – again, need a baseline
Followers – does this need explaining?
Step 3: How do you bridge that gap?
Okay, so a mistake I think a lot of people make is saying "I want to increase my stats by 10% month on month" but not giving themselves any way to actually do that. And, again, that's pointless.
It's like me saying "I'm in London and I want to get to Devon" . . . well, great plan Mia, but you're going to need a map for that. Give yourself a map, guys! Do some research and find some possible ways to meet your goals.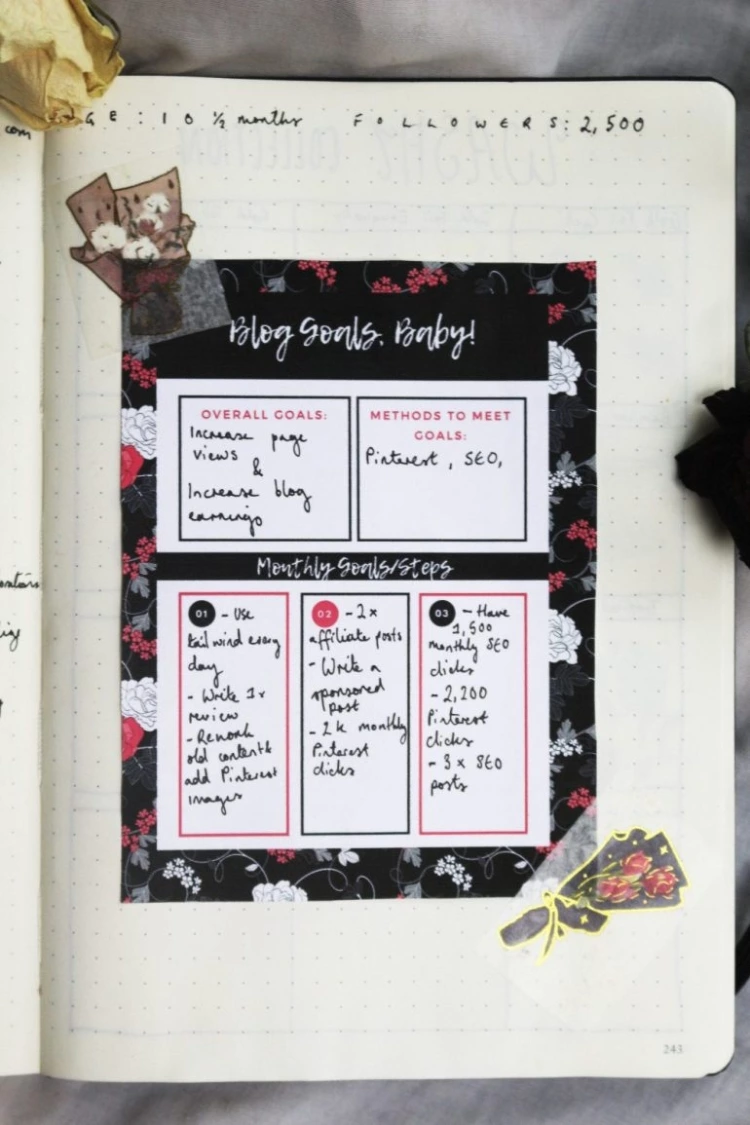 Here are some examples:
GOAL: Increase blog followers / WAY TO ACHIEVE GOAL: Comment on 3 new blogs a day, write collab posts, engage in blogger Twitter chats
GOAL: Increase page views / WAY TO ACHIEVE GOAL: Utilise Pinterest, learn about and implement SEO, build following
GOAL: Earn money / WAY TO ACHIEVE GOAL: Sponsored posts, affiliate marketing, paid advertising
You don't have to know how to do these things and you don't need to already be doing them. It's about finding things you could start to do to meet your goals, instead of just giving yourself the goal.
Step 4: Break down that process into small, manageable and trackable goals – with deadlines
Once you have a couple of ways to meet your goals to explore, you need to start breaking these steps down into achievable actions. If you've been in education in the last 5 years, you guys already know about the "SMART" method of setting goals but for those of you who have repressed the memories: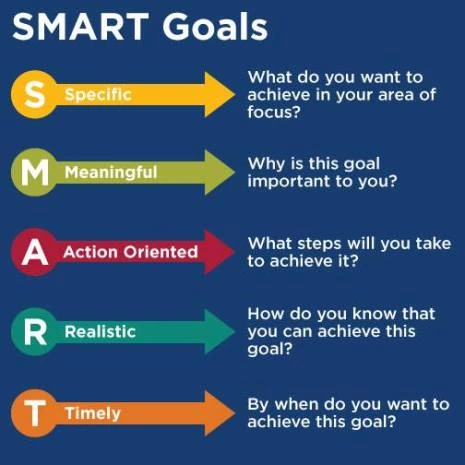 It's honestly the best way of setting goals – and it means that you'll set ones you can actually achieve.
For example:
STEP TO TAKE: Learn about and implement SEO to increase page views / ACHIEVABLE GOALS: Read post about SEO implementation and best practices; add alt tags to all images on website; set up Google search console and monitor keywords
STEP TO TAKE: Start to utilise Pinterest to increase page views / ACHIEVABLE GOALS: Add keywords to Pinterest board descriptions and add an aesthetically pleasing cover; start writing descriptive, keyword filled captions with a minimum of 100 characters; create Pinterest worthy images on your website to share via Pinterest
Once you have these goals, make sure you assign deadlines to them. For my goals, I like to use 3-month spreads. It gives me a good amount of time to achieve them, then re-evaluate and set goals moving forwards!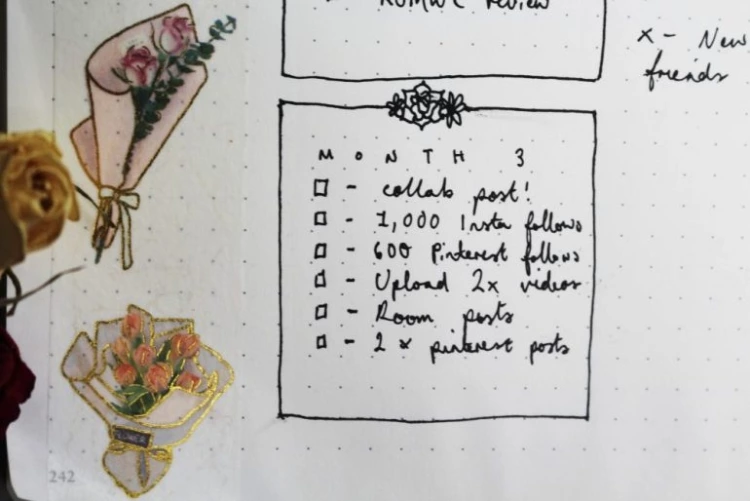 Okay, so you got your goals? Well, my friends, get them all written up!
Free Printable Blog Goals Planner!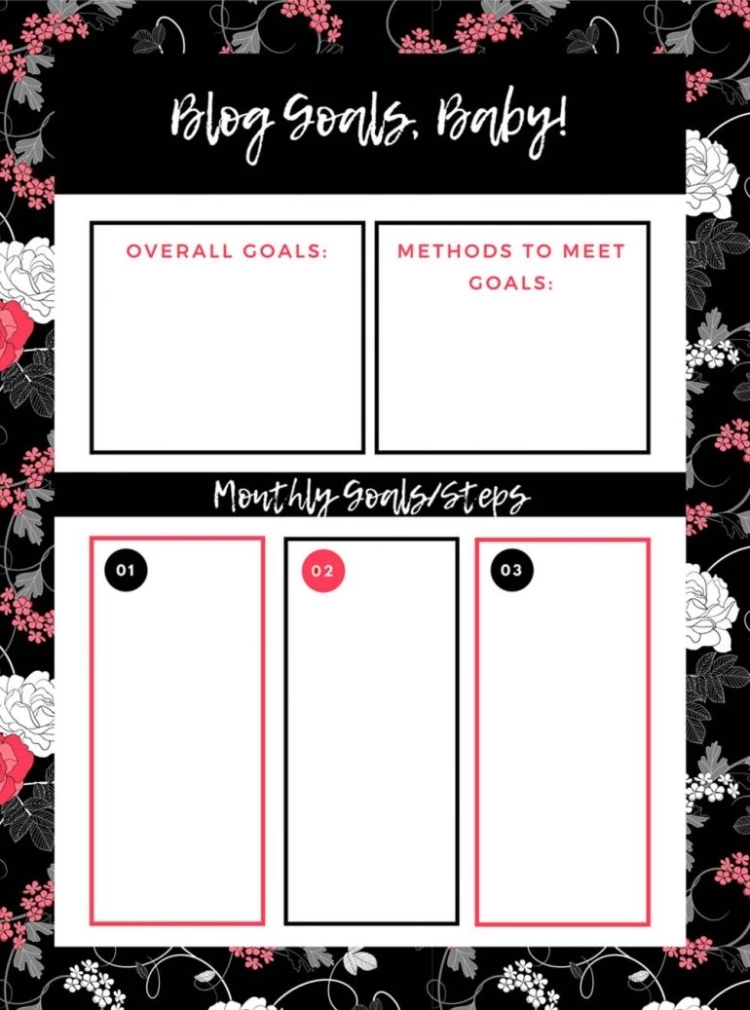 I hope this post helped you guys out somehow! (And if you don't track your goals, I hope I satisfied your planner porn needs.) If you like blogging advice and enjoyed this post, give my Blogging Tips Pinterest board a follow:
And if you liked staring at my planner pages (because, to be fair, who actually cares about blogging goals – the real appeal here is the stationery) feel free to follow my bullet journalling board. And, yes, I'm plugging my Pinterest; did you guys even read my goals? Pinterest is my target.
Do you guys track your blog goals? What's your method of choice? Did you like my bullet journal spread? Let me know your thoughts down below!
Peace,

Instagram // Twitter // Bloglovin' // Youtube