My friends, today I am bringing you a tale of hope and of redemption. About overcoming adversity and . . . um, having fun? Yeah, let's just skip to this intro to a post I wrote last week:
I've already accepted my fate, that fate being nothing is going to beat last summer. 18 was the best year of my life by far and I had the summer of a lifetime. The kind of summer so good that this year being sub-par is okay because I can just kind of disappear into my head and think . . . "It's fine because I already did that".
("That" being a kick-ass festival with Red Hot Chilli Peppers, The Weeknd and Stormzy in Spain; Mauritius; seeing Guns'N'Roses in Lisbon; going on my first friend holidays; a metal festival that allowed me to realise that Heaven really is on earth . . . and a bunch of other things. Look, I'm not exaggerating here – my 2017 summer was fucking amazing.)
Why am I sharing this with you? Well, a large reason is because I went to the effort of writing the intro, but ended up scrapping the post and I didn't want to waste said intro. But the "blogging facade" reason is that I overcame this mindset. I discovered hope.
Namely, I realised I was being a big fucking baby and that summer hasn't even started yet – if I go in thinking "yeah, this is not going to live up to last year", it's definitely not going to.
And then, because I'm mildly obsessive, I decided to plan my fun. Because wanting to enjoy life isn't enough to motivate me to have fun, I actually need to have a checklist of things to tick off. So without further ado, I present to you my summer bucketlist.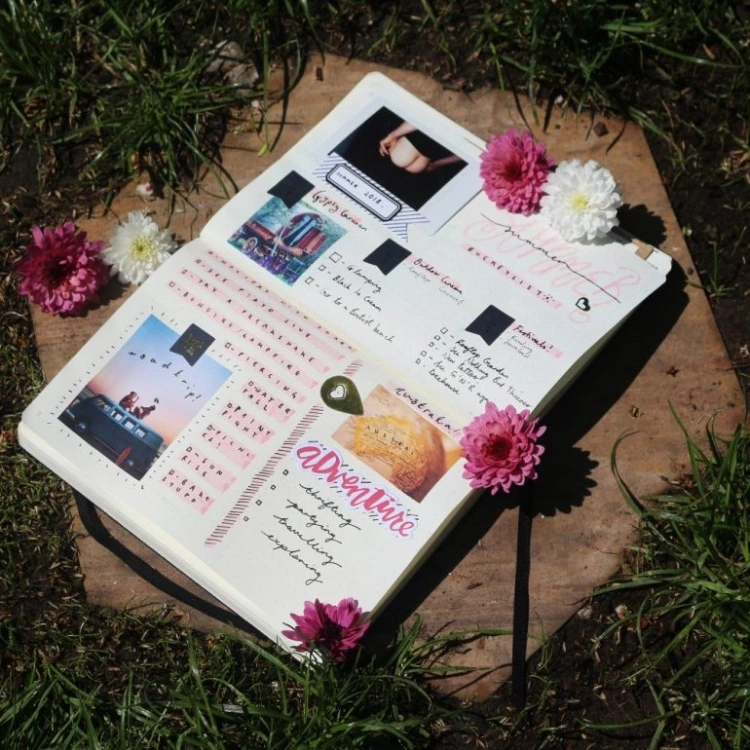 (If any of you want to do these things, hit me up: I love meeting up with bloggers and doing shit, blogging friends are awesome.)
1. Go to Australia
This one I'm actually in the process of planning! So call me suicidal, but I love meeting and adventuring with new people. Don't get me wrong, I love my friends . . . but there's something so exciting about just adopting a new buddy and saying "fuck it, trial by fire – let's get to know enough in this wildly too-intimate-for-our-relationship-level setting!". You know? I already know I get along with my friends, they're my friends – I want to try something new.
So I had an idea: a holiday with a bunch of people I'd never met before. I was considering a blogger meetup holiday (which, I'm sorry, sounds fucking epic), but realised that would quite literally be impossible to organise. But the idea still stuck. (Or more . . . the content ideas stuck.)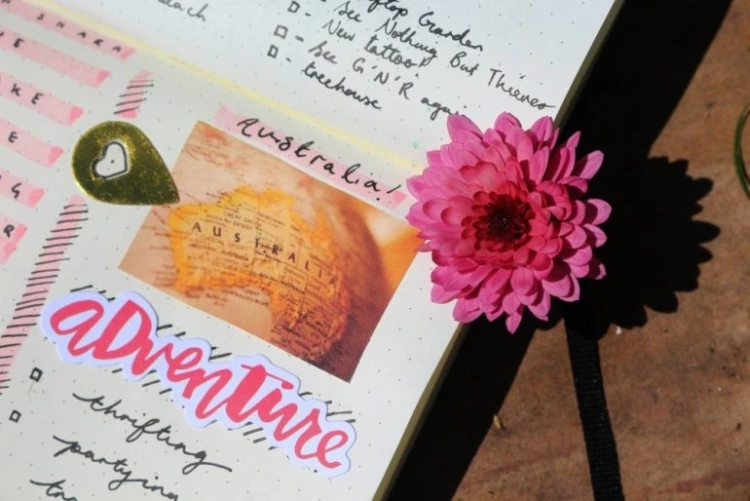 Long story short, I stumbled across a girl who's my age and looking to go backpacking in Australia, but who had nobody to go with and wanted travel buddies. Now, I've actually been wanting to go to Australia for ages. I have a friend (or cult leader, depending on the day and haircut) who lives over there that it would be nice to see and some blogging friends out there. So it was wildly convenient for me.
I hit her up, we're meeting next week and my plans to reach Australia are now in full swing. Fuck. Yeah. (Priya, girl, I'm coming to see ya!)
2. Go on a roadtrip
Again, this is a plan that's in full swing!
Two of my best friends and I are planning a roadtrip down to Devon. My best friend Josh is recovering from Leukemia which means he isn't cleared to leave the country yet, so we thought it would be a fun 'lil holiday that he could actually take part in.
Plus, guys . . . think of the playlists.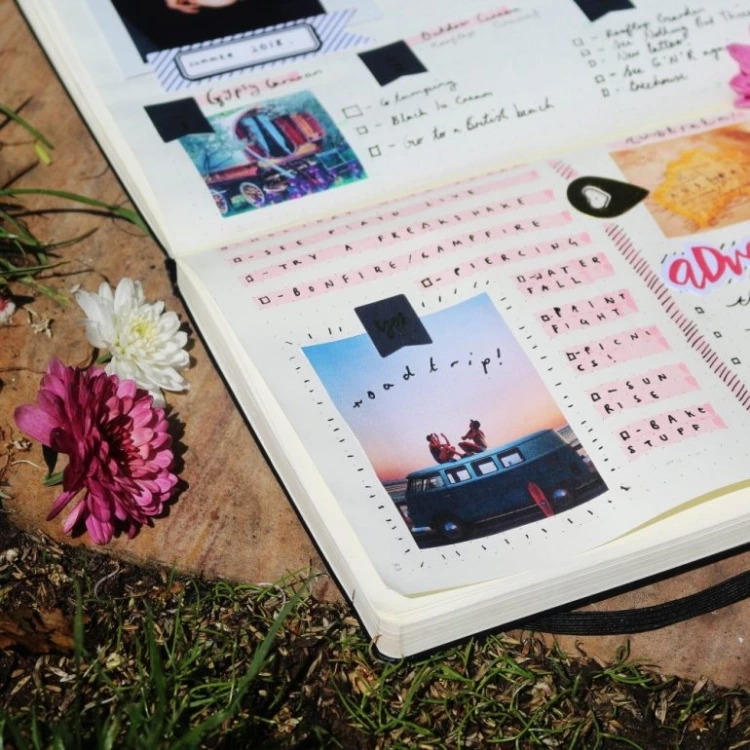 3. Stay in a gypsy caravan
Okay, so this is something I discovered the other day and instantly like 10 people in my contact book got a screenshot with "we're going here!" in it. You can stay in these supremely fucking gorgeous gypsy caravans . . . um, sign me up?
Guys, guys, guys. I don't care how I get here, but I am getting here. Honestly, I'd love to take some pens, some paint, some sketchbooks and just go for a couple of days, enjoy nature and let the creativity flow. My bohemian heart cannot take the prettiness.
(And imagine the photos.)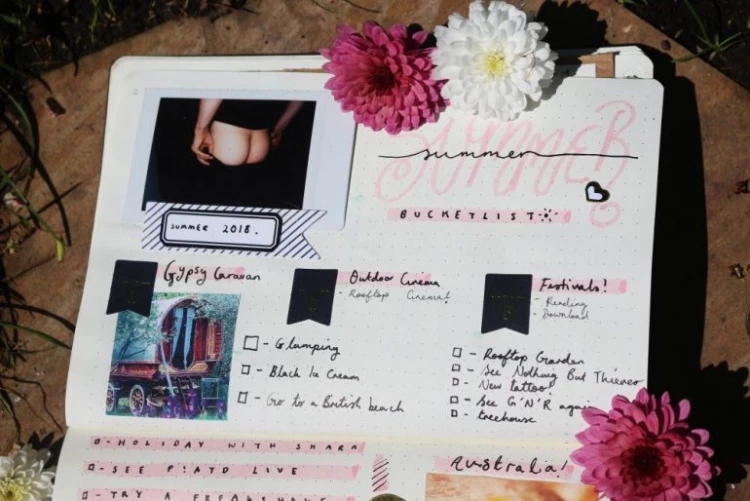 4. Go glamping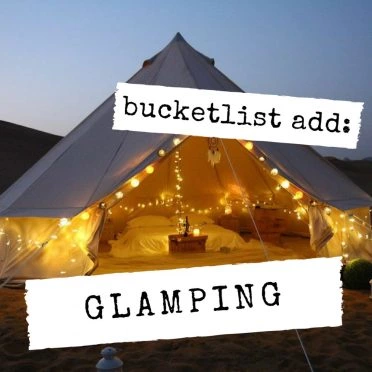 So this appeals to literally none of my friends (jeez, guys, see why I'm so eager to replace you all? Kidding, but also . . . not), but I love being in nature. Now, I also love to be comfortable, so I'm not really that eager for camping . . . glamping however? Sign me up. (Especially if it were glamping in say France. I love France.)
There are loads of unique ways that you can choose to glamp (like the aforementioned caravans, literal caravans or the next thing in my bucket list) but I would love to glamp in a big old tent. Complete with the obligatory campfires and smores, thank you.
5. Stay in a treehouse

Does this need explaining? I think not. But, in case you were curious, I really want to stay in a treehouse. Look, guys, let's just face the truth: I am disappointed that I was not born into a fairytale and this whole bucketlist is compensating.
Now, you may think "why Mia how on earth would you ever find a treehouse to stay in?" and I would be more than happy to tell you. You can actually find treehouse hotel things pretty easily with the power of Google. See? The UK doesn't totally suck, we have some pretty cool hotels.
(Just not the weather to enjoy them in…)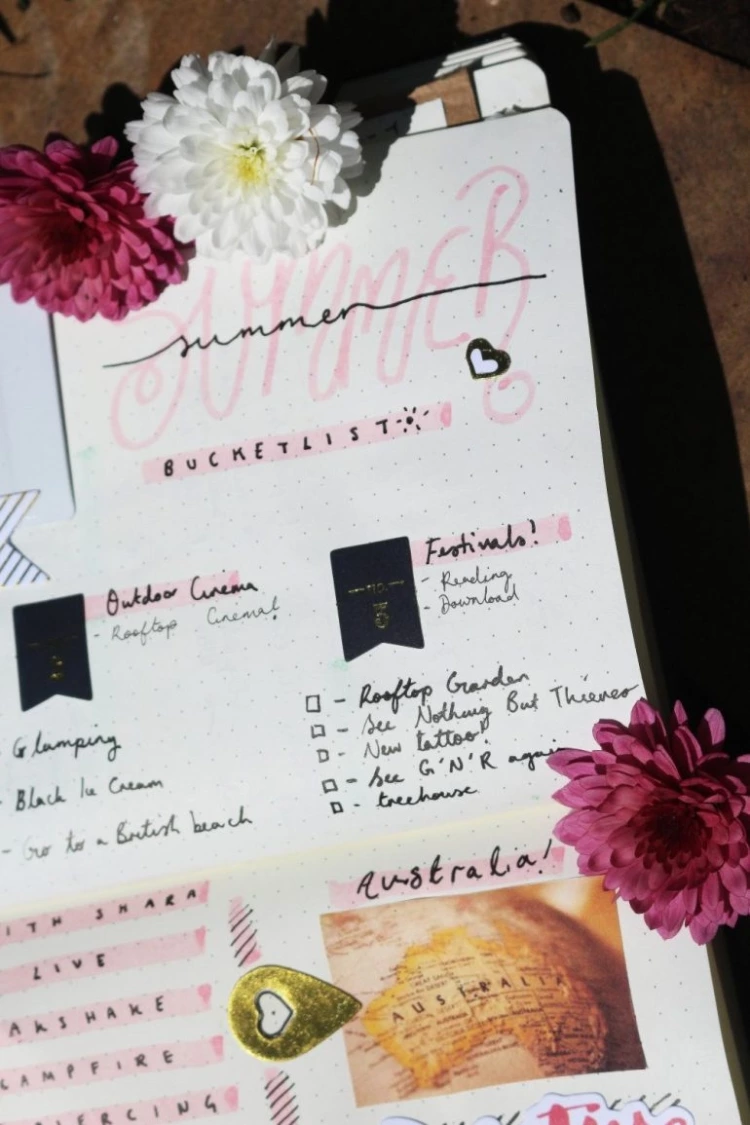 6. Outdoor cinema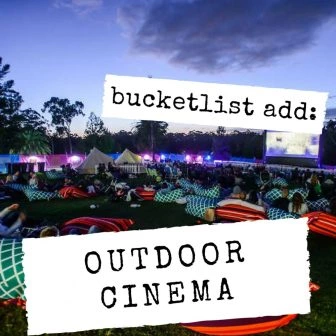 They're fun!
7. See Panic! At The Disco live
Don't think I need to explain this one, to be honest.

8. See Nothing But Thieves live
Okay, so I literally don't know why I fell so in love with this band so quickly, but I was tempted to buy tickets to Germany to watch them play?
9. (Basically, go to Reading festival)
Because both P!ATD and Nothing But Thieves are playing this year. So that would be wildly convenient.

10. Actually go to any festival
Again, this one is in the works! I love live music, no summer is complete without it. I'd also like to actually get to La Tomatina this year actually . . .
11. Go to the beach!
Because it's summer . . . of course a trip to the beach is necessary!
12. Tarot card reading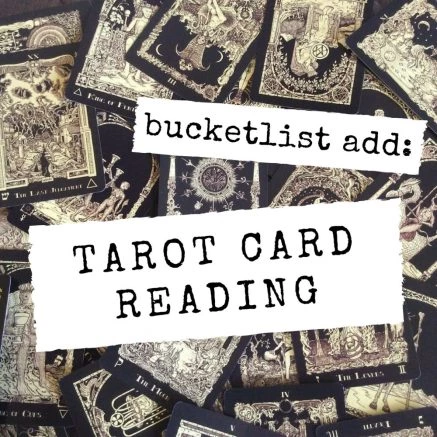 And that, my friends, is my main summer bucketlist . . . done! If you want some more bucketlist inspo, feel free to follow my bucketlist board on Pinterest.
I hope you enjoyed my summer bucketlist ideas – which ones were your faves? Do you have a bucketlist for this summer? If you're in the UK like myself, you've got until June 22nd before summer technically starts . . . so more than enough time to start plotting! Are you going to add any of my ideas to your list? Let me know your thoughts down below!
Peace,

Instagram // Twitter // Bloglovin' // Youtube