Discover how I created a beautiful DIY advent calendar from a refurbished dollhouse. This is the perfect Christmas craft and can be used for years to come! Affiliate links in post.
Hello, beautiful people, and welcome back to my corner of the web! I know we're starting business early this year, but this DIY advent calendar is such a beautiful project that I wanted to give you plenty of time to recreate it.
Ultimate DIY Advent Calendar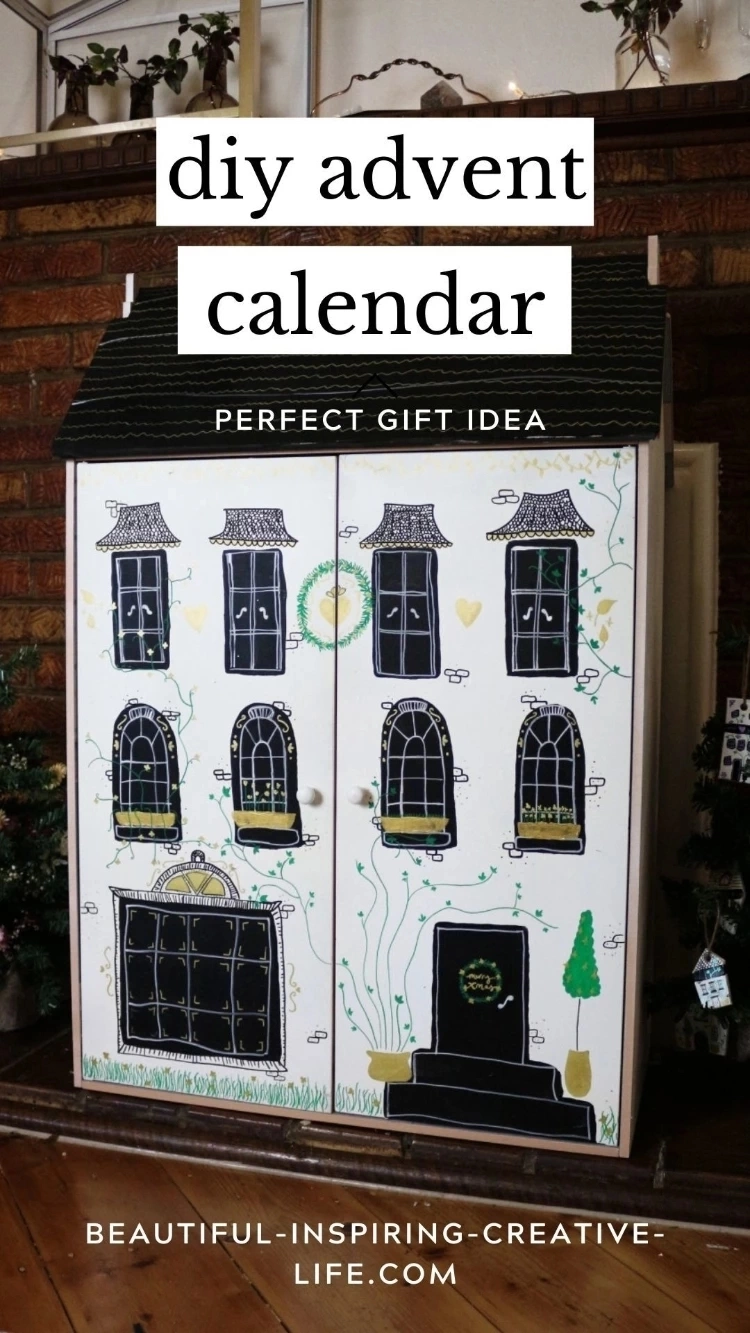 My partner and I decided to play Christmas a little differently for 2021. The thing about living overseas is that Christmas just... falls a little flat. Especially as a Brit in Australia - it's summer here during the festive season, which just feels wrong!
However, we've been stuck in Melbourne all year. The number one most locked-down city in the world. ( Yay. ) We really needed something to look forward to - and I thought the magic of Christmas could be just the thing!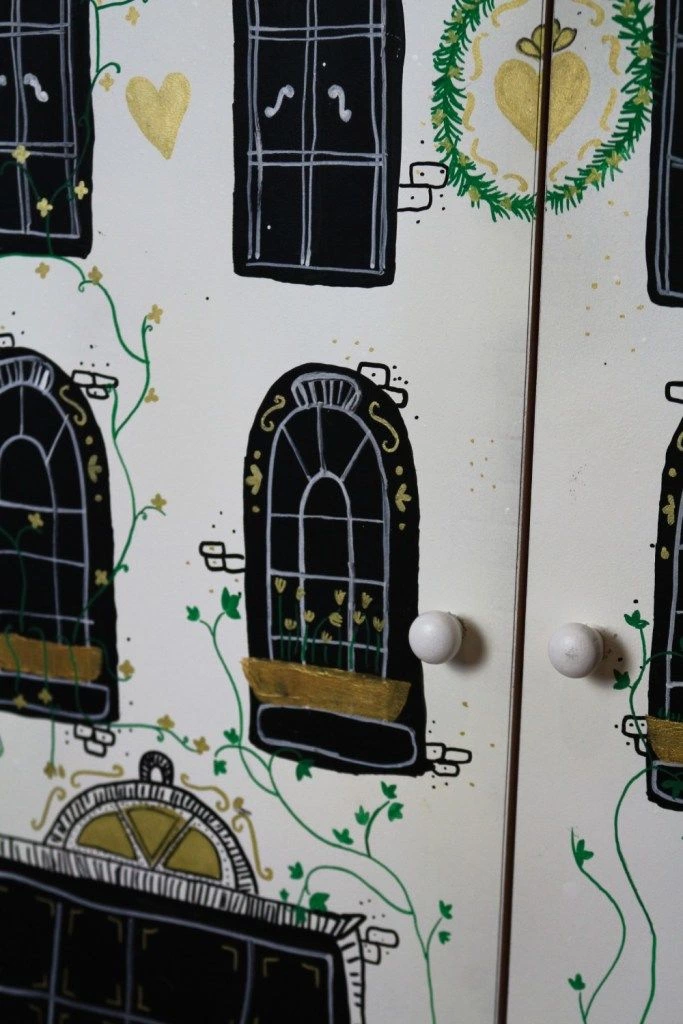 Which brings me back to my point: we aren't doing the traditional "save everything for Christmas day" this year. The entire month of December is Christmas. Rather than big gifts on Christmas day, we're going to buy small gifts and activities that we can do throughout the month...
And open them daily using an advent calendar!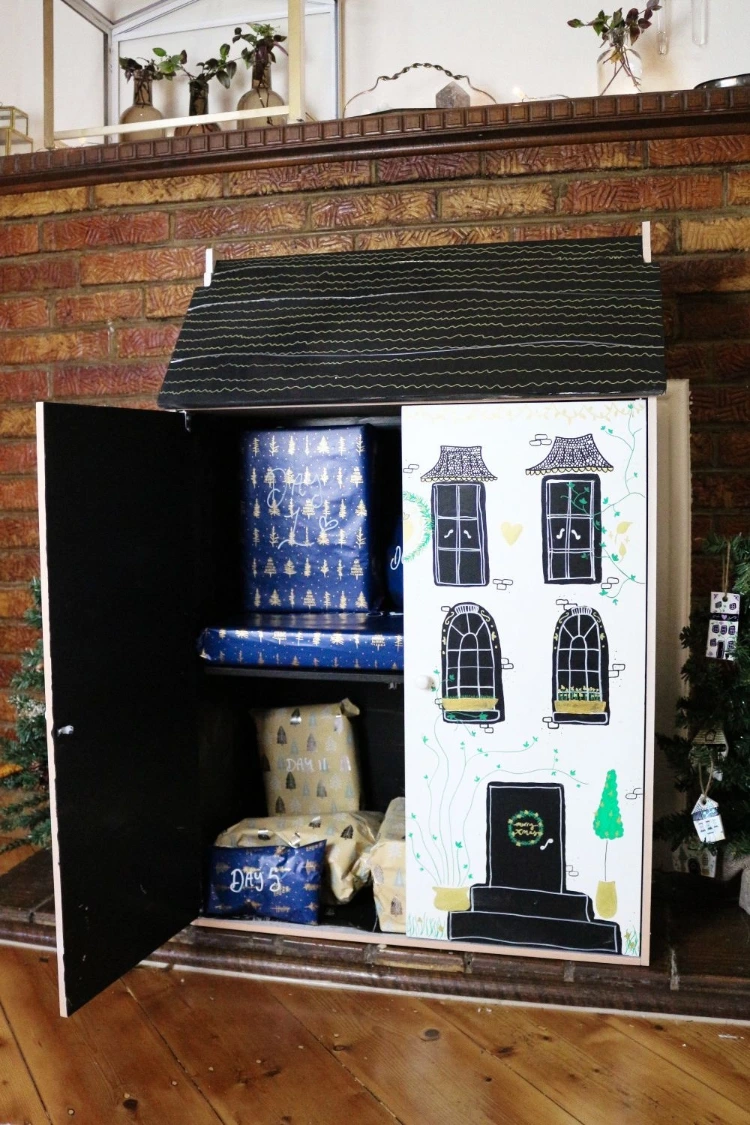 So, you see, this DIY advent calendar had to be something special. Something magical. (And also something relatively big. I wanted to buy D some holiday LEGO sets.)
Now, we all know my love of anything vintage. Shopping vintage is sustainable - and the items are usually filled with character and charm.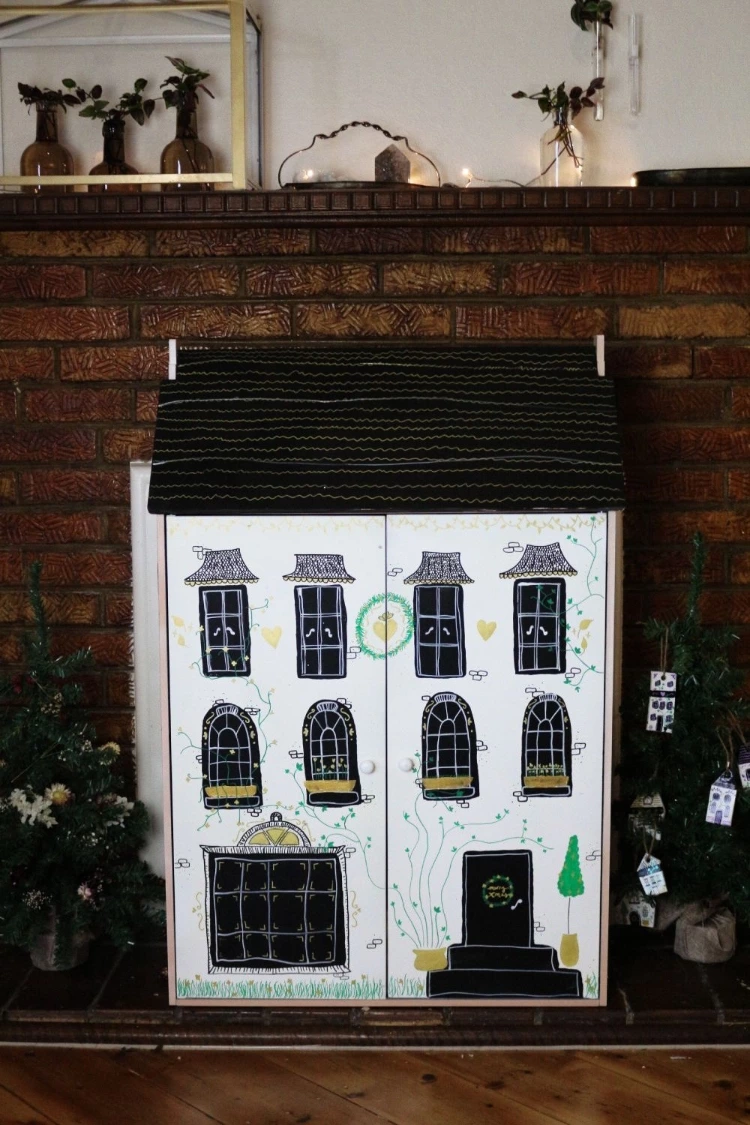 The idea of upcycling a vintage dollhouse into a DIY advent calendar seemed like a perfect festive project. However, second hand dolls houses were like $400.
Rather than spending half my rent cheque on a vintage dollhouse, I decided to try my hand at recreating one. Shall we get into the making?
WHAT YOU WILL NEED:
White spray paint
Black acrylic paint
Gifts!
HOW TO MAKE:
Check out my video tutorial below to learn how to make this bad boy!
This was a surprisingly easy project - but it turned out beautifully. Alas, the photos do not quite convey this because we're about to move house, so all of our decorative stuff is packed away. But I hope you all get a general idea!
I love that this craft can be stored, whipped out and repainted year on year. It could make for a really fun Christmas tradition!
(Although one of our friends is pregnant with a girl, so I might see if she wants the dollhouse... )
GIFT IDEAS I USED IN MY ADVENT CALENDAR
You can view all the gifts I've slipped in (so far) in my video, but here's the general gist of them!
Christmas lego
Cookbooks
Skincare sets
Fun ornaments
Fun pet costumes and toys!
Clothing
Puzzles
Candles
Need more inspiration for advent calendar ideas? Check out my stocking filler gift ideas list!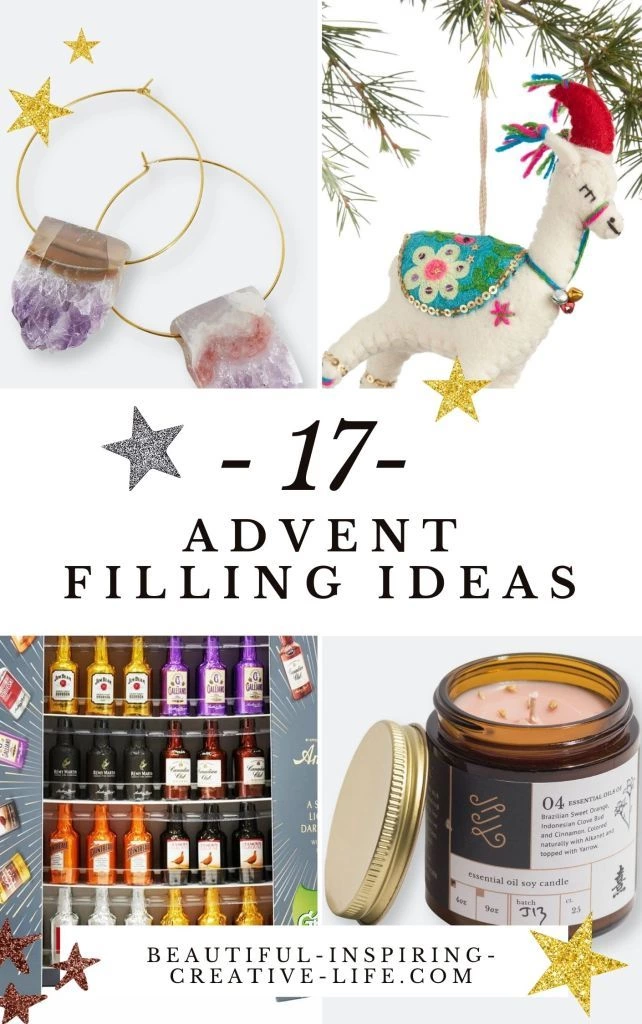 Alright, my loves, we shall end at the end! I hope you love this project as I much as I do - and, if you're looking for more inspiration, make sure you check out my DIY self care advent calendar too.
Would you give this a try yourself? Do you like the finished project? Let me know your thoughts down below!
Peace,

Instagram // Twitter // Bloglovin'// Youtube // Pinterest //