Planning to wow someone with a DIY advent calendar, but need some filler ideas? I've got you. Check out this list of 17 advent calendar gift ideas sure to impress anyone. Affiliate links in post.
Hello, beautiful people, and welcome back to my corner of the web. I hope you are all feeling festive today! Just kidding. I know I'm crazy early here, but the post is taking around a month to be delivered here in Melbs... so I'm starting my Christmas prep very early.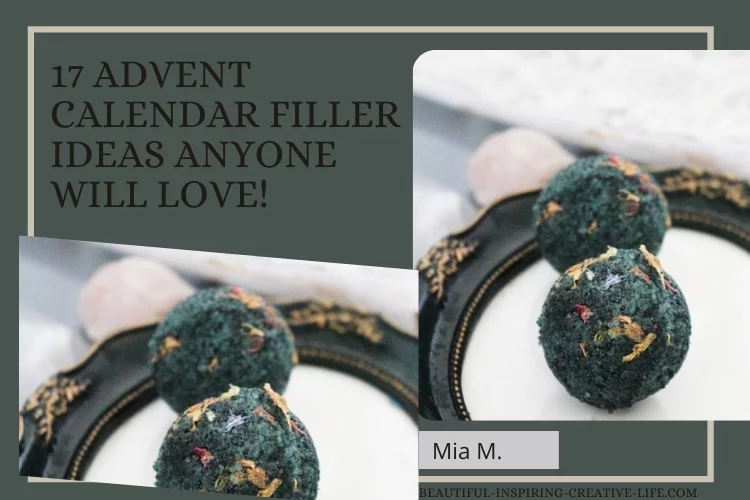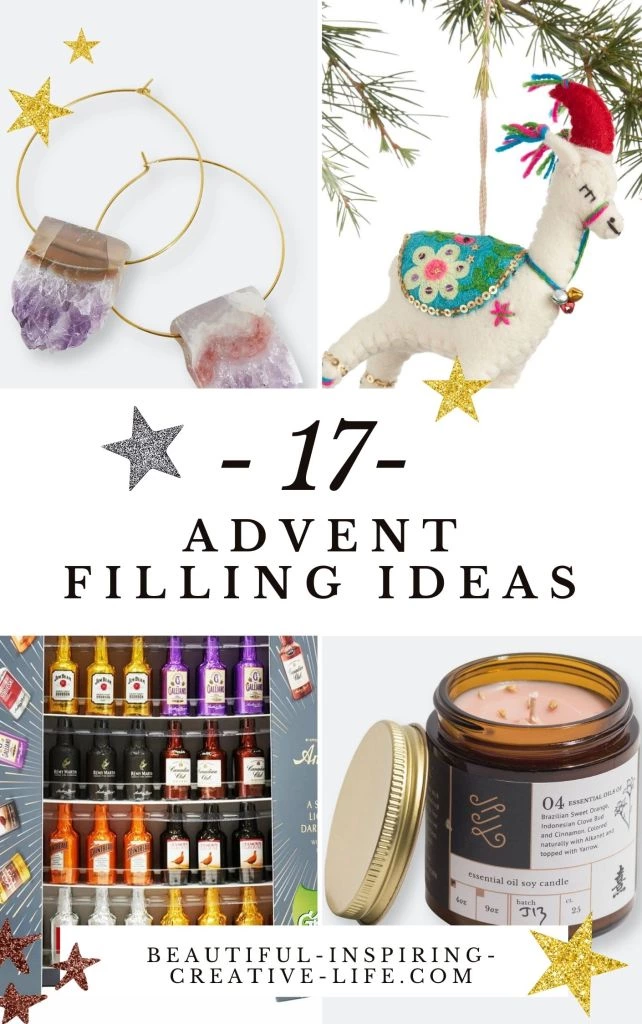 Now, I shared a list of 18 ideas for adult advent calendars back last week. (It's a fun post; you should check it out.) I briefly mentioned that I'm creating another DIY advent calendar this year... and I realised something. It can be kind of hard to find good advent calendar filler ideas.
Well, fortunately for you, you've got me. So I've spent the last couple of weeks scouring the internet for fun gift ideas... and I'm ready to share with the class!'
17 Advent Calendar Filler Ideas Anyone Will LOVE!

1. Christmas Themed LEGO Sets
If you've been following me for a while, you may remember that I mentioned my partner's love of LEGO in my gift ideas for him post. It's pretty much a tradition for me to get him one of the adult sets on his birthday!
However, have you seen the Christmas LEGO sets? Oh my goodness are they cute - and they're a wonderfully fun holiday activity too!
2. Self Care Items
Last year, I created a self-care-themed DIY advent calendar for my mother and stuffed it full of comfort items like face masks, fluffy socks and fancy tea. She loved it!
The world has collectively had a pretty rough few years; why not treat someone to a little pampering? Oh - and, if you want to learn how I made that calendar, check out my tutorial below and subscribe to me on Youtube!
3. Mini Alcohol Bottles or Mixers
If you're after adult gift ideas, alcohol is normally a firm favourite! Holiday season is party season after all...
You can find all kinds of alcohol gift sets you could pop into an advent calendar, from cocktail mixers to different whiskies. (A whiskey tasting set is a definite addition to my boyfriend's advent calendar this year.)
4. Fancy Chocolate or Candy
Don't give me that look - putting candy in advent calendars is traditional for a reason! Everyone loves a yummy treat to look forward to during December. You could fancy with a high-end brand like Godiva, or traditional with rock candy or candy canes.
5. Quirky Ornaments
Does anyone else love funky ornaments for the tree? They add tons of personality and charm!
You can always add ornaments to an advent calendar, so the recipient slowly adds more and more holiday cheer to their home as December creeps on. One of my favourite advent calendars is from Anthropologie and it features 24 stunning botanical decorations.
6. Crystals
Admittedly, this one may be a bit of a niche interest. (Although, this list kicked off with LEGO, so clearly we don't mind things that are a little quirky.)
Crystals hit three points in the advent calendar filler trifecta: they're small enough to fit in whatever calendar you've got, they're cute enough that the gift recipient will actually want them, and they have options to suit every budget.
Not sure where to find 'em? Check out my top 10 online stores for cheap crystals here!
7. Jewelry
Depending on your budget, you could splash on some high quality bling (I always recommend Rellery for affordable and ethically sourced jewelry) - or keep costs down with some tasteful costume jewelry. This is a fun advent filler idea for both men and women too!
8. Beauty Samples
I might be the weird one here, but throughout the year I store all my beauty samples from online shops. At Christmas, I give them away as a stocking filler. It's cost effective - and it means your friends get to try out new products!
If you aren't a hoarder, you can always buy sample packs and distribute them into your advent calendar too.
9. Funky Socks
The stereotype about gifting men socks exists for a reason!
10. Stationery
Okay, don't give me that look - stationery is practical and cute, not to mention being a really space-efficient advent calendar filler idea.
11. Candles
Ugh, is it even Christmas without a delicious cranberry scented candle? I think not! If you don't mind adding a larger gift to your advent calendar, you could even DIY these goddess candles!
12. DIY Some Bath Salts - Link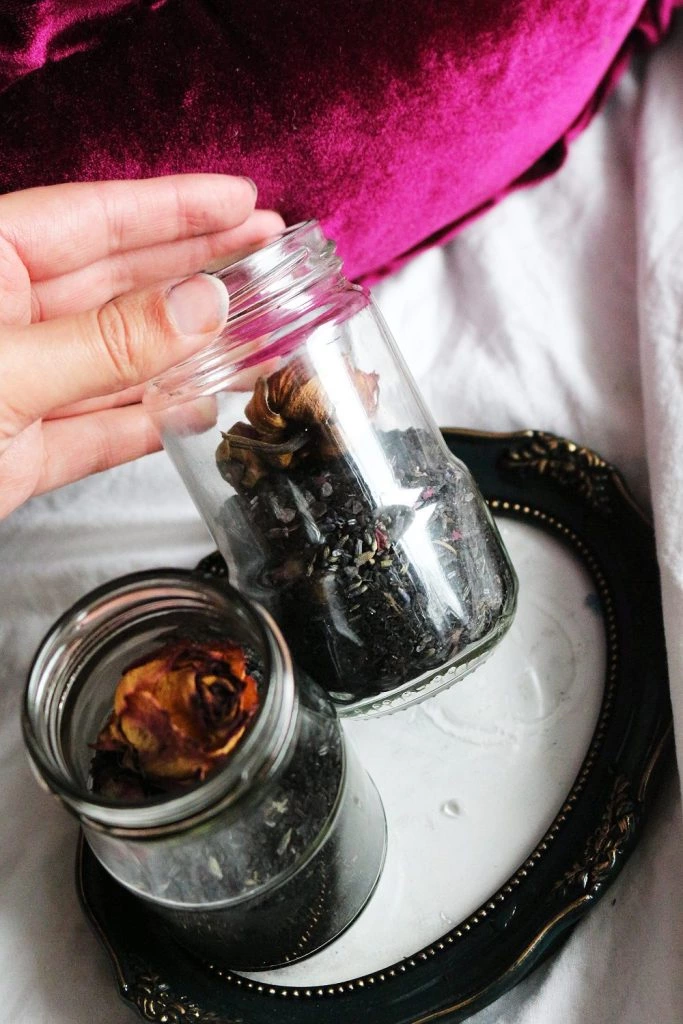 Okay, look - it wouldn't be one of my curation posts if I didn't feature some DIY options! These luxurious black bath salts are super budget-friendly and can be stored in small advent-calendar-friendly containers like test tubes or mini jars!
13. Air Plants (only for the early days though!)
Making an advent calendar for a plant lover? Well, my friend, I have just the thing! Air plants are super cute - and don't require soil, so they make perfect little advent calendar additions.
(Although, unless you're going to use clear baubles or fancy ornaments, only for the early days of December.)
Fancy jazzing them up a little? Try my DIY crystal air plant holders!
14. Foodie Gifts
My boyfriend is a massive foodie, so you guys already that I have been stocking up on gift ideas. I love that these are all small enough to be slotted into pretty much any calendar, big or small.
15. Mini Fragrance Bottles
Fragrances are another traditional gift for a reason!
16. Hair Accessories
Admittedly, this next gift idea may be more one for the ladies. But it sure is cute!
17. DIY Bath Bombs - Link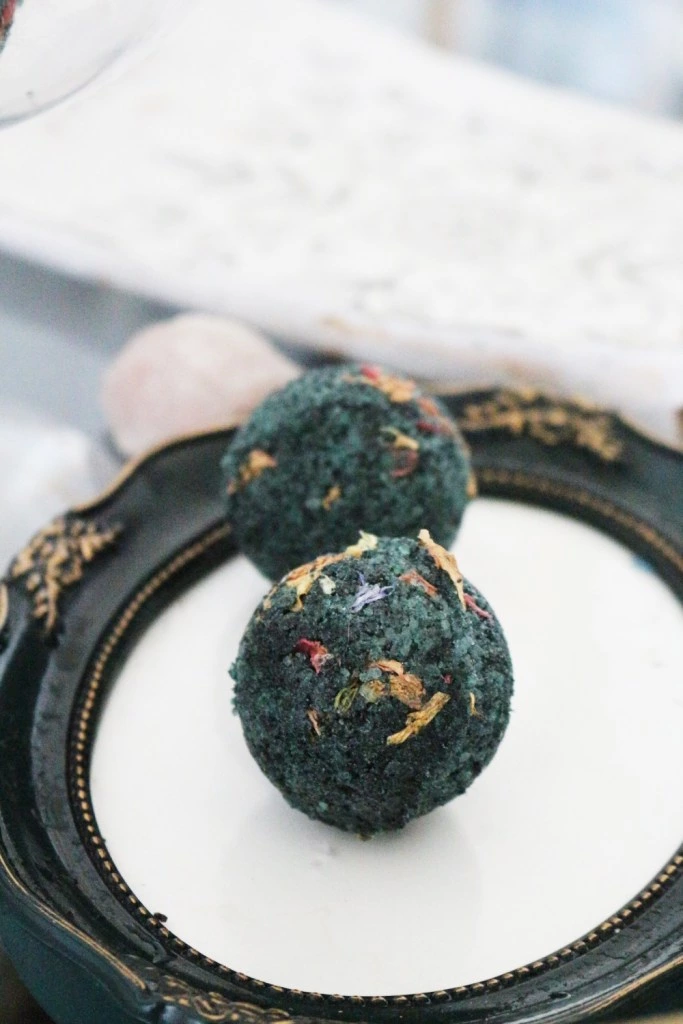 Another fun DIY gift idea that is perfect for filling up an advent calendar? These gorgeous DIY bath bombs! These are so easy and cost-effective to make - especially if you do them in bulk and gift them out to your friends.
Check out the link for my written tutorial, or have a watch of my YouTube video below.
Alright, my loves, we shall end at the end! I hope you enjoyed this little round up of gift ideas. I've definitely got some inspiration out of it... and maybe a couple of Christmas LEGO sets too! Which was your favourite idea? Let me know your thoughts down below.
Peace,

Instagram // Twitter // Bloglovin'// Youtube // Pinterest