Looking for a planner that will change your life? You're in the right place! Here are 25 guided journals and workbooks for self growth and productivity, covering topics from manifestation to life goal planning to self care. Affiliate links in post.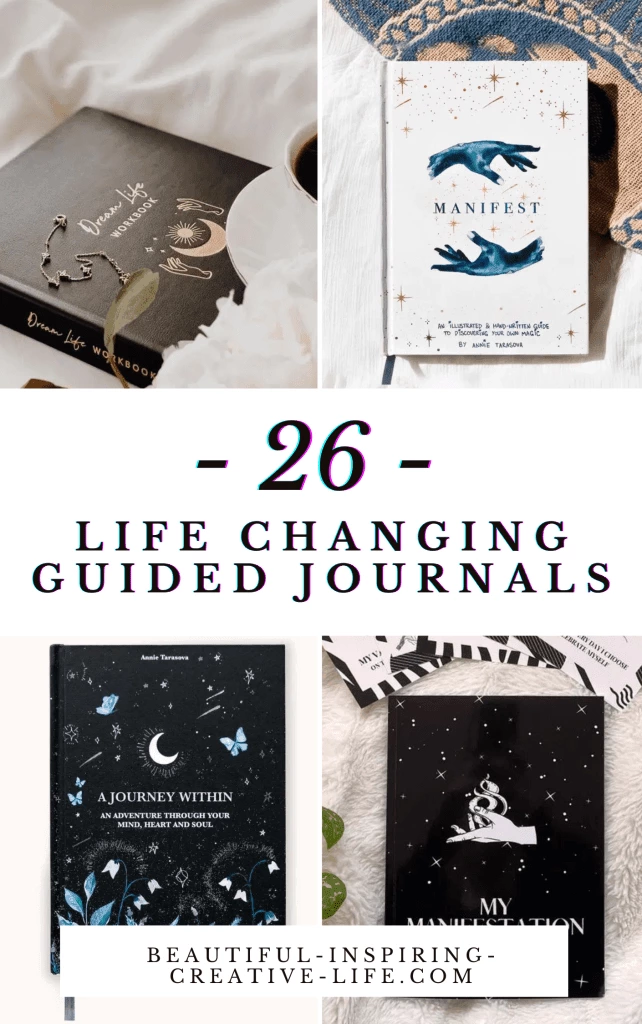 Hello, beautiful people, and welcome back to my corner of the web! I hope the world is being kind to you all today. Recently, I've been on somewhat of a "change your life!" kick. It's exciting; I have some big plans for next year.
However, we all sometimes need a bit of guidance. Something to hold us accountable – or just be a helping hand! So today I wanted to share 25 of the most inspirational guided workbooks and journals to help you live your best life!
TABLE OF CONTENTS
5 Guided Journals For Self-Care and Confidence
Our first section is dedicated to self care journals. We all know how important it is to look after our mental and physical health – but it's not always easy. Having a guided planner to help you keep on top of your self care journey can be a massive help!
Our first note book is all about wellbeing, with sections for checking in with yourself in the morning and right before bed. This is the perfect size for beginners, because you only need to set aside 5 minutes a day to complete it!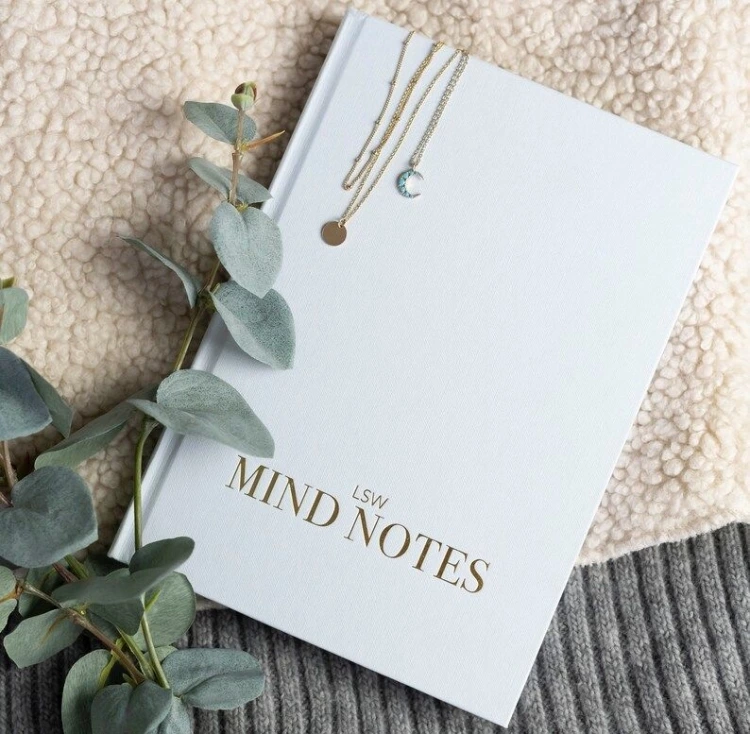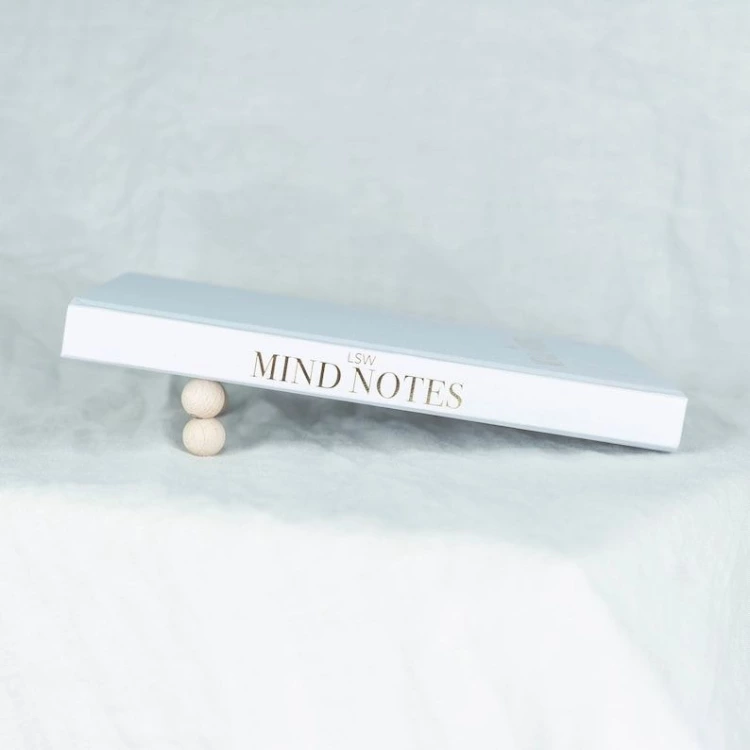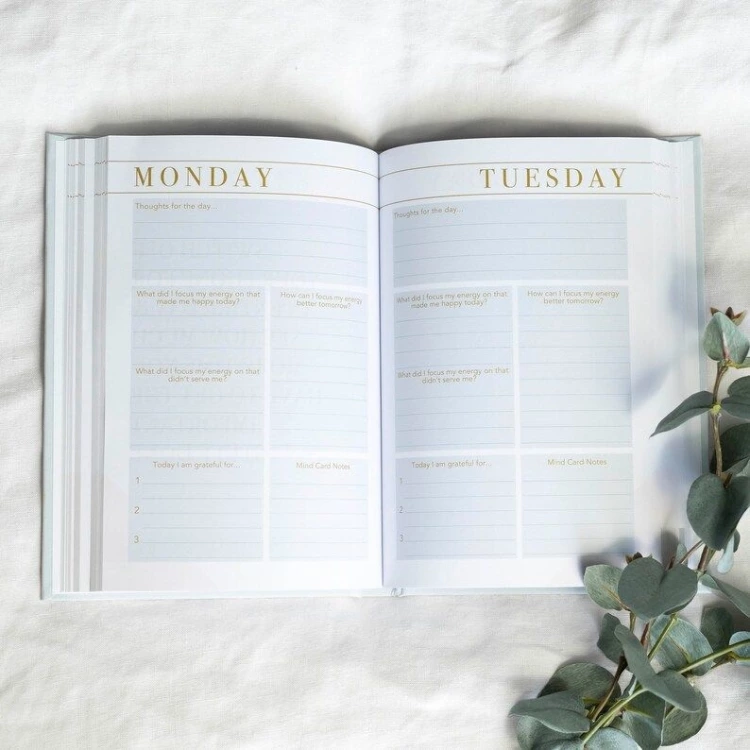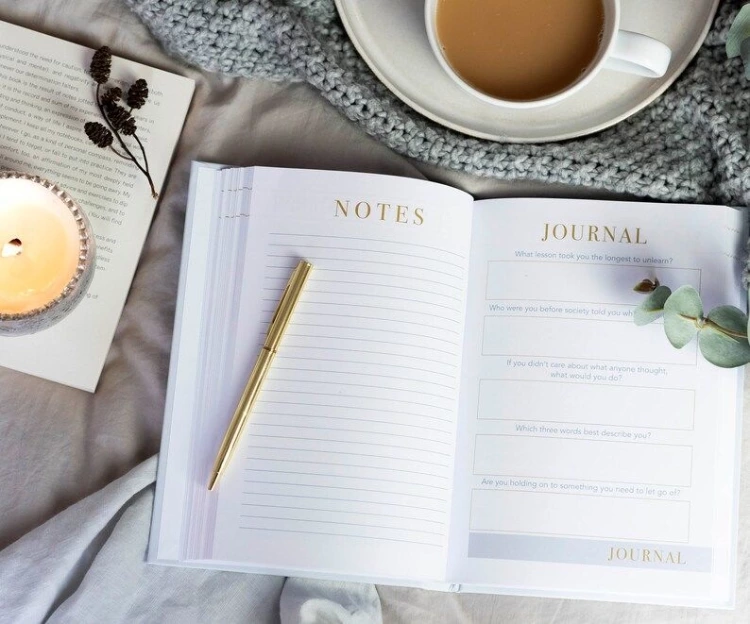 The LSW Mind Notes journal is a more in-depth alternative to our first option. There's a great daily check in log, but there are also weekly activities, colouring pages, motivational exercises, mindfulness exercises and, honestly, a lot more!
Okay, I love this! We all know that "Instagram-perfect, supermodels doing yoga" version of self care . . . and if it works for you, that's awesome! But it's definitely not for everyone.
This little self-care guide is great at skipping the more marketable elements of self-care and jumping straight into the "what has pissed you off today? Let's decompress.".
If you want an exhaustive planner that allows you to control every aspect of your self care journey, this is it!
Our final addition to this section is an extensive workbook from ban.do all about diving into your mental health. I love that this is something you can pick up and work on whenever you feel like it. With stricter planners, there can be a sense of pressure.
(For me at least! If I miss a week, I tend to go "well, I've missed a week so there's no point ever using this again.)
However, this is just a fun workbook to utilise when and how you need to!
6 Workbooks For Goal Setting & Productivity
Next up, we're going to be tackling productivity and goal setting! These journals are all about organisation and taking charge of getting what you want.
First up is a real winner! As you may have guessed, I'm a big fan of journals you don't need to dedicate half your day to. So a productivity booster that takes up only 5 minutes? Yes please!
Creating long term change in your life is easiest by introducing sustainable positive habits. Can you promise yourself five minutes a day? I think so!
Second on this list is the aptly named productivity planner. There are researched productivity principles that have gone into the creation of this bad boy, so take advantage today!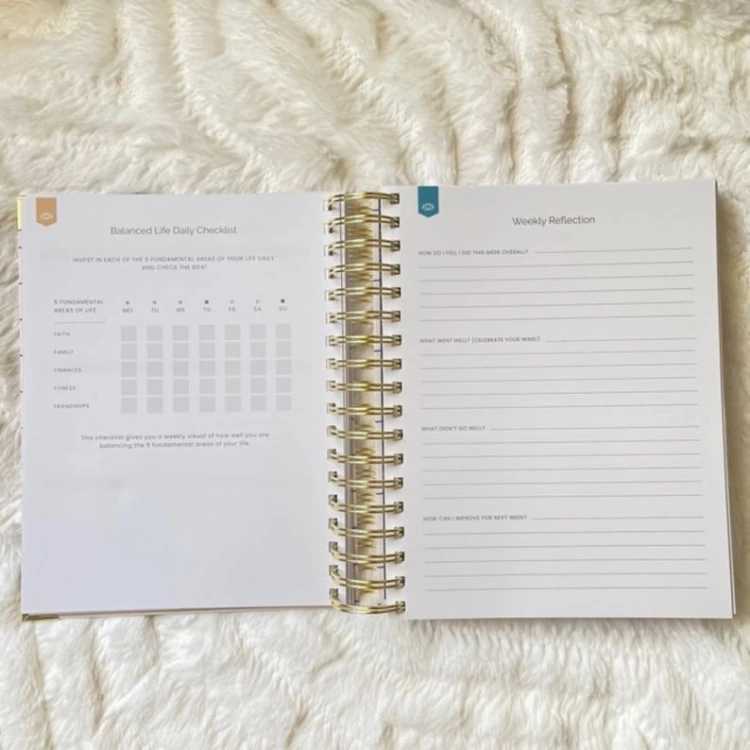 Dedicated to your goals and need a tool to help keep you on track? The Balanced Life Planner could be for you. It's great for tracking goal progress and allowing you to closely organise your tasks and to-dos. The more time you're willing to put in, the more you're going to get out of it.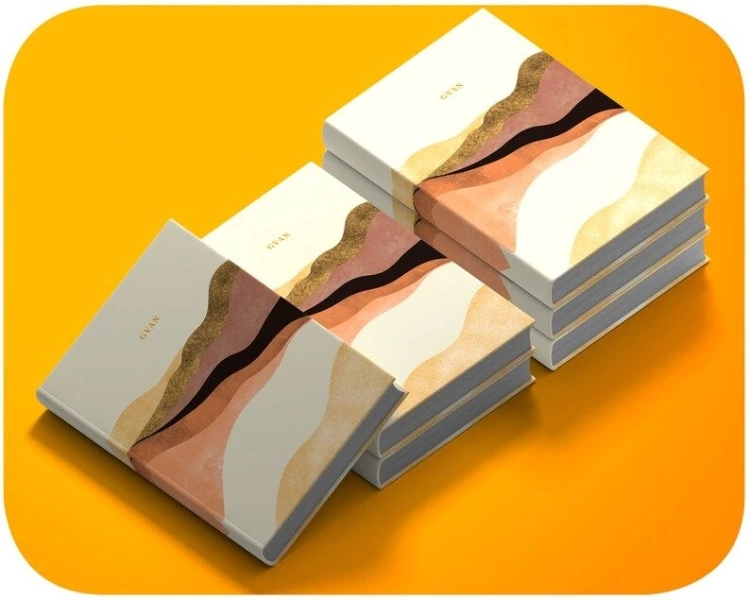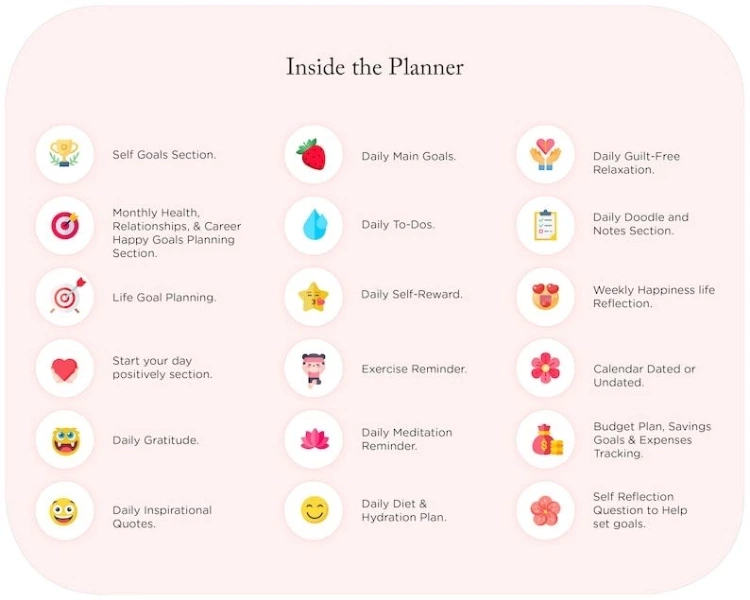 The Happiness & Productivity planner has to be my favourite addition to this section. Not only is it cute (with a customisable cover, by the way!), but look how many functions are jam packed into it! You have space to continually set and monitor goals – plus it also covers health, wellness and way more.
Next addition to the list is a perfect helping hand for those who need a little support in reaching their goals. It's a guided weekly workbook, which means you don't have to commit time daily.
Got a specific goal in mind that you're willing to dedicate hard work and time to? Awesome! This 100-day goal journal is perfect for those who are willing to put in the work and see their efforts pay off! Plus, how cool are those charts for tracking your progress?
5 Kick-Ass Planners To Change Your Life
Next up is the section that inspired me to write this post: planners that will help you change your life! These are one stop shops of motivation, dream chasing, planning and overall "I got this" energy.
1. The Dream Life Workbook By TheLamare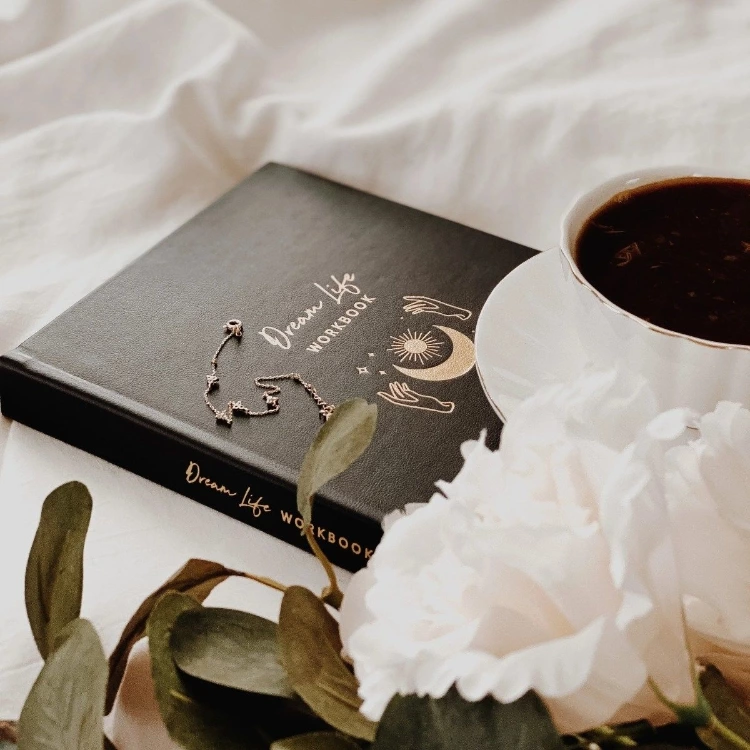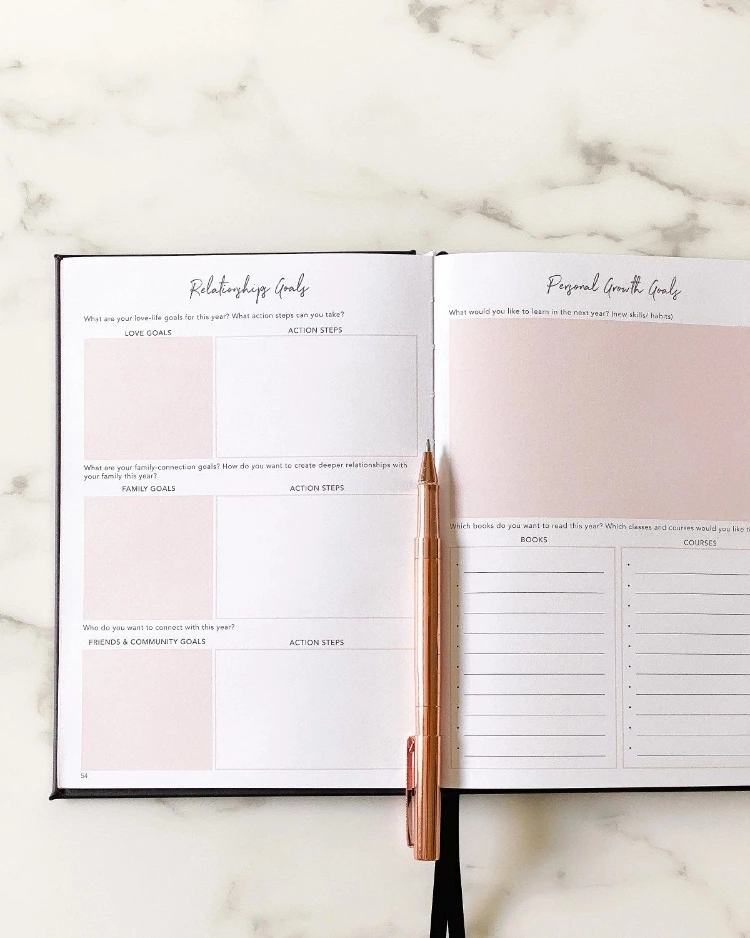 Firstly, we have the aptly named dream life workbook. This is all about digging into your hopes and dreams for the future . . . then setting actionable steps to getting there!
Are you someone who feels discontent with where you currently are, but aren't quite sure where you want to be? This could be the journal for you!
2. Phenomenal Woman Planner – Leaders in Heels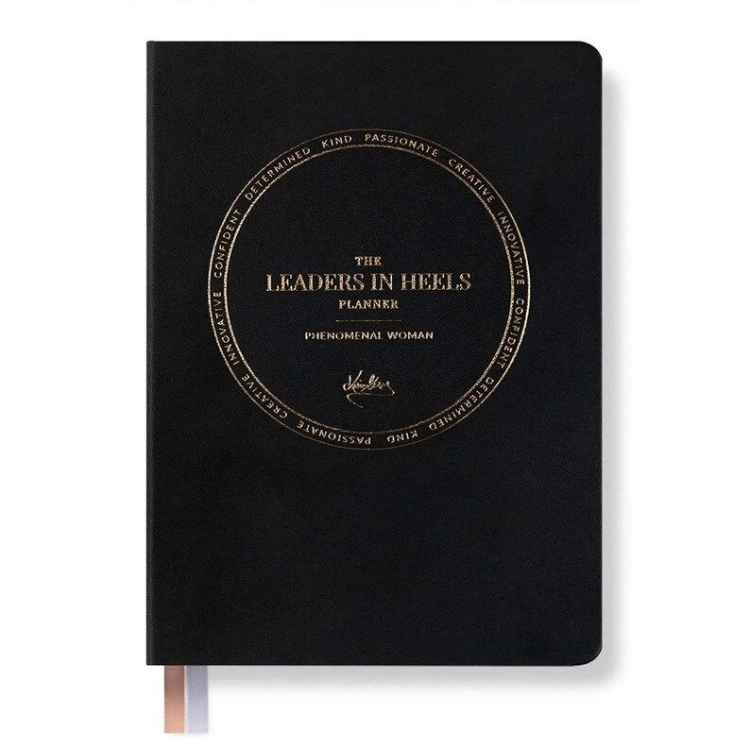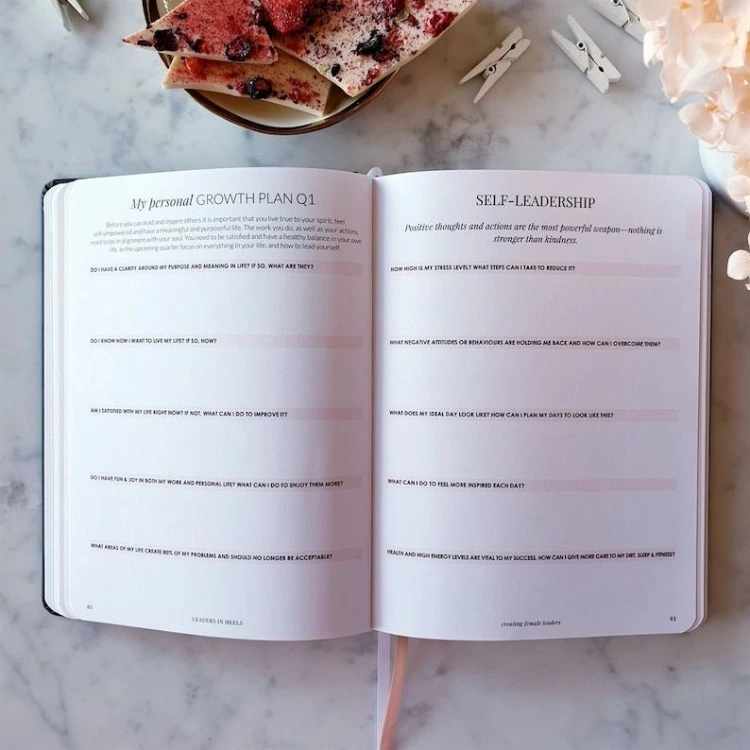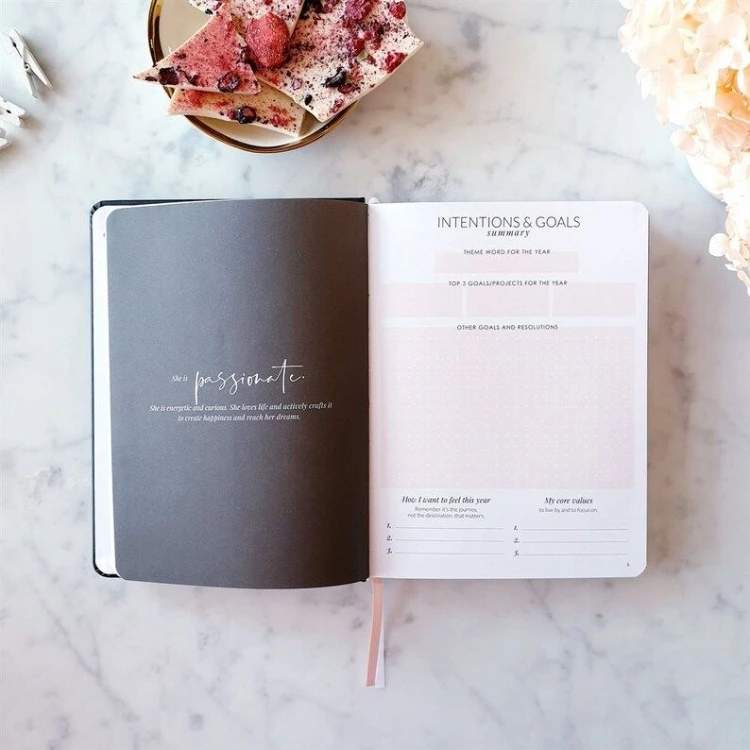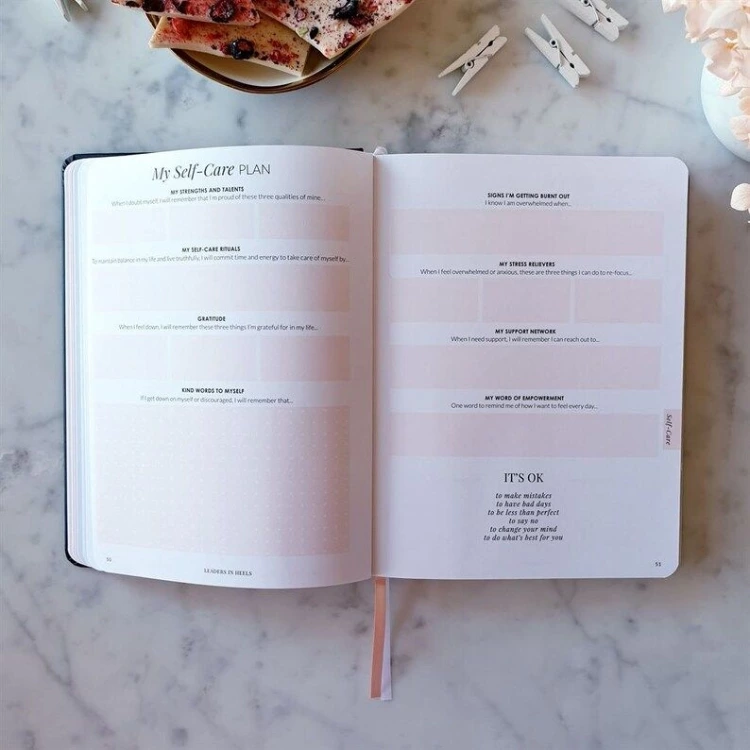 Admittedly, I'm not normally the biggest fan of anything "girl boss". (Anyone else got big time MLM trauma? I'll never be able to look at friendly insta DM's the same way ever again.) However, this life planner is incredible. It's so in depth and practical – if you want to take control of your life, this is a great way to start.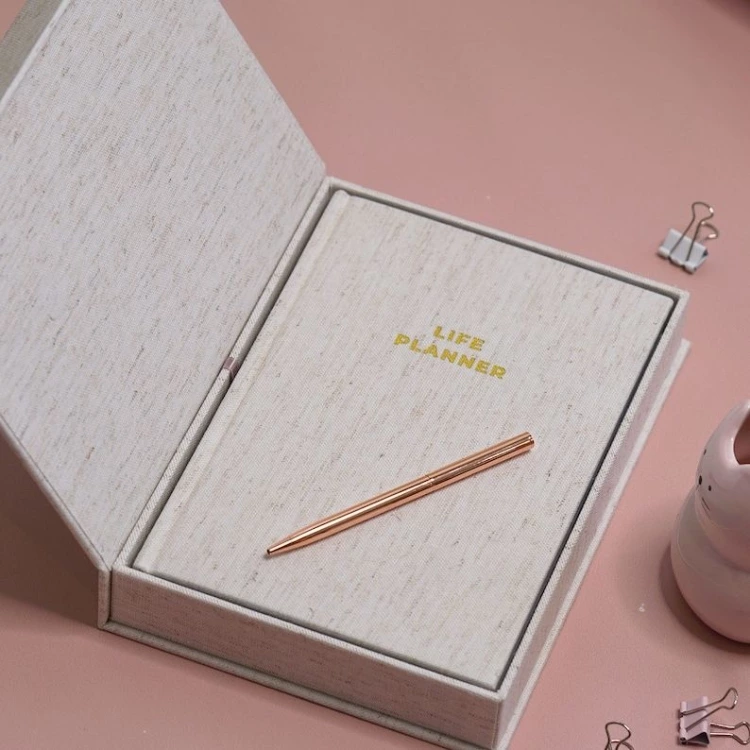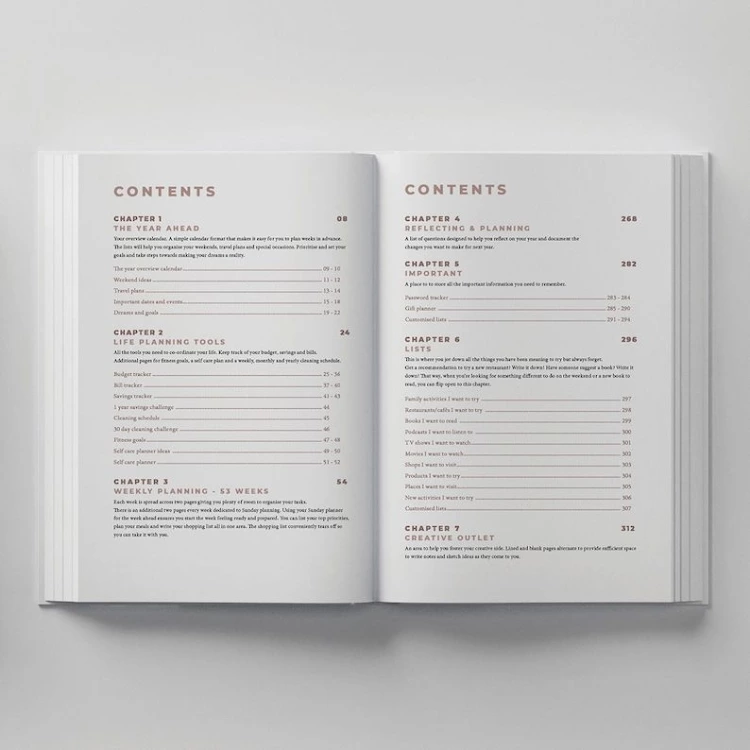 Want an extensive life planner . . . without the girl boss elements? I have another exhaustive life planner for you! Just look at the table of contents on this bad boy.
I've seen this advertised all over Amazon – with tons of raving reviews from satisfied customers!
5 Beautiful Guided Manifestation & Law Of Attraction Journals
Next, we have potentially my favourite category of them all: journals for manifesting! If you aren't familiar with manifestation, it's a super powerful tool for attracting what you want out of life. It's something I swear by (but depressingly forget to do a lot), so a guided journal is a fabulous idea.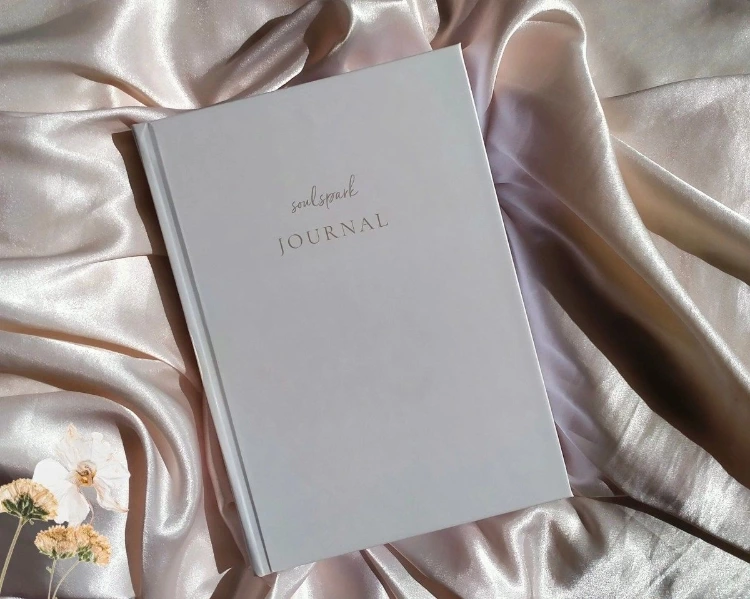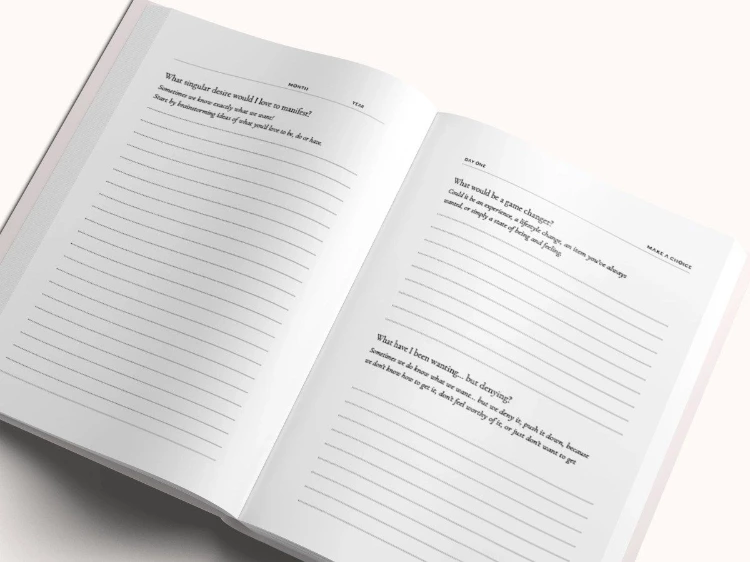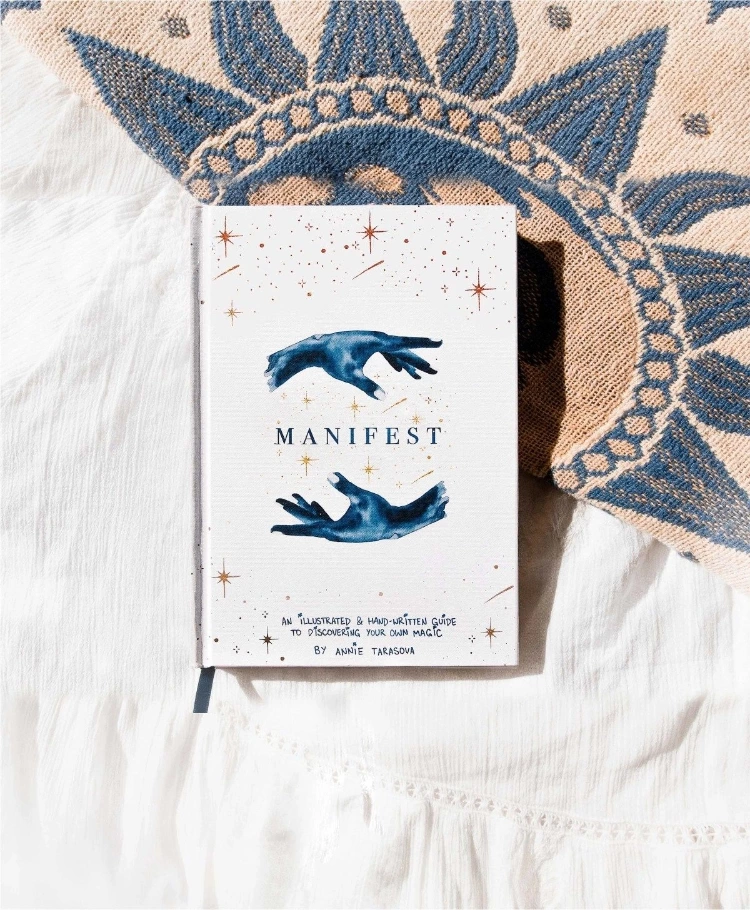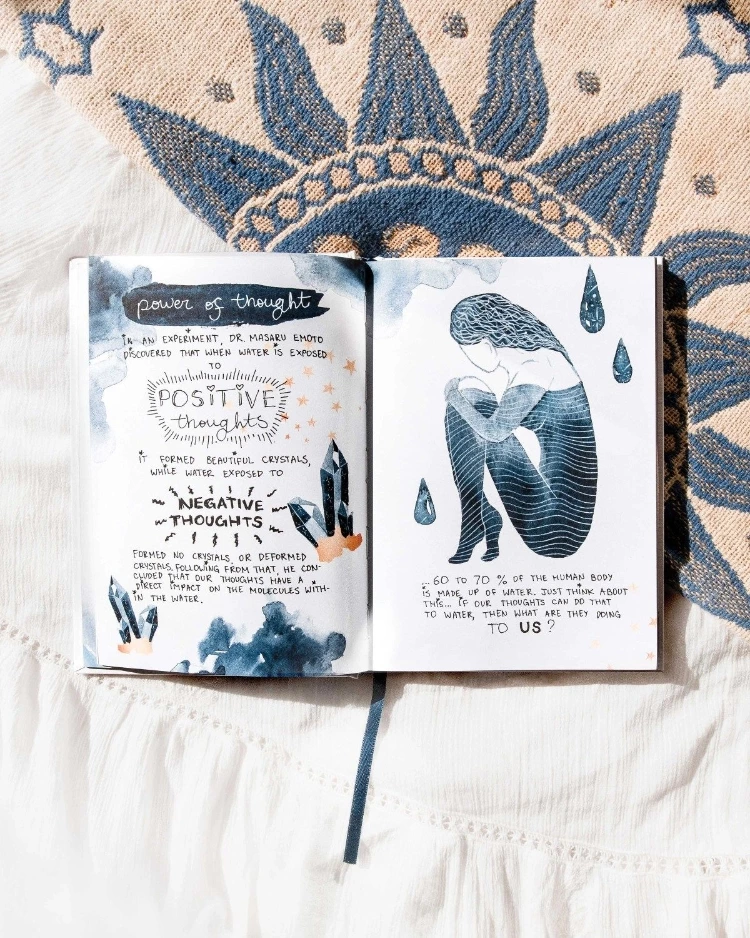 Is this my favourite journal ever? Maybe! Look at how beautiful all of these illustrations are.
Do you like manifesting? Why not try my DIY manifestation journal!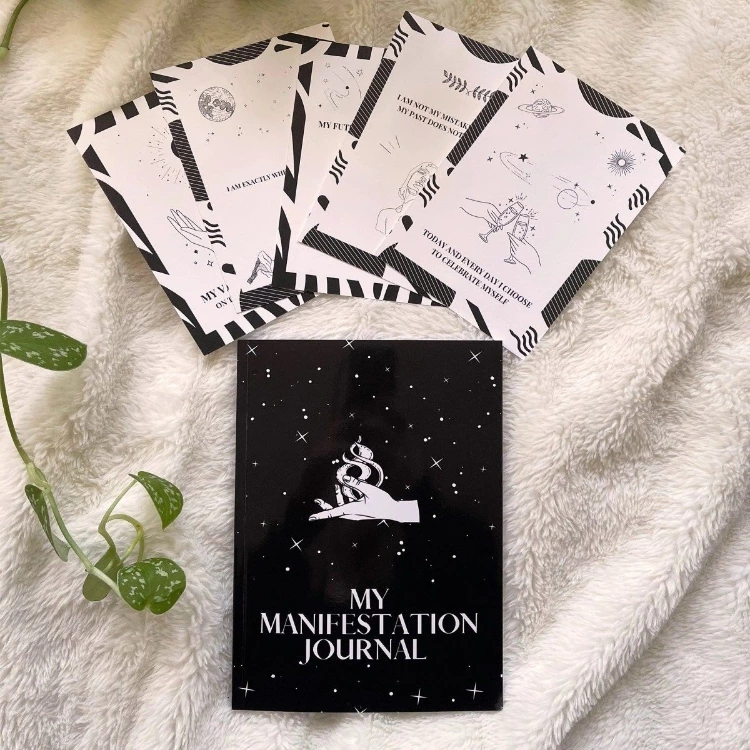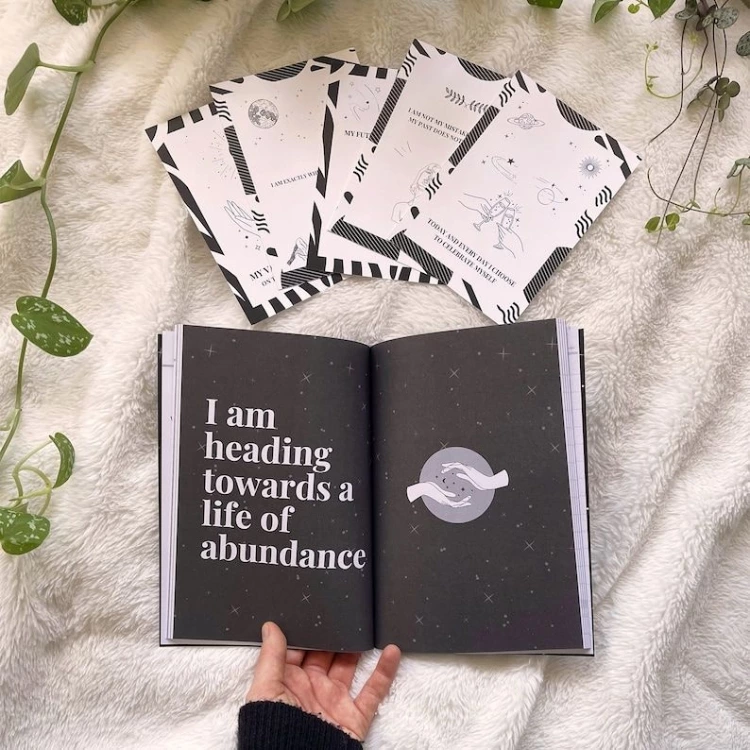 Next up is the witchy manifestation journal of your absolute dreams!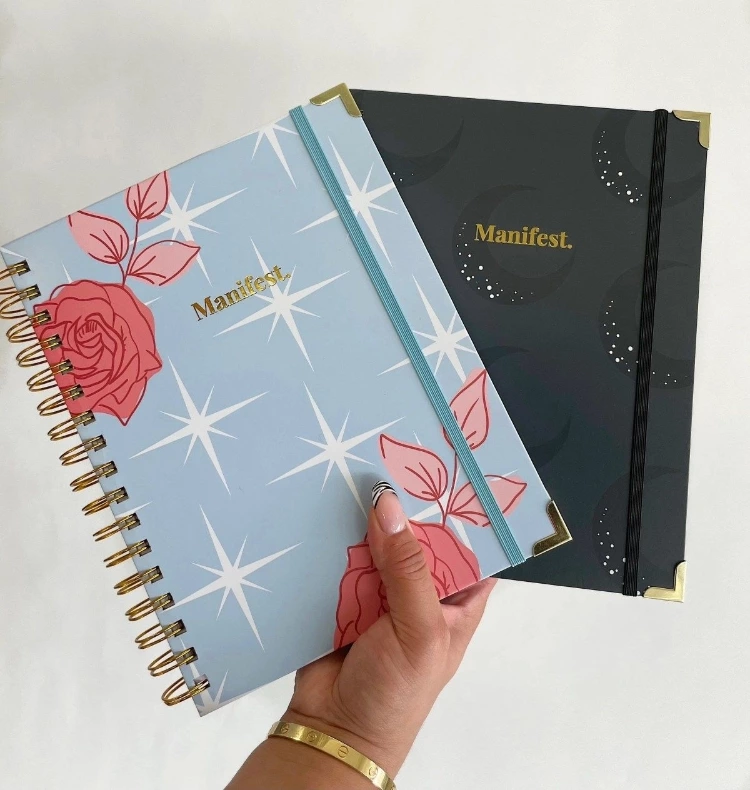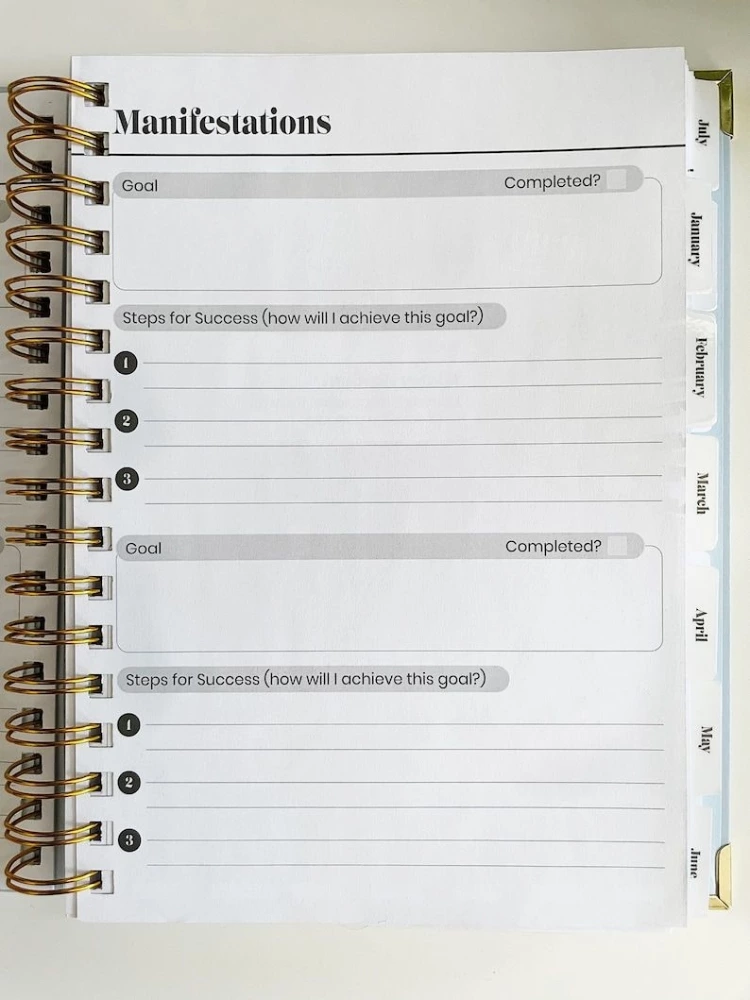 5 Deep-Dive Guided Journals For Self-Reflection
Finally, let's take a look at some deep diving workbooks for self growth. These aren't necessarily goal specific like some of the other planners on this list – they're more for self-discovery.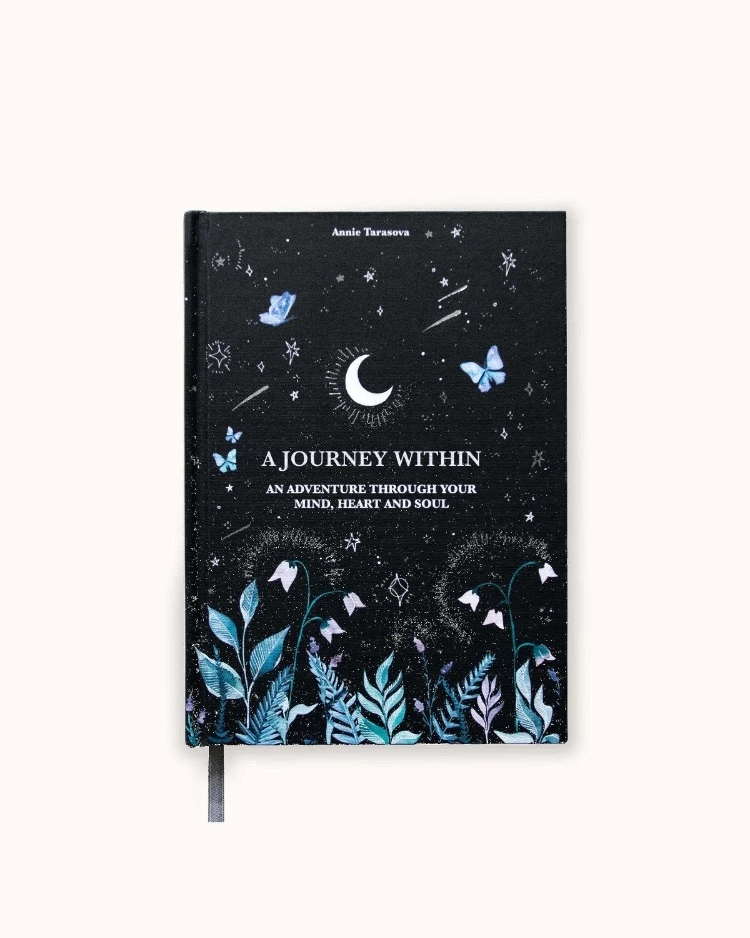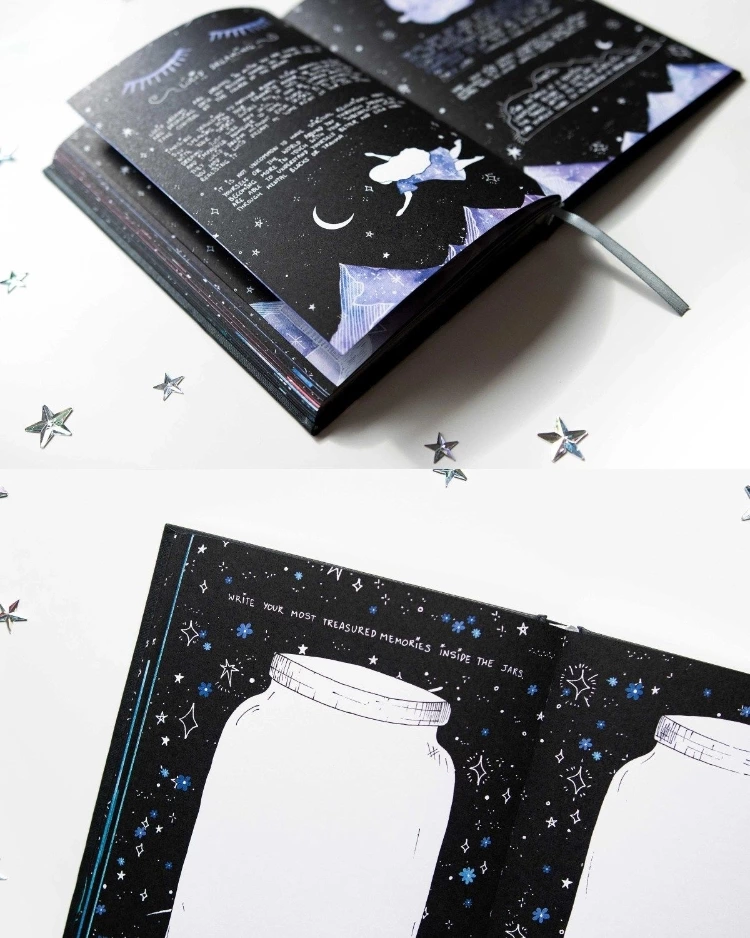 *Instantly adds to cart*
Further down this list, we have a total freaking game changer. Michelle Obama, the icon herself, actually wrote a guided journal for self-discovery.
Why the sudden urge to change my life, you may ask? Well.
Melbourne's weather is drab; the Queensland government is handing out grants for relocating to work in hospitality or tourism. Hell, even the conditions of my visa (only being able to work 20 hours a week) lift if I work in those trades.
The world is screaming at me to move to Cairns, live by rainforests and enjoy the sunshine year round. Who am I to say no?
Alright my loves, we shall end at the end! I hope you enjoyed this post; which journal was your favourite? Let me know your thoughts down below!
Peace,

Instagram // Twitter // Bloglovin' // Youtube // Pinterest // TikTok